Inspiration can come from anywhere–school, pop culture, a walk outside. One of the best ways to be inspired, however, is by another artist. The next time you're feeling lost on creativity (or just need some drama to put your artistic troubles in perspective), take a night off and consider checking out one of these movies:
1. Lust For Life (1956) Kirk Douglas and Anthony Quinn lead as Vincent Van Gogh and Paul Gauguin in a critically applauded movie about a group of artists who helped to define the label of "troubled genius."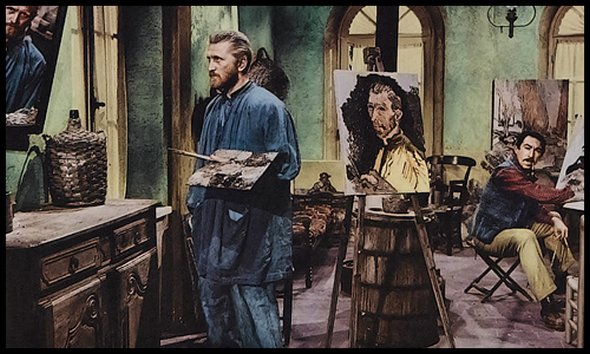 2. The Agony and the Ecstasy (1965) This classic, starring Rex Harrison as Pope Julius II and Charlton Heston as an especially rugged Michelangelo, chronicles the unlikely team and their clashing of wills surrounding the painting of the Sistine Chapel.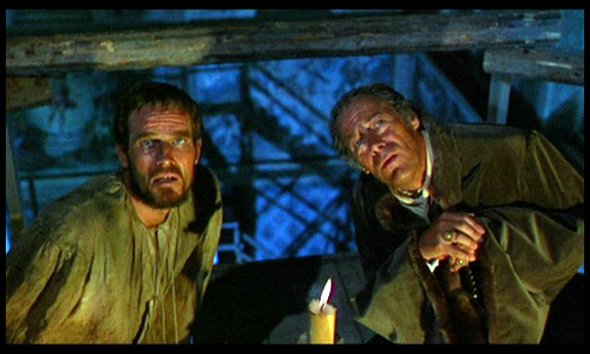 3. My Left Foot (1989) Daniel Day-Lewis won an Oscar for his portrayal of Christy Brown, who became an accomplished artist and writer despite being born with cerebral palsy and full control over nothing but his left foot.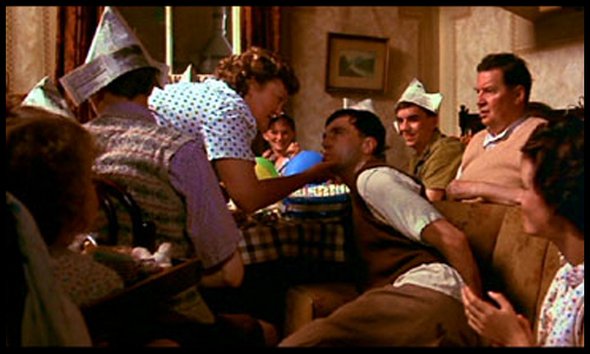 Read more
Jose De la Barra (1956, Peru) has created a dream-like world through his expressing the internal and external fantasies of his imagination with his precise talents in painting and drawing. The expressions and the sensual movements that appear in each piece, create mystic allegories about the universe. By combining his interest in the human form with his desire for symbolic content, he has engendered a language that explains the human condition through a unique perspective. There is a method through which he develops his art relying on material and composition to develop his personal, magical universe.
Arlequines Femeninos, 2008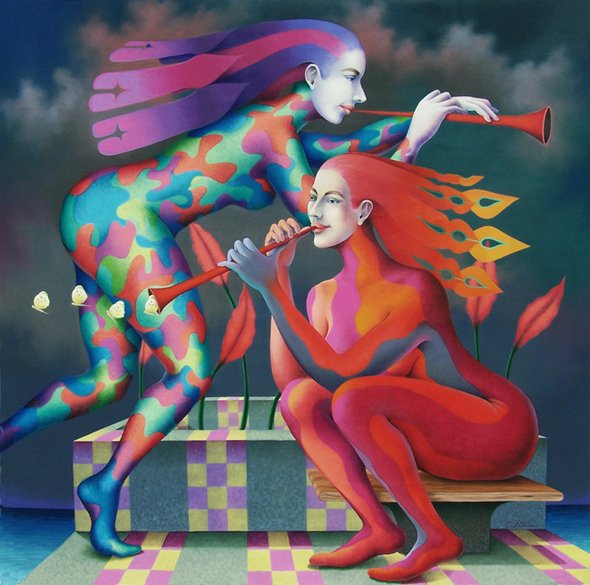 Curiosidad, 2008
Perfil 2, 2010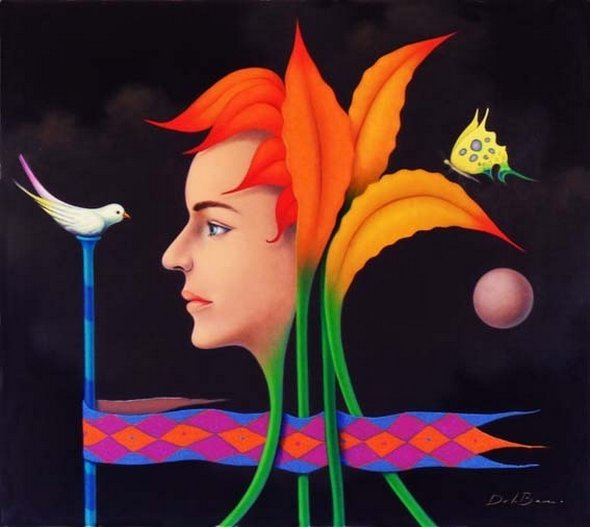 De la Barra considers himself a Surrealist, one who plays and exaggerates reality as perceived in this subjective world. He attended the Fine Arts Autonomous Superior School in Lima, Peru, where he studied Painting, Illustration, and Murals, combining this academic training with innate tendencies toward abstraction, he developed a figurative style that was immediately well received and noted for its innovation. De la Barra, reputation is well pronounced throughout South America, and has lead to a long career history of eminent exhibitions and Awards. His reputation has sent his work all over Europe and North America where he is recognized as one of the most innovative artists of his generation.
Discrecion, 2008
Encuentro, 2010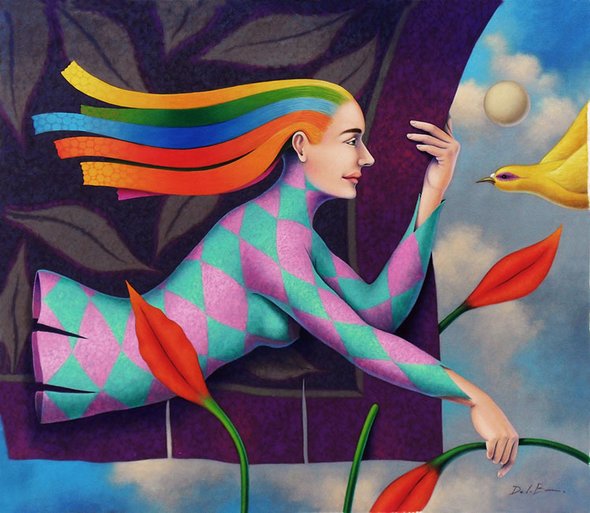 Gitana, 2008
Jugando con palomas, 2010
Musicos Adolescentes, 1997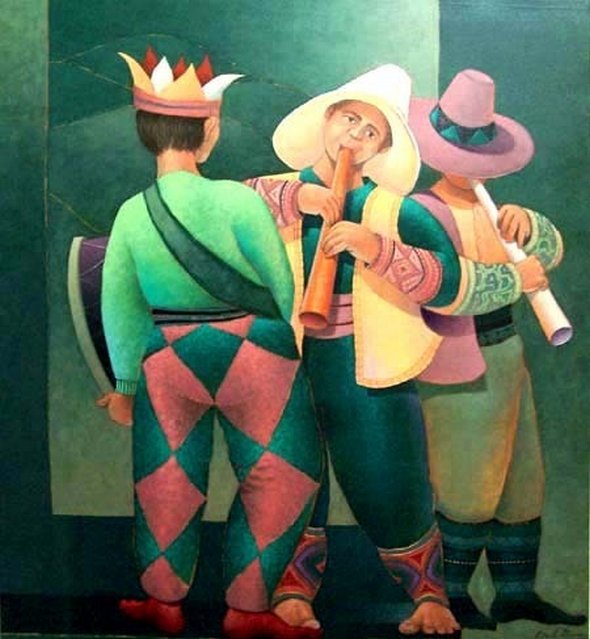 Read more
It's possible to be famous long past your lifetime on the strength of one piece. No one exemplifies that possibility as well as Meret Oppenheim, Swiss painter and sculptor of German birth, whose Object from 1936 is at the Museum of Modern Art. Here are her best known sculptures and short explanation about some of them.

Fur Covered Cup, Saucer, and Spoon, 1936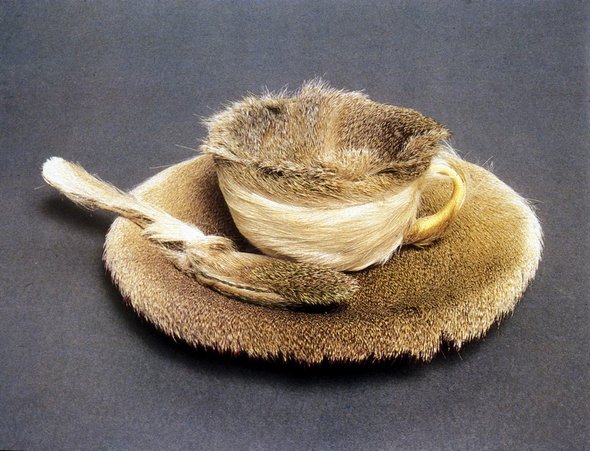 This Surrealist object was inspired by a conversation between Oppenheim and artists Pablo Picasso and Dora Maar at a Paris cafe. Admiring Oppenheim's fur-covered bracelet, Picasso remarked that one could cover anything with fur, to which she replied, "Even this cup and saucer." Soon after, when asked by André Breton, Surrealism's leader, to participate in the first Surrealist exhibition dedicated to objects, Oppenheim bought a teacup, saucer, and spoon at a department store and covered them with the fur of a Chinese gazelle.
Table With Bird Legs, 1939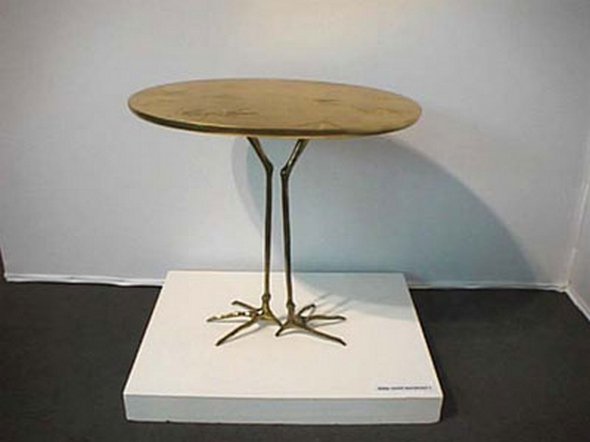 Oppenheim's table, like her tea cup touched on a nerve that was about the female. The legs of the table are slender bird's legs. Choosing the subject of the table, where women serve tea or dinner, the table suggests an object of offering. The table becomes a delicate, erotic object of irony, humor, and beauty.
Fur-covered Ring, 1985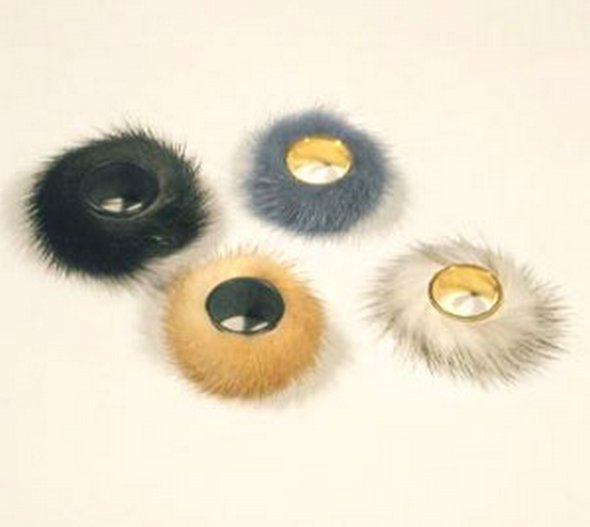 Ma Gouvernante – My Nurse – Mein Kindermädchen, 1936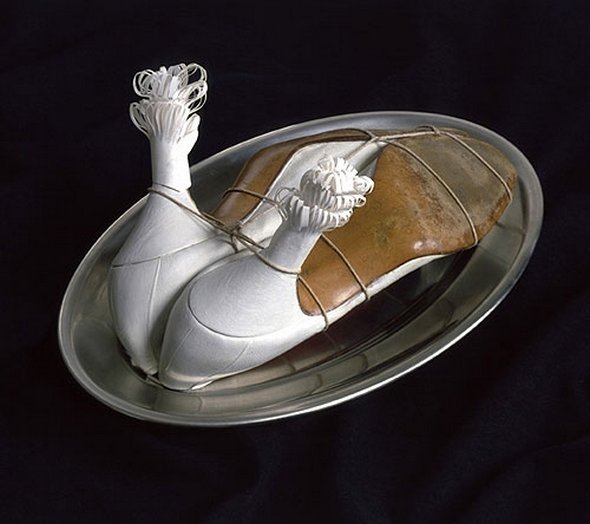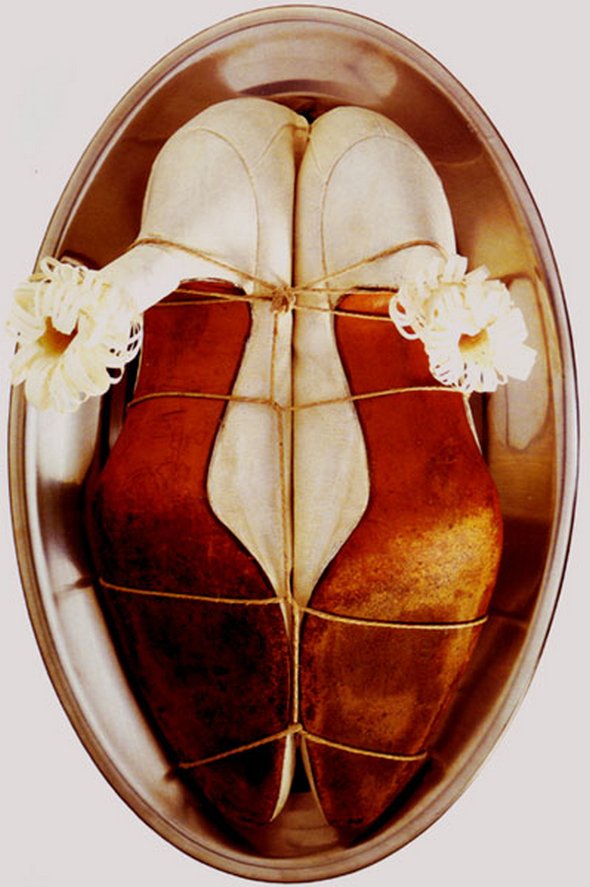 Read more
You MUST see these cool photo galleries!