There's something about modern life that calls for dark humor. It seems appropriate that, in the face of adversities, the best form of defense is to poke fun at those very adversities through the time-honored American tradition of celebrating the macabre, the unsettling and the downright twisted.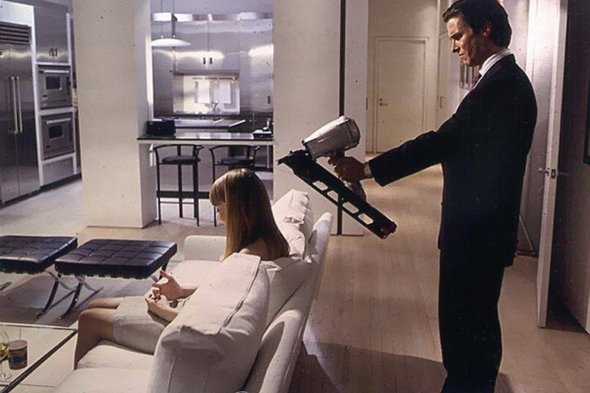 Here we decided to put together a list of the ten black comedies that made us feel the most genuinely uncomfortable; menacingly comic cinematic milestones that managed to be by turns — or at once — both funny and disturbing. So get your cringe muscles tensed, and we'll begin!
1. Fargo
Ethan and Joel Coen are moviemakers renowned for their discreetly humorous dialogue and excellent use of atmosphere, and their 1996 offering Fargo is arguably the ultimate testament to this. The movie tells the "true" story of a kidnapping gone horribly wrong and several murders out in the sticks of Minnesota and North Dakota. Through all its exciting, gory detail, it still retains a sense of humor so delicate it remains ambiguous. Whether it's the violent introduction of Steve Buscemi to a woodchipper, or the sing-song accent of the movie's various regional extras — not to mention the superb Frances McDormand — the atmosphere remains truly thrilling, unbearably tense, and constantly amusing.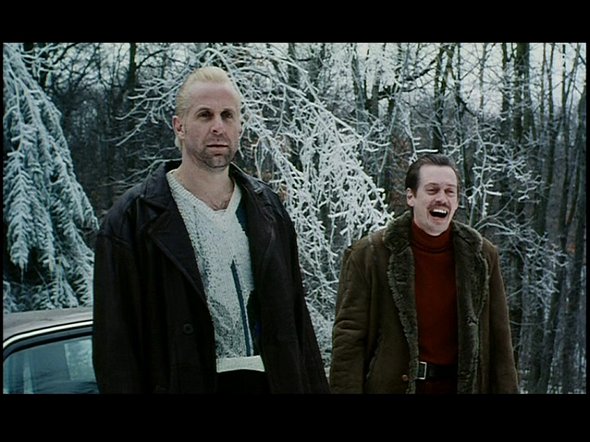 2. The War of the Roses
To some, Michael Douglas may be a washed-up star nowadays, but he's the only actor to have starred in two films in our top ten list, and he resolutely stole the show in both. The War of The Roses is a great, if underrated, comedy of the darkest kind. The tale begins when two lovers meet (the female protagonist played by the excellent Kathleen Turner), fall in love, get married, improve their careers and become wealthy. Then it all goes horribly wrong. Brilliantly narrated by their divorce lawyer (Danny DeVito), the movie chronicles how the couple's squabbles eventually escalate into a messy, violent climax, as they inflict despicable levels of vengeance upon each another. If you've ever been through a break-up, you'll squirm throughout this movie, laughing uncontrollably at the same time. Look out for a brief cameo from Dan "Homer Simpson" Castellaneta.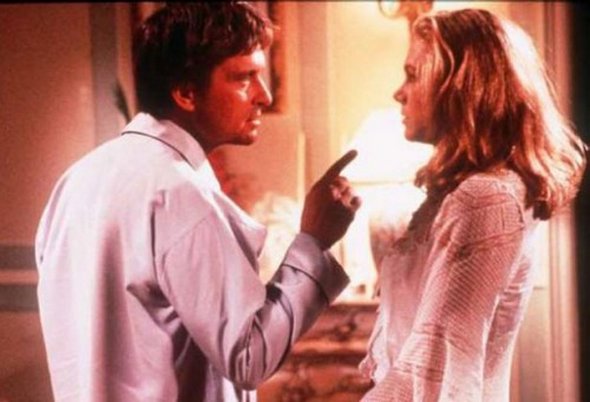 3. Addams Family Values
Perhaps not the most disturbing of films on this list, Barry Sonnenfeld's Addams Family Values, which came out in 1993, is nonetheless a movie that conveys a constant and unnerving feeling of uncertainty. Perhaps it's simply the more Gothic nature of the second Addams installment, the family's impermeable relationship with death, or the darker and more serious use of the macabre juxtaposed with the normal American world around them. One way or another, it's a black-as-night comedy with a true air of dis-ease. If you haven't seen it since the fifth grade, take another look. The performances from Raúl Juliá, Anjelica Huston, Christopher Lloyd and Christina Ricci are tantamount to genius!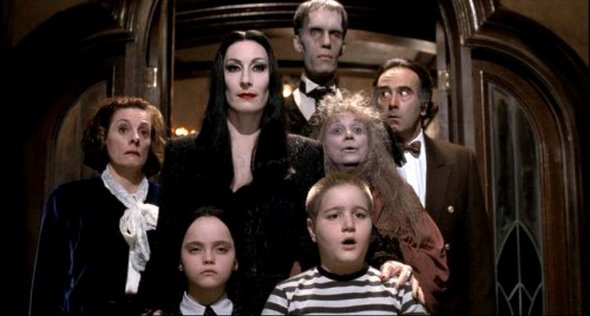 4. Delicatessen
Whilst 1991′s Delicatessen is certainly not considered a prequel to Amélie — director Jean-Pierre Jeunet's "other" movie — it could well be described as its (very) messed-up older sister. The story revolves around a Parisian apartment building above a shady butcher's shop in a post-apocalyptic France. The butcher lures waifs in with the promise of a vacancy, and then promptly dispatches them in order to sell their meat to the tenants above. This scheme is only foiled by the arrival of a plucky circus performer who becomes the butcher's next target, and by a team of vegetarian troglodyte terrorists. What makes the film so creepy is its grimy, dirty aesthetic — one totally removed from the twee croissant-a-thon of Amélie. Macabre comic brilliance.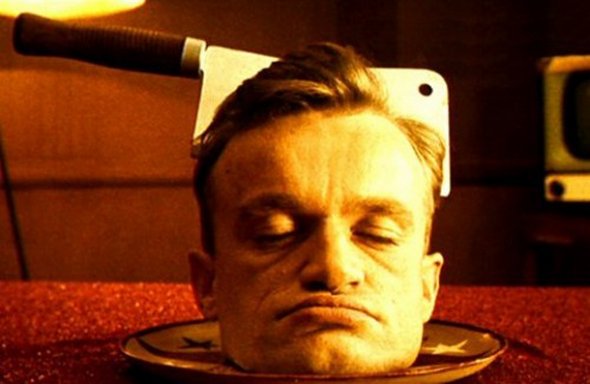 Read more
As odd as it may seem to some, there are people who find Star Wars very arousing. Sure the lightsabers are phallic and there's a lot of heavy breathing, but canoodling with a Stormtrooper? "Dreaming of the Dark Side" is a photographic editorial of a young girl – dressed as a Twi'lek- lustfully dreaming about Darth Vader and a Stormtrooper, too.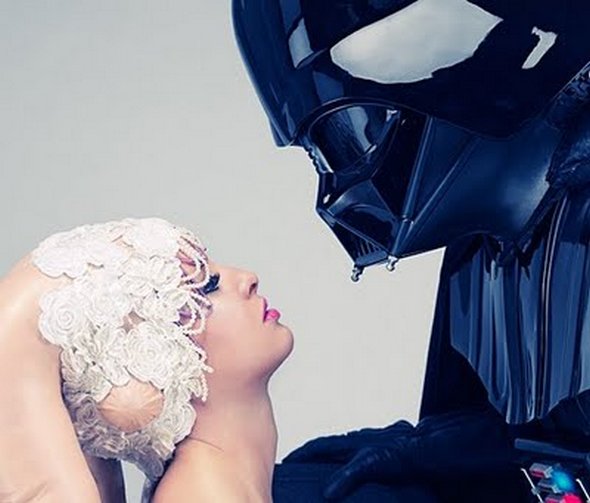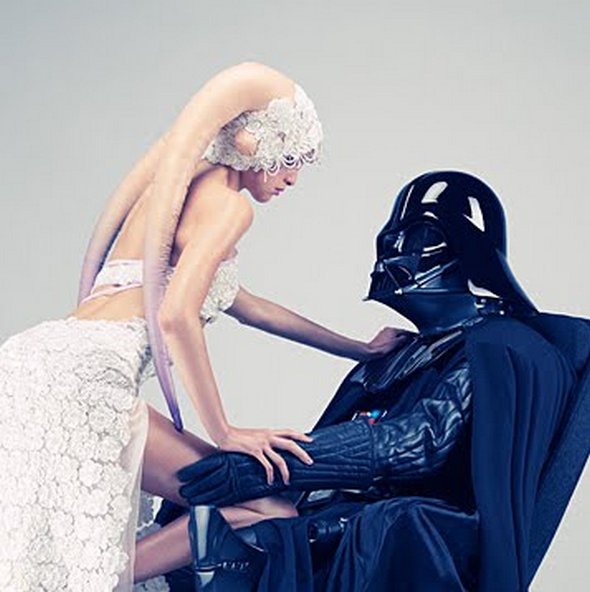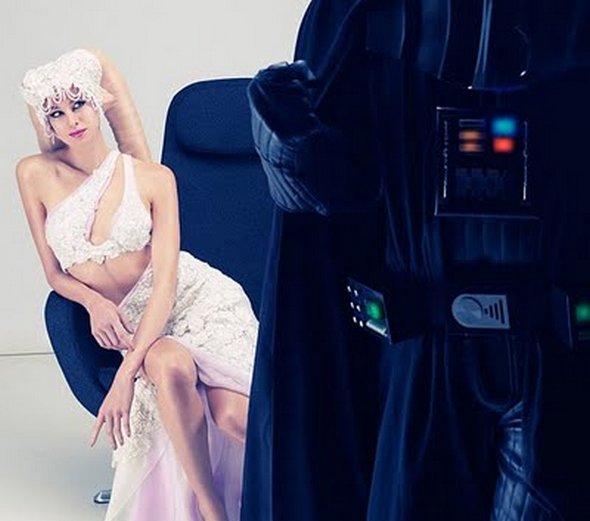 Read more
Boys never grow up right? In that name this is a unique collection of posters that are for those boys that never grow up and like to see a different version of their favorite cartoon characters, check out these creative illustrations for adults.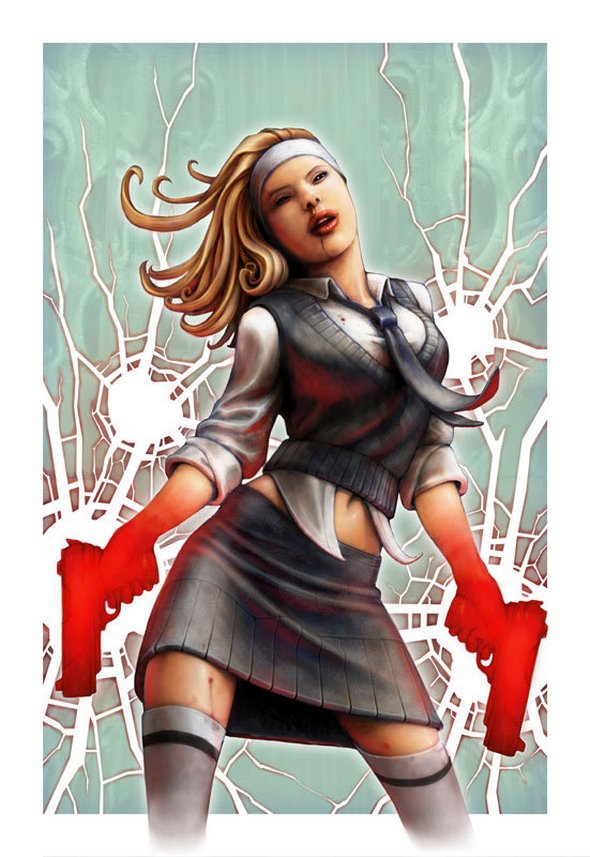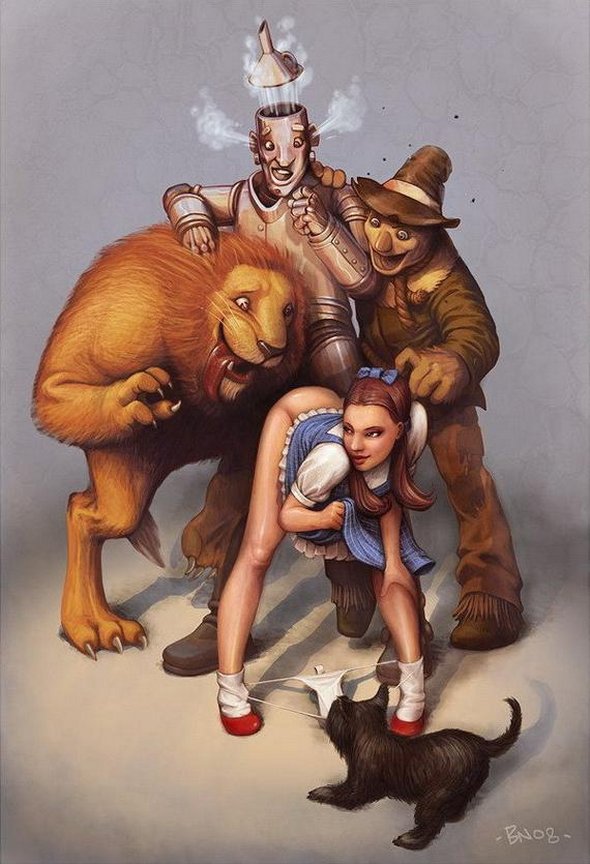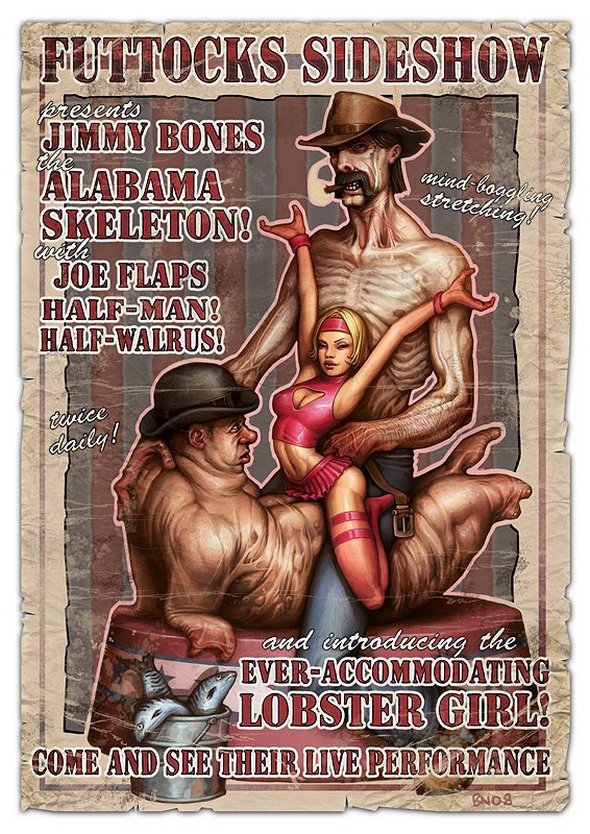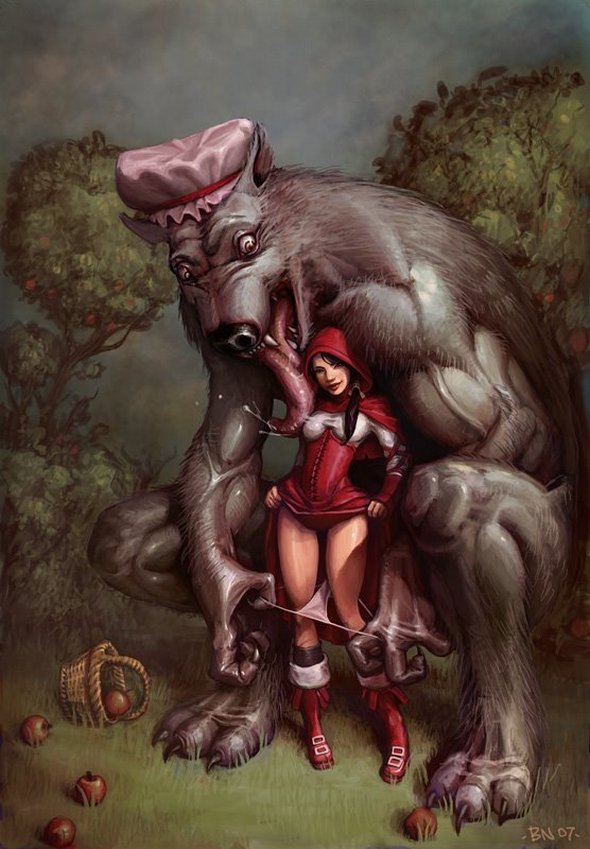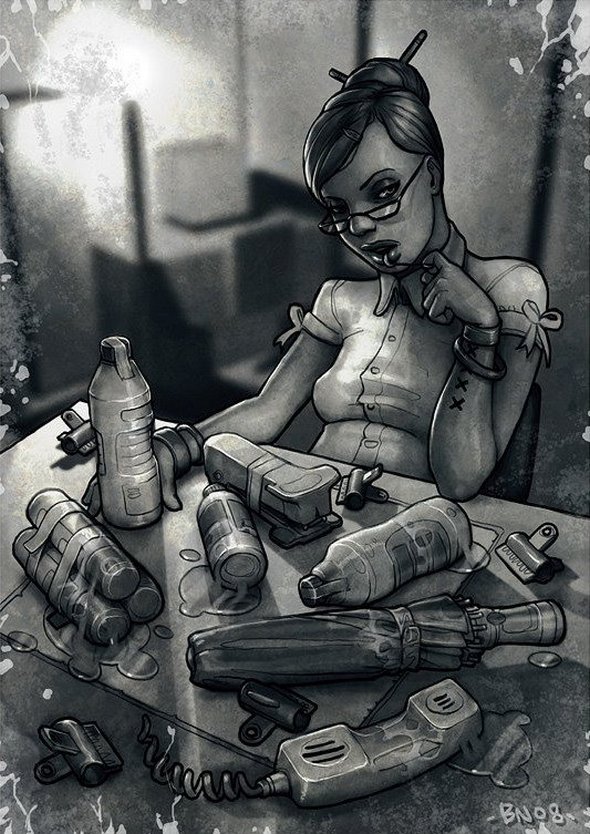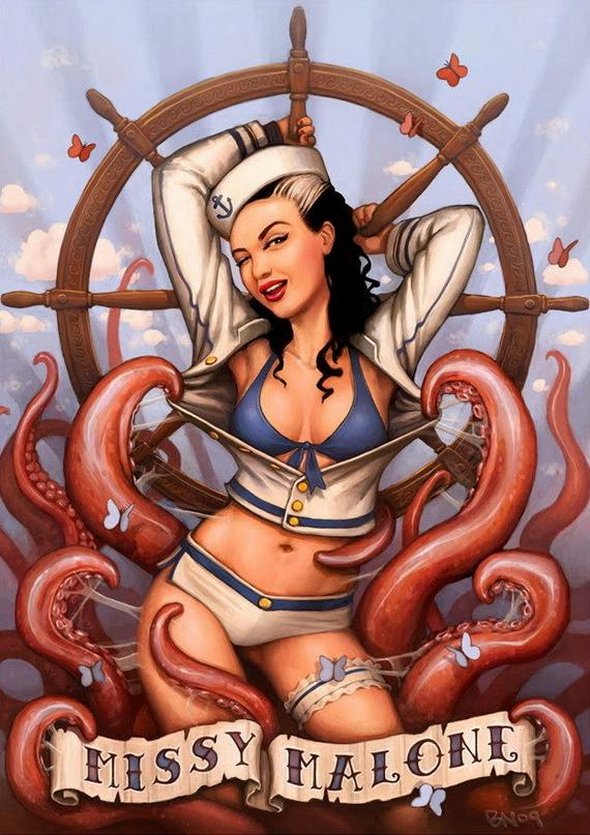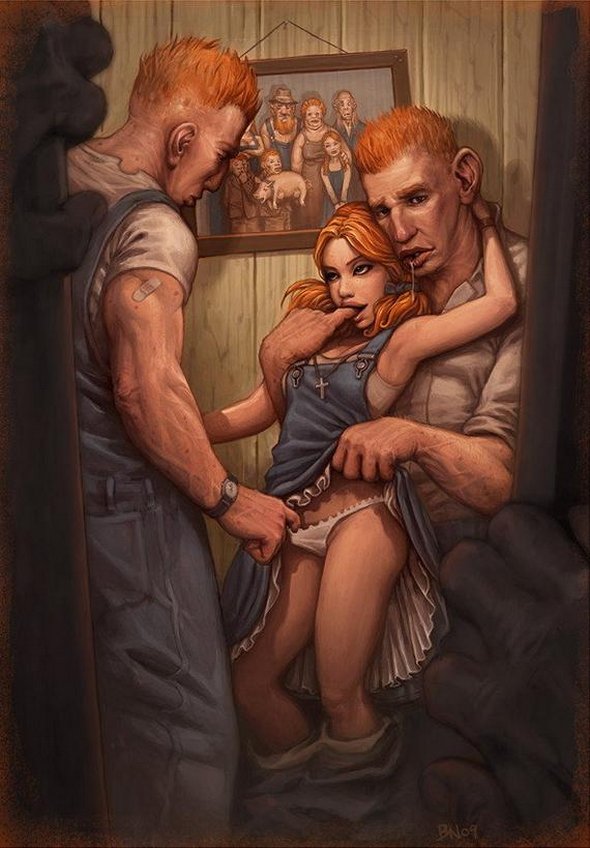 Everyday 99% of the medical doctors around the world are doing the very best they know how to help relieve pain and suffering. I am so thankful that this physician had the skills to help this little girl.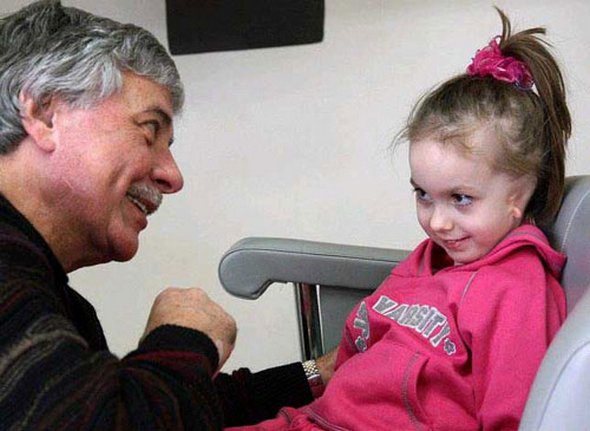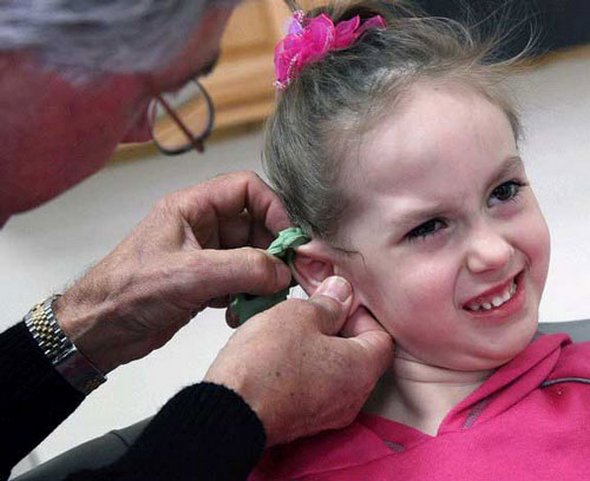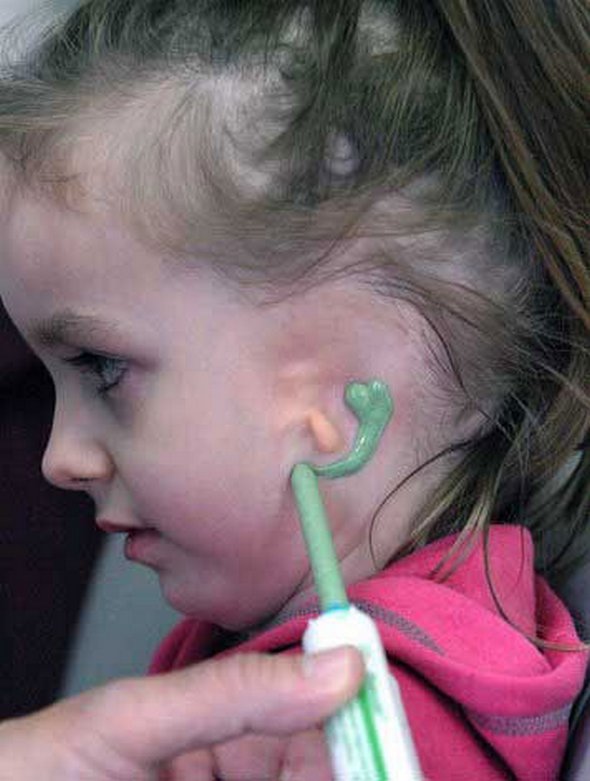 Read more
With the highly anticipated release of Harry Potter And The Deathly Hallows: Part 1 now countable in hours rather than days or months, talk around the Cinema Blend watercolor has been dominated by all things Potter. We can't help ourselves, besides arguing about movie-related nonsense is most of the reason we do this for a living, and as films go, the Harry Potter series, with its detailed backstory and endless stream of characters, is ideal for useless would-you-rathers and crazy best-of-lists. What you're about to read is just one of those lists. It started as a debate between a few of us over Voldemort's ranking against other famous movie villains. Eric and I aren't overly fond of the Dark Lord, and when one of us suggested there were 10 Harry Potter characters scarier than he-who-shan't-be-named, the vicious bickering turned into a challenge. And now here we have it, 10 Harry Potter characters scarier than Voldemort.
Encompassing man, woman, animal and plant, the list you're about to read was carefully scrutinized and poured over. It contains heroes and villains, some fundamentally important to the Harry Potter myths, others non-plot essential randoms. A few are creepy, more are genuinely evil and one or two may be serial killer level sociopaths. All are scarier than Voldemort. Check out Cinema Blend's official list, then vote in the poll or add your own suggestions in a comment below…
Bellatrix Lestrange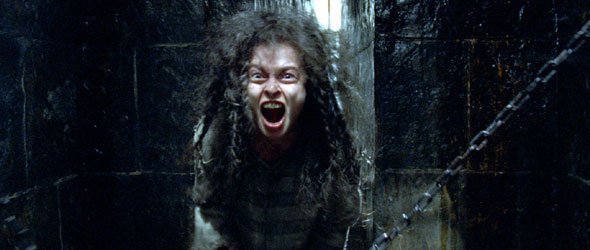 Mermaids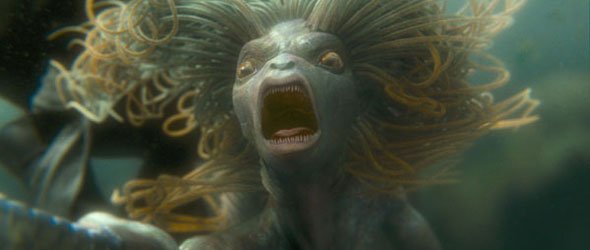 Dementors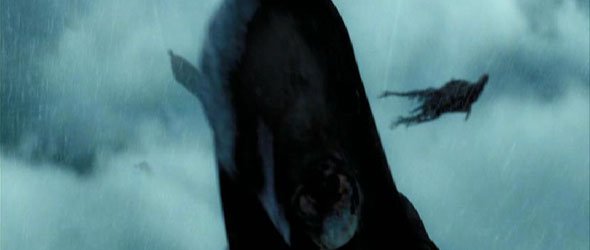 Read more
Since the story about Alice is one most people would know from their childhood, loads of graphic art is created around it. Some fan art seems to be a product of their grown up fantasies. Their fantasies make one new world for Alice which is no longer called Wonderland, but has become Weird Land. A parallel universe where Alice does not behave in the way we expect her to, where she is not an innocent young girl. Alice has all grown up, now.
If you wish to find out about artists who created these graphic-art images you, visit their websites: 1 2 3 4 5 6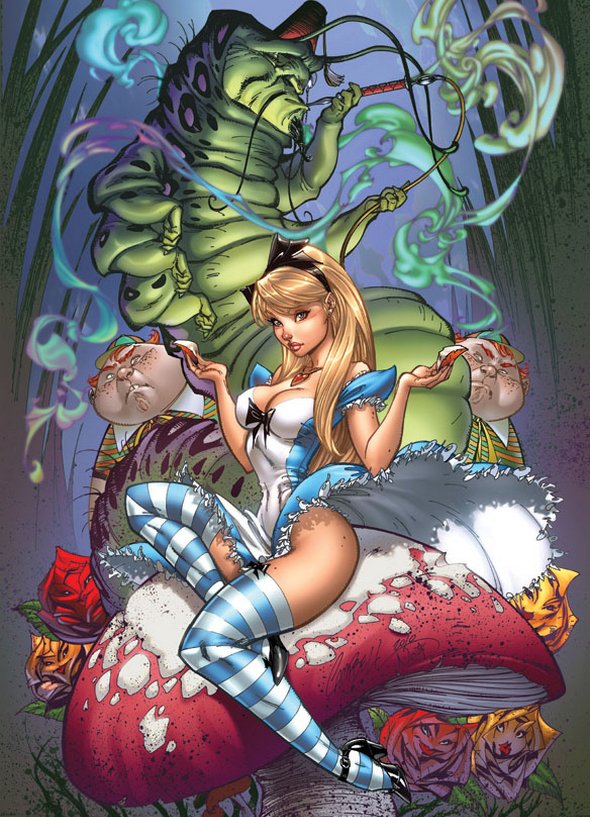 (Image made by artists J.Scott.Campbell & Nei Ruffino)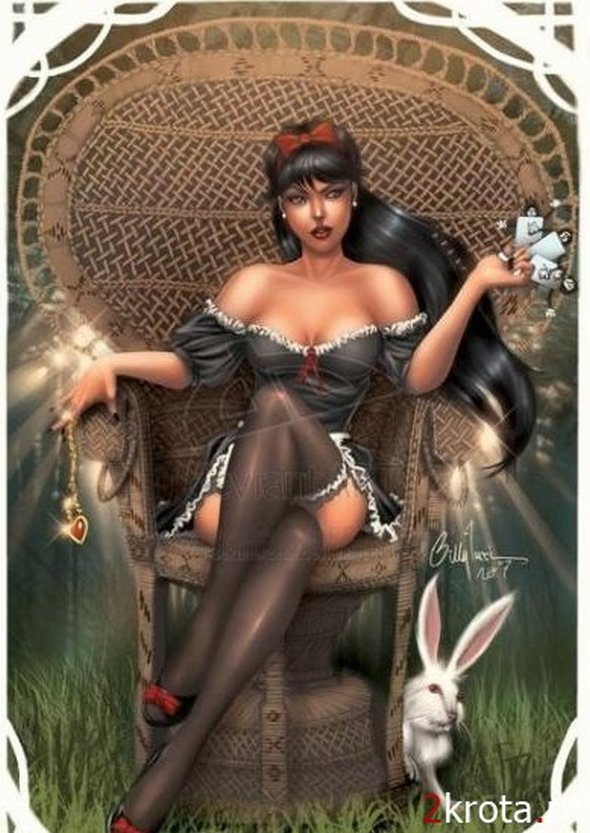 (Image made by artists Billy Tucci & Nei Ruffino, © Zenescope)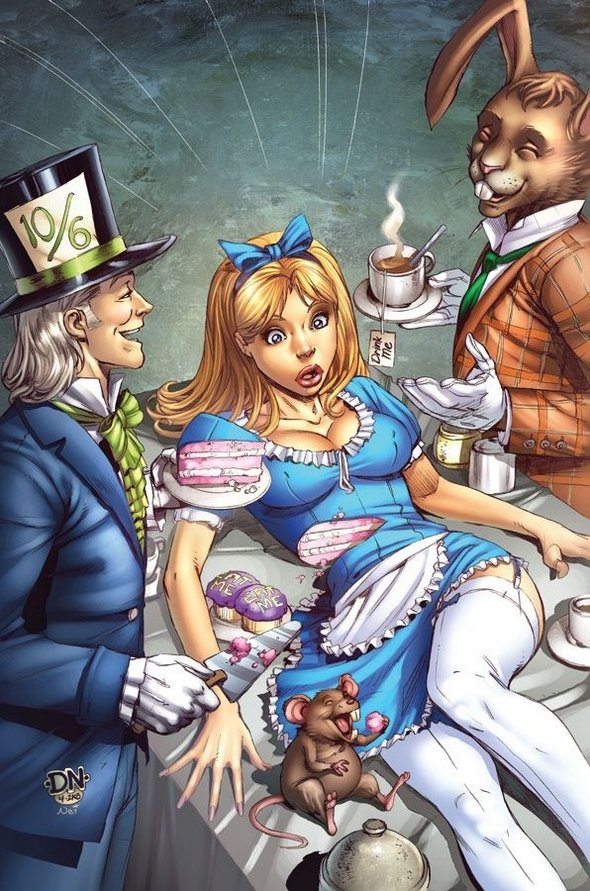 (Image made by artists David Nakayama & Nei Ruffino, © Zenescope)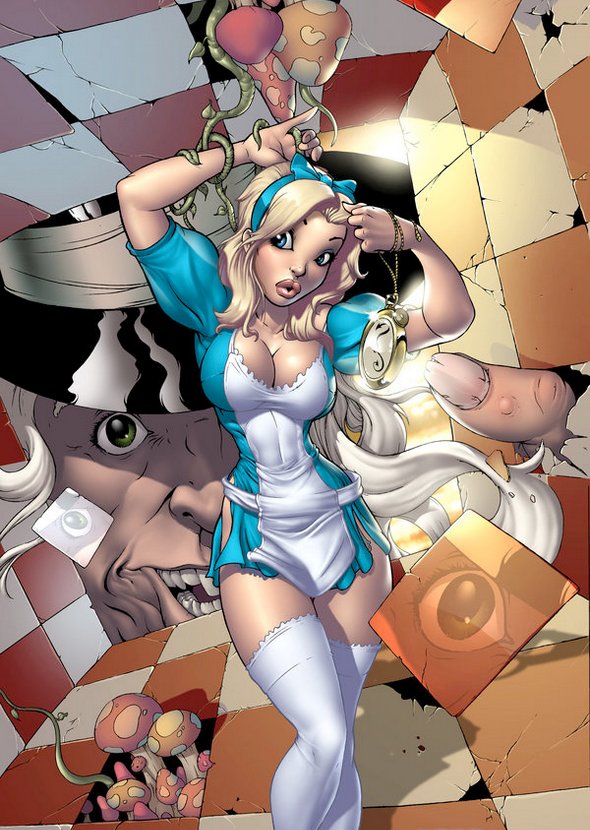 (Image made by artist Dominic Marco)
Kseniya Simonova (born 1985 as Ксения Симонова) is a Ukrainian sand animator who is the winner of "2009 Ukraine's Got Talent." She started drawing with sand after her business collapsed due to the early 21st century credit crunch and had been drawing for less than a year when she entered Ukraine's Got Talent. She performed her talent in that show by constructing an animation that portrayed life during the USSR's Great Patriotic War against the Third Reich in World War II using a giant light box, dramatic music, imagination and her "sand painting" skills. She is a great artist as well as a story teller; she tells story with her sand painting skill.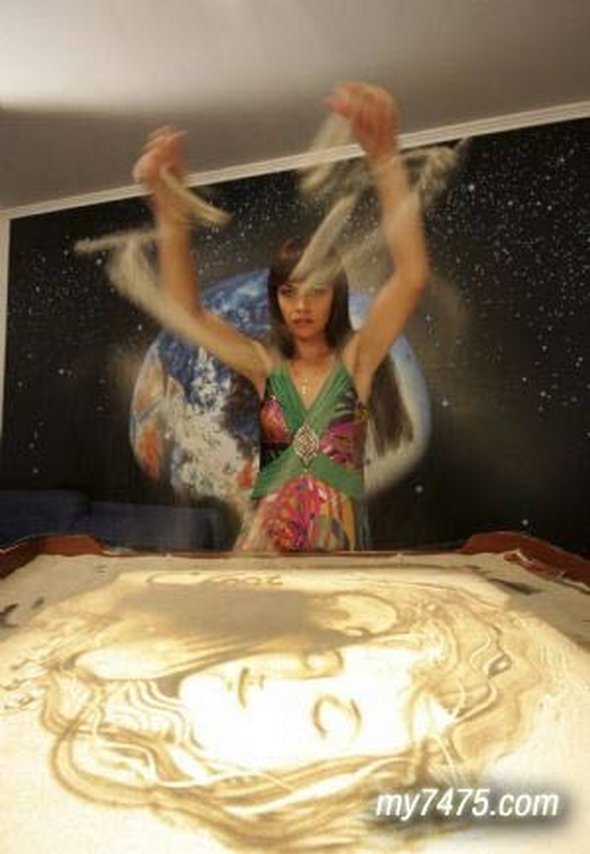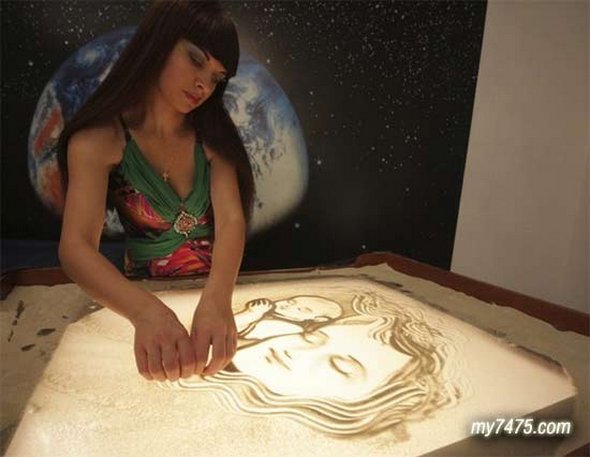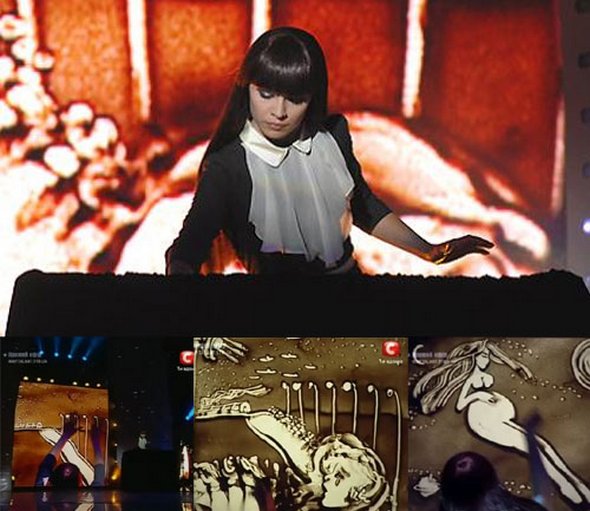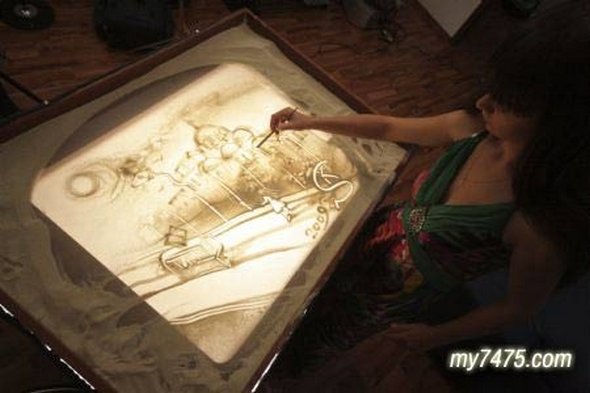 You MUST see these cool photo galleries!