Fethiye holidays are a feast of sun, sea and sand in an amazingly beautiful city that sits on the ruins of the ancient city of Telmessos. It's one of Turkey's best loved holiday destinations, adored by couples, families and groups alike and particularly popular with Brits.
The local people are famously kind and friendly and because Fethiye is set in such stunning natural splendor, there's plenty to do off-beach as well as on the glorious golden sands. The resort was given an award for the world's best destination by The Times and Guardian in 2007 and it is home to some of the best beaches on the Mediterranean.
You're just 3 miles from the enormous Calis Beach and a little over five miles over lovely hills to the beach at Ölüdeniz, perhaps Turkey's most beautiful. If you're excited by history, this place is rich in wonderful ruins and breath-taking historical sites. Last but never least there are loads of great nightclubs, so it's perfect for party animals too!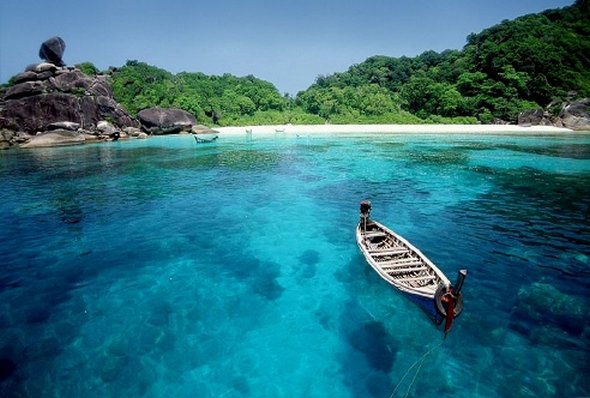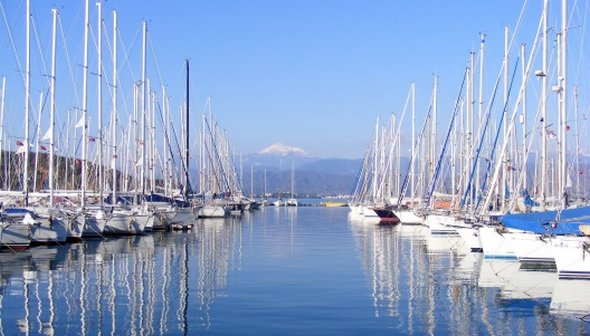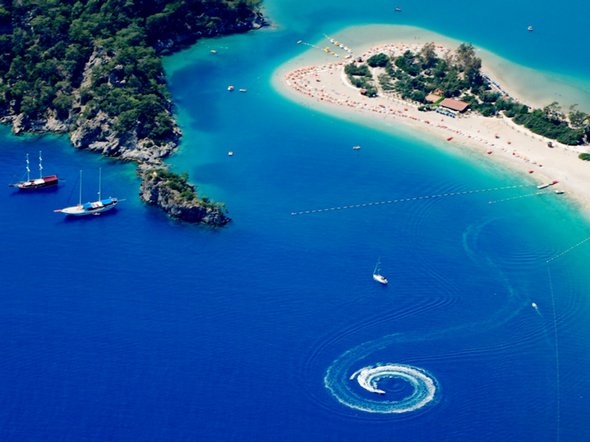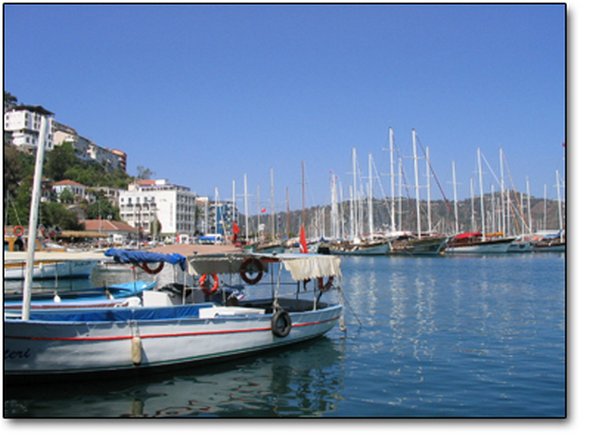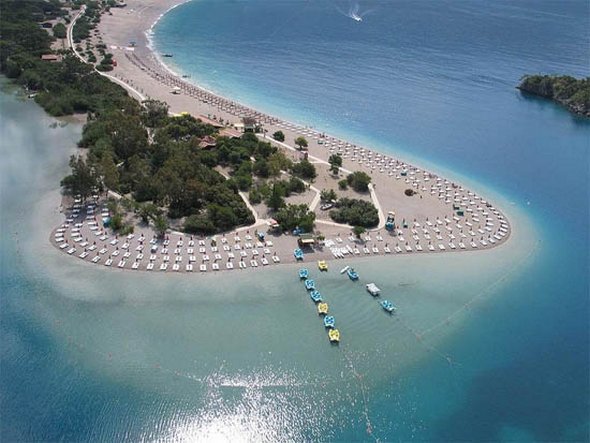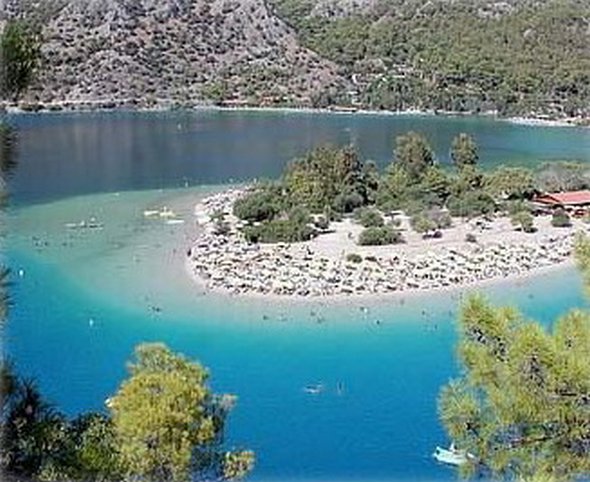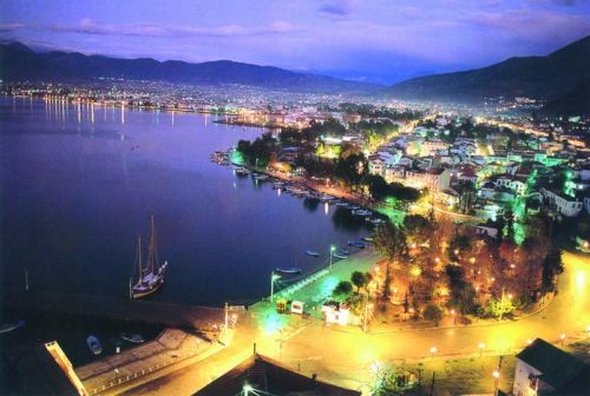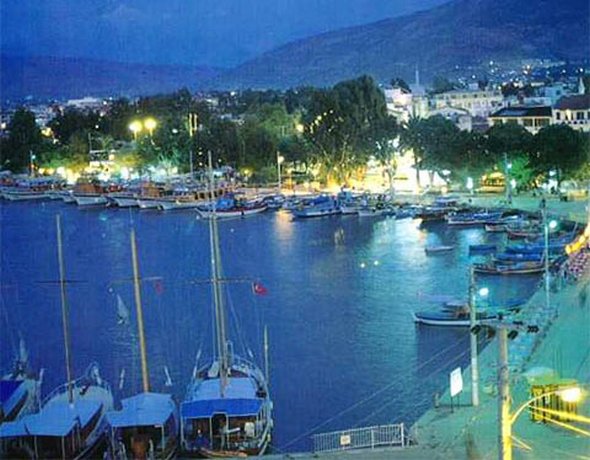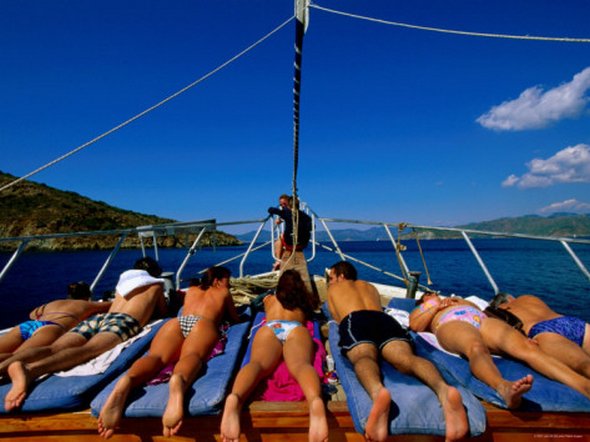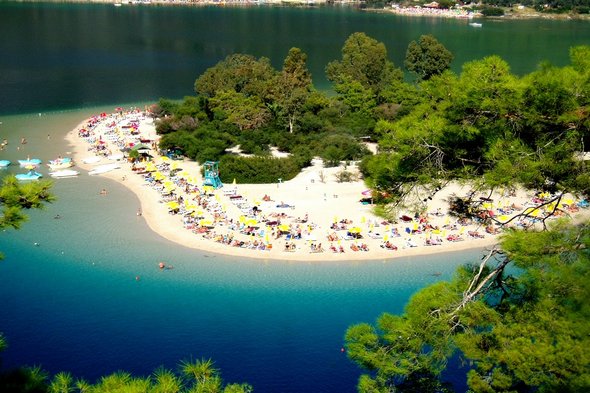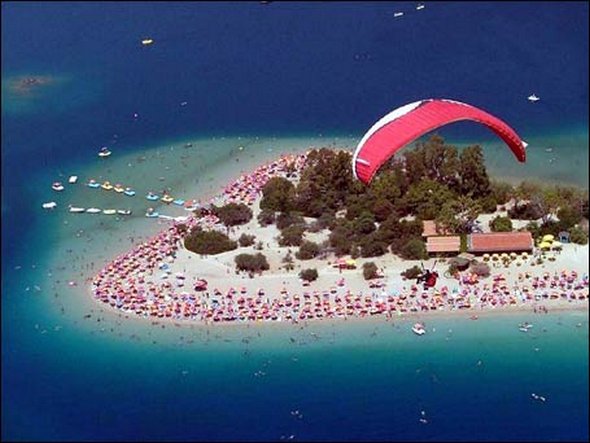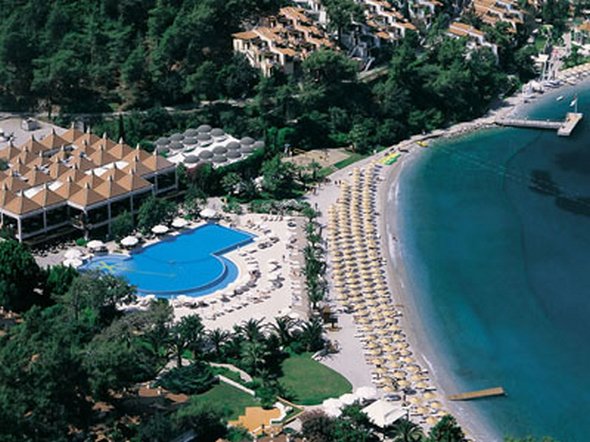 Under The Sea Fetish Fashion Gala! Enter a different world, populated by mischievous mermaids, pirates, sultry sailors, deep sea monsters, 50′s poodle skirts, a kaleidoscope of all sorts of fashionable, fetish fishes & sea critters… At the next restricted entertainment fashion show & long weekend party extravaganza! Long weekend party fashion show art dancing customs photography with a fun, sexy twist… Restricted Entertainment presents its third over-the-top fashion show gala and party extraordinaire, this time featuring runway fetish & fashions, art & photography, glamor photo booth and stage performances …. all inspired by the myriad wonders of marine myth and life, and the kaleidoscope of the sea denizens under the waves, crossed with fun & sexy themes and imagery!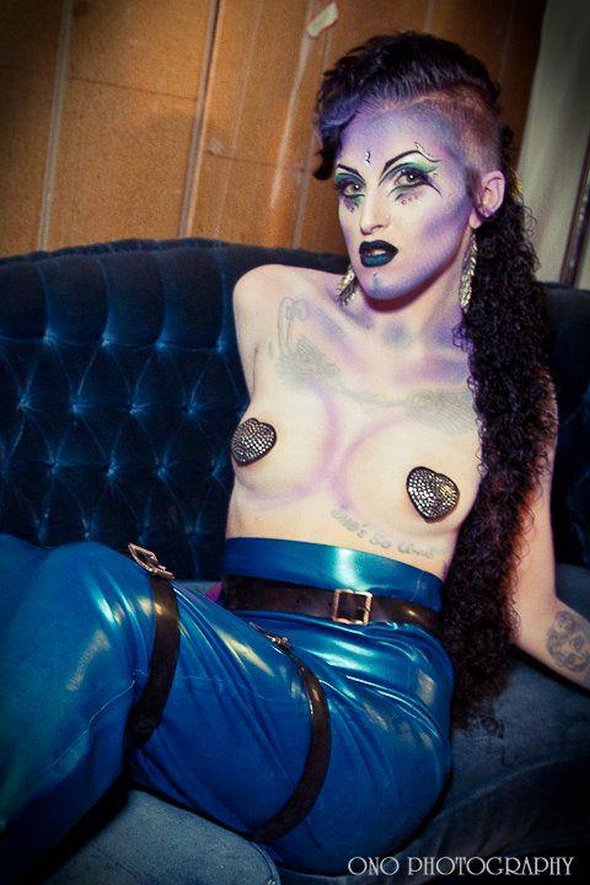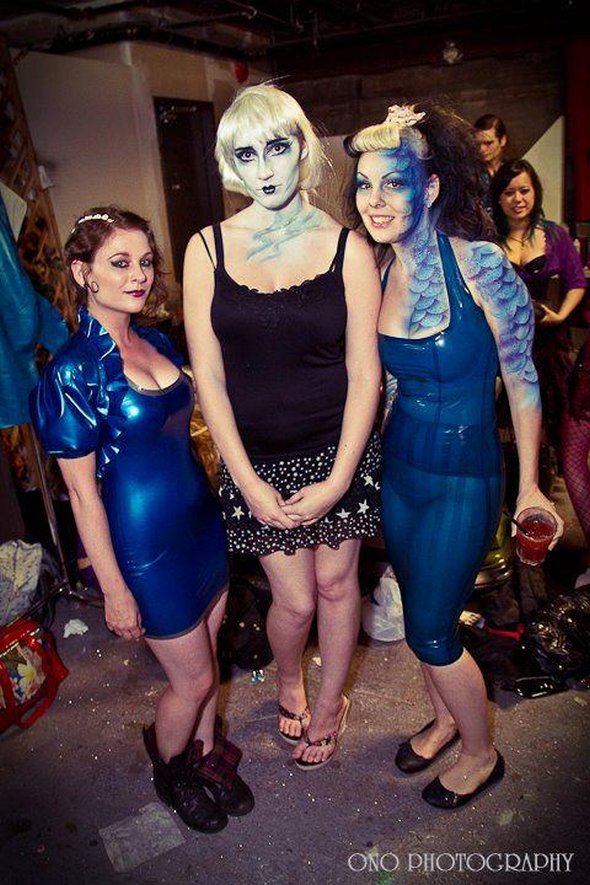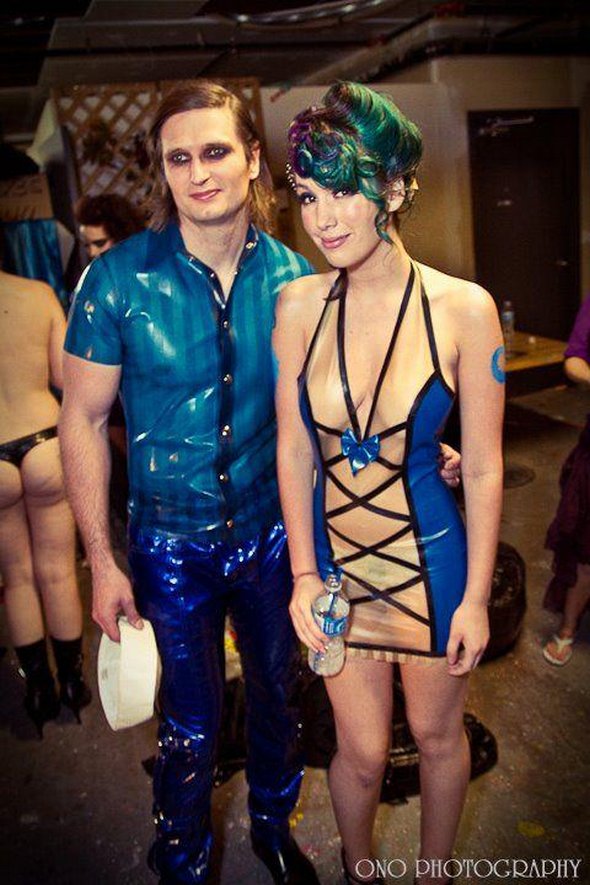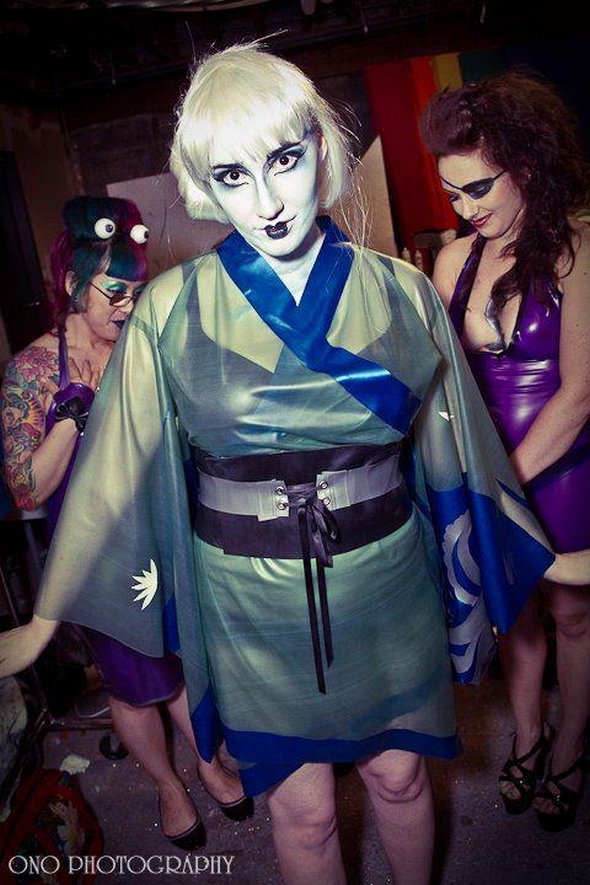 Read more
Nature is fascinating and often weird, it surprises us when we least expect. Some creatures use the camouflage techniques as a hunting and defense mechanism, others show everything they have -  like transparent animals. Despite of what we are inclined to think, transparent and translucent animals live also on the ground, not only in the abyss of the ocean and we have visual proof of it. Nothing is photoshopped!
1. Transparent Frog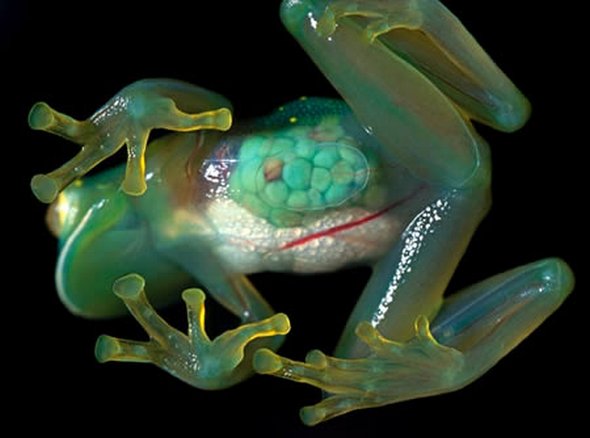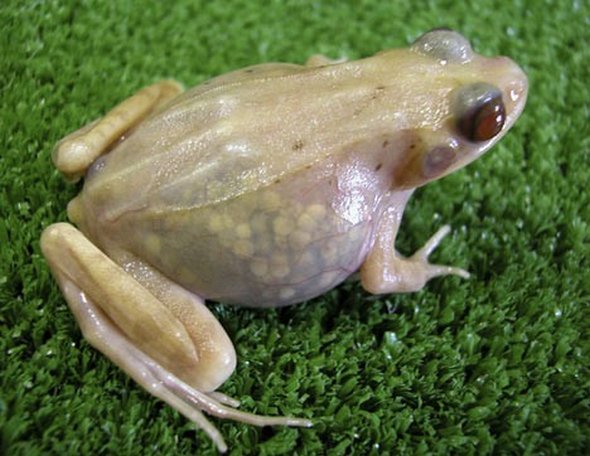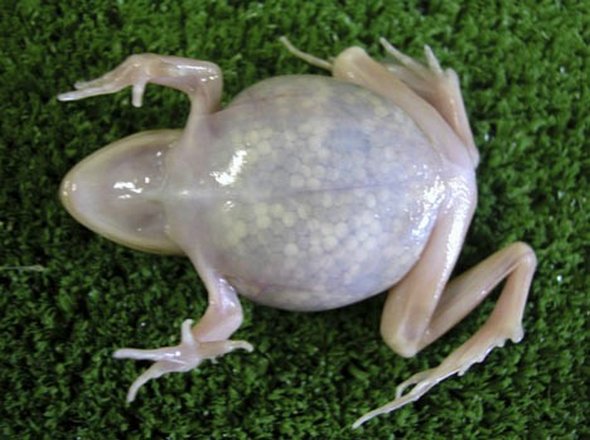 Umm, not so fast, prof… have you seen the "glass frog" (above), native to the Venezuelan rainforest? Like the transparent frogs selectively bred in the lab from generations of pale-skinned Japanese Brown Frogs, the Glass Frog's internal organs and eggs can be seen without too much trouble. Word to Professor Sumida: take the grant money and run!
2. Transparent Cave Crayfish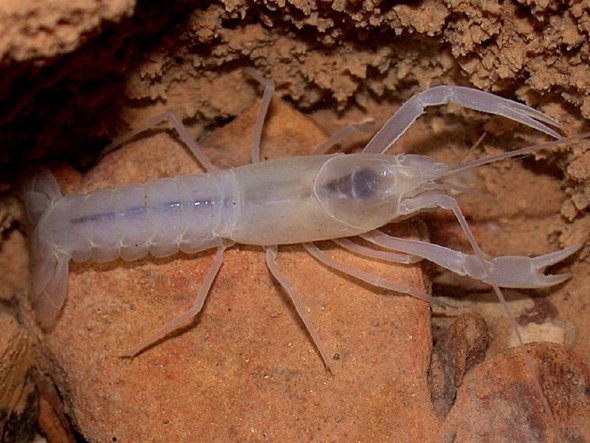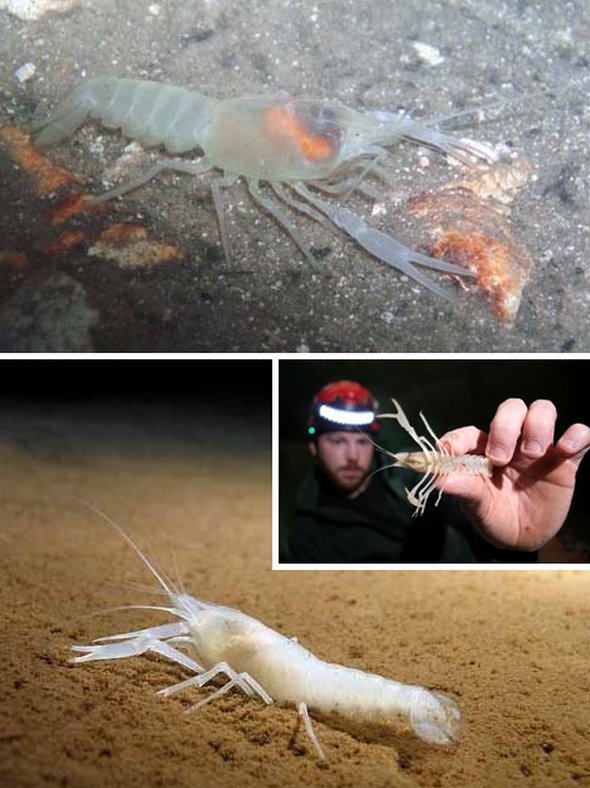 Caves are some of the darkest places on the planet – even sophisticated light-gathering instruments are unable to register a single photon in the deepest, darkest caves. Under these conditions, creatures including fish, spiders, insects and crayfish have evolved into "troglobites": animals so precisely adapted to living in darkness that they cannot survive outside cave environments. Under such conditions, neither eyes nor pigmentation are necessary.
3. Transparent Sea Cucumber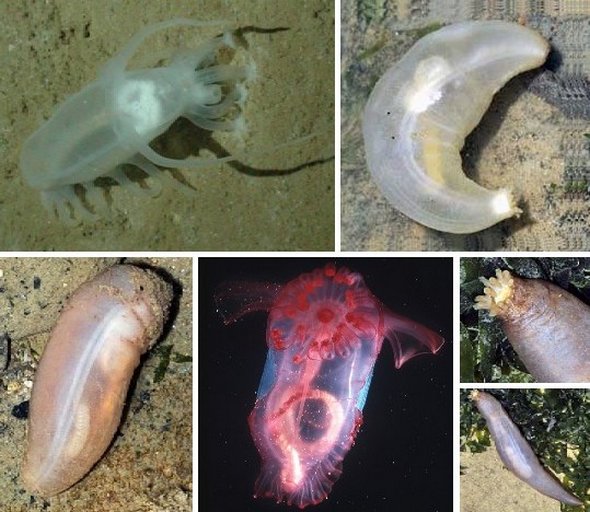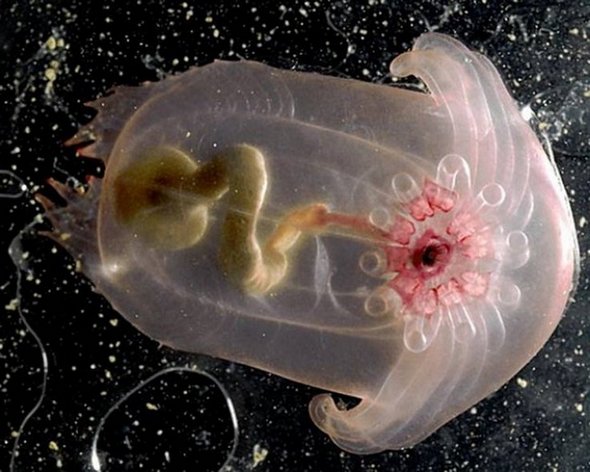 Slow moving, soft bodied bottom dwellers for the most part, Sea Cucumbers are an ancient lineage of sea creatures who have evolved a variety of ways to survive and thrive over hundreds of millions of years of evolution. For some Sea Cucumbers, being transparent allows them to fly under the radar, as it were, of predators in search of a quick & easy ki**.
4. Transparent Icefish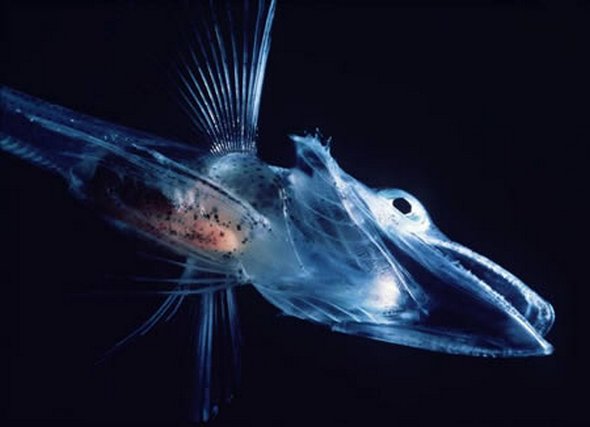 Fund in the cold waters around Antarctica and southern South America, the crocodile icefish (Channichthyidae) feed on krill, copepods, and other fish. Their blood is transparent because they have no hemoglobin and/or only defunct erythrocytes. Their metabolism relies only on the oxygen dissolved in the liquid blood, which is believed to be absorbed directly through the skin from the water. This works because water can dissolve the most oxygen when it is coldest.
5. Transparent Amphipod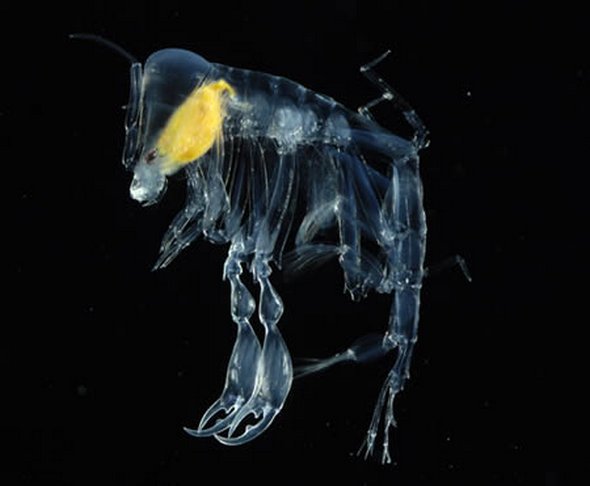 Called Phronima, this unusual animal is one of the many strange species recently found on an expedition to a deep-sea mountain range in the North Atlantic. In an ironic strategy for survival, this tiny shrimplike creature shows everything it has, inside and out, in an attempt to disappear.
6. Transparent Squid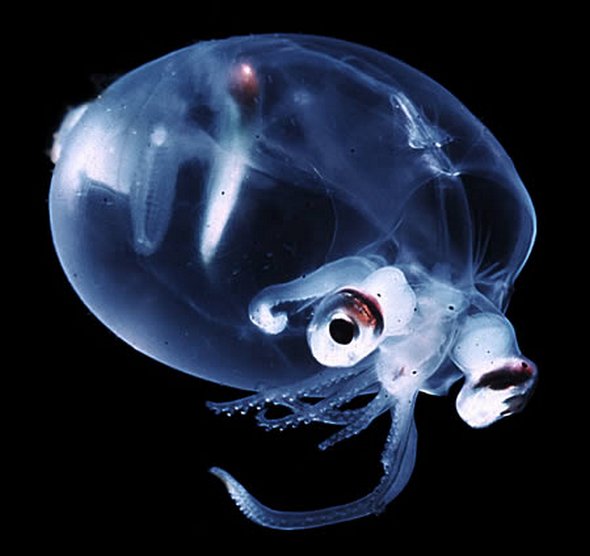 Found on the southern hemisphere's oceans, the Glass Squid (Teuthowenia pellucida) has light organs on its eyes and possesses the ability to roll into a ball, like an aquatic hedgehog.
7. Transparent Siphonophores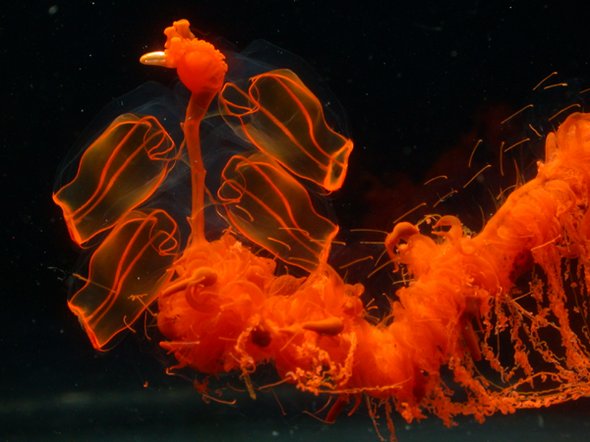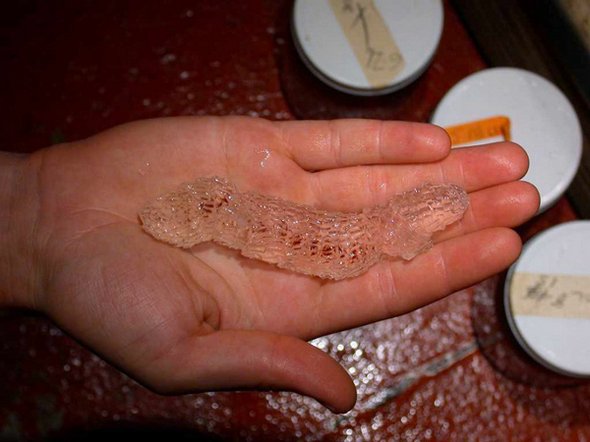 Siphonophores belong to the Cnidaria, a group of animals that includes the corals, hydroids, and true jellyfish. Marrus orthocanna, a deep sea siphonophore. The combined digestive and circulatory system is red; all other parts are transparent.
This amazing underwater base jumping video was made by the free divers Guillaume Néry, world champion free diver and Julie Gautie who wanted to show a different approach to free diving. The film shows Guilaume "jumping"  from the top and into Dean's Blue Hole. A challenge many would simply say a big "No" to. What is even more amazing about this video is the fact that it was filmed in one go by Julie Gautie with a Canon 5D Mark II. I guess both of them held their breath during the filming of this whole video clip. Truly amazing feat worthy of free diving champions.
According to its authors it has been filmed for fictional and artistic purposes.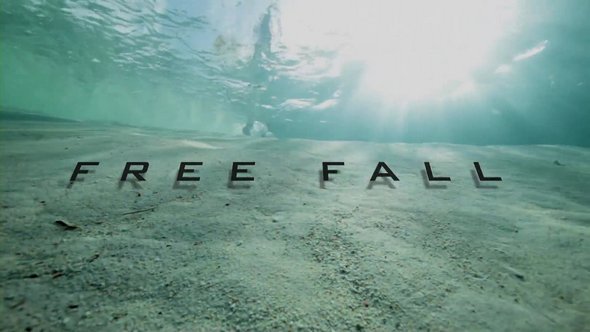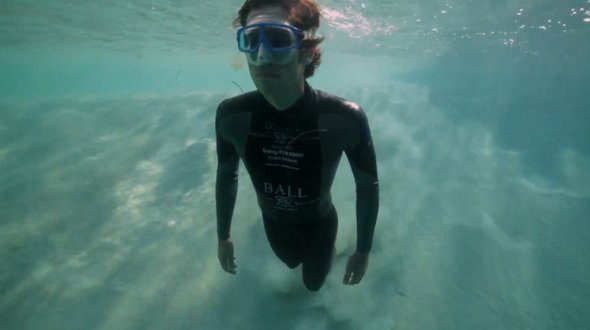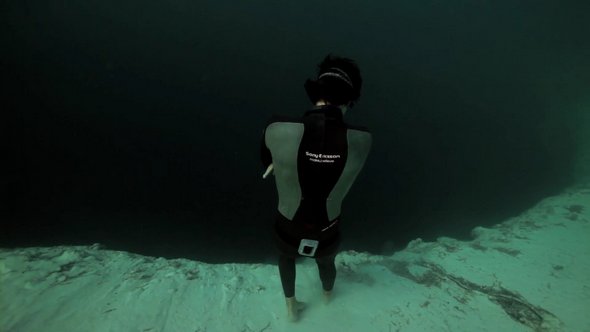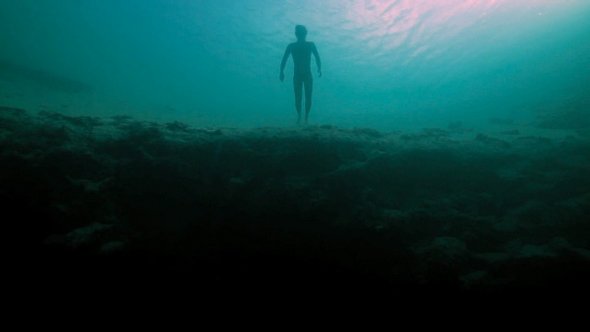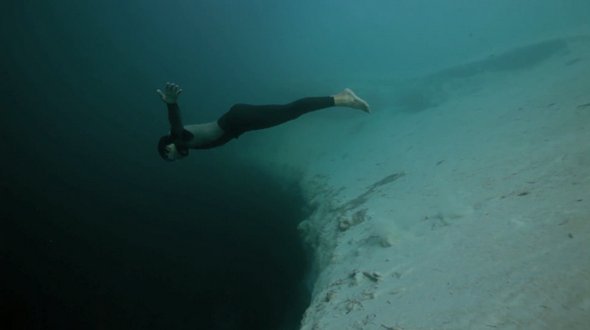 Read more
Surfing is a way of life, a very attractive lifestyle, too. The people surfing get to experience an adrenalin rush that is unknown to those who have never tried surfing. It's only you, your board and the forces of nature, the sea to be exact. And the most powerful force the sea provides is, of course, the waves.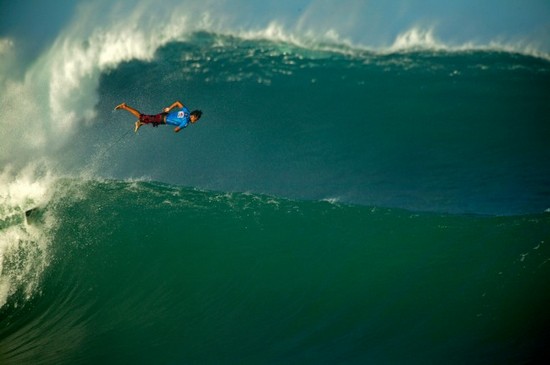 Read more
Bora Bora is an island in the Leeward group of the Society Islands of French Polynesia, an overseas collectivity of France in the Pacific Ocean. The island, located about 230 kilometres (140 mi) northwest of Papeete, is surrounded by a lagoon and a barrier reef. In the center of the island are the remnants of an extinct volcano rising to two peaks, Mount Pahia and Mount Otemanu, the highest point at 727 metres (2,385 ft). The original name of the island in the Tahitian language might be better rendered as Pora Pora, meaning "First Born"; an early transcription found in 18th- and 19th century accounts, is Bolabolla (or "Bollabolla").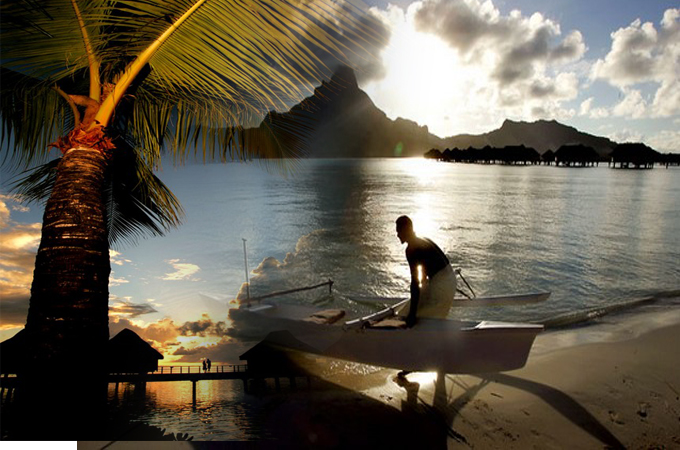 Read more
You MUST see these cool photo galleries!