Remember the David Bowie/Jennifer Connelly movie Labyrinth? One of the model-makers on the set was a young Australian named Ron Mueck. After dabbling in creating realistic props for advertising (that's where the money is, baby!), Mueck started producing three-dimensional sculptures purely for art. His work quickly caused a sensation in art circles in the United Kingdom, and Dead Dad — displayed as part of the 1997 Sensation show at the Royal Academy of Arts — gave him international frame. We're fortunate to have been able to see a collection of twelve of Mueck's works at the Gallery of Modern Art here in Brisbane. The girls are young enough to innocently appraise the naked form without being silly, so we took them into the show.
Youth (2009). Diminutive figure (65 cm high) of African or African-American youth, holding up his T-shirt to examine a wound in his side.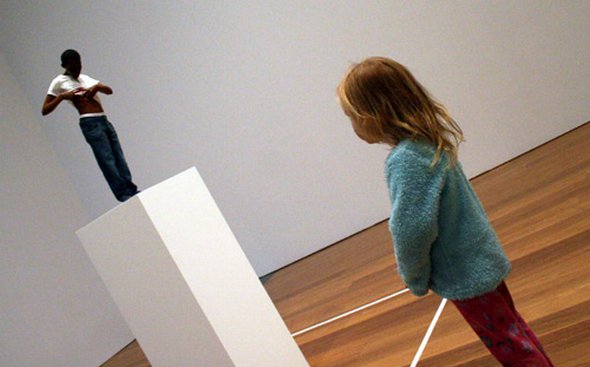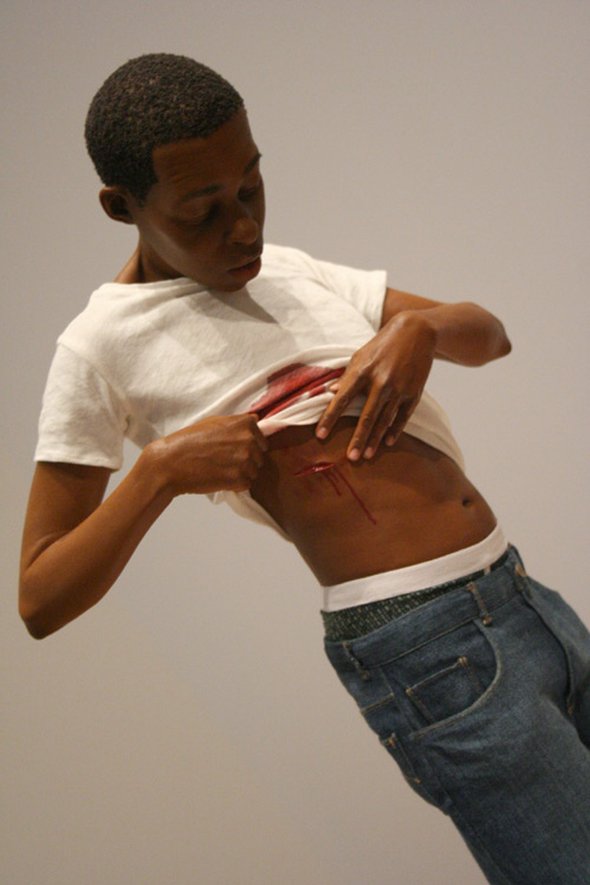 Dead Dad (1996–97), A three-foot-long sculpture of Mueck's father lying on his back, naked. This sculpture uses Mueck's real hair.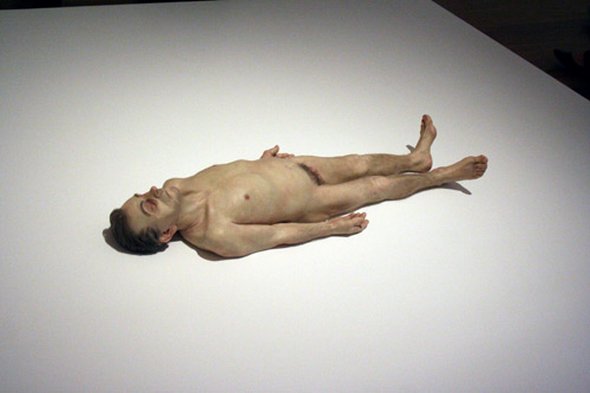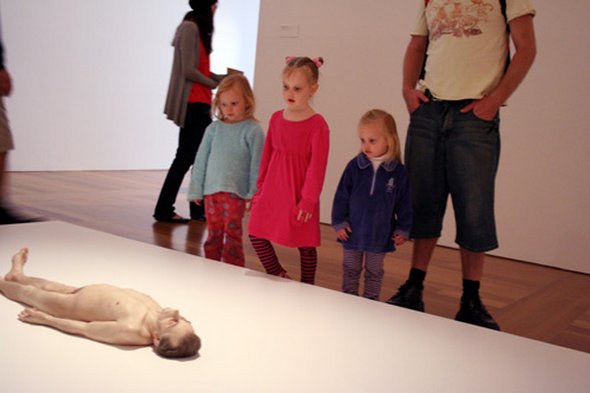 A Girl (2006). Newborn baby, with part of her umbilical cord and some blood.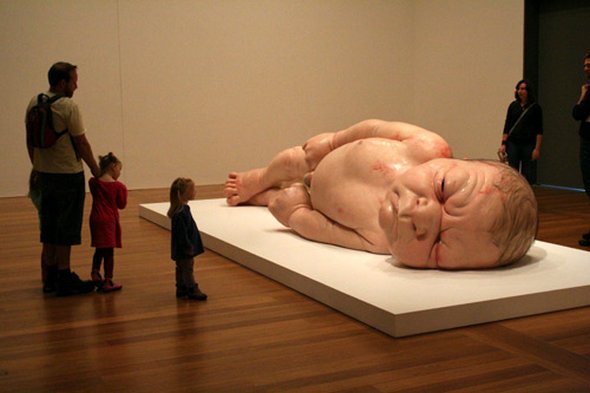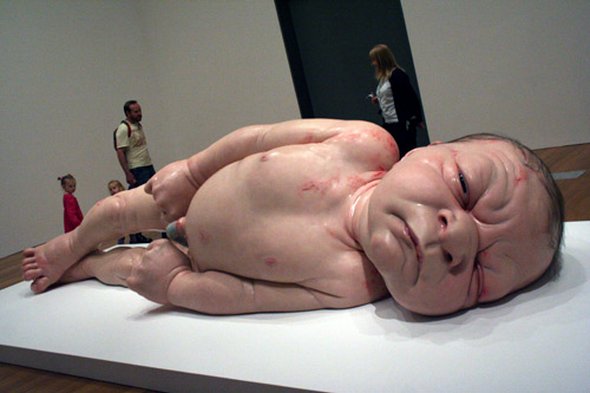 Read more
At the Philadelphia Zoo premiered a collection of 31 different animal sculptures, all rendered in Legos, by certified Lego artist Sean Kenney. The exhibition is called Creatures of Habitat and is in place to promote awareness about vanished habitats.
Ten different animals and their habitats have been places around the Zoo. Visit all the stations to learn about why these creatures were chosen for the exhibition as well as what role the Philadelphia Zoo plays in protecting and preserving these animals and their habitats. The Lego animals will be in place until October 31, 2010, so do make sure to get over there between now and then. This is one not to be missed!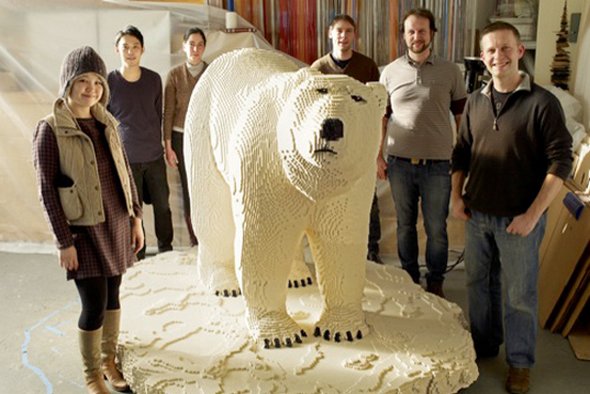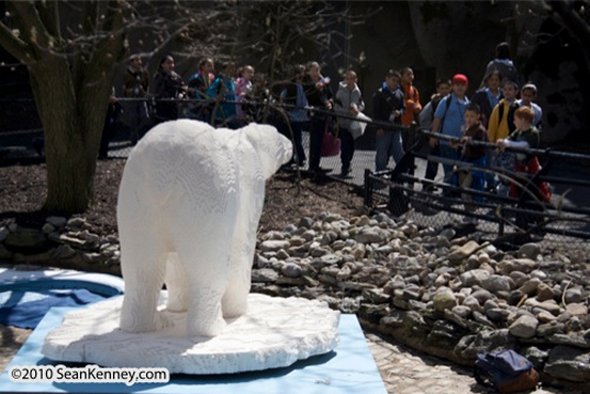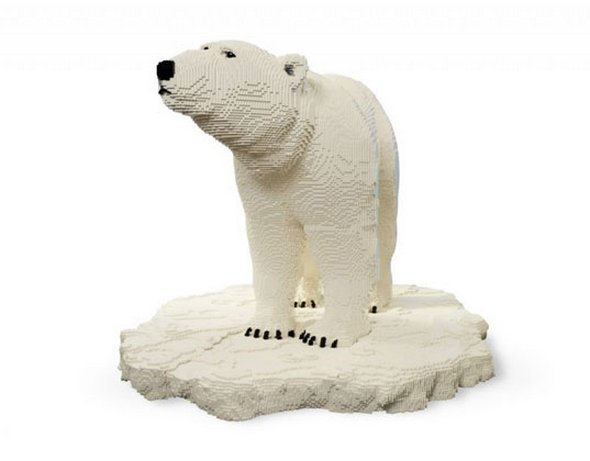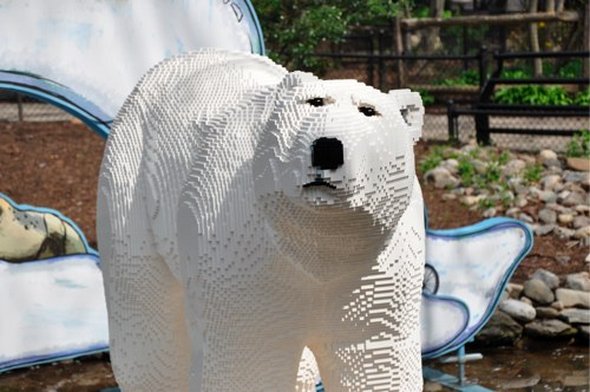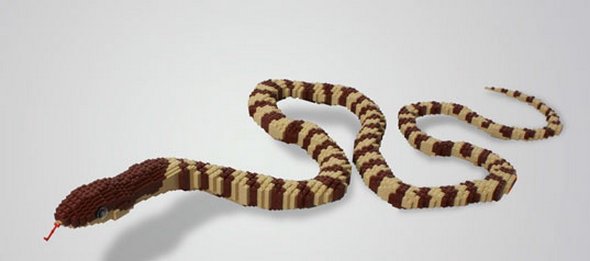 Read more
Carole Feuerman is widely acknowledged as one of the world's most prominent hyper-realist sculptors. She has enjoyed three museum retrospectives to date, and has been included in prestigious exhibitions at, among other venues, the Metropolitan Museum of Art in New York, the State Hermitage Museum in St. Petersburg, Russia, and the Palazzo Strozzi in Florence, Italy.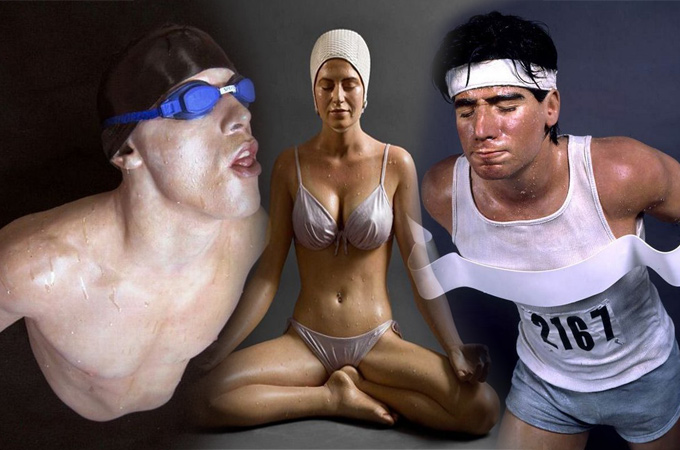 More info about Carole Feuerman:
Among the notable honors Feuerman has received are the Amelia Peabody Sculpture Award, the Betty Parsons Award in sculpture, the Lorenzo de Medici Prize at the 2001 Biennale di Firenze, and First Prize at the 2008 Beijing Biennale. Her work is in the collections of His Majesty the Emperor of Japan, former President Bill Clinton and Secretary of State Hillary Clinton, former Secretary of State Henry Kissinger, former Soviet Premier Mikhail Gorbachev, the Absolut Art Collection, and Forbes Magazine, among others. Public collections include The Fort Lauderdale Museum of Art, The Bass Museum in Miami Beach, The Tampa Museum, The Boca Raton Museum, The Lowe Art Museum at the University of Miami, The Miami Children's Museum, Queensborough Community College Art Museum, Brandeis University, and Grounds for Sculpture.
See 26 amazing works from the art collection of this prominent hyper realist sculptor. They are all quite astonishing. Really high quality sculpture artwork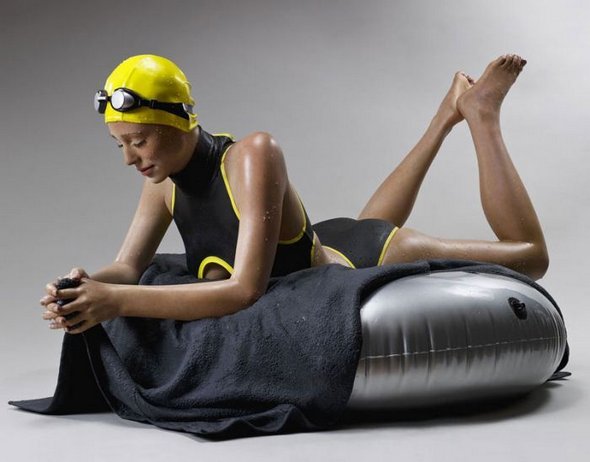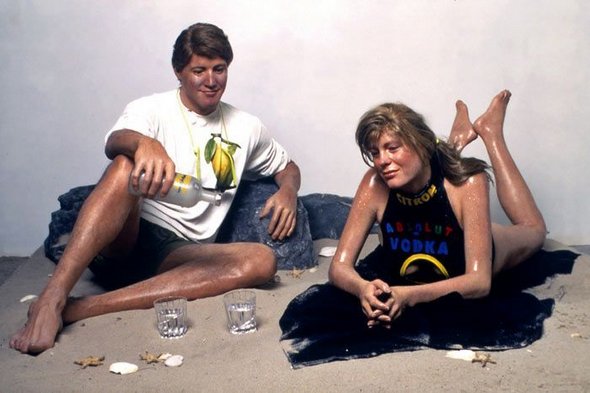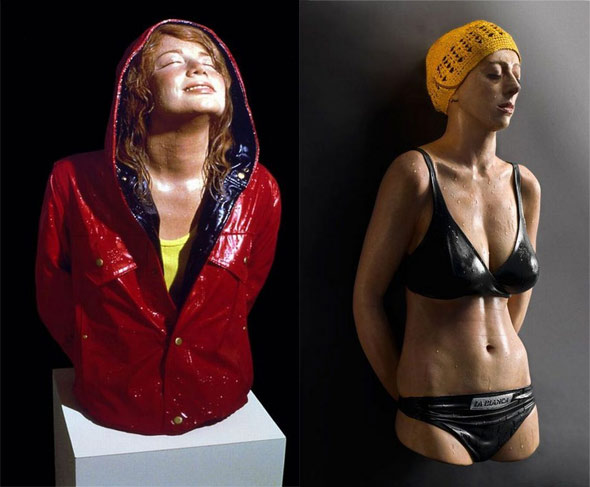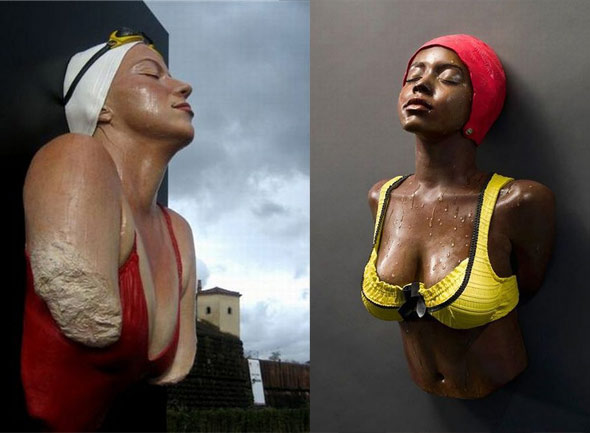 Now you can justify drinking all those beers! These creative beer can sculptures were created as a tribute to the Turkish beer Efes Pilsen and one by Heineken. The artists spared no detail on the project, creating impressive works featuring miniature people playing instruments, armed soldiers, elaborate buildings, and an awesome airplane and motorcycle. Who said nothing good ever comes from drinking?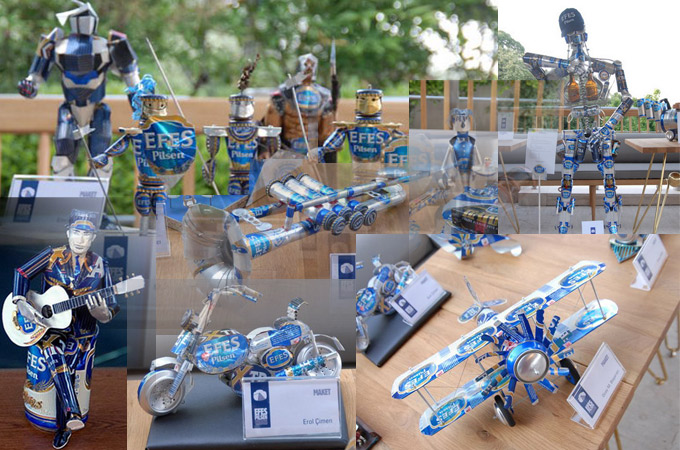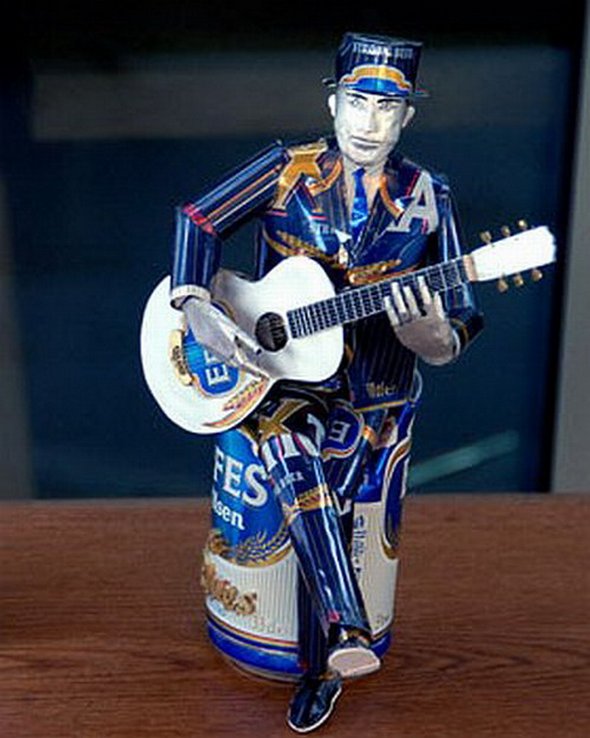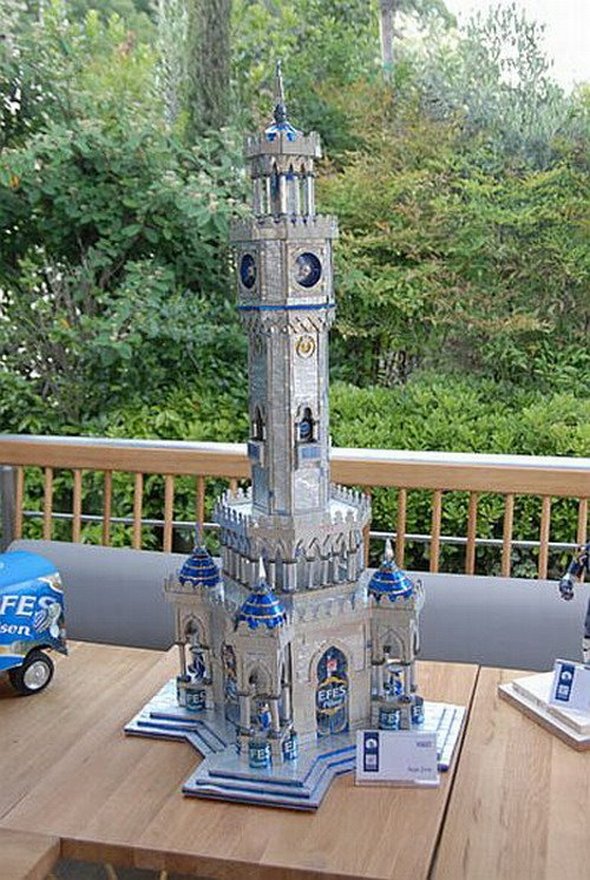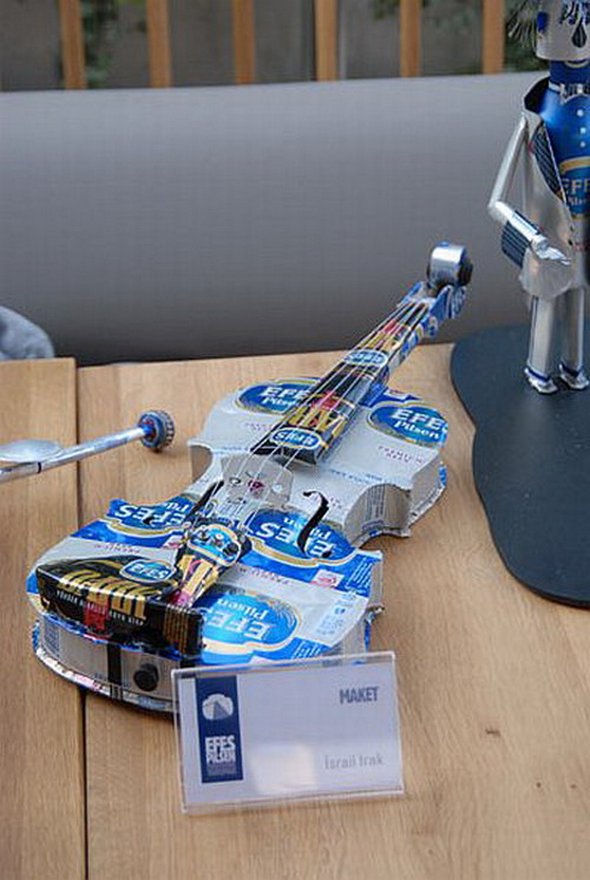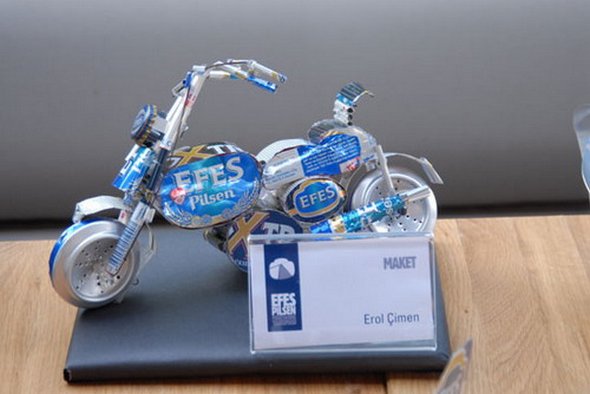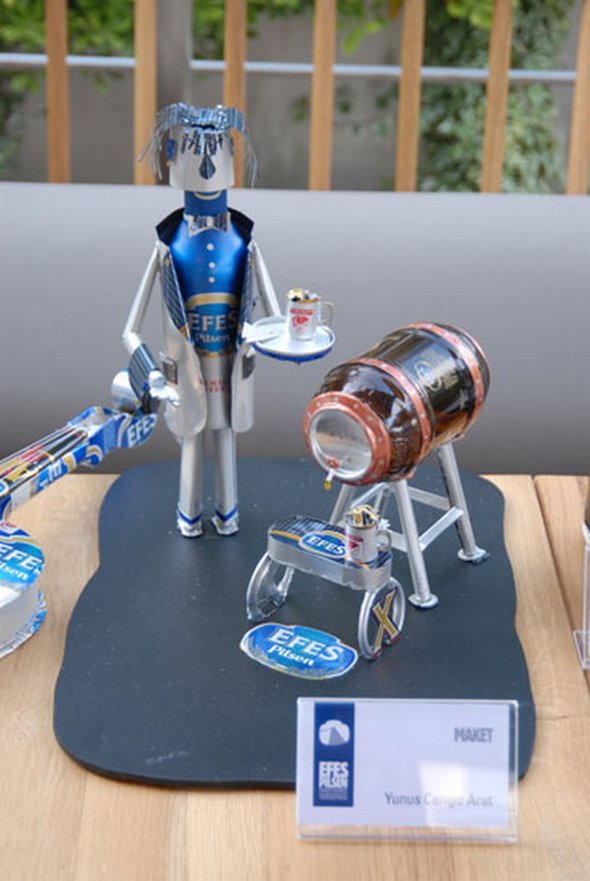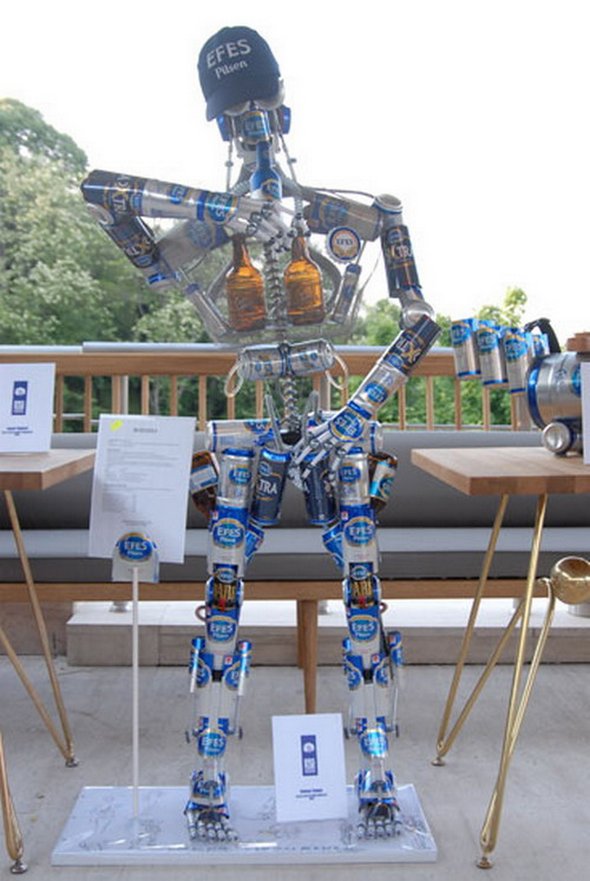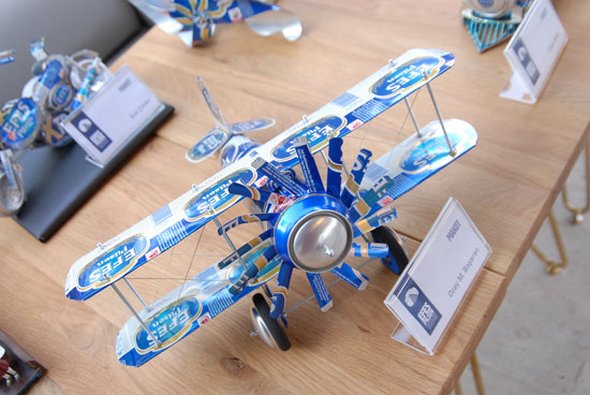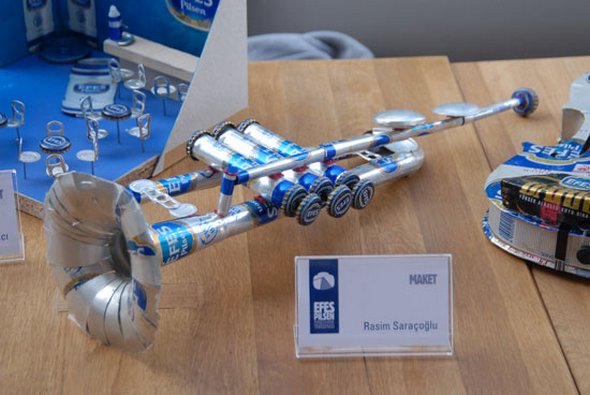 Read more
Artist Joe Pogan uses junk metal objects that he finds to create dazzling sculptures of various animals. As he stated himself, he tries to find watches, sprockets, nuts and bolts, the strangest discarded metal objects that he can find.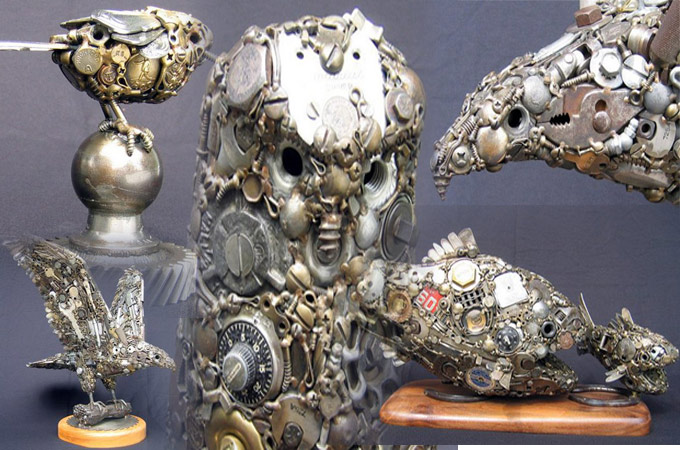 By creating his sculptures from such peculiar material he hopes to achieve an eye-catching effects, complex sculptures that you can spend hours exploring to find out about his ways of bringing these magnificent objects.
You can see for yourselves that the results are truly mesmerizing sculptures and admire his unique made-of-junk compositions.
The Eagle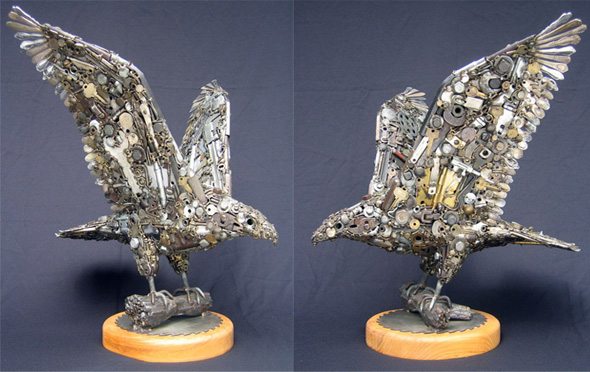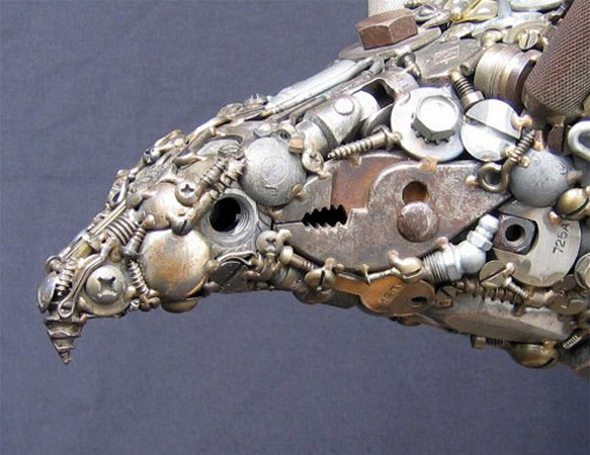 The Owl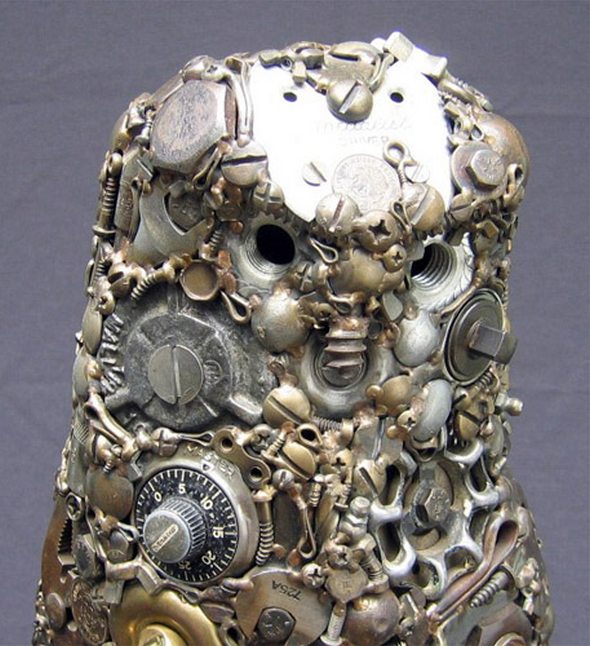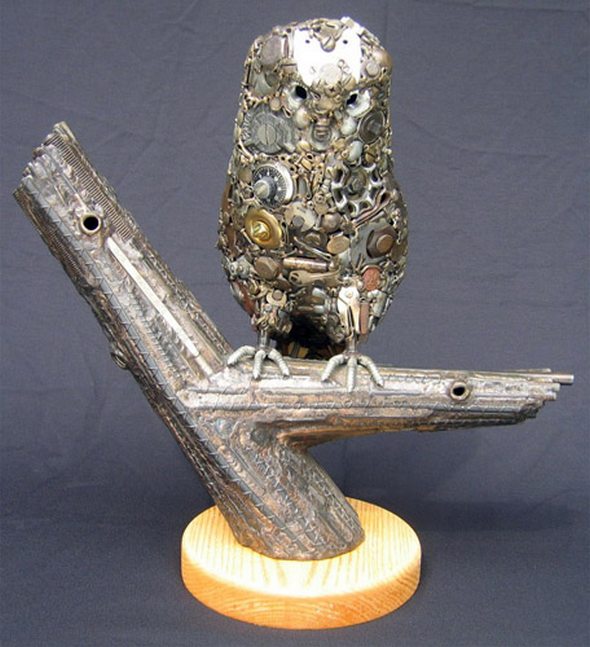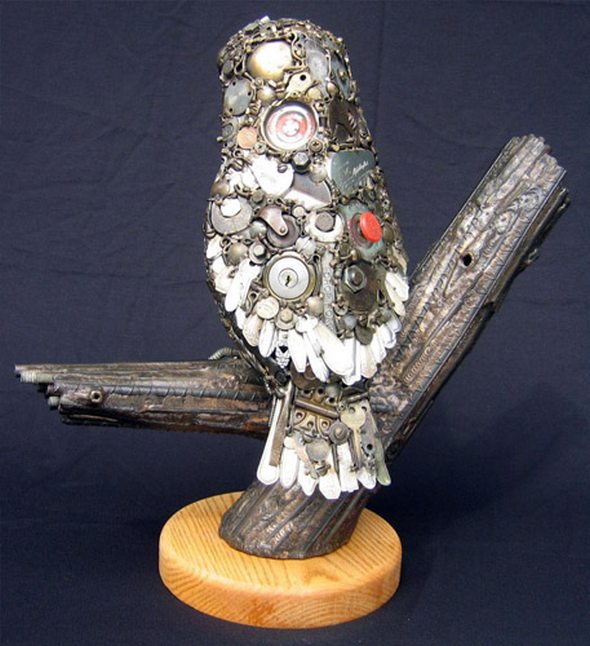 Fish on Bait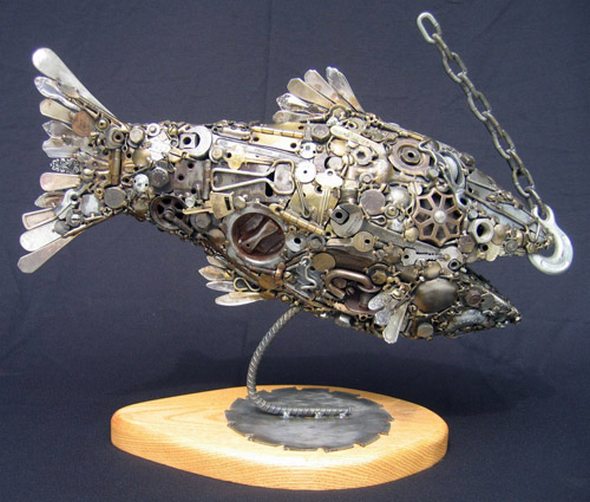 Read more
When I was little I just couldn't stop playing with lego's. As it seems some of us are still young in their hearts, the only difference is that now you can build some huge amazing stuff. I can't imagine how much time and effort was put to these sculptures.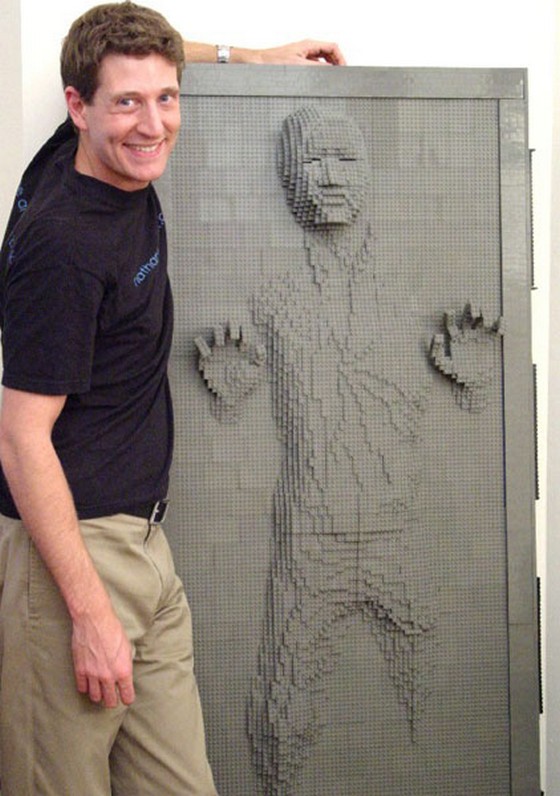 Read more
Check out the work of Benedetta Mori Ubaldini trained in Italy currently working in London.
Amazing sculptures made basically by wires and coloring. It takes some skill to design such complex 'worlds' with this simple techniques. Nice creative scenes and some bizarre images included.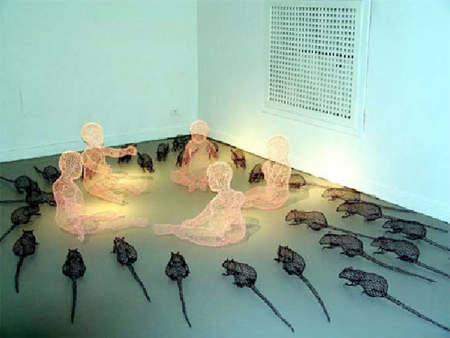 Read more
You MUST see these cool photo galleries!