Contemporary artwork uses the widest spectrum of materials to do their magic. In the world where everything has been done and seen it is very tough to achieve uniqueness that amazes your audience. Nevertheless, we still manage to stumble upon new materials and themes used to create artwork that takes your breath away. These creative pumpkin artworks are just the type of art that will settle for nothing less but your full and undivided attention. It's really amazing what the artist was able to do with these pumpkins.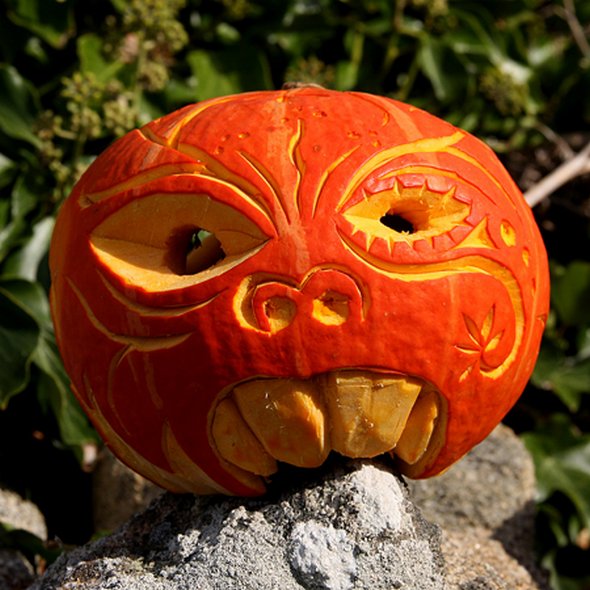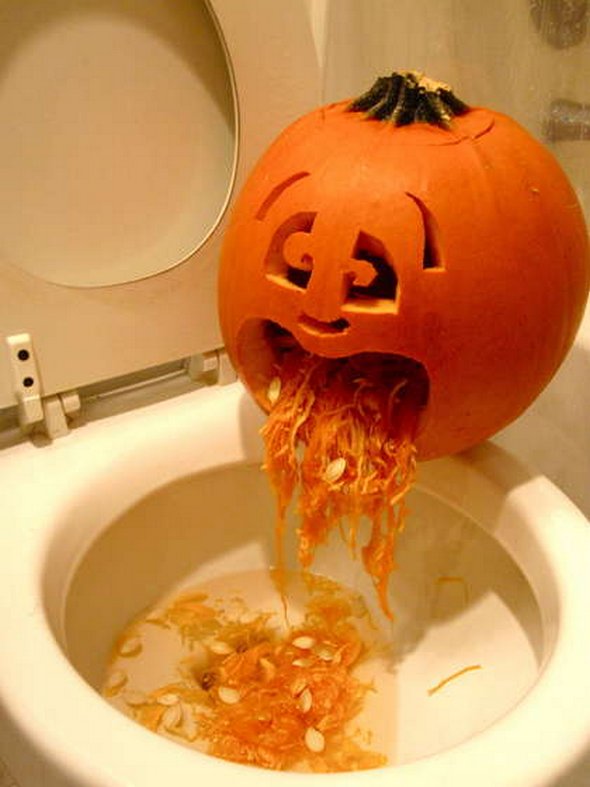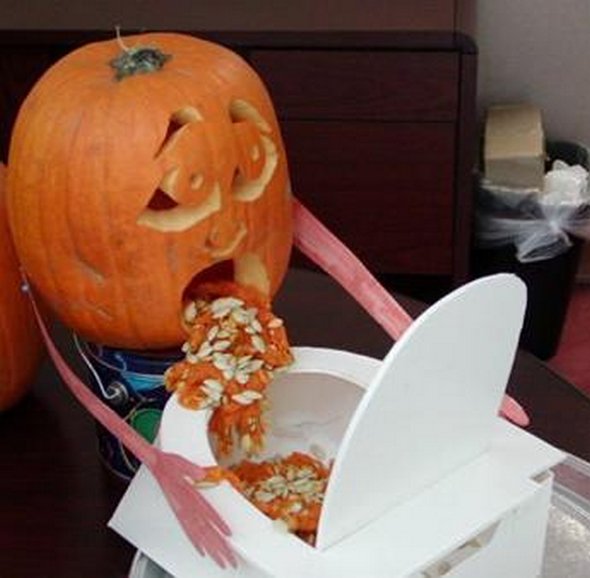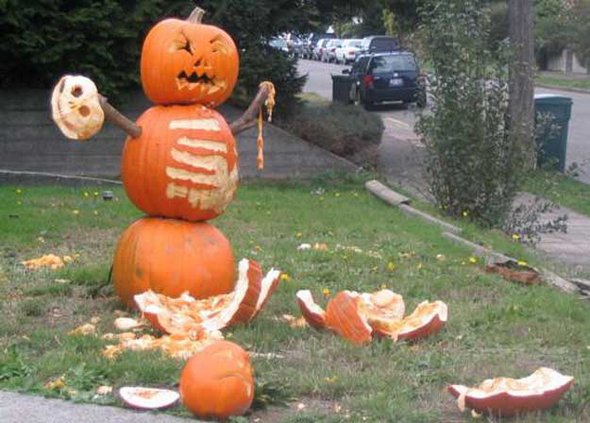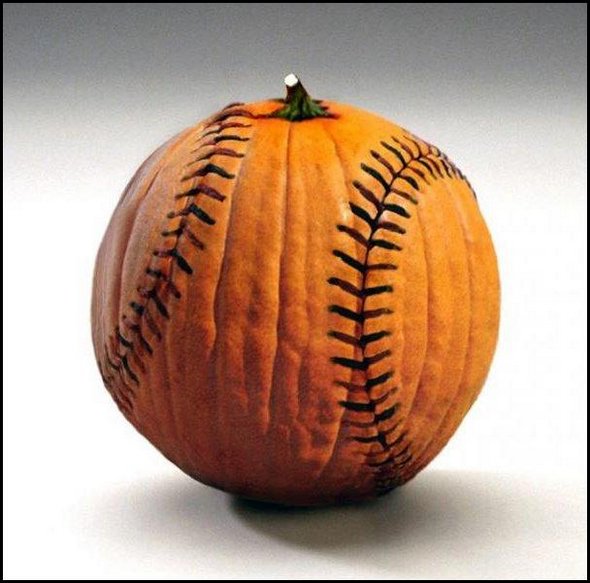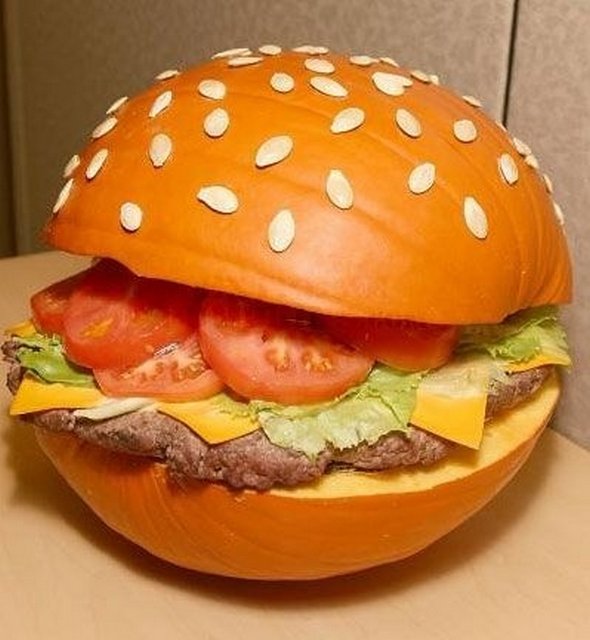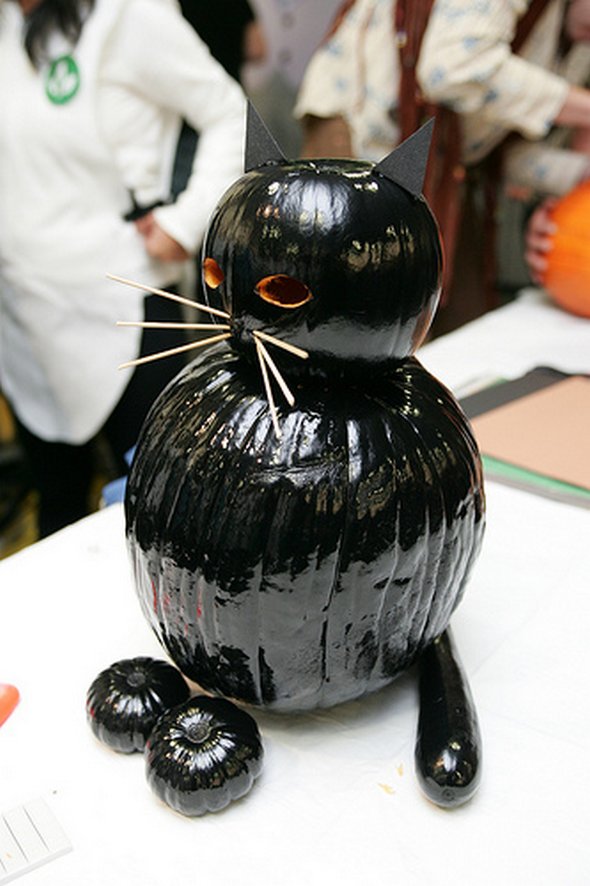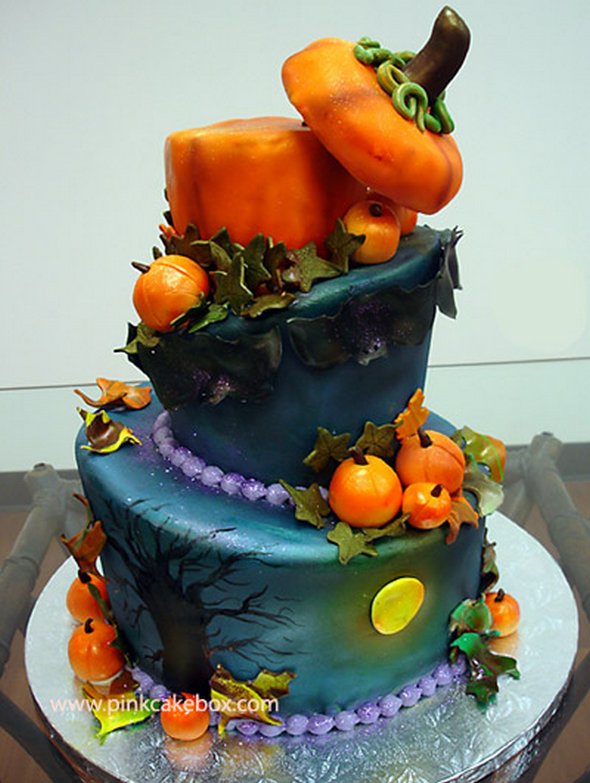 Read more
Evan Penny makes the kind of sculpture that is so realistic, so detailed, and so obviously a display of skill that it literally stops people in their tracks. But this alone isn't why the artist's work grabs the viewer.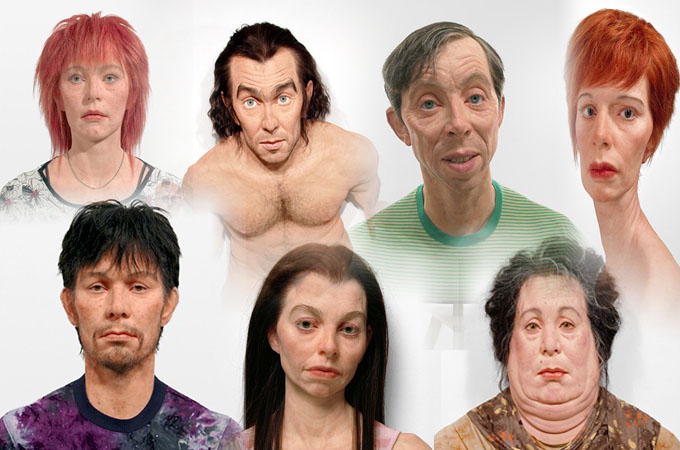 Born in South Africa in 1953 to missionary parents, Penny became a naturalized Canadian and studied fine art at the Alberta College of Art in Canada where he concentrated on the figure and steel constructivist sculpture. It was not until after supportive encouragement from the artist Anthony Caro that he had the confidence to commit to the unpopular territory of figurative sculpture.
Penny began working as a guest lecturer and taught sculpture at various universities in Canada and the United States from 1982 until 1999. In addition he worked making prosthetic, with the most up to date technology in the film industry, for films such as Adrian Lyne's "Jacob's Ladder" (1989), Oliver Stone's "JFK" (1991), Natural Born Killers (1994) and "Nixon" (1995). He also worked on David Cronenberg's "Existenz" (1999) . Penny's first solo exhibition in 1981 met with mixed reviews. His early sculptural works from 1979 to 1999 were commonly labeled as monstrous due to their unforgiving adherence to reality.
Large Murray, 2008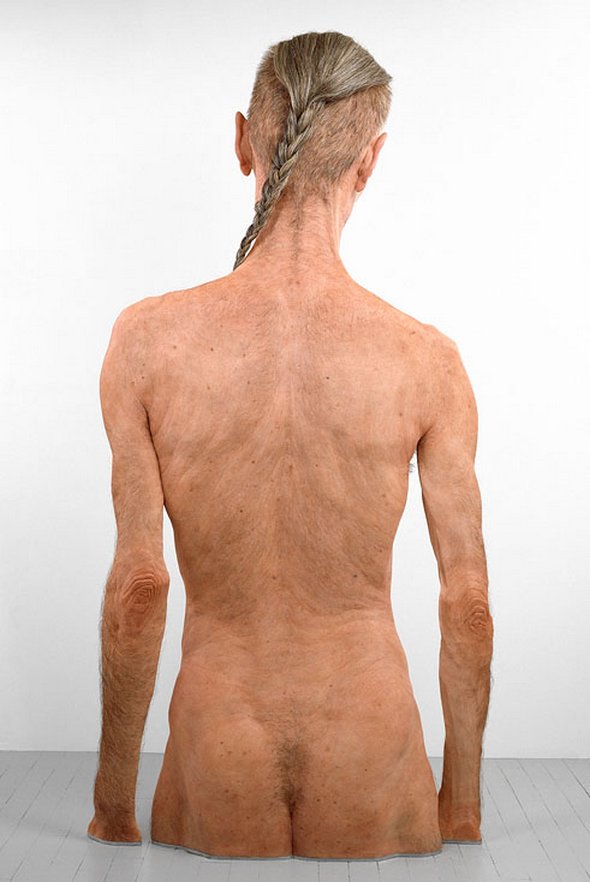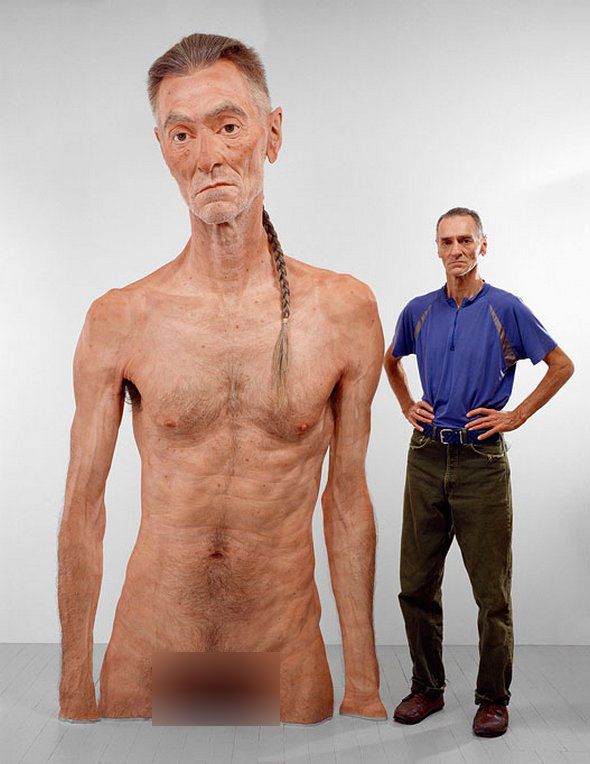 Self Portrait, 2003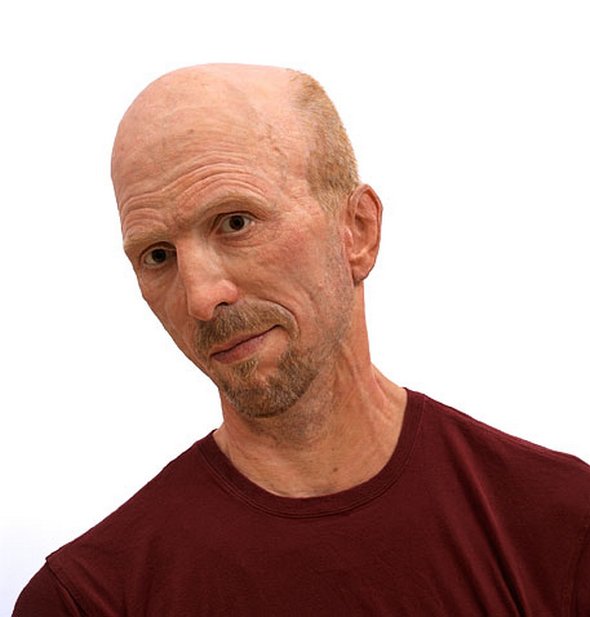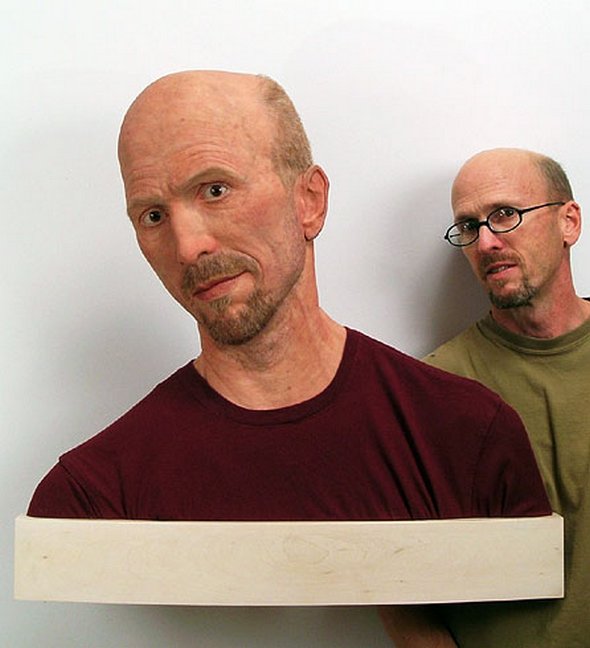 Read more
If you walk around the south bank of the Thames between Tower Bridge and City Hall you must see this giant sculpture of a man swimming through the grass. Its 35 feet long and promoted a new TV series on the Discovery Channel called London Ink, a show about tattooing based on the show Miami Ink. The swimmer statue is made out of reinforced polystyrene and is a major draw for tourists and Londoners.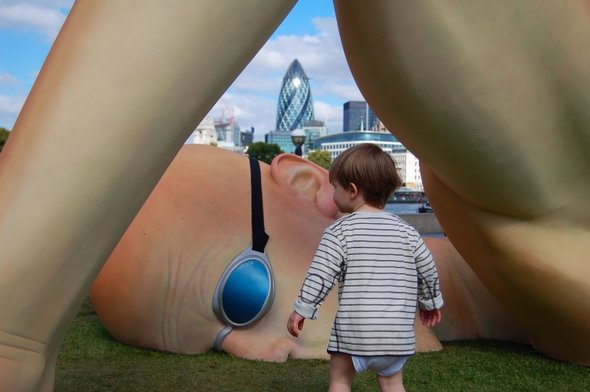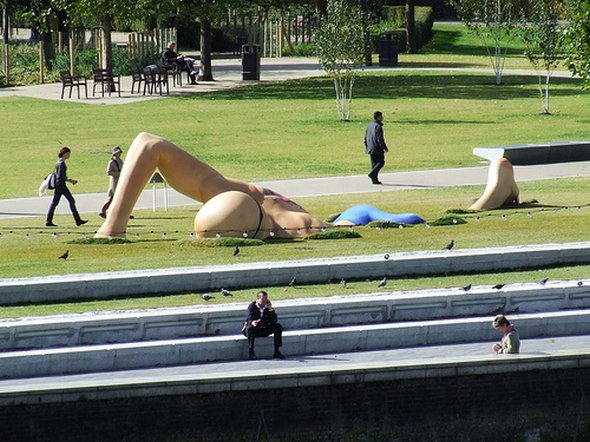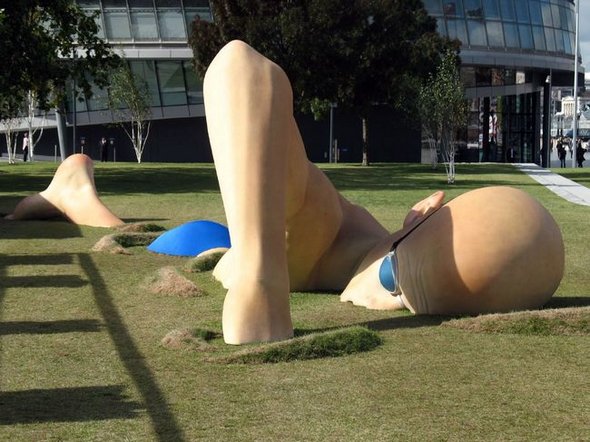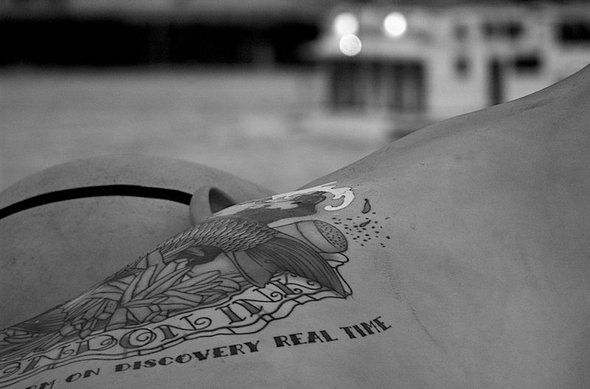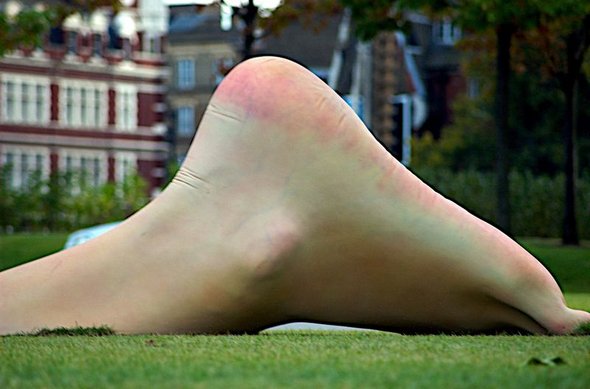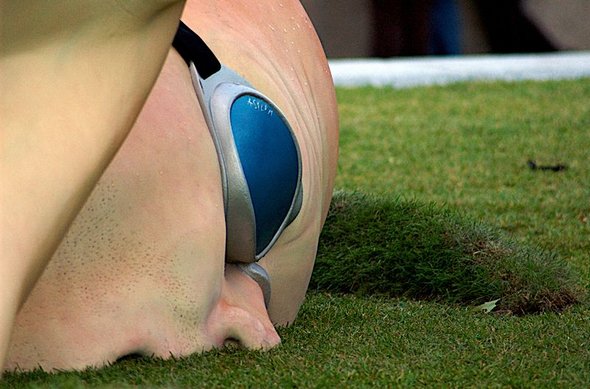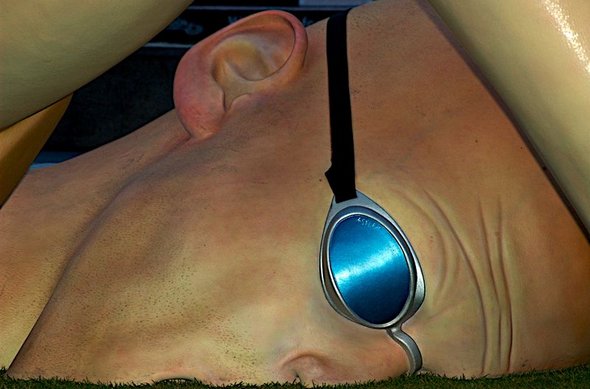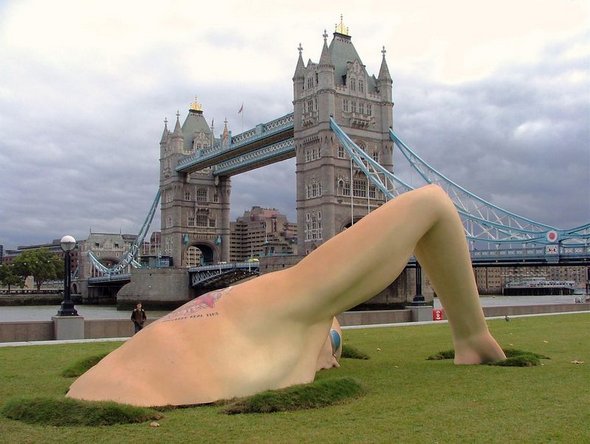 Read more
Artists have created a world of animals made only of rubbish to highlight the damage being done to the planet. Its aim is to connect with people through the innovative transformation of waste. An eclectic mix of sculptures that reflect themes of sustainability and conservation. These amazing recycled sculptures are in Zoo parks:  London Zoo Park and Colorado's Swetsville Zoo.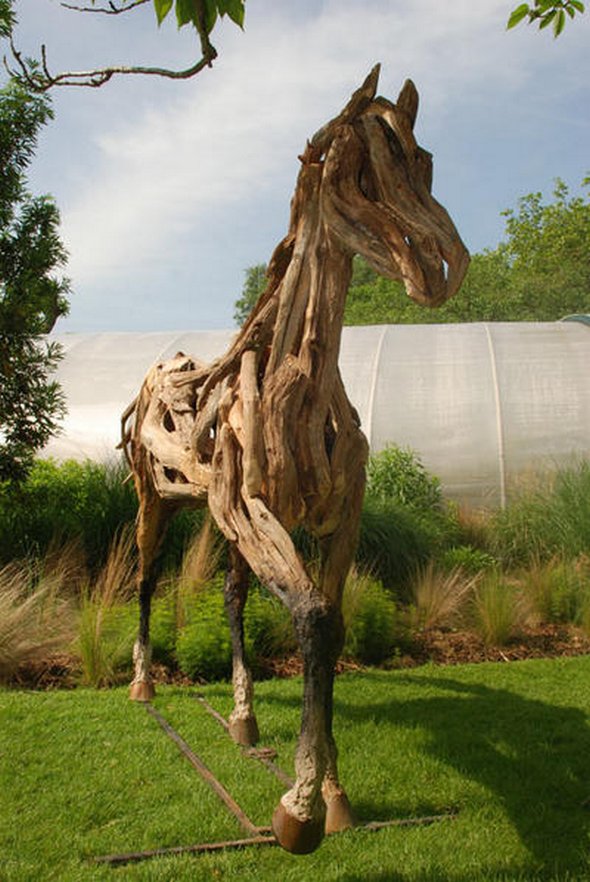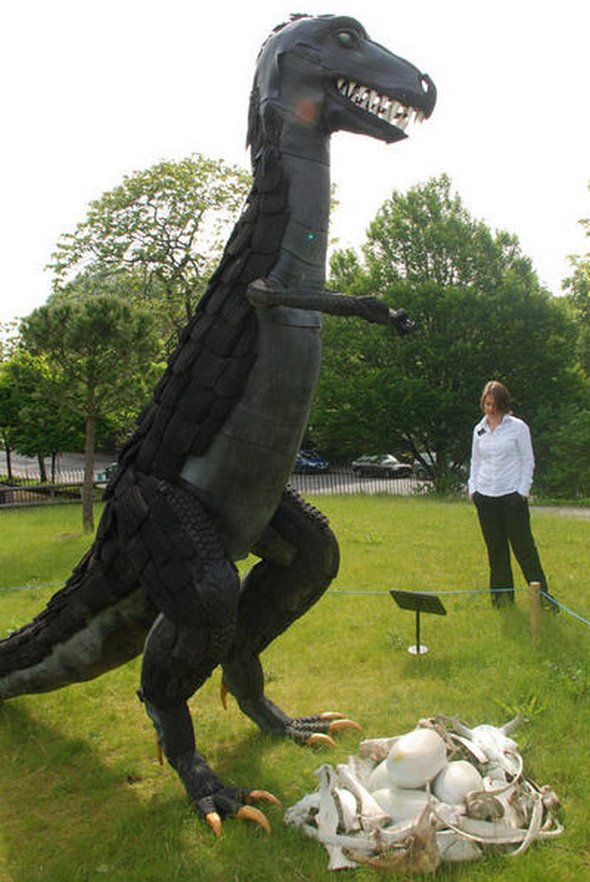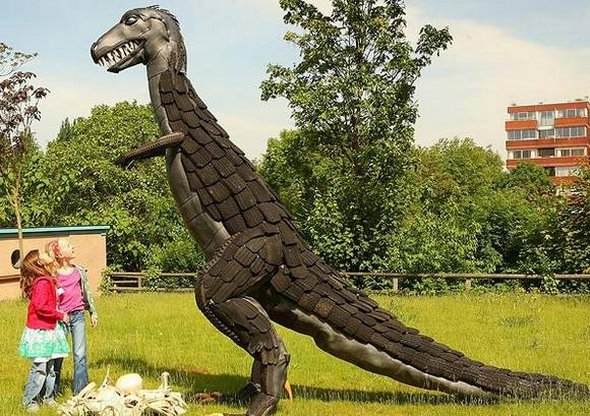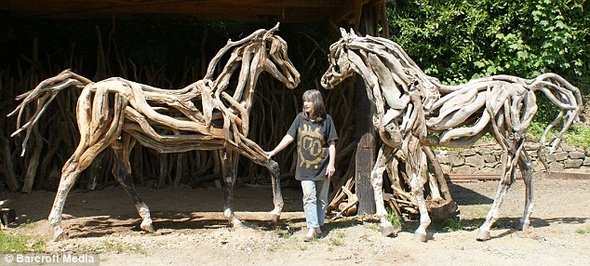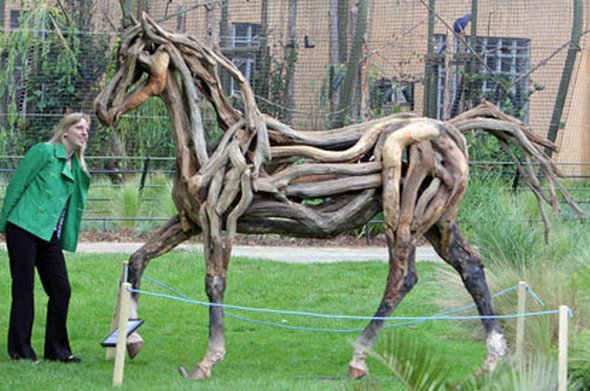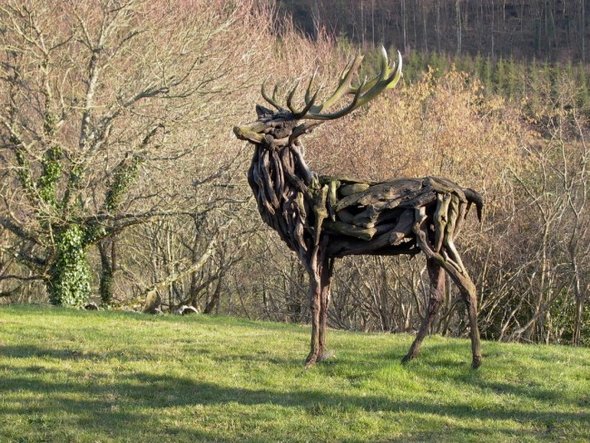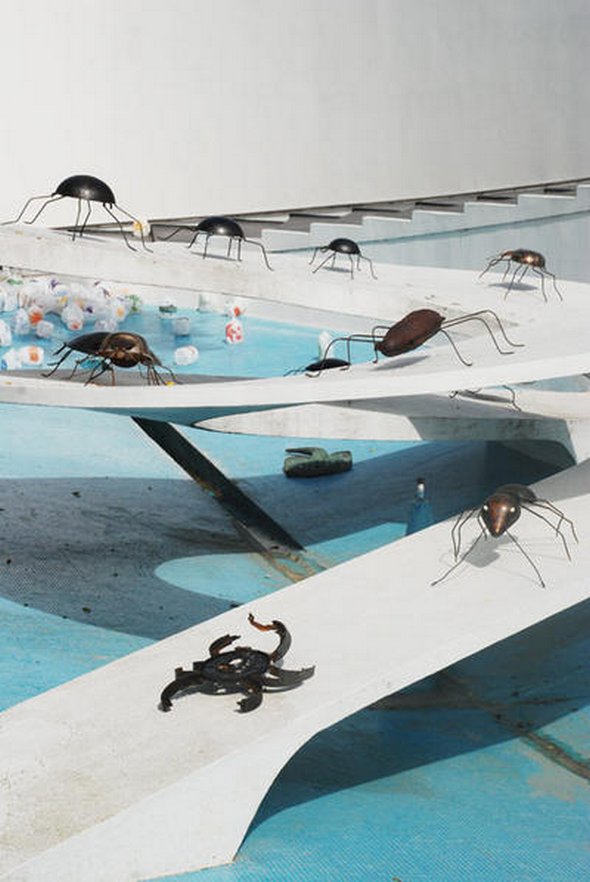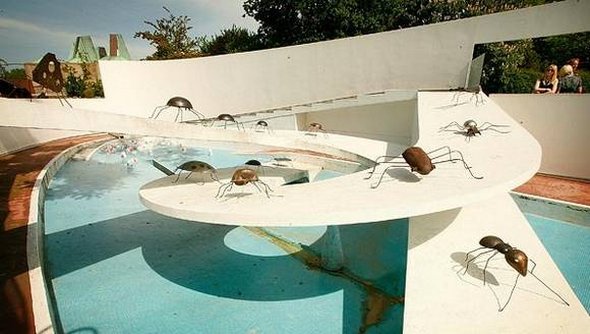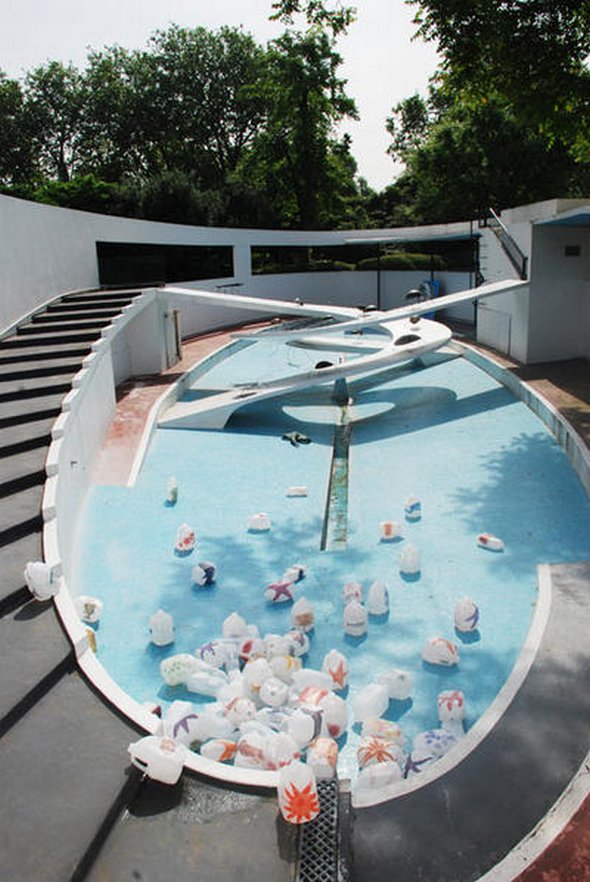 Read more
It is amazing what can be done with a little inspiration and a lot of perspiration. These photos are represent of that. The photos are sculptures that were made entirely of old newspapers and books. The work is by creative artist Nick Georgiou who is from Queens, NY. Check out his work!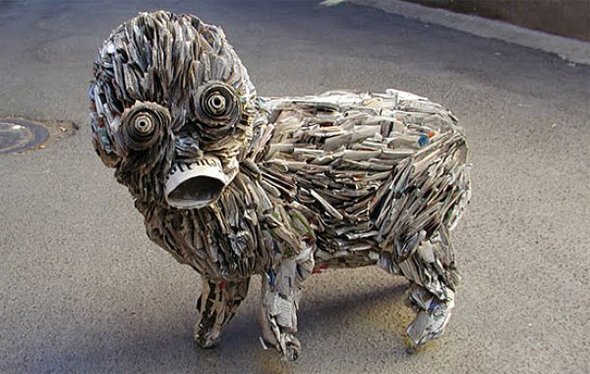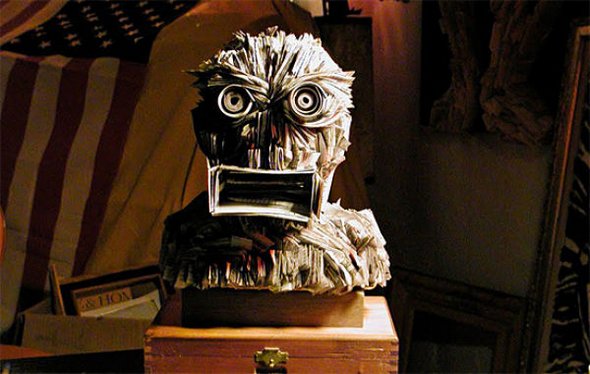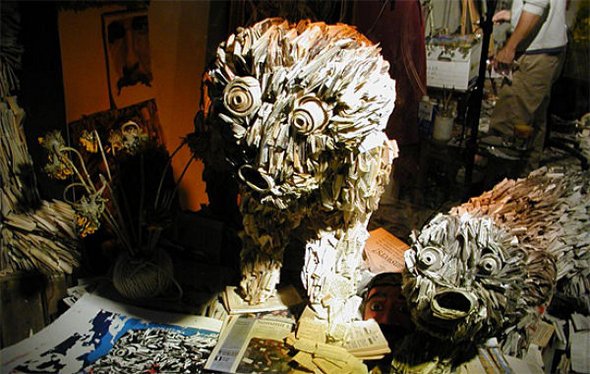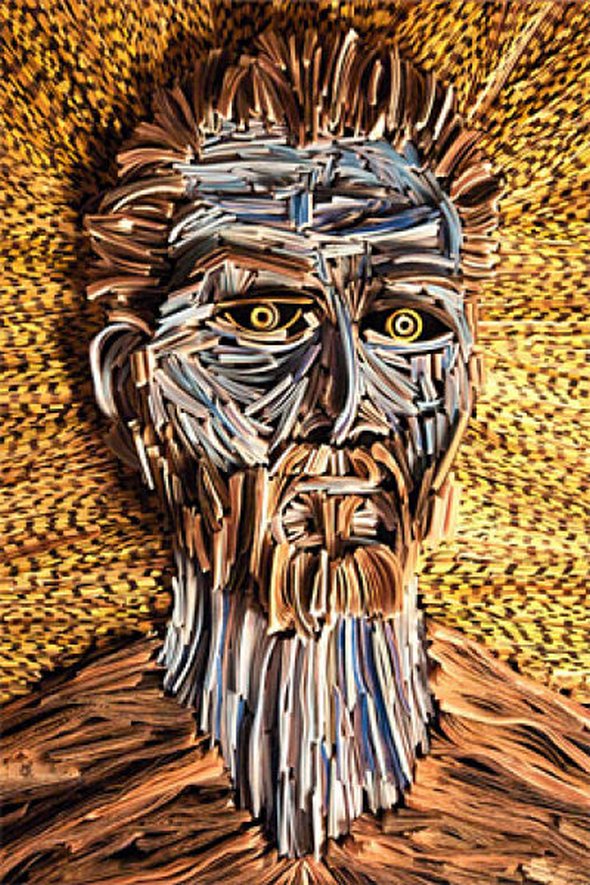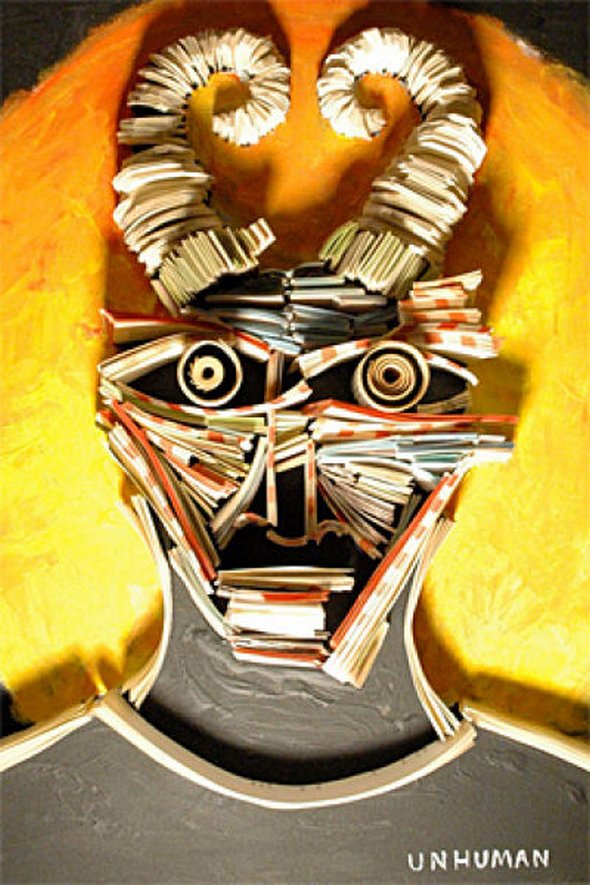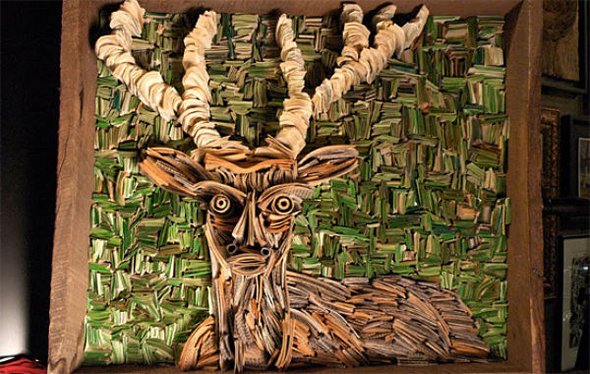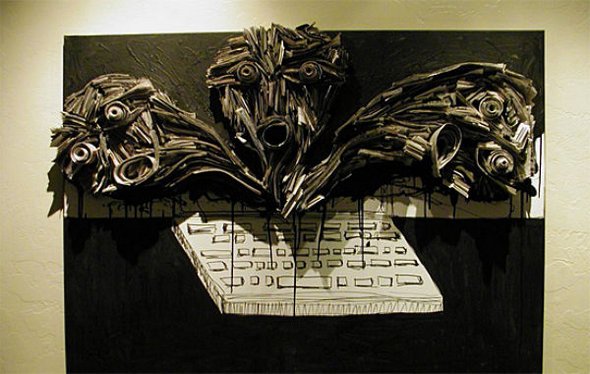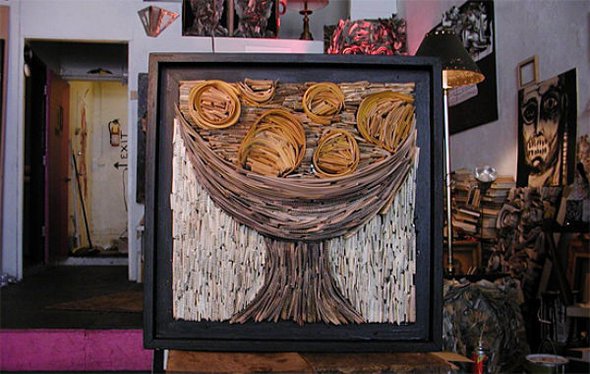 Read more
Carole Feuerman is widely acknowledged as one of the world's most prominent hyper-realist sculptors. She has enjoyed three museum retrospectives to date, and has been included in prestigious exhibitions at, among other venues, the Metropolitan Museum of Art in New York, the State Hermitage Museum in St. Petersburg, Russia, and the Palazzo Strozzi in Florence, Italy.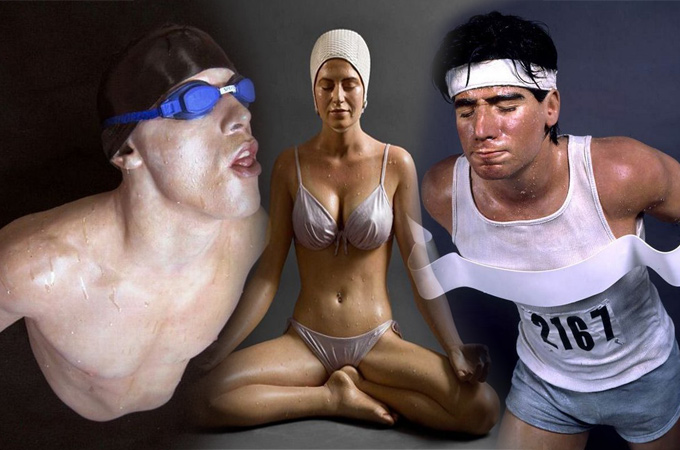 More info about Carole Feuerman:
Among the notable honors Feuerman has received are the Amelia Peabody Sculpture Award, the Betty Parsons Award in sculpture, the Lorenzo de Medici Prize at the 2001 Biennale di Firenze, and First Prize at the 2008 Beijing Biennale. Her work is in the collections of His Majesty the Emperor of Japan, former President Bill Clinton and Secretary of State Hillary Clinton, former Secretary of State Henry Kissinger, former Soviet Premier Mikhail Gorbachev, the Absolut Art Collection, and Forbes Magazine, among others. Public collections include The Fort Lauderdale Museum of Art, The Bass Museum in Miami Beach, The Tampa Museum, The Boca Raton Museum, The Lowe Art Museum at the University of Miami, The Miami Children's Museum, Queensborough Community College Art Museum, Brandeis University, and Grounds for Sculpture.
See 26 amazing works from the art collection of this prominent hyper realist sculptor. They are all quite astonishing. Really high quality sculpture artwork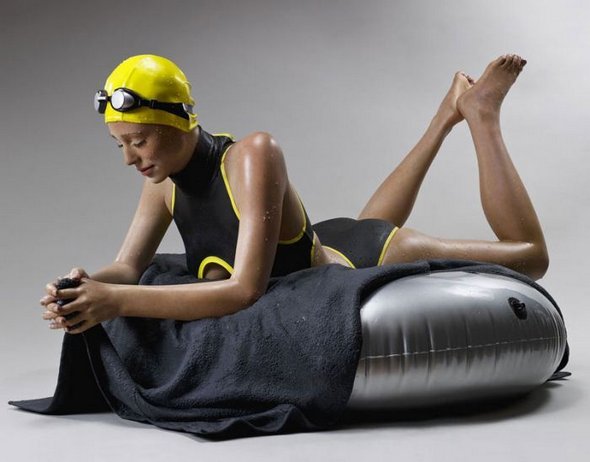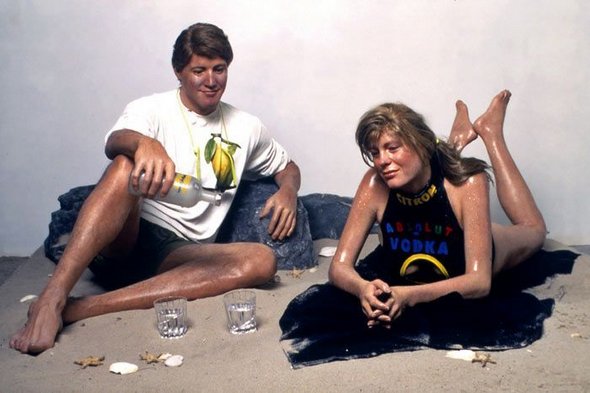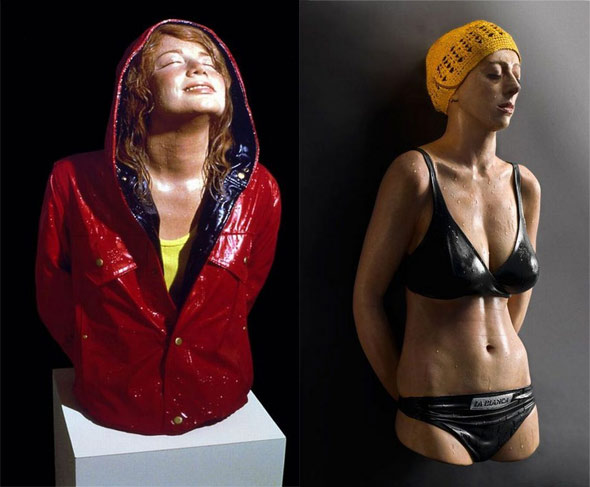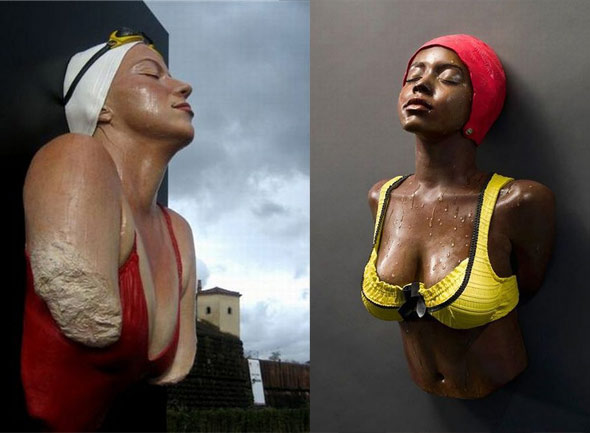 Hand Painting animal figures is an amazing example of artwork created two of the most ancient means of creating art, human body and paint. Although, after looking at the image below, you will have to admit  that we have come a long way from painting cave walls with primitive drawings of prehistoric beasts and painting our bodies with symbols to drive away the evil spirits.  On the other hand, you kind of get a feeling that the artist found his inspiration exactly in those forms of art.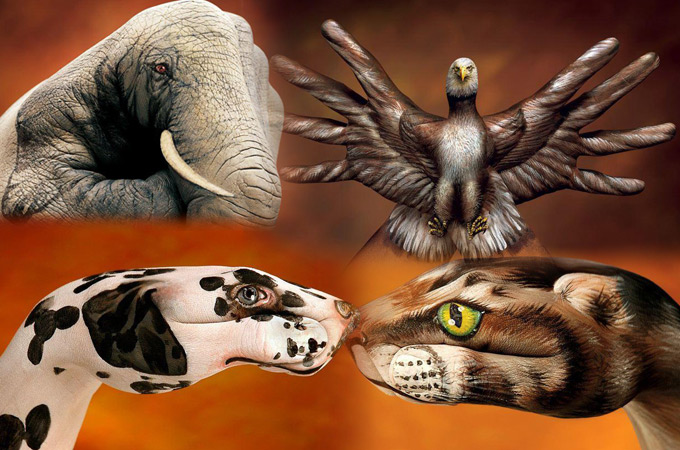 Impossible vividness of colors and shapes can be achieved through the technique of creating these hand paints of animals or should I say sculptures. These 21 images illustrate this claim in the best and most fascinating way possible. Enjoy the photo gallery that lays ahead, these are some really cool and creative works. All animals, eagle, dog , fish, elephant and other African beasts  look so lively as if  they are going jump or fly out of these images at you.
Sources: 1 2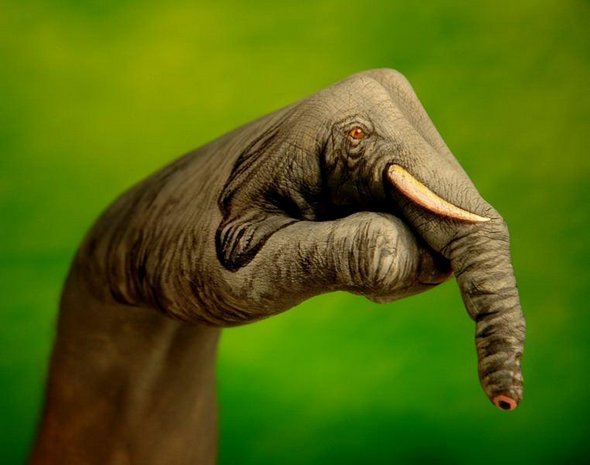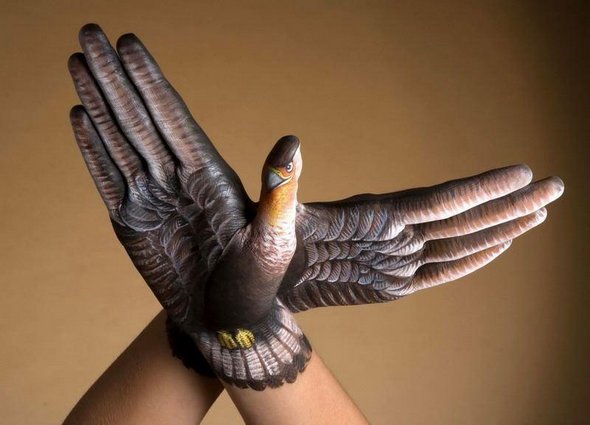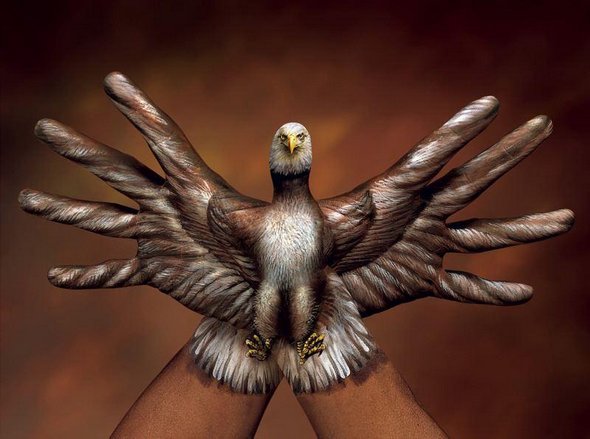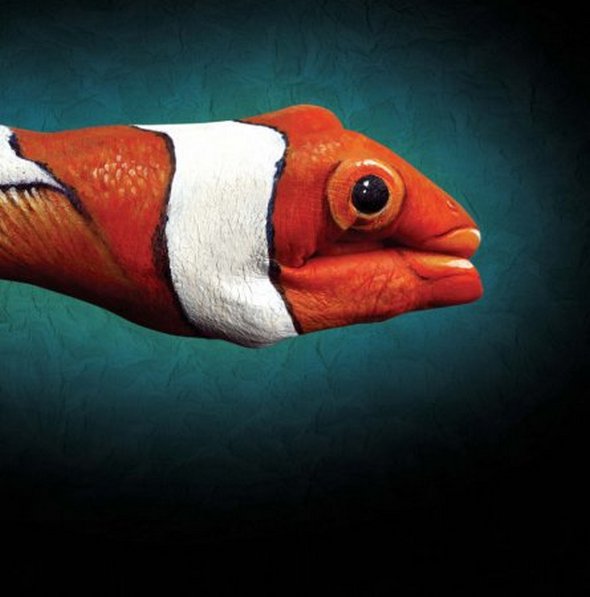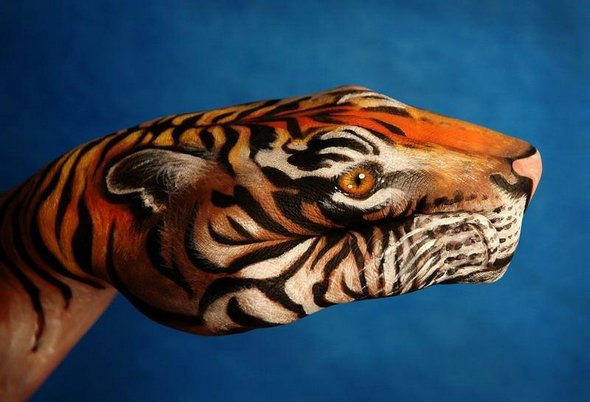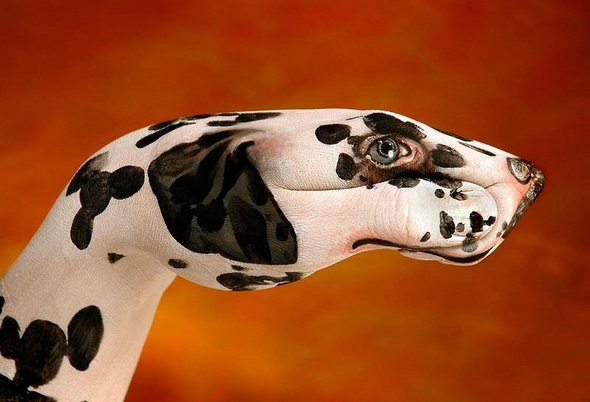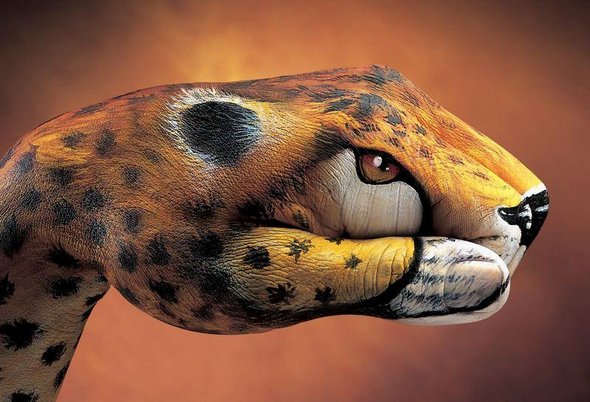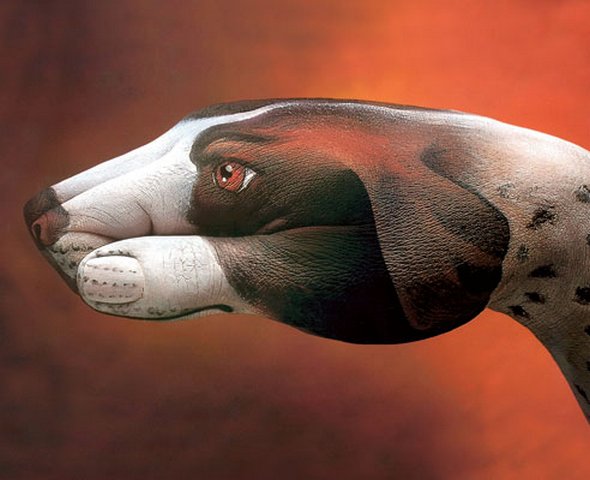 Read more
You MUST see these cool photo galleries!