We've all thought about it at least once – what could be an alternative version of some cartoon story, or what will happen if…That kind of thoughts often include female cartoon characters who we adore the most. In all honesty, many of them are hotter than the real thing, and odds on they'd be up for it. We'd be naive if we didn't suspect some sordid stuff was going on behind the scenes, so did the cartoonists from Zenescope. So they created some female cartoon characters who had a new, completely different, appearance from their looks in the original fairytales. What do you think a real life Cinderella, Mermaid, Alice, Bella or Little Red Riding Hood would look like? I hope, something like this.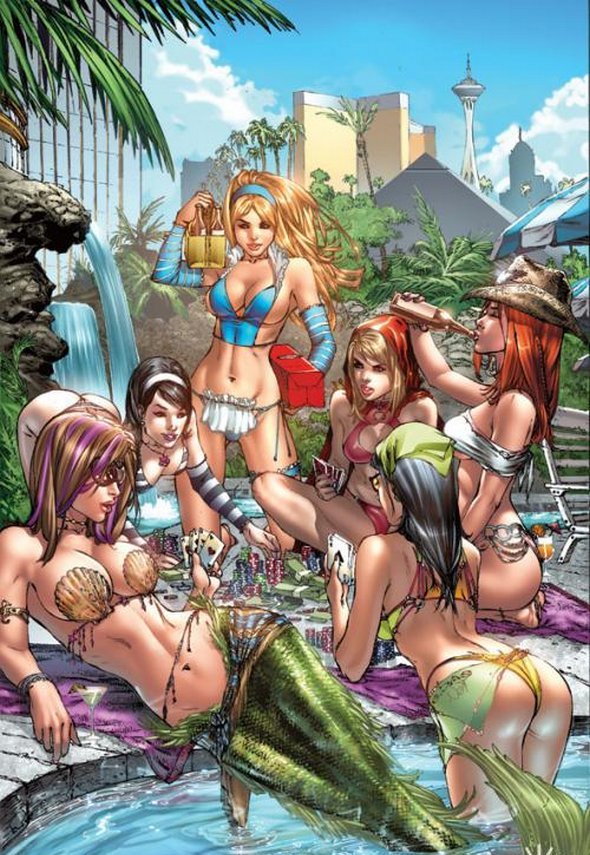 (Image made by artists Eric Basaldua & Nei Ruffino, © credits)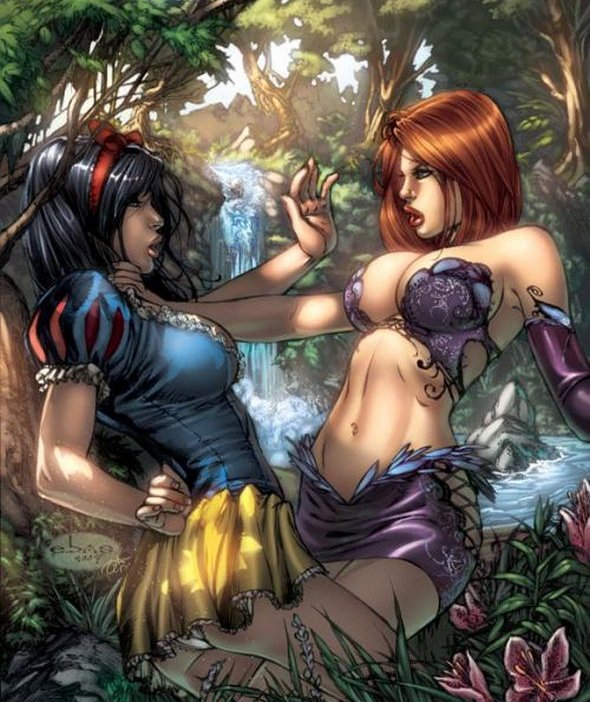 (Image made by artists Eric Basaldua & Nei Ruffino, © credits)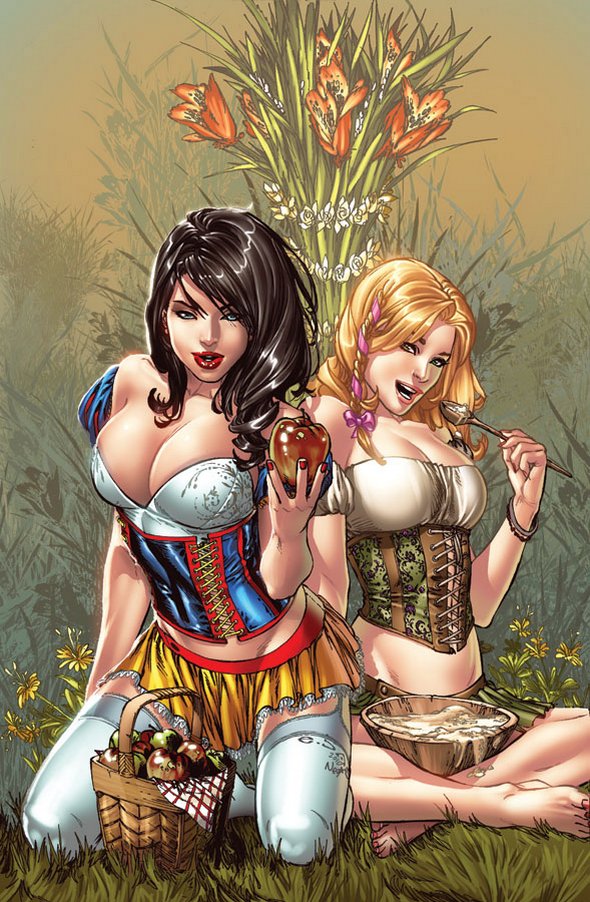 (Image made by artists Eric Basaldua & Nei Ruffino, © credits)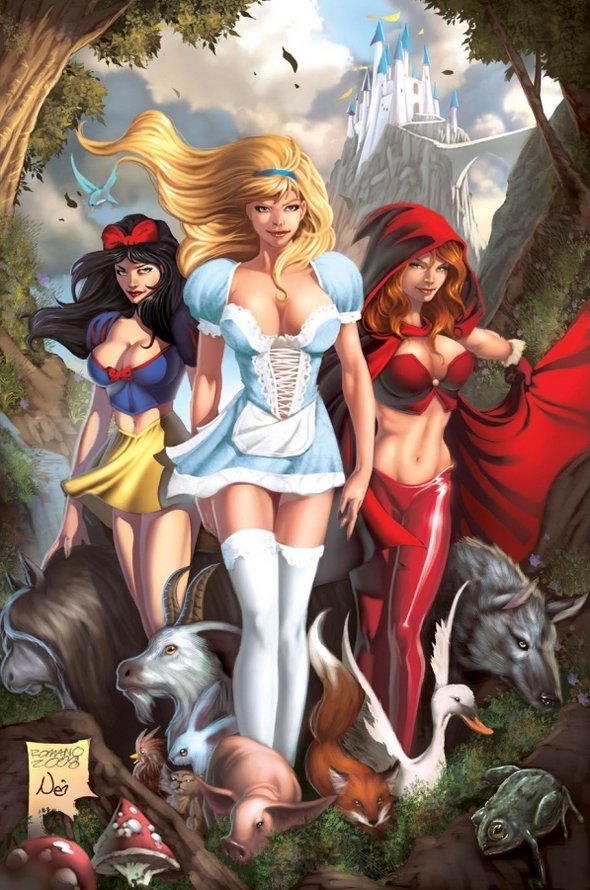 (Image made by artists *x & *y, © credits)
70-year-old Ruth Flowers is a living example that age shouldn't get in the way of things you're passionate about. Like Bette Calman, the Yoga super-granny, Ruth does extraordinary things, for her age. Known as "Mammy Rock", around the European club scene, Ruth Flowers is probably the oldest professional DJ in the world. The British granny wears bling-bling headphones, trendy clothes and sports an electrifying hear-do as she works the turntables in popular clubs, in France.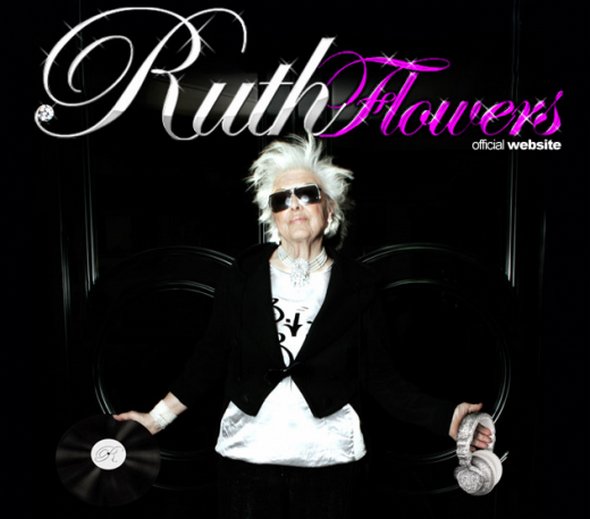 Mammy Rock's career began when she was 65. Her grandson was celebrating his birthday in a London nightclub, and asked Ruth to join him and his friends. There were a few problems with the bouncers, who didn't feel right letting a senior citizen inside such an establishment, but as soon as she stepped in, Mammy Rock was bewitched by the lively atmosphere that made her feel so much younger. Even though some have said it all seems like a joke — and yes, part of the act's appeal comes from its novelty – the proof is in the pudding. We think she's actually really good!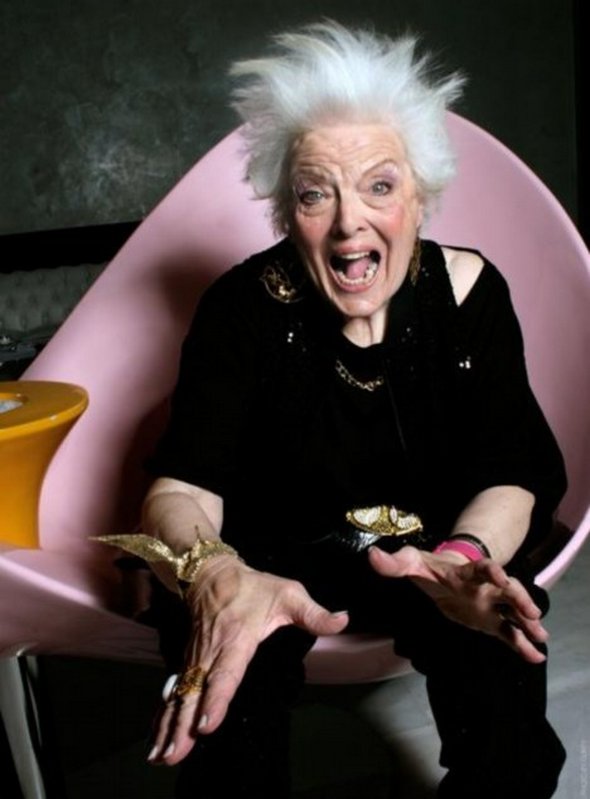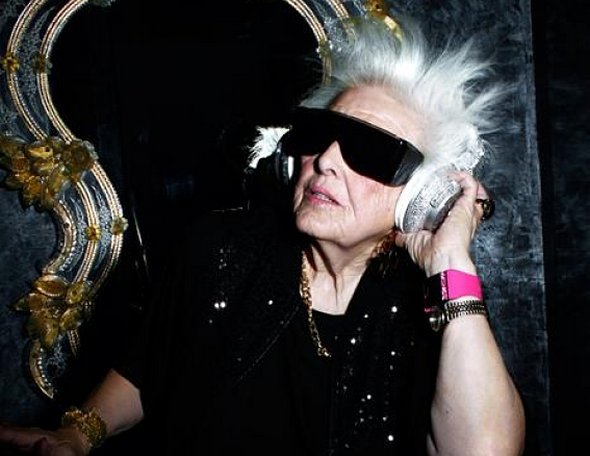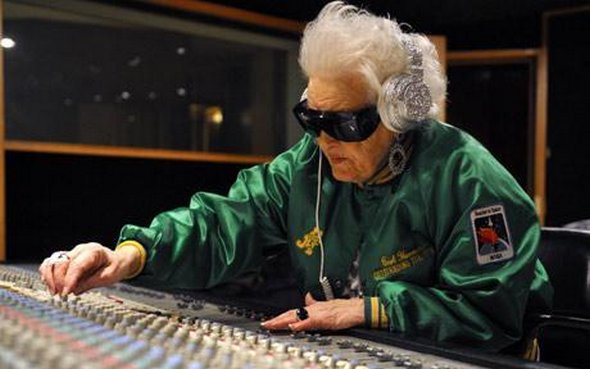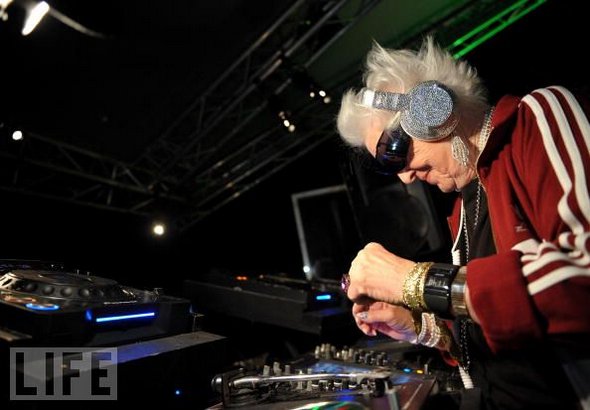 Read more
You MUST see these cool photo galleries!