UNTIL now, the word "extreme" was simply a great score in Scrabble – now it's a whole new way to play the word game that is celebrating its 60th anniversary. For as these daredevils show, Extreme Scrabble involves playing the game in the scariest places on – and above – Earth.
The name Scrabble comes from the Dutch word Schrabbelan, meaning to claw or to scrape, and over 150million sets have been produced in the game's 60-year history. An estimated 30,000 games begin every hour, and there are over 400 Scrabble clubs around the world. The game is produced in over 29 languages, the latest of which is Welsh. Below are some extreme vanues to play the Scrabble, however it's not for ordinary people.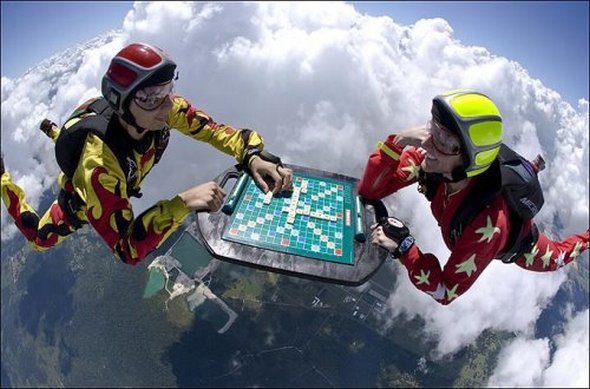 Dangerous game … two people risk life and limb to play Scrabble near alligators in Florida, USA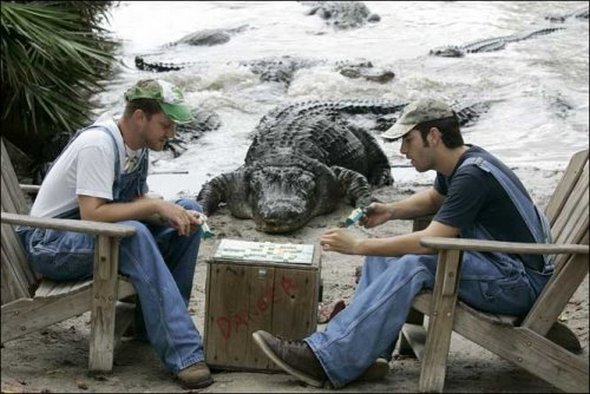 Shark-ing score … two deep sea divers play scrabble on a sunken ship off the coast of the Bahamas surrounded by Caribbean Reef Sharks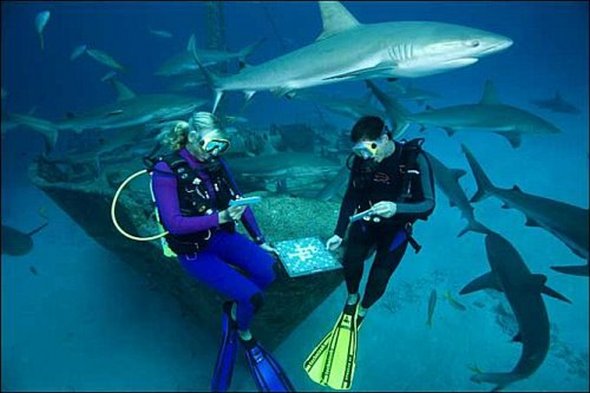 Read more
Flying may be one of the safest methods of transportation but it doesn't always look that way, especially when flying in and out of certain airports. These 10 air travel destinations challenge the skill of pilots, the structure of aircraft, and the underwear of passengers.
Tioman Island Airport, Tioman Island, Malaysia
You may not have heard of Tioman Island (known locally as Gunung Daik Bercabang Tiga) but likely you've seen it on TV or at a movie theater: "Bali Hai" in the 1956 film South Pacific was actually Tioman Island. This beautiful tropic isle lies off the east coast of peninsular Malaysia, due east of Kuala Lumpur and roughly north-northeast of Singapore.
Berjaya Air operates 2- and 4-engine turboprop planes capable – barely – of negotiating the single 3,254ft (992m) runway at Tioman Island Airport. Pilots must first set their planes on a heading directly into a mountain range, with the pilot then performing a 90 degree turn to line up the runway. Late touchdowns are ill-advised as overshooting the runway means plunging off a sheer cliff.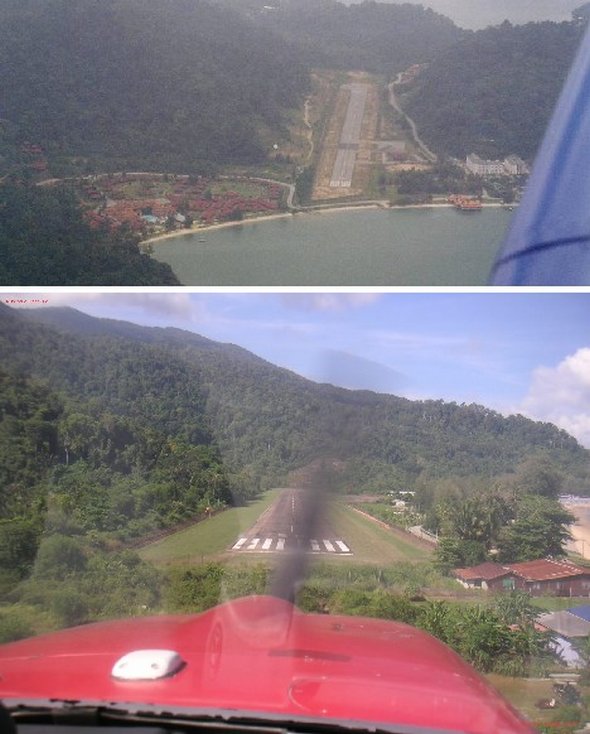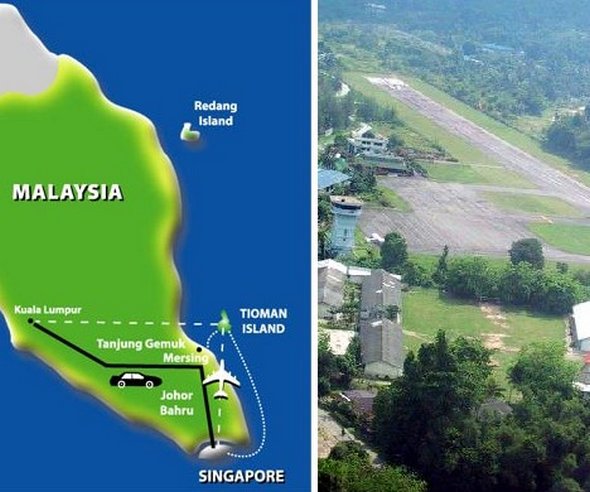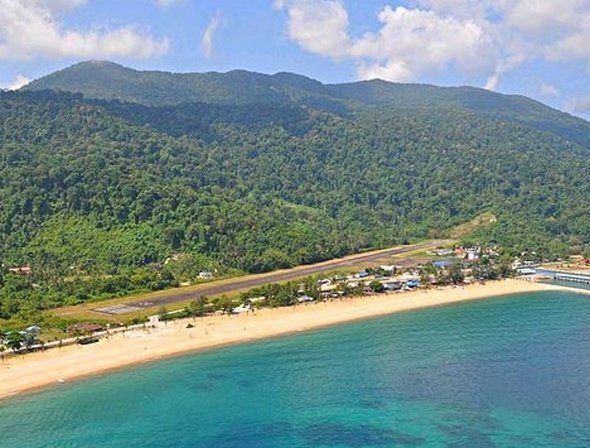 Princess Juliana International Airport, St. Maarten
Originally constructed as a military airport during World War II, Princess Juliana International Airport today serves as the main hub for the smaller island destinations of the Caribbean. Takeoffs from the airport require quick reflexes as a sharp turn must be made immediately after becoming airborne, so as not to slam into the mountains.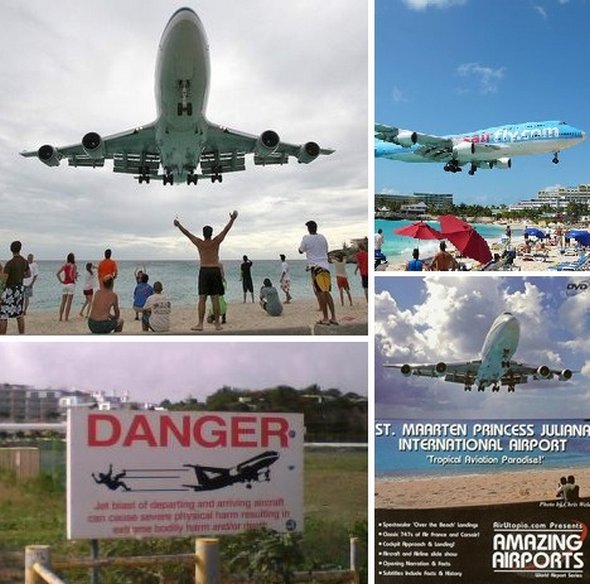 Read more
You MUST see these cool photo galleries!