The photos we have here are for everyone. These will struck a chord not only with photography enthusiasts but with practically everyone who cannot help but gush over all creatures furry, especially cat and dogs. Now these two are considered proverbial enemies. Place them in an enclosed area and you will only be asking for trouble. Soon, you will hear shrieks and growling to make your blood boil. But that's not always the case, as demonstrated by (most of) these photos. Perhaps you're one of the pet-owners out there who has canine and feline friends who get along. Consider yourself lucky. And while you're at it, take out your camera and chronicle the most adorable relationship that you will ever witness.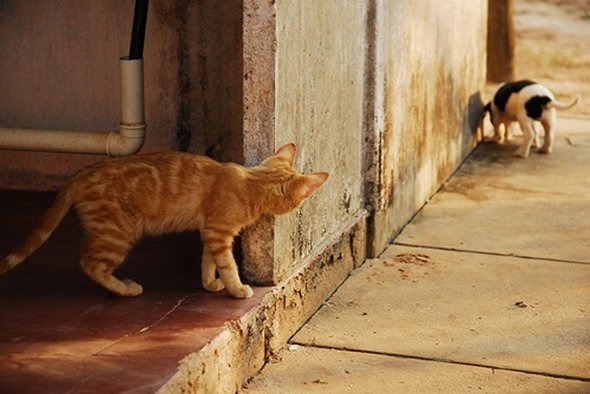 Here are some tips to help you along: Get close. If they are your pets, they probably are already familiar with your camera. So get close and capture their paws or noses together. Of course, if they are taking a photo of a dog and cat that you have never met before, getting close is out of the question. Either of them will get protective of each other and attack you. Use a good lens if you want to capture the tender moment. Another tip to remember is to consider their point of view. Don't limit yourself from taking a photo in an upright or even sitting position. Crouch or better yet, place the camera on the ground to take a great photo. Other things to consider are capturing movement and letting the personality of your furry friends shine through the photos.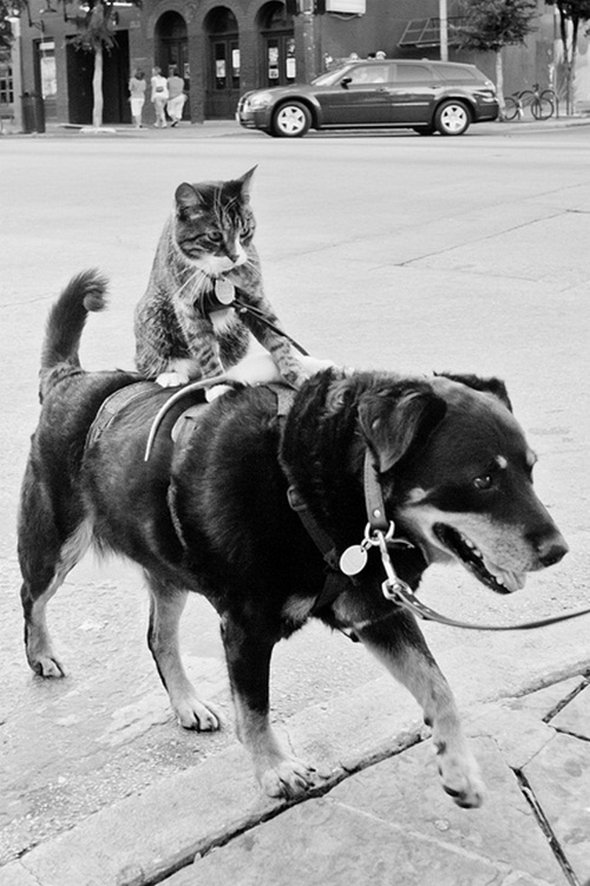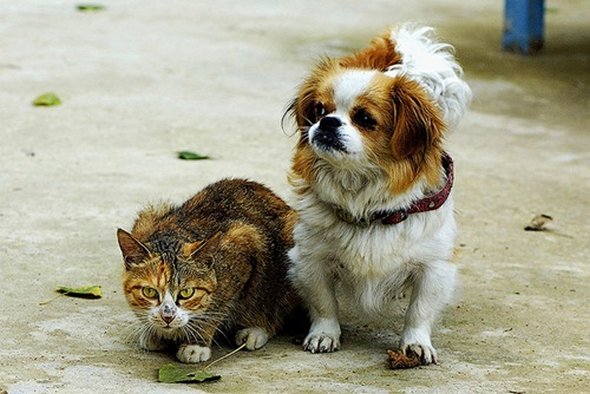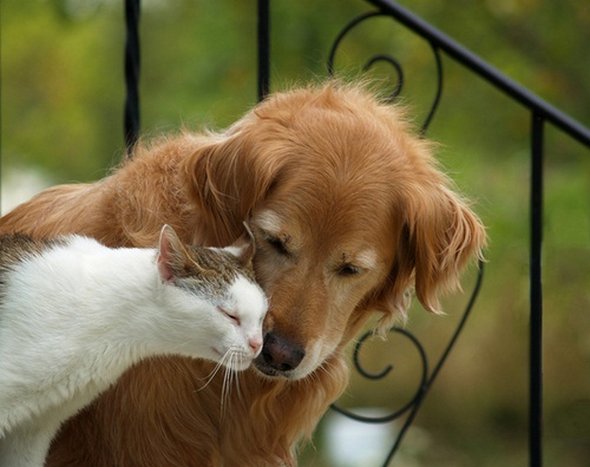 Read more
Shrek, the cartoon character has had his 'happily ever after', but would these people having their Shrek themed wedding have similar future of their relationship? Are these two trolls in love the same way the original Shrek and princess Fiona? We cannot know that for sure, but for now, the least we can do is enjoy their wedding and admire their creativity and a bit of wackiness that made them have such a wedding. I just hope that these masks do come off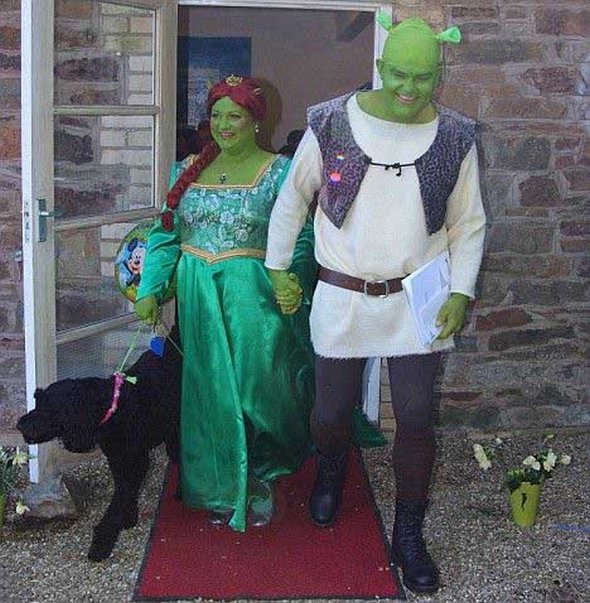 Keith Green and Christine England spent three hours in make-up to walk down the aisle looking like the cartoon characters from the hit animated films. Mr Green, 44, and his 40-year-old bride were covered in green paint and full costume and wigs and married in front of 100 guests also dressed as characters from the film, including the Donkey and the Gingerbread Man.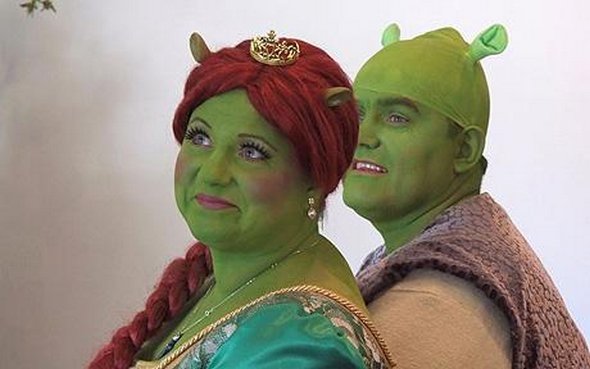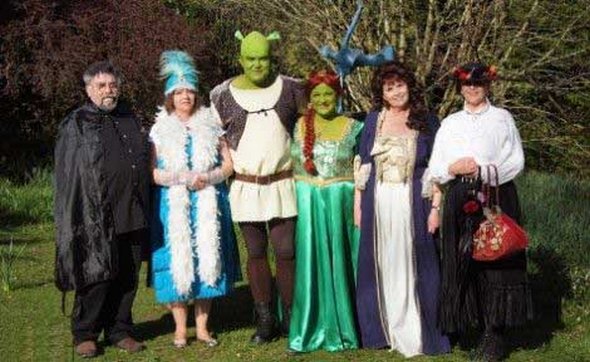 The new Mrs Green, a hospice nurse, of Barnstaple, Devon, said: "Every girl wants a fairytale wedding and I got one – with a bit of a twist. It was a real laugh." "The idea just came to me. I knew what we would go as them because Keith looks just like Shrek. It was funny because when we said our vows Keith had these green ears sprouting from the top of his head. "I tried to convince my teenage son to dress up as the Donkey but he wasn't having any of it."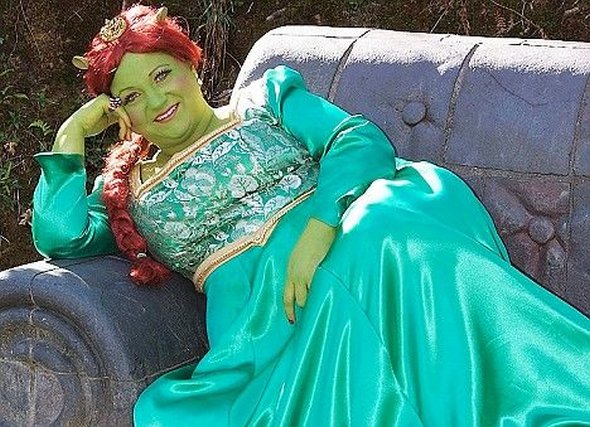 Mr Green, a builder, said: "It was a very strange experience to say the least, but a thoroughly enjoyable one. We love the films and my wife tells me I have resemblance to Shrek."
The couple hired a make-up artist to make them look like the characters – voiced by Mike Myers and Cameron Diaz – in the hit films.  The bride's mother Annette England, 66, said: "It's not necessarily how you imagine seeing your daughter get married but it was great fun."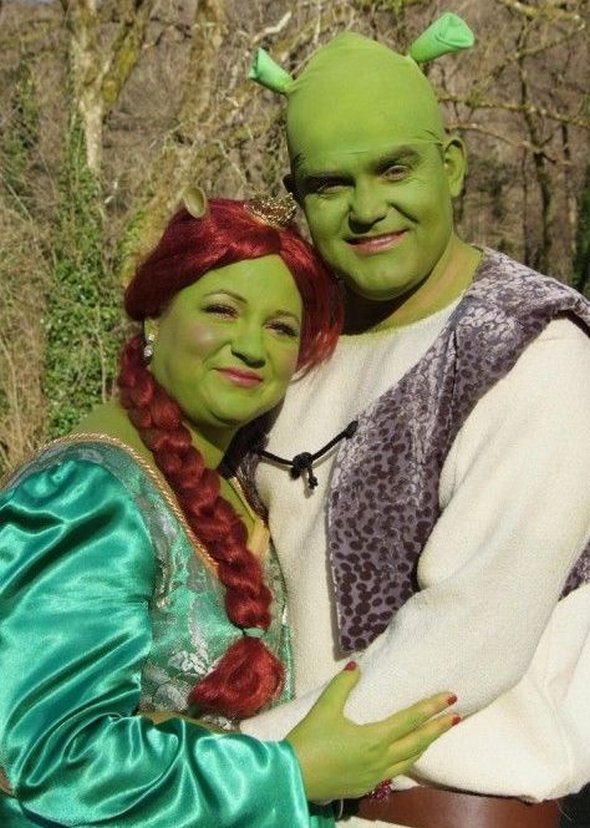 Read more
You MUST see these cool photo galleries!