Earlier this year Wadhwa Developers commissioned James Law Cybertecture to create an office unlike any other in Mumbai, India. Cybertecture Egg, an egg-shaped office building brings together iconic architecture, environmental design, intelligent systems, and new engineering to create a fascinating structure in the city.
The concept of this unique design was inspired by planets and sustainable ecosystems. Elements of the design and intelligence systems will work together to give this office building's occupants a great place to work.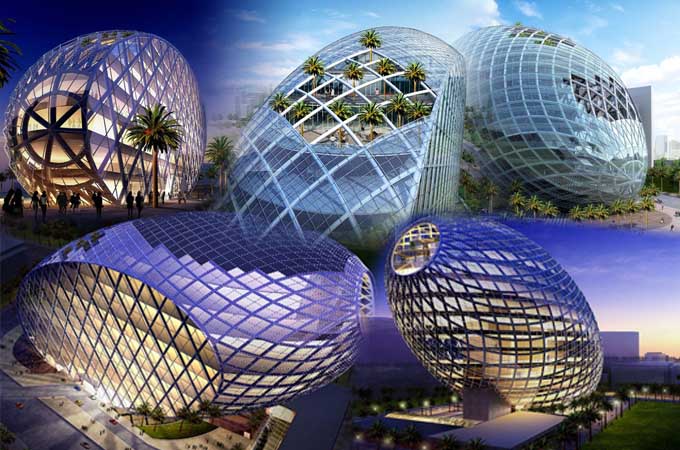 Throughout the building, a series of innovative systems will be implemented. One such system, "Cybertecture Health", is designed to monitor office worker's health. Data collected may be retrieved or sent to a doctor if necessary.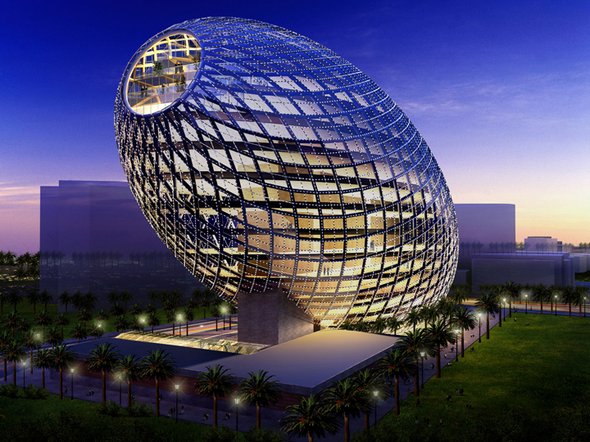 Artists have created a world of animals made only of rubbish to highlight the damage being done to the planet. Its aim is to connect with people through the innovative transformation of waste. An eclectic mix of sculptures that reflect themes of sustainability and conservation. These amazing recycled sculptures are in Zoo parks:  London Zoo Park and Colorado's Swetsville Zoo.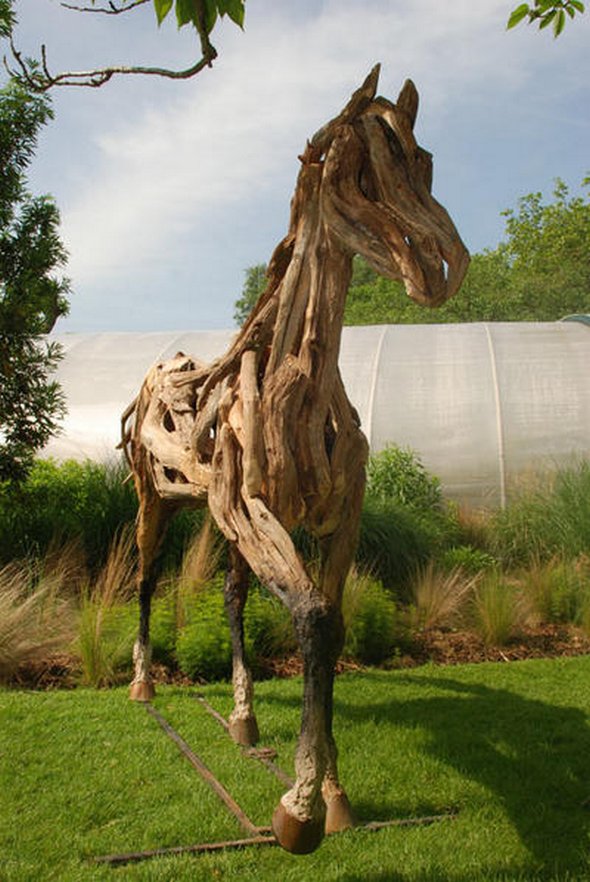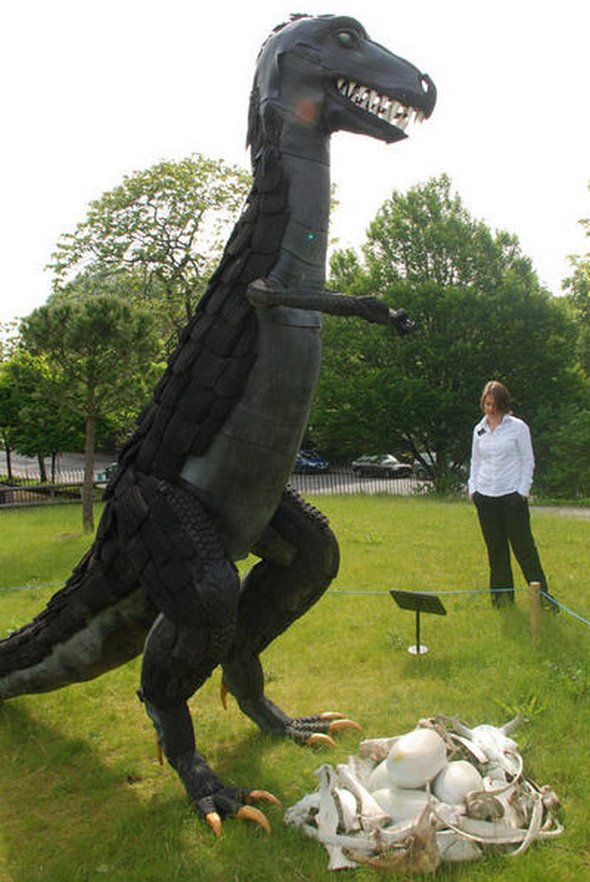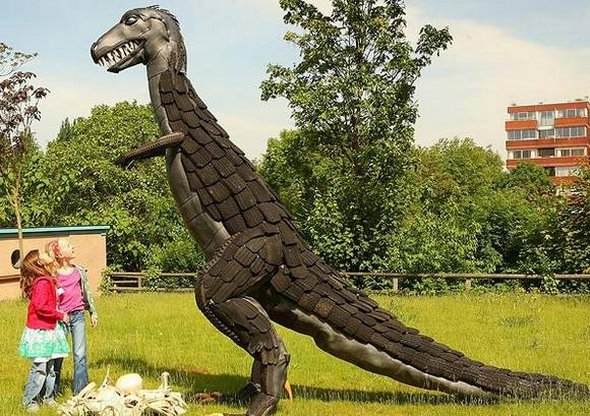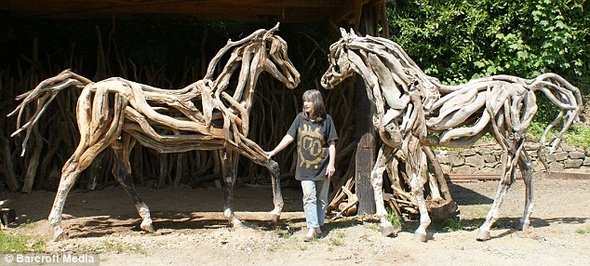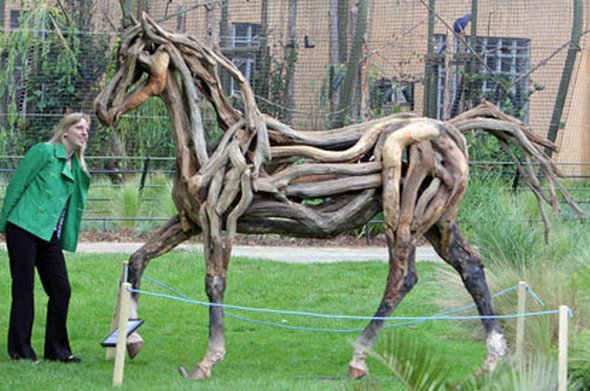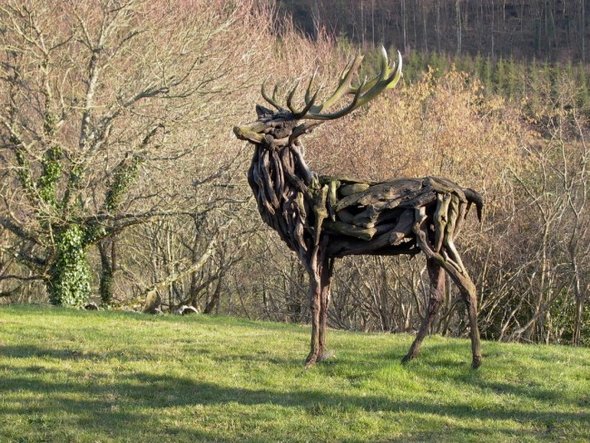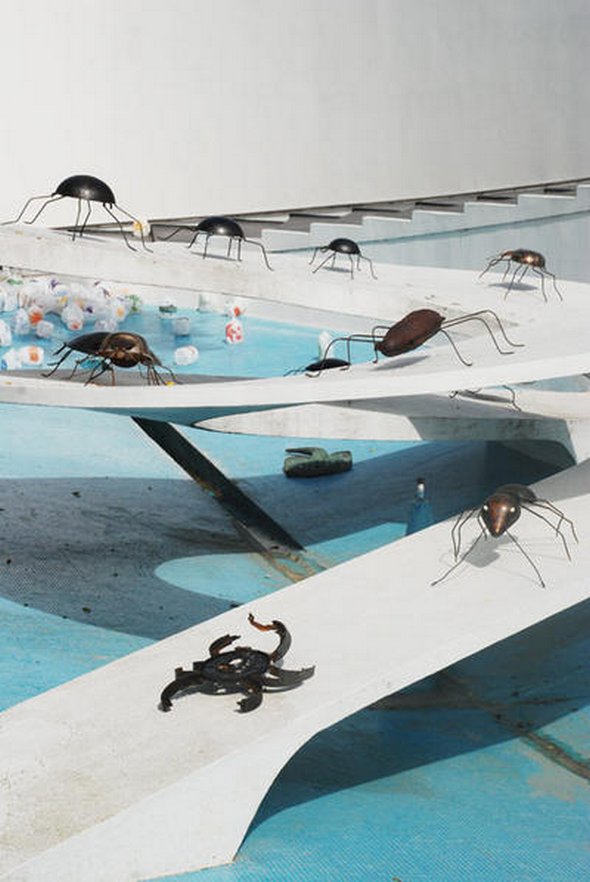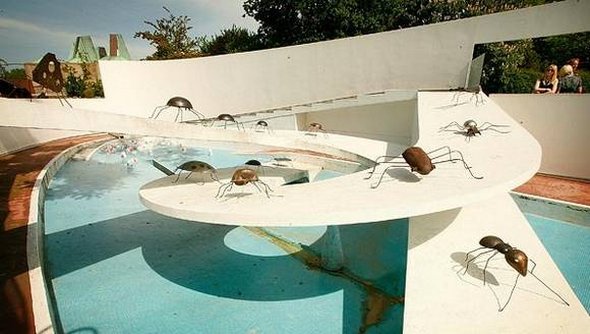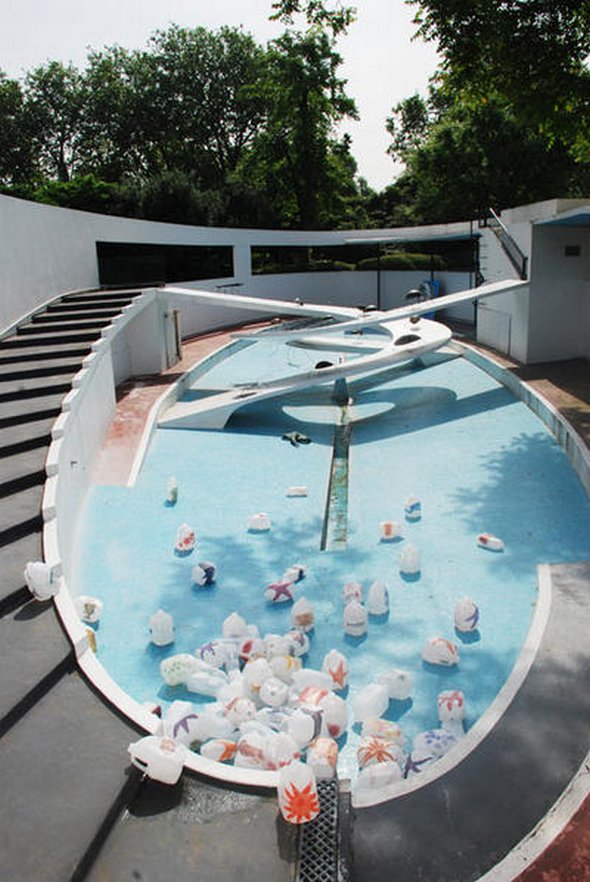 Read more
Buddhist temple has been built by monks in northeast Thailand who used over a million recycled beer bottles to make the walls and roof.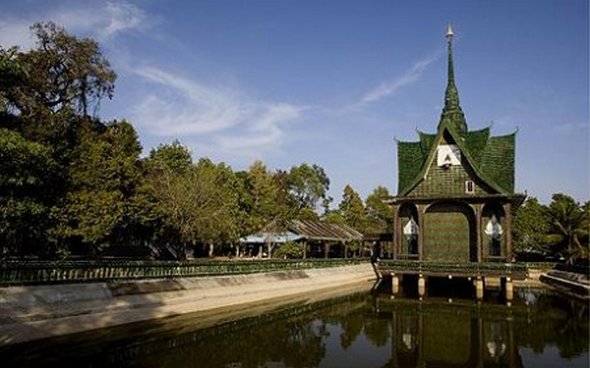 Wat Pa Maha Chedi Kaew, also known as Wat Lan Kuad or 'the Temple of a Million Bottles', is about 400 miles northeast of Bangkok in the city of Khun Han close to the Cambodian border. Using Heineken bottles (green) and Chang Beer bottles (brown) the monks were able to clean up the local pollution and create a useful structure that will be a visual reminder to the scope of pollution and the potential we can make with limber minds.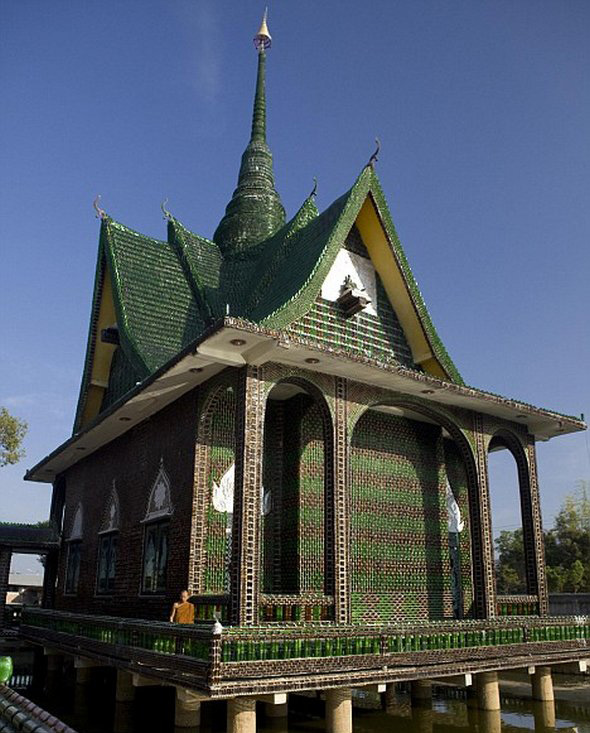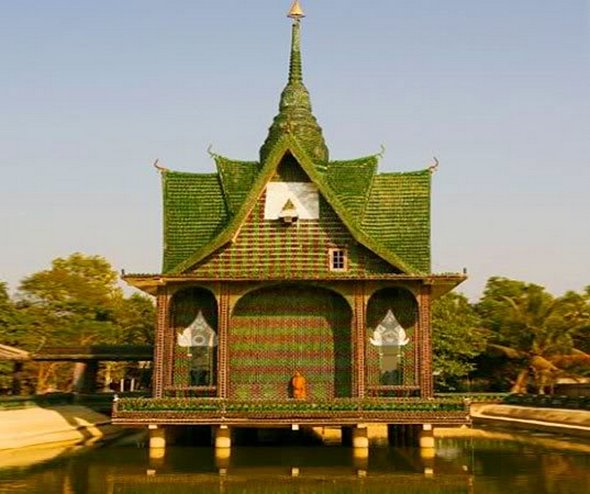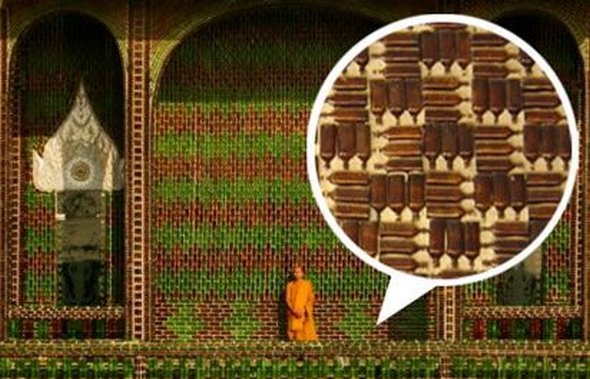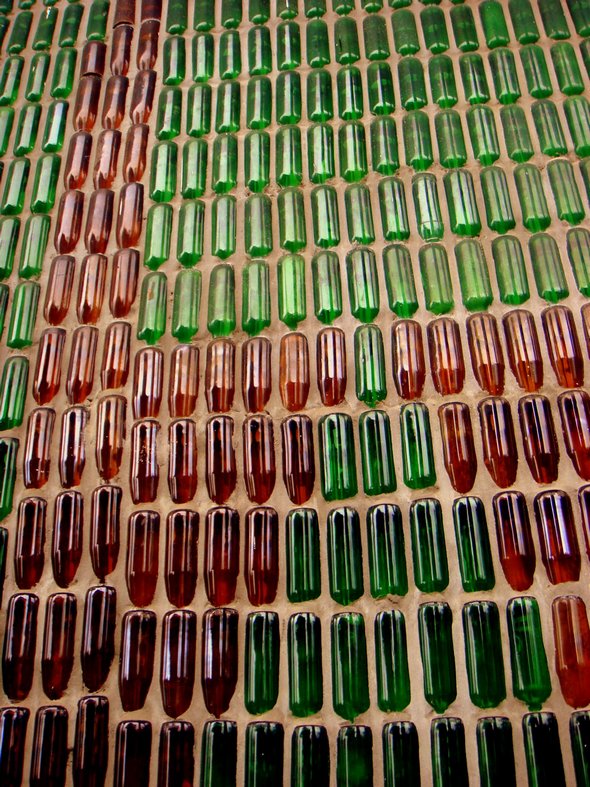 The water tower and tourist bathrooms are even made from beer bottle litter. The monks were able to have the local people bring them the building materials which beautifully reflect the Thai sun.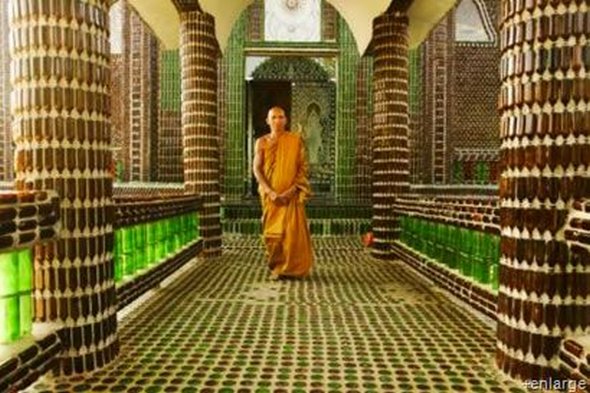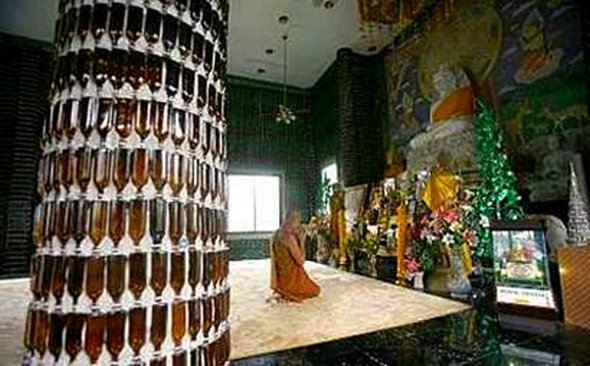 Read more
You MUST see these cool photo galleries!