Anti-smoking ads have gotten increasingly graphic, even gruesome in the past few years. If you have tried to quit smoking and failed before, take comfort in the fact that most smokers fail several times before quitting successfully. The images below will ease your way and help insure that this is the last time you ever need to go through the quitting process. Some images are extremely creative and inspiring for designer. Please feel free to tell us your favorite anti-smoking ads we have missed.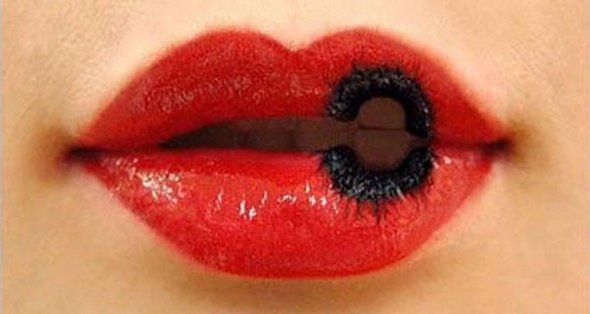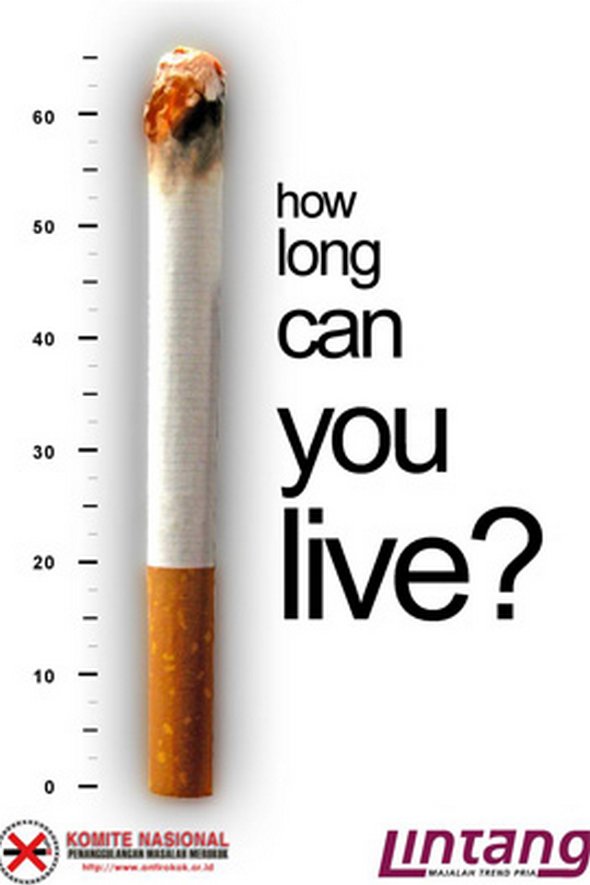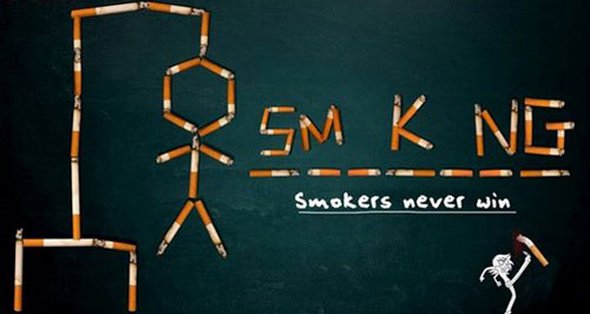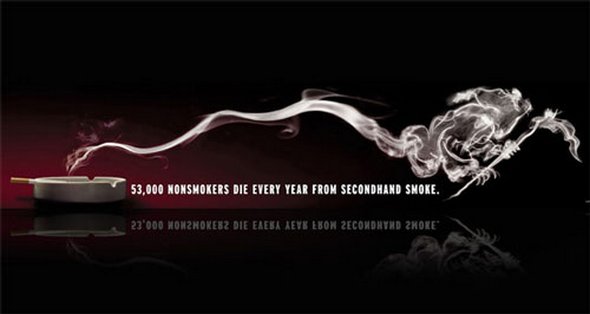 Read more
Tattoos have become less of a taboo and far more mainstream in the past decade. Two reality shows are focused on tattoo artists, many magazines are published specifically about the craft and tons of products have hit the market that either sport tattoos or are tattoo-inspired, be them dishes, furniture or clothes.
Belgian artist Wim Delvoye launched an Art Farm Pigs Growth Fund whereby people can invest in his swine farm outside Beijing in China. This farm, established in 2005, has nine boars and sows which are tattooed with a variety of designs created by Delvoye and three other tattooists in residence. "The pigs art fund will be an official Chinese company which I hope to launch in the next few weeks", he says. "The new bonds and pig farm shares scheme make the mechanisms of the art market so transparent", he added.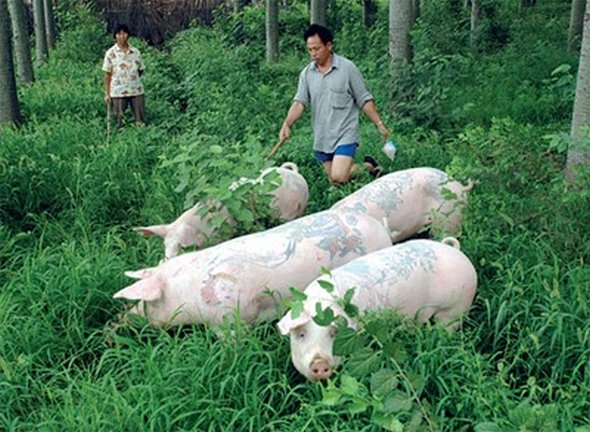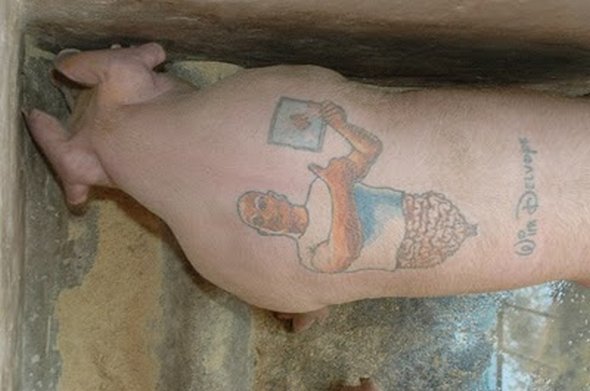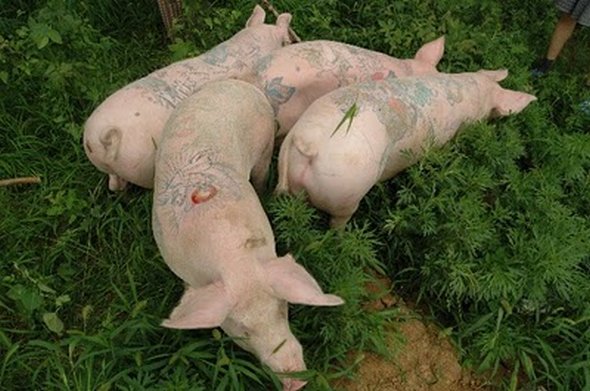 Read more
Various Chinese automakers did one amazing marketing trick. As they wanted to improve their automobile industry many Chinese automakers introducing techniques developed in brands from America, Europe and other parts of Asia. But Chinese products aren't just copies, they are almost the same cars! They are simply complete knock-down kits reassembled in China and they just change a few cosmetic things! Incredible! Try to find the differences between car model photos!
Dadi Shuttle as Toyota Prado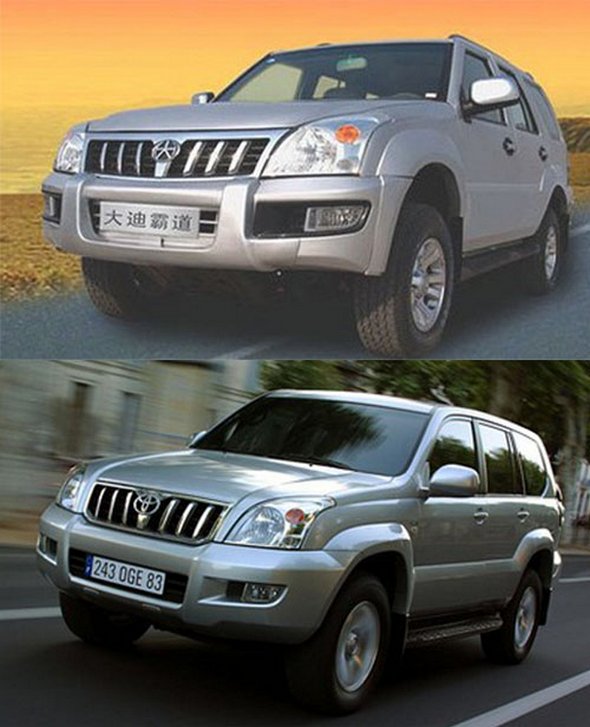 Chery QQ as Daewoo Matiz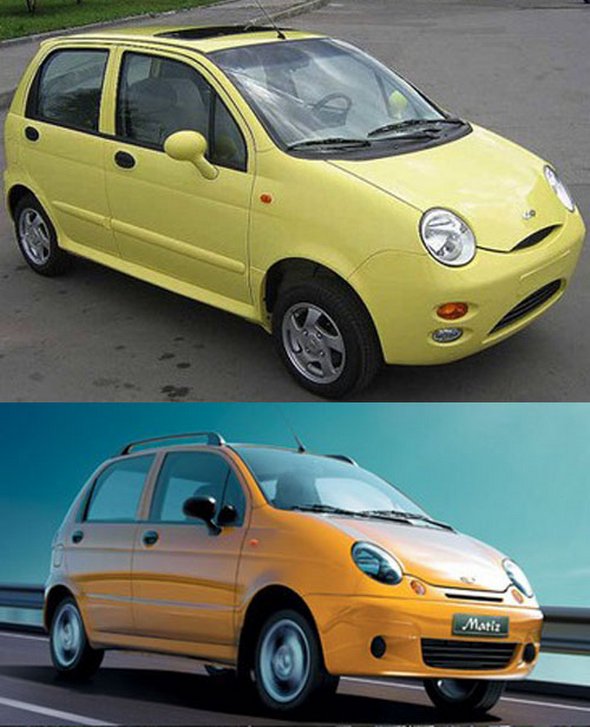 Landwind as Opel (Vauxhall) Frontera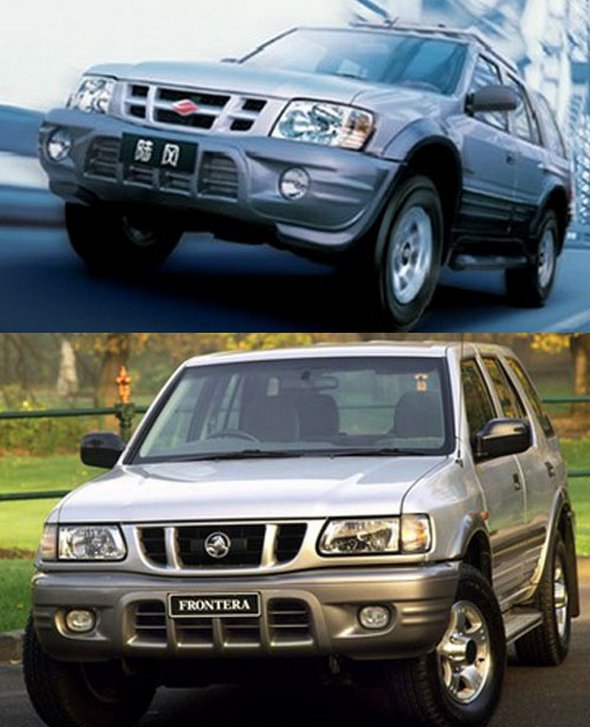 Laibao SRV as Honda CRV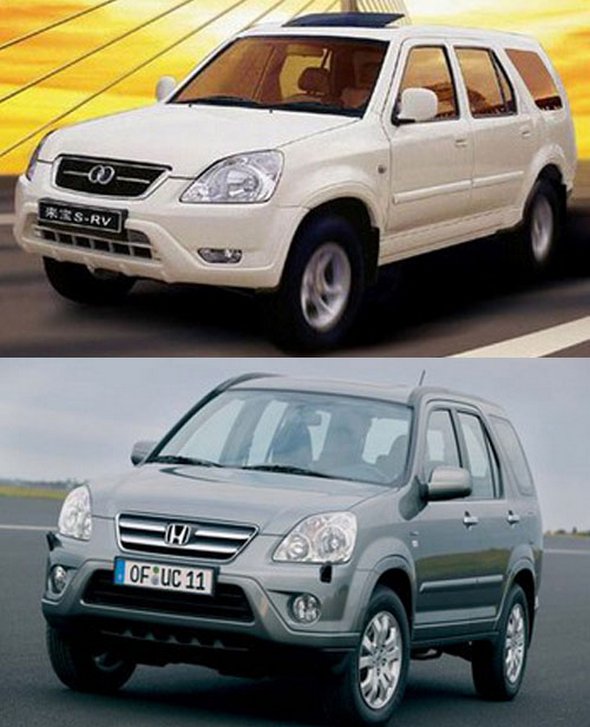 Geely Merrie 300 as Mercedes C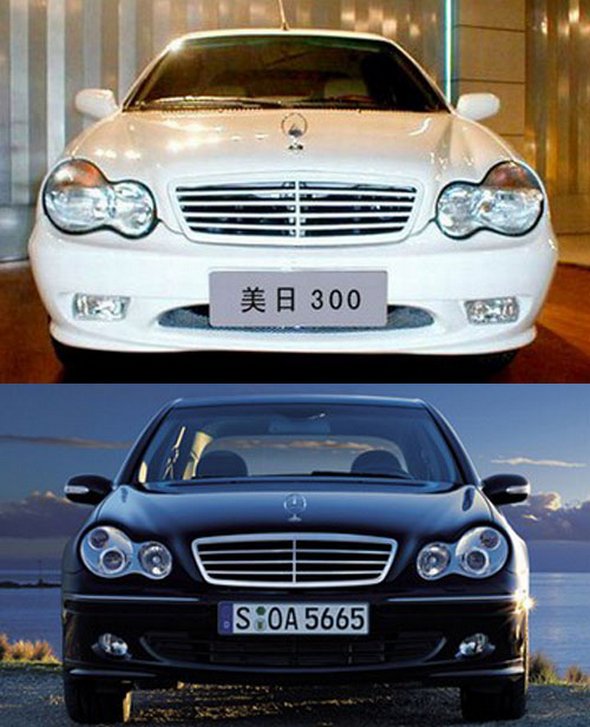 Hongqi HQD as Rolls-Royce Phantom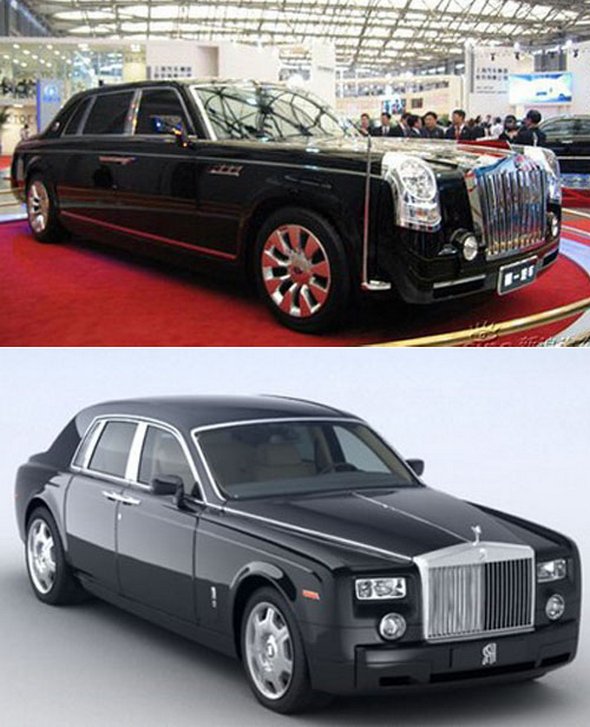 Greatwall Sing as Nissan XTrail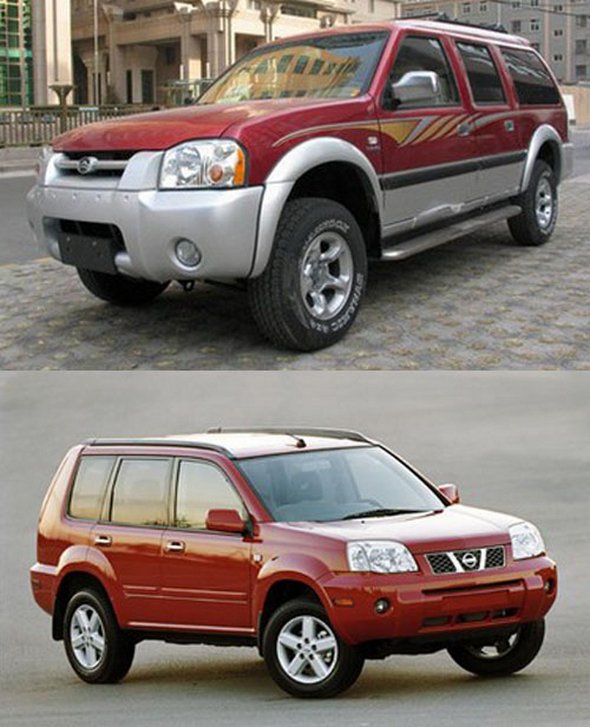 Chinese Smart as Smart
BYD F6 as BMW 7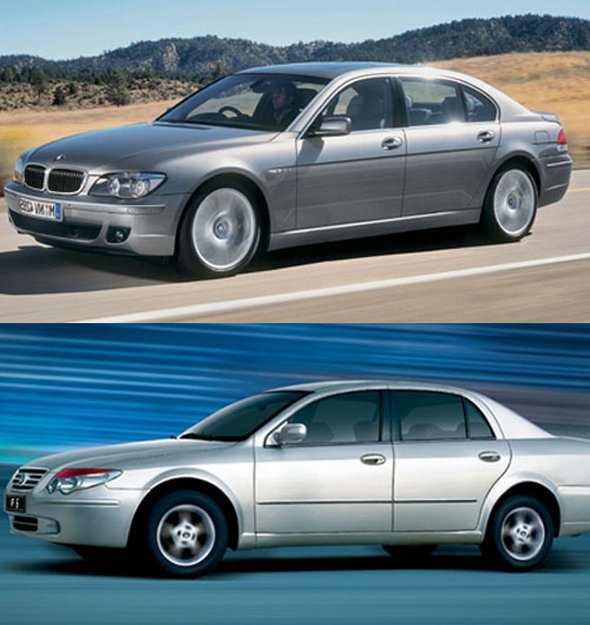 Geely Logo as Toyota Logo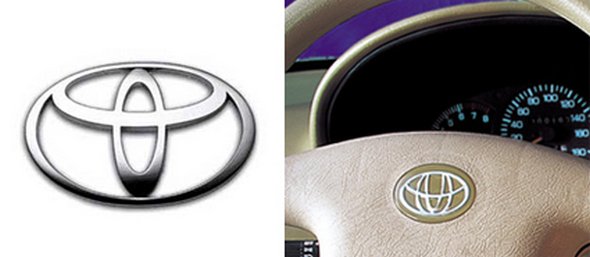 People use very different materials to express their creativity. Sometimes material can be little strange, like eggs. As you will see below, these are very cool and funny art products created using eggs and inspired by eggs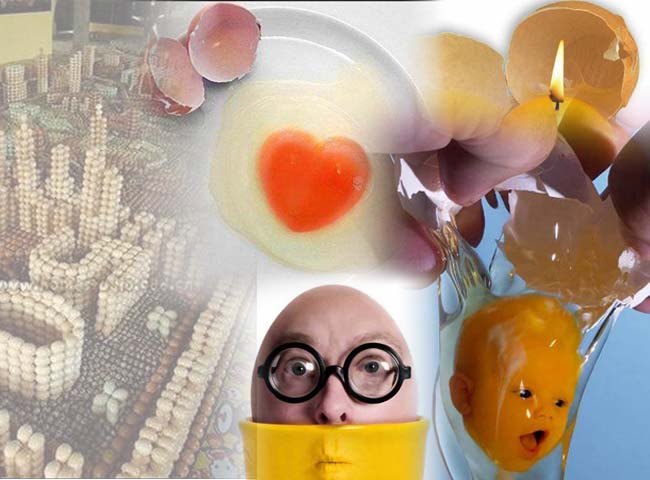 Often a little bit of imagination, it will let people create amazing creativity. Even only the most common things in daily life, yes, just the eggs. Here are amazing photos of art shapes made entirely of eggs. Don't ask me why anyone thought this was a good idea, but the end result is way cool. Which just goes to show, if you want to make great art, you have to break a few eggs.
Funny Eggs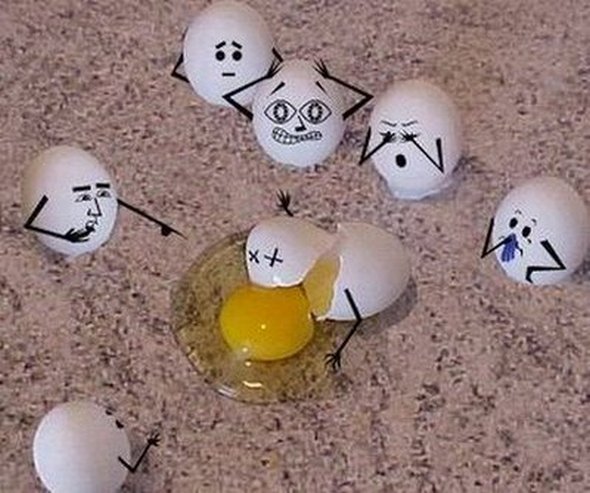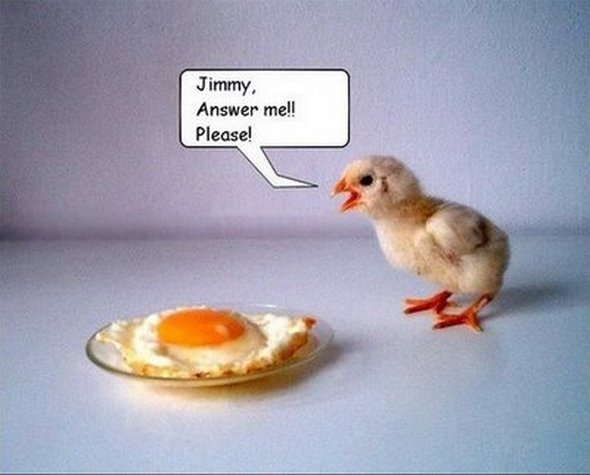 Today gadgets are making our live much easier, if they become part of us it's hard to get out of them. Some of them are cool, funny, interesting, but also weird and unusual. Some people think that there is no charm left in life if simple things are done in a simple way. We reserve the title 'crazy' for those who look for something more out of an ordinary one. In the name of innovating new products some geeks have come out with products that you can not but laugh at. It was also fun for us to compile the list of Weird and unusual gadgets to present them you. Check them out!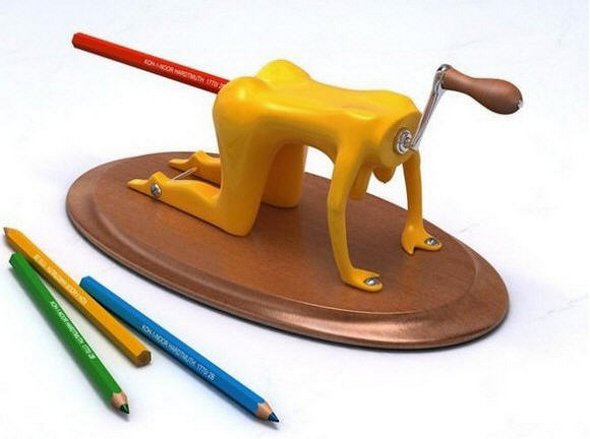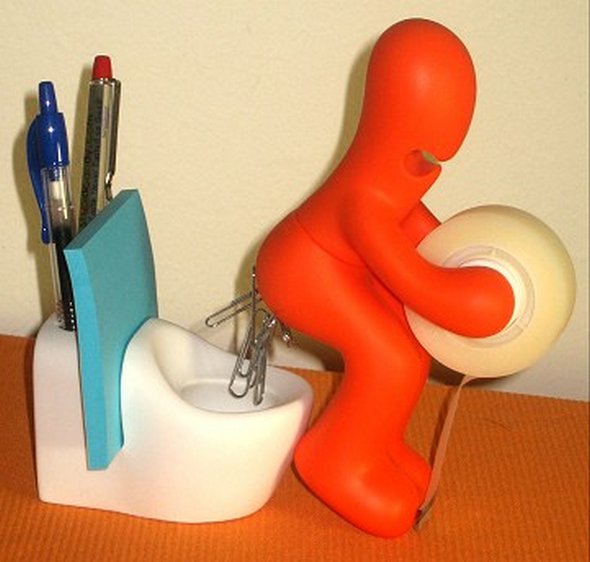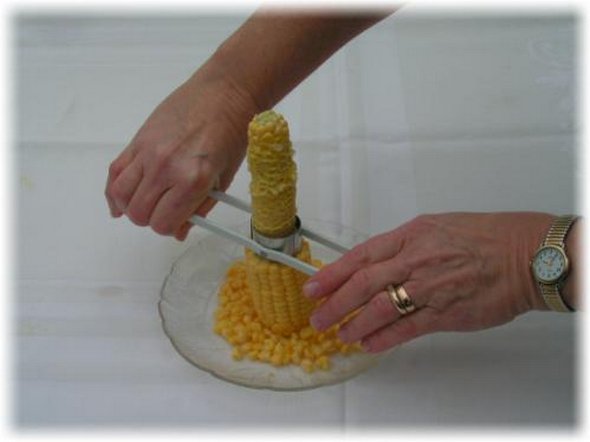 Read more
Advertising industry can pull off some really creative tricks in order to successfully promote their products. Check out the creative advertising posters are out there to advertise bubble gum. You'll be amazed by giant bubble gum shapes found in our towns. Cool stuff. Have you ever seen one of those in your town?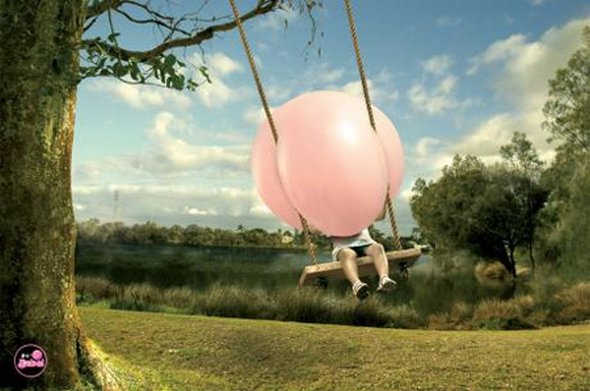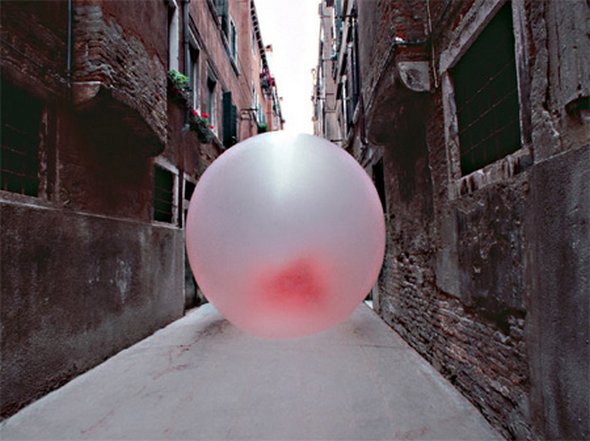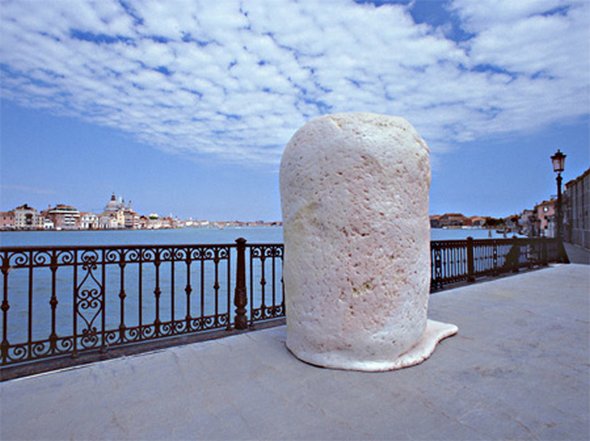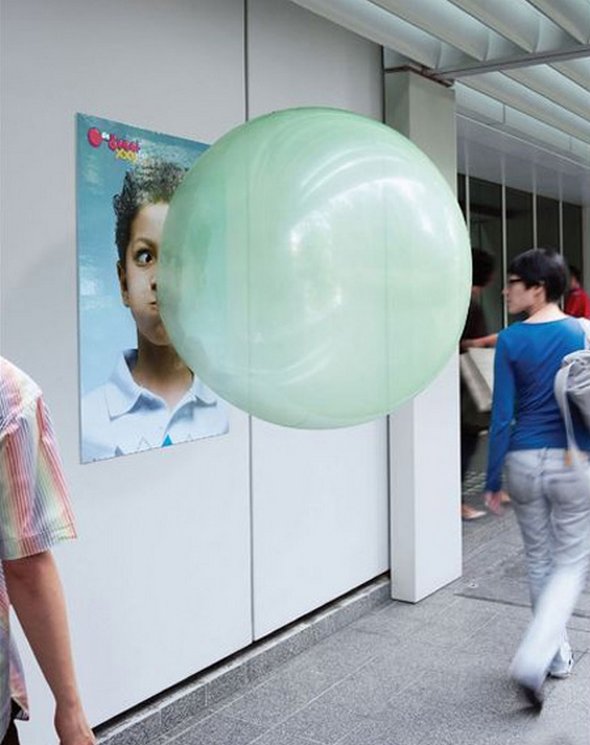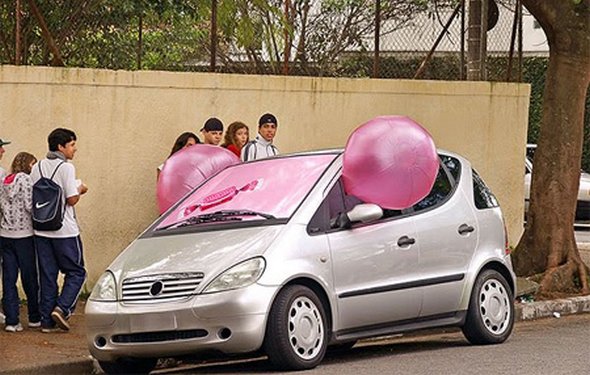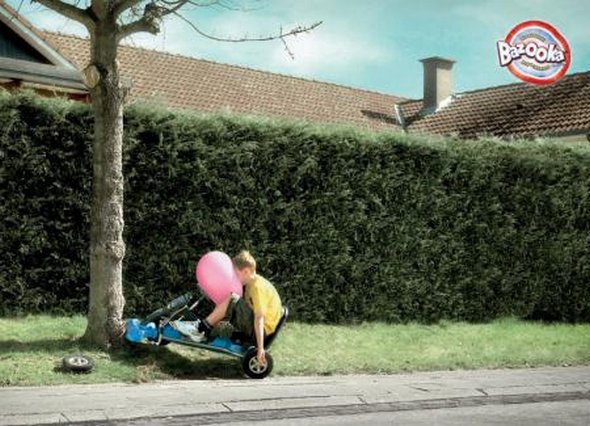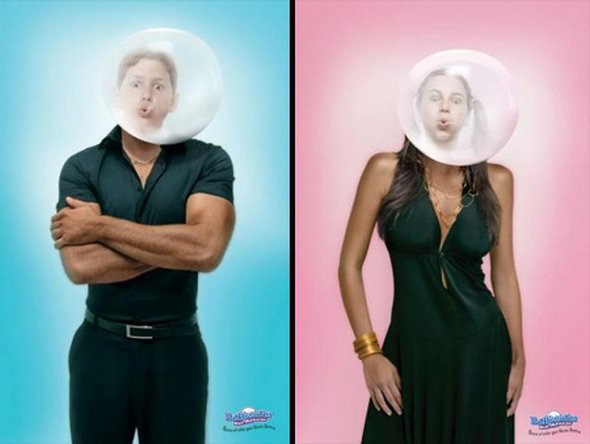 Read more
You MUST see these cool photo galleries!