UNTIL now, the word "extreme" was simply a great score in Scrabble – now it's a whole new way to play the word game that is celebrating its 60th anniversary. For as these daredevils show, Extreme Scrabble involves playing the game in the scariest places on – and above – Earth.
The name Scrabble comes from the Dutch word Schrabbelan, meaning to claw or to scrape, and over 150million sets have been produced in the game's 60-year history. An estimated 30,000 games begin every hour, and there are over 400 Scrabble clubs around the world. The game is produced in over 29 languages, the latest of which is Welsh. Below are some extreme vanues to play the Scrabble, however it's not for ordinary people.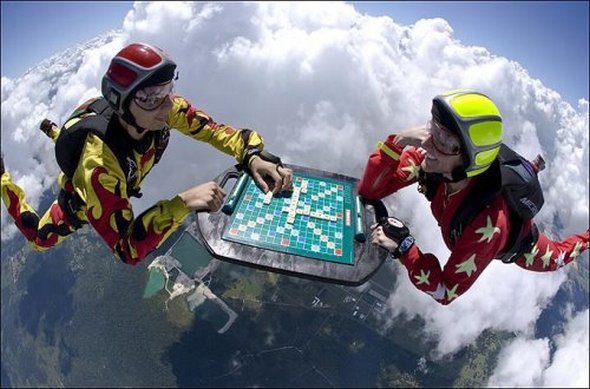 Dangerous game … two people risk life and limb to play Scrabble near alligators in Florida, USA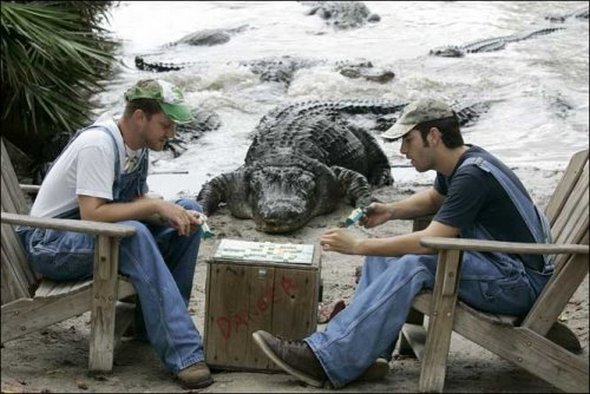 Shark-ing score … two deep sea divers play scrabble on a sunken ship off the coast of the Bahamas surrounded by Caribbean Reef Sharks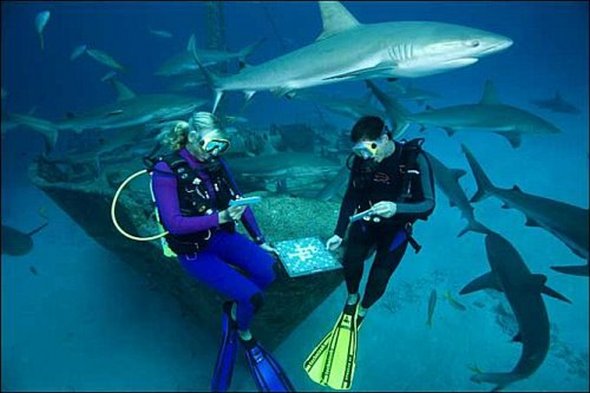 Read more
Have you ever imagined a new world? Have you ever dreamed about cyber world? My guess would be that you probably have, after exhausting yourself playing computer games. In those dreams, your life seems different but, new world is a representation of your creativity. For your father inspiration and imagination, we have created this gallery of cyber girlfashion looks created through creative photo manipulation.  Enjoy here and continue dreaming after…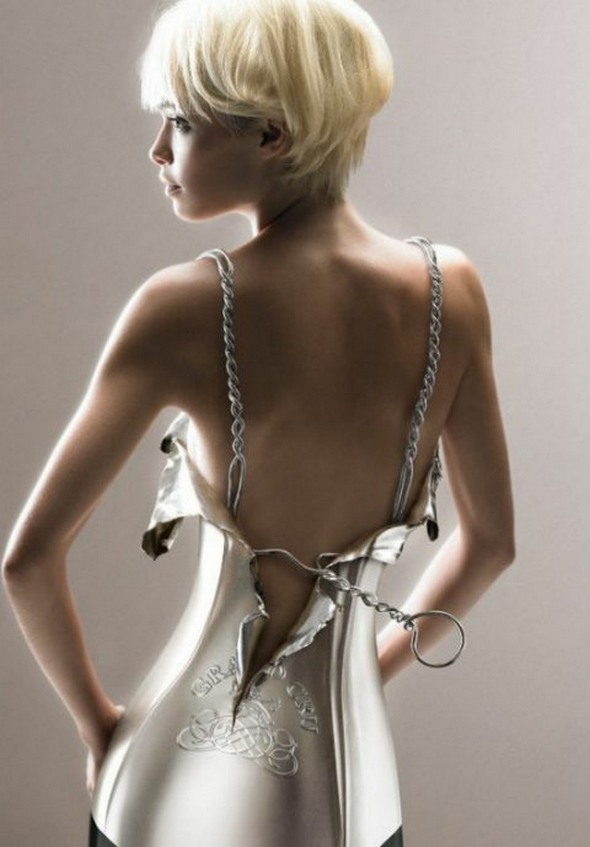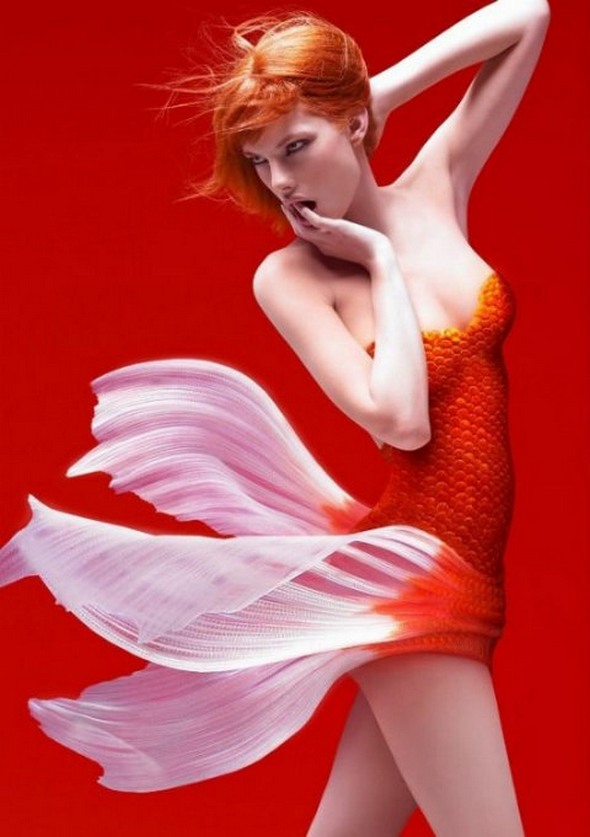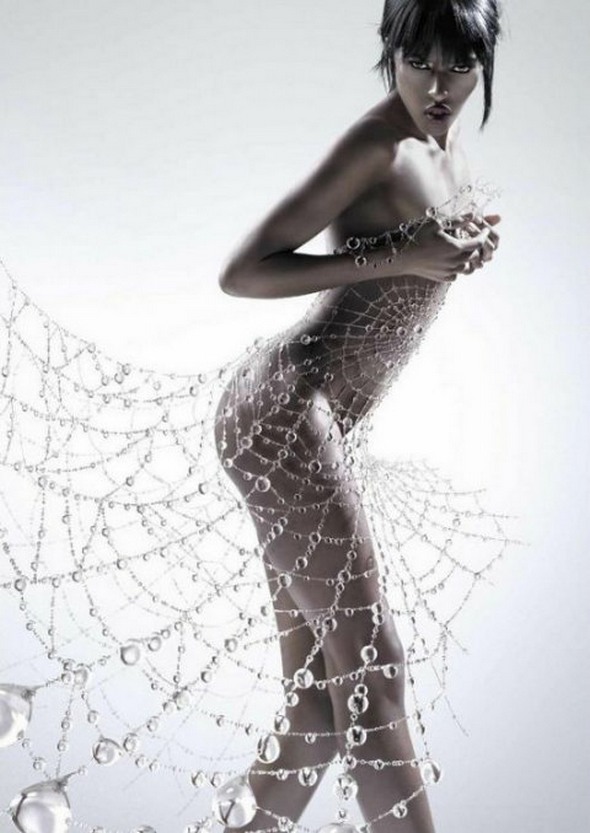 Read more
Ana Ivanovic started playing tennis at the age of five after watching it on TV (a match of Monica Seles), remembering the phone number to a local tennis school and begging her parents to take her. She was given a racquet for fifth birthday and immediately fell in love with the game.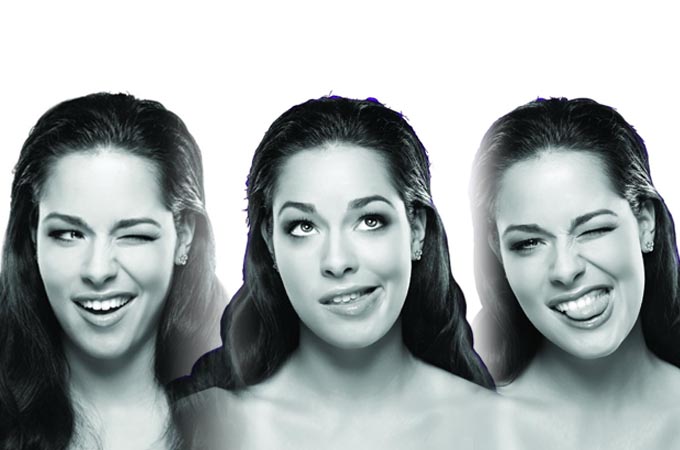 With only 19 year she won Rolland Garros champion 2006. Further, she became more and more popular. Now, she is not popular only like tennis player, also she is very attractive fashion model as you can see. About that are next facts: recently Ana named the best-looking tennis player of all-time by The Age newspaper, in October 2008 she won 'Bild' newspaper's reader poll for "most beautiful body" in sport and also in December 2008 she was named "best looking" female tennis player by The Globe & Mail newspaper.Here is one of her photo galleries – Verano Expressions, with 3 facial expressions - hopeful, overjoyed, and smug feeling. These photos are involved in design of Shopping Center Zira in Belgrade and new Verano calendar.  Ana filmed a commercial for the Zira shopping mall in Belgrade earlier this year. It is owned and operated by her sponsor in Serbia, the Verano Group. Enjoy!
Hopeful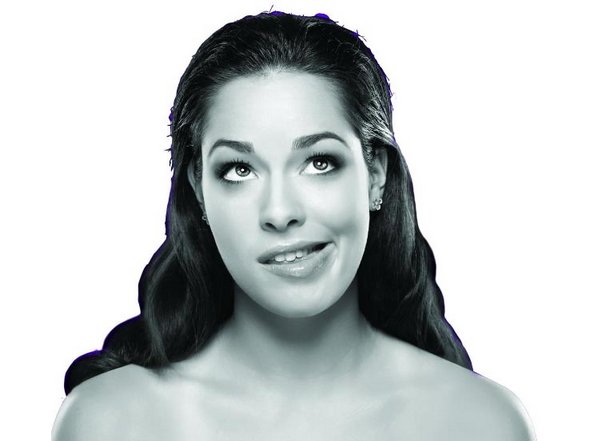 Overjoyed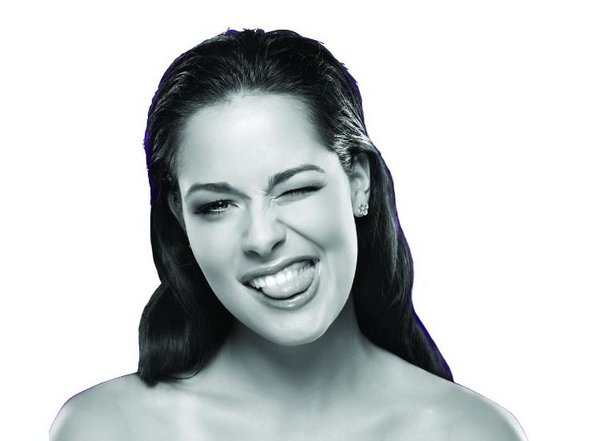 Jose De la Barra (1956, Peru) has created a dream-like world through his expressing the internal and external fantasies of his imagination with his precise talents in painting and drawing. The expressions and the sensual movements that appear in each piece, create mystic allegories about the universe. By combining his interest in the human form with his desire for symbolic content, he has engendered a language that explains the human condition through a unique perspective. There is a method through which he develops his art relying on material and composition to develop his personal, magical universe.
Arlequines Femeninos, 2008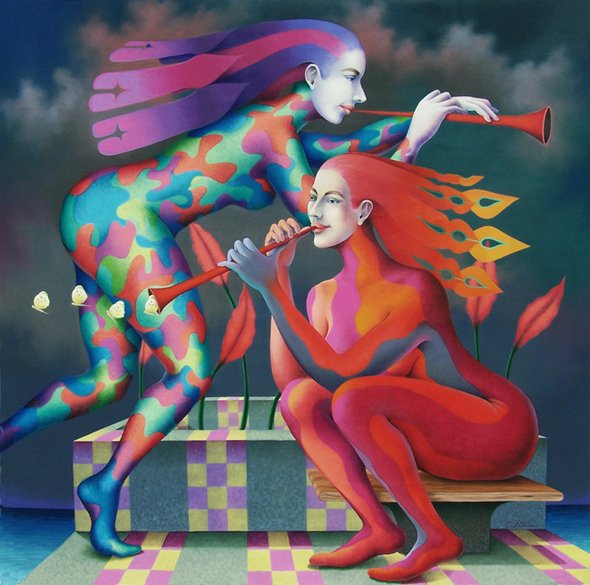 Curiosidad, 2008
Perfil 2, 2010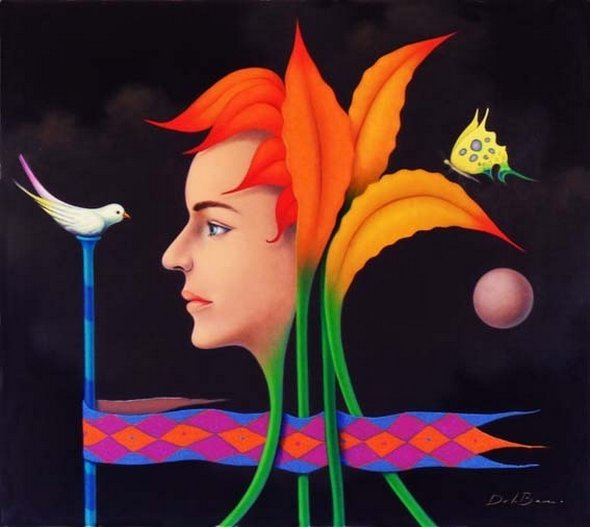 De la Barra considers himself a Surrealist, one who plays and exaggerates reality as perceived in this subjective world. He attended the Fine Arts Autonomous Superior School in Lima, Peru, where he studied Painting, Illustration, and Murals, combining this academic training with innate tendencies toward abstraction, he developed a figurative style that was immediately well received and noted for its innovation. De la Barra, reputation is well pronounced throughout South America, and has lead to a long career history of eminent exhibitions and Awards. His reputation has sent his work all over Europe and North America where he is recognized as one of the most innovative artists of his generation.
Discrecion, 2008
Encuentro, 2010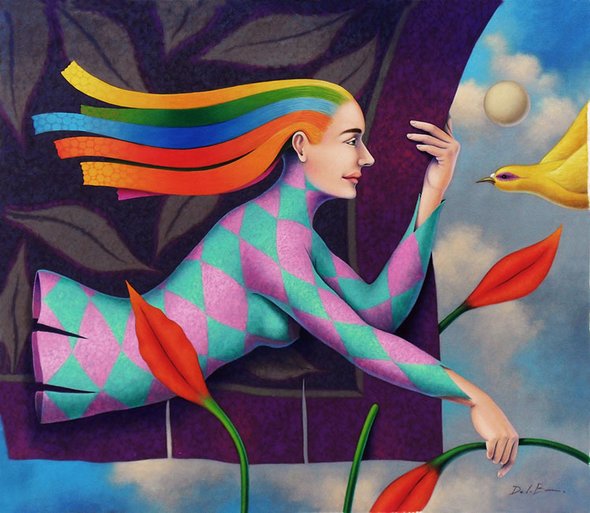 Gitana, 2008
Jugando con palomas, 2010
Musicos Adolescentes, 1997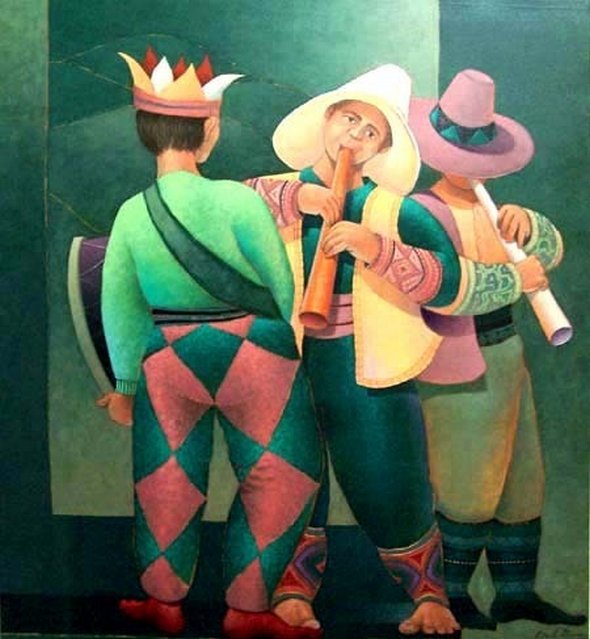 Read more
70-year-old Ruth Flowers is a living example that age shouldn't get in the way of things you're passionate about. Like Bette Calman, the Yoga super-granny, Ruth does extraordinary things, for her age. Known as "Mammy Rock", around the European club scene, Ruth Flowers is probably the oldest professional DJ in the world. The British granny wears bling-bling headphones, trendy clothes and sports an electrifying hear-do as she works the turntables in popular clubs, in France.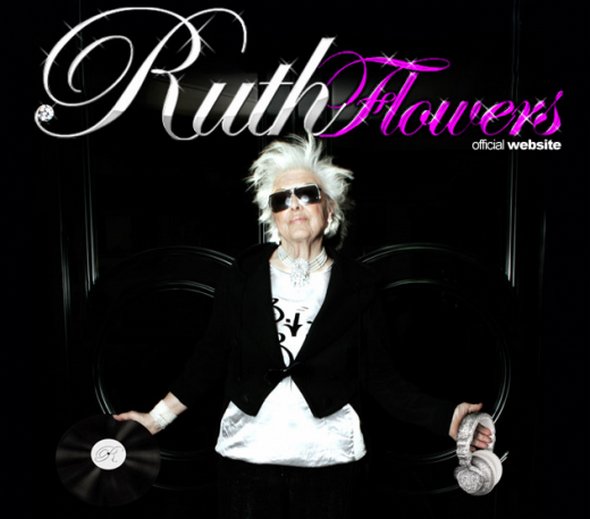 Mammy Rock's career began when she was 65. Her grandson was celebrating his birthday in a London nightclub, and asked Ruth to join him and his friends. There were a few problems with the bouncers, who didn't feel right letting a senior citizen inside such an establishment, but as soon as she stepped in, Mammy Rock was bewitched by the lively atmosphere that made her feel so much younger. Even though some have said it all seems like a joke — and yes, part of the act's appeal comes from its novelty – the proof is in the pudding. We think she's actually really good!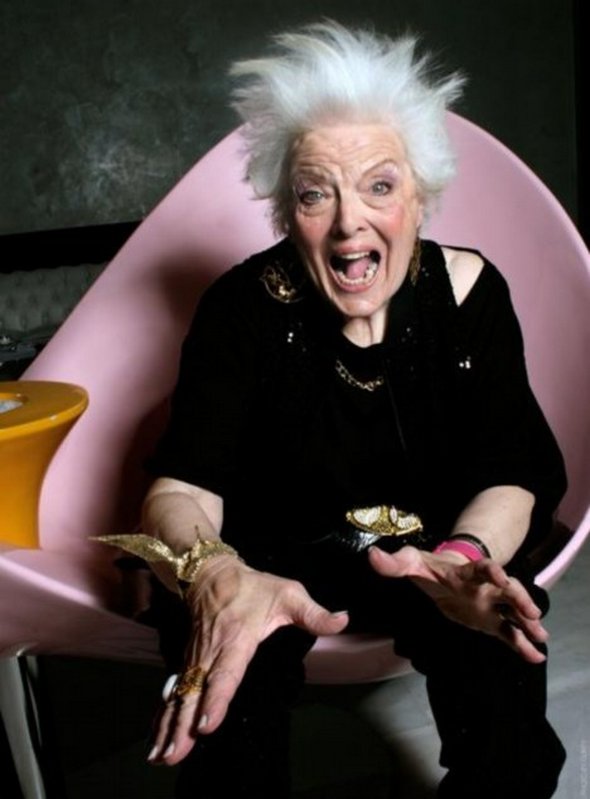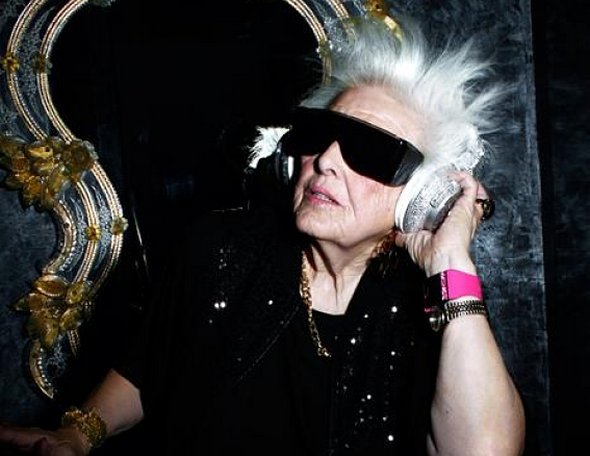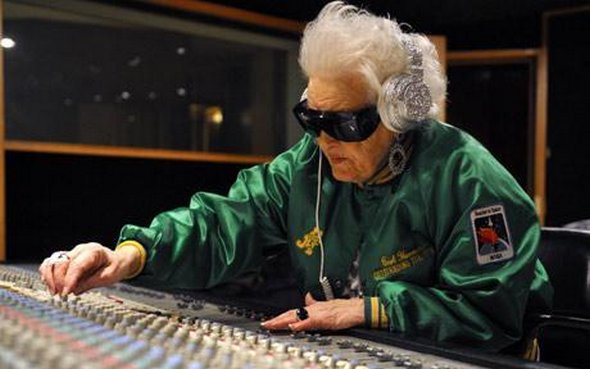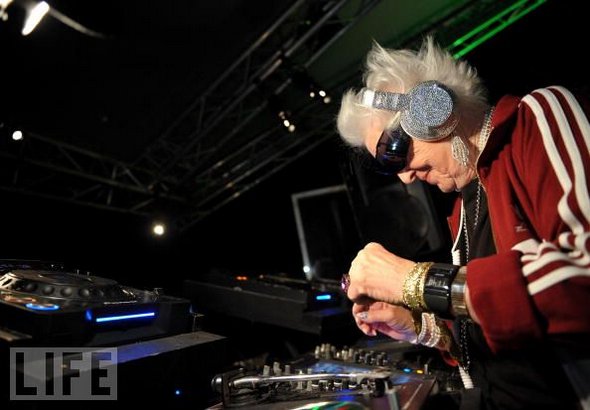 Read more
It's so amazing what you can do when you find a dark space, slow your shutter, crank your imagination in high gear and start playing with light. Light paintings, known as light drawing or light graffiti, are a photography technique very popular today. We wanted to share with you what we consider great examples of light paintings. Check them out!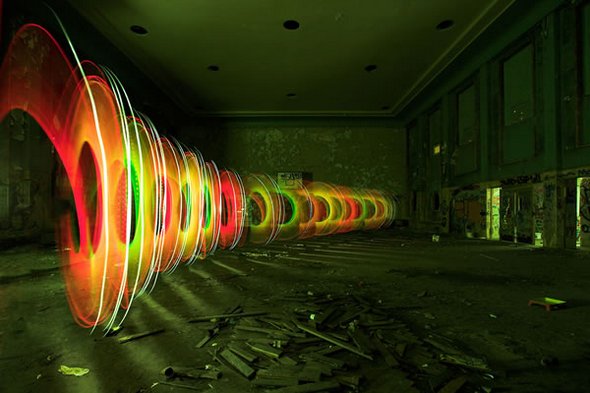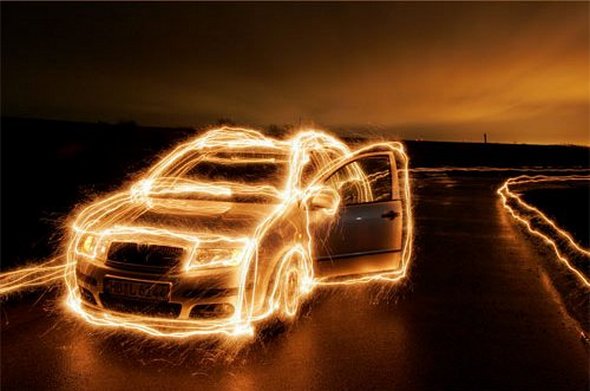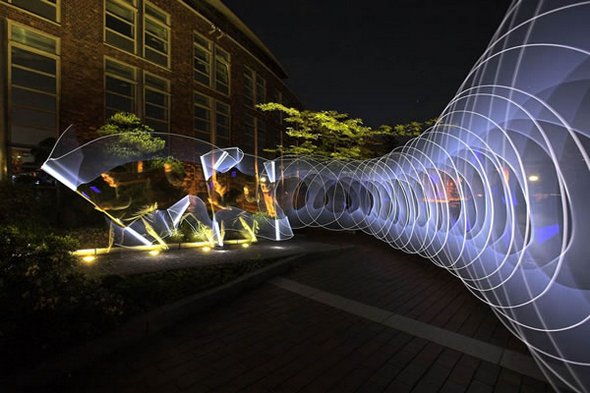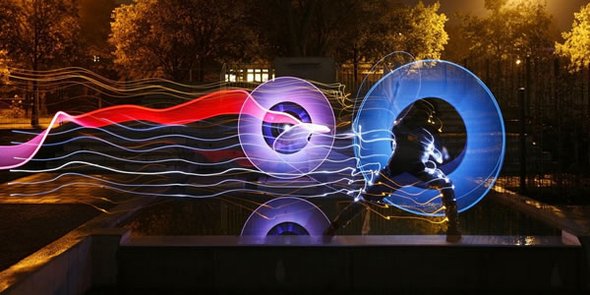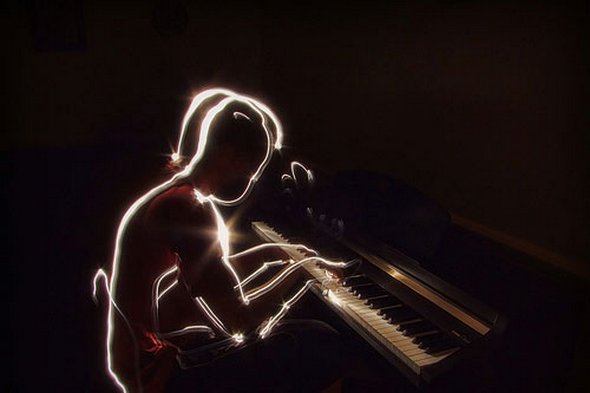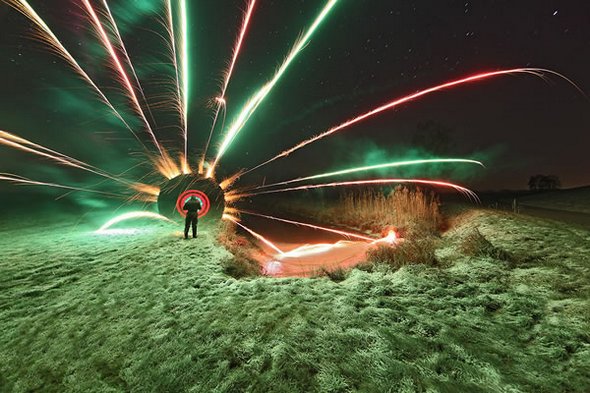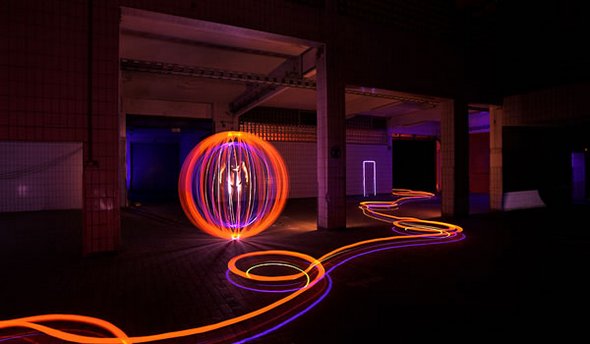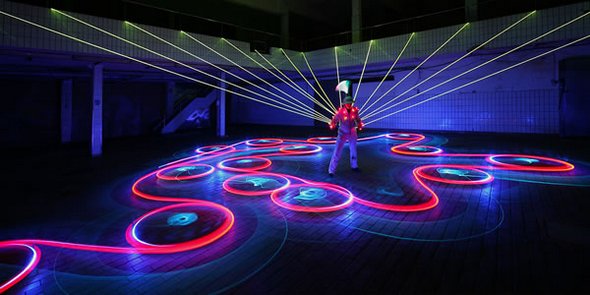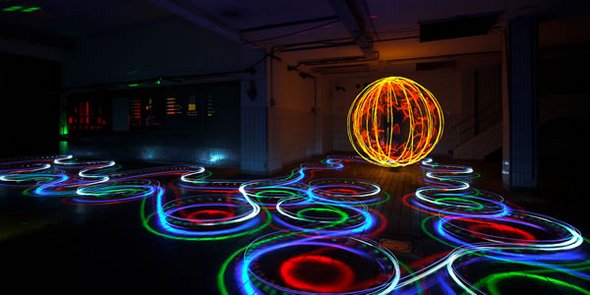 Read more
You MUST see these cool photo galleries!