Nature never stops to amaze us with its magnificent phenomenon just like these inexplicable holes in the ground. I bet that these holes make an excellent tourist attraction. Check out these unreal photographs and location descriptions of 9 of world's most famous pits and sinkholes. (Courtesy of National Geographic)
1. Lisbon, Portugal, Sinkhole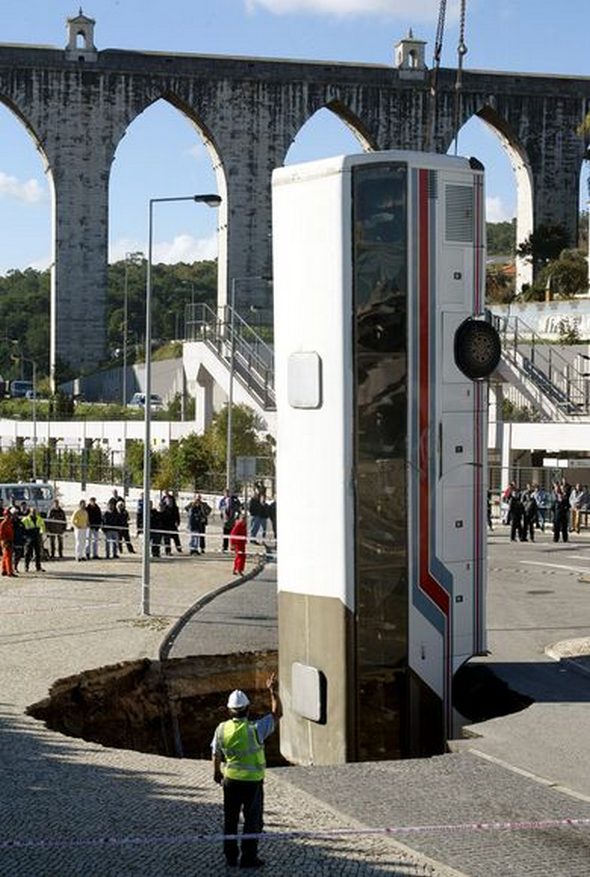 A parked bus was the unfortunate "meal" of a sinkhole that opened up in the streets of Lisbon, Portugal, in 2003.
"Anything that increases the flow of water into subsurface soil can speed up the formation of sinkholes'" ,Missouri State's Gouzie said. In many cities, utility infrastructure such as sewer lines and fiber optic cables are buried in troughs filled with loose material, which can wash away over time. In some cases, a stretch of road can essentially become a concrete bridge over mostly empty space.
"It's eventually not enough to hold the weight of the next truck over it," Gouzie said.
2. Guatemala Sinkhole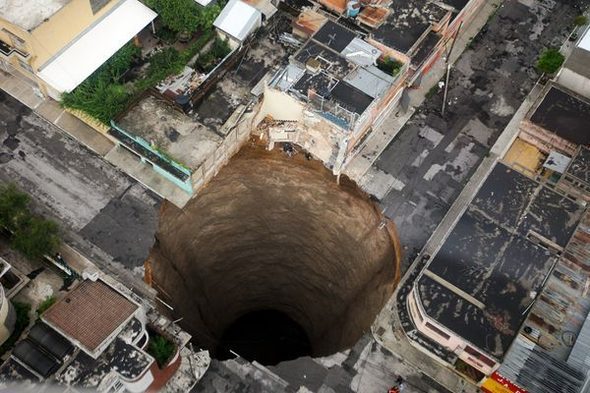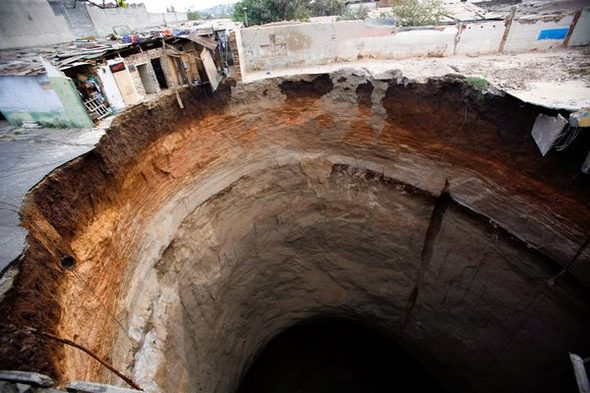 Heavy rains from tropical storm Agatha likely triggered the collapse of a huge sinkhole in Guatemala on Sunday, seen above a few days afterward.
In the strictly geologic use of the word, a sinkhole happens when water erodes solid bedrock, carving an underground cavity that can then collapse. Many parts of the United States are at risk for that type of event.
The Guatemala sinkhole fits into a broader use of the term, which refers to any sudden slump of the ground's surface. Instead of solid bedrock, much of Guatemala City rests atop a layer of loose, gravelly volcanic pumice that is hundreds of feet thick. And at least one geologist says leaking pipes—not nature—created the recent sinkhole.
Overall, the risk for repeat sinkholes in Guatemala City is high—but highly unpredictable.
3. Winter Park, Florida, Sinkhole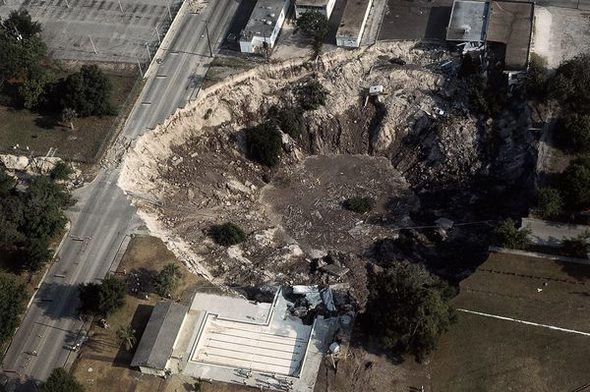 Read more
Urban Art is everywhere. Unsolicited, it leaves its traces and signs in urban space. It conquers the public sphere with stickers, posters, extensive murals, and stencil graffiti. It's galleries are the world's streets. What began as graffiti in the large cities on America's east coast forty years ago has since experienced a decisive development. Even if the majority of actions continue to be produced anonymously and illegally, it is no longer exclusively a phenomenon associated with youth culture. These are some amazing examples of different ways how art can be inserted in everyday life, as part of urban art.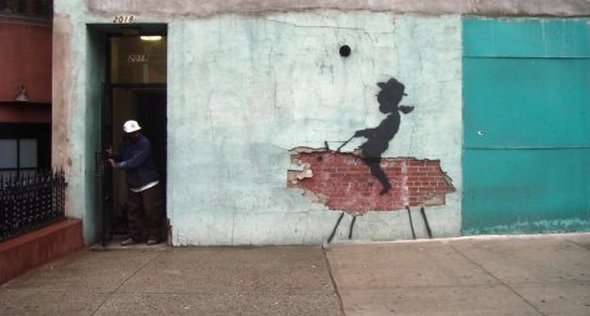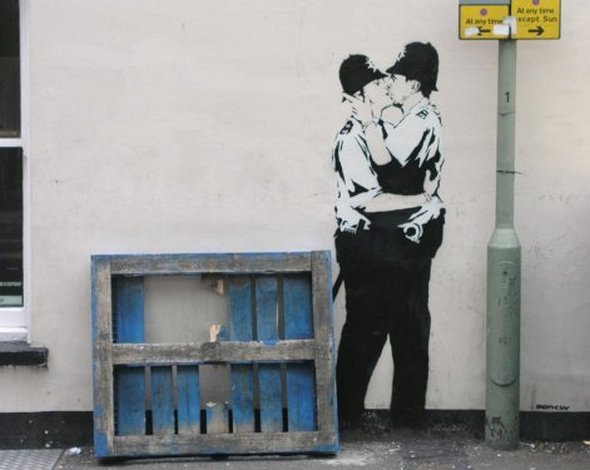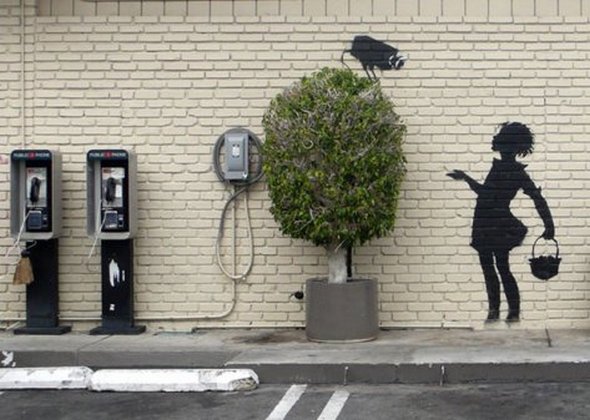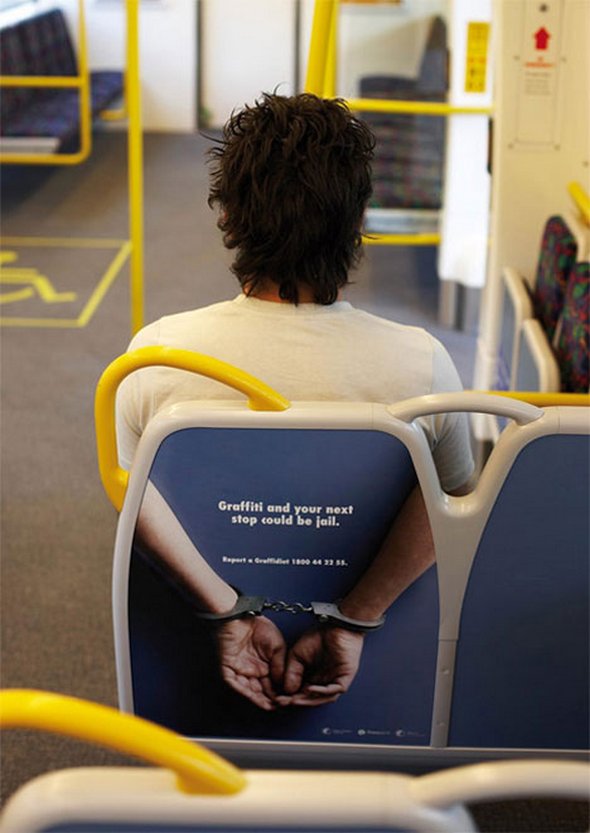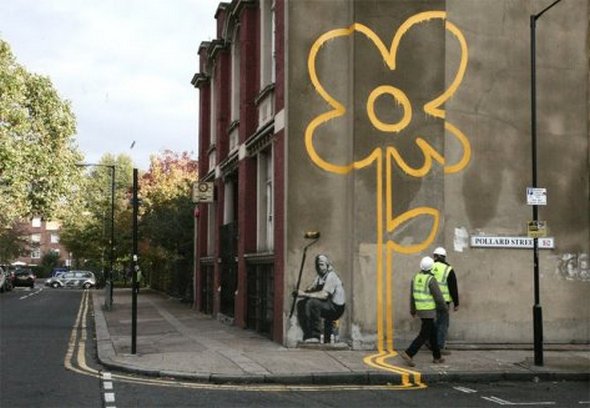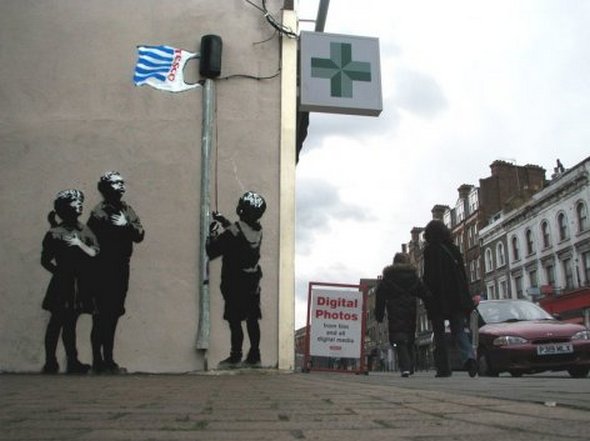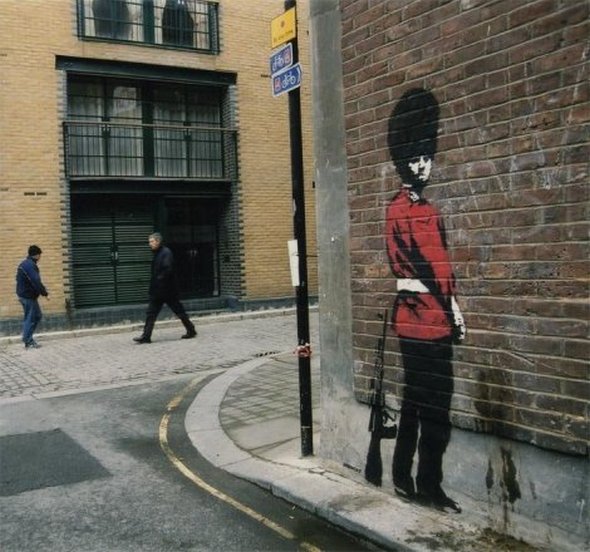 Read more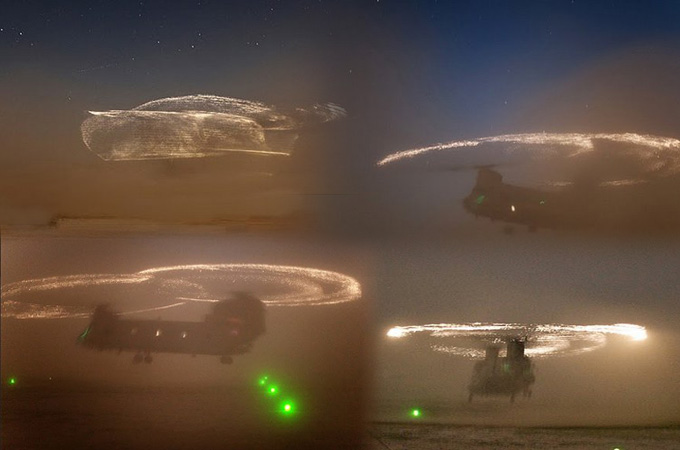 (Image © Michael Yon)
In the middle of a desert, a military helicopter creates a stunning show while initiating an impossible static electrical discharge,  spectacular phenomenon for all the lucky viewers on site. Luckily someone had a camera, and probably, a permission to take photos of this amazing light show, so that we may enjoy this as well. It would be great if I had one of those and a desert with lots of sand in the air. Meanwhile, enjoy the photos.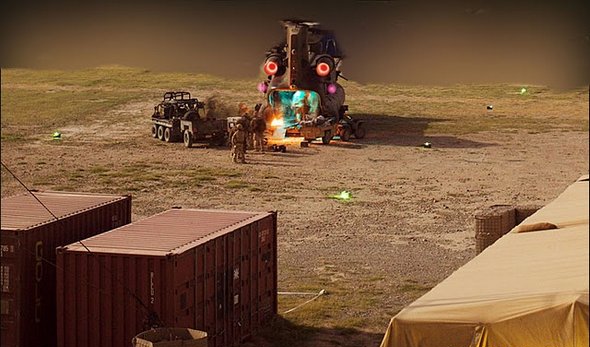 (Image © Michael Yon)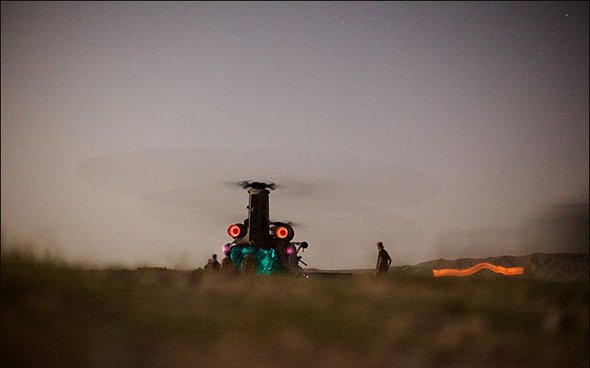 (Image © Michael Yon)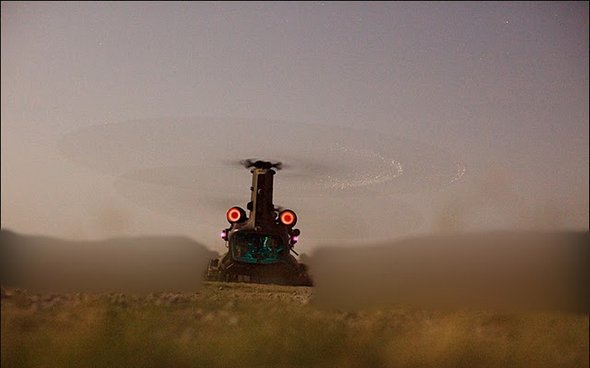 (Image © Michael Yon)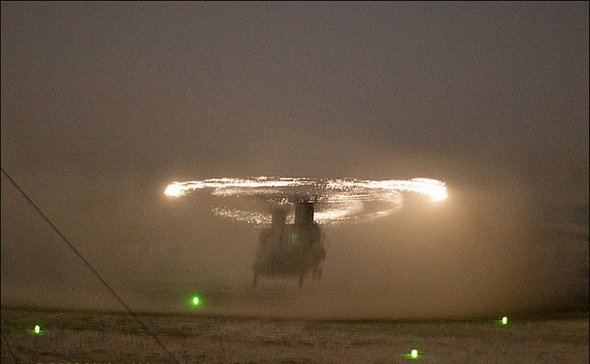 (Image © Michael Yon)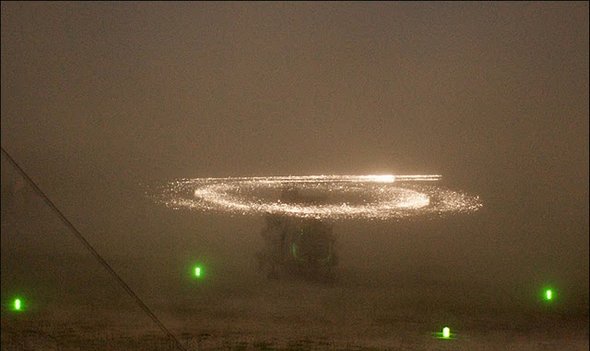 (Image © Michael Yon)
Some of amazing natural events you probably haven't heard before…
1.Denmark's Black Sun
During spring in Denmark, at approximately one half an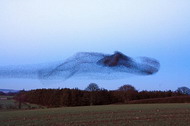 hour before sunset, flocks of more than a million European starlings (sturnus vulgaris) gather from all corners to join in the incredible formations shown above. This phenomenon is called Black Sun (in Denmark), and can be witnessed in early spring throughout the marshlands of western Denmark, from March through to the middle of April. The starlings migrate from the south and spend the day in the meadows gathering food, sleeping in the reeds during the night. Read more
You MUST see these cool photo galleries!