Remember the ingenious and viral wedding picture idea by Quinn Miller, where the entire wedding party was chased by a terrifying Tyrannosaurus Rex? By realizing this wild vision with Katie Young and James Lowder, Quinn showed the whole world that wedding pictures don't have to be all warm and fluffy – they gotta have some character to them!
Quinn became the trendsetter, and now newlyweds all around the world are requesting wedding pictures with some kind of a disaster going on in the background. So far, wedding parties were ruined by such villains as Imperial AT-AT Walkers, Marshmallow Man from Ghostbusters, zombies, aliens and transformers. We're afraid this is just the beginning, and things may get worse. Who is it going to be next?
On the other hand, it seems that the next generation of kids will have a lot of fun competing about whose parents had a cooler and scarier attack on their wedding day. Take a look yourself – these pictures will definitely give you some great ideas for your next wedding!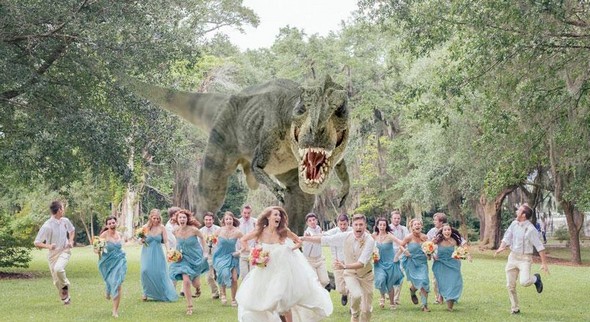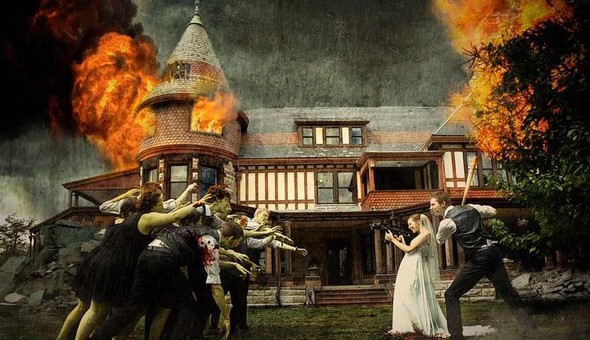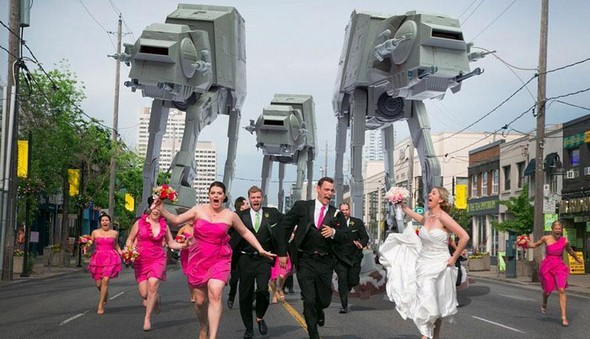 Under The Sea Fetish Fashion Gala! Enter a different world, populated by mischievous mermaids, pirates, sultry sailors, deep sea monsters, 50′s poodle skirts, a kaleidoscope of all sorts of fashionable, fetish fishes & sea critters… At the next restricted entertainment fashion show & long weekend party extravaganza! Long weekend party fashion show art dancing customs photography with a fun, sexy twist… Restricted Entertainment presents its third over-the-top fashion show gala and party extraordinaire, this time featuring runway fetish & fashions, art & photography, glamor photo booth and stage performances …. all inspired by the myriad wonders of marine myth and life, and the kaleidoscope of the sea denizens under the waves, crossed with fun & sexy themes and imagery!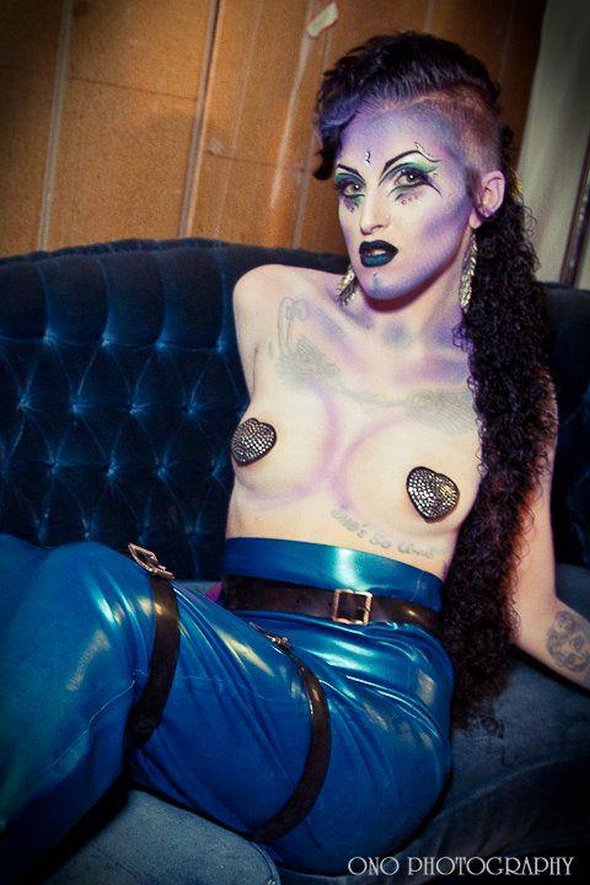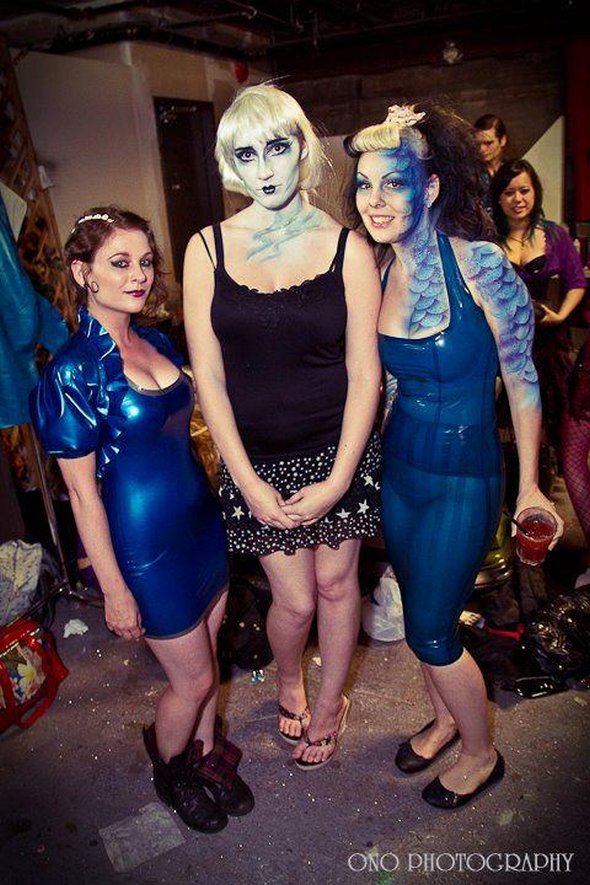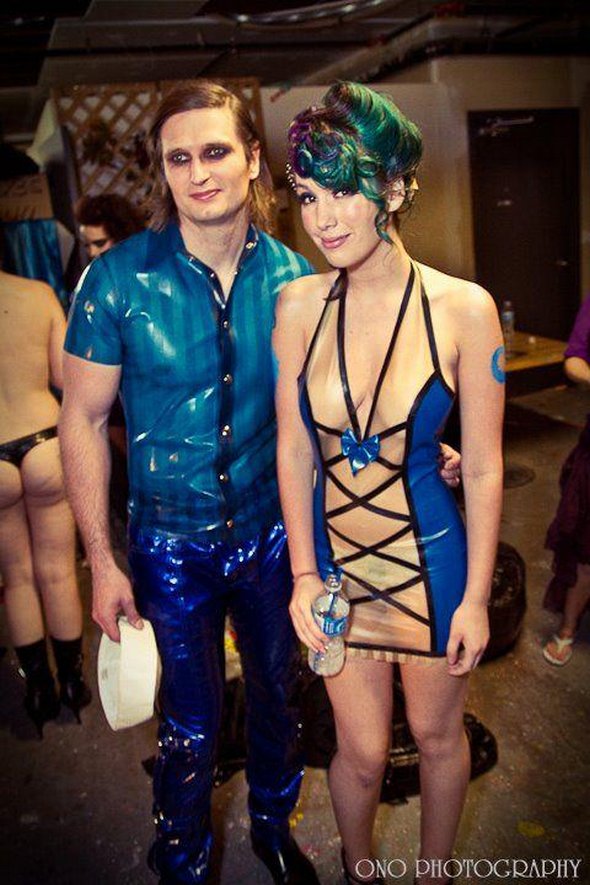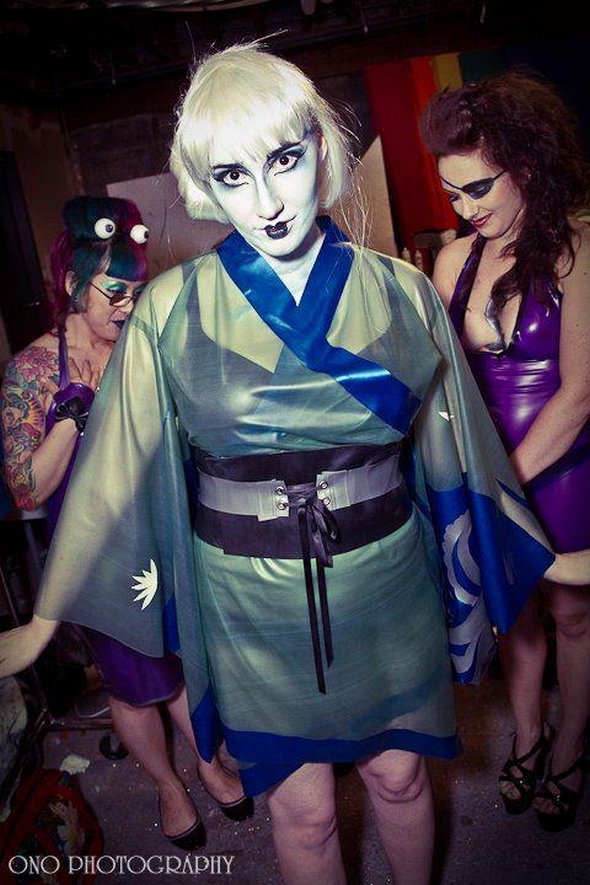 Read more
It's almost time for New Year's Eve party! Every year, boys and girls go extra wild on New Year's Eve without caring what may happen to them. While it's a happy day for us to welcome the year of 2011, make sure you don't get too drunk in the party or you may end up looking like these poor victims below.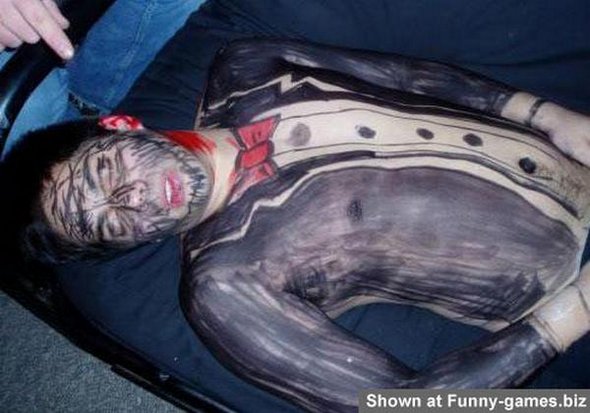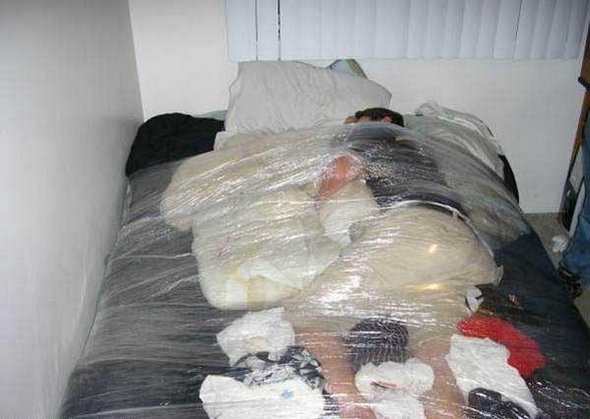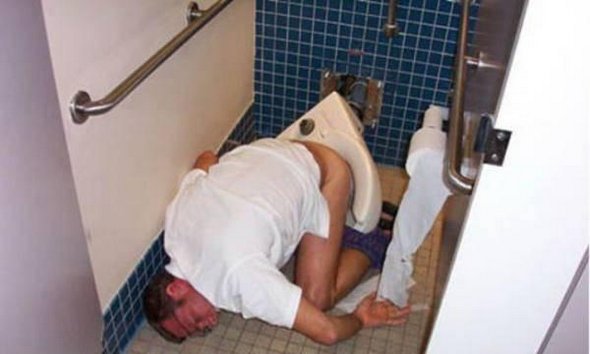 Read more
Today is Friday and it is kind of a reminder for all of you – don't pass out! Your friends can be mean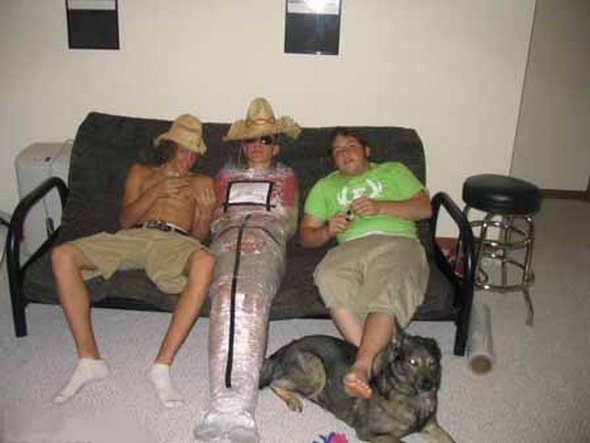 Nobody likes to be messed with after a hard night of drinking. But, then again, what goes around comes around. You play a prank on your buddy, you just gave him/her a 'get even' card, and you never know when they will cash it in. Check out to these people when they have a little too much to drink, and very non-supportive friends.
The message is clear, stay sober

I am not listing the much more tragic consequences of being drunk. Seek help if you can't control it yourself. If you can't, there is a possibility that you'll end up in next Chill Out Point's funny drinking pranks photography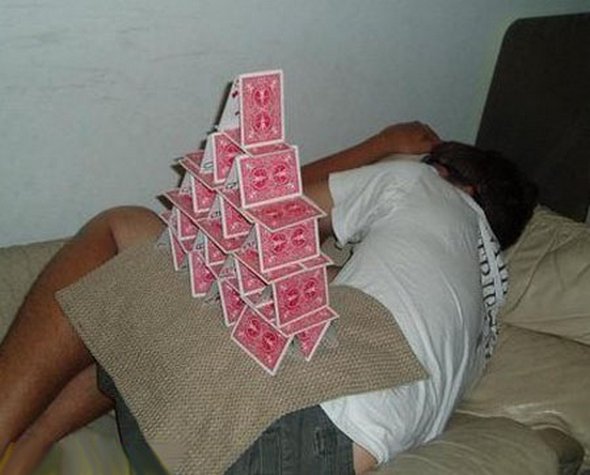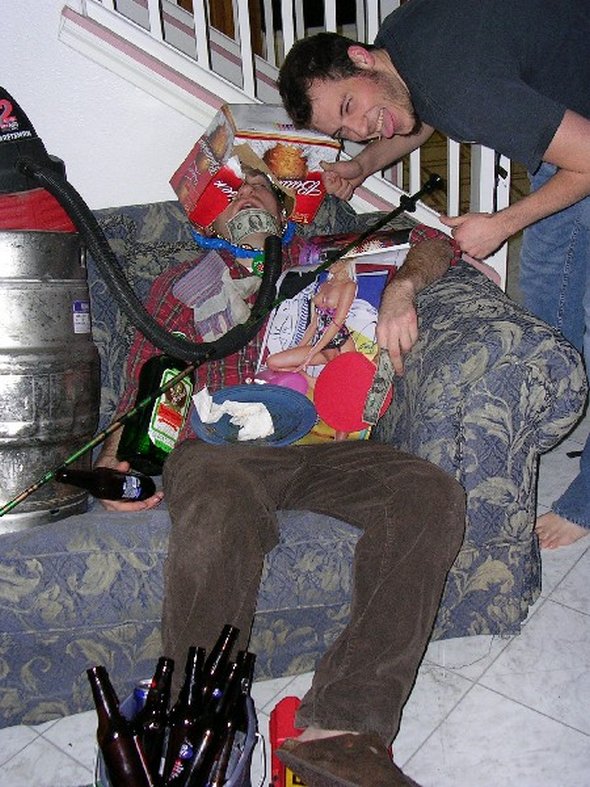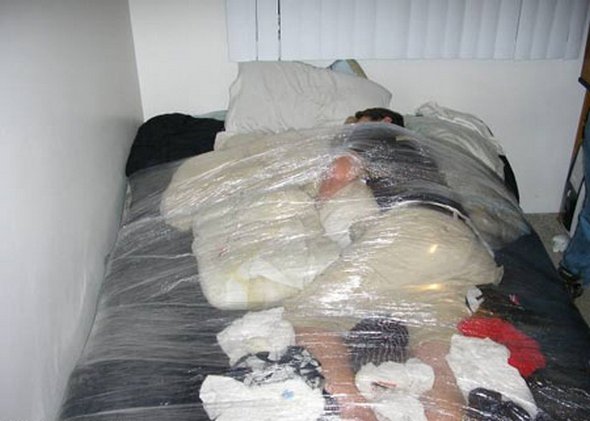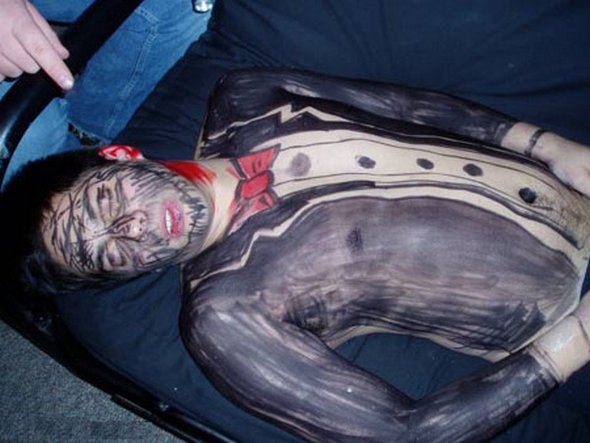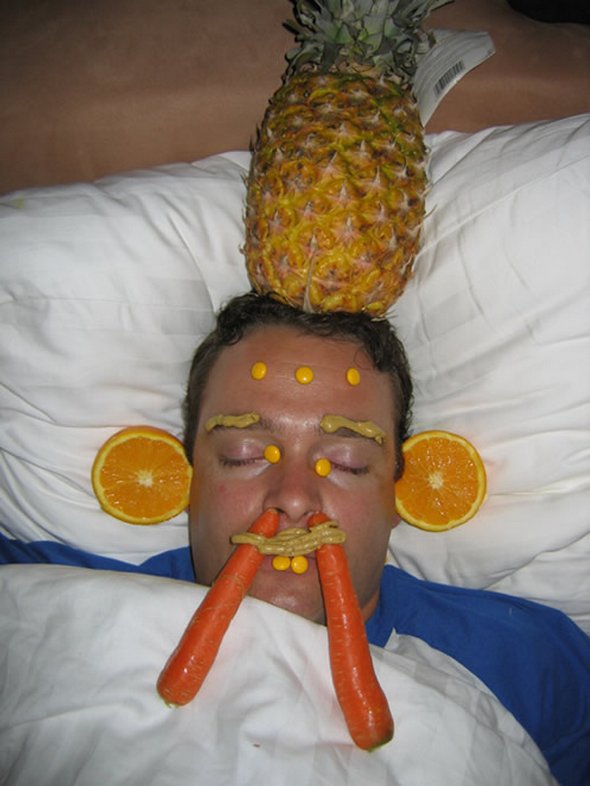 Read more
You MUST see these cool photo galleries!