"……an origami paper boat is folded on the river bank, then sailed away……"
Over two days in early November, German artist Frank Bölter staged two touching performances of World's End . The performances, in which the public helped Frank fold and launch a paper boat, before he sailed away in it, grabbed the imagination of London and the rest of the world where it was picked up by the media from Canada to China.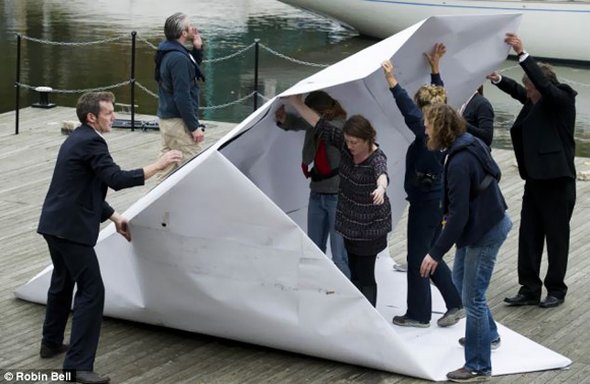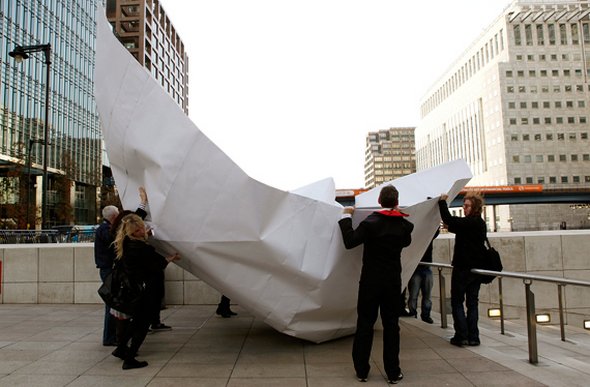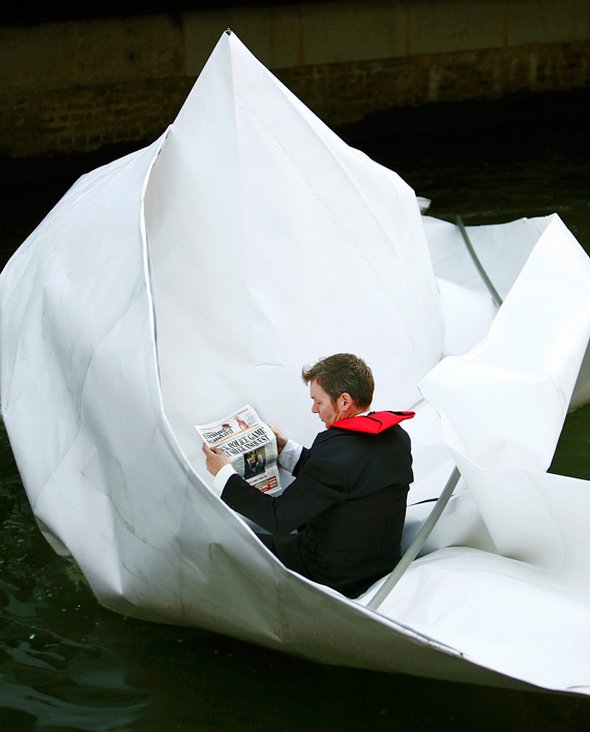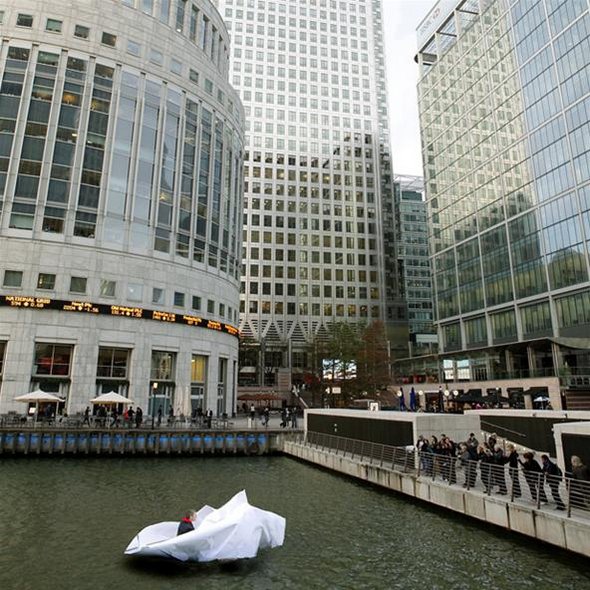 Read more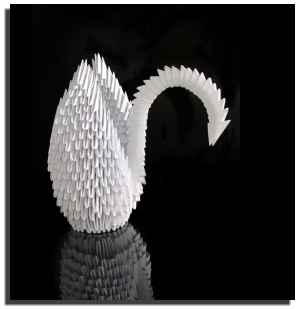 Done in 11 hours work by two hands including several hundred folds; that's basics of origami! Read more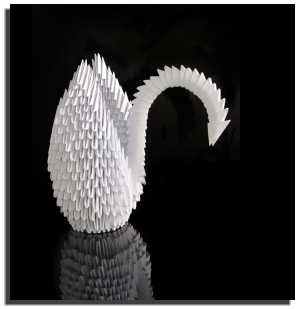 Art is one of the most important aspects of growing up. Art should be experience and enjoyed by people of all ages not just when we are little kids. For small children there are a huge amount of arts and crafts options where a parent should begin looking. Depending on whether your child is a boy or girl will make a slight difference in what type of art projects they will be interested in. For more details www.greateducationonline.com Art combines many aspects of life, technical abilities, hand eye coordination, imagination, problem solving, patience (art projects may take awhile to complete), fun, sense of accomplishment, fulfillment, and even create a passion within some people who truly love it.
You MUST see these cool photo galleries!