Despite the fact that some of these celebrities are long passed away, all of them are still earning a lot of money, primarily thanks to the sales of author's rights. Top of the list of famous magazine "Forbs" has again seen Michael Jackson, who has earned 170 million dollars since October 2010, which makes him the top earning passed away celebrity.
In the list there is also Elizabeth Taylor, partially because of the sails of the perfume "white diamond", which has seen her earn 12 million dollars in the period from her passing away in March this year. Undisputed king of rock-and-roll Elvis Presley even 34 years after his passing away earns more than good money thanks to his "Graceland" entrance fees and authors rights. In passed 12 months he's earned 55 million dollars. He is followed by legendary Hollywood star Merlin Monroe, passed away in 1962, who has earned 27 million dollars. This year's top list of 15 famous passed away celebrity earners shows that with a good organization and planning, passing away is no obstacle for earning loads of money.
1. Michael Jackson – 170 million dollars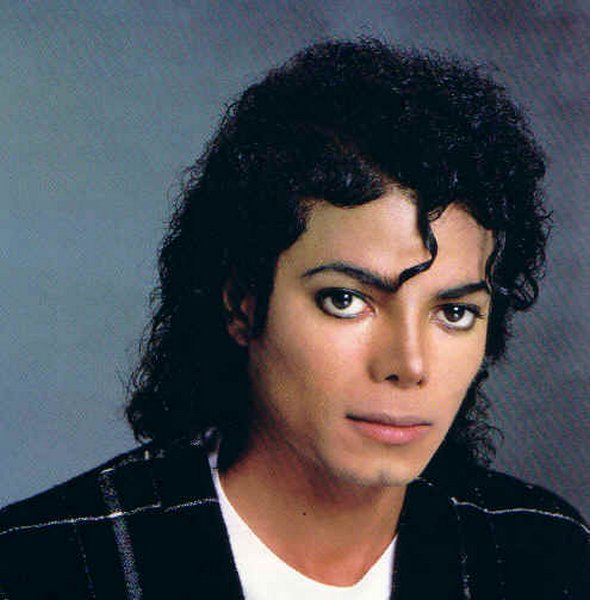 2. Elvis Presley – 55 million dollars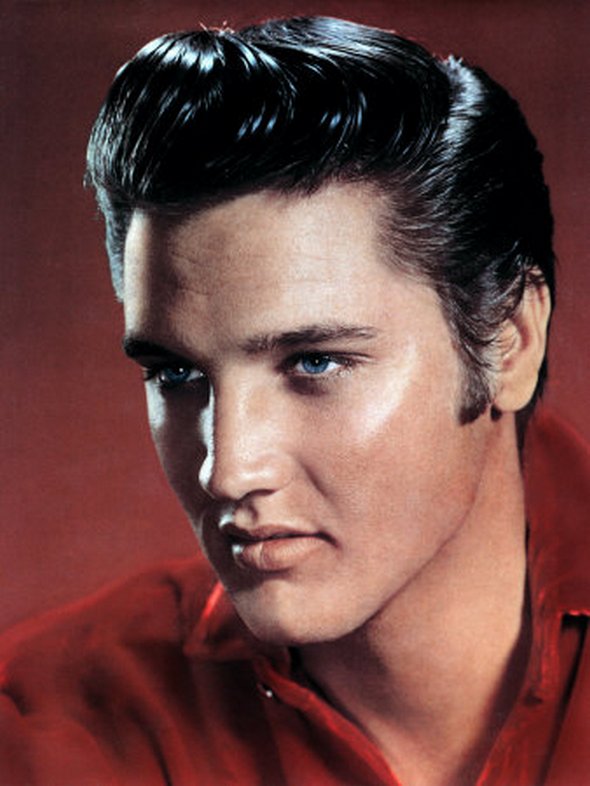 3. Merlin Monro – 27 million dollars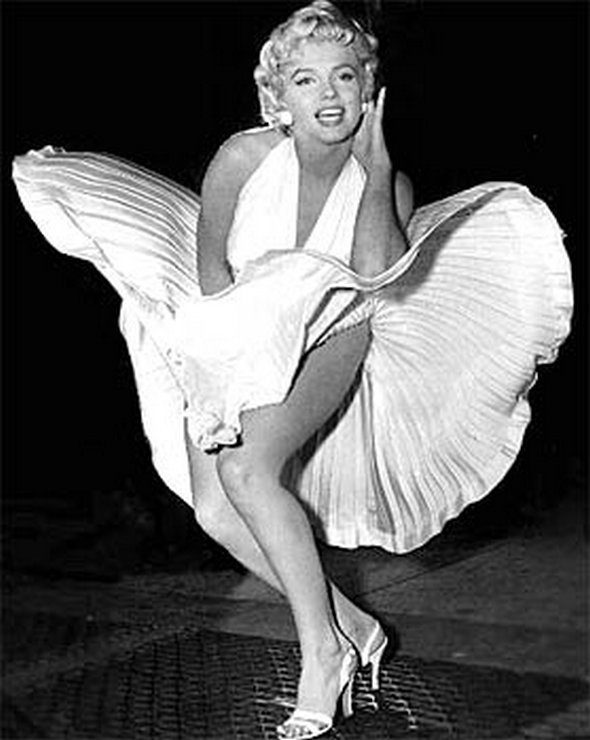 4. Charles Schulz – 25 million dollars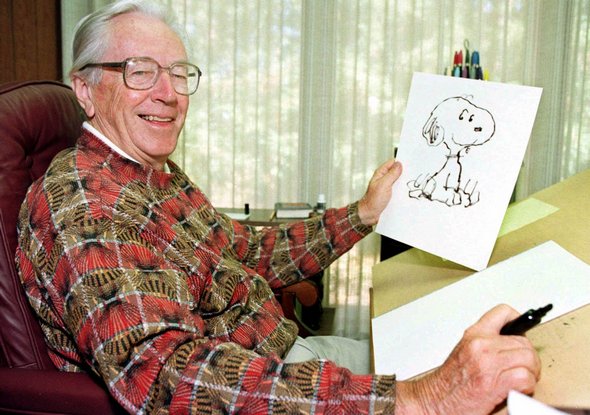 Read more
Anti-smoking ads have gotten increasingly graphic, even gruesome in the past few years. If you have tried to quit smoking and failed before, take comfort in the fact that most smokers fail several times before quitting successfully. The images below will ease your way and help insure that this is the last time you ever need to go through the quitting process. Some images are extremely creative and inspiring for designer. Please feel free to tell us your favorite anti-smoking ads we have missed.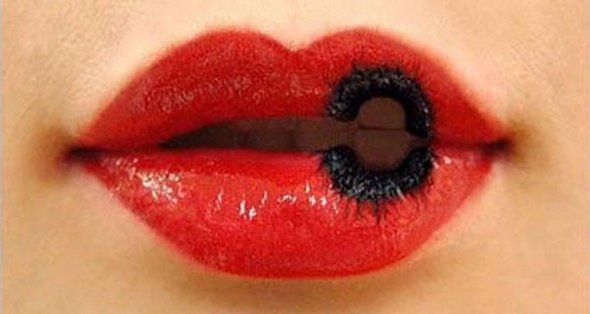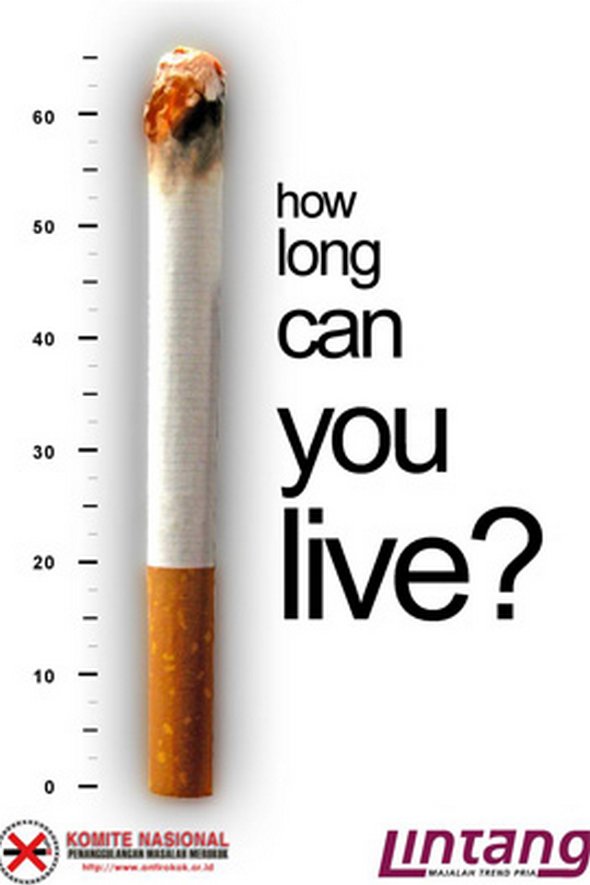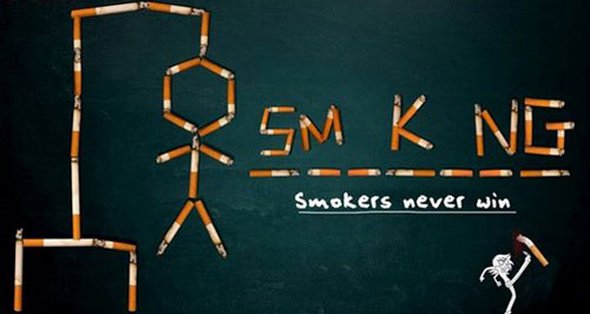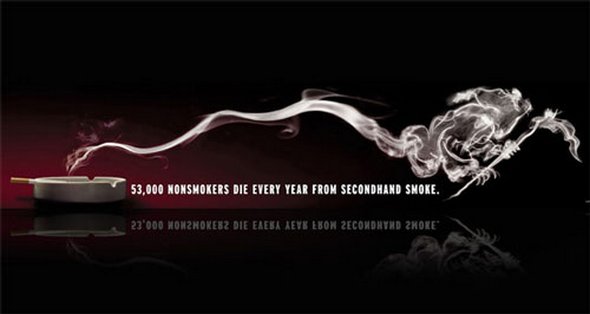 Read more
It's one of the greatest quandary of modern times. How can something so inviting and desired look so horrific when overlayed with a piece of tight fitting fabric? We have no answer for that. Today, we celebrate the camel toe for its great equalizing power in modern society. No matter what your station in life, no matter how much money goes into making you look your best, the camel toe can happen to you too. These celebrities, athletes and performers are perfect example of when good things go… not necessarily bad, but definitely very, very wrong…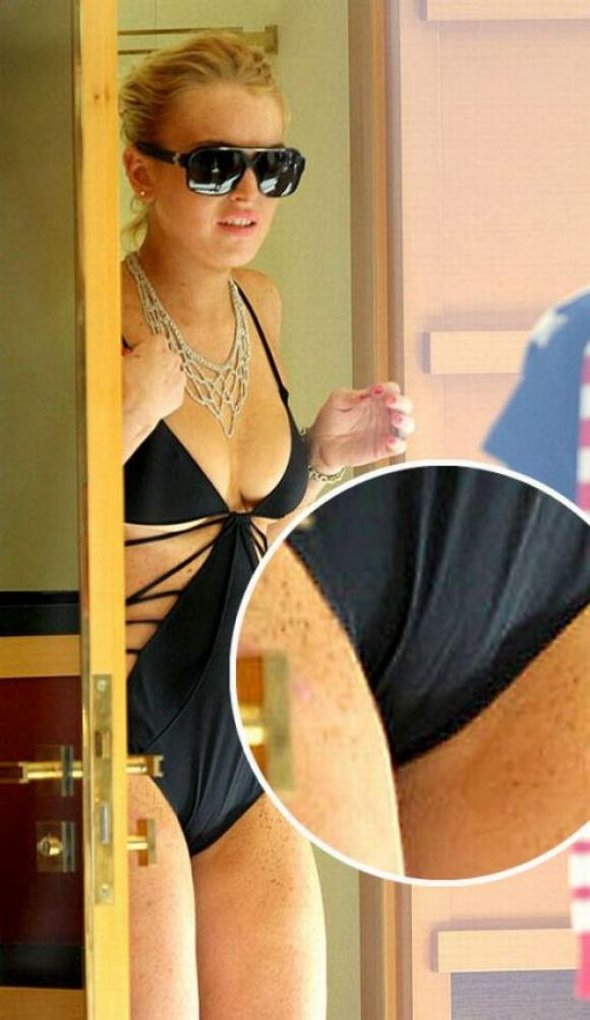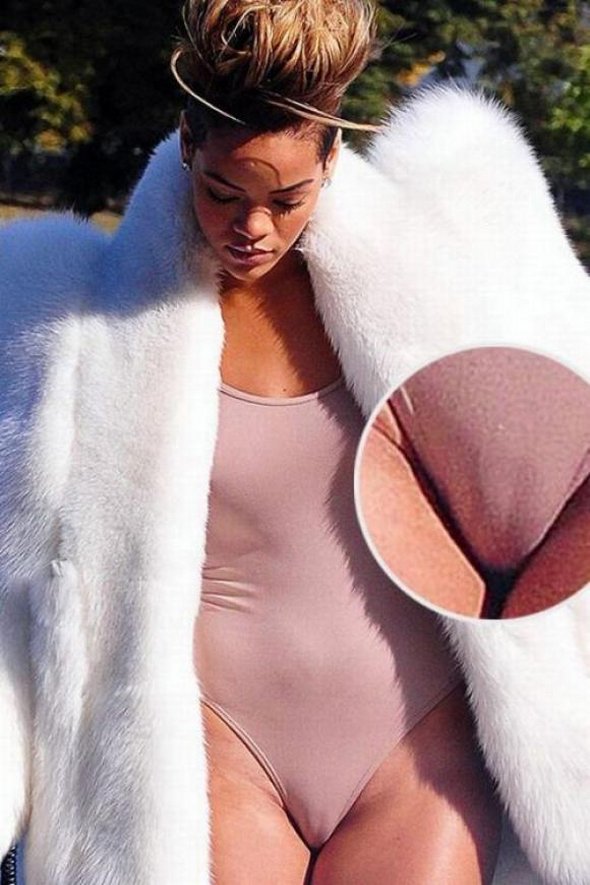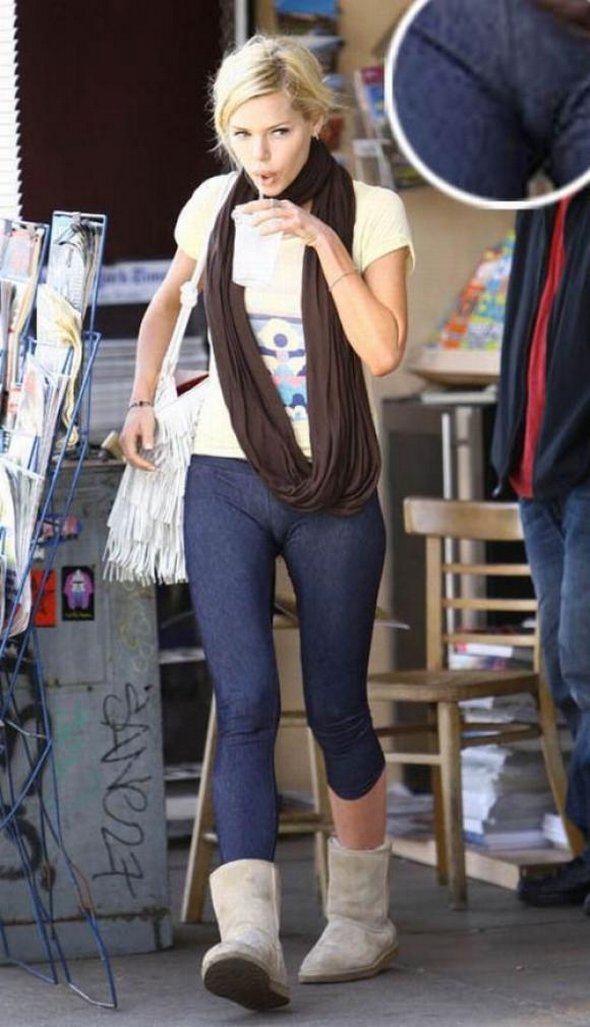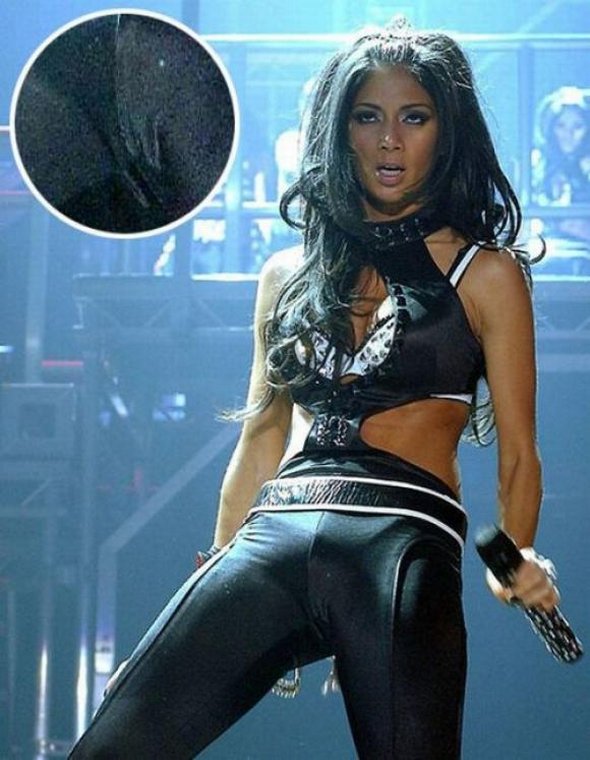 Read more
Remember the David Bowie/Jennifer Connelly movie Labyrinth? One of the model-makers on the set was a young Australian named Ron Mueck. After dabbling in creating realistic props for advertising (that's where the money is, baby!), Mueck started producing three-dimensional sculptures purely for art. His work quickly caused a sensation in art circles in the United Kingdom, and Dead Dad — displayed as part of the 1997 Sensation show at the Royal Academy of Arts — gave him international frame. We're fortunate to have been able to see a collection of twelve of Mueck's works at the Gallery of Modern Art here in Brisbane. The girls are young enough to innocently appraise the naked form without being silly, so we took them into the show.
Youth (2009). Diminutive figure (65 cm high) of African or African-American youth, holding up his T-shirt to examine a wound in his side.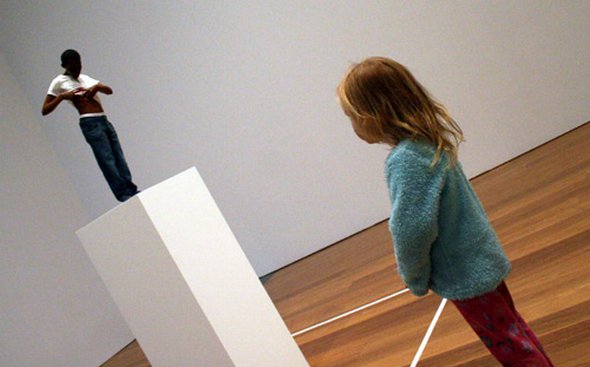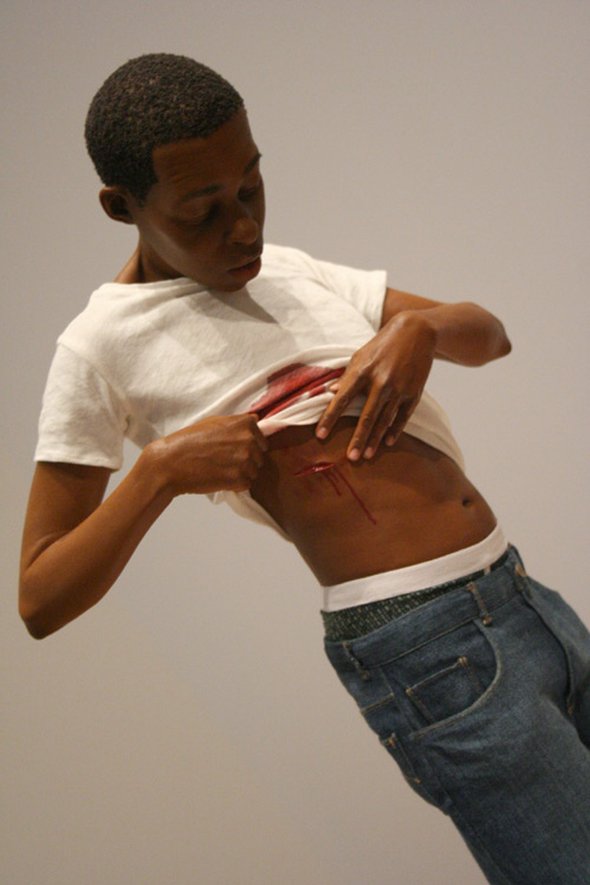 Dead Dad (1996–97), A three-foot-long sculpture of Mueck's father lying on his back, naked. This sculpture uses Mueck's real hair.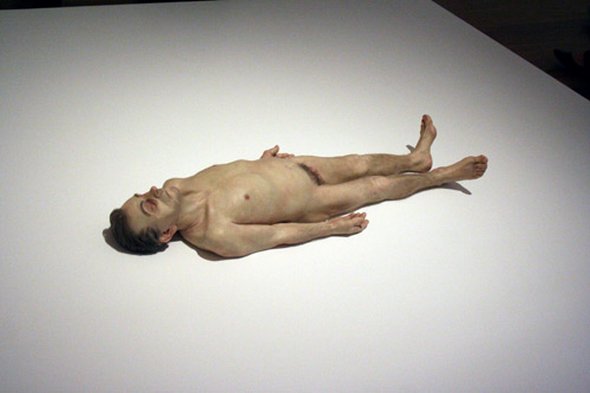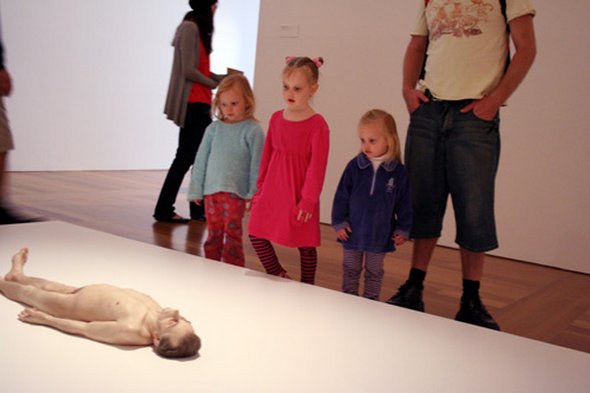 A Girl (2006). Newborn baby, with part of her umbilical cord and some blood.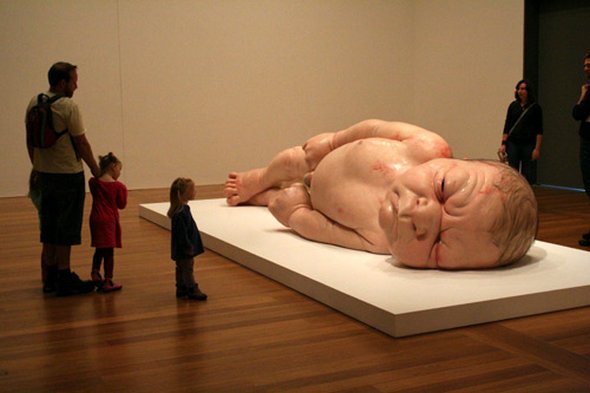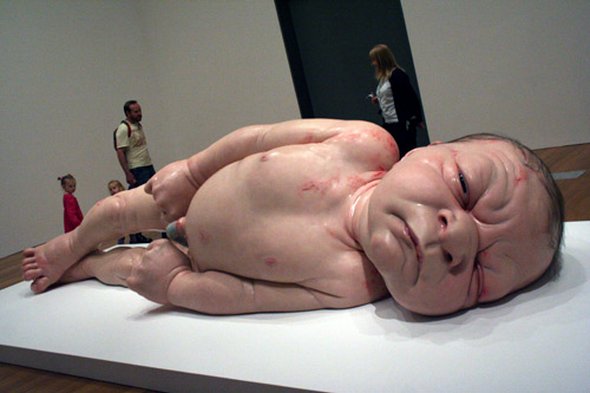 Read more
Having enough money always leads to some fun times. However, you don't have to have thousands of dollars to have fun. There are other ways of having fun with your money (other than the obvious).
You can use your bills to create impressive illusions. This is a way of showing your creativity and showing the world your view of the famous people that are on bills. I guess some of them would be honored by the way you perceive them.

These are 28 selected photos of those attempts of creating creative illusions using money bills and your own imagination. Judge by yourself how successful they were and feel free to try it your self. We have tried it and it is loads of fun.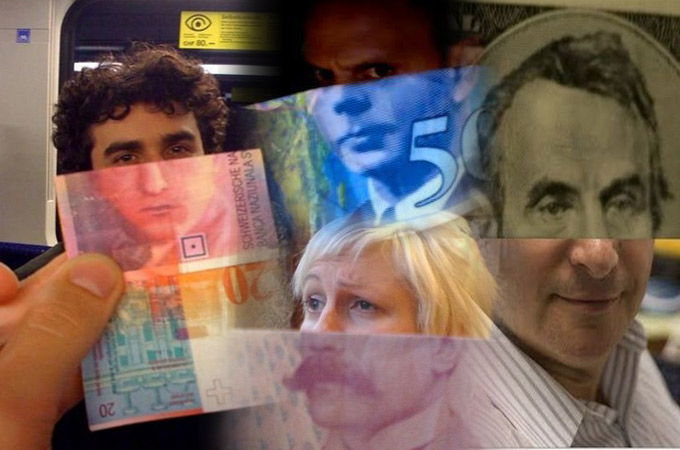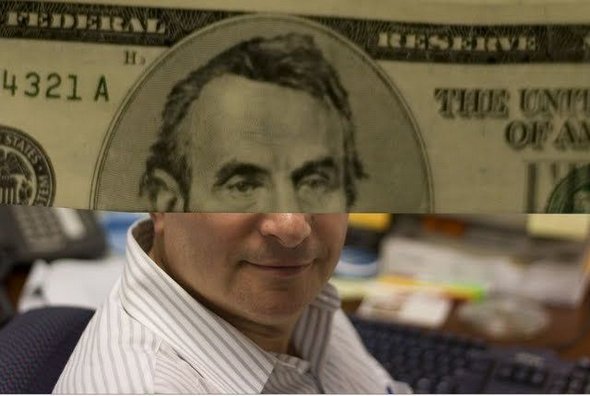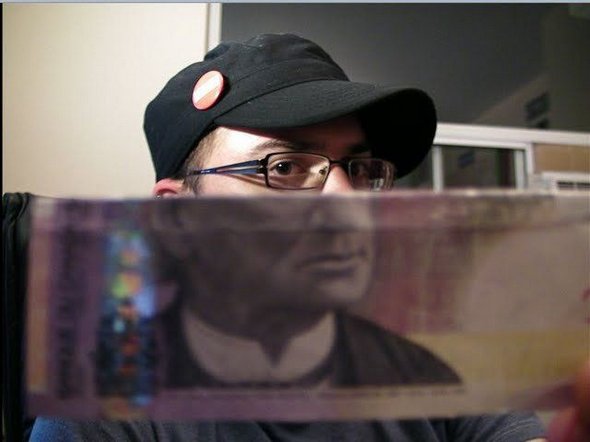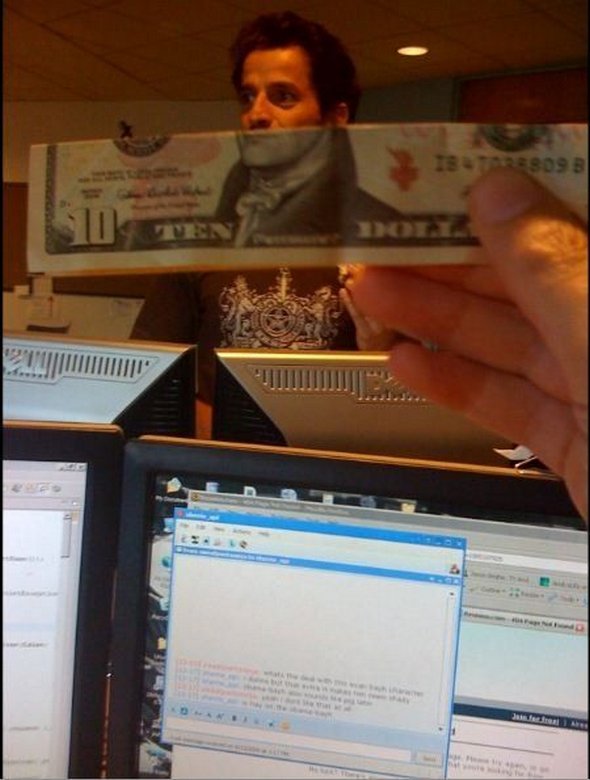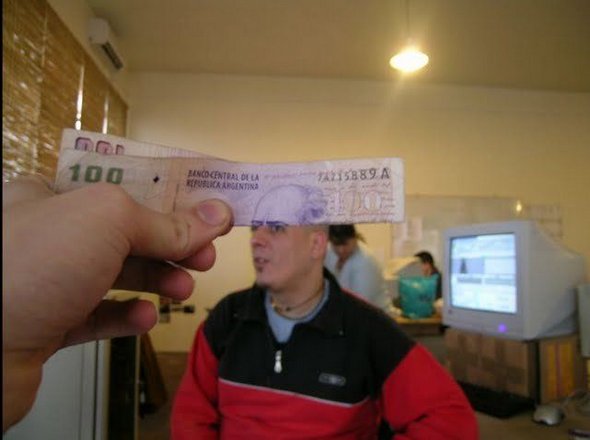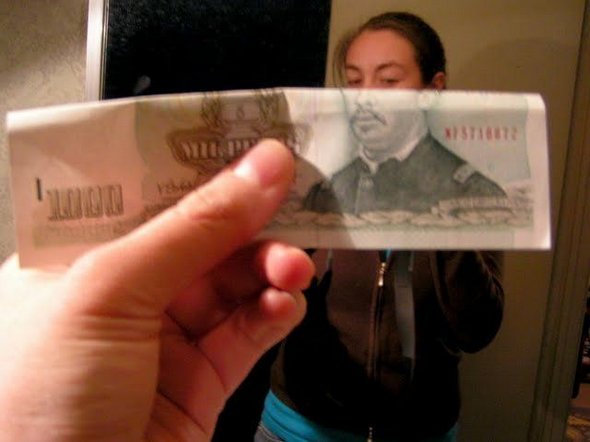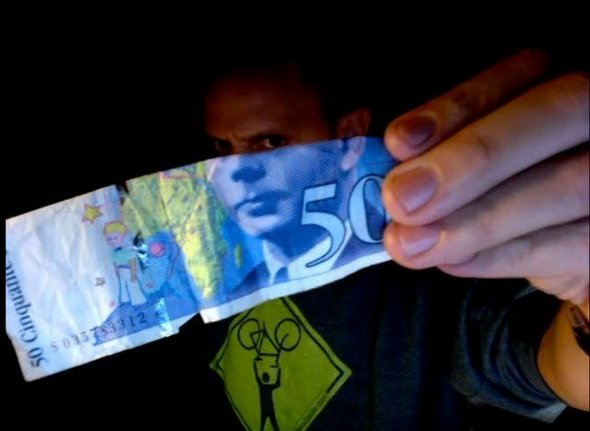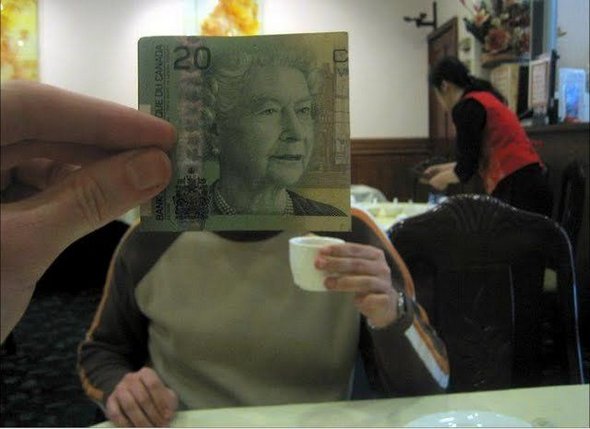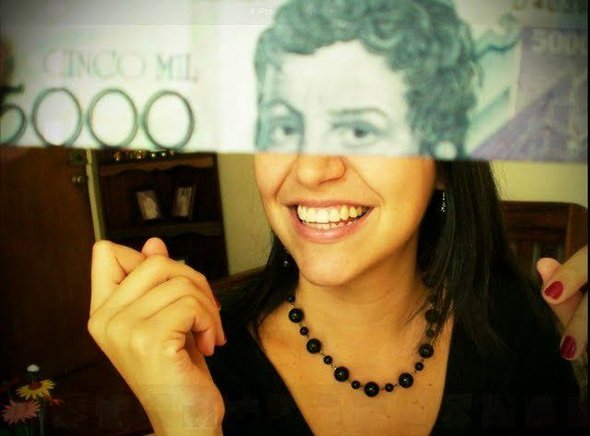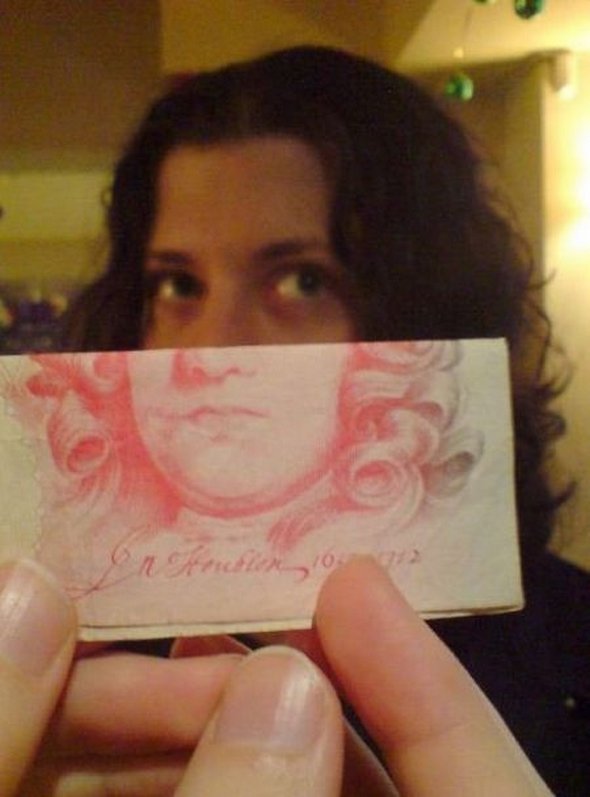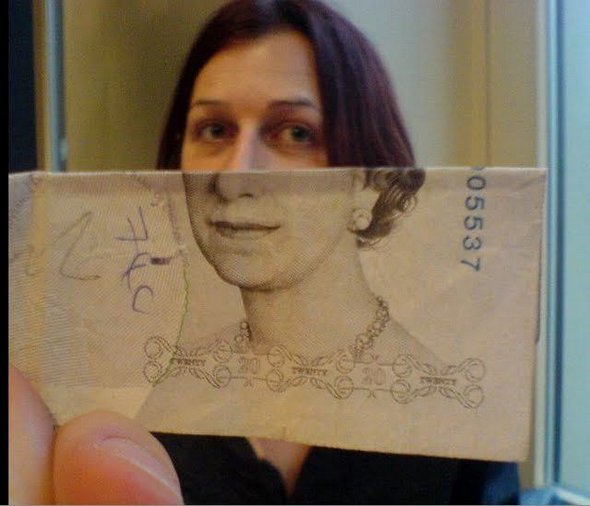 Read more
Artist Scott Campbell has effectively displayed us that with dozens on one dollar bills and some precise cutting you can create some amazing One Dollar Art which is a series of laser-cut etchings, each on a stack of $1 bills. Kind of a crime against the nature,  to ruin your dollar bills. Although, everything goes when it comes to art. We hope that his investment pays off in the end.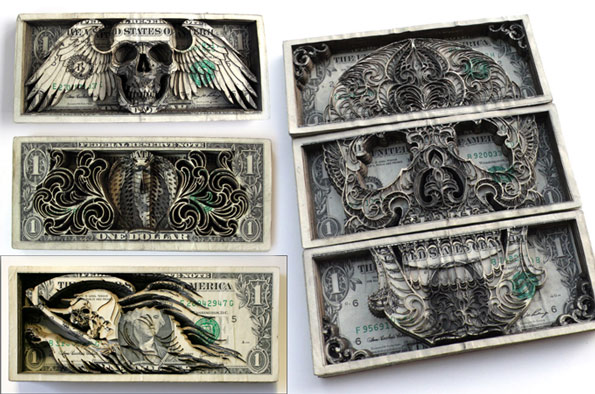 About the author and the exibition: Critically acclaimed tattoo artist, Scott Campbell, recently showed his work at the O.H.W.O.W. gallery in Miami, FL. The highlight of the evening was a series of laser-cut etchings, each on a stack of $1 bills. The collection is entitled "Make It Rain" and shows a sampling of the artist's dark and beautiful undertones.
Scott Campbell was born in rural Louisiana and began his career illustrating before mastering the art of tattoo. In 2004, he opened Saved Tattoo in Brooklyn where he perfected his signature style. If you are interested to see more artwork from this artist or buy some of his fine artwork visit online web-page:Â  scottcampbelltattoo.com.
Source:Â scottcampbelltattoo.com & O.H.W.O.W. Gallery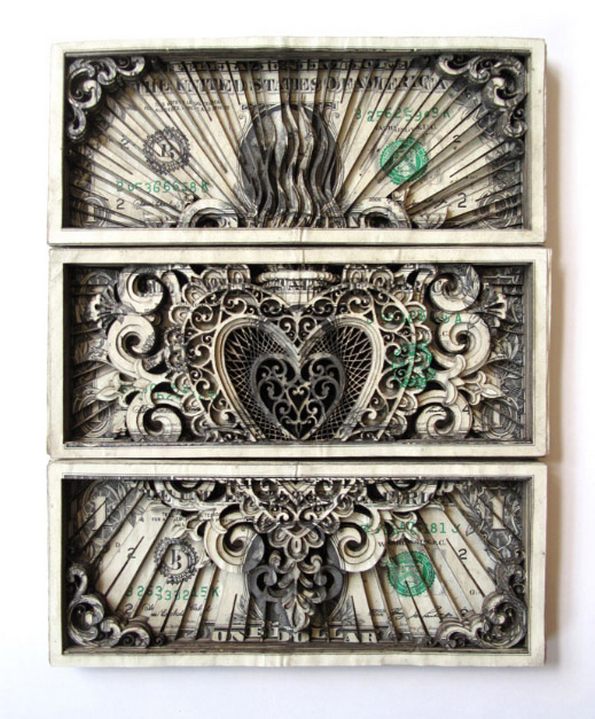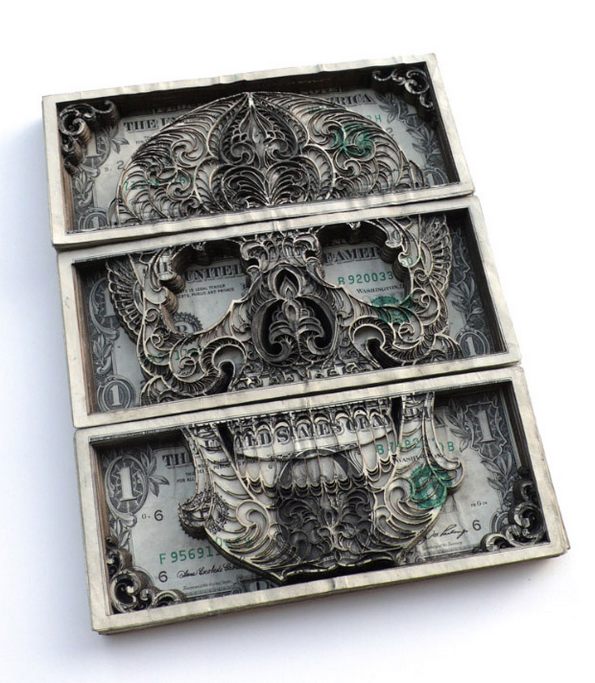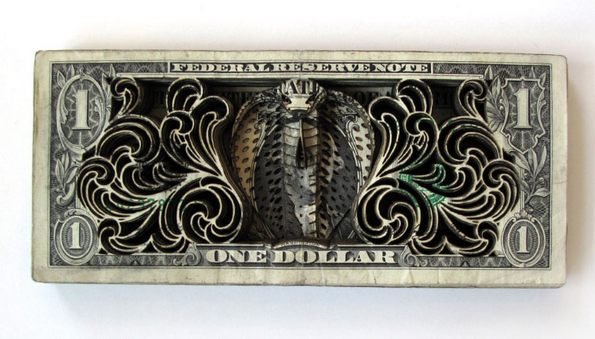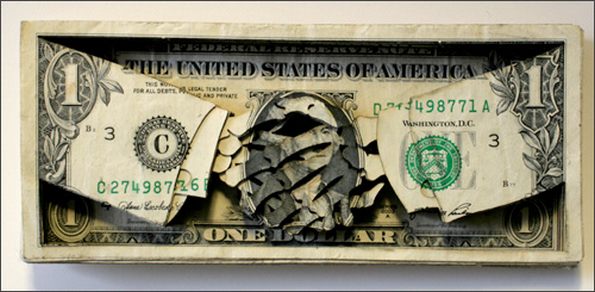 Read more
Having fun with money seems to be a hobby of many people out there. I guess nobody ever told them not to play with money. On the other hand, since there is a wide range of  money notes and currencies that you may find here messed up and made creative use of, I guess that is a common feature to a lot of people out there, to play with money, by defacing presidents, modification it in a creative way or writing  creative jokes on them.
Although, you would have to admit that some inspired ideas are really worth realized no matter the cost. I know that I would gladly exchange my money to some of these dollar bills no matter what the exchange rate was.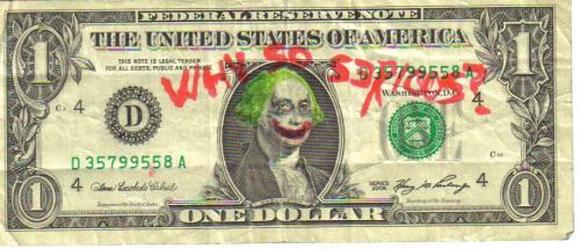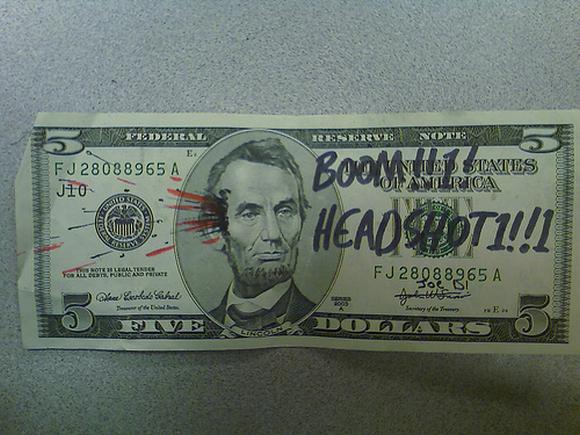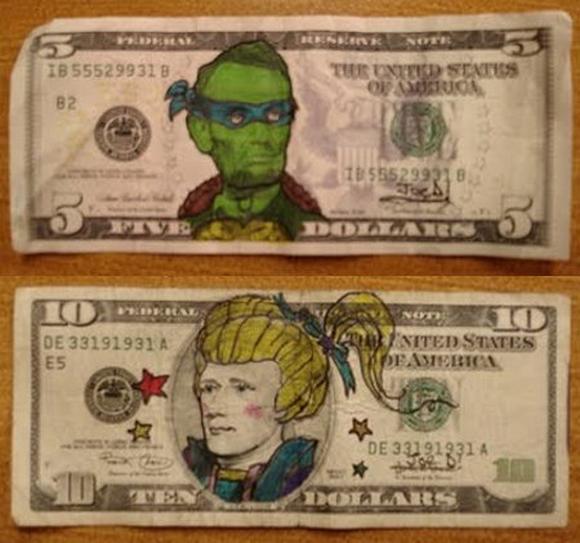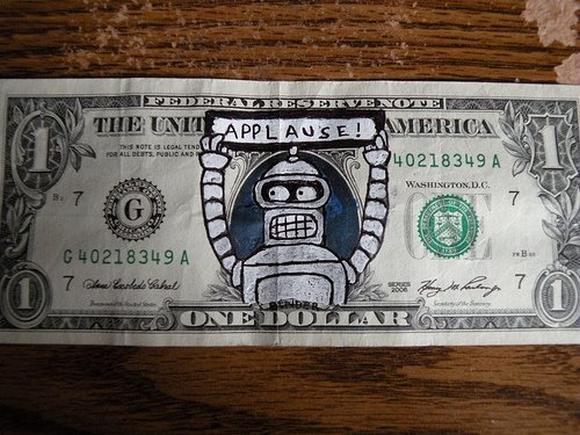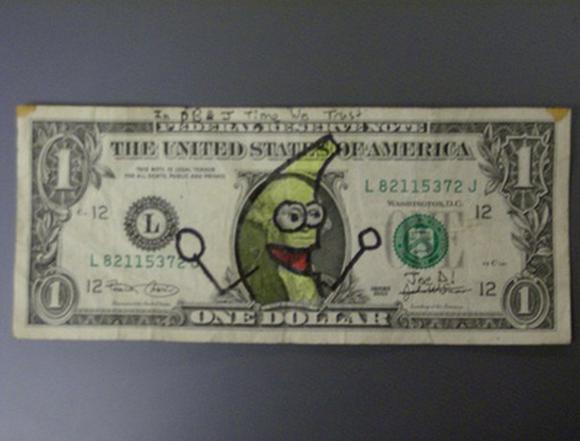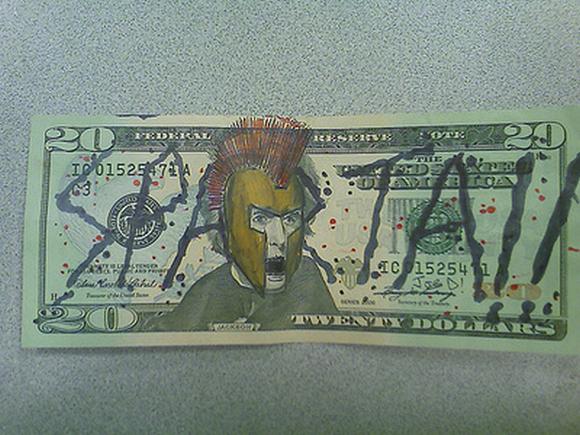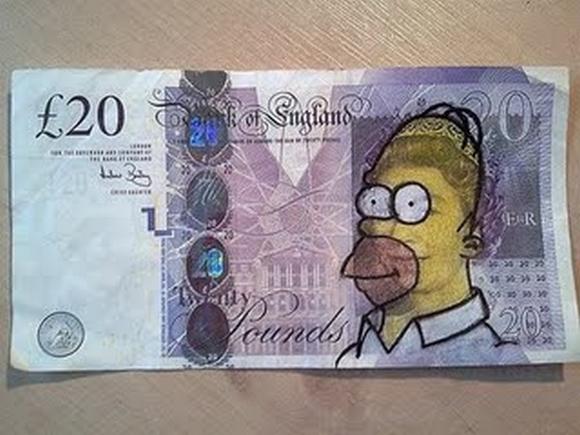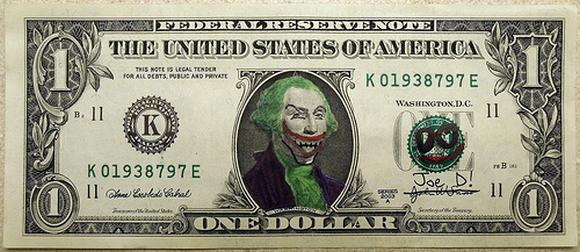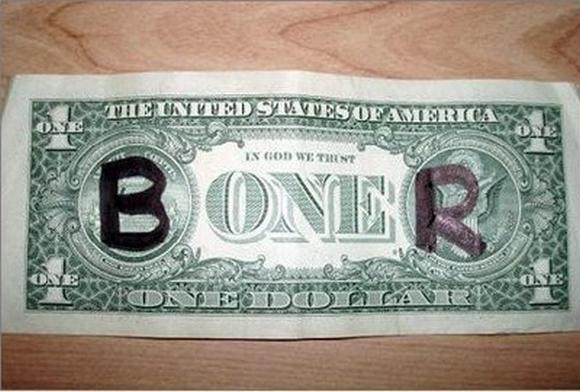 You MUST see these cool photo galleries!