Remember the David Bowie/Jennifer Connelly movie Labyrinth? One of the model-makers on the set was a young Australian named Ron Mueck. After dabbling in creating realistic props for advertising (that's where the money is, baby!), Mueck started producing three-dimensional sculptures purely for art. His work quickly caused a sensation in art circles in the United Kingdom, and Dead Dad — displayed as part of the 1997 Sensation show at the Royal Academy of Arts — gave him international frame. We're fortunate to have been able to see a collection of twelve of Mueck's works at the Gallery of Modern Art here in Brisbane. The girls are young enough to innocently appraise the naked form without being silly, so we took them into the show.
Youth (2009). Diminutive figure (65 cm high) of African or African-American youth, holding up his T-shirt to examine a wound in his side.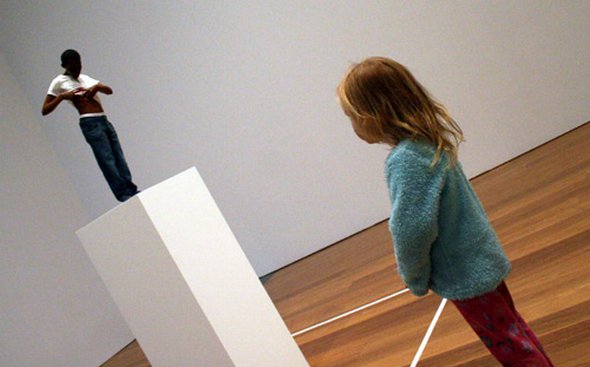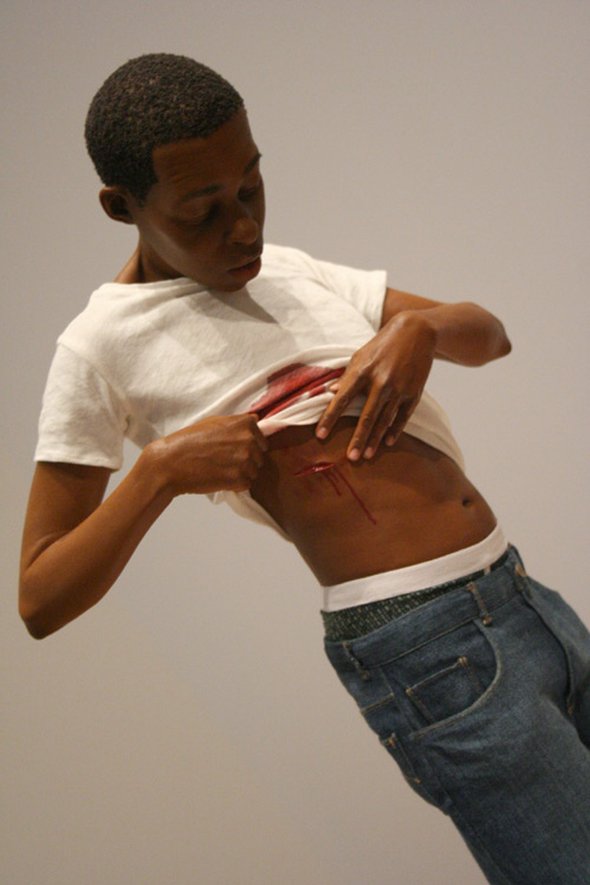 Dead Dad (1996–97), A three-foot-long sculpture of Mueck's father lying on his back, naked. This sculpture uses Mueck's real hair.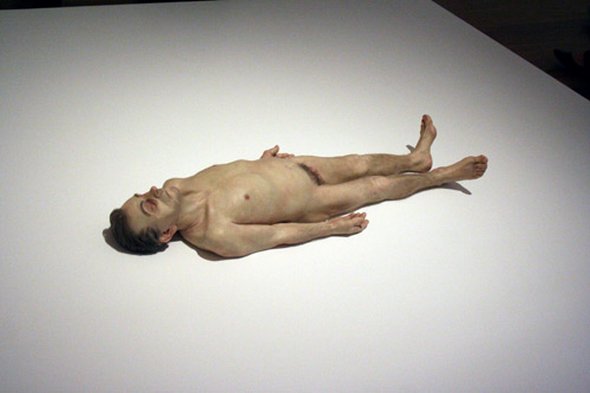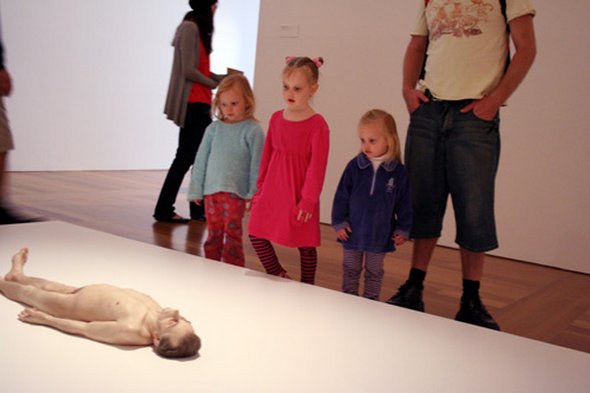 A Girl (2006). Newborn baby, with part of her umbilical cord and some blood.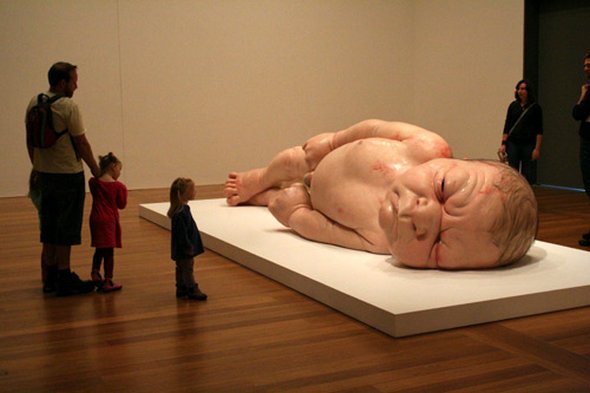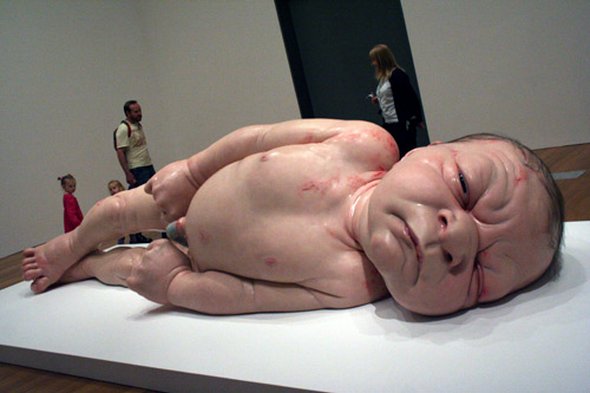 Read more
It is well known that in popular literature, comics and graphic arts, women warriors have always been a major inspiration of many fantastic artworks. There is something intriguing about a kickass woman fighting in this men dominated world. It is a start of a new era, an era where women are getting more and more powerful. This trend clearly reflects on modern art and fantasy 3D graphic designers. Is that the factor that makes these images so awesome?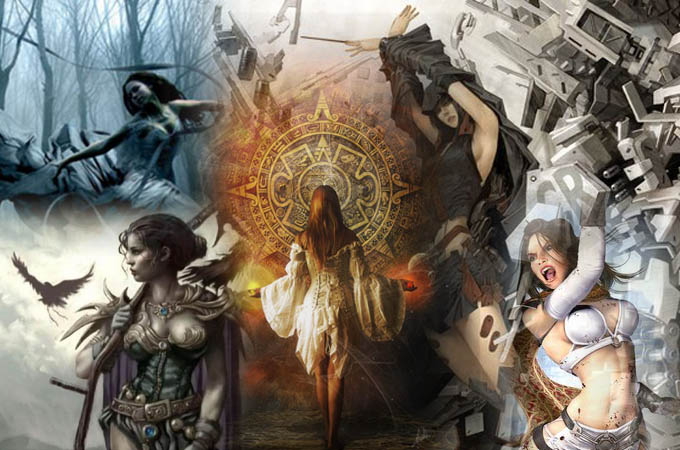 The level that this graphic arts movement has reached is confirmed in this cool gallery of fantastic kickass women warriors.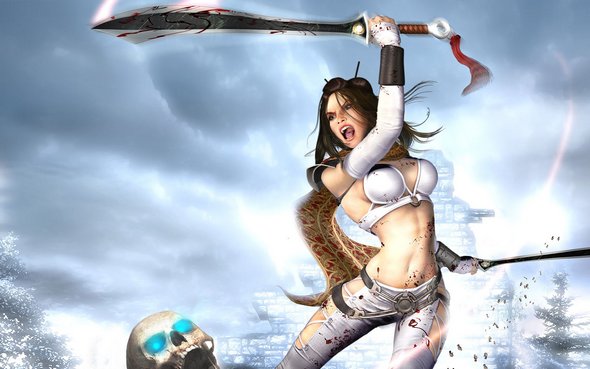 It's possible to be famous long past your lifetime on the strength of one piece. No one exemplifies that possibility as well as Meret Oppenheim, Swiss painter and sculptor of German birth, whose Object from 1936 is at the Museum of Modern Art. Here are her best known sculptures and short explanation about some of them.

Fur Covered Cup, Saucer, and Spoon, 1936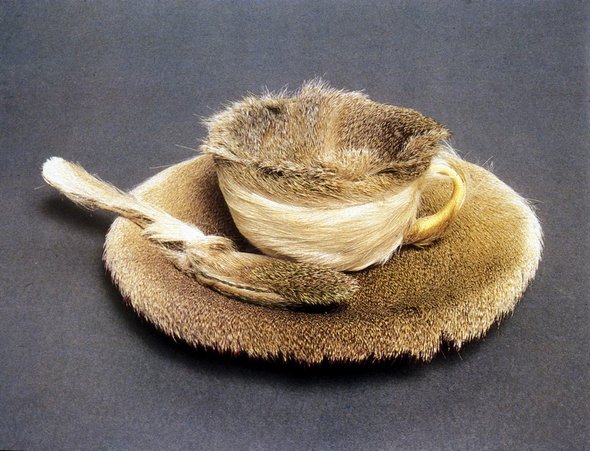 This Surrealist object was inspired by a conversation between Oppenheim and artists Pablo Picasso and Dora Maar at a Paris cafe. Admiring Oppenheim's fur-covered bracelet, Picasso remarked that one could cover anything with fur, to which she replied, "Even this cup and saucer." Soon after, when asked by André Breton, Surrealism's leader, to participate in the first Surrealist exhibition dedicated to objects, Oppenheim bought a teacup, saucer, and spoon at a department store and covered them with the fur of a Chinese gazelle.
Table With Bird Legs, 1939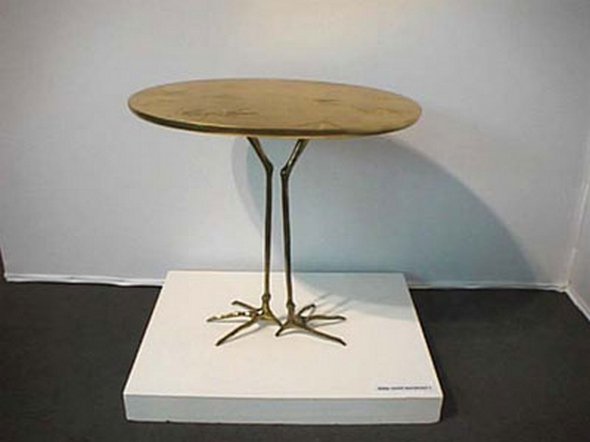 Oppenheim's table, like her tea cup touched on a nerve that was about the female. The legs of the table are slender bird's legs. Choosing the subject of the table, where women serve tea or dinner, the table suggests an object of offering. The table becomes a delicate, erotic object of irony, humor, and beauty.
Fur-covered Ring, 1985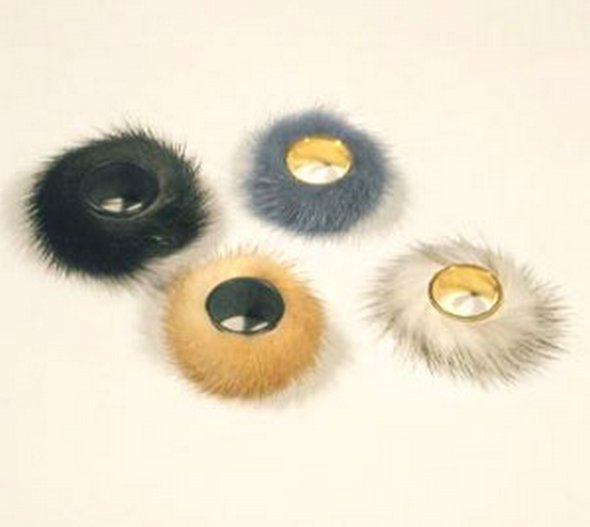 Ma Gouvernante – My Nurse – Mein Kindermädchen, 1936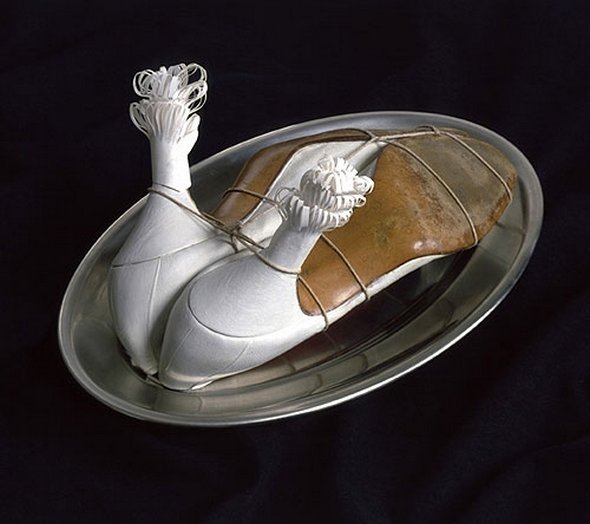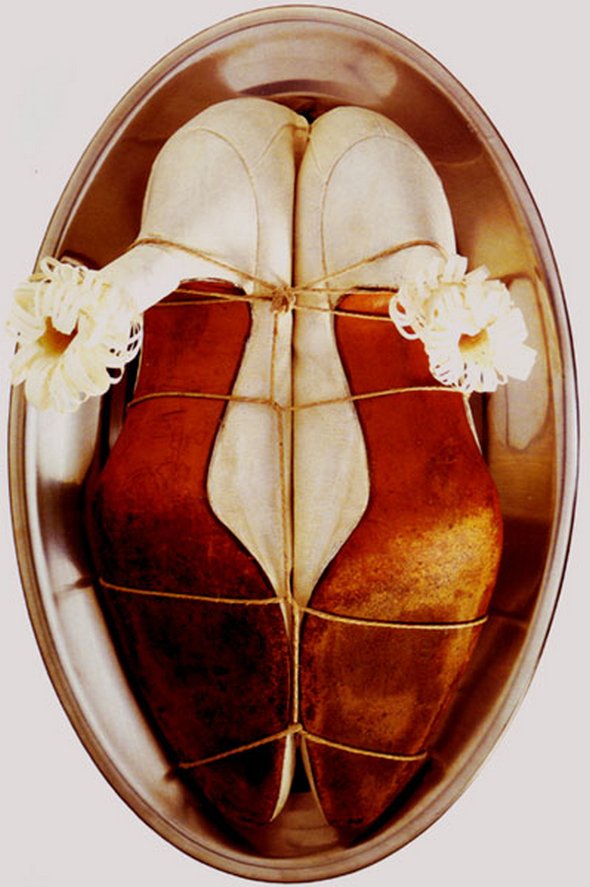 Read more
You MUST see these cool photo galleries!