Imagine how much money you could save, if you made an office completely  out cardboard. Impossible; I hear you say. But these images say otherwise. Yes, it is possible and it even looks really cool.
I believe it would be a perfect option for all companies that want to show their care for the nature, and the headquarters of save the nature activists. This, light and fully recyclable office, looks good and perfectly functional. The only thing you need to worry about is your employees bringing a lighter to work. I would buy a good supply of fire extinguishers along with it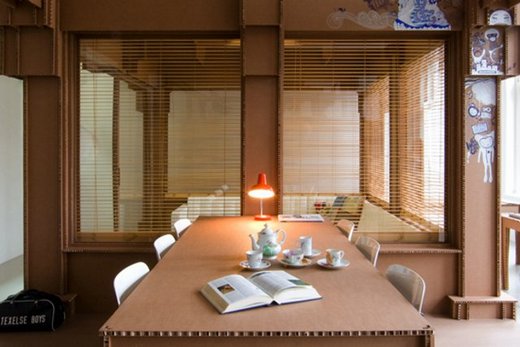 Green development is becoming increasingly more popular with architects, builders and homeowners each year. Consumers' environmental awareness is growing and they have come to demand more naturally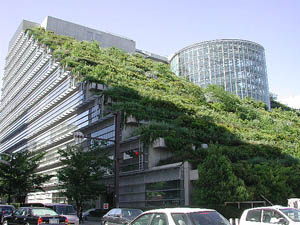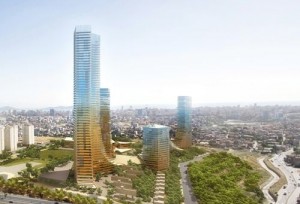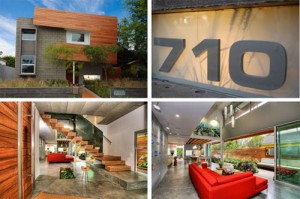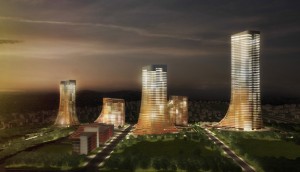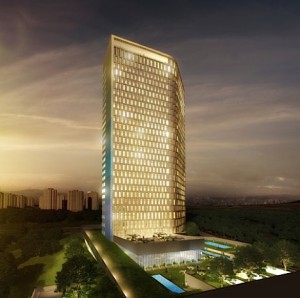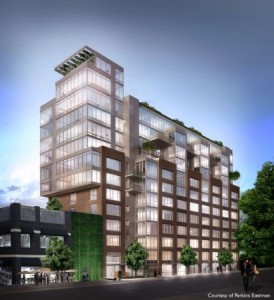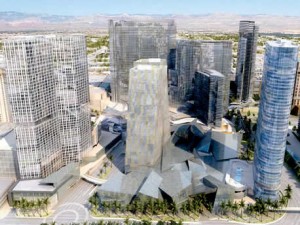 sustainable and recycled materials incorporated in the construction and renovation of their homes and favor homes that utilize construction and design techniques that improve energy efficiency and reduce indoor air pollution. These green home building techniques not only let homeowners feel good about leaving a smaller environmental footprint, but can provide long-term savings in utility bills. Does a greener house have to look like a yurt or geodesic dome like so many of the first-generation eco-houses of the 1970s? On the contrary, green-built homes are often indistinguishable from their traditional counterparts. Green buildings will, however, function much differently. Their heating and cooling costs will be lower if they are sited to maximize wind-sheltering trees and incorporate passive solar design principles. Green building is a growing segment of the new home and home renovation market. Go to any Homebuilders Expo these days and you'll find plenty of vendors exhibiting green building products and services, from energy-efficient appliances to roof shingles made of recycled plastic to architecture firms that specialize in sustainable design. The hit television series Extreme Makeover: Home Edition has incorporated green building in many of its episodes, in part to help out its financially struggling families with lower energy and maintenance bills for the future, but also in recognition of this progressive trend in the building industry.
Realtors are finding that green architecture components are a good selling point for their listings. Home buyers in this relaxed housing market can be more selective about their many housing options and the long-term economies of green homes make for an attractive real estate package. Banks and financial lenders are also recognizing the investment value inherent in green construction and are responding by offering more favorable terms for these loan customers.
There is also the social trend of environmentalism as a way of life. Just as consumers are veering away from sport-utility vehicles and snapping up hybrid and more fuel-efficient cars, so too are prospective home buyers thinking twice about the status of traditionally-designed houses and thinking more about building green.
If you are interested in learning more about green design, check out your next home builders fair in your area or contact a local architect to discuss this exciting home building and renovation option. You'll be happy you did.
Building materials typically considered to be green include rapidly renewable plant materials like bamboo and straw, lumber from forests certified to be sustainably managed, ecology blocks, dimension stone, recycled stone, recycled metal, and other products that are non-toxic, reusable, renewable, and/or recyclable.
The Environmental Protection Agency also suggests using recycled industrial goods, such as coal combustion products, foundry sand, and demolition debris in construction projects. Building materials should be extracted and manufactured locally to the building site to minimize the energy embedded in their transportation. Green buildings often include measures to reduce energy use. To increase the efficiency of the building envelope, the barrier between conditioned and unconditioned space, they may use high-efficiency windows and insulation in walls, ceilings, and floors. Another strategy, passive solar building design, is often implemented in low energy homes. Designers orient windows and walls and place awnings, porches, and trees to shade windows and roofs during the summer while maximizing solar gain in the winter. In addition, effective window placement can provide more natural light and lessen the need for electric lighting during the day. Solar water heating further reduces energy loads.
Finally, on site generation of renewable energy through solar power, wind power, hydro power, or biomass can significantly reduce the environmental impact of the building. Power generation is generally the most expensive feature to add to a building.
You MUST see these cool photo galleries!