Inventing new gadgets is a tough business. Though, sometimes inventors easily get carried away in trying to make the next technological breakthrough and invent some weird technological inventions. Here are 40 weirdest examples of such technological inventions.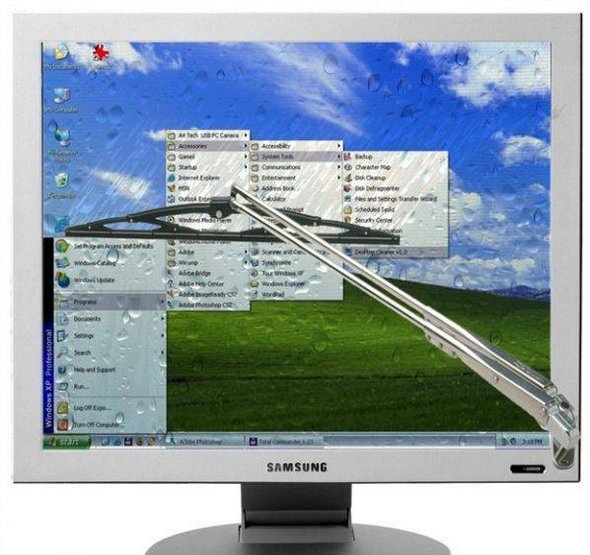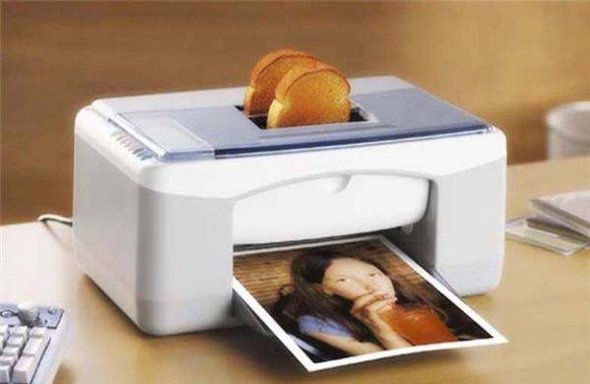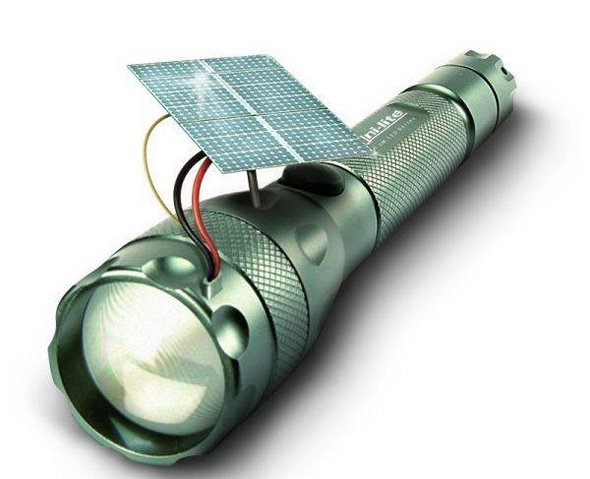 Read more
Next week at New York's Raandesk Gallery of Art work by Kevin Cyr, alongside with fellow artist Jason Bryant, will be on display. Cyr is a painter and sculptor who produced two one-off vehicles you just have to love – Camper Kart and Camper Bike.
Camper Kart
Camper Kart is a pop-up camper constructed out of a shopping cart. The project investigates habitats and housing; recycling and ecology; exploration and mobility.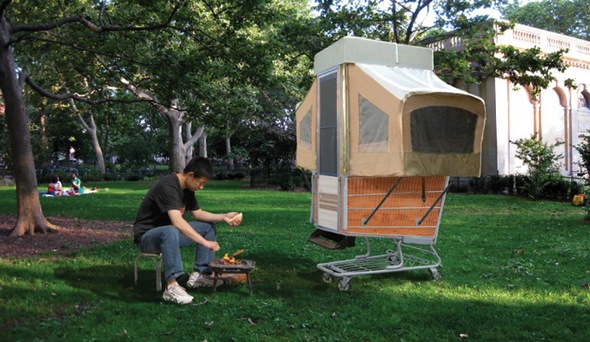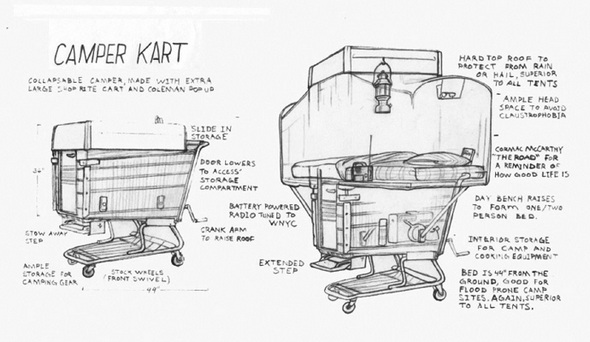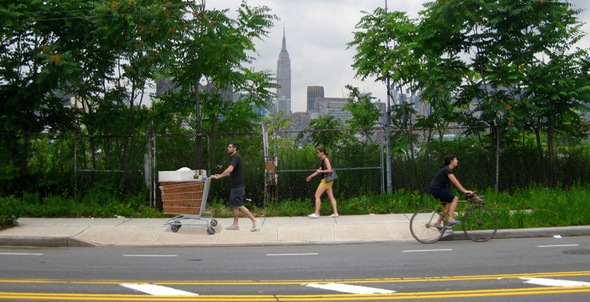 Camper Bike
Camper Bike is a functioning sculptural piece, built in April 2008. A stand alone piece and the subject of a series of paintings.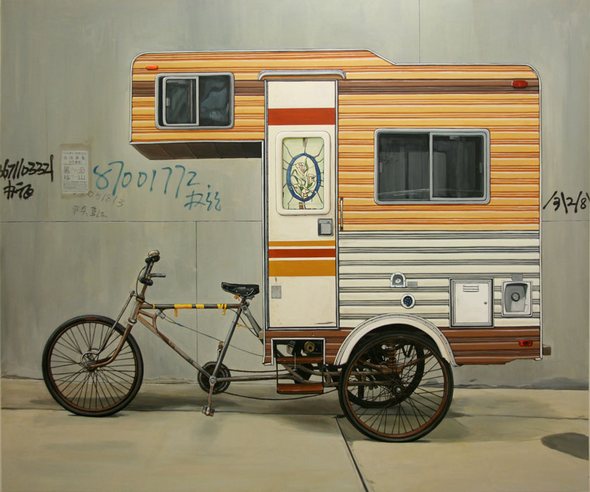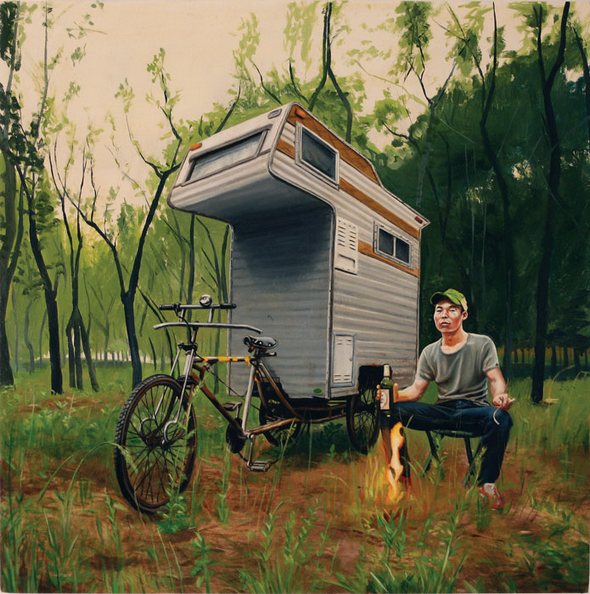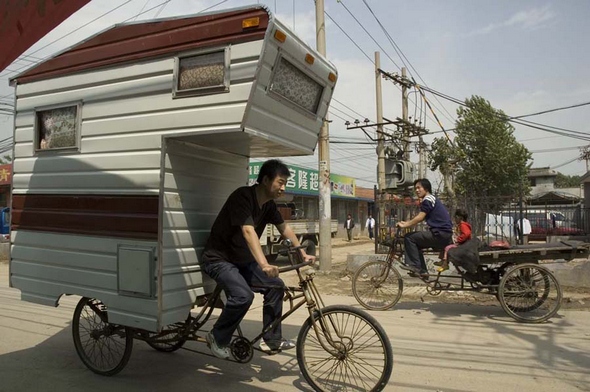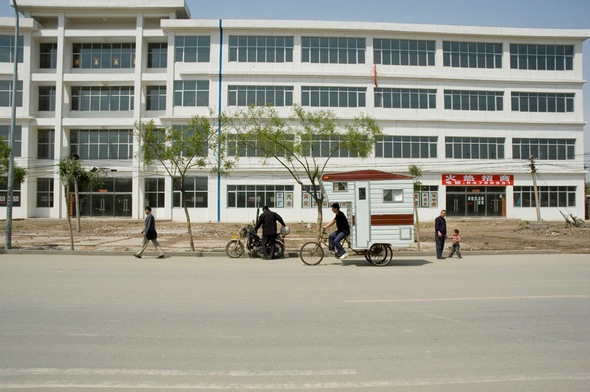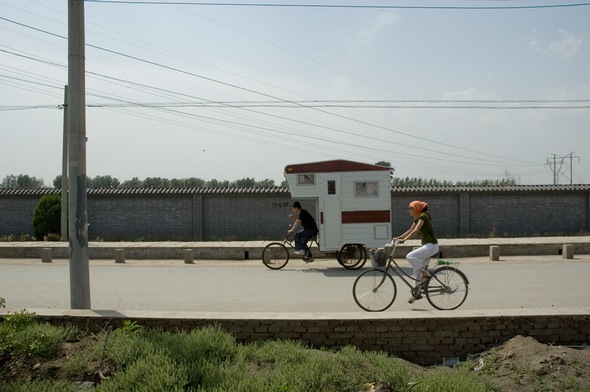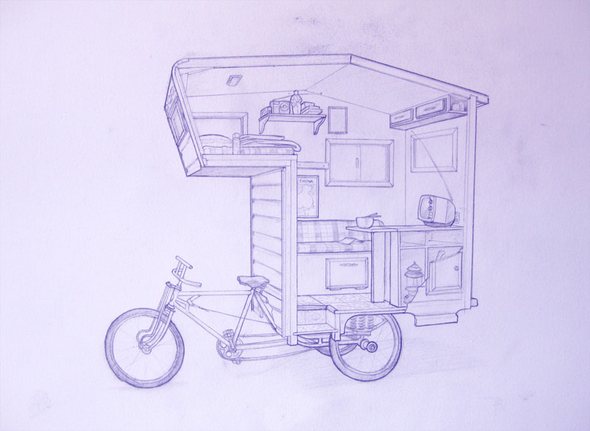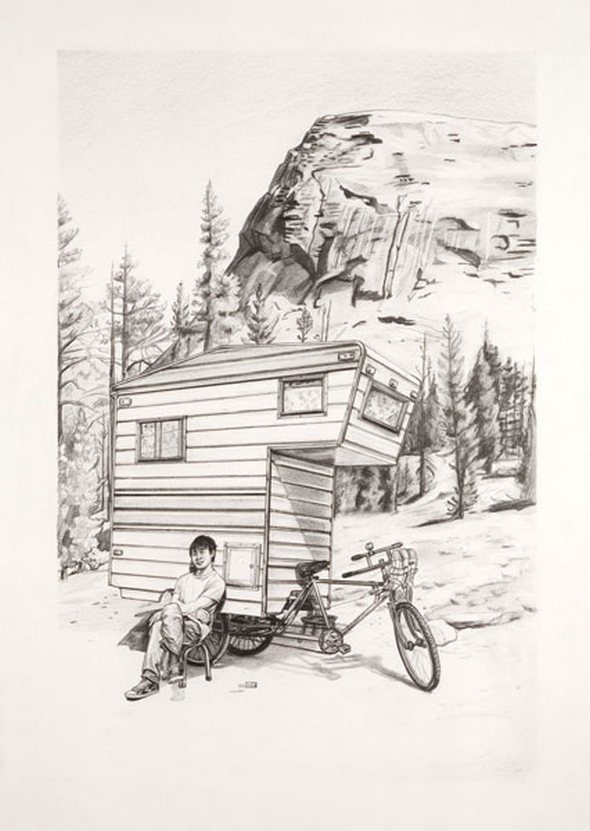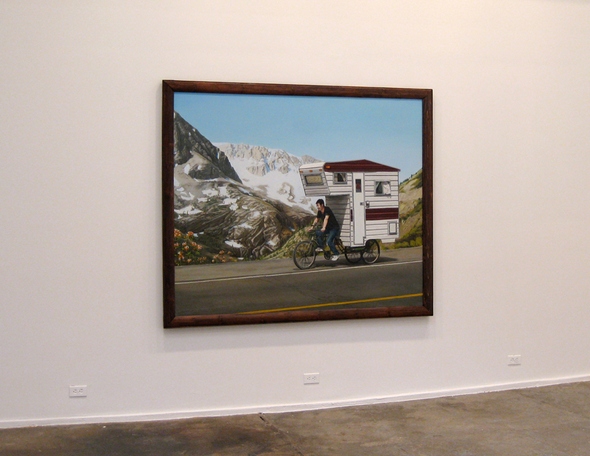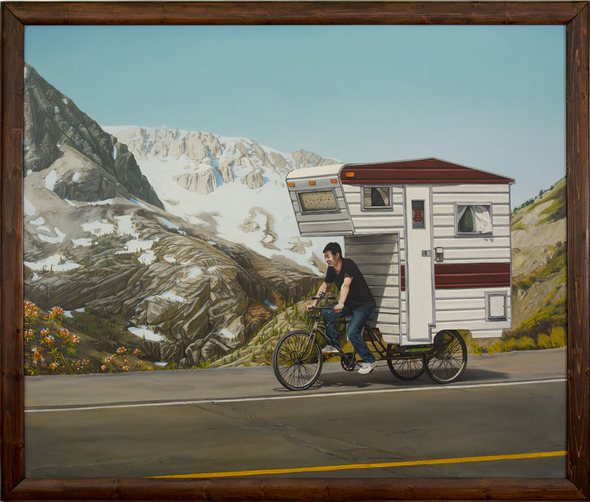 You MUST see these cool photo galleries!