"……an origami paper boat is folded on the river bank, then sailed away……"
Over two days in early November, German artist Frank Bölter staged two touching performances of World's End . The performances, in which the public helped Frank fold and launch a paper boat, before he sailed away in it, grabbed the imagination of London and the rest of the world where it was picked up by the media from Canada to China.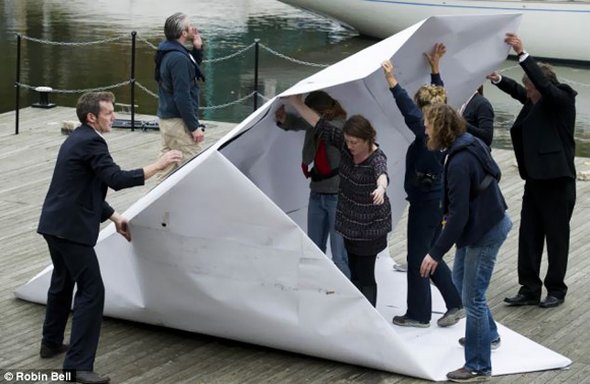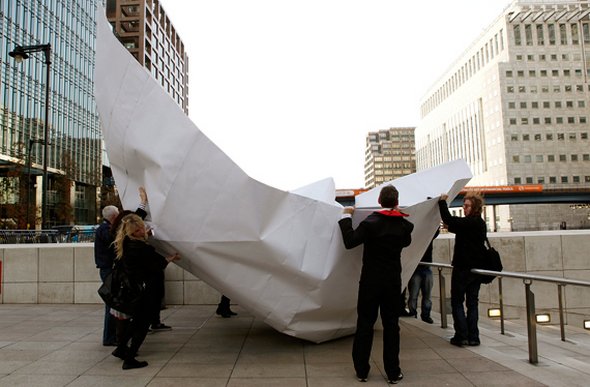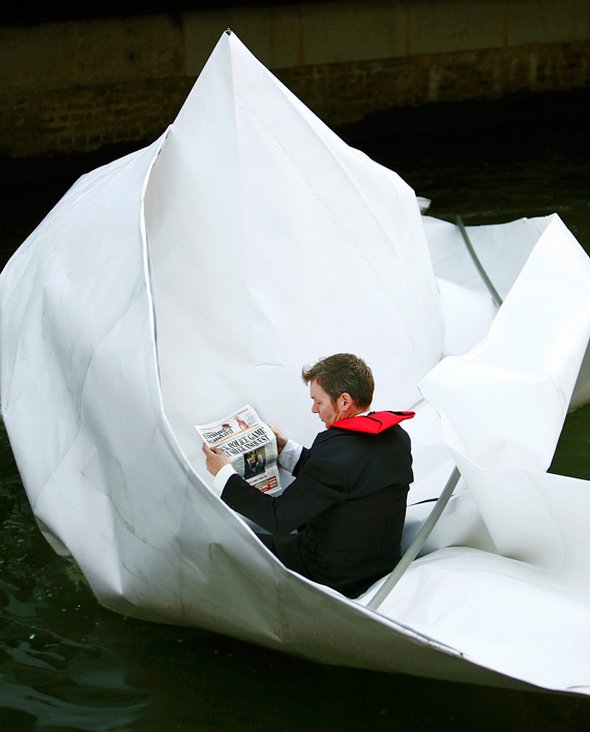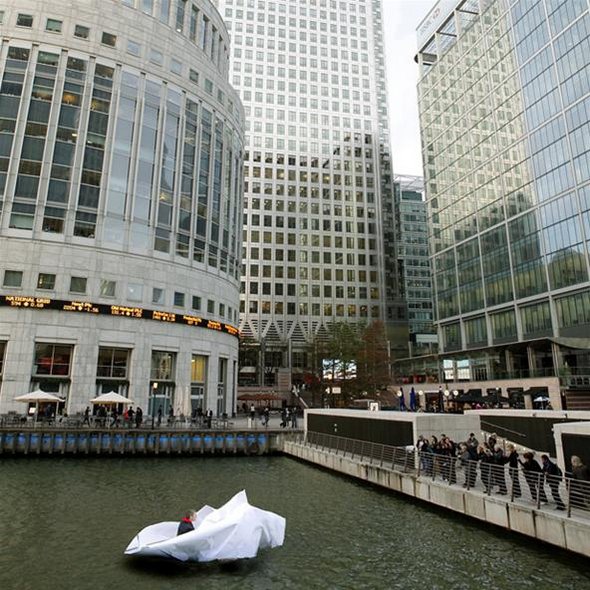 Read more
Put simply, photo manipulation is changing photos to create an illusion. Widely accepted as an art form, photo manipulation requires skill as well as an active imagination. Using Photoshop and other photo editing tools, digital artists have recently taken it to mind-blowing levels, creating everything from surreal and dark environments to strange and otherworldly animals.
Today, I bring you ten of the best photo manipulation artists (and digital teams) around. They're the ones who work with big advertisers to not just push a product but but to make us fall in love with the brand. Creating unbelievable stories with precision and skill, these artists make us believe that magic can exist, that fantasy and reality can merge and that we are only limited by our own imagination. That artists are Christophe Gilbert, Riccardo Bagnoli, Garrigosa Studios, Erik Almás, Staudinger + Franke, La Souris sur le Gateau, Khuong Nguyen, Frank Uyttenhove, Andric Ljubodrag, LSD Photographers. Enjoy them works!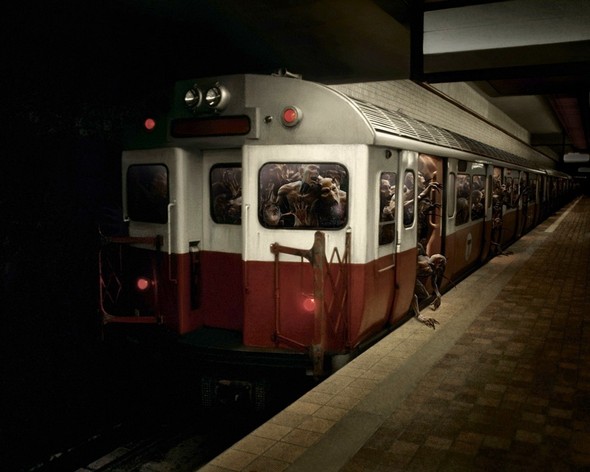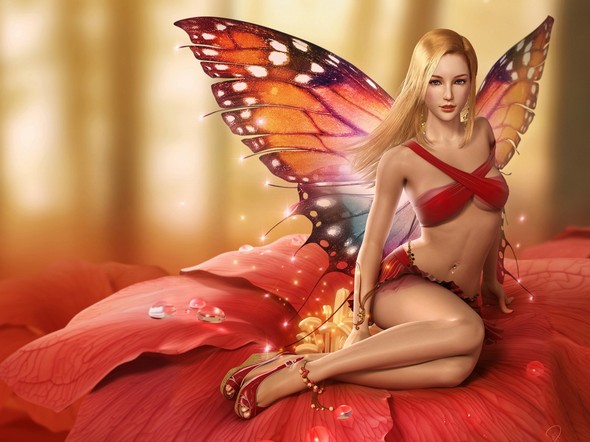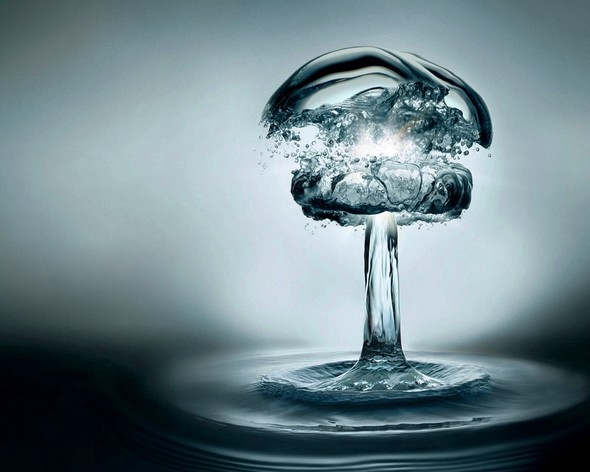 Read more
Have you ever imagined a new world? Have you ever dreamed about cyber world? My guess would be that you probably have, after exhausting yourself playing computer games. In those dreams, your life seems different but, new world is a representation of your creativity. For your father inspiration and imagination, we have created this gallery of cyber girlfashion looks created through creative photo manipulation.  Enjoy here and continue dreaming after…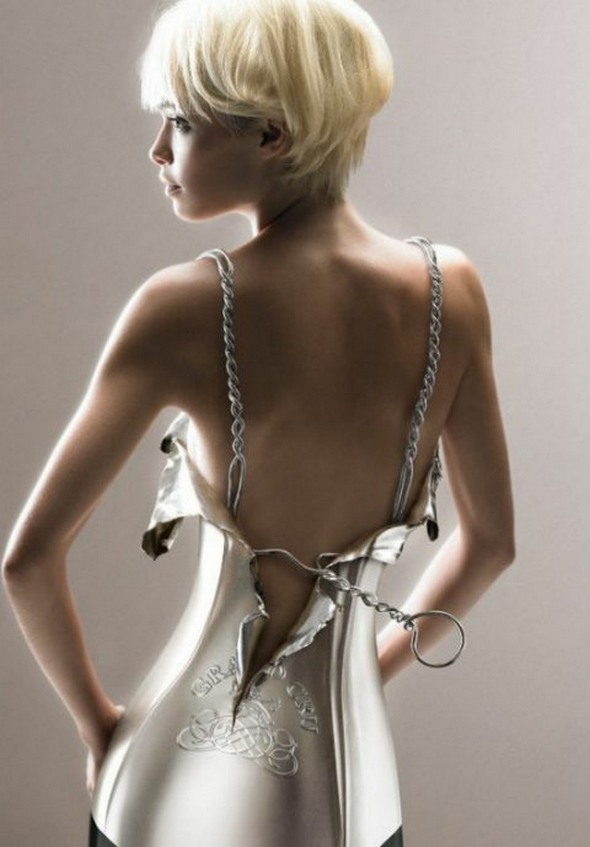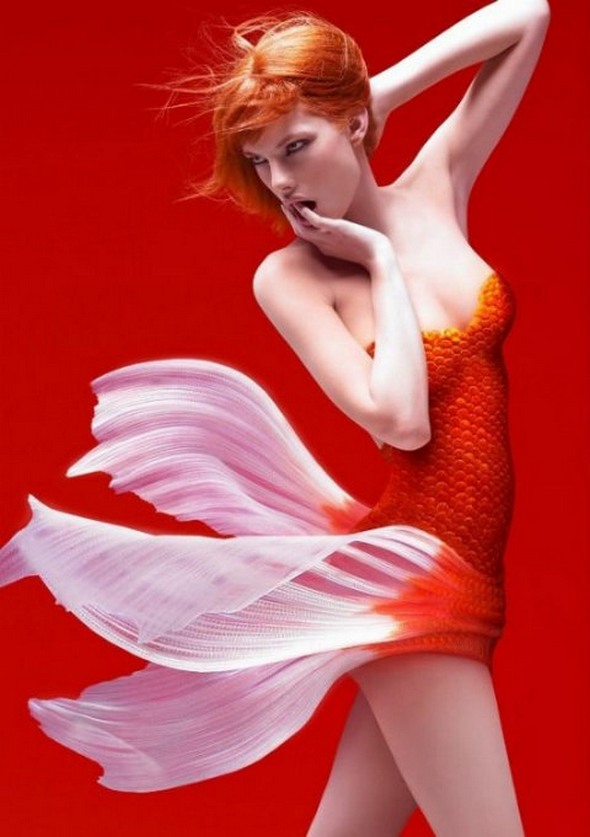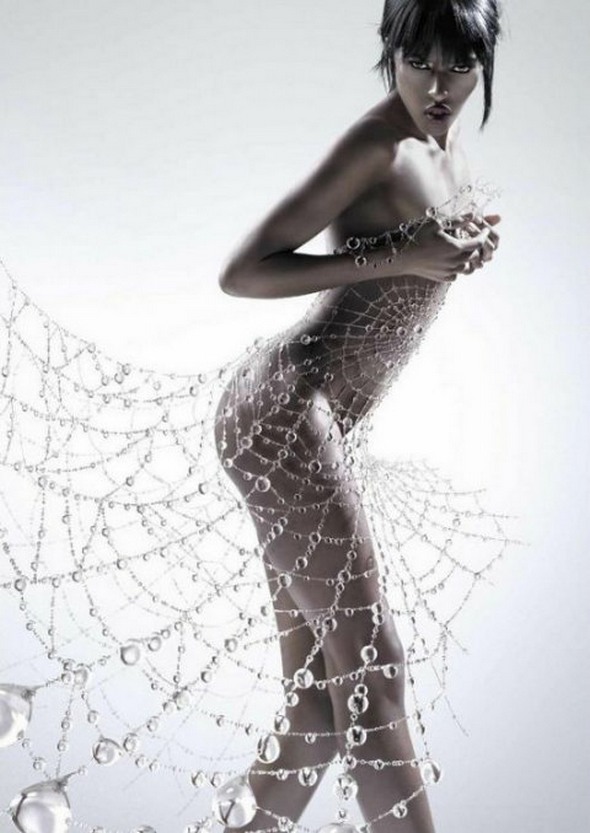 Read more
Jose De la Barra (1956, Peru) has created a dream-like world through his expressing the internal and external fantasies of his imagination with his precise talents in painting and drawing. The expressions and the sensual movements that appear in each piece, create mystic allegories about the universe. By combining his interest in the human form with his desire for symbolic content, he has engendered a language that explains the human condition through a unique perspective. There is a method through which he develops his art relying on material and composition to develop his personal, magical universe.
Arlequines Femeninos, 2008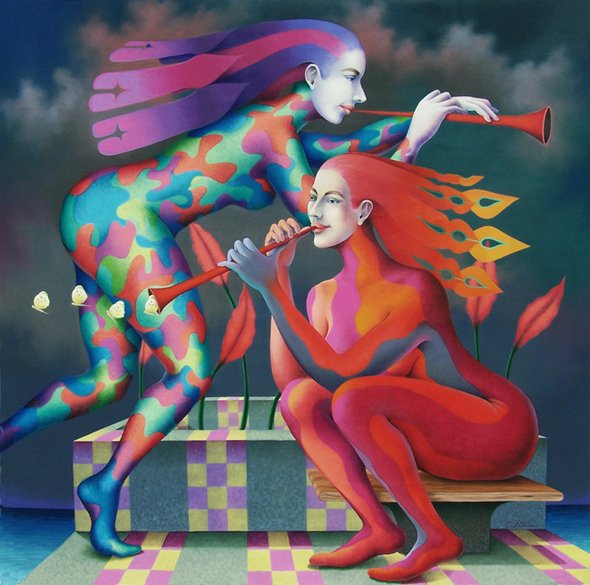 Curiosidad, 2008
Perfil 2, 2010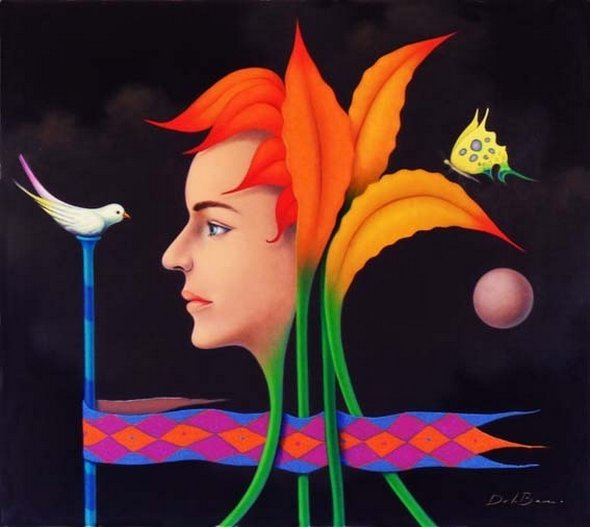 De la Barra considers himself a Surrealist, one who plays and exaggerates reality as perceived in this subjective world. He attended the Fine Arts Autonomous Superior School in Lima, Peru, where he studied Painting, Illustration, and Murals, combining this academic training with innate tendencies toward abstraction, he developed a figurative style that was immediately well received and noted for its innovation. De la Barra, reputation is well pronounced throughout South America, and has lead to a long career history of eminent exhibitions and Awards. His reputation has sent his work all over Europe and North America where he is recognized as one of the most innovative artists of his generation.
Discrecion, 2008
Encuentro, 2010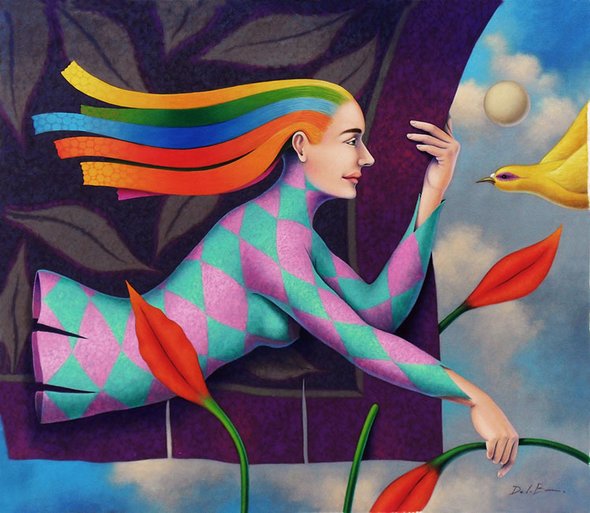 Gitana, 2008
Jugando con palomas, 2010
Musicos Adolescentes, 1997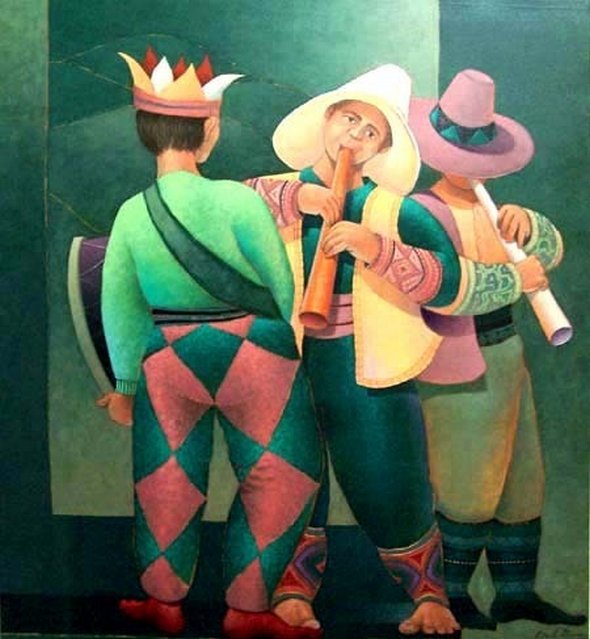 Read more
It's so amazing what you can do when you find a dark space, slow your shutter, crank your imagination in high gear and start playing with light. Light paintings, known as light drawing or light graffiti, are a photography technique very popular today. We wanted to share with you what we consider great examples of light paintings. Check them out!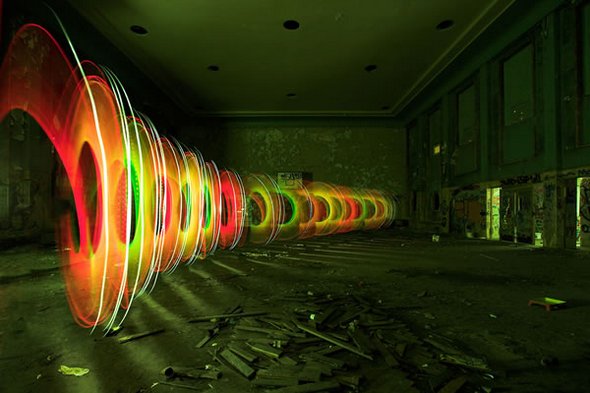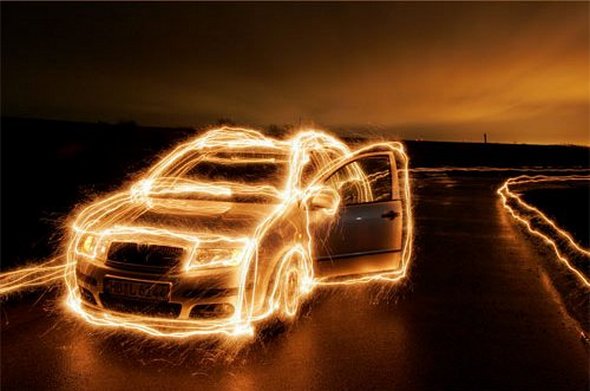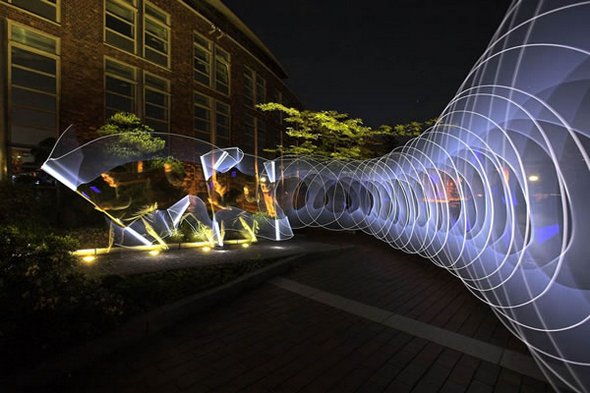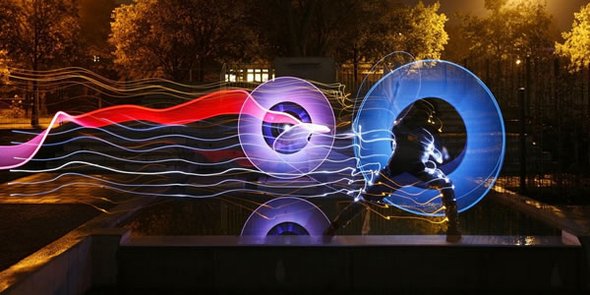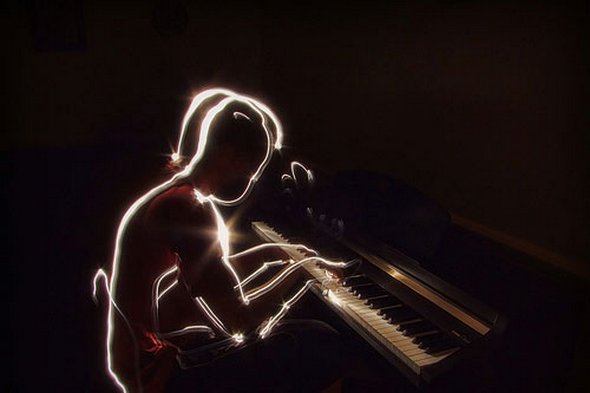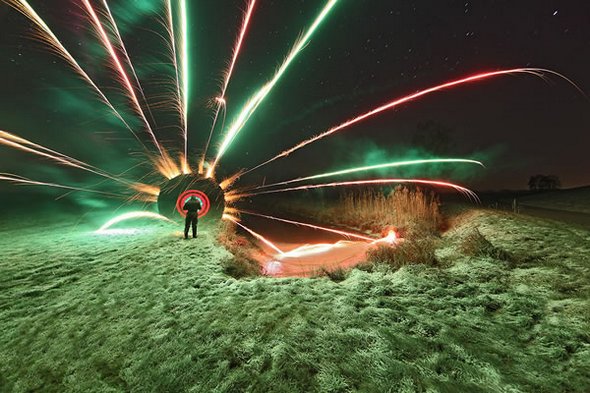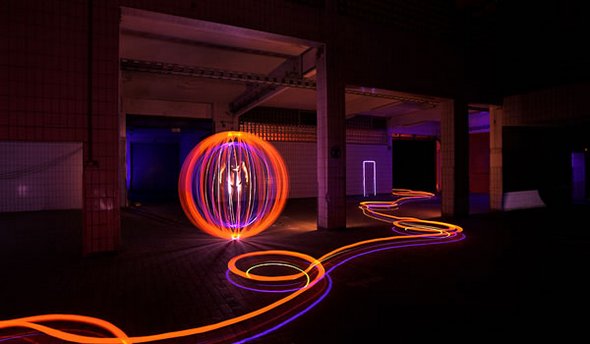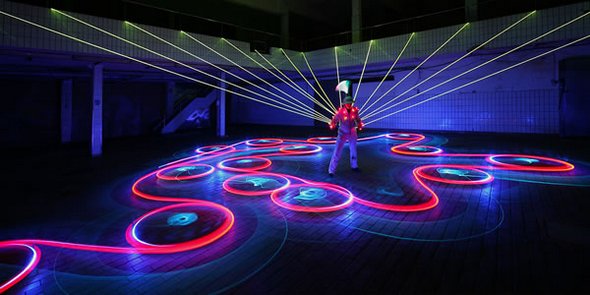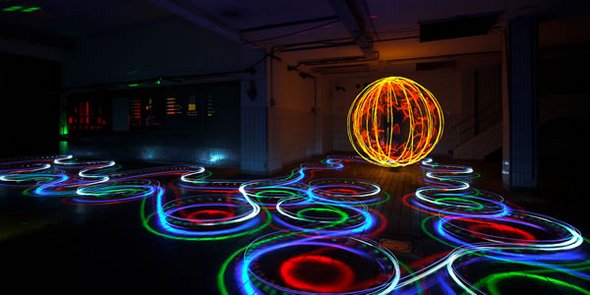 Read more
Many of us ( by us I mean men and women) consider woman's body to be form of art. The artistic nature of their bodies emerges when they show you what they can do with it. Women are able to flex their body beyond our wildest imagination. These rubber women will show you how it is done. No matter in which setting you put them, their amazing moves will strike your attention and amaze you. Chill out with these cool photographs!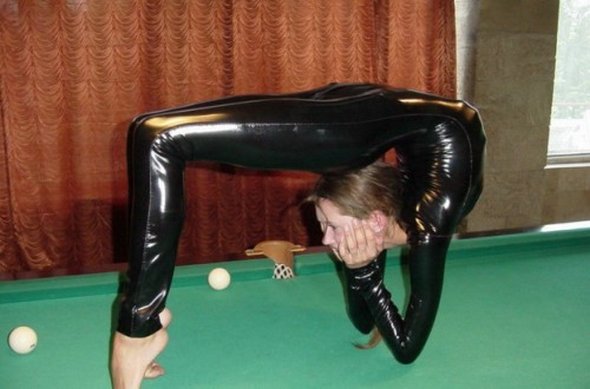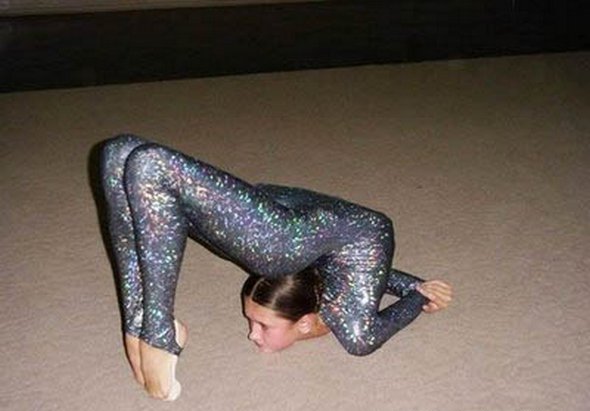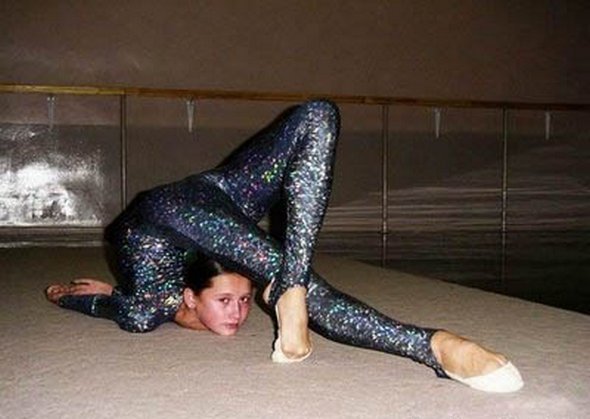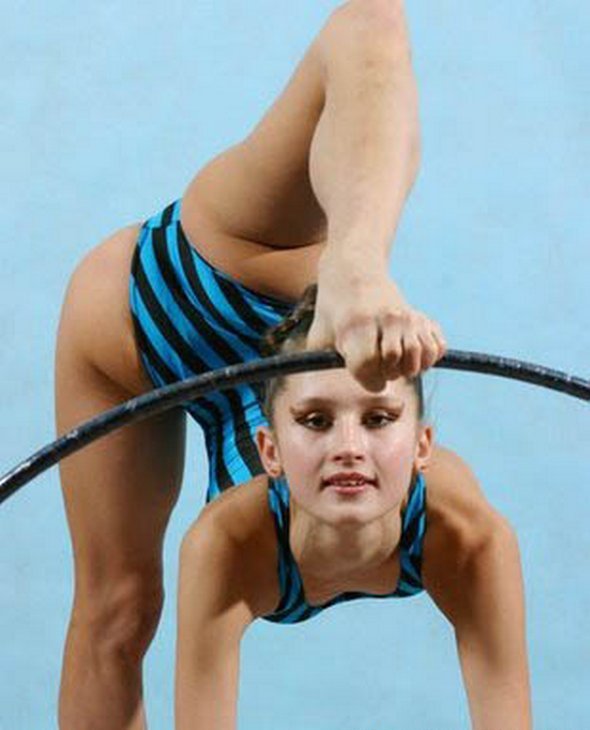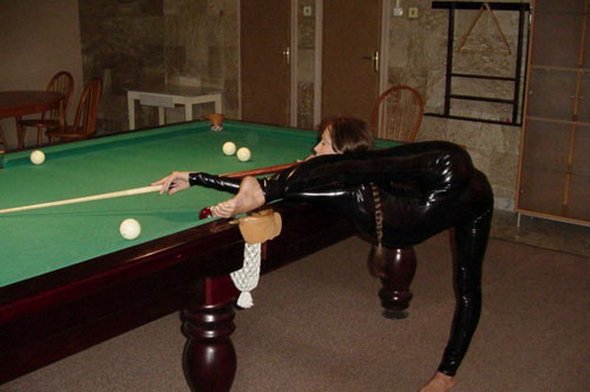 Read more
Oh My God…ard! These are usually the first words out of peoples' mouths when they view Michael Godard's artwork. Godard, known as the "Rock Star of the Art World" is currently the #1 best selling artist in the U.S. Since childhood Godard has had paint flowing threw his veins. He attended the University of Nevada in Las Vegas for Fine Arts and later attended The Art Center College of Design in Pasadena, California. Godard has been featured on Television in HBO's Cat House, A&E's Criss Angel's Mind Freak, American Casino, Inked, and a myriad of other media. A documentary on Godard's life featured at independent film festivals winning numerous awards. His Book, "Don't Drink and Draw", the art and life of Michael Godard, was awarded Art Book of the Year.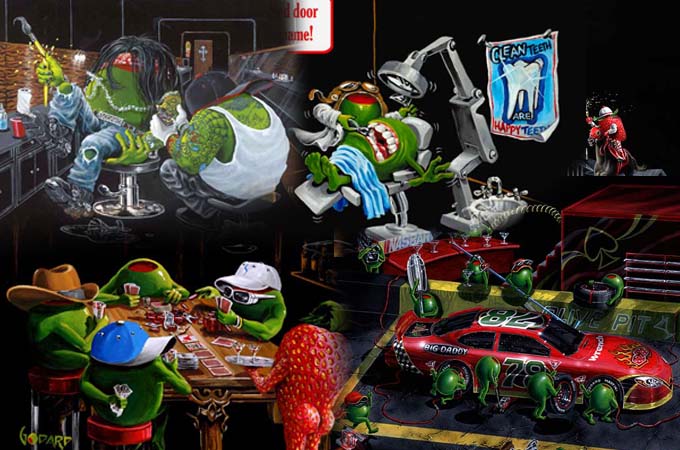 Godard's work is highly collected by movie stars, rock stars, private collectors, from young to old from all walks of life. Godard's imaginative world of art is seen by millions of people each month world wide such as cruise lines, galleries, hotels, television, magazines and countless merchandising kiosks and stores. His paintings even adorn the walls of the officer's lounge in the Pentagon.
Godard's world of art invites us in to his lighthearted perspective of life that surrounds us, mirroring our lives through martinis with animated olives, drunken grapes, dancing strawberries, including his own vices of gambling and the good life. Godard's unique portrayal of fun is an exciting combination of imagination and often subtle humor which evoke and engage the creative side in "Olive" us. Paintings depicting drunken grapes, gangster olives, dancing strawberries, and flaming dice have taken the conservative art world and turned it on its heel redefining art as we know it with a new definition and of course a punch line. Today Michael Godard is considered one of the most prolific and influential artists of our time.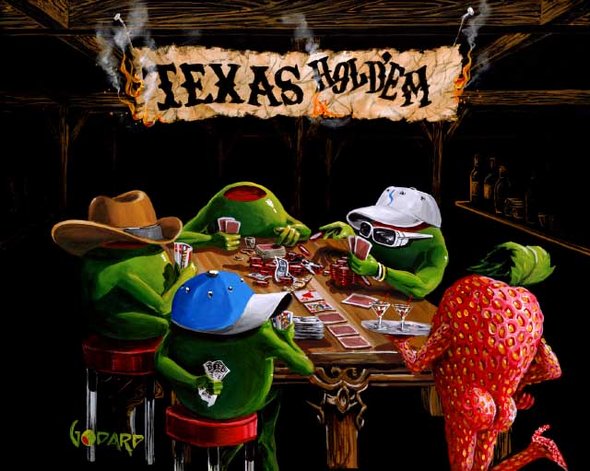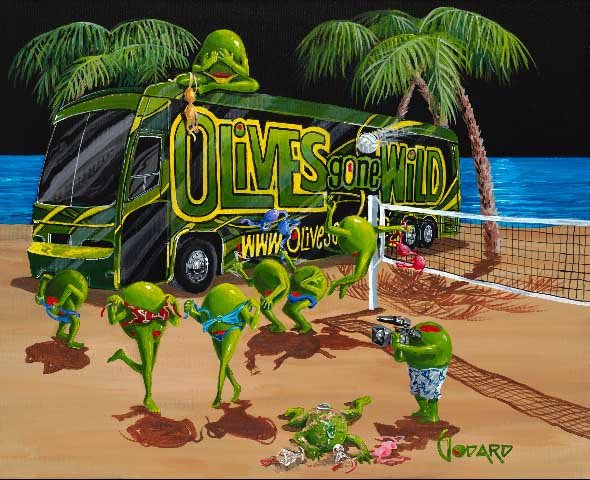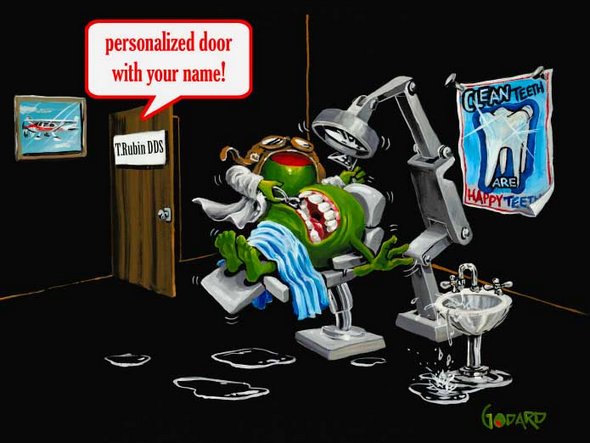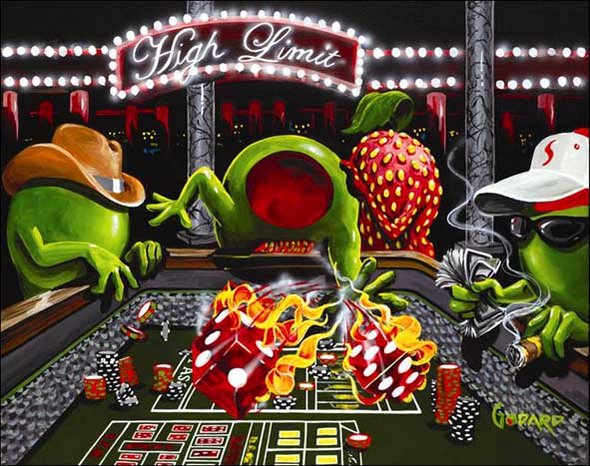 Read more
You MUST see these cool photo galleries!