What's better than the first sip of a hot cup of coffee made just the way you like it? Well, maybe if that hot cup of coffee did double duty as fine art, you'd enjoy it even more. It's hard to tell just how long baristas have been creating tiny works of art in coffee cups; latte art has been around in the U.S. for at least two decades, since coffee houses in Seattle began pouring simple patterns into the foam portions of their drinks. Since then it's evolved into an international obsession, including classes, competitions, online galleries, and coffee houses that promise a work of art with every drink.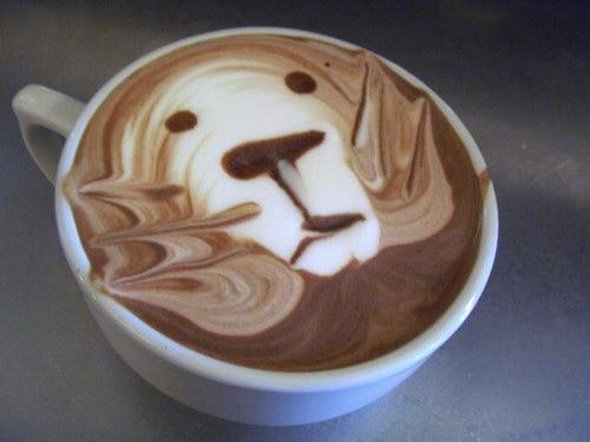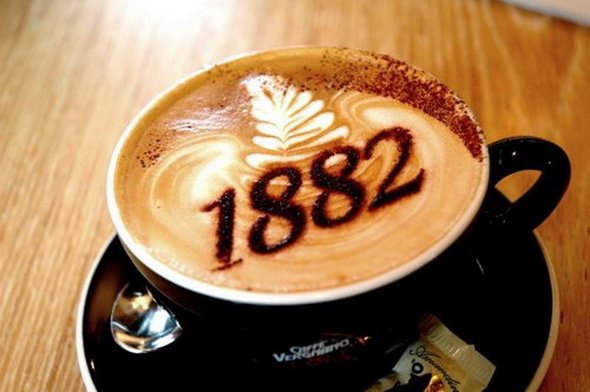 Art, someone once said, is everywhere. So it might not just have been my heavy caffeine dependence talking this morning when I found myself captivated by a short video of the astonishing things that can be done on the top of a nice cup of Italian coffee. Where has latte art been all my life? (Here, it turns out, here and, more alarmingly, here.)
In the hands of a capable coffee artist, just about any kind of design is possible. It can take years of practice to get good enough to create original designs, but many baristas are so passionate about coffee that they don't mind putting in the time to learn. These amazing coffee designs can be seen in coffee shops all around the world, from Seattle to Tokyo and everywhere in between.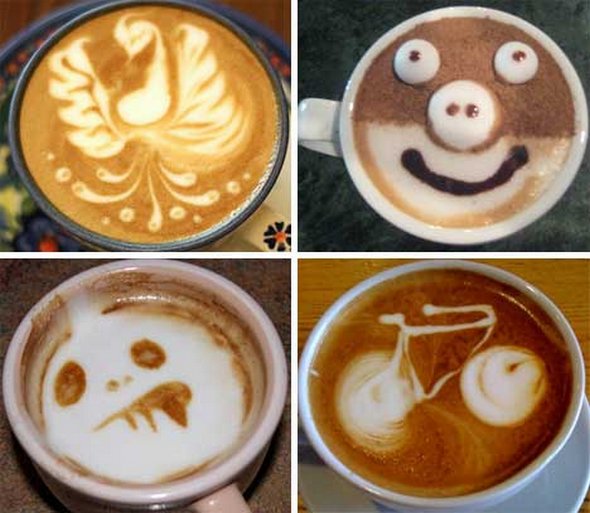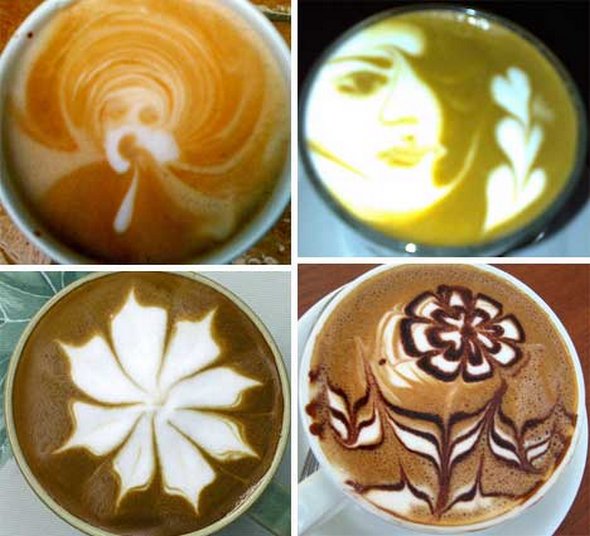 Read more
"I was born in Rio de Janeiro, Brazil in 1958. An autodidact, I held my first exhibition at the age of twenty, in Brasilia. Already, my compositions were full of dream-like and symbolic images. In 1988, I had the opportunity to show my paintings and drawings in Europe. Two years later, I set up my atelier in Lausanne, Switzerland. Since then, I have shown my art in several countries: Switzerland, France, Italy, Belgium, Denmark and the United States. But painting is not my only activity: I have illustrated many books – notably Alice in Wonderland by Lewis Carroll – written and drawn some graphic novels, drawn a Tarot card deck, and published two catalogs of drawings and one of paintings."  José Roosevelt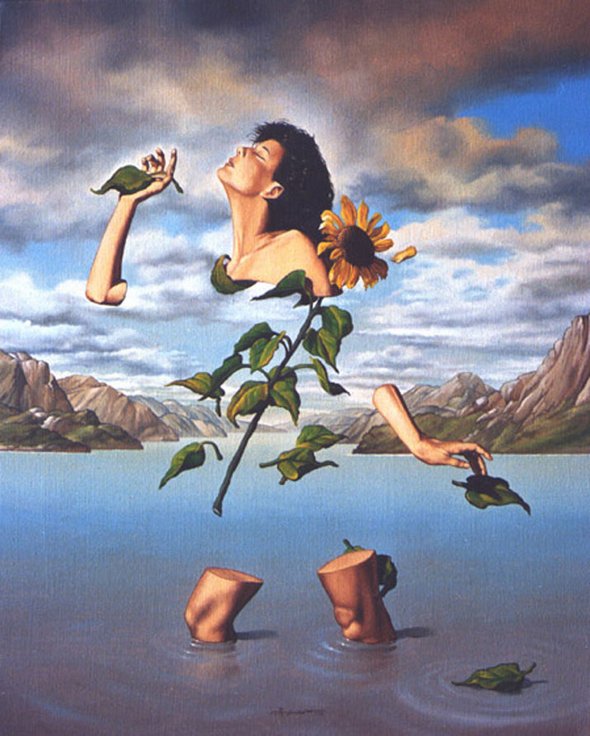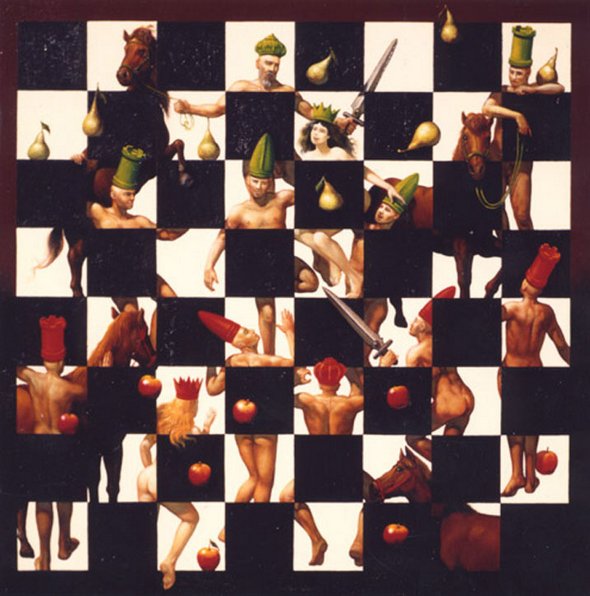 Roosevelt is 15 years-old when he turns towards the painting. He is fascinated by the surrealism of Dalí, that he just discovered, and the fantasy art in general (Bosch, Brueghel, and the contemporary like Woodroffe and Roger Dean). He decides to try this mode of expression and paint his first canvas, in a completely auto-didactic way. He visits the museums and the art galleries and reads hundreds of books about painting history and technicals.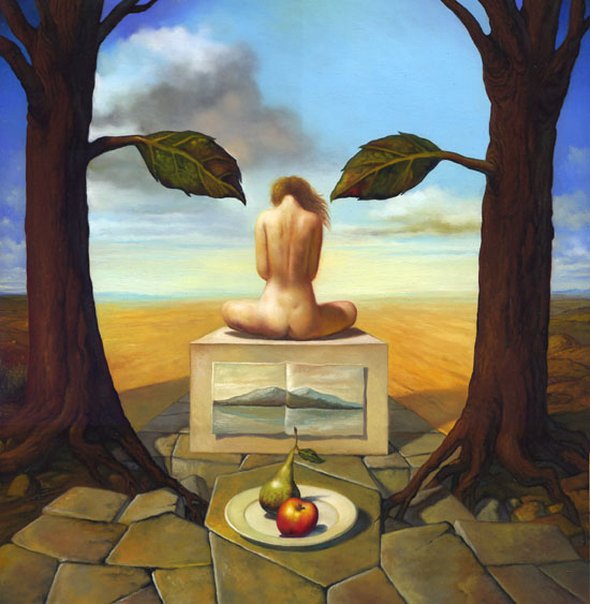 The comics-form stories pass to second plan: Roosevelt works almost all the time with the oil colors and create new paintings. However, from time to time, the first pages of a new graphic novel come to life, but most of these projects do not go beyond the first pages. Notwithstanding, they are full of mystery and fantasy, and their main quality is the will of testing the possibilities in this domain. Also, his influences have changed: from Barks and Hergé, they become more "adult": Kirby, Moebius, Drucker, Druillet. The french magazine Métal Hurlant (Heavy Metal in the U.S.A.) shows to him a new way to tell stories in a comics-book form.
Anyway, painting becomes the main activity of Roosevelt from 1977. Soon he does his first solo exhibition, in Brasília (October 1979). This exhibition is composed of thirty surrealist pictures, painted mostly in acrylics on canvas. Since the following year, the artist dedicates exclusively to his painting searches. The new exhibitions show works of surrealistic inspiration side by side to photo-realists urban landscapes (in the manner of Ralph Goings and Don Eddy) and optical compositions inspired by the work of Chuck Close. The critics are, in general, enthusiastic. Roosevelt sells his canvas and is asked for some commands.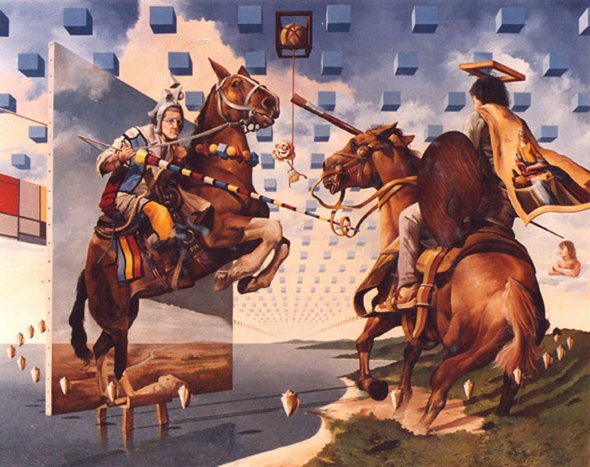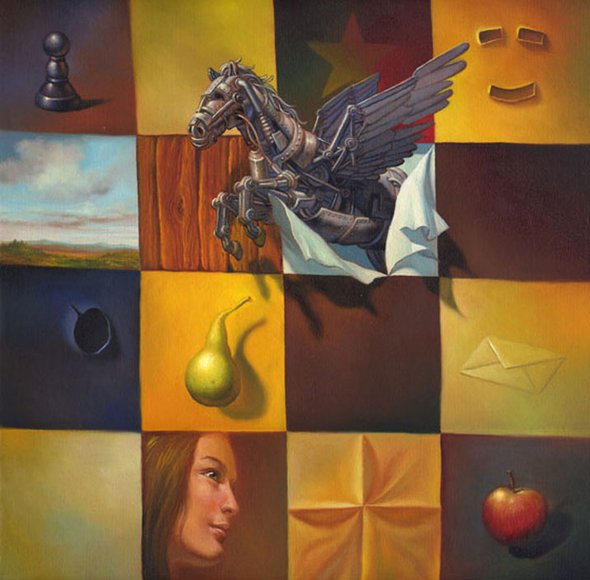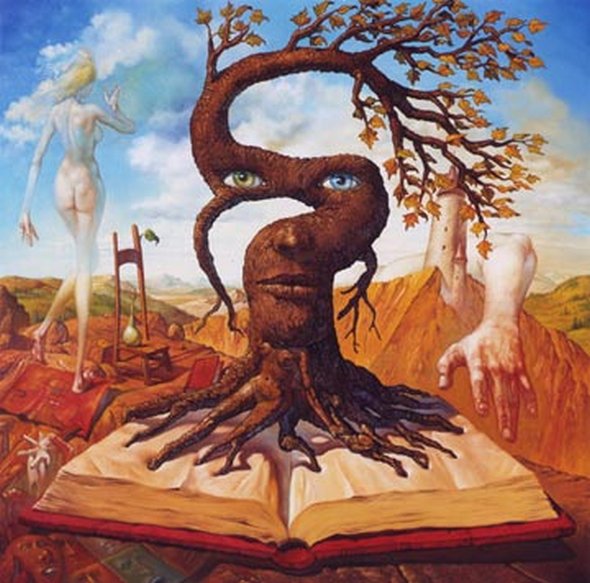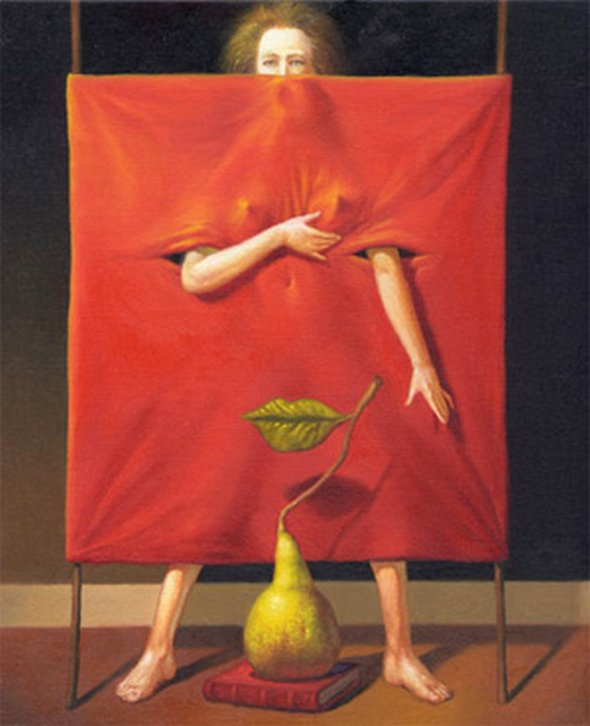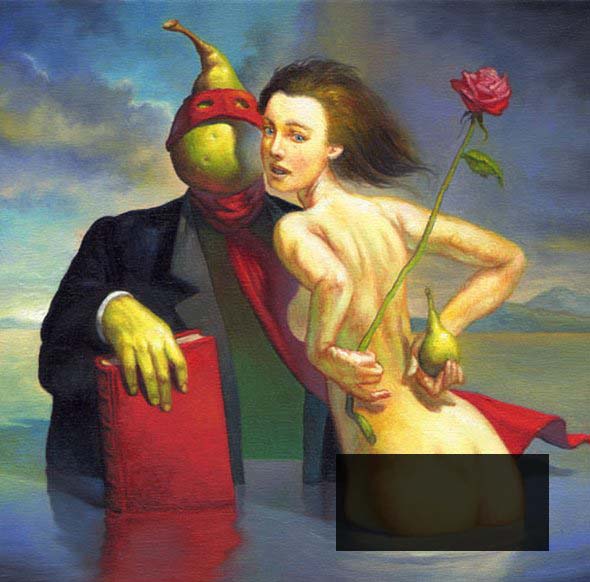 Read more
You MUST see these cool photo galleries!