Celebrities always try to look their best, but sometimes they look like fictional monsters that children train to fight.
Which is your favorite? Is there a celebrity that looks like a pokemon we left out?
1. Justin Bieber / Mudkip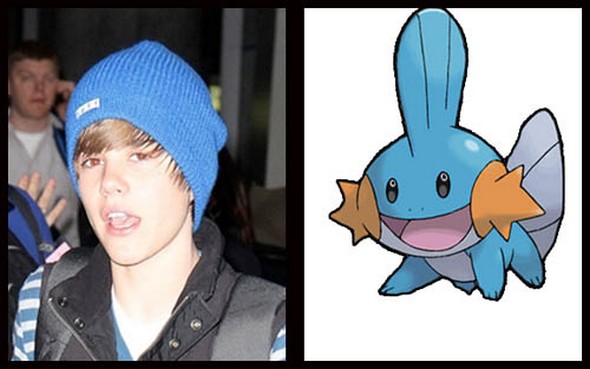 2. Hillary Clinton / Weepinbell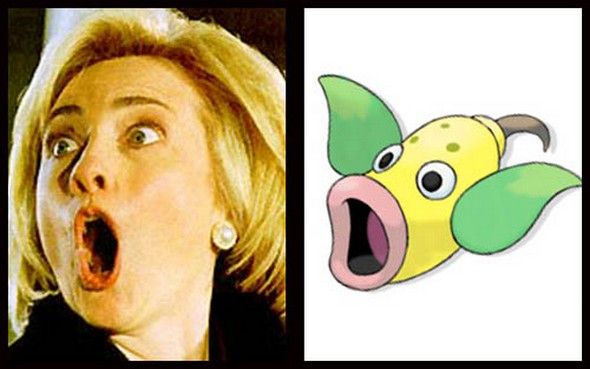 3. Tom Cruise / Raticate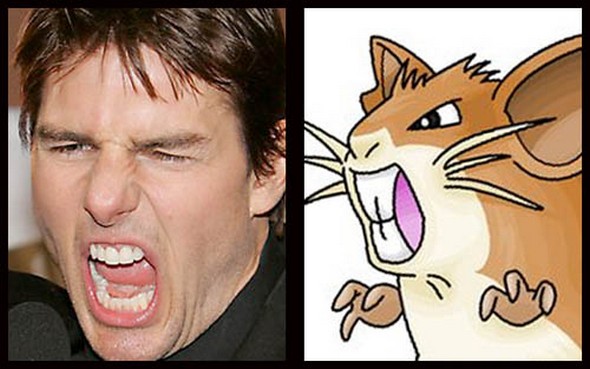 Street art is perhaps the most interesting and funniest art. Drawing on various walls with funny messages, give a true art form, regardless of  inner meaning of that messages. To laugh or not to laugh at these graffiti? Often we will feel both moods. Whatever are happening in world around us, lives go on, so our recommendation is to laugh!

 Here we have selected some of them, enjoy.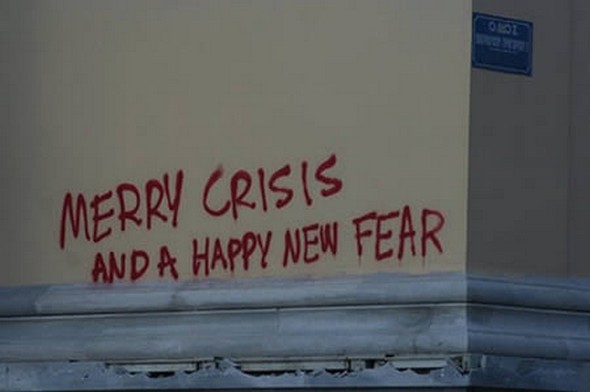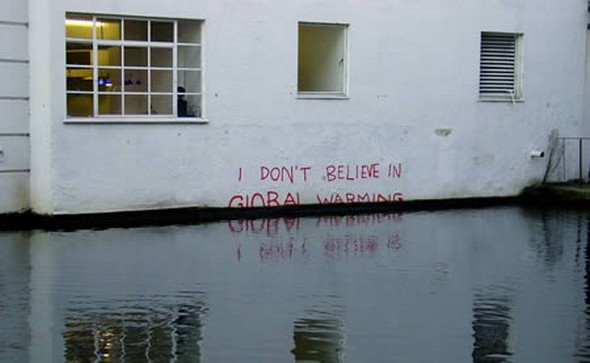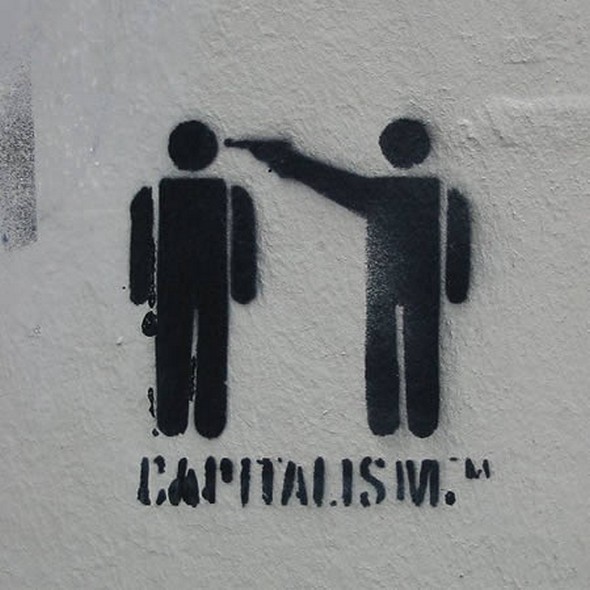 Each year on December 28 in Spanish town there is interesting battle organised - battle of flour and eggs. People throw flour and eggs at each other. Its really amazing to here and even more to watch so check out the madness photos collection which we made for you.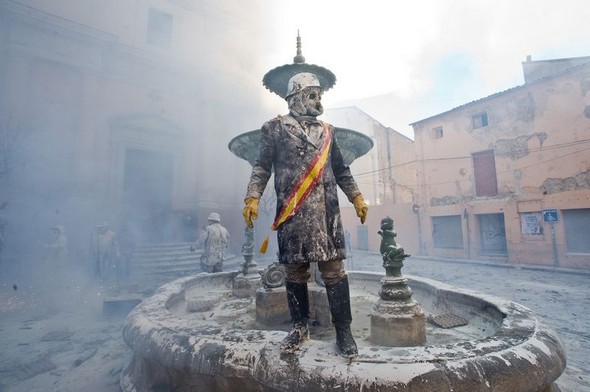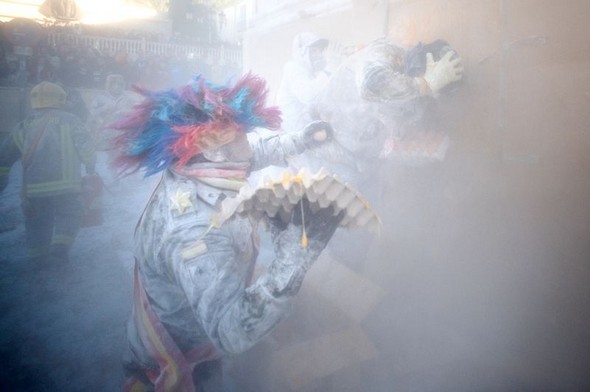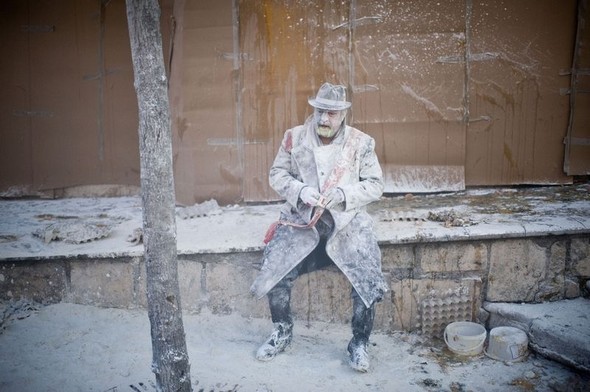 Do yo remember Mr. T an American actor known for his roles as B. A. Baracus in the 1980s television series The A-Team, as boxer Clubber Lang in the 1982 film Rocky III, and for his appearances as a professional wrestler?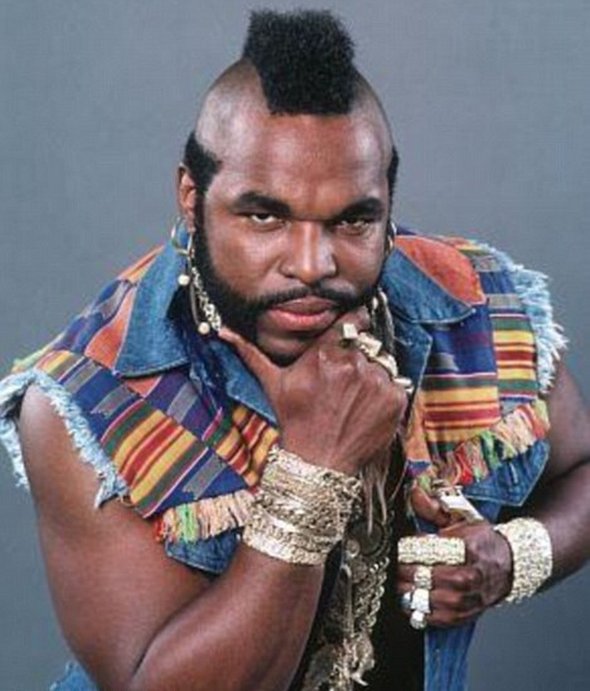 Mr. T is known for his trademark African Mandinka warrior hairstyle,his gold jewelry, and his tough-guy image. Right that style and his appearances inspires many guys to imitate him.  We found a few the best lookalike of Mr. T nowdays. Who is the best in your opinion?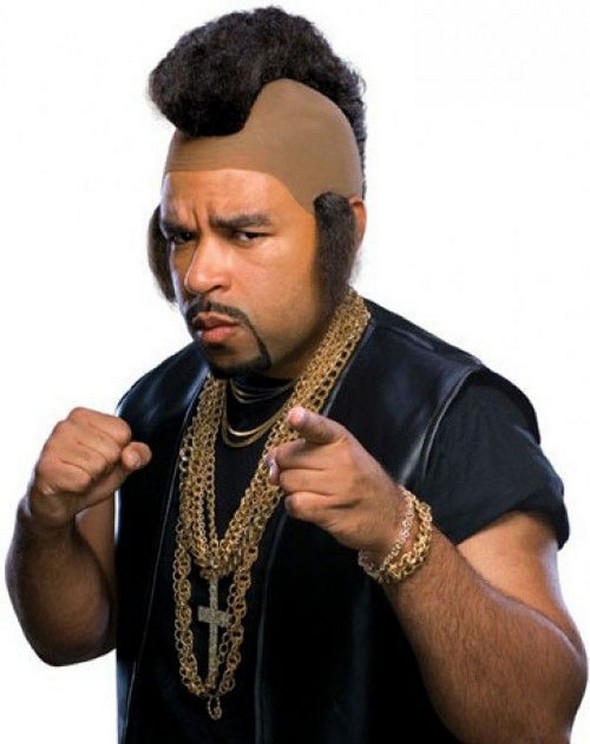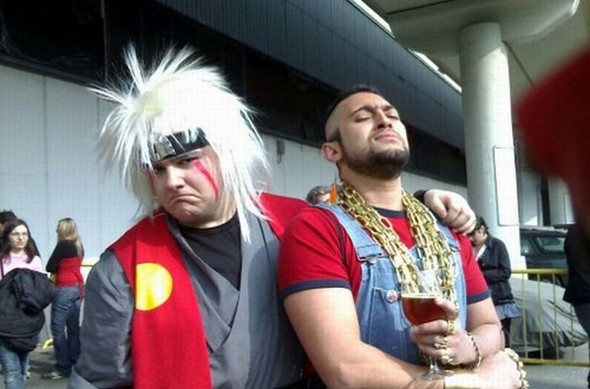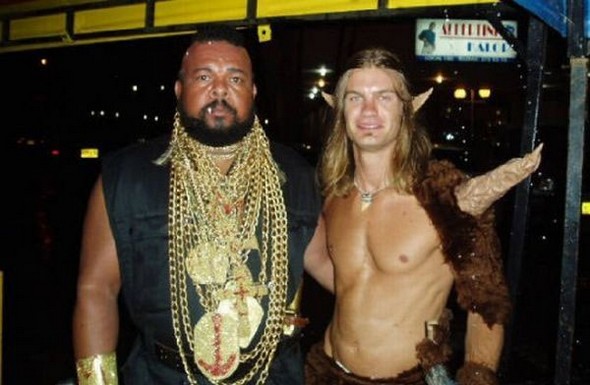 The most interesting toys to play with adults getting new covers, but this time with the message that intercourse is better and more interesting. Condoms marked by well-known brands have won everything and become current.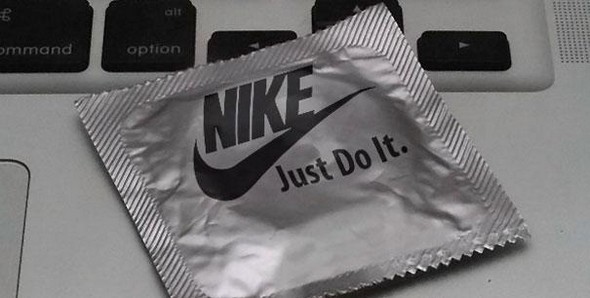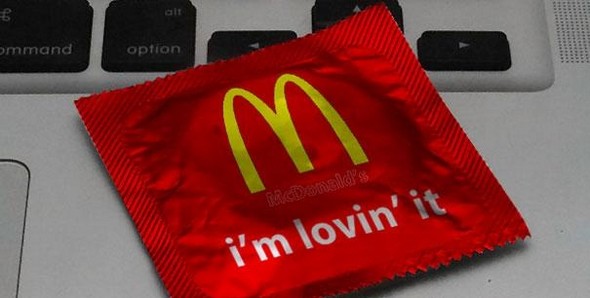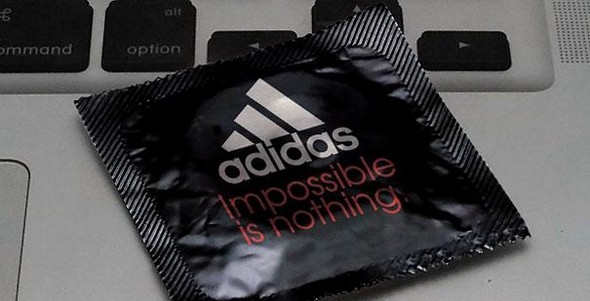 Remember the ingenious and viral wedding picture idea by Quinn Miller, where the entire wedding party was chased by a terrifying Tyrannosaurus Rex? By realizing this wild vision with Katie Young and James Lowder, Quinn showed the whole world that wedding pictures don't have to be all warm and fluffy – they gotta have some character to them!
Quinn became the trendsetter, and now newlyweds all around the world are requesting wedding pictures with some kind of a disaster going on in the background. So far, wedding parties were ruined by such villains as Imperial AT-AT Walkers, Marshmallow Man from Ghostbusters, zombies, aliens and transformers. We're afraid this is just the beginning, and things may get worse. Who is it going to be next?
On the other hand, it seems that the next generation of kids will have a lot of fun competing about whose parents had a cooler and scarier attack on their wedding day. Take a look yourself – these pictures will definitely give you some great ideas for your next wedding!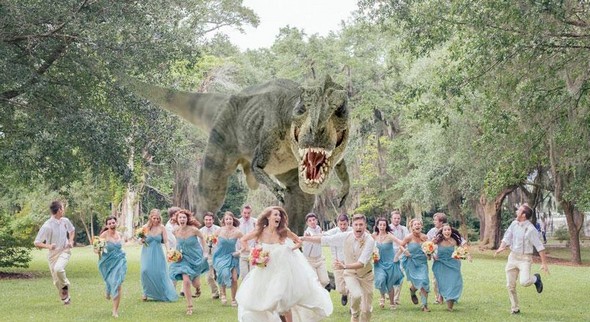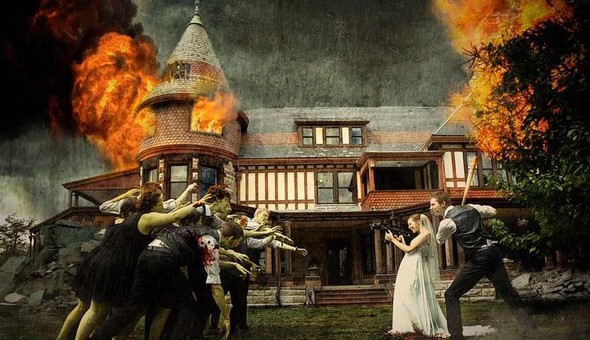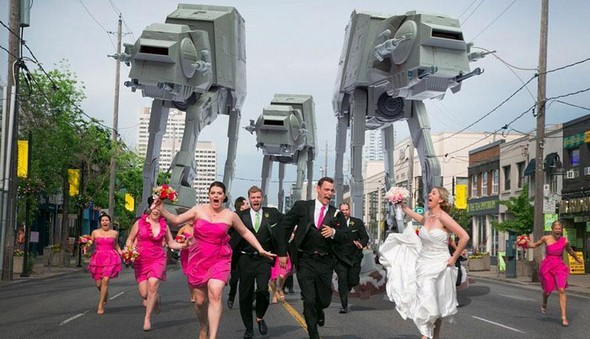 Signs are the most important help drivers in driving. But are these signs of some help? At least those signs can help you, because they will certainly make you laugh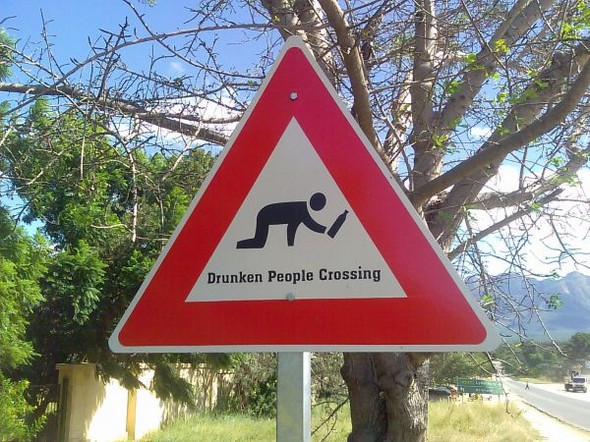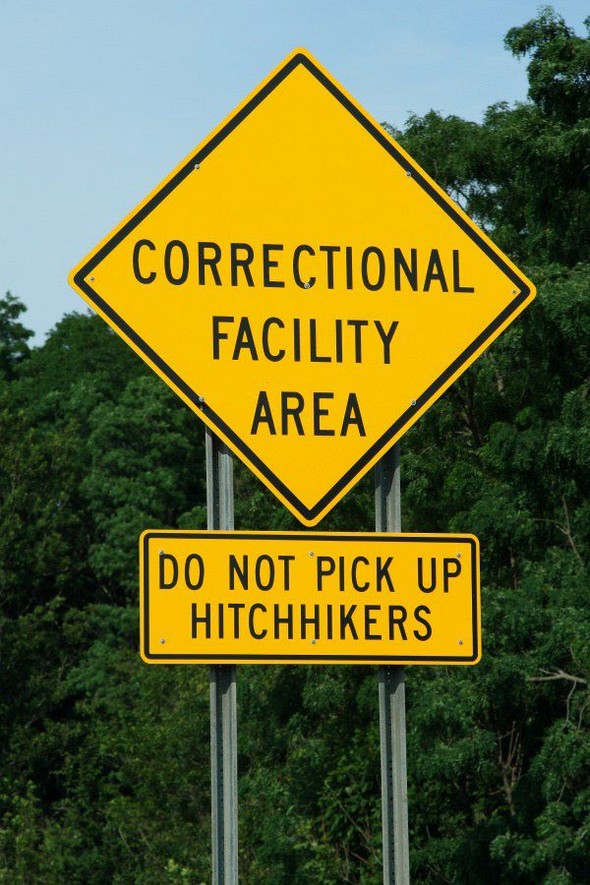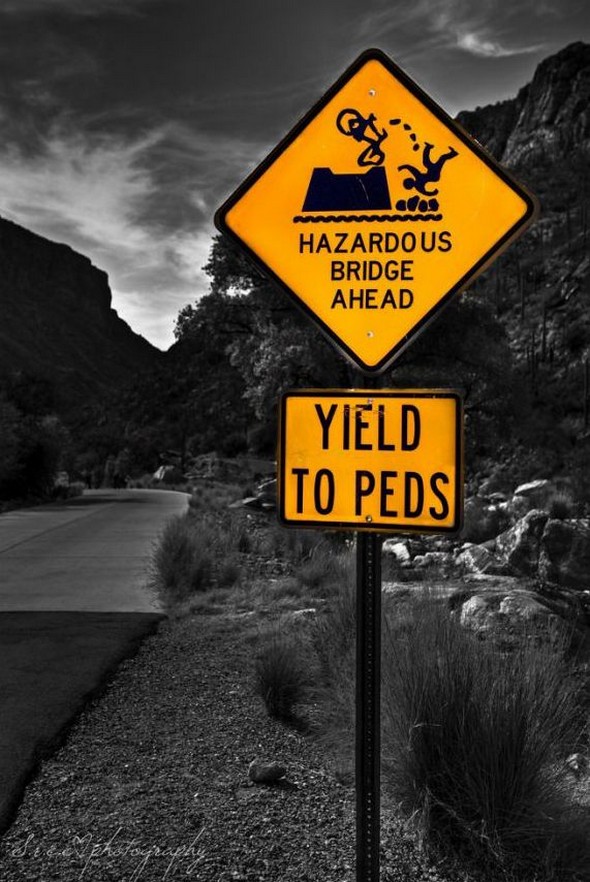 You MUST see these cool photo galleries!