Flying may be one of the safest methods of transportation but it doesn't always look that way, especially when flying in and out of certain airports. These 10 air travel destinations challenge the skill of pilots, the structure of aircraft, and the underwear of passengers.
Tioman Island Airport, Tioman Island, Malaysia
You may not have heard of Tioman Island (known locally as Gunung Daik Bercabang Tiga) but likely you've seen it on TV or at a movie theater: "Bali Hai" in the 1956 film South Pacific was actually Tioman Island. This beautiful tropic isle lies off the east coast of peninsular Malaysia, due east of Kuala Lumpur and roughly north-northeast of Singapore.
Berjaya Air operates 2- and 4-engine turboprop planes capable – barely – of negotiating the single 3,254ft (992m) runway at Tioman Island Airport. Pilots must first set their planes on a heading directly into a mountain range, with the pilot then performing a 90 degree turn to line up the runway. Late touchdowns are ill-advised as overshooting the runway means plunging off a sheer cliff.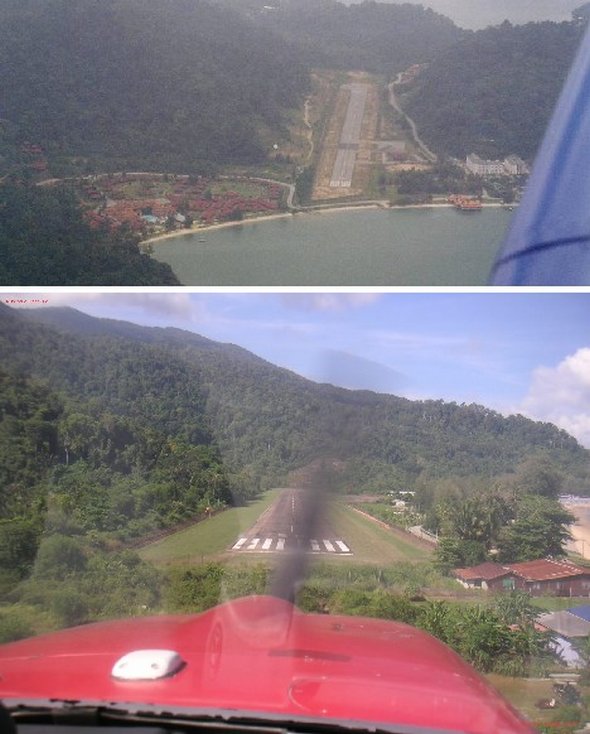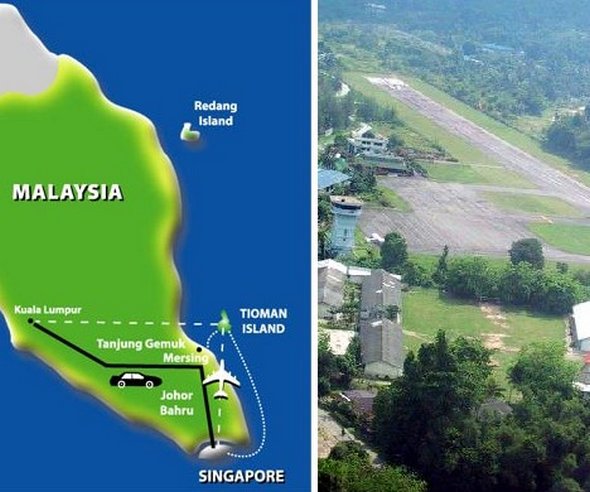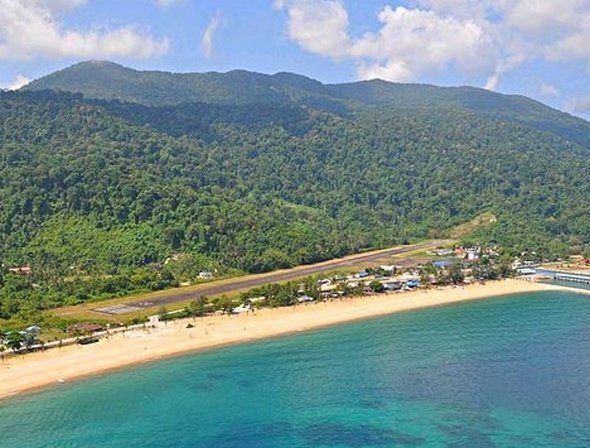 Princess Juliana International Airport, St. Maarten
Originally constructed as a military airport during World War II, Princess Juliana International Airport today serves as the main hub for the smaller island destinations of the Caribbean. Takeoffs from the airport require quick reflexes as a sharp turn must be made immediately after becoming airborne, so as not to slam into the mountains.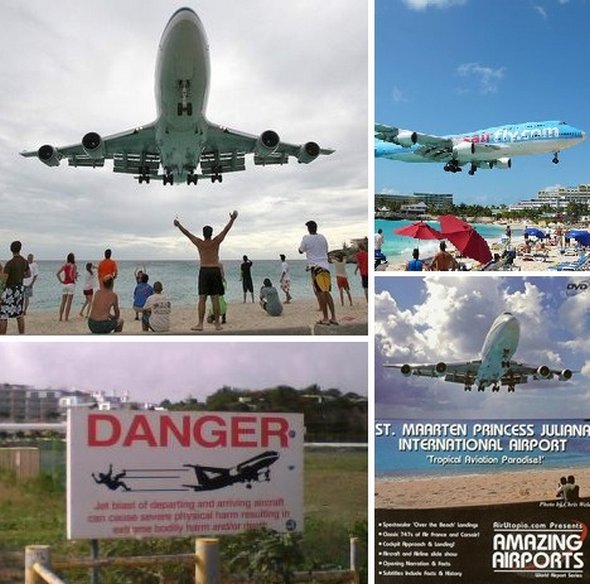 Read more
Experience the adrenaline rush of taking off and flying high in the largest helicopter ever produced. The Hotelicopter features 18 luxuriously-appointed rooms for adrenaline junkies seeking a truly unique and memorable travel experience.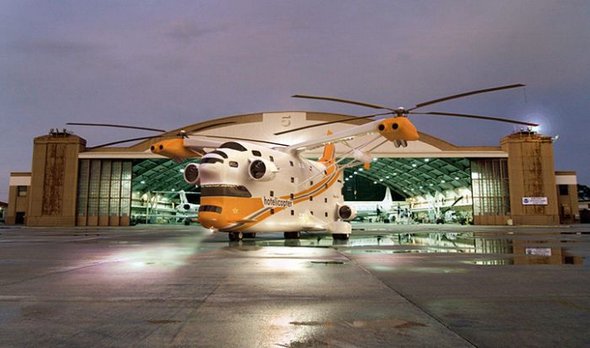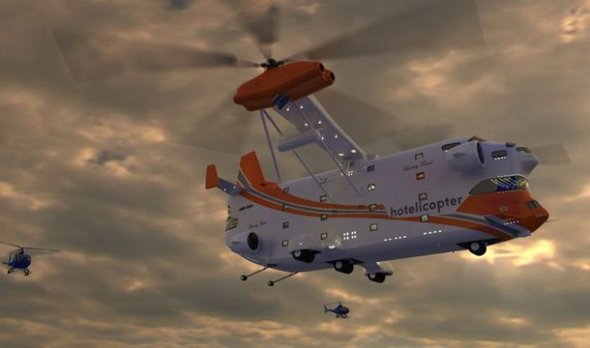 Each soundproofed room is equipped with a queen-sized bed, fine linens, a mini-bar, coffee machine, wireless internet access, and all the luxurious appointments you'd expect from a flying five star hotel. Room service is available one hour after liftoff and prior to landing. The Hotelicopter's excellent crew and staff make your security and safety their number one priority. Our vehicle meets or exceeds all safety, operating, and maintenance requirements outlined by the FAA in the CFR (Code of Federal Regulations) relating to transport category rotorcraft.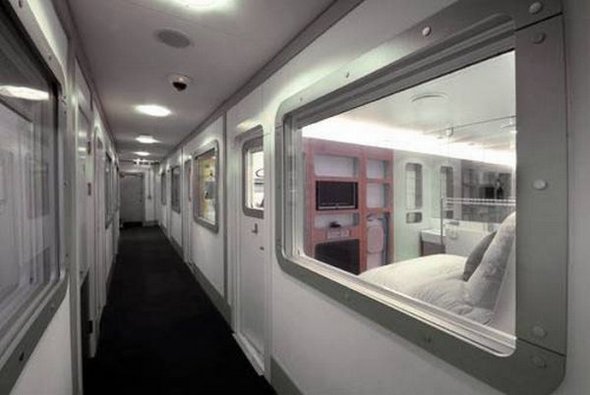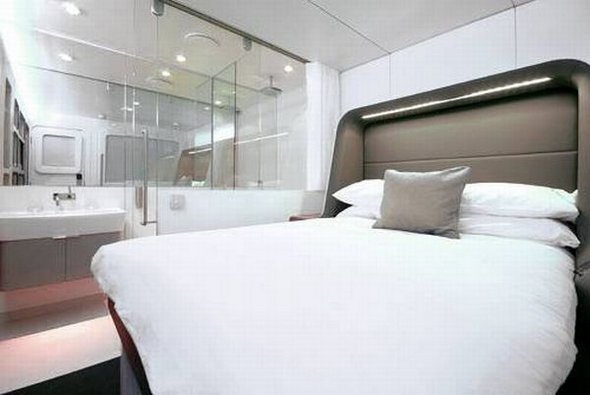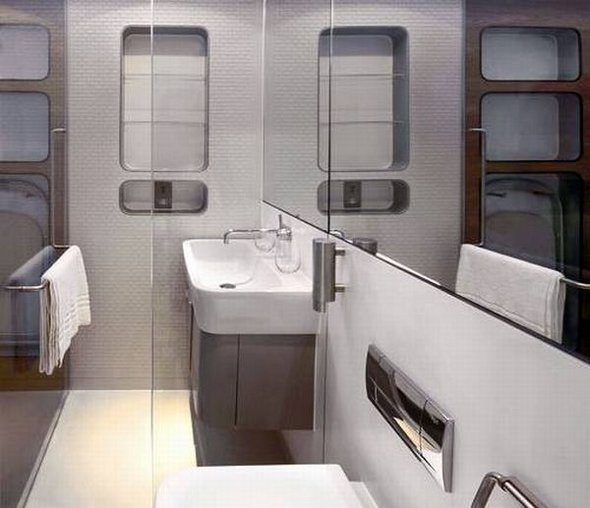 Read more
You MUST see these cool photo galleries!