I've never been a big fan of the fantasy genre, but I must admit that "Game of Thrones" has me hooked. Game of Thrones is an epic struggle for power set in a vast and violent fantasy kingdom. Summers span decades. Winters can last a lifetime. And the struggle for the Iron Throne has begun. It will stretch from the south, where heat breeds plots, lusts and intrigues; to the vast and savage eastern lands; all the way to the frozen north, where an 800-foot wall of ice protects the kingdom from the dark forces that lie beyond. King and queens, knights and renegades, liars, lords and honest men…all will play the 'Game of Thrones.' The series is based on the series of books by George R.R. Martin.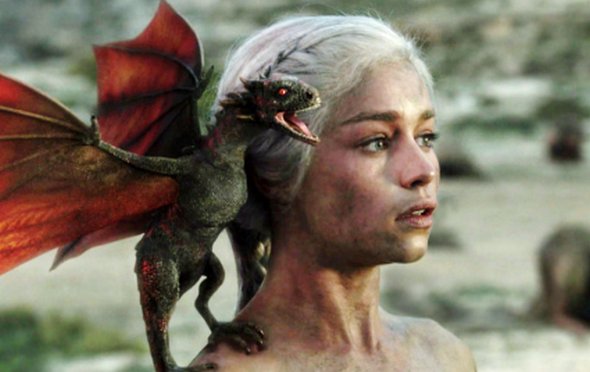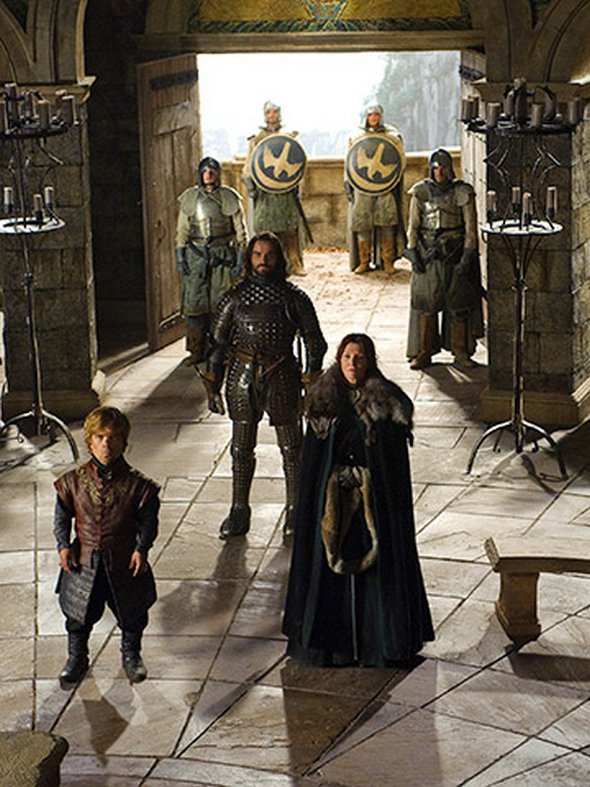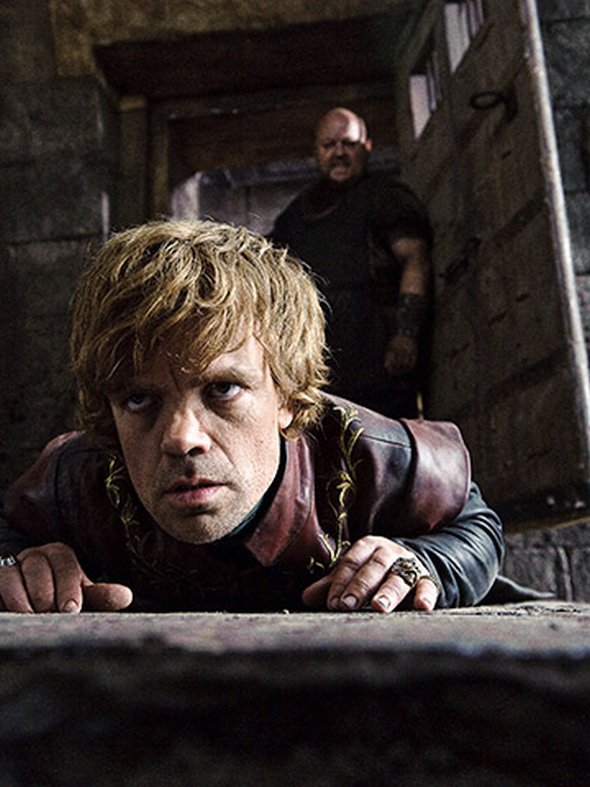 Read more
Since the story about Alice is one most people would know from their childhood, loads of graphic art is created around it. Some fan art seems to be a product of their grown up fantasies. Their fantasies make one new world for Alice which is no longer called Wonderland, but has become Weird Land. A parallel universe where Alice does not behave in the way we expect her to, where she is not an innocent young girl. Alice has all grown up, now.
If you wish to find out about artists who created these graphic-art images you, visit their websites: 1 2 3 4 5 6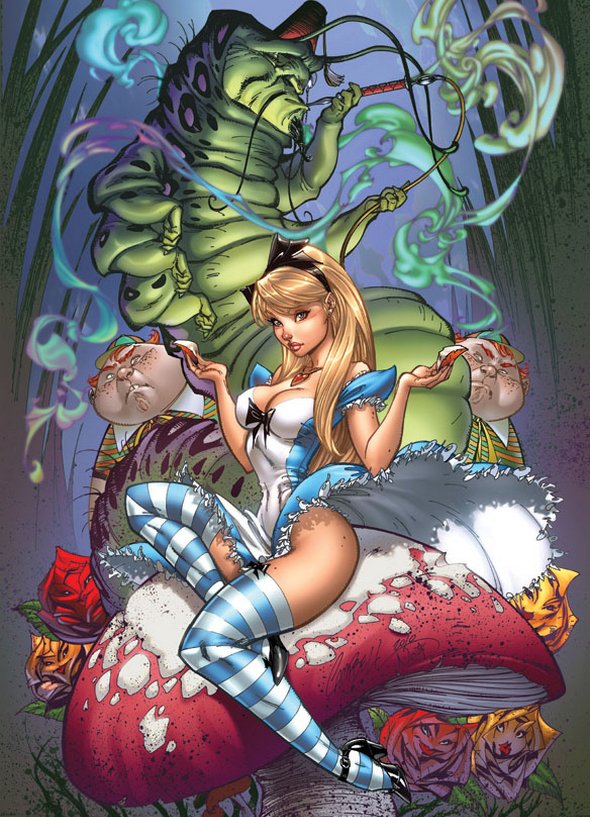 (Image made by artists J.Scott.Campbell & Nei Ruffino)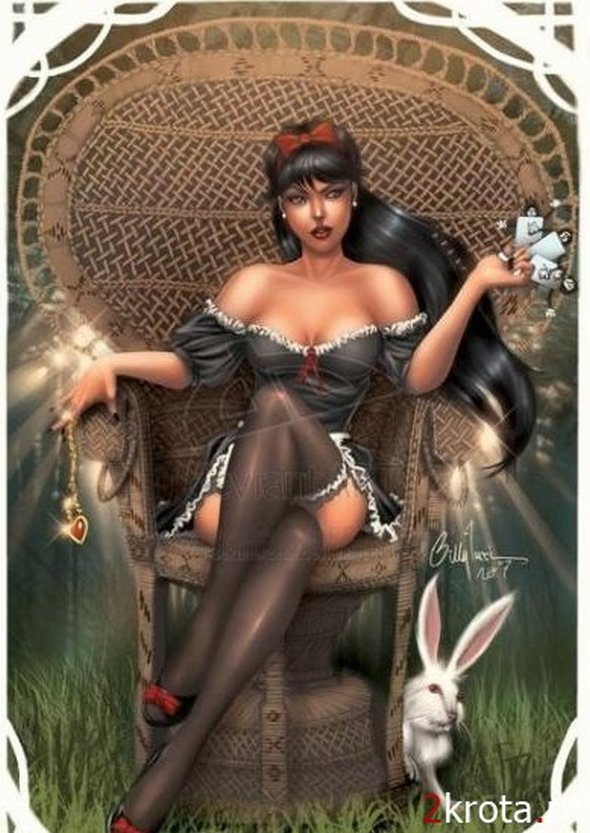 (Image made by artists Billy Tucci & Nei Ruffino, © Zenescope)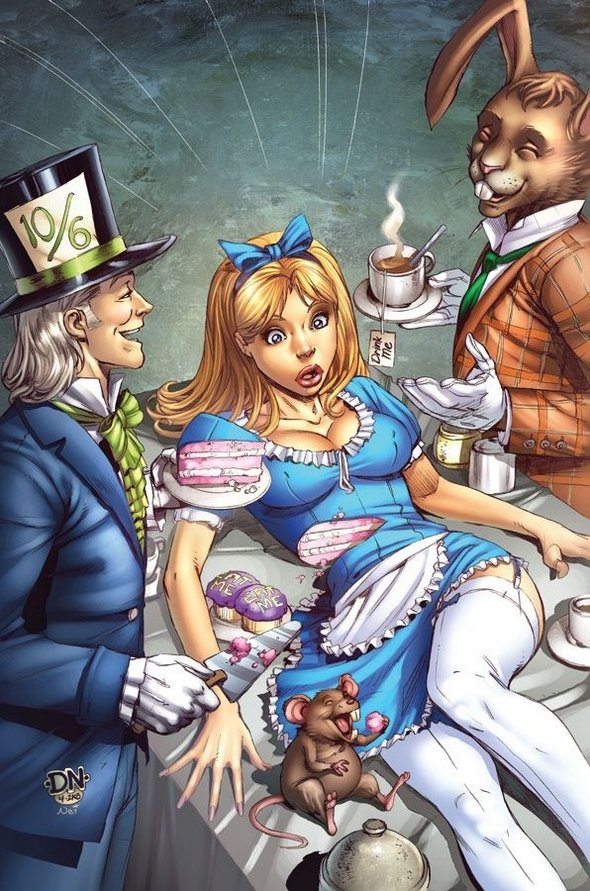 (Image made by artists David Nakayama & Nei Ruffino, © Zenescope)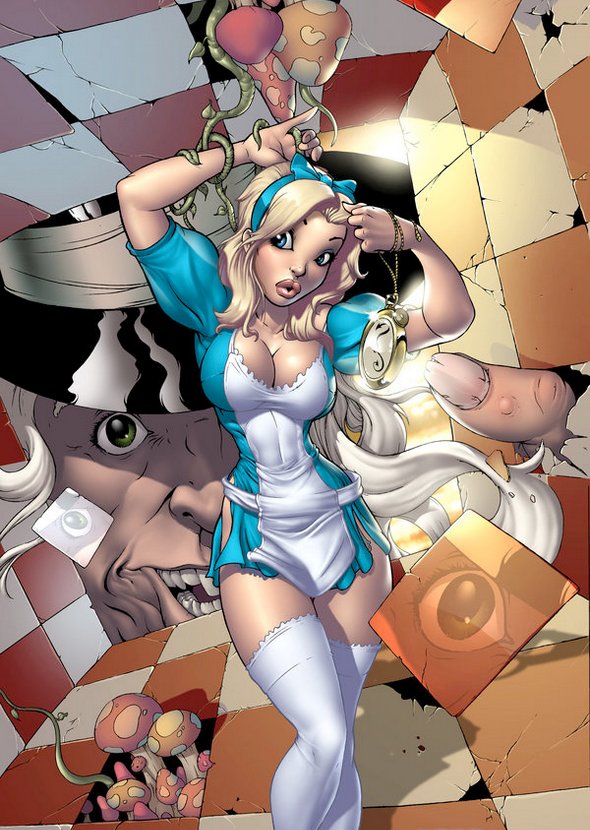 (Image made by artist Dominic Marco)
You MUST see these cool photo galleries!