Ever seen that cover of John Lennon and Yoko Ono for Rolling Stones (January 1981 issue)? Very powerful stuff, isn't it? It's a pretty simple photograph but it's indubitably powerful. That cover was taken by Annie Leibovitz, now a very popular and sought-after portrait and fashion photographer. If you are dreaming of making it in the magazine industry as a photographer, chances are you have been inspired by Annie Leibovitz. You have probably been awed of her portraits and fairytale series. Whether opulent or simple, her photographs always come out memorable. Whether the subject is a world-famous character or someone you have never seen before, you can tell that Annie has captured a work of art. For inspiration, check out the photos below.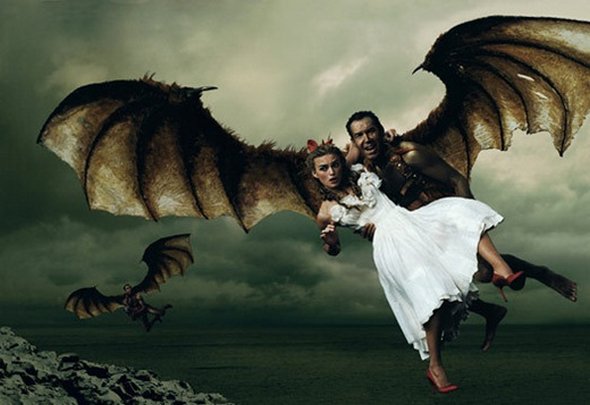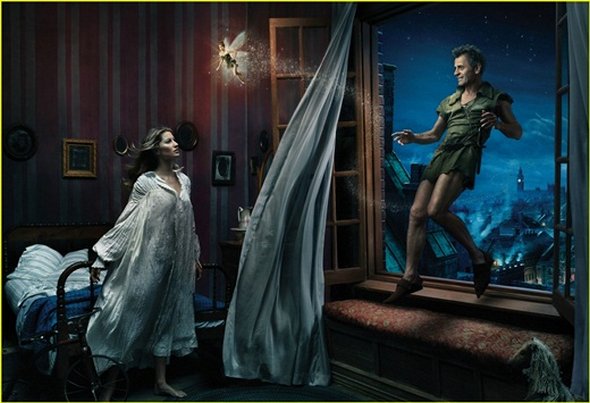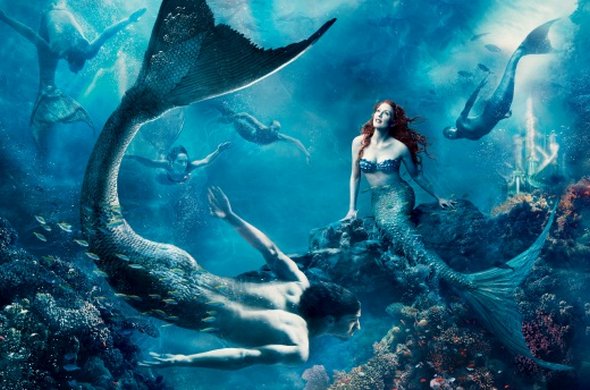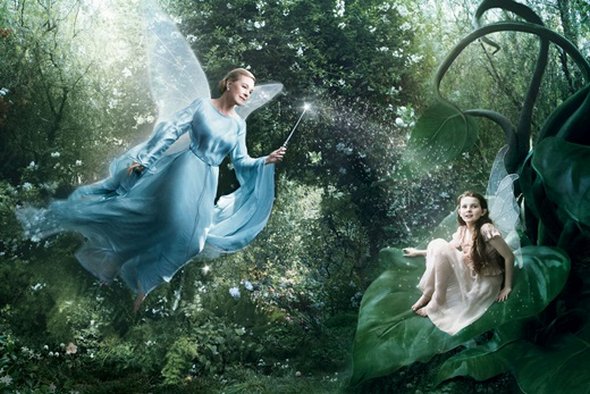 Read more
We've all thought about it at least once – what could be an alternative version of some cartoon story, or what will happen if…That kind of thoughts often include female cartoon characters who we adore the most. In all honesty, many of them are hotter than the real thing, and odds on they'd be up for it. We'd be naive if we didn't suspect some sordid stuff was going on behind the scenes, so did the cartoonists from Zenescope. So they created some female cartoon characters who had a new, completely different, appearance from their looks in the original fairytales. What do you think a real life Cinderella, Mermaid, Alice, Bella or Little Red Riding Hood would look like? I hope, something like this.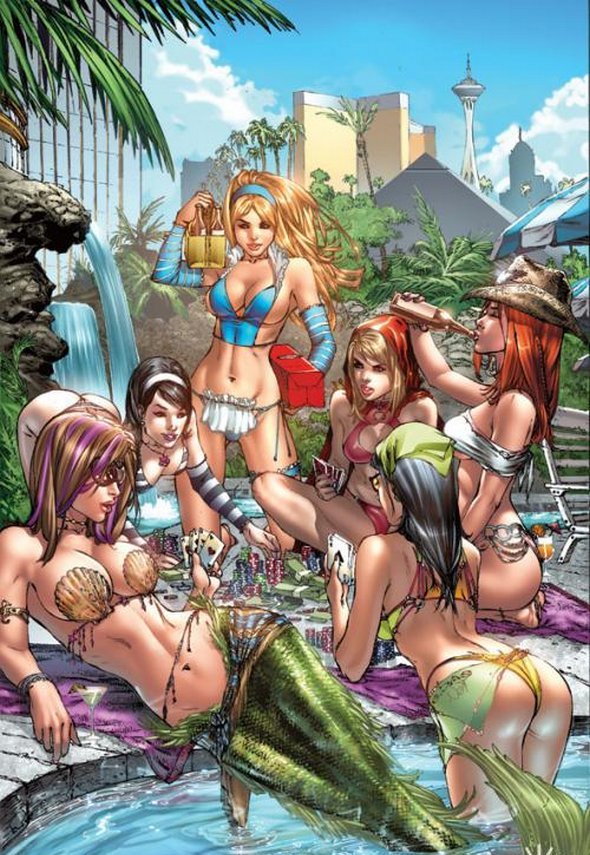 (Image made by artists Eric Basaldua & Nei Ruffino, © credits)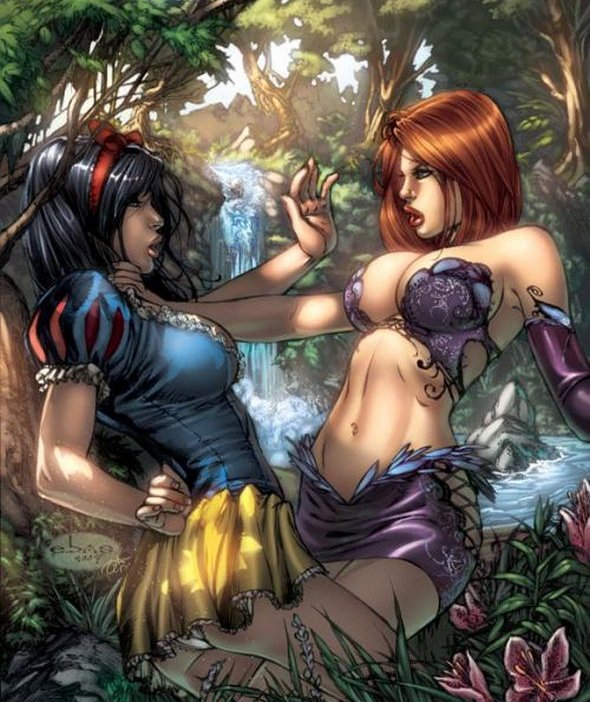 (Image made by artists Eric Basaldua & Nei Ruffino, © credits)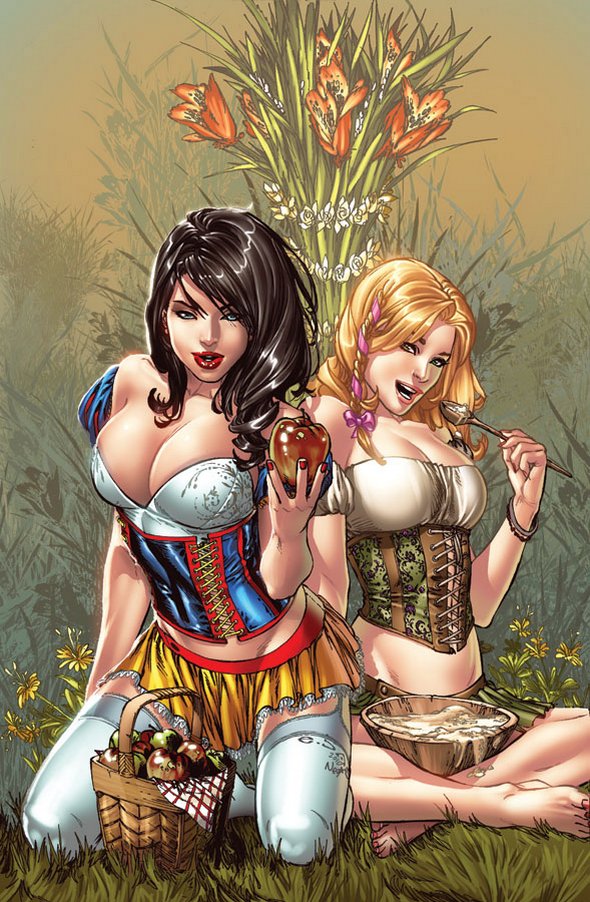 (Image made by artists Eric Basaldua & Nei Ruffino, © credits)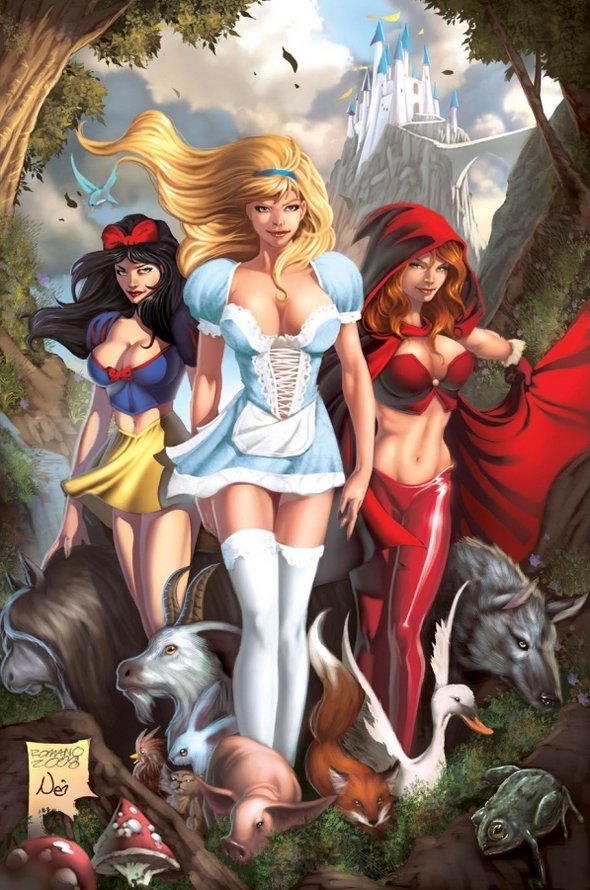 (Image made by artists *x & *y, © credits)
Shrek, the cartoon character has had his 'happily ever after', but would these people having their Shrek themed wedding have similar future of their relationship? Are these two trolls in love the same way the original Shrek and princess Fiona? We cannot know that for sure, but for now, the least we can do is enjoy their wedding and admire their creativity and a bit of wackiness that made them have such a wedding. I just hope that these masks do come off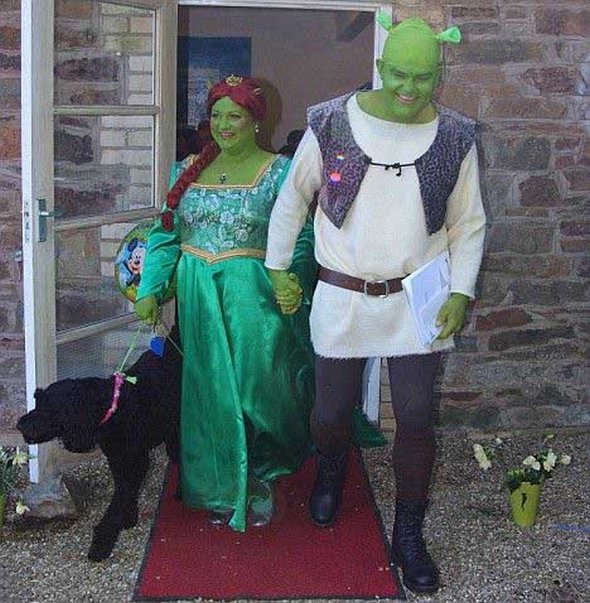 Keith Green and Christine England spent three hours in make-up to walk down the aisle looking like the cartoon characters from the hit animated films. Mr Green, 44, and his 40-year-old bride were covered in green paint and full costume and wigs and married in front of 100 guests also dressed as characters from the film, including the Donkey and the Gingerbread Man.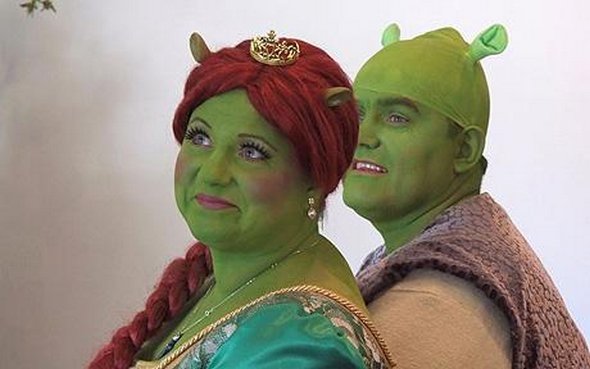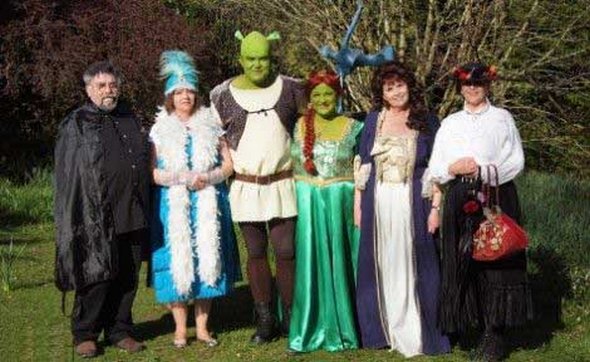 The new Mrs Green, a hospice nurse, of Barnstaple, Devon, said: "Every girl wants a fairytale wedding and I got one – with a bit of a twist. It was a real laugh." "The idea just came to me. I knew what we would go as them because Keith looks just like Shrek. It was funny because when we said our vows Keith had these green ears sprouting from the top of his head. "I tried to convince my teenage son to dress up as the Donkey but he wasn't having any of it."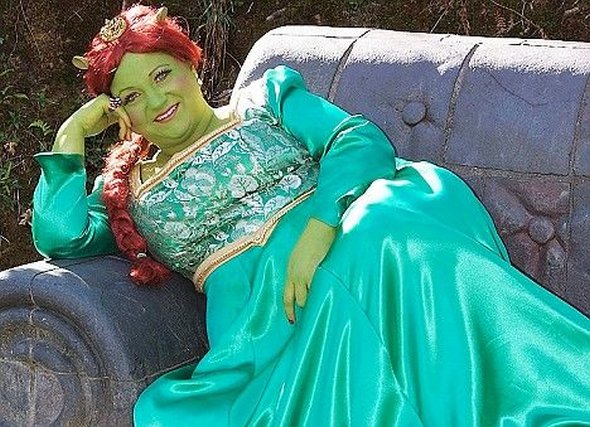 Mr Green, a builder, said: "It was a very strange experience to say the least, but a thoroughly enjoyable one. We love the films and my wife tells me I have resemblance to Shrek."
The couple hired a make-up artist to make them look like the characters – voiced by Mike Myers and Cameron Diaz – in the hit films.  The bride's mother Annette England, 66, said: "It's not necessarily how you imagine seeing your daughter get married but it was great fun."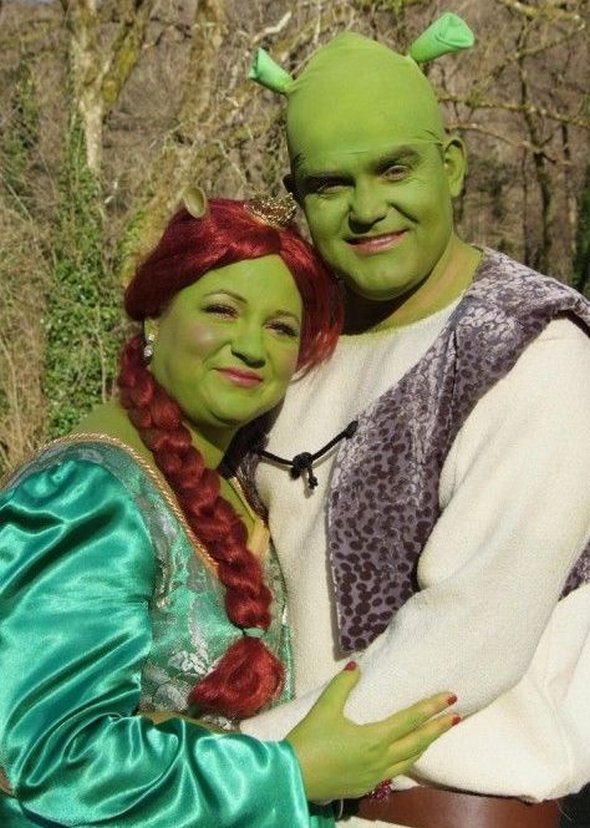 Read more
You MUST see these cool photo galleries!