Pet photographer Carli Davidson of Portland, Oregon will take portraits of you and your pet, be it a dog, cat, goat or even an armadillo. Like many pet photographers, she will shoot them with and without their owners and is more than capable of capturing the special bond between human and animal. While the portraits are nice, it's her series "Shake" that's really worth sharing. In black and white and color photos, Davidson captures dogs shaking their heads. Ears flying, foam flinging and fur all a frenzy. The distorted expressions - half-grimace, half-smile – are familiar to many a dog owner, but when caught with a camera are truly mesmerizing: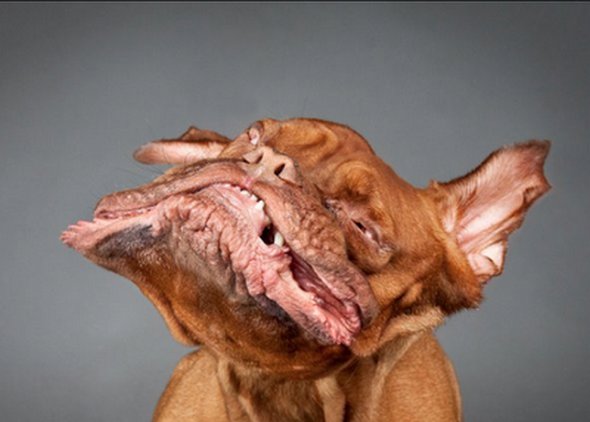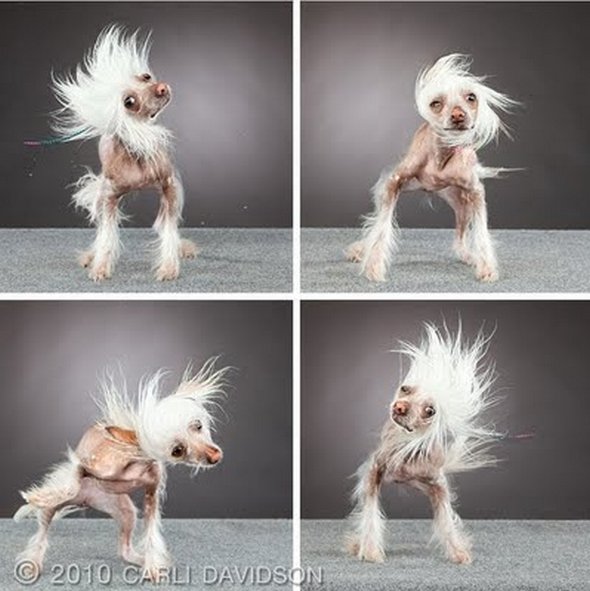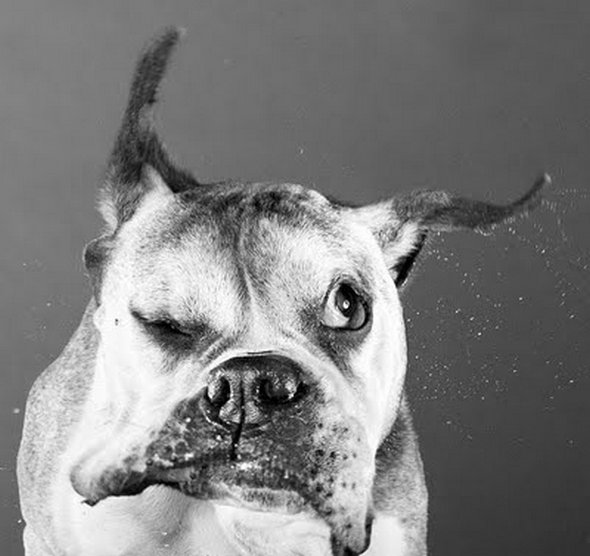 Read more
Ana Ivanovic started playing tennis at the age of five after watching it on TV (a match of Monica Seles), remembering the phone number to a local tennis school and begging her parents to take her. She was given a racquet for fifth birthday and immediately fell in love with the game.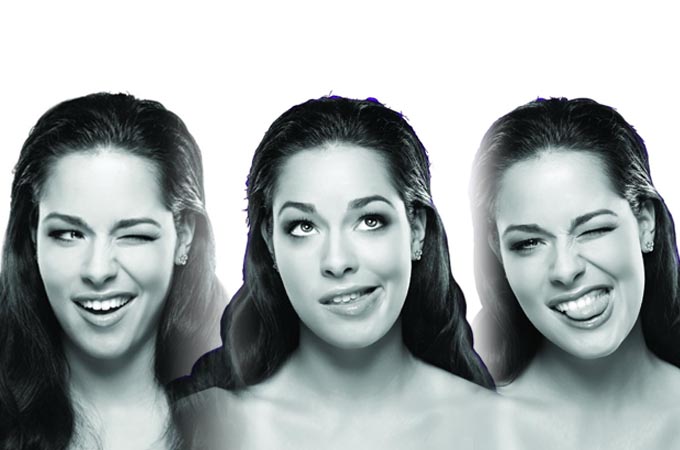 With only 19 year she won Rolland Garros champion 2006. Further, she became more and more popular. Now, she is not popular only like tennis player, also she is very attractive fashion model as you can see. About that are next facts: recently Ana named the best-looking tennis player of all-time by The Age newspaper, in October 2008 she won 'Bild' newspaper's reader poll for "most beautiful body" in sport and also in December 2008 she was named "best looking" female tennis player by The Globe & Mail newspaper.Here is one of her photo galleries – Verano Expressions, with 3 facial expressions - hopeful, overjoyed, and smug feeling. These photos are involved in design of Shopping Center Zira in Belgrade and new Verano calendar.  Ana filmed a commercial for the Zira shopping mall in Belgrade earlier this year. It is owned and operated by her sponsor in Serbia, the Verano Group. Enjoy!
Hopeful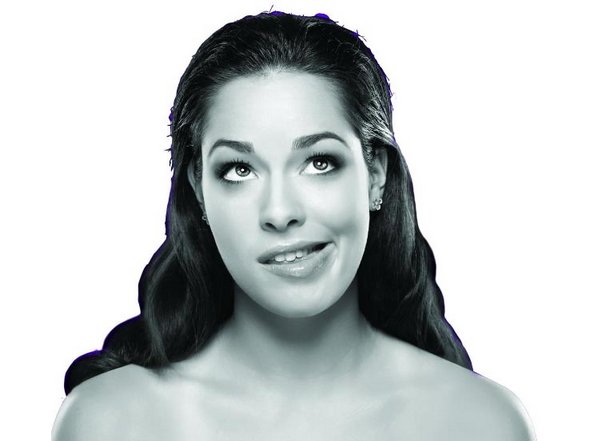 Overjoyed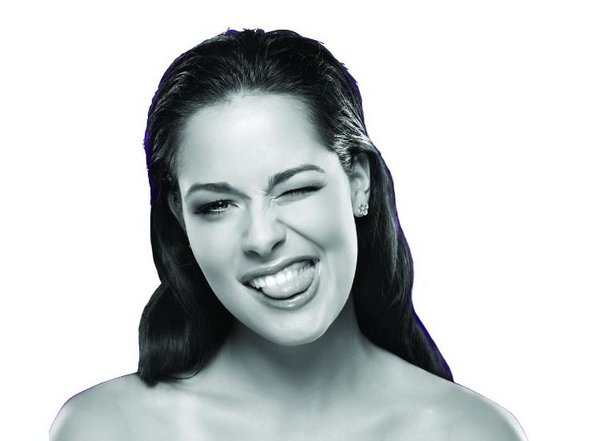 Jose De la Barra (1956, Peru) has created a dream-like world through his expressing the internal and external fantasies of his imagination with his precise talents in painting and drawing. The expressions and the sensual movements that appear in each piece, create mystic allegories about the universe. By combining his interest in the human form with his desire for symbolic content, he has engendered a language that explains the human condition through a unique perspective. There is a method through which he develops his art relying on material and composition to develop his personal, magical universe.
Arlequines Femeninos, 2008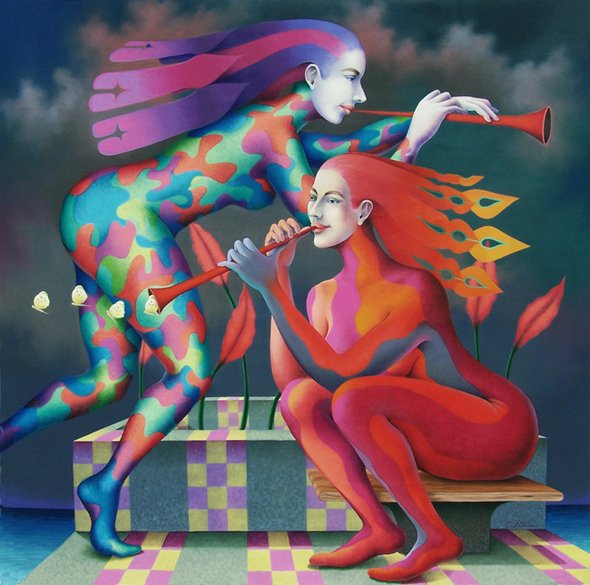 Curiosidad, 2008
Perfil 2, 2010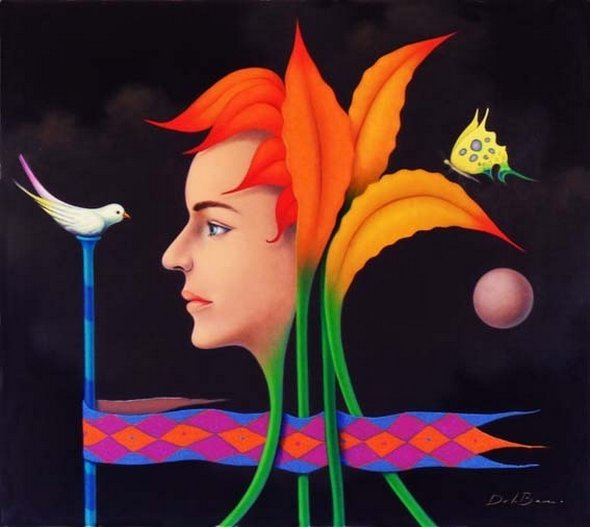 De la Barra considers himself a Surrealist, one who plays and exaggerates reality as perceived in this subjective world. He attended the Fine Arts Autonomous Superior School in Lima, Peru, where he studied Painting, Illustration, and Murals, combining this academic training with innate tendencies toward abstraction, he developed a figurative style that was immediately well received and noted for its innovation. De la Barra, reputation is well pronounced throughout South America, and has lead to a long career history of eminent exhibitions and Awards. His reputation has sent his work all over Europe and North America where he is recognized as one of the most innovative artists of his generation.
Discrecion, 2008
Encuentro, 2010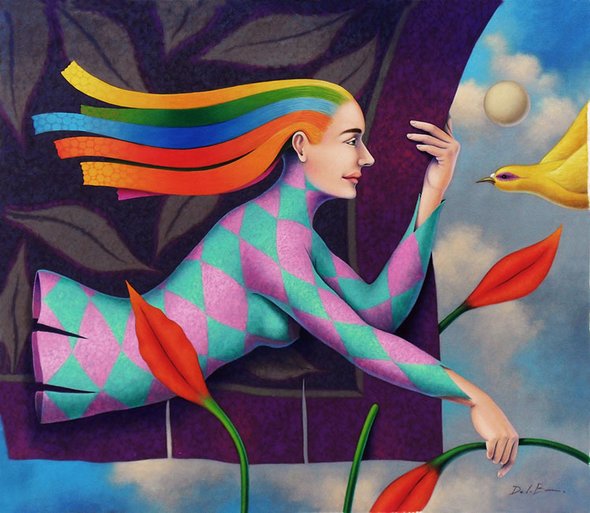 Gitana, 2008
Jugando con palomas, 2010
Musicos Adolescentes, 1997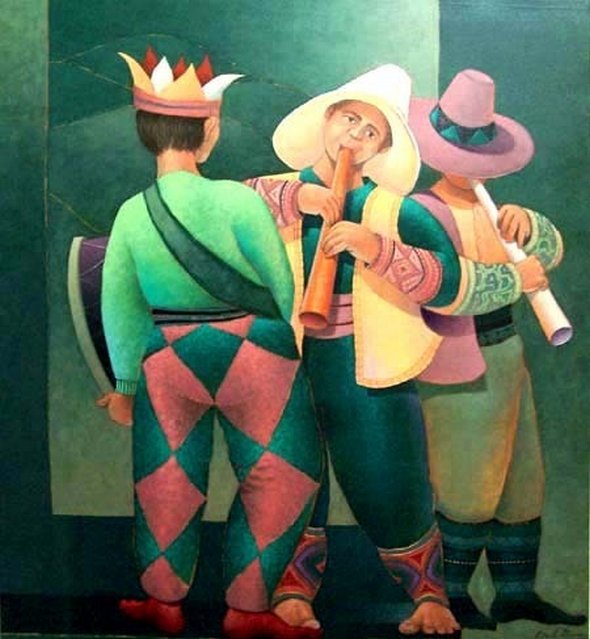 Read more
You MUST see these cool photo galleries!