Author of this photos had the idea of doing wide angle, unflattering portraits for a while now. It's an interesting way to see a version of yourself. These are characters that we all have inside and some of us only see them in the bathroom mirror when you're alone and the door is locked. To get in close and see every pore and hair, every little imperfection is a wonderful thing. People are not perfect and I'm grateful to those who are willing to share that with me.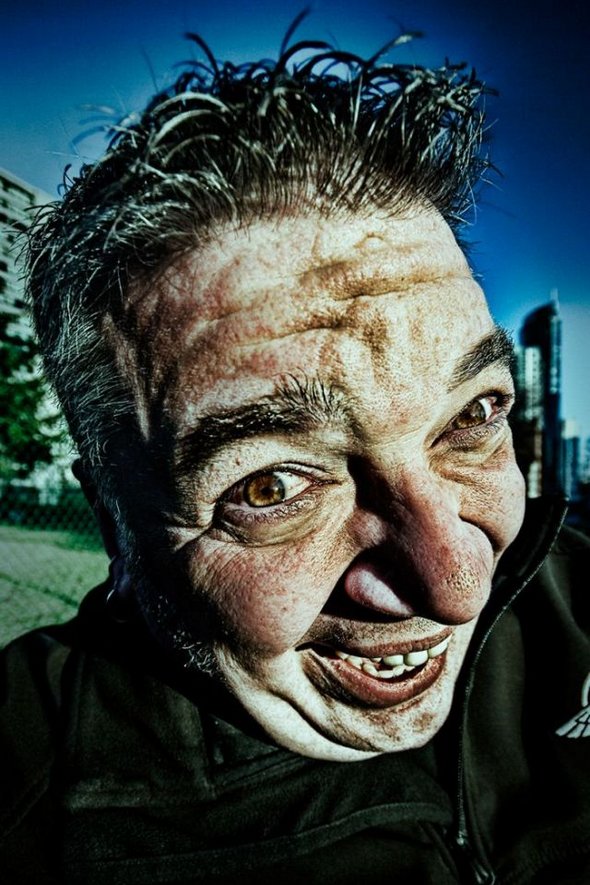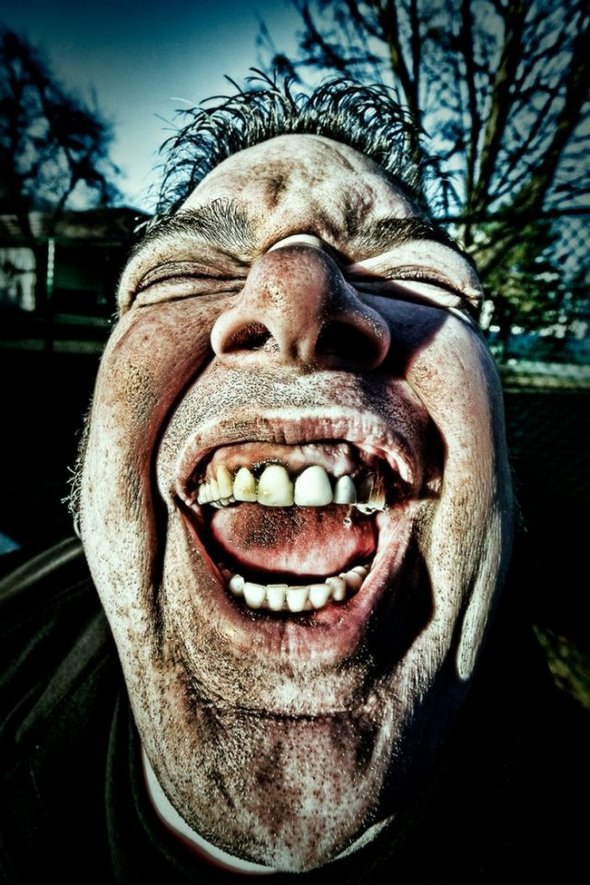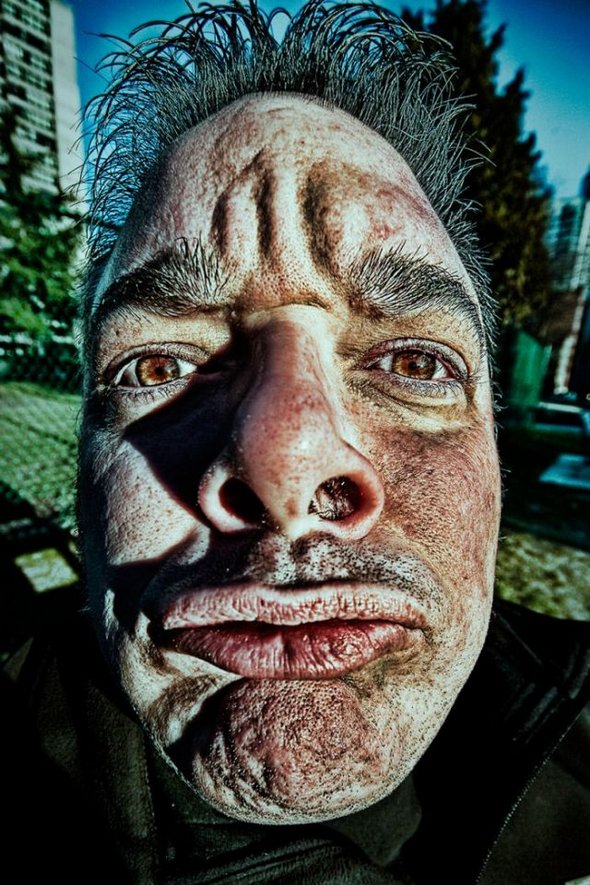 Either way these photos will not be like they are without Photoshop effects.  Here are description about used effect. High Dynamic Range (or HDR) photography is a digital technique that lightens underexposed areas and darkens overexposed areas of your image. Using HDR photography techniques allows the viewer to see the image as if they are seeing it with the naked eye – with even lighting all over the portrait. Let's check out some stunning HDR funny face portraits. According to photographer, he uses Lens – Sigma 10-20mm, Adobe Photoshop using the LucisArt 3 ED plugin for the simulated HDR look. Cross Processing and Bleach Pass done with Tiffen DFX plugin.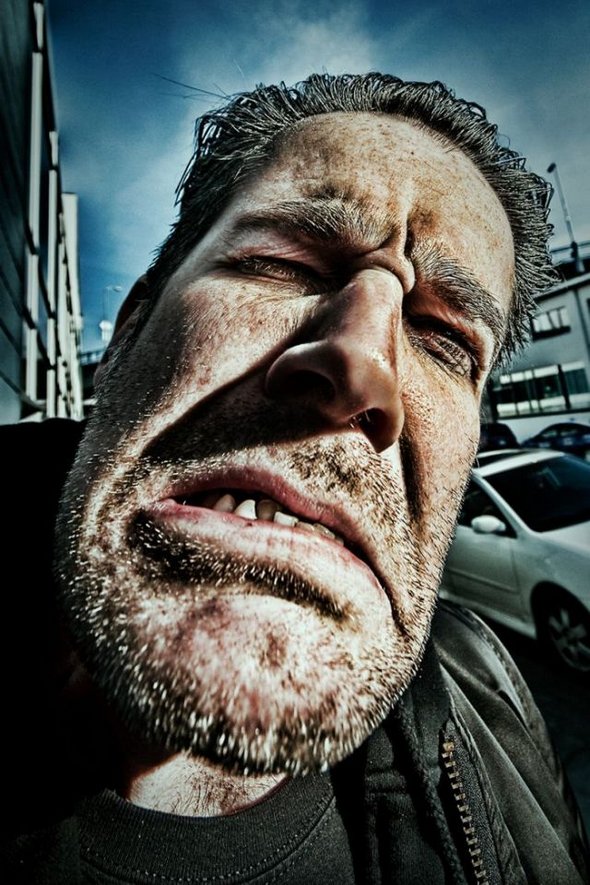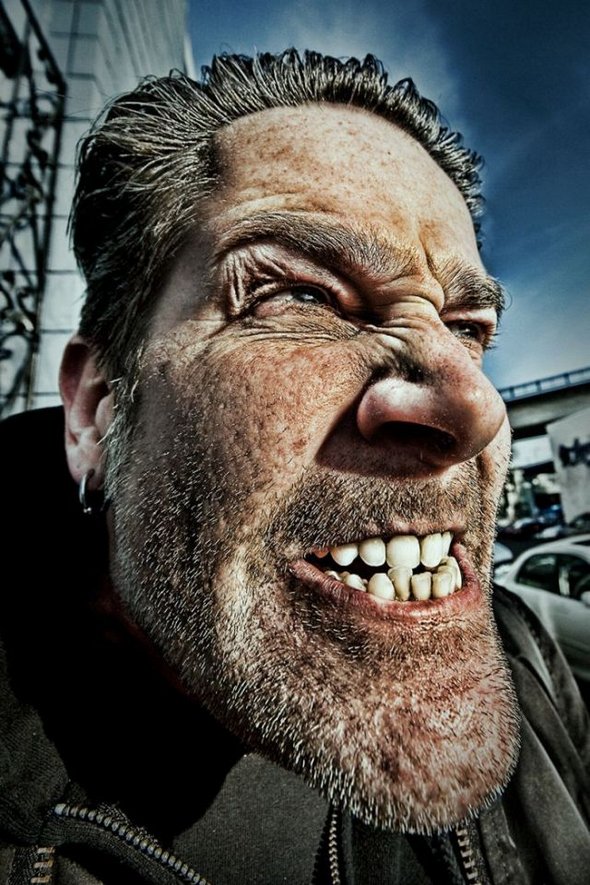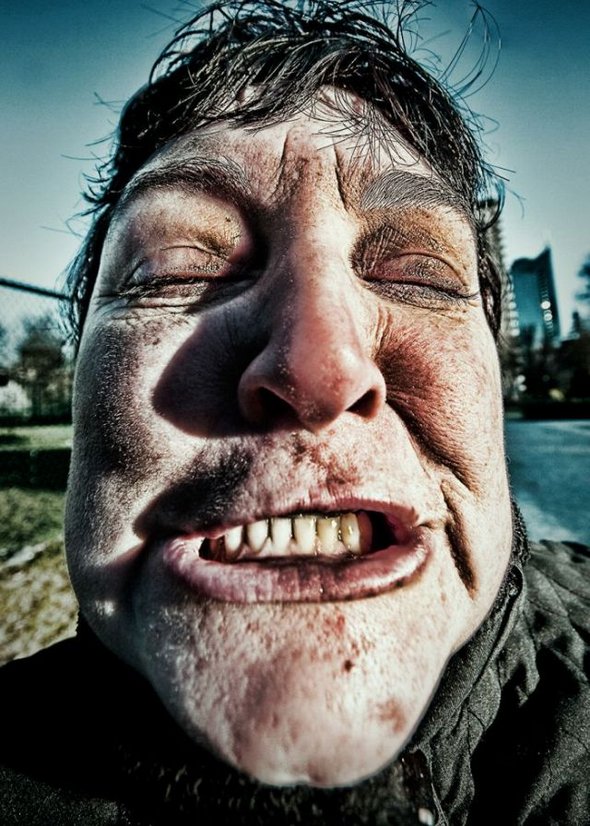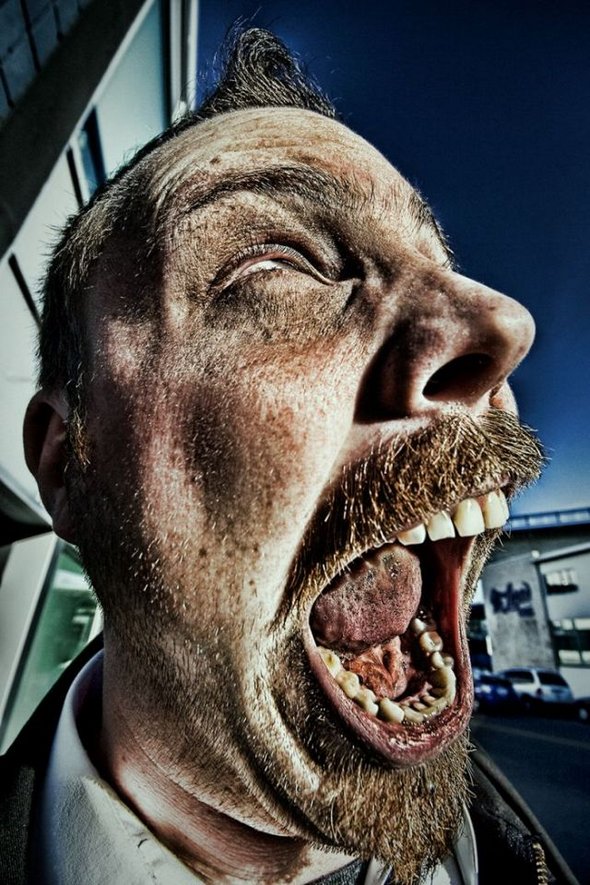 Read more
These are paintings of relatively unexamined aspect of the work of Salvador Dali: his fascination with optical effects and visual perception. These paintings present  Dali's use of various pictorial techniques, photography, and holograms to further his exploration of visual perception and the ways that optical illusion affects our sense of reality. Practically this is collection of his development of the famous double image, the "paranoiac-critical method" that produced images that could be "read" in multiple ways. Take Salvador Dali's works of art and find double effects!
These images can scare anyone no mater you like dogs or not: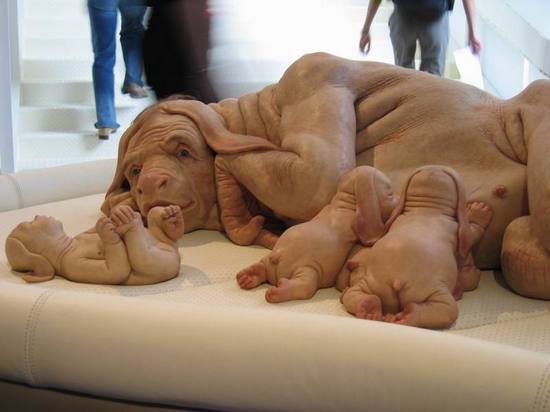 This is not a kind the way you would like your dog to look like, because winning this contest means that your dog has failed badly. Or we could say that nature has failed badly when it comes to your dogs appearance. At least you can look the funny side of this and laugh at the appearance of these ugly dogs (ugliest than I have ever dreamed of anyway).
Watching images of these ugly pets is bound to give you nightmares (so please, proceed with caution through this image gallery). Have fun (if you can), and good luck to you.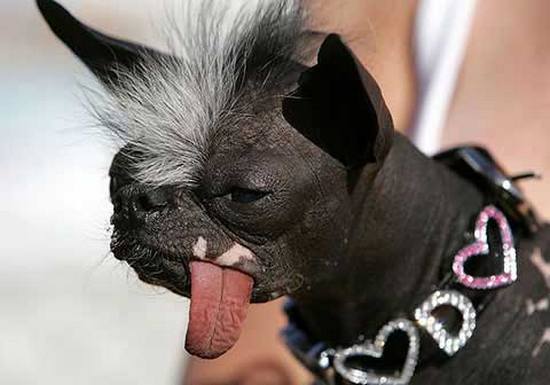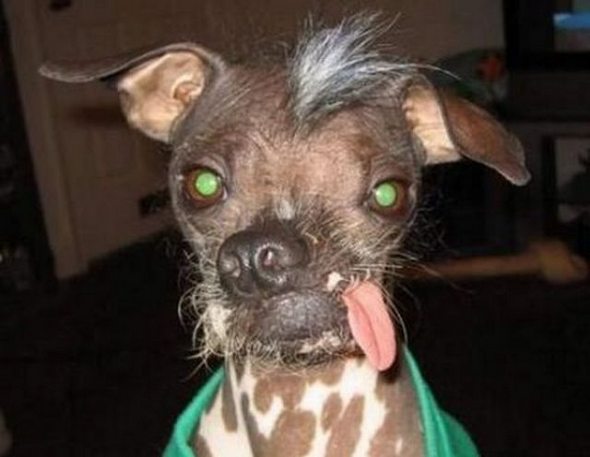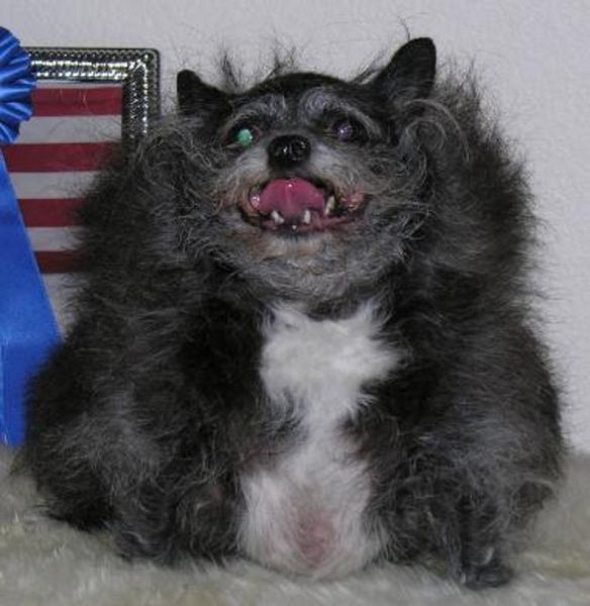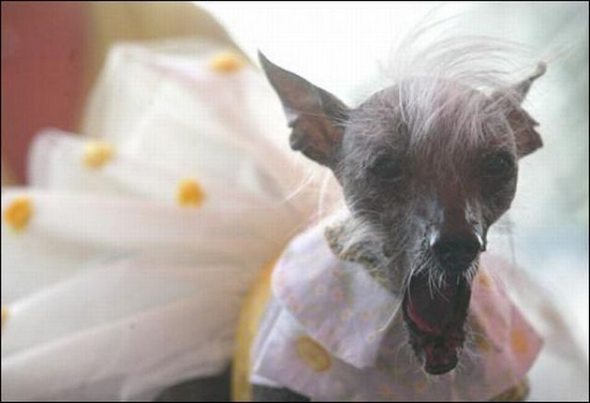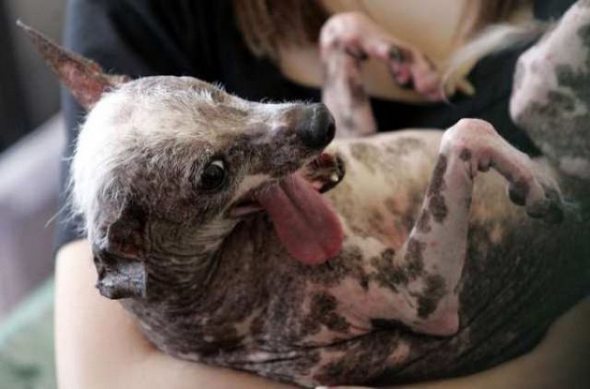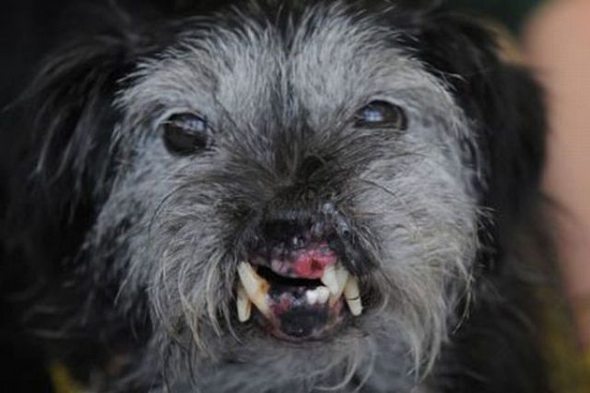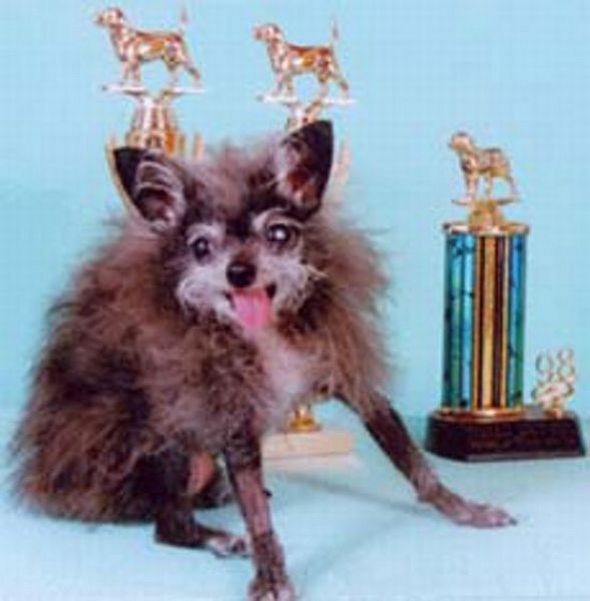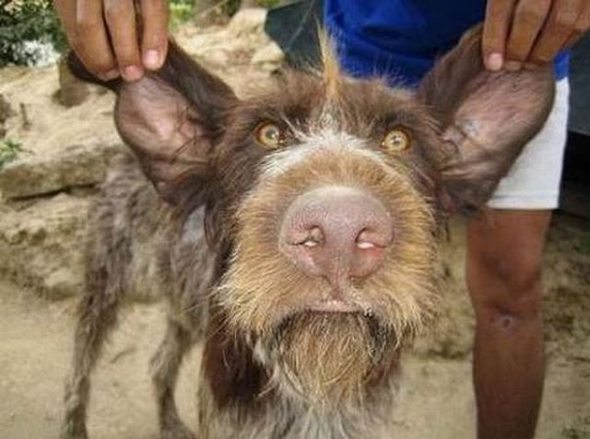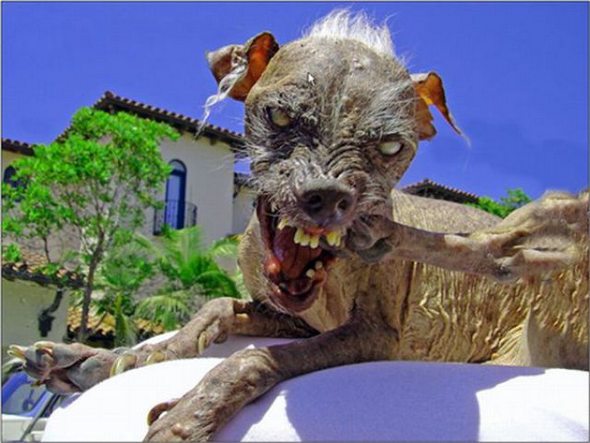 You MUST see these cool photo galleries!