Food art, not to be confused with the culinary arts, requires the use of food as the main component of an artistic creation. Over the years, this unique form of expression has proven an ever-expanding enterprise, incorporating candy, vegetables and fruits in various colors, shapes and sizes.
Including everything from Larry King's likeness done with Jelly Belly beans to a recreation of Van Gogh's self-portrait using leeks, the artwork below is sure to whet your appetite—for art, dinner or maybe even both.
Lotus Leaf
Rendered in canned goods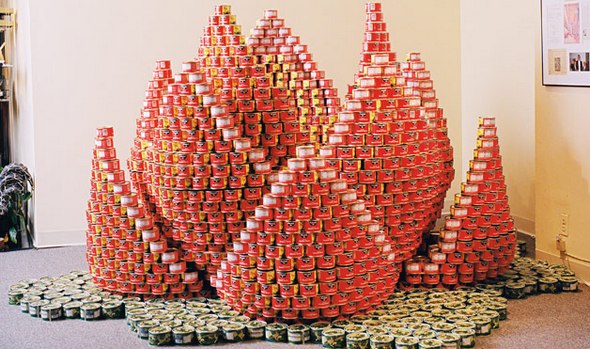 The structure above, created in 2005 by Platt Byard Dovell White Architects LLP, is made from 5,000 cans of sliced bamboo shoots and stuffed vine leaves. Read more
You MUST see these cool photo galleries!