In the article there was an attempt to review the most expensive world car crashes. No matter it was done by a celebrity or not it still remains attractive when a beautiful metal horse was wrecked. Here is the list of 10 world famous and most expensive car crashes:
1. Jay Kay, the leadsinger of Jamiroquai band, happened to destroy his beautiful magenta Lamborghini Diablo SE30 (estimated $360000).  Kay couldn't manage the control when trying to turn. He was thrown onto the edge of the road as well as fined £750. But we don't care for Jay. And here is the result of the car crime. The magenta horse … or what was left. Next time, Jay, buy a new exotic hat instead, it will be less expensive.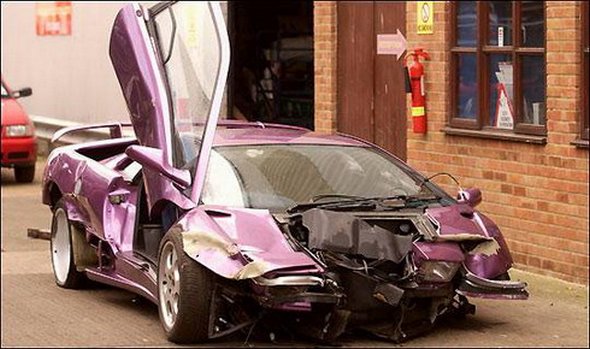 2. Charming mean girl Lindsey Lohan seems not to put much value to her black friend Mercedes-Benz CLK-350. She broke the car trying to escape the paparazzi. Oh yeah, she proved to be a real mean girl. If she were a good girl, she wouldn't be hunted by these people. The celebrities can easily buy or crack any car. The actress also decided not to fall behind. They say easy come easy go …to the service parts. Bye bye, my little toy car, hope, we'll see you on the heavens. It's interesting if she deals with the men the same way.
3. Mr. Kerimov was listed as one of the richest individuals by the Forbes. Suleyman Kerimov is a Duma Member. Mr. Kerimov, 40, the owner of $7.1 billion treasure, once guessed he couldn't be worse than the US celebrities. He bought a luxurious Ferrari Enzo car. When driving it after the rain he ran into the tree near the seashore in Nice, France. The car was traveling at high speeds though the maximum speed allowed there was only 35 miles per hour. And we see the result of crashed $ 1.2 million.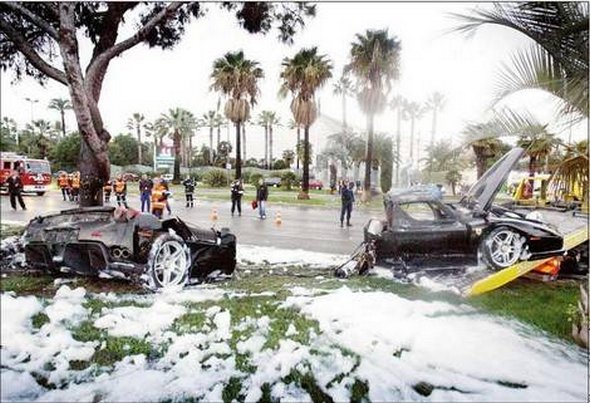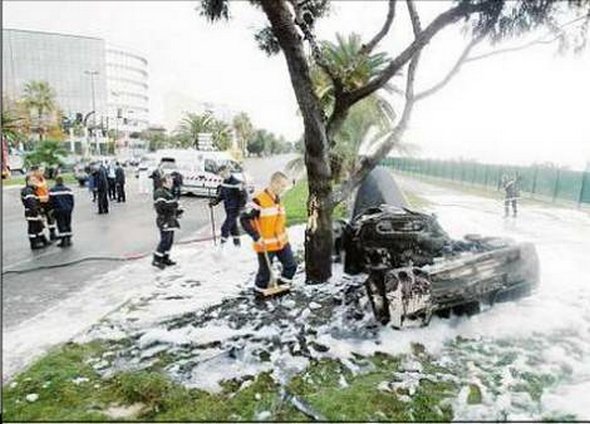 This used to be a good car…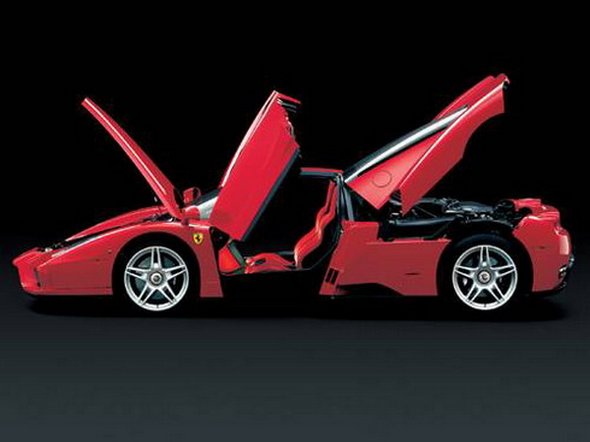 Read more
Bicycles, like cars, are chock-full of parts that can be replaced, but simply switching out silver aluminum rims for hot-pink ones is child's play. Welcome to the world of bike modding, where bicyclists get creative and turn their two-wheelers into rolling works of art and artifice. From upgrading their bikes' usefulness — with built-in grocery carts, railway attachments, snowshoes and the like — to just pimping them out with sound systems and arty add-ons, bicycle tinkerers work to improve the standard two-wheel ride in ways both practical and phantasmagorical.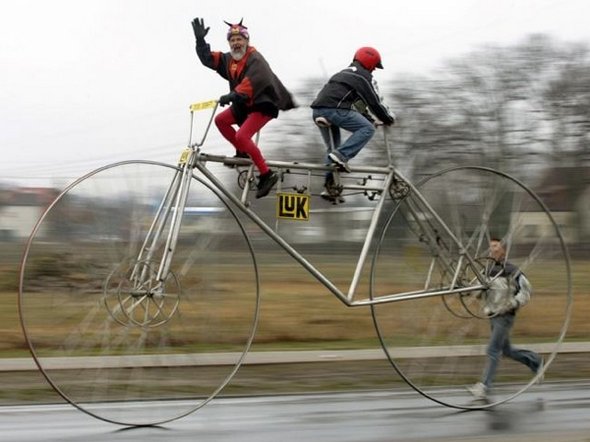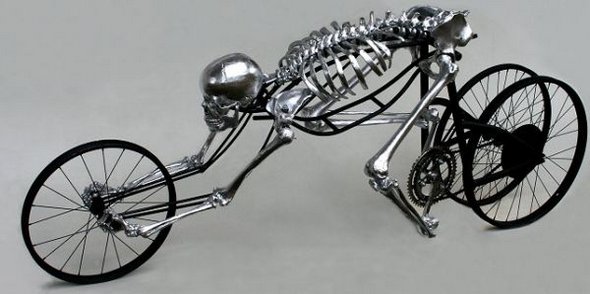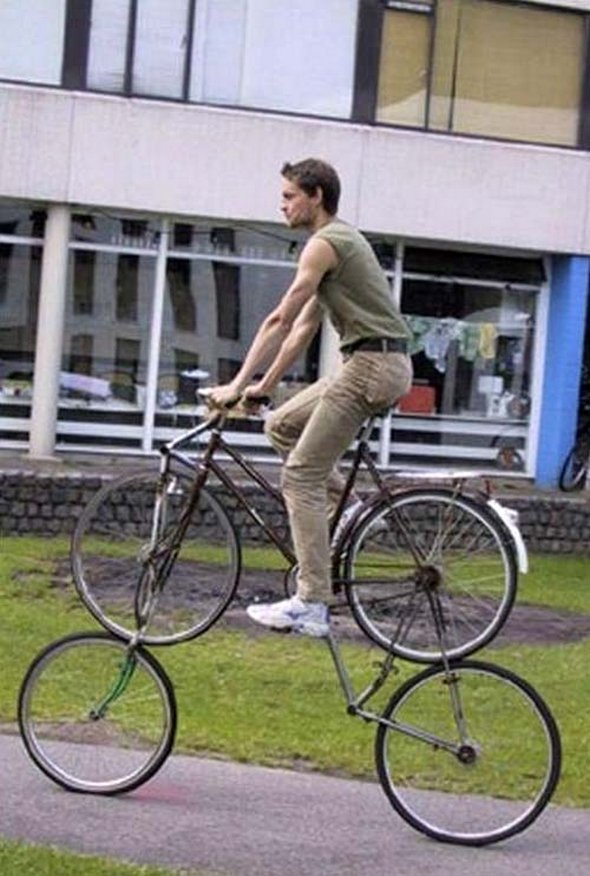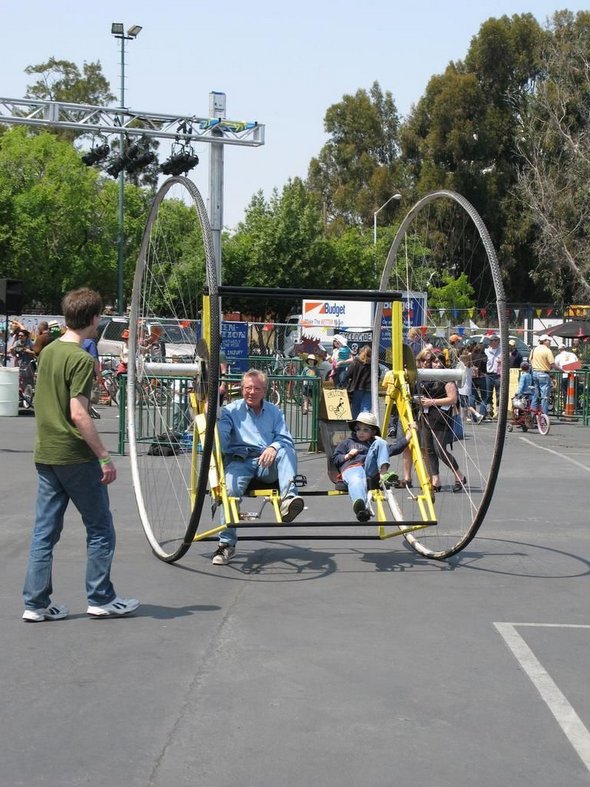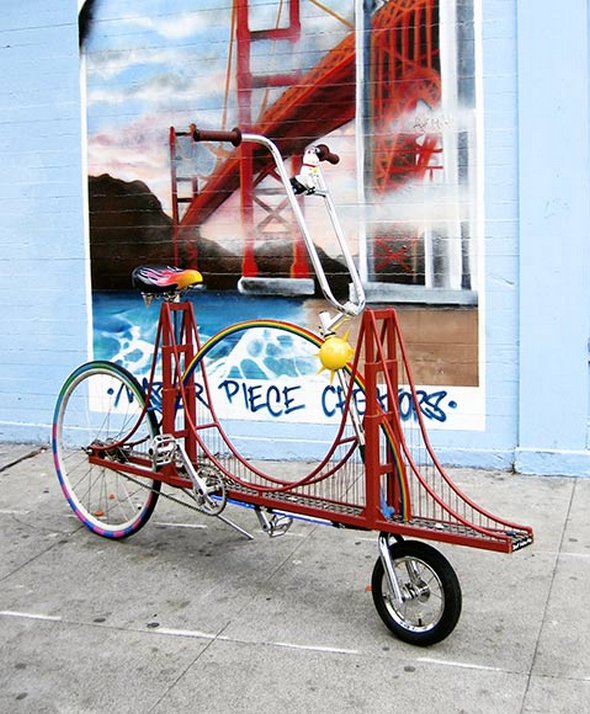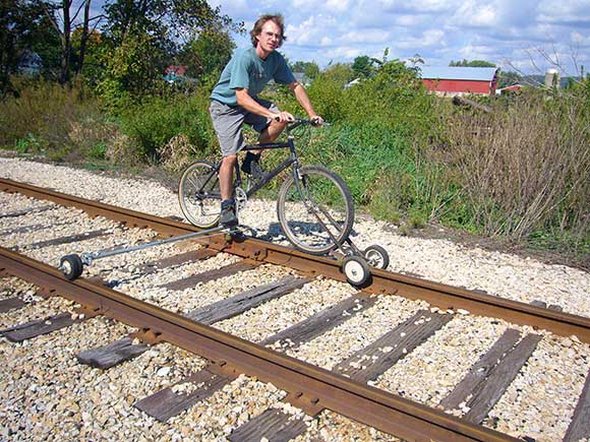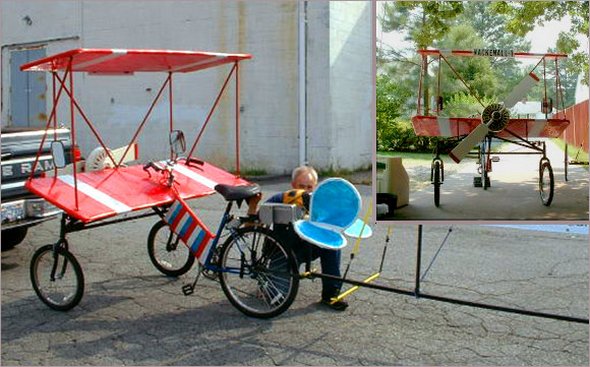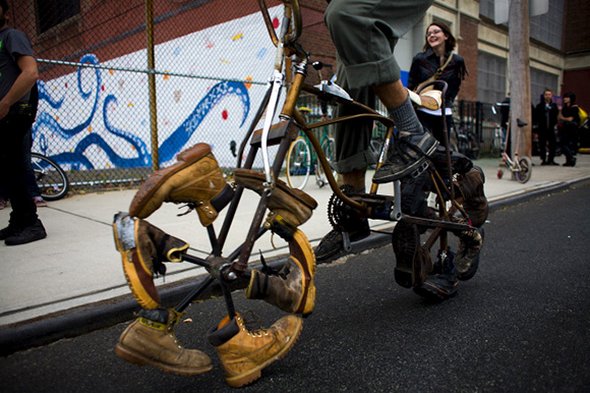 Read more
Ice car sculptures may not last long or run on the road either, but they still make a mark and loved all over the world. Here we have brought you images of 14 ice car sculptures from across the globe.
McLaren F1 car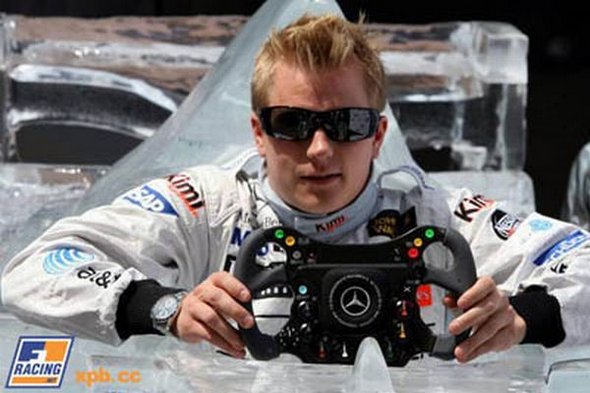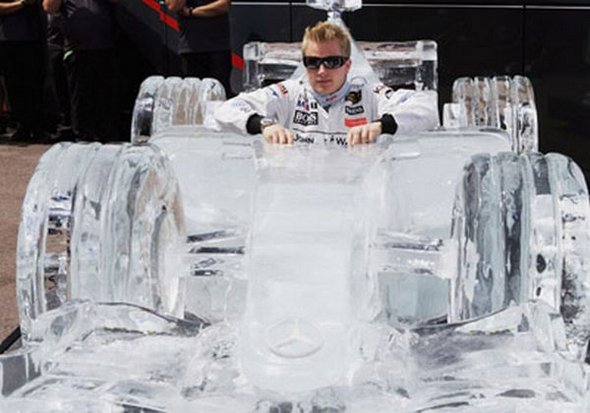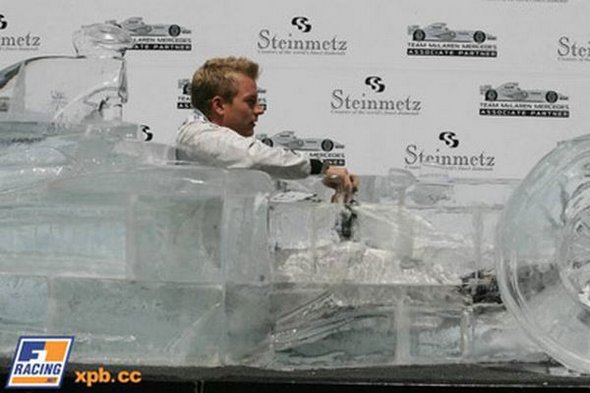 The full-scale replica of McLaren F1 car get ice form from 2 tonnes of ice and was made to mark the McLaren's 40th anniversary in F1 in the 2006 Monaco Grand Prix.
Ford Mustang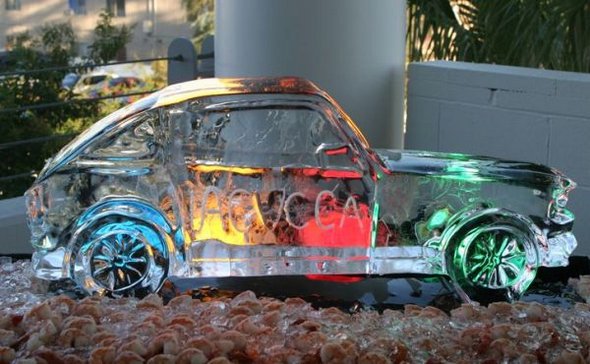 This ice sculpture is Iacocca's Own: The 2009 1/2 Iacocca Silver 45th Anniversary Edition Ford Mustang.
Alfa Romeo's MiTo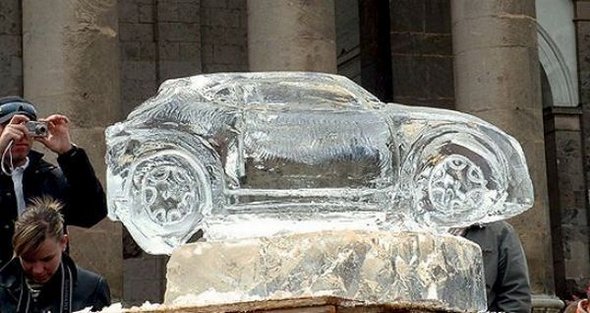 Alfa Romeo's MiTo sculpted completely out of solid ice was carved out with a chainsaw. The sculptor was made to promote the MiTo in front of almost 3000 intrepid Alfa Romeo fans in 2008. Read more
Safety first. Right?!
It is usually so, but things can get a little boring when you do everything by the book. The result is that most of the people do all kinds of things in their car. This image series shows a creative outbreak of what extraordinary positions you can find yourself in while driving.
Sometimes, crazy passengers make a car drive an unpleasant experience, sometimes the other drivers make you go crazy, and other times the driver is the one causing trouble…
It's a bit crowded in here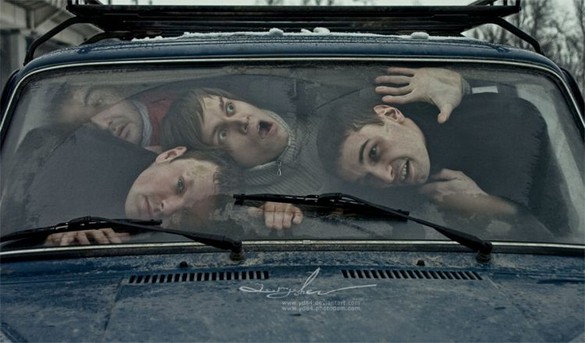 I've always wanted to do that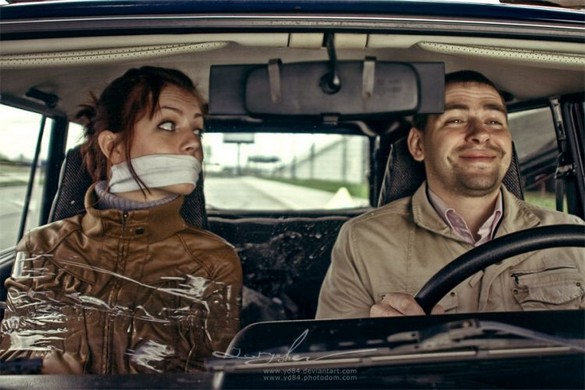 Drive safely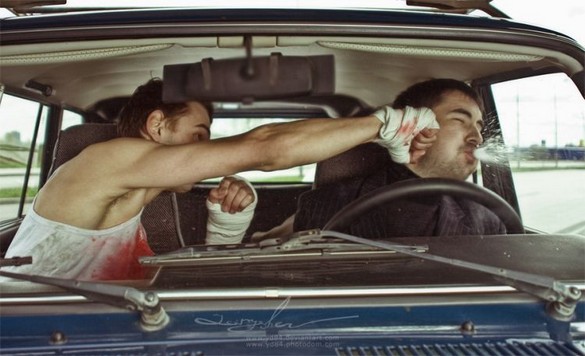 Read more
You MUST see these cool photo galleries!