Just when it seems that nothing new can be done in the field of pet photography, here comes Seth Casteel and starts capturing dogs underwater. What is amazing that dogs love fetching things so much that they even forget they are not aquatic animals. Silly dogs!
Based in Chicago and Los Angeles and available for photo shoots nation-wide, Seth Casteel specializes in documentary-style pet photography, embracing the at-ease mentality of pets on location in their natural surroundings. The results are spontaneous, priceless moments of your pet's personality captured in photographs that will last forever.
As one of the most published pet photographers in the world, his work can be seen in hundreds of magazines, calendars, posters, books and TV shows.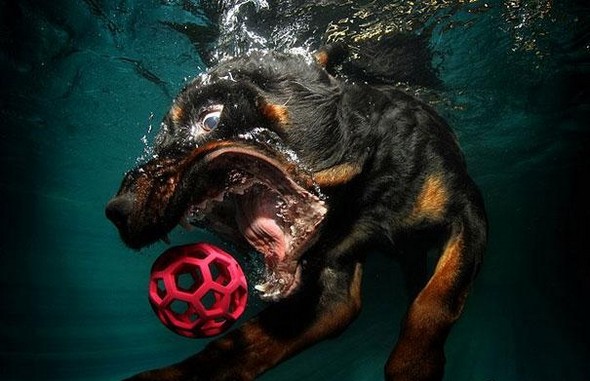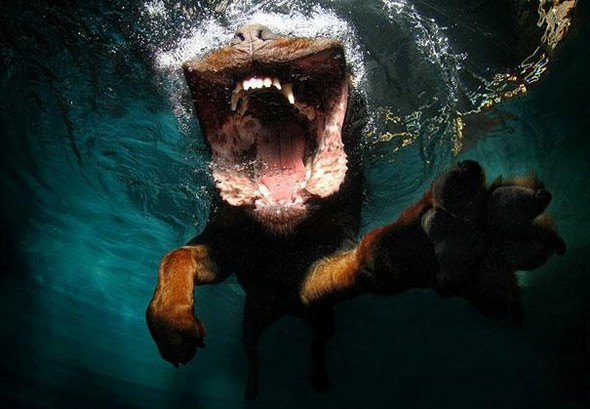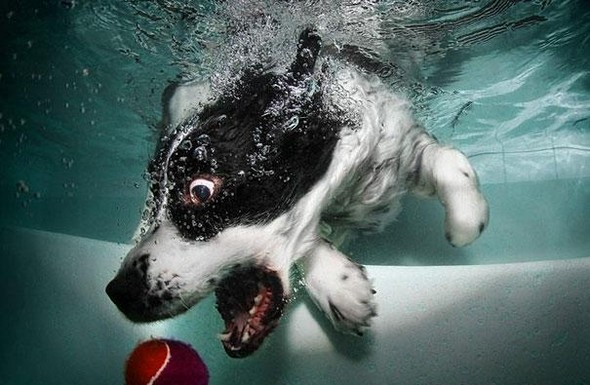 Have you ever noticed that dogs look a lot like their owners and sometimes even have similar personality? Swiss photographer Sebastian Magnani decided to bring this idea to life with his photo series "Underdogs". He created 8 whimsical diptychs showing how similar humans are to their canine friends.
Shown with hair, clothes and accessories, the funny portraits of dogs and their owners reveal a striking resemblance. On his website, Magnani describes the idea behind his project.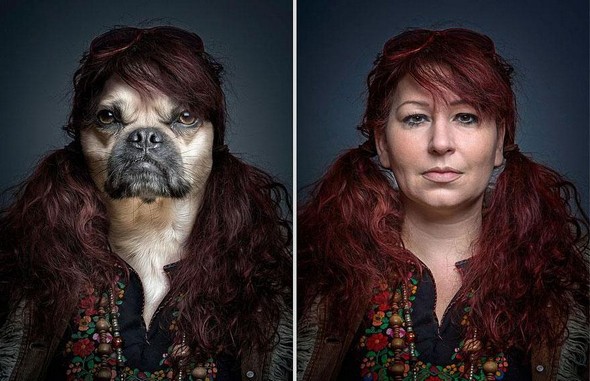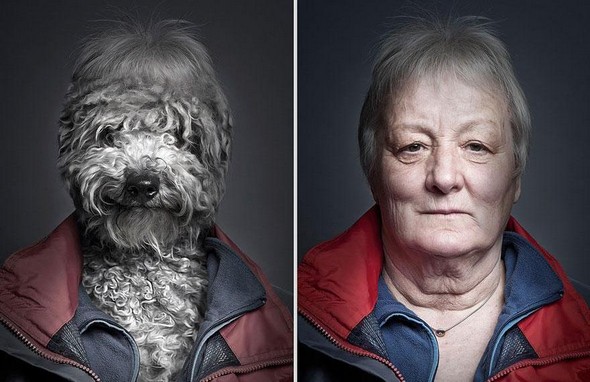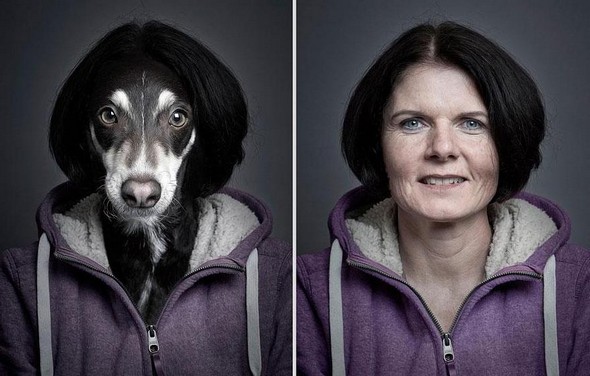 It is impossible not to forgive these dogs for their small sins, but that does not mean that they should pay for their crimes. Many love pets, especially dogs. Of course, they make different problems, but mostly small, which can be easily corrected and forgotten.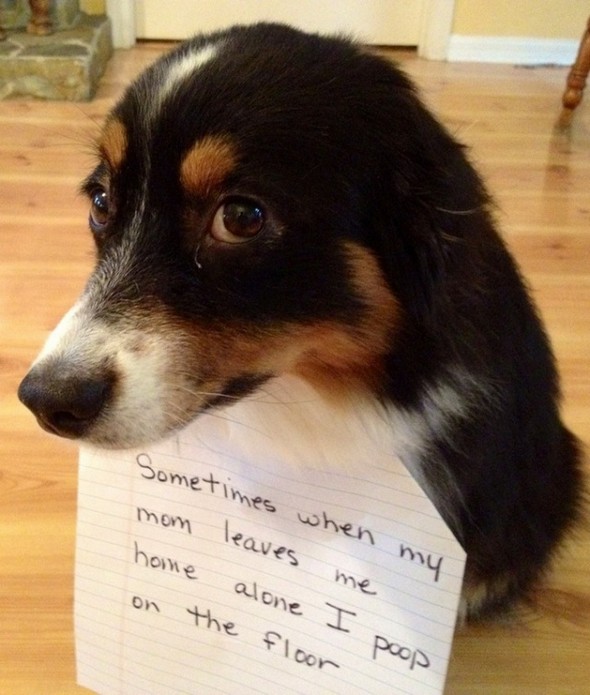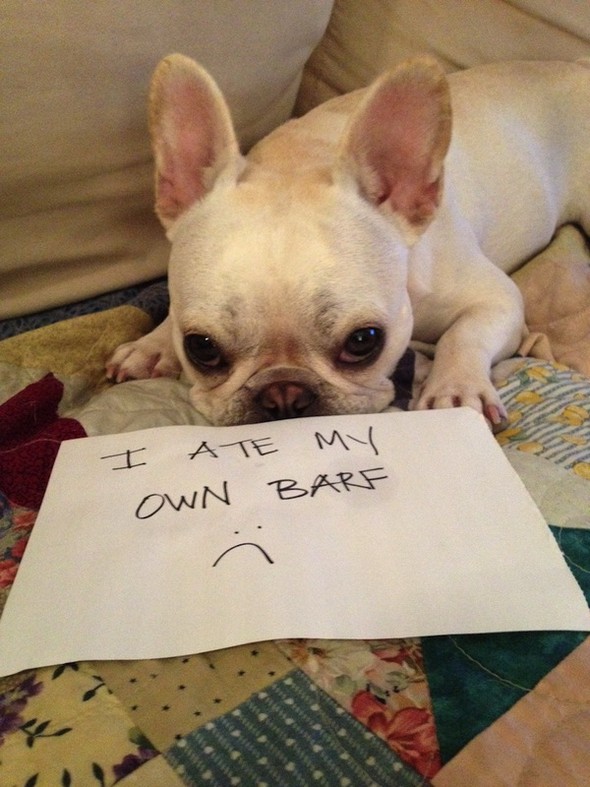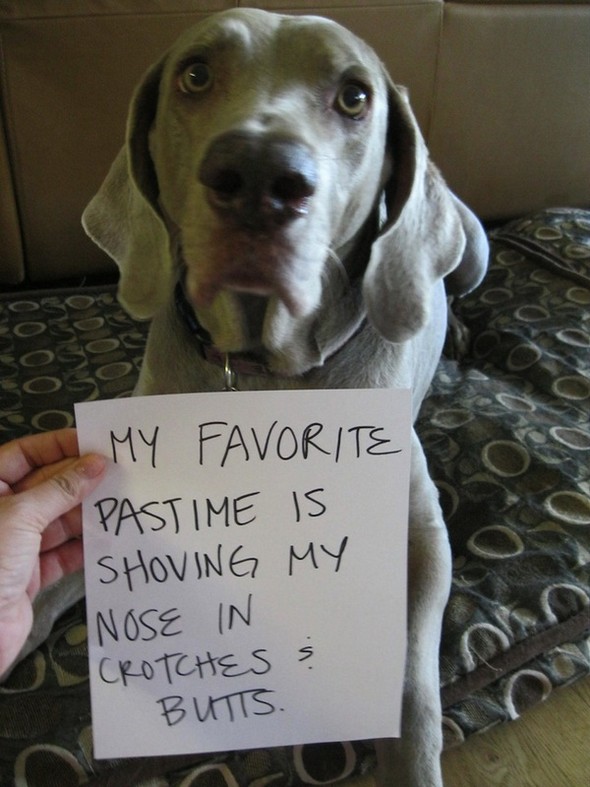 Pet photographer Carli Davidson of Portland, Oregon will take portraits of you and your pet, be it a dog, cat, goat or even an armadillo. Like many pet photographers, she will shoot them with and without their owners and is more than capable of capturing the special bond between human and animal. While the portraits are nice, it's her series "Shake" that's really worth sharing. In black and white and color photos, Davidson captures dogs shaking their heads. Ears flying, foam flinging and fur all a frenzy. The distorted expressions - half-grimace, half-smile – are familiar to many a dog owner, but when caught with a camera are truly mesmerizing: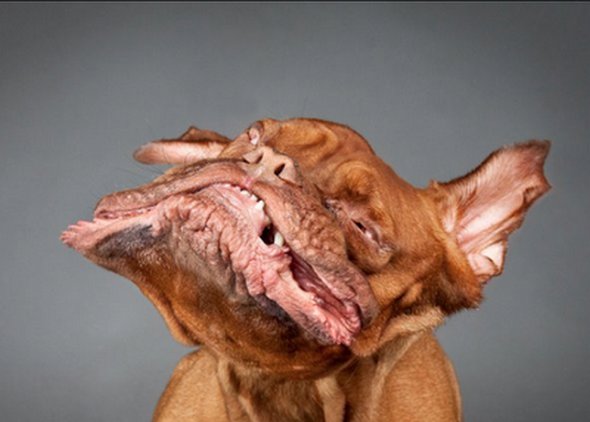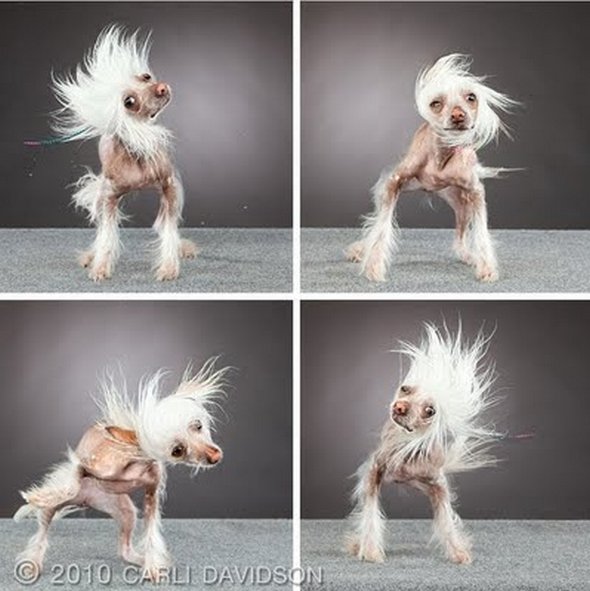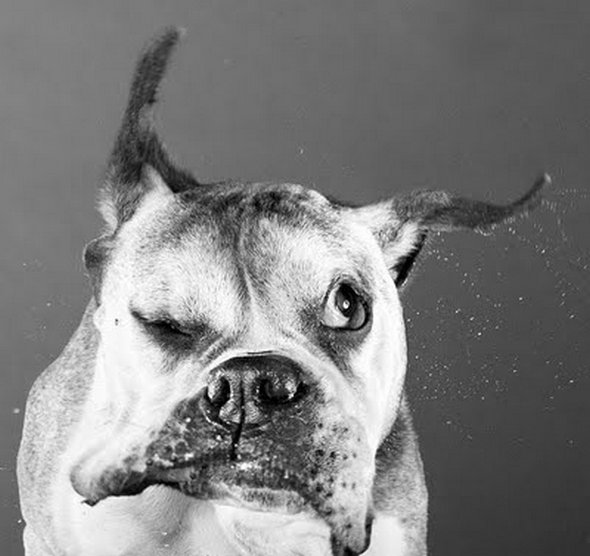 Read more
This is not a kind of contest you would like your dog to win. These are photos of the winners of the various contest for The Ugliest Dog. As you can see the competition is tough because there are some really ugly dogs out there (ugliest than I have ever dreamed of anyway).
Watching images of these ugly hell hounds is bound to give you nightmares (so please, proceed with caution through this image gallery). And may the force be with you.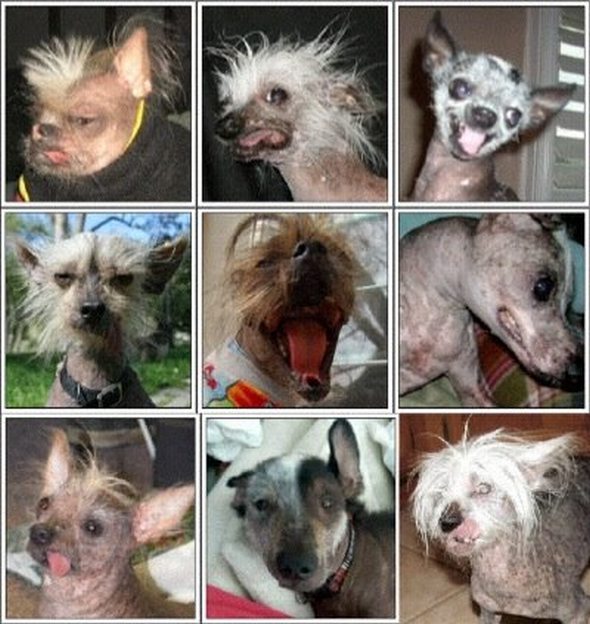 Chill Out Point has a dare for you. Try to find uglier dog then these dogs here.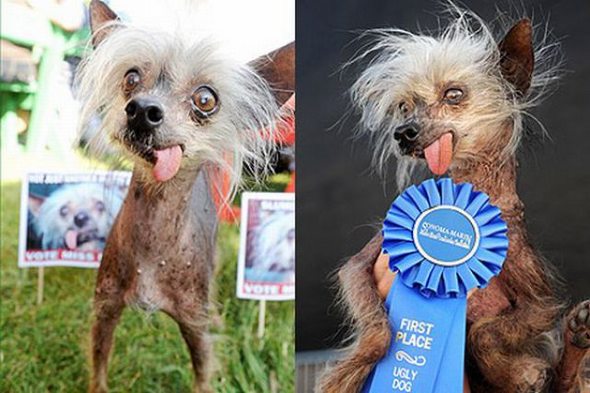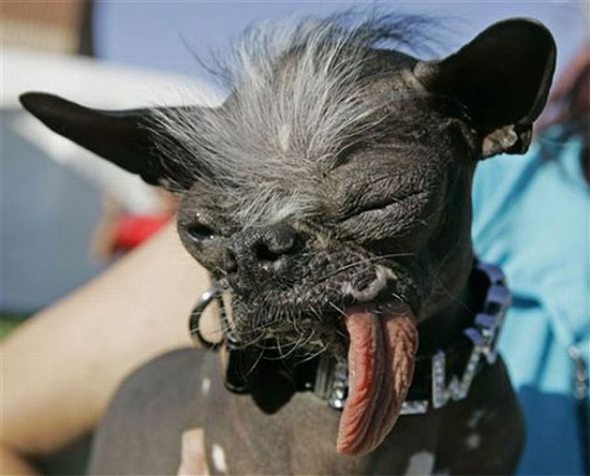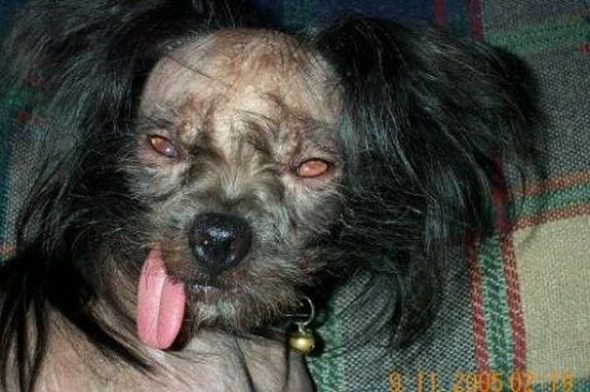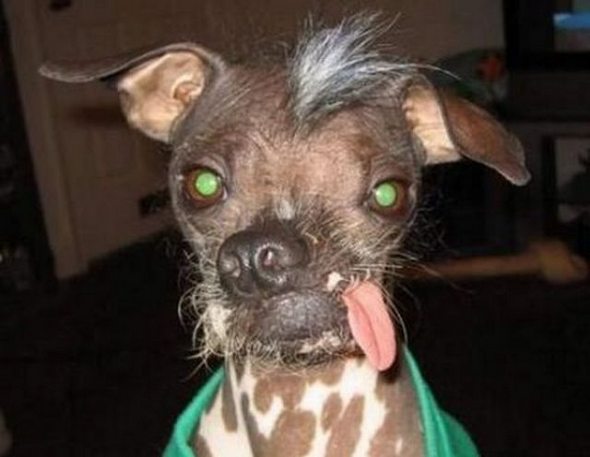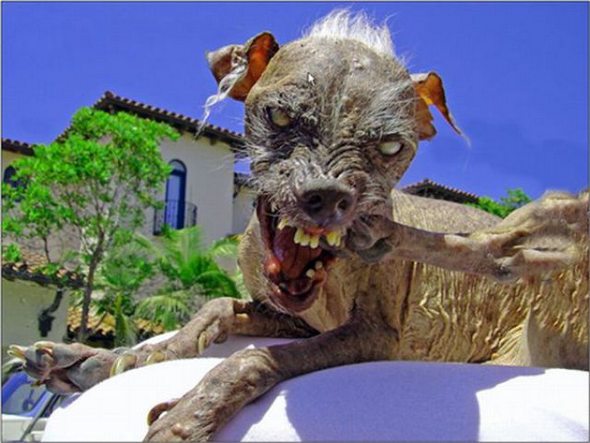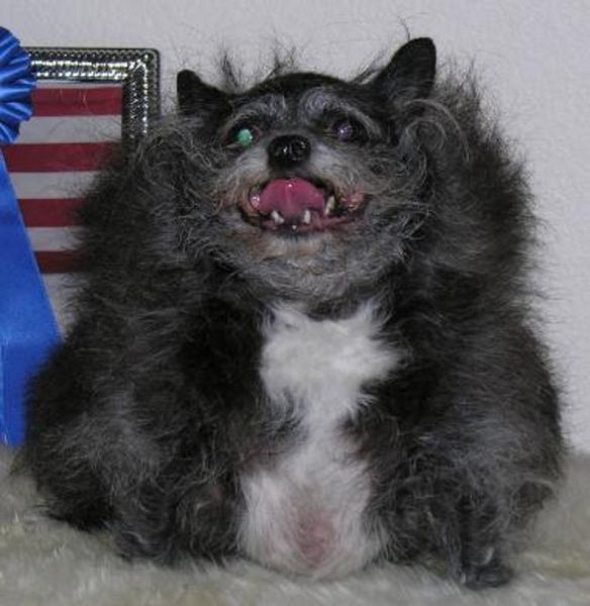 Read more
This advertising campaign for  has been launched in April 2009 under the motto "Bad food, bad dog. All the vitamins, all the flavor." by advertising agency Prolam Y&R Santiago in Santiago, Chile.
A series of advertising posters with the funniest, and desperate situations your dog can get you into.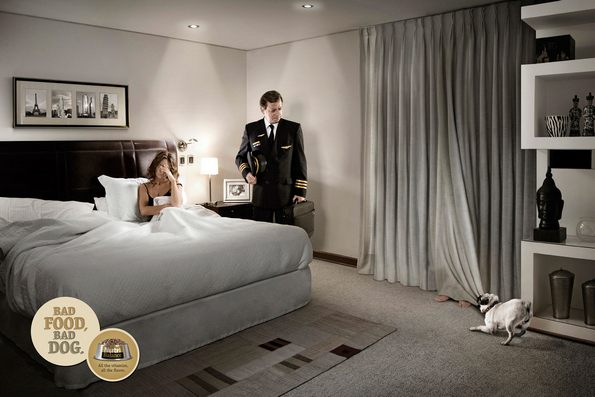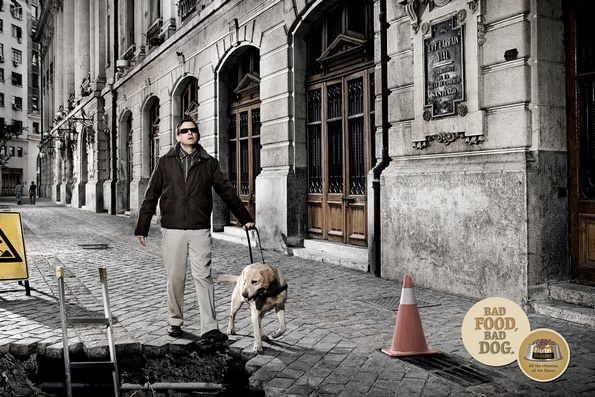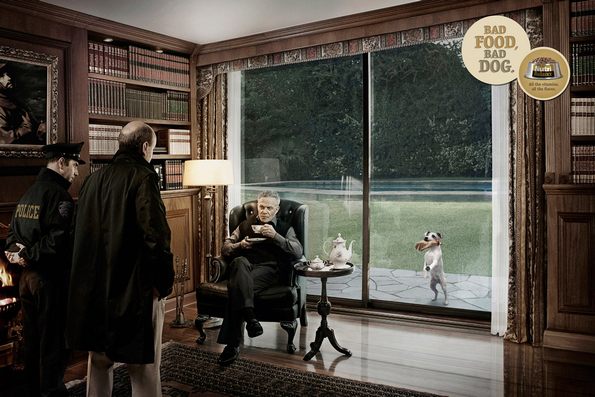 There is a strange connection between human beings and animals. Sometimes it is a pet and his owner taking a walk in the park, other times animals show some forms of behavior that is reserved for humans, like cats opening doors by jumping on the door knob, or a dog laying in his masters favorite chair and watching TV. Our pets supply us with very funny and interesting moments, that is for sure.
But, people can act like animals, too. No need to explain those moments.
These are the images where there is a twin-like likeness between people and animals; in the most obvious way possible. It seems we can meet half-way with animals when it comes to our looks. Lots of people are sending holiday cards with photos of their pets these days. Make them humorous with your own custom twin pictures.
You MUST see these cool photo galleries!