A true master of Photoshop Christoph Het has shown us a amazing series of his work. He has made famous advertising prints for Playstation, Nike, Motorola, Surfrider Foundation. One is Milka cow – the one that gives all the joy and kindness.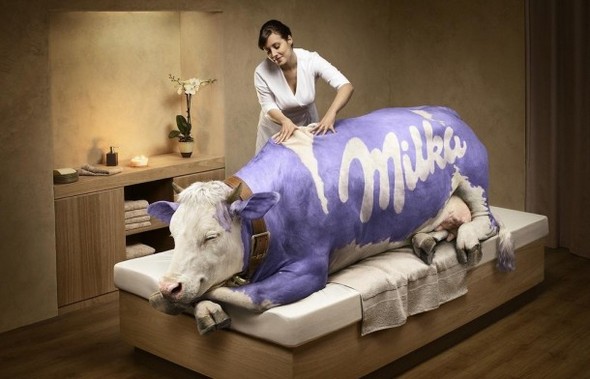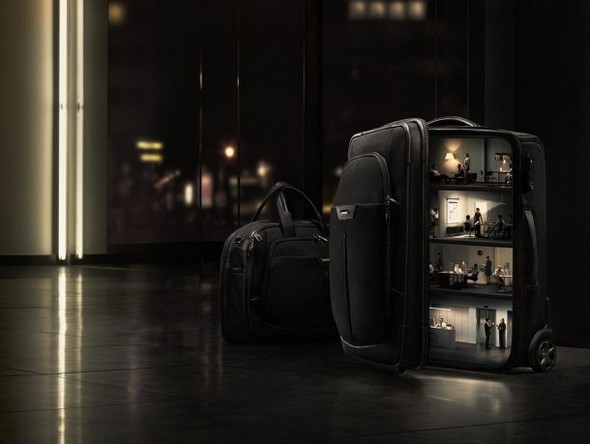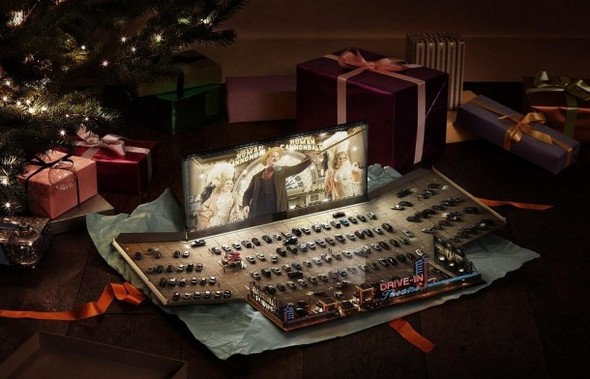 Inspiration can come from anywhere–school, pop culture, a walk outside. One of the best ways to be inspired, however, is by another artist. The next time you're feeling lost on creativity (or just need some drama to put your artistic troubles in perspective), take a night off and consider checking out one of these movies:
1. Lust For Life (1956) Kirk Douglas and Anthony Quinn lead as Vincent Van Gogh and Paul Gauguin in a critically applauded movie about a group of artists who helped to define the label of "troubled genius."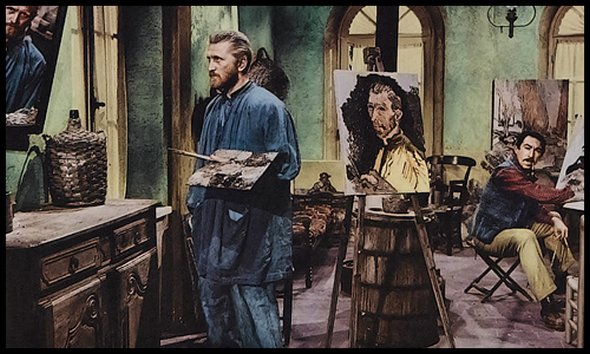 2. The Agony and the Ecstasy (1965) This classic, starring Rex Harrison as Pope Julius II and Charlton Heston as an especially rugged Michelangelo, chronicles the unlikely team and their clashing of wills surrounding the painting of the Sistine Chapel.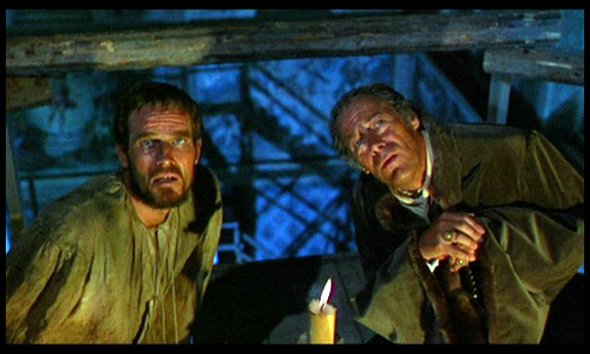 3. My Left Foot (1989) Daniel Day-Lewis won an Oscar for his portrayal of Christy Brown, who became an accomplished artist and writer despite being born with cerebral palsy and full control over nothing but his left foot.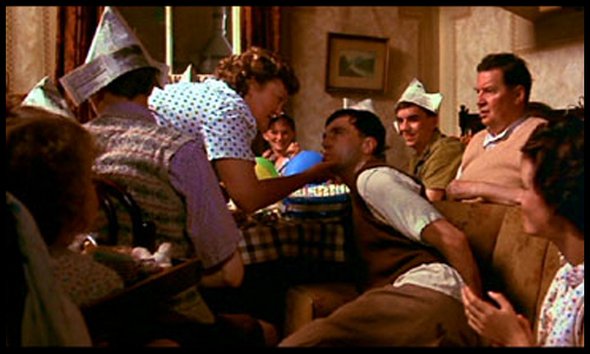 Read more
Looking at nature from different perspectives can create stunning compositions for your photographs. This couldn't be more true than when we look at our planet from outer space and appreciate the reality of its beauty from such an incredible and rarely seen perspective.
The images in this compilation are from the Landsat 7 satellite and were created to introduce the general public to the Landsat Program.Various combinations of the eight Landsat 7 spectral bands were selected to create the vivid RGB composites that we have featured.
Bogda Mountains – The Turpan Depression, nestled at the foot of China's Bogda Mountains, is a strange mix of salt lakes and sand dunes, and is one of the few places in the world that lies below sea level.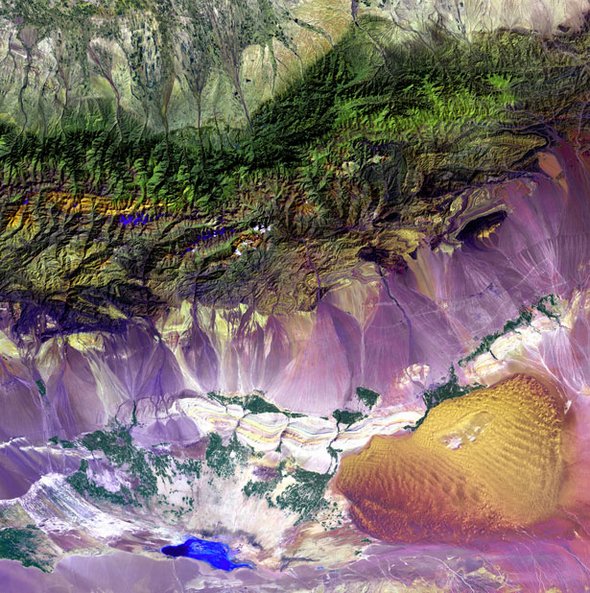 Delta Region, Netherlands – Along the southern coast of the Netherlands, sediment-laden rivers have created a massive delta of islands and waterways in the gaps between coastal dunes. After unusually severe spring tides devastated this region in 1953, the Dutch built an elaborate system of dikes, canals, dams, bridges, and locks to hold back the North sea.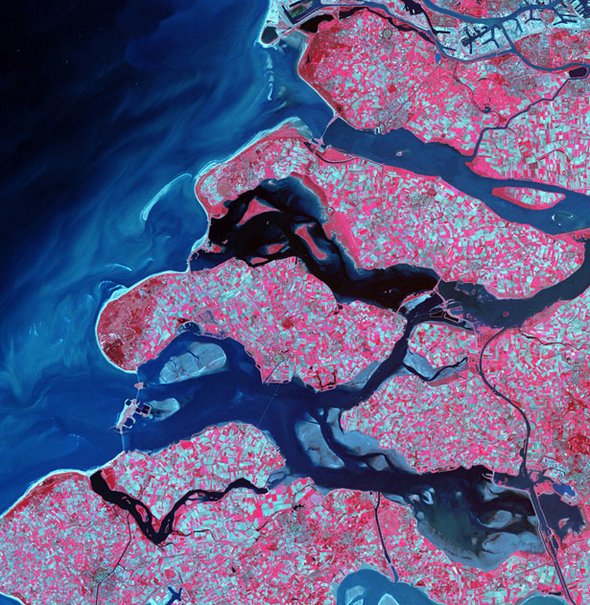 Akpatok Island - Akpatok Island lies in Ungava Bay in northern Quebec, Canada. Accessible only by air, Akpatok Island rises out of the water as sheer cliffs that soar 500 to 800 feet (150 to 243 m) above the sea surface. The island is an important sanctuary for cliff-nesting seabirds. Numerous ice floes around the island attract walrus and whales, making Akpatok a traditional hunting ground for native Inuit people.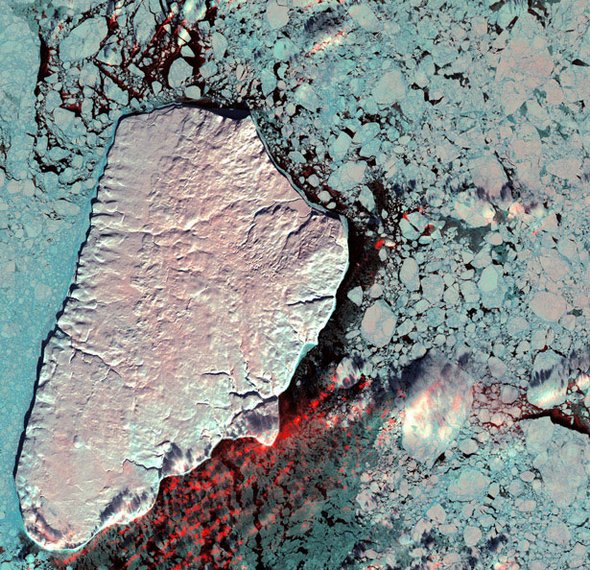 Read more
Have you ever imagined a new world? Have you ever dreamed about cyber world? My guess would be that you probably have, after exhausting yourself playing computer games. In those dreams, your life seems different but, new world is a representation of your creativity. For your father inspiration and imagination, we have created this gallery of cyber girlfashion looks created through creative photo manipulation.  Enjoy here and continue dreaming after…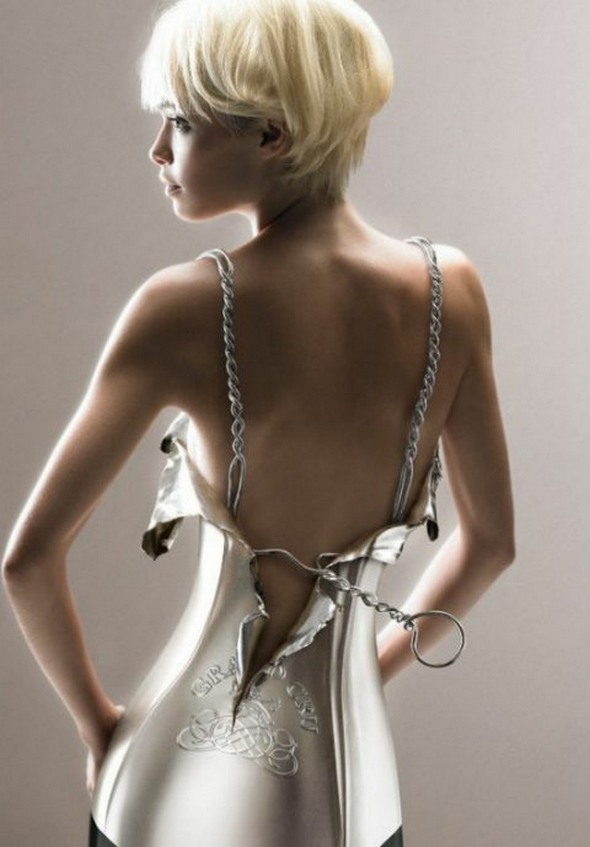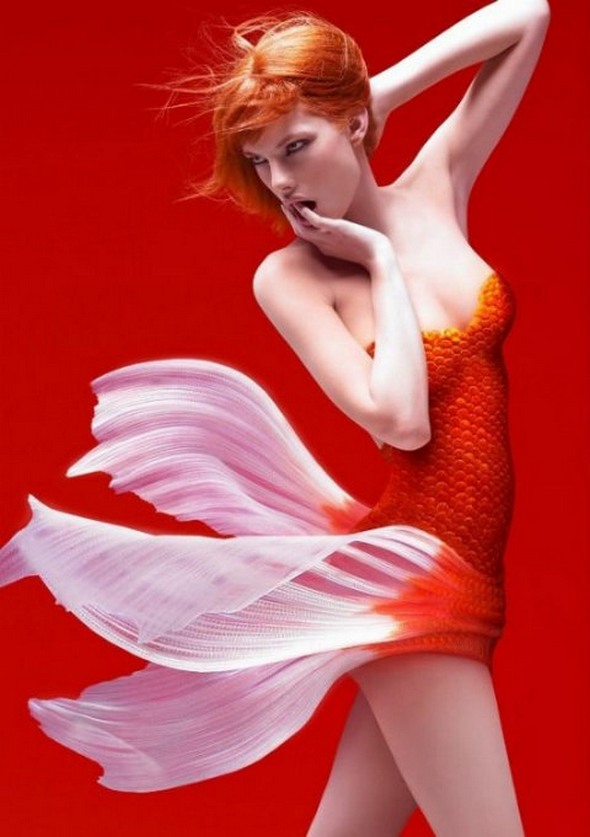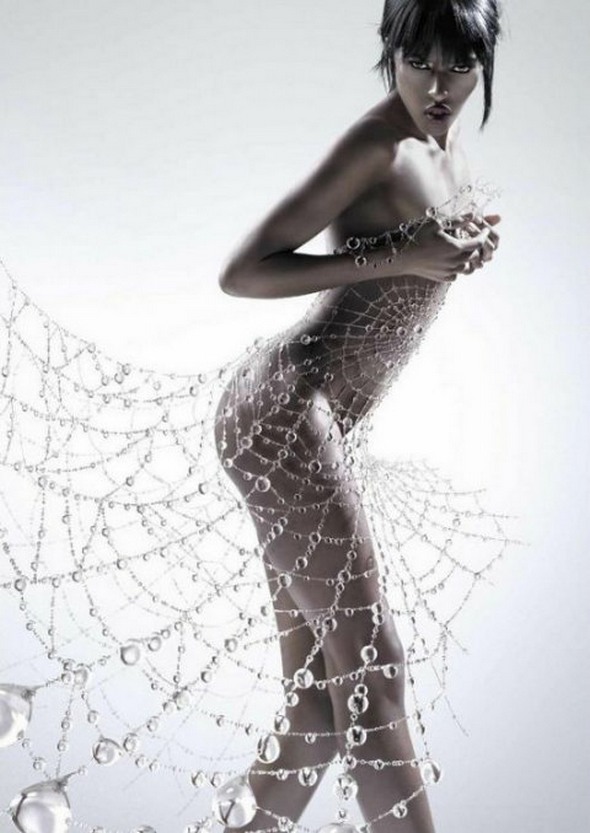 Read more
What's better than the first sip of a hot cup of coffee made just the way you like it? Well, maybe if that hot cup of coffee did double duty as fine art, you'd enjoy it even more. It's hard to tell just how long baristas have been creating tiny works of art in coffee cups; latte art has been around in the U.S. for at least two decades, since coffee houses in Seattle began pouring simple patterns into the foam portions of their drinks. Since then it's evolved into an international obsession, including classes, competitions, online galleries, and coffee houses that promise a work of art with every drink.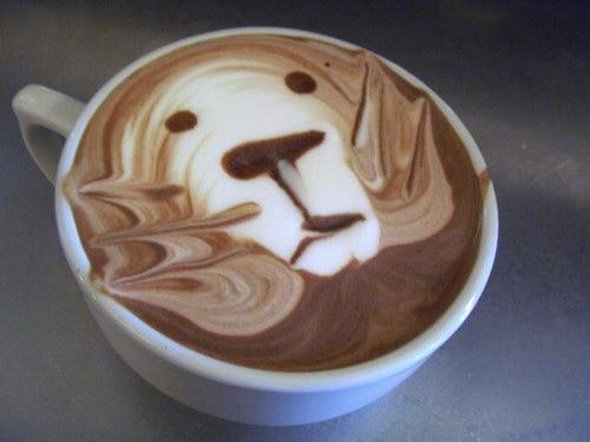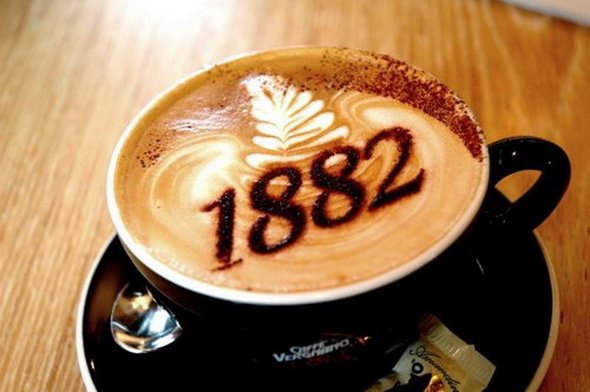 Art, someone once said, is everywhere. So it might not just have been my heavy caffeine dependence talking this morning when I found myself captivated by a short video of the astonishing things that can be done on the top of a nice cup of Italian coffee. Where has latte art been all my life? (Here, it turns out, here and, more alarmingly, here.)
In the hands of a capable coffee artist, just about any kind of design is possible. It can take years of practice to get good enough to create original designs, but many baristas are so passionate about coffee that they don't mind putting in the time to learn. These amazing coffee designs can be seen in coffee shops all around the world, from Seattle to Tokyo and everywhere in between.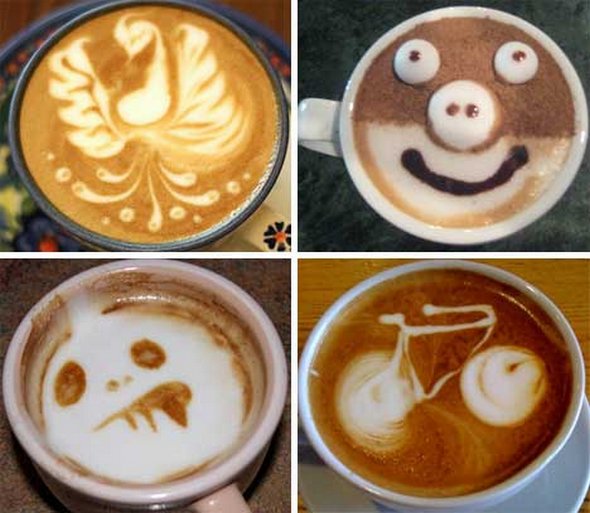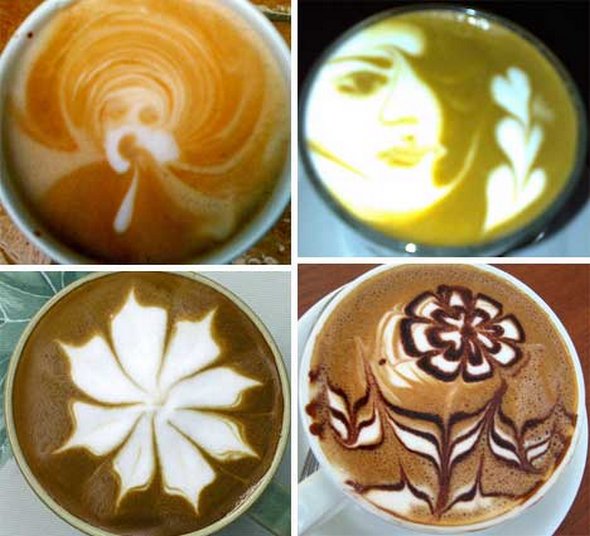 Read more
Shrek, the cartoon character has had his 'happily ever after', but would these people having their Shrek themed wedding have similar future of their relationship? Are these two trolls in love the same way the original Shrek and princess Fiona? We cannot know that for sure, but for now, the least we can do is enjoy their wedding and admire their creativity and a bit of wackiness that made them have such a wedding. I just hope that these masks do come off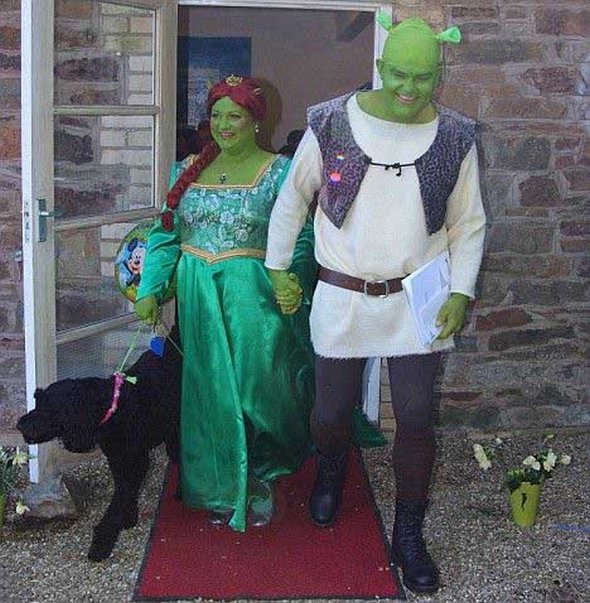 Keith Green and Christine England spent three hours in make-up to walk down the aisle looking like the cartoon characters from the hit animated films. Mr Green, 44, and his 40-year-old bride were covered in green paint and full costume and wigs and married in front of 100 guests also dressed as characters from the film, including the Donkey and the Gingerbread Man.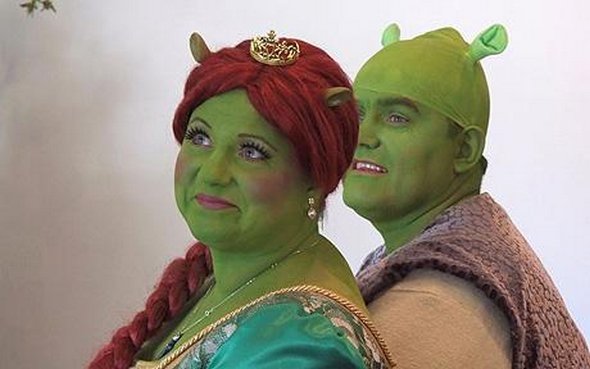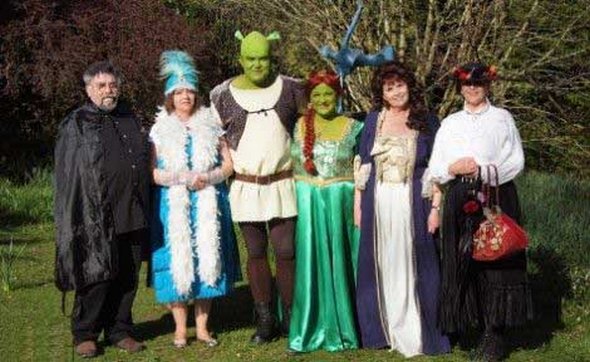 The new Mrs Green, a hospice nurse, of Barnstaple, Devon, said: "Every girl wants a fairytale wedding and I got one – with a bit of a twist. It was a real laugh." "The idea just came to me. I knew what we would go as them because Keith looks just like Shrek. It was funny because when we said our vows Keith had these green ears sprouting from the top of his head. "I tried to convince my teenage son to dress up as the Donkey but he wasn't having any of it."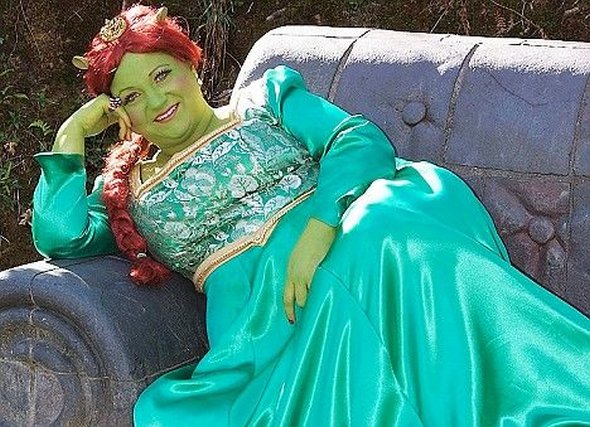 Mr Green, a builder, said: "It was a very strange experience to say the least, but a thoroughly enjoyable one. We love the films and my wife tells me I have resemblance to Shrek."
The couple hired a make-up artist to make them look like the characters – voiced by Mike Myers and Cameron Diaz – in the hit films.  The bride's mother Annette England, 66, said: "It's not necessarily how you imagine seeing your daughter get married but it was great fun."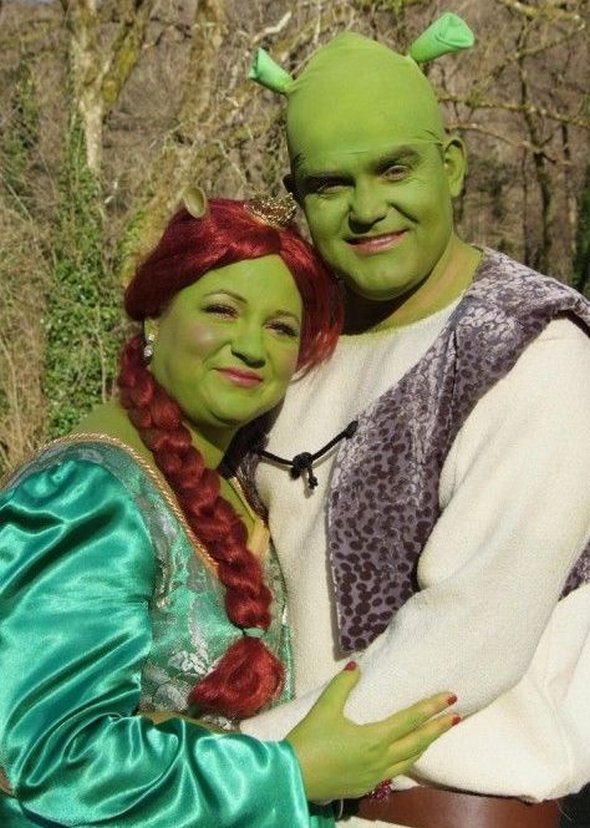 Read more
People use very different materials to express their creativity. Sometimes material can be little strange, like eggs. As you will see below, these are very cool and funny art products created using eggs and inspired by eggs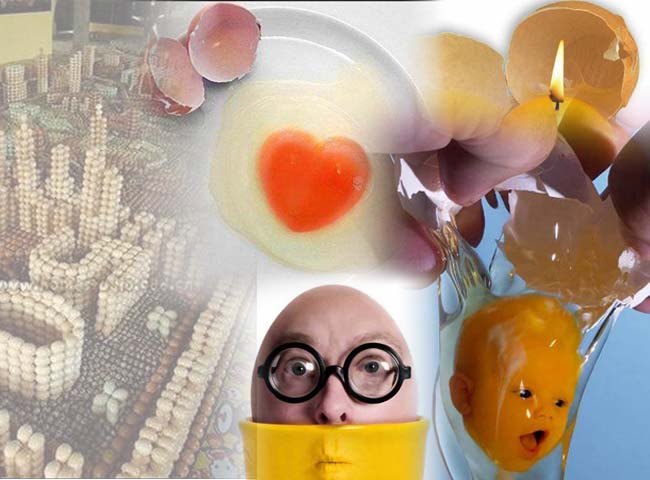 Often a little bit of imagination, it will let people create amazing creativity. Even only the most common things in daily life, yes, just the eggs. Here are amazing photos of art shapes made entirely of eggs. Don't ask me why anyone thought this was a good idea, but the end result is way cool. Which just goes to show, if you want to make great art, you have to break a few eggs.
Funny Eggs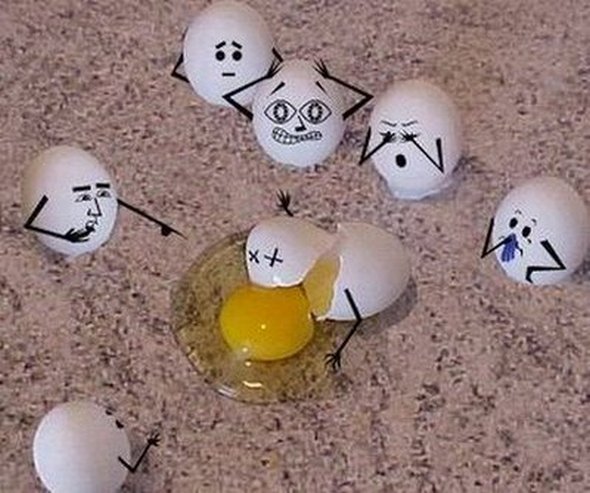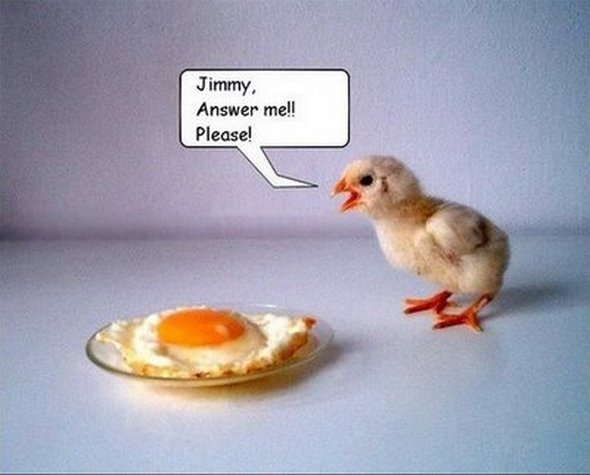 You MUST see these cool photo galleries!