I bet you've never seen laser cut vinyl art. And if you have, then why have you been keeping it from me for so long? I wanted to experience the awesomeness too, damn it.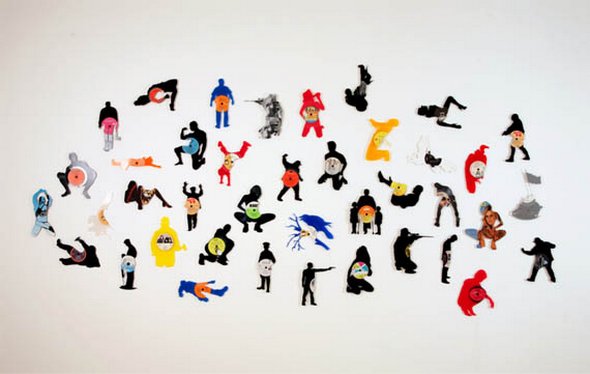 They may not play music any longer, but these records definitely have something to say. Artist Carlos Aires created this series, entitled "Love is in the Air", by using a digital process to laser-cut shapes drawn from images of pornography and disaster and juxtaposing them with innocent scenes of animals and children.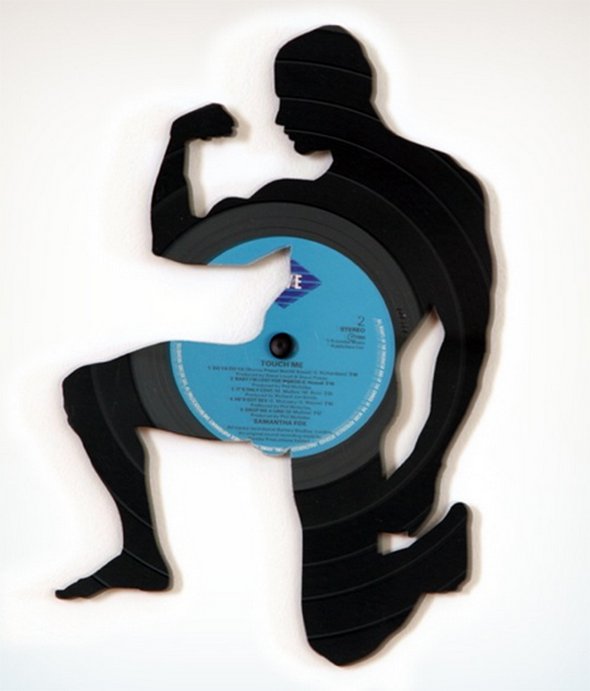 It may not be obvious at first, but this laser-cut vinyl art is more than just simple shapes. What is suggested but not shown is just as much a part of each work as the silhouette itself, and even the text on each record imbues subtle meaning – such as the "Touch Me" title on the body of a muscled man.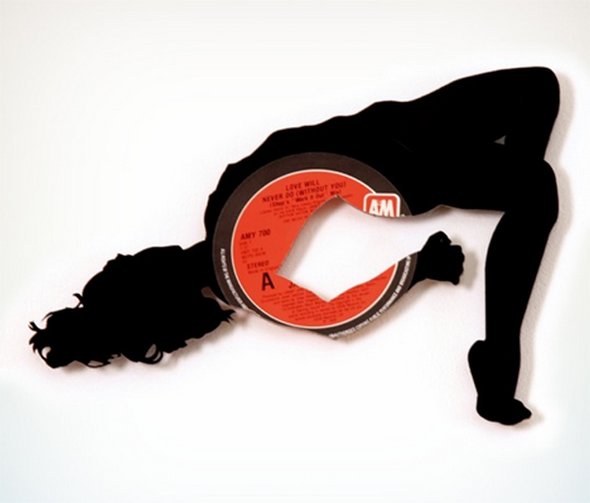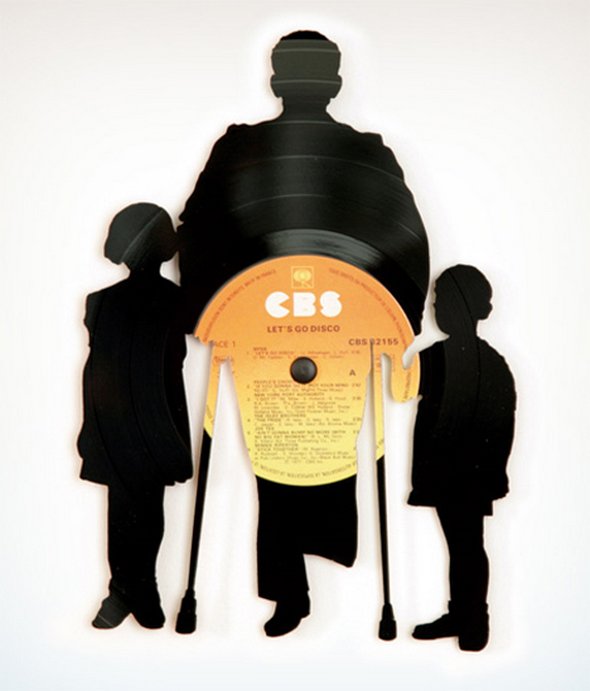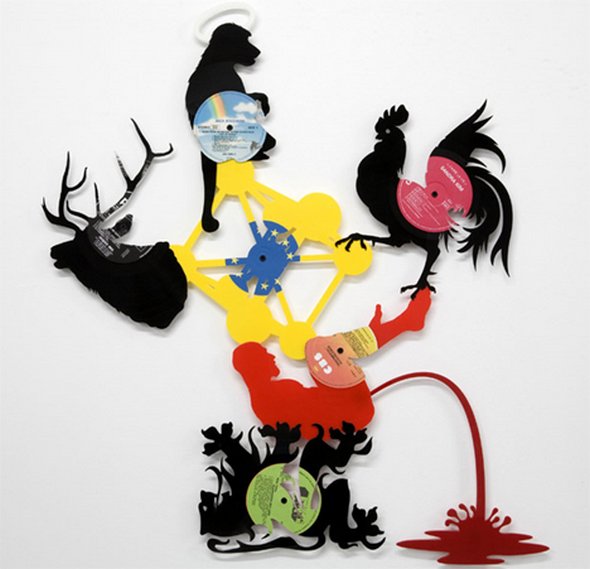 Mostly known for his photography, Aires is certainly known for deviating from the conventional in his art, which consists of uncommon subjects like dwarfs and parks known for gay se* cruising in a hazy, fairytale-esque style that imitates romantic painting.
Raised in Spain and currently dividing his time between his birth city of Málaga and Antwerp, Belgium, Aires earned an MA in Photography at Ohio State University. His entire portfolio can be viewed on his website.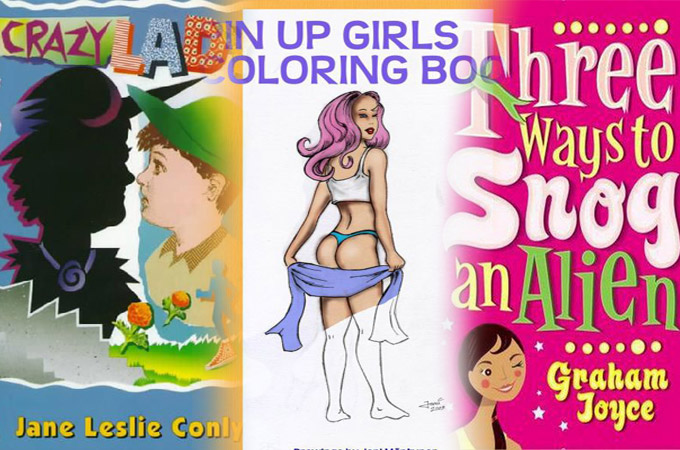 Design of a book cover is usually intended to attract readers' attention. Book covers in this collection show some examples where designers went over the top in that direction. Or maybe it was not designers foult after all. You would have to admit that you cannot make a good cover for a book titled: "Three ways to snog an ALIEN". Maybe the writer are to blame,too.
These covers are extremely odd and you won't be able to believe that these books really exist. Unfortunately, they do! Unfortunately for the readers of these books, but fortunately for us who will have a great laugh browsing through these covers.
Armed America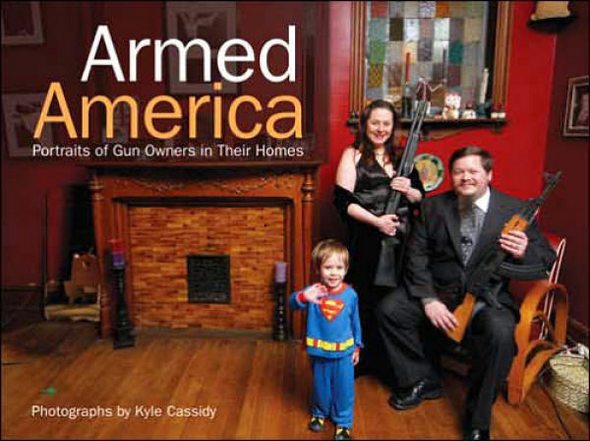 Crazy Lady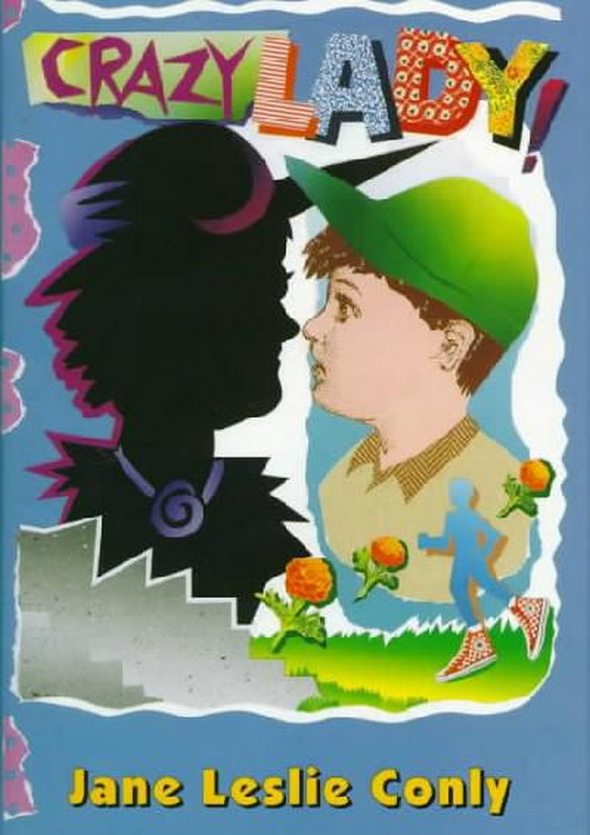 Starship Intercourse & The Day Universe Came & The Little People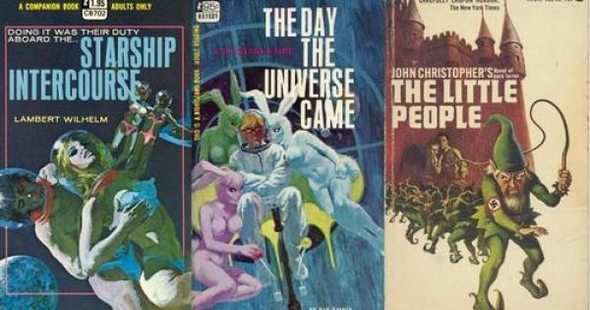 Senator Kennedy – Hero of LGBT Rights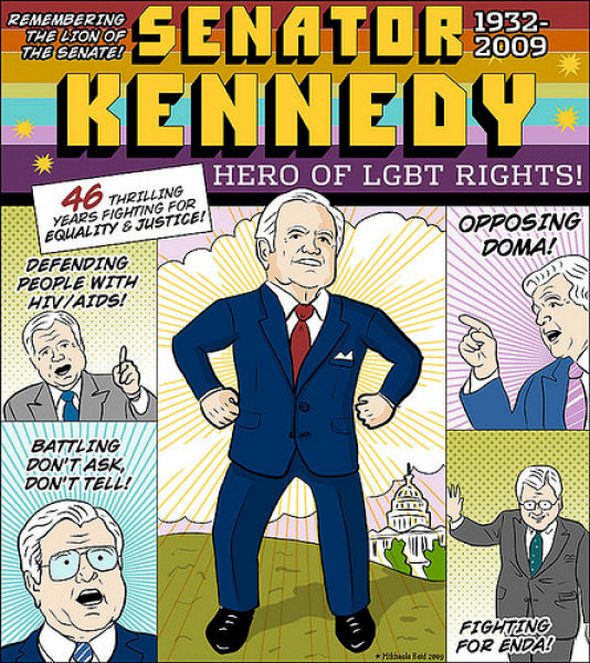 Pin Up Girls – Coloring Book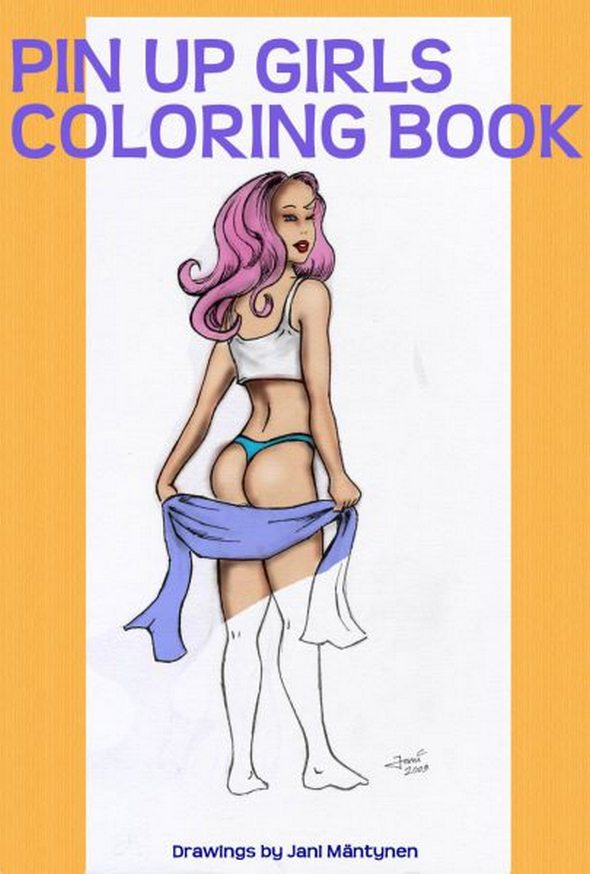 Read more
Did you forget about your old vinyls. I know I have. It is evidential there are people who haven't. Thank god, if I may add.
Vinyls take us back to a different time. The time of bands that played their music for the sake of it and not for the money that they would make. The time of fantastic album covers that really try to tell a story. A lot of people miss that romantic time a lot.
These are their attempts to express their view of the story the vinyl album cover's try to tell us. The results are stunning and really funny.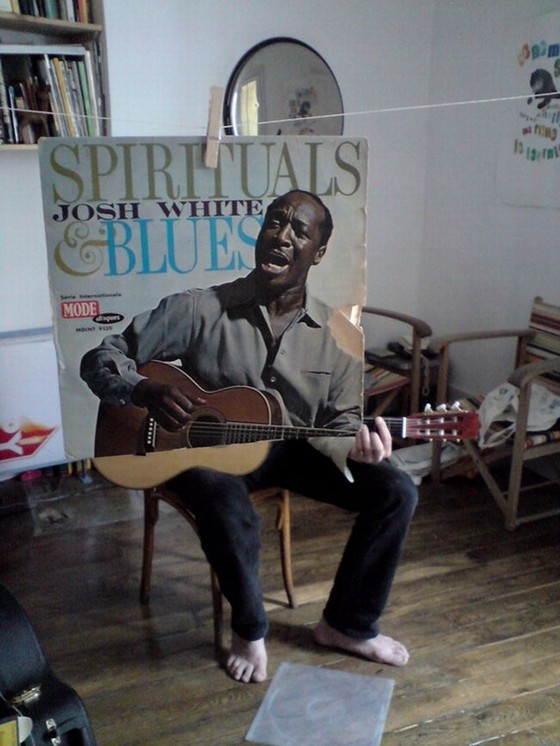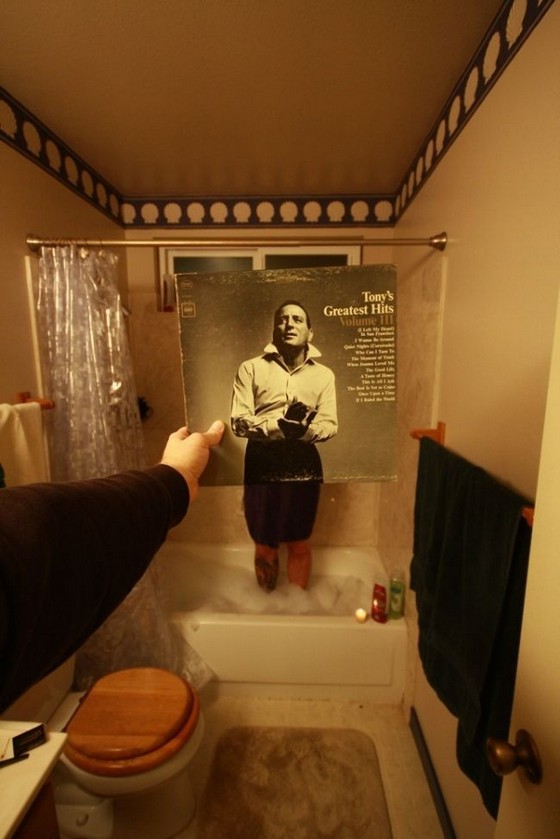 Read more
You MUST see these cool photo galleries!