As our civilization get more and more advanced breakthroughs are made in all the fields of mankind's endeavor: technology, art, design, economy,sciences…Architecture is no exception. Modern architecture has reached the unbelievable heights, that no man from the past would dream of. The slick design, soothing exterior and optimal organization of modern buildings is what makes them the most famous land marks of the biggest cites all around the world. The architecture of the future promises to take this even further. That is why we have decided to give you a sneak preview of how the future will look like with these 10 incredible buildings from the future.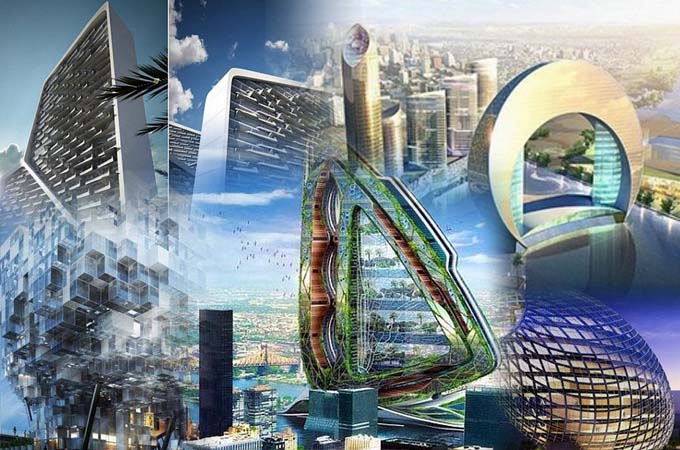 Incredible Cybertecture Egg for Mumbau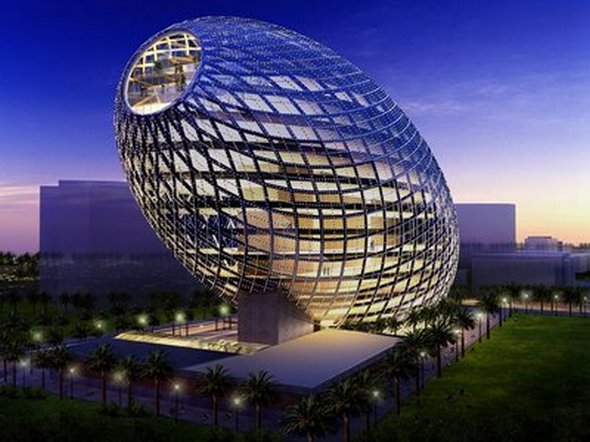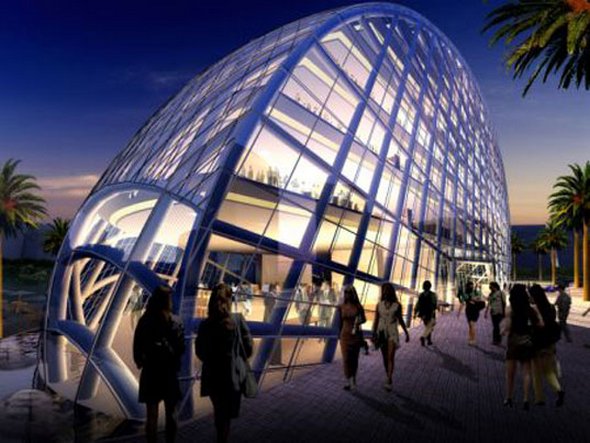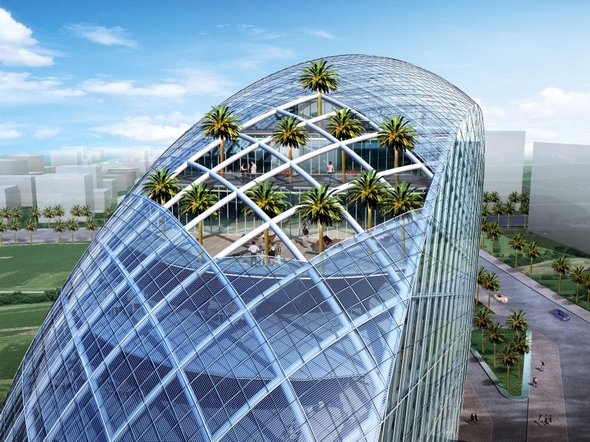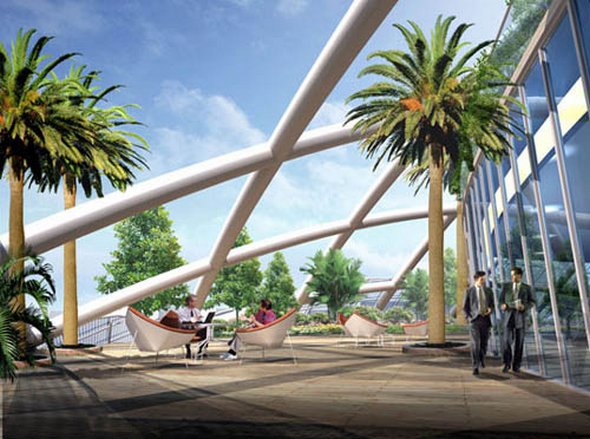 James Law Cybertecture International designed this 32,000 square-meter Cybertecture Egg, commissioned by Vijay Associate (Wadhwa Developers) for Mumbai, India.
Abu Dhabi Performing Arts Center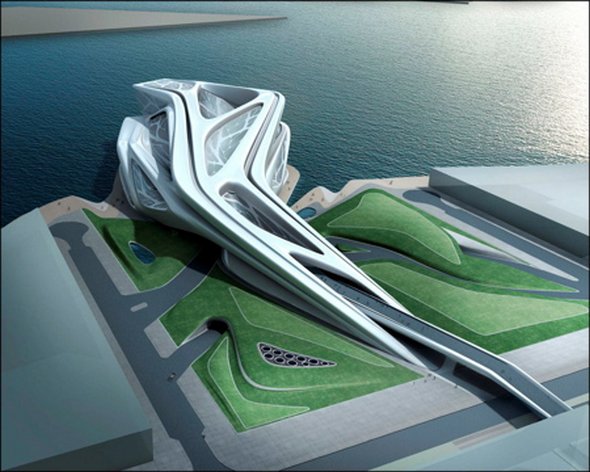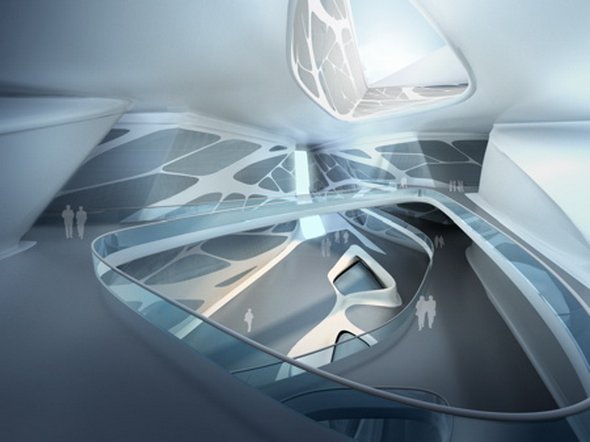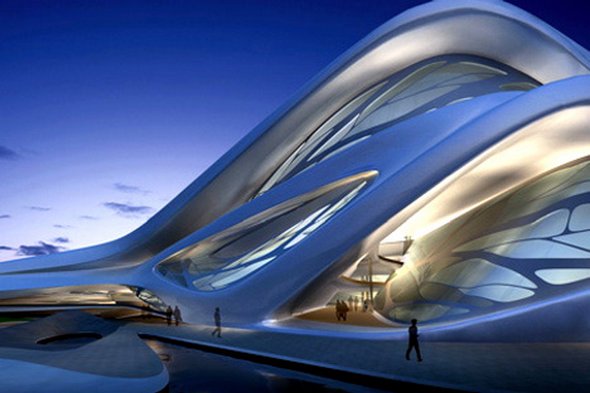 Zaha Hadid's Performing Arts Center will form part of a multi-billion dollar cultural district in Abu Dhabi. Hadid describes the structure as a "biological analogy", with branch and leaf-like components that are "transformed from these abstract diagrams into architectonic design."
Singapore Pavilion – World Expo 2010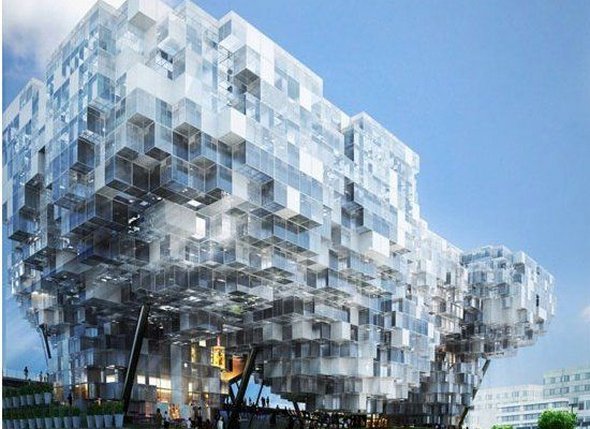 Design Act designed this incredible building, made up of permuted cubes, for the World Expo 2010 Singapore Pavilion competition.
"Dragonfly" Vertical Farm – Incredible Buildings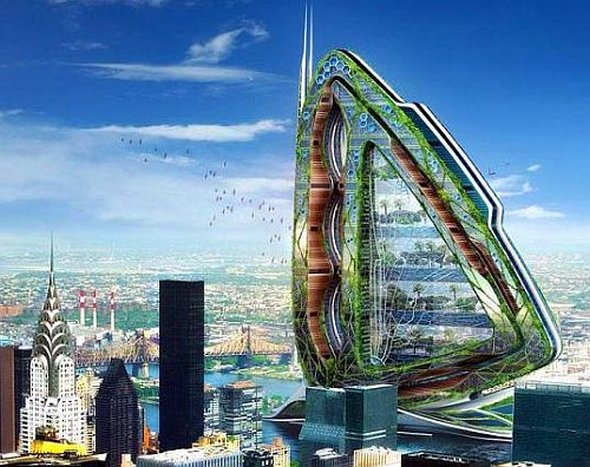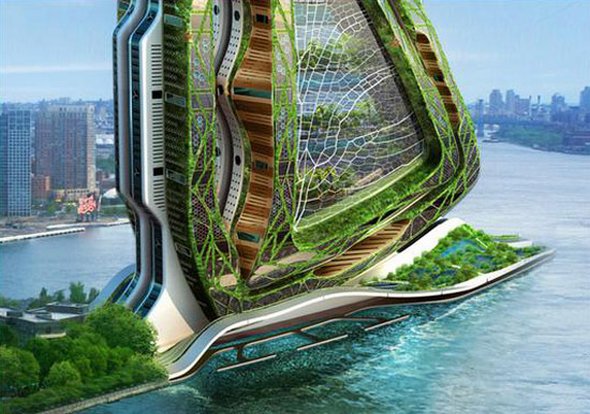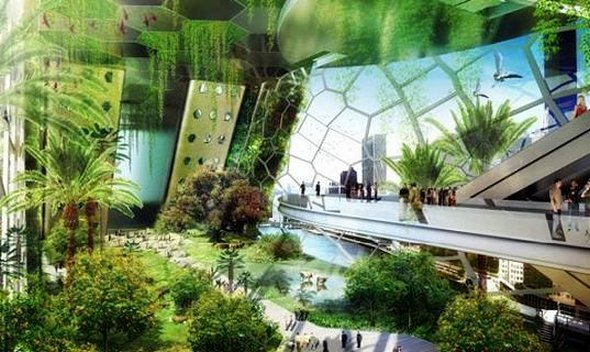 Vincent Callebaut's architects designed the "Dragonfly" vertical farm for the New York City skyline. The 132-floor, 2,000 foot-tall structure (resembling a dragonfly's wing) would contain residences, offices, farming space, and even areas dedicated to growing and studying both produce and livestock.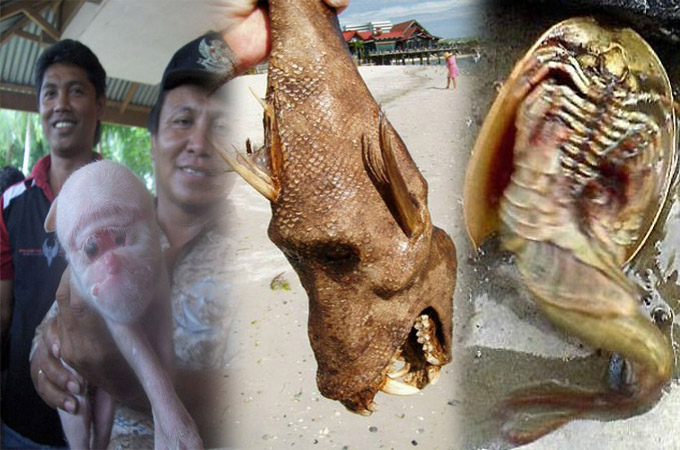 Weird creatures tend to show their faces on the planet Earth. Thanks to the Internet we are able to see a lot of freaky unexplainable photos of creatures we are tempted to call monsters. These are, as we see them, top 5 weirdest creatures ever found on the face of the Earth.
Piglet With Monkey's Face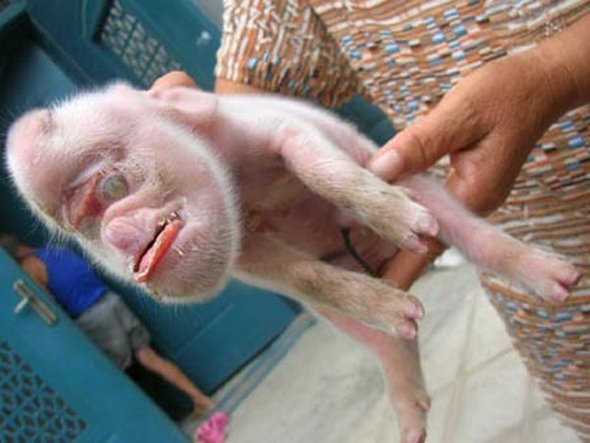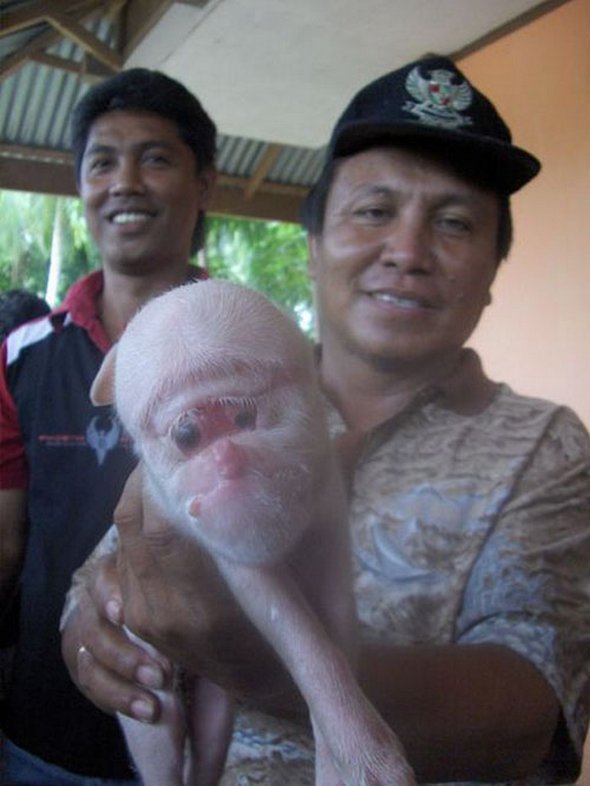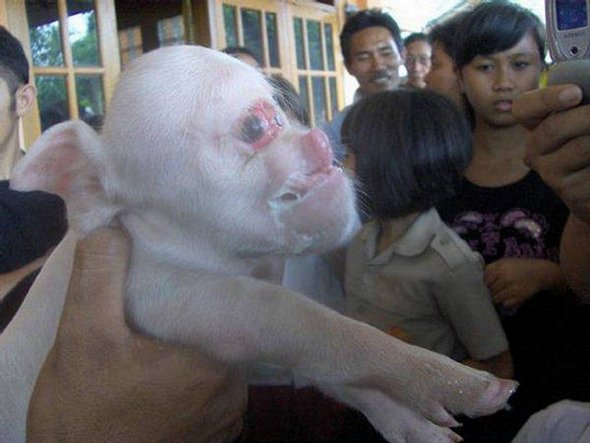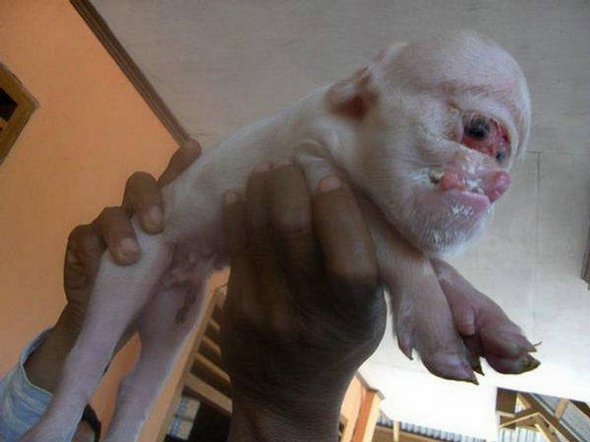 The animal has a simian jaw, bulging forehead, small snout and eyes that are so close together that they appear almost attached. Its front legs are much shorter than its back legs, causing it top hop rather than walk on all fours like a normal piglet. The animal was one of five piglets recently born to a sow owned by a family in Fengzhang village, Xiping township.
"It's hideous. No one will be willing to buy it, and it scares the family to even look at it," owner Feng Changlin told the Oriental Today newspaper.
But the monkey-piglet has become something of a local tourist attraction, with people coming from across the area to photograph its remarkable features.  And not everyone in the family is disgusted by its appearance.
"Our son likes to play with it, and he stopped us from getting rid of it. He even feeds it milk," said Mr Feng's wife.
The piglet's rare condition is thought to be caused by a form of holoprosencephaly, a brain development disorder that can cause cyclopia, the failure of eyes to properly separate.
Source: 1
Seven legged baby goat in China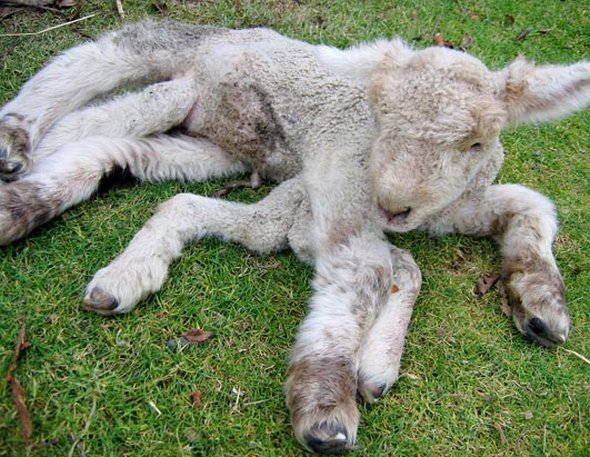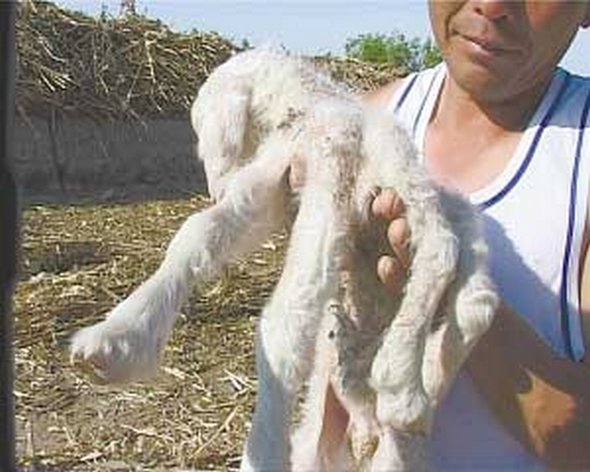 A goat with seven legs has been born recently in Jiaoliuhe township, Taonan, Jilin Province in China. The owner of the goat, a woman surnamed Song, explained that it was a difficult birth but the goat is standing on four of it's legs and is feeding.
"It was very difficult for the goat to deliver the kid, so I used my hand to pull out. It scared me!" the owner said.
"It is the first time I've seen anything like this in 13 years."
Animal experts, a local biologist Li Chunsheng have said the chances of long term survival are slim.
Monster Washed Ashore in Montauk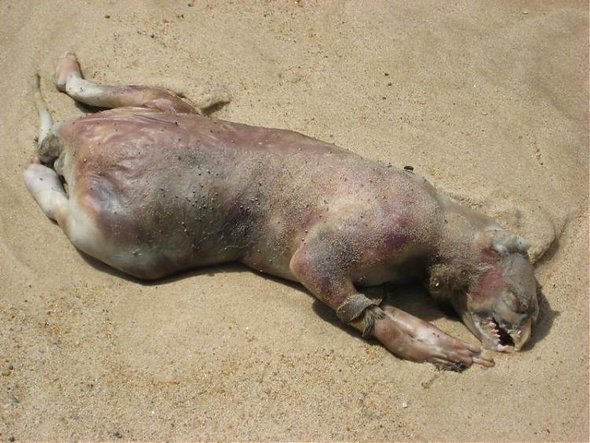 Read more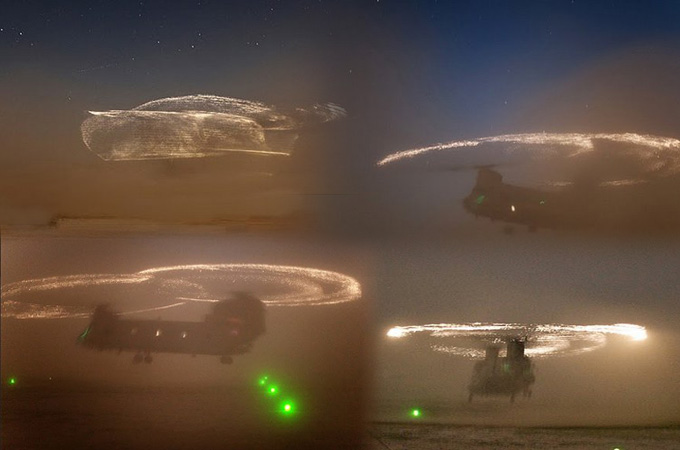 (Image © Michael Yon)
In the middle of a desert, a military helicopter creates a stunning show while initiating an impossible static electrical discharge,  spectacular phenomenon for all the lucky viewers on site. Luckily someone had a camera, and probably, a permission to take photos of this amazing light show, so that we may enjoy this as well. It would be great if I had one of those and a desert with lots of sand in the air. Meanwhile, enjoy the photos.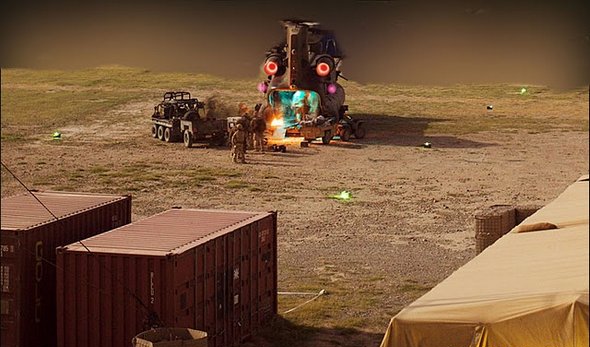 (Image © Michael Yon)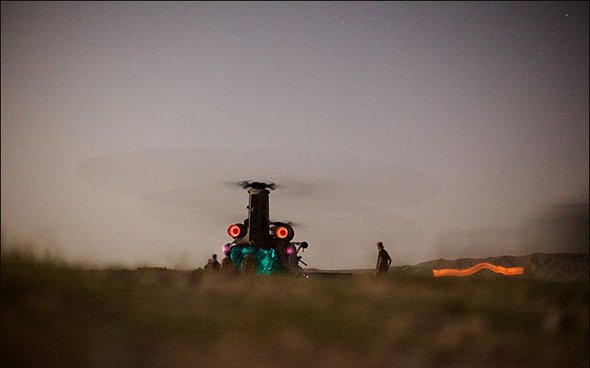 (Image © Michael Yon)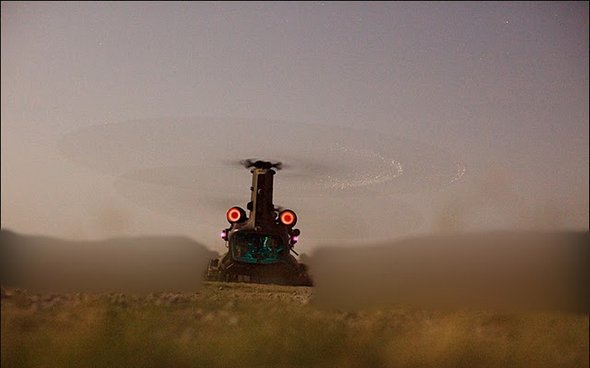 (Image © Michael Yon)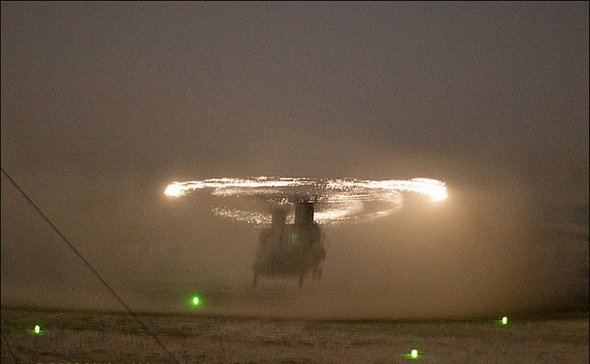 (Image © Michael Yon)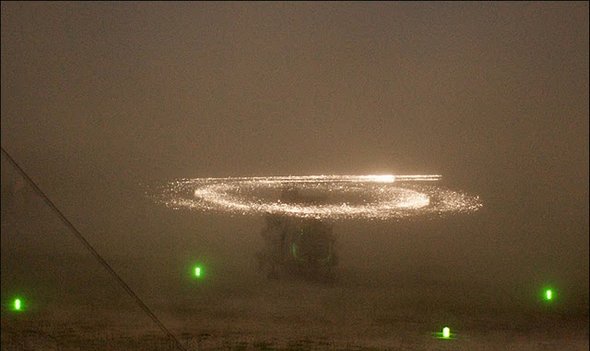 (Image © Michael Yon)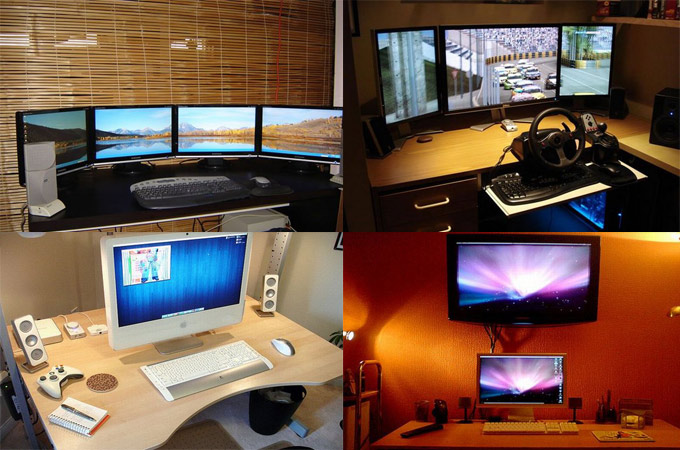 Whether you are Apple fan or PC fan, a great built computer workstation has the ability to excite you. Some will enjoy these fantastic multi-screen setups, others will find interesting the additional gadgets, but all will enjoy the sight of well built computer workspace, the holly shrine of modern computer enthusiasts. Check out this large collection of 100 photographs of the most impressive computer workstations.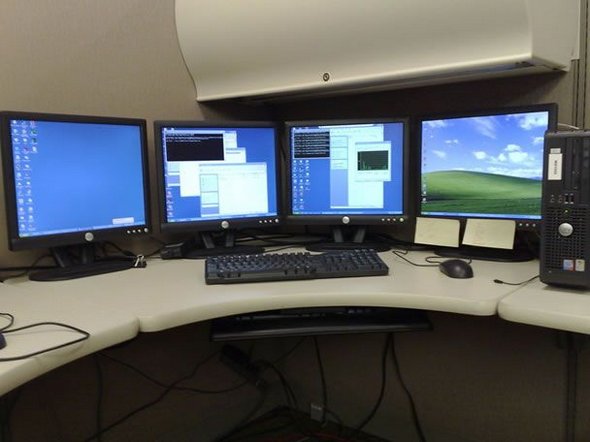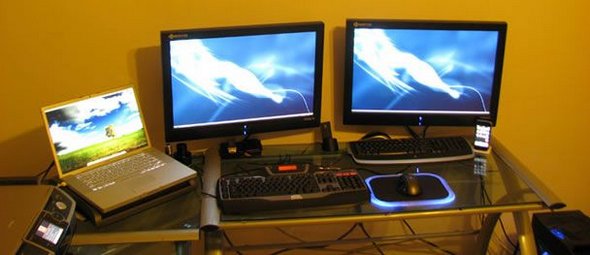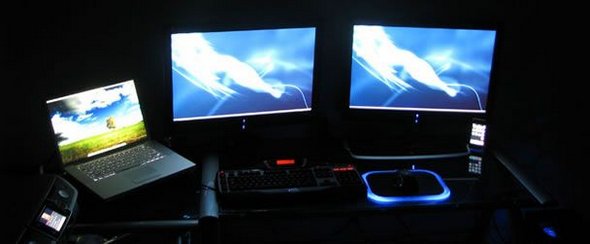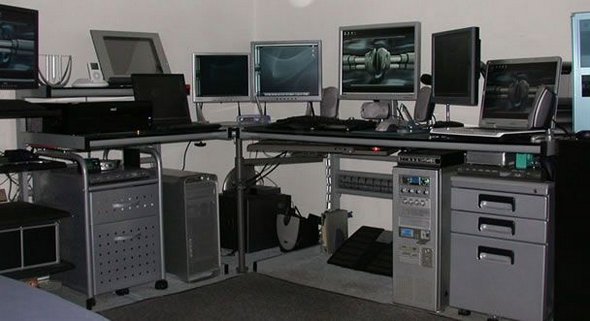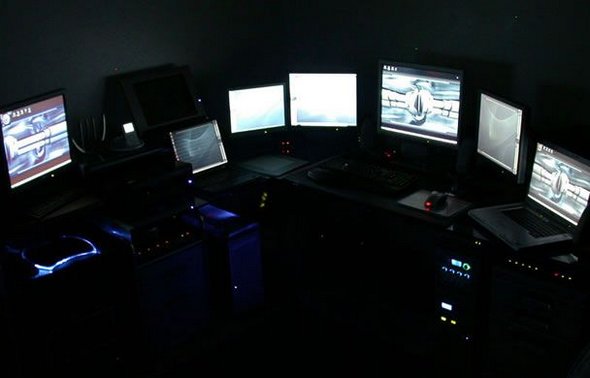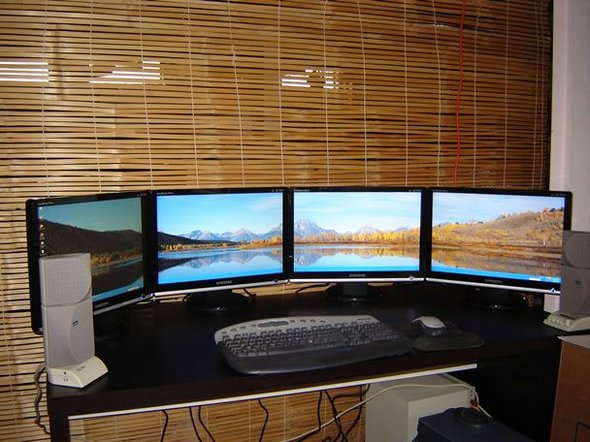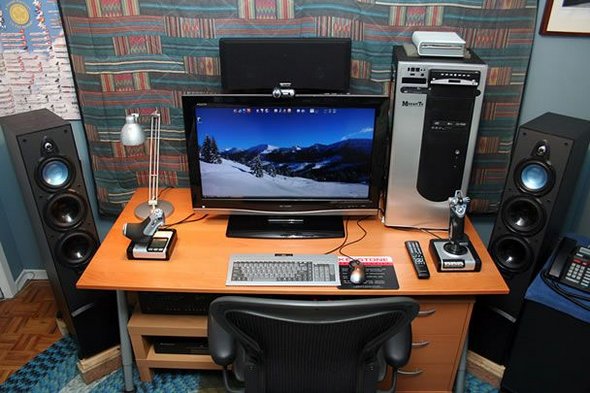 Every artist has his own distinctive style when designing or creating any other form of art. Mosaic illustration are among the most inspiring techniques of creating magnificent artwork. All advantages of this technique are displayed in these Mosaic illustration done by Charis Tsevis.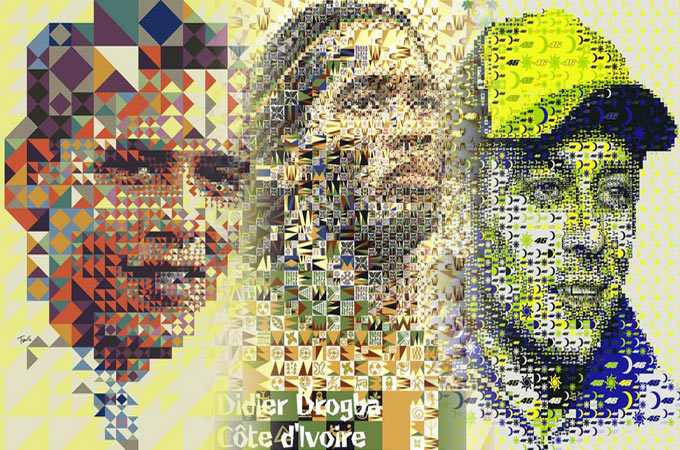 These magnificently designed poster show a wide range of celebrities from the worlds of sports, music and politics, Africa 2010 world cup as well as a couple of abstract mosaics. Apart from these 25 designs he is popular in other type of designs and his designs are featured on different places.
AKON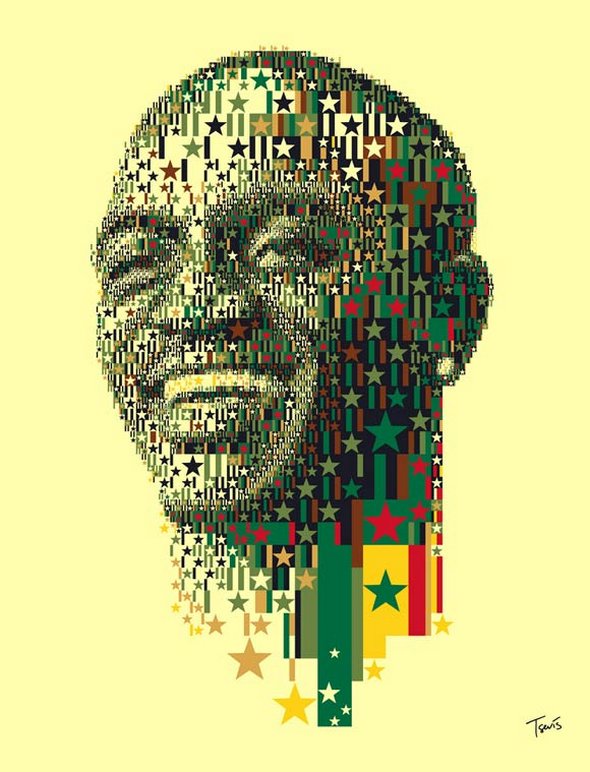 YvetteJarvis-Black-Magic-Woman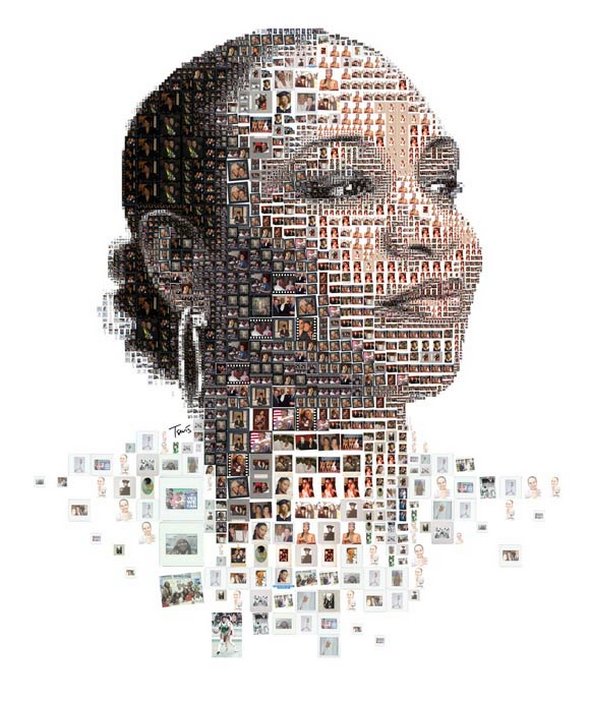 Emmanuel-Adebayor
South-Africa-2010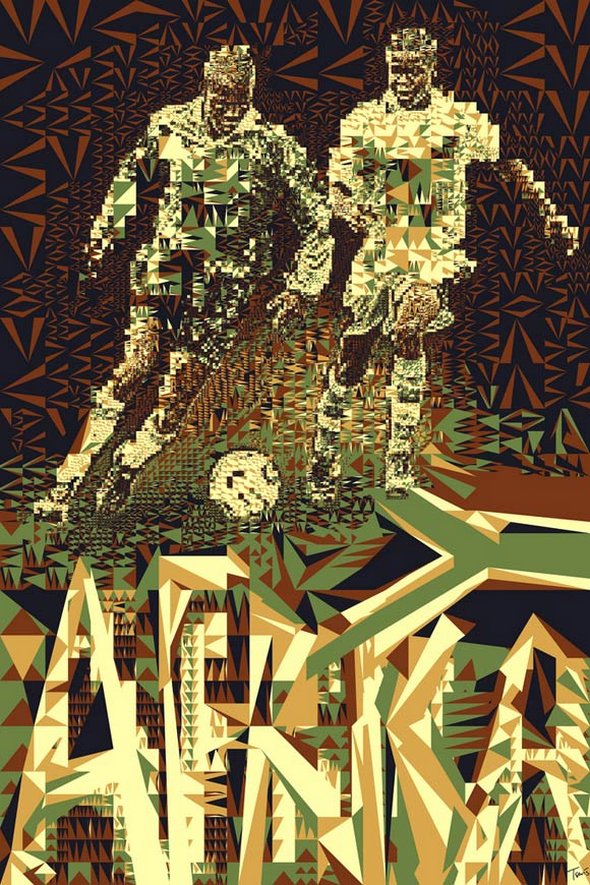 Benjani Mwaruwari-Zimbabwe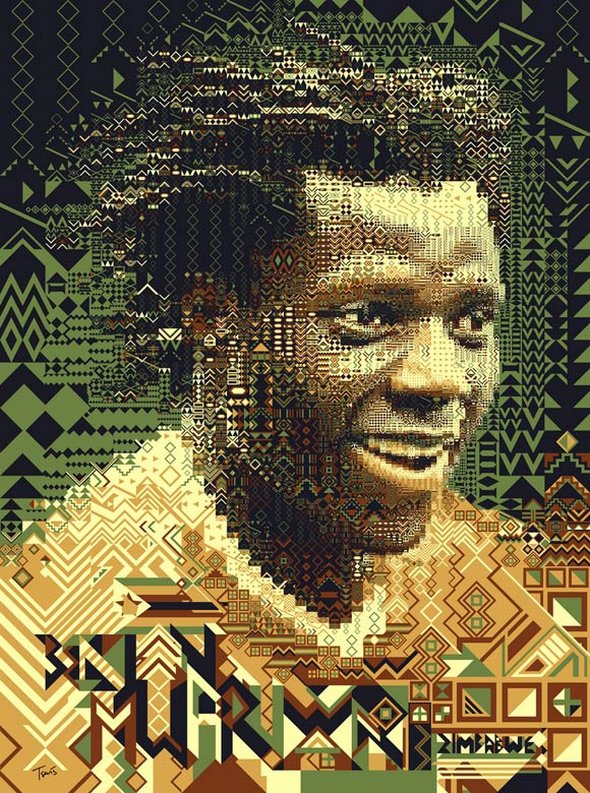 Mosaic Portrait – President Barack Obama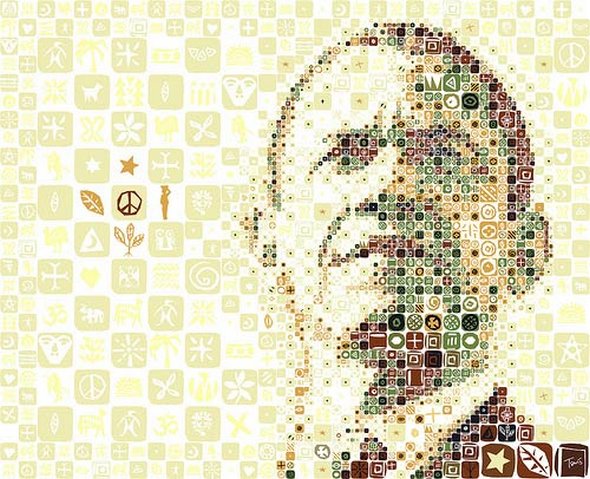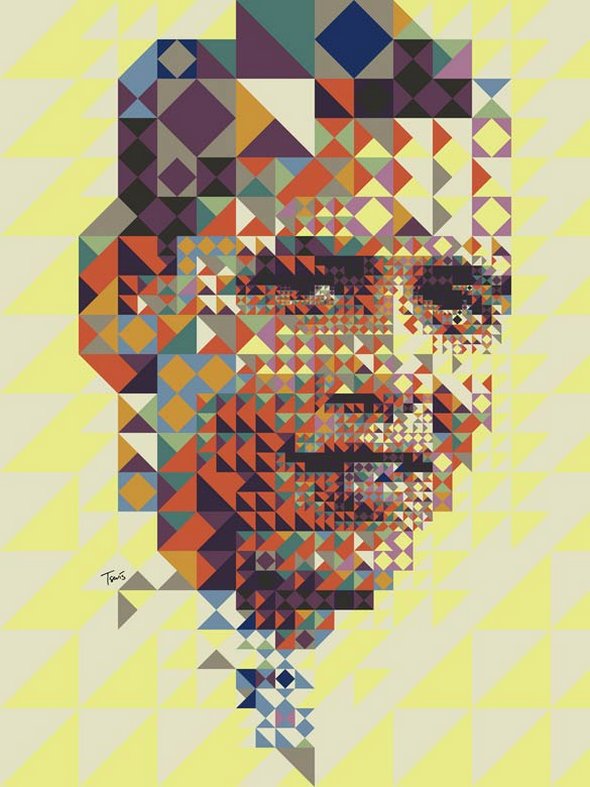 Alex Song Cameroon-2010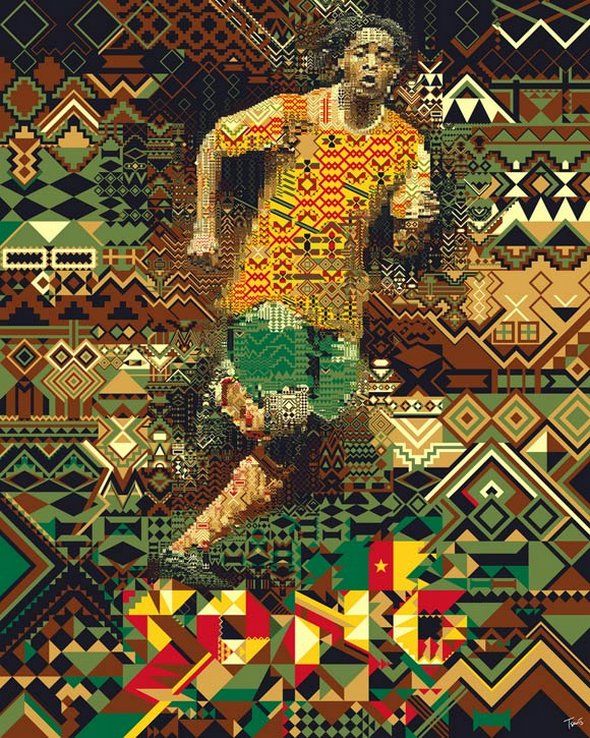 Aloha-Girl–Tiki-triangles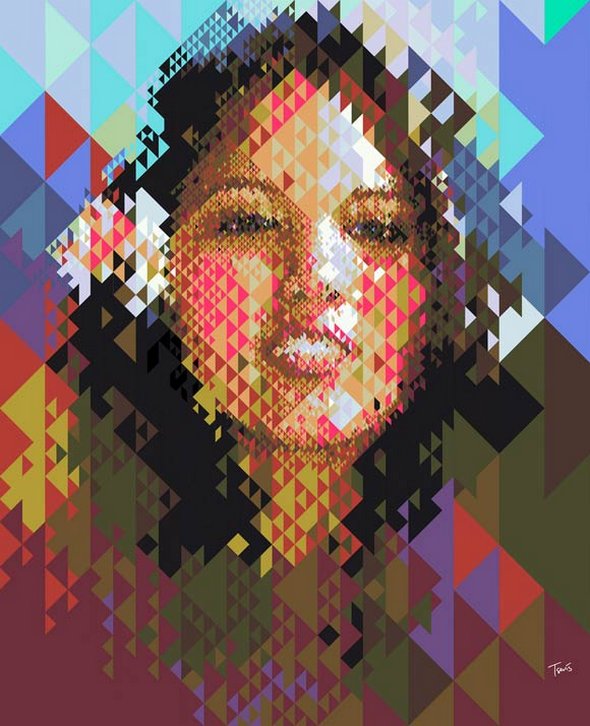 About the show:
Gregory Colbert's Ashes and Snow is an ongoing project that weaves together photographic works, 35mm films, art installations and a novel in letters. With profound patience and an enduring commitment to the expressive and artistic nature of animals, he has captured extraordinary interactions between humans and animals. So impressive that it captures attention of large audience, who have seen this as a special project of artistic photographs and films that show animals in a magnificent way, the way you have not been able to see them before.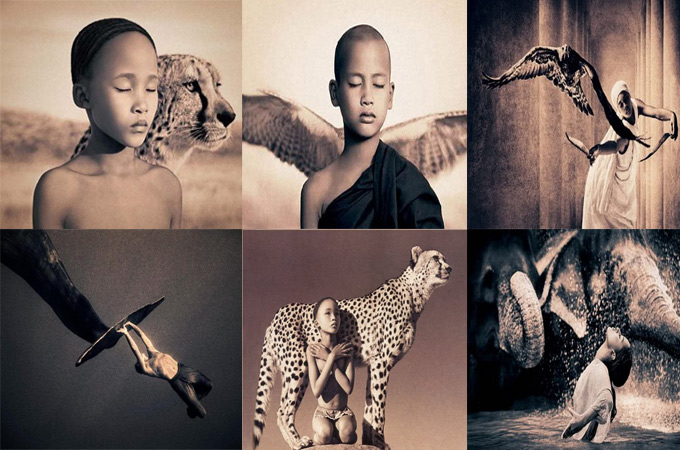 The photographic artworks of Gregory Colbert explore the poetic sensibilities of animals in their natural habitat as they interact with human beings. No longer shown as merely a member of the family of man, humans are seen as a member of the family of animals. None of the images have been digitally collaged!
Authors word:
"In exploring the shared language and poetic sensibilities of all animals, I am working towards rediscovering the common ground that once existed when people lived in harmony with animals. The images depict a world that is without beginning or end, here or there, past or present."
—Gregory Colbert, Creator of Ashes and Snow

Other aspects of the show
His 21st-century bestiary includes totemic species from around the world. Since he began creating his singular work of Ashes and Snow in 1992, Colbert has undertaken photographic and filming expeditions to locations such as India, Egypt, Burma, Tonga, Sri Lanka, Namibia, Kenya, Antarctica, the Azores, and Borneo.

The title Ashes and Snow refers to the literary component of the exhibition—a fictional account of a man who, over the course of a yearlong journey, composes 365 letters to his wife. The source of the title is revealed in the 365th letter. Colbert's photographs and one-hour film loosely reference the traveller's encounters and experiences described in the letters. Colbert, who calls animals "nature's living masterpieces" chose to film animals in their native habitats in an effort to be true to each animal's voice. The film can be viewed as a work of art as well as a poetic field study. The film was edited by two-time Oscar winner Pietro Scalia. It is narrated by Laurence Fishburne (English), Ken Watanabe (Japanese), and Enrique Rocha (Spanish). Musical collaborators include Michael Brook, David Darling, Heiner Goebbels, Lisa Gerrard, Lukas Foss, Nusrat Fateh Ali Khan, and Djivan Gasparyan.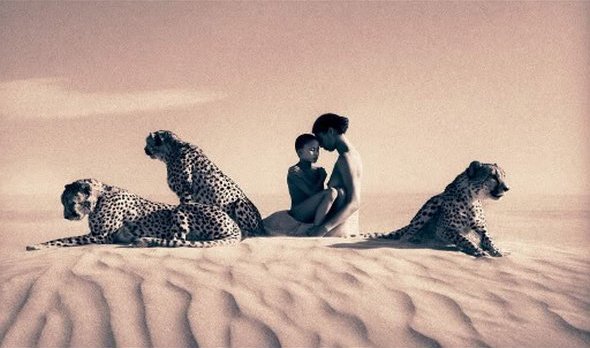 The Ashes and Snow exhibition includes more than 50 large-scale photographic artworks, a one-hour film, and two short film "haikus". None of the images have been digitally collaged or superimposed. They record what the artist himself saw through the lens of his camera. While Colbert uses both still and movie cameras, the images are not stills from the film.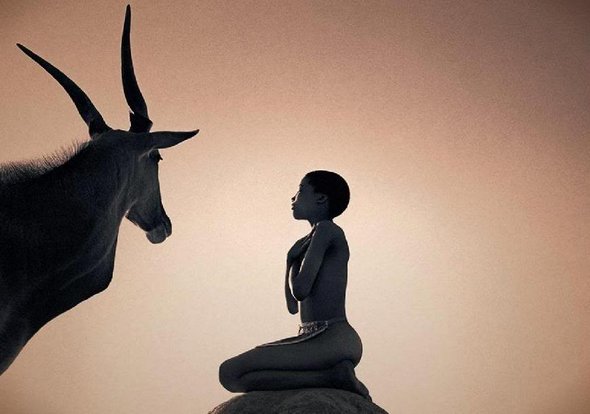 The animal subjects of the photographs and films include interactions with both wild animals and also those that have been habituated to human contact. These mixed media photographic works marry umber and sepia tones in a distinctive encaustic process on handmade Japanese paper. The artworks, each approximately seven feet by twelve feet, are mounted without explanatory text so as to encourage an open-ended interaction with the images.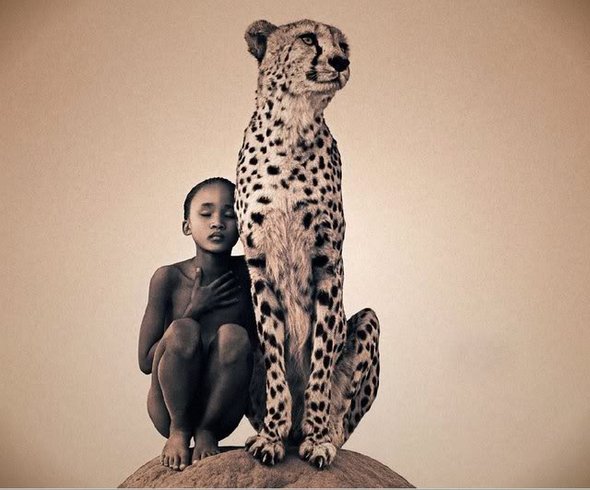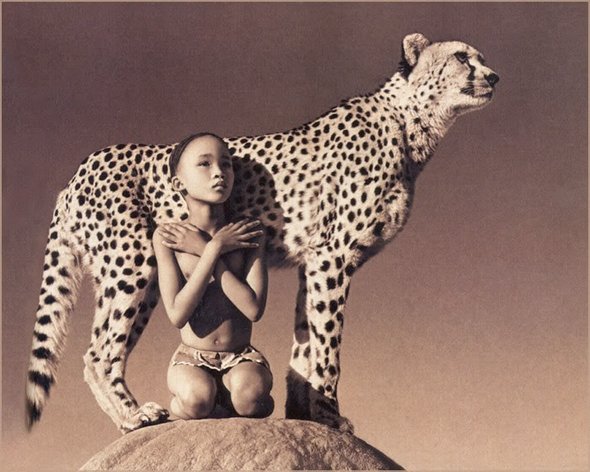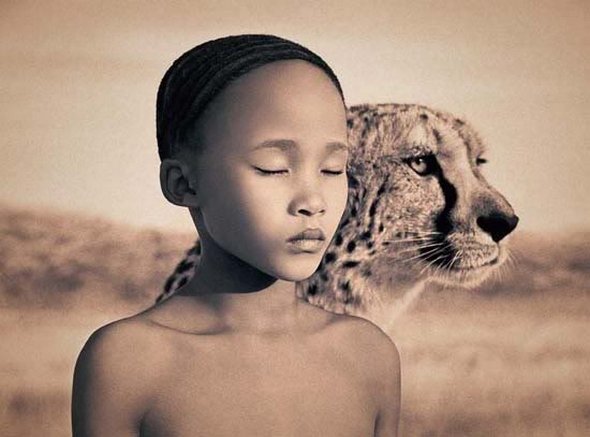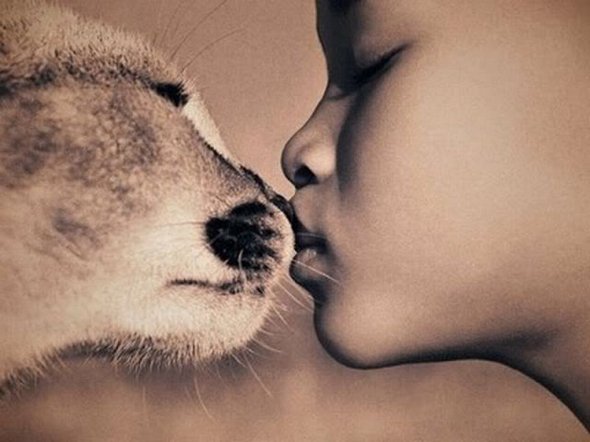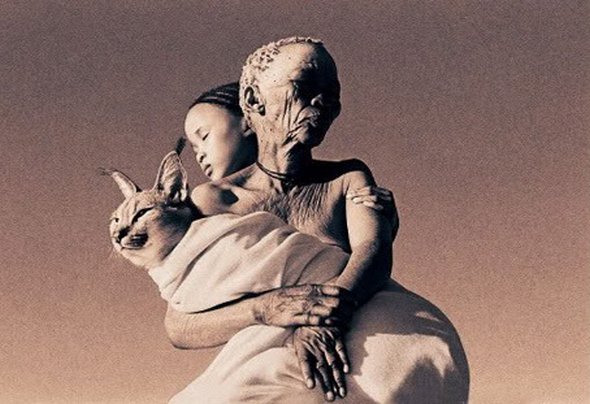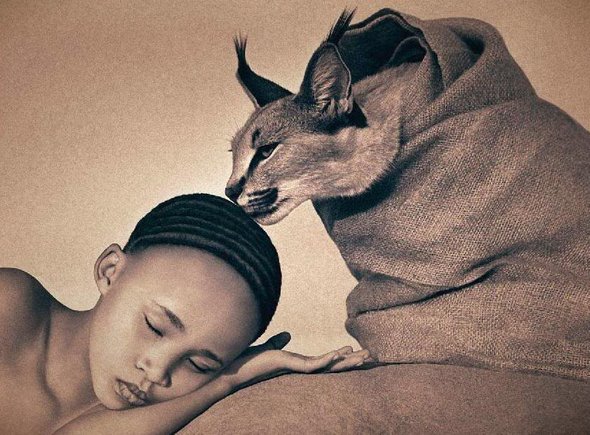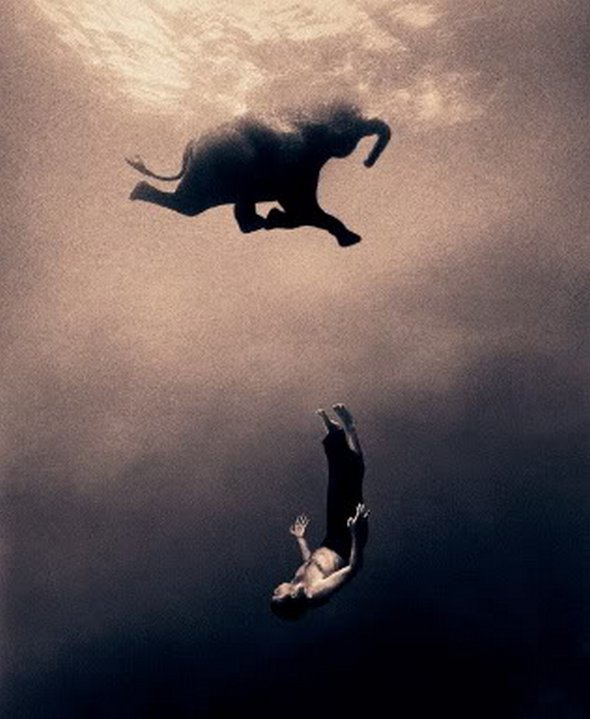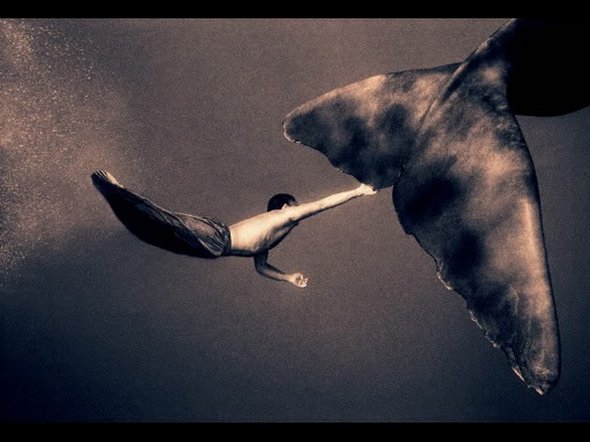 The famous Czech photographer Vlad Artazov has come up with a very creative collection of random arrangement of nails in different set ups which depict the irony of life in a very astonishing manner, in his recent interesting photo art called Nail's life. It is brilliantly done showing off the widest range of real life situations, feelings and emotions by the extensive use of simple nails and, mostly, black and white photography which really gives you a better focus on the story that the photos express.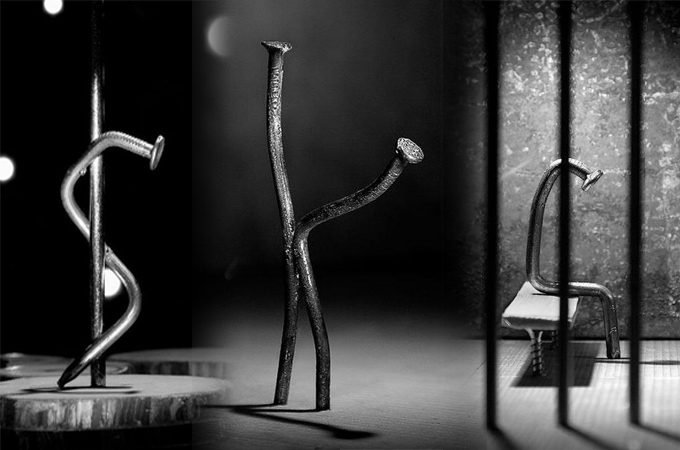 As it usually turns out in life, art and photography, the most astonish results can be achieved with the simplicity, dedication to perfection and the uniqueness of the idea and technique. The result has to be fantastic photography, like these photos here. Each photo conveys a story if its own.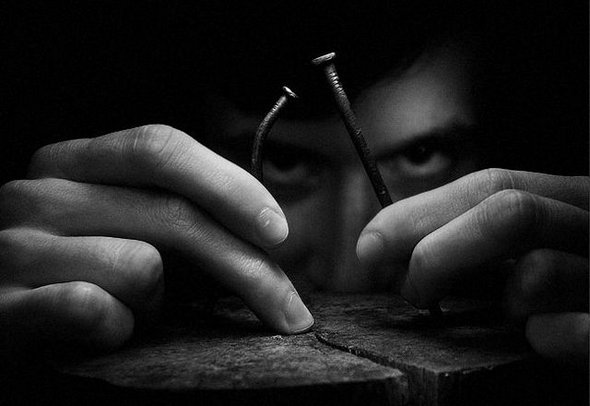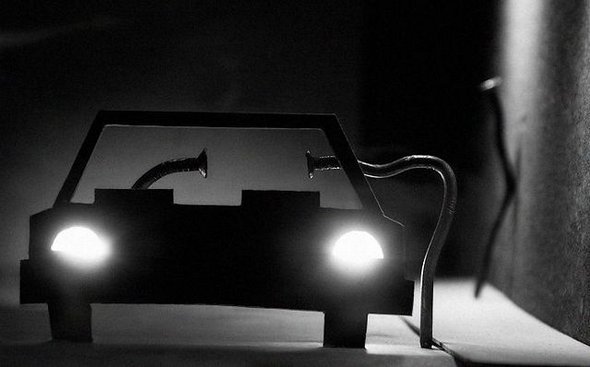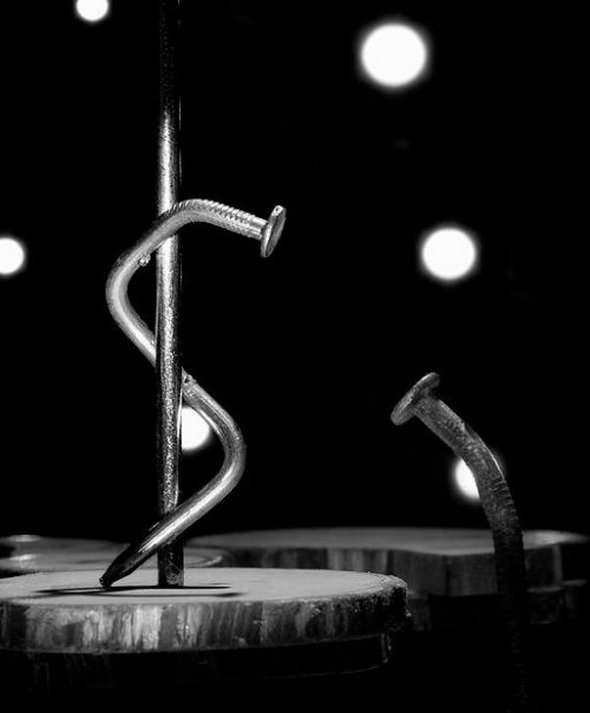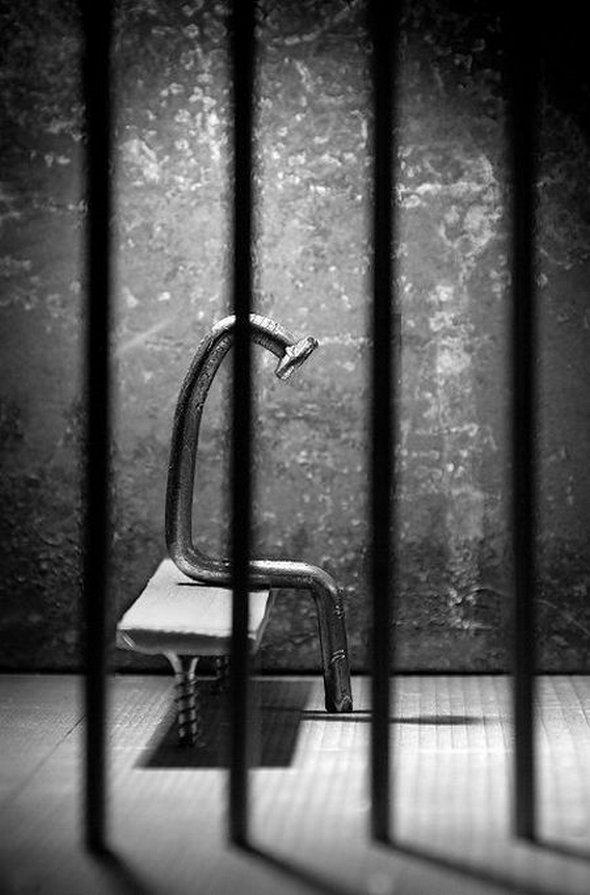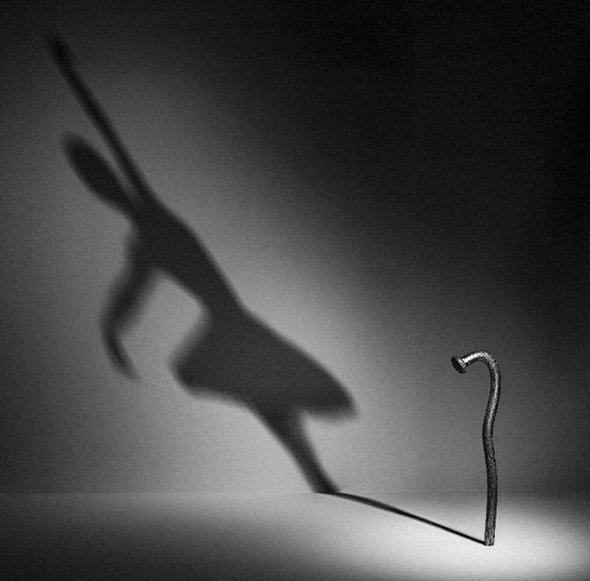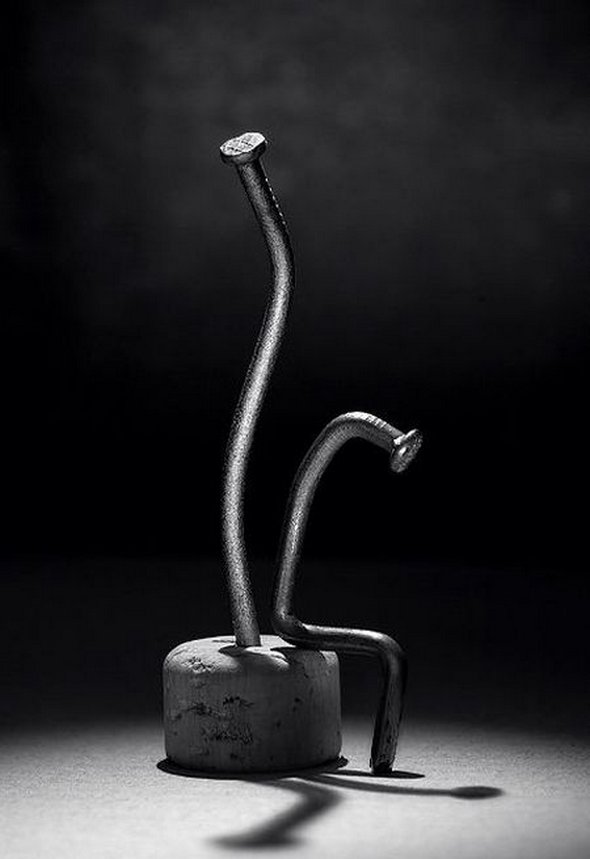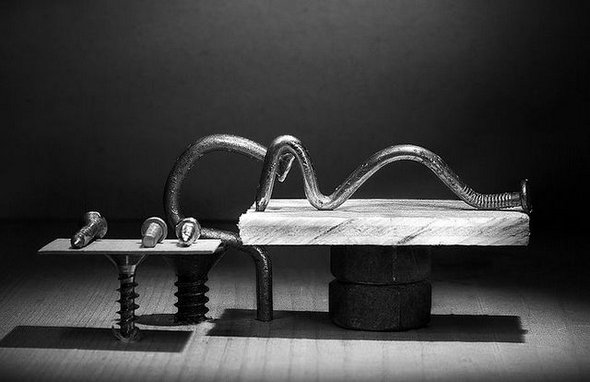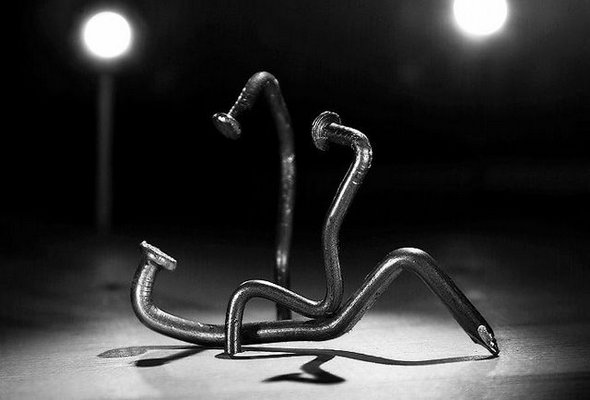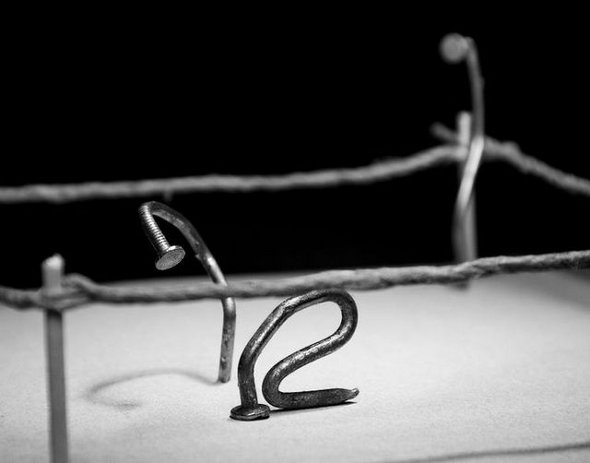 Read more
You MUST see these cool photo galleries!