In the article there was an attempt to review the most expensive world car crashes. No matter it was done by a celebrity or not it still remains attractive when a beautiful metal horse was wrecked. Here is the list of 10 world famous and most expensive car crashes:
1. Jay Kay, the leadsinger of Jamiroquai band, happened to destroy his beautiful magenta Lamborghini Diablo SE30 (estimated $360000).  Kay couldn't manage the control when trying to turn. He was thrown onto the edge of the road as well as fined £750. But we don't care for Jay. And here is the result of the car crime. The magenta horse … or what was left. Next time, Jay, buy a new exotic hat instead, it will be less expensive.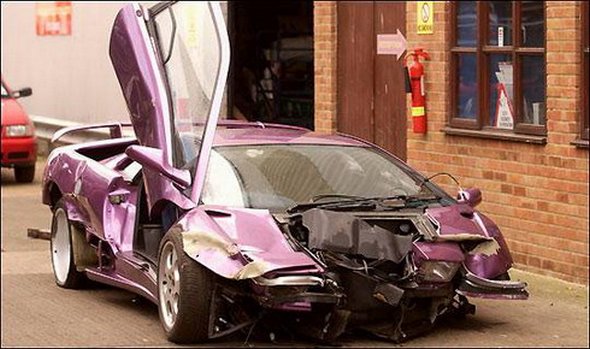 2. Charming mean girl Lindsey Lohan seems not to put much value to her black friend Mercedes-Benz CLK-350. She broke the car trying to escape the paparazzi. Oh yeah, she proved to be a real mean girl. If she were a good girl, she wouldn't be hunted by these people. The celebrities can easily buy or crack any car. The actress also decided not to fall behind. They say easy come easy go …to the service parts. Bye bye, my little toy car, hope, we'll see you on the heavens. It's interesting if she deals with the men the same way.
3. Mr. Kerimov was listed as one of the richest individuals by the Forbes. Suleyman Kerimov is a Duma Member. Mr. Kerimov, 40, the owner of $7.1 billion treasure, once guessed he couldn't be worse than the US celebrities. He bought a luxurious Ferrari Enzo car. When driving it after the rain he ran into the tree near the seashore in Nice, France. The car was traveling at high speeds though the maximum speed allowed there was only 35 miles per hour. And we see the result of crashed $ 1.2 million.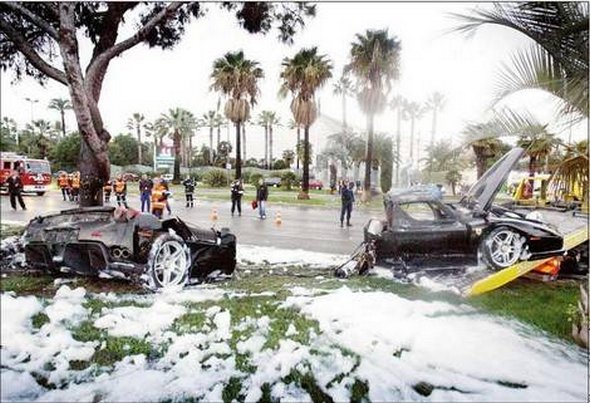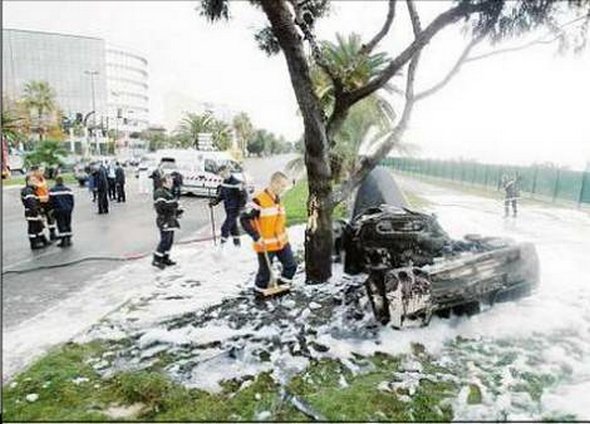 This used to be a good car…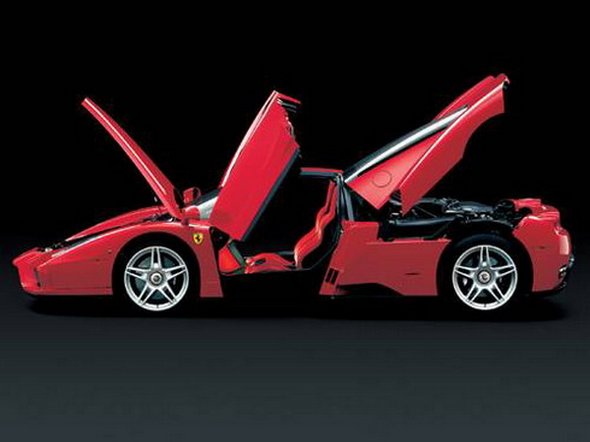 Read more
Ice car sculptures may not last long or run on the road either, but they still make a mark and loved all over the world. Here we have brought you images of 14 ice car sculptures from across the globe.
McLaren F1 car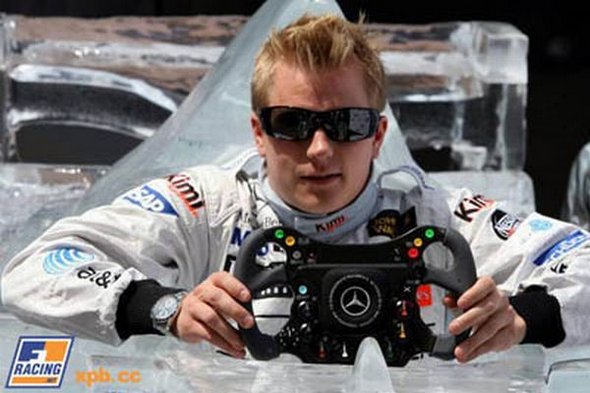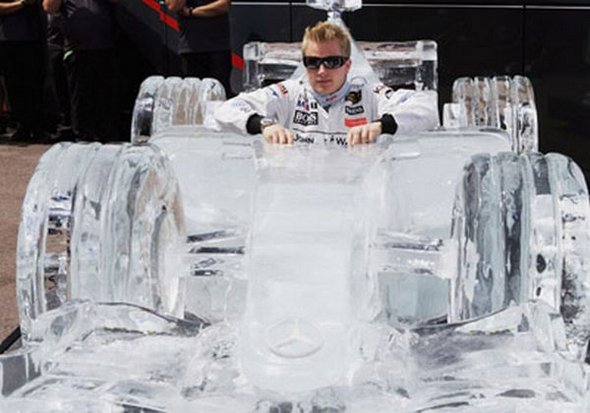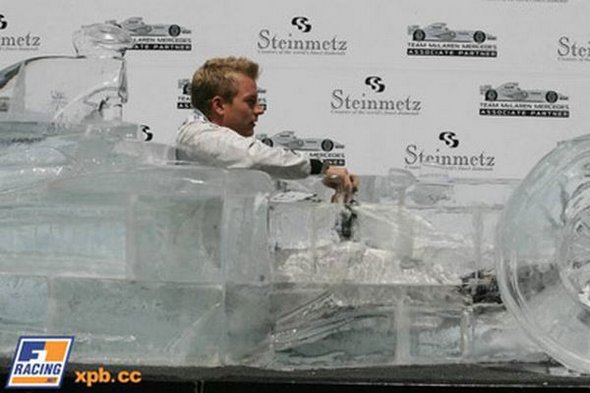 The full-scale replica of McLaren F1 car get ice form from 2 tonnes of ice and was made to mark the McLaren's 40th anniversary in F1 in the 2006 Monaco Grand Prix.
Ford Mustang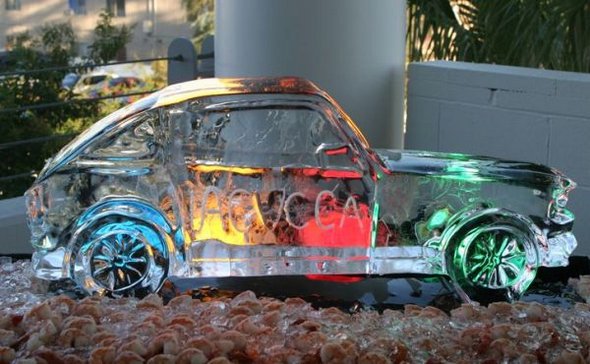 This ice sculpture is Iacocca's Own: The 2009 1/2 Iacocca Silver 45th Anniversary Edition Ford Mustang.
Alfa Romeo's MiTo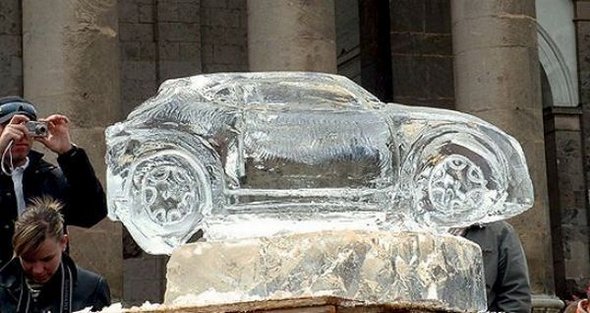 Alfa Romeo's MiTo sculpted completely out of solid ice was carved out with a chainsaw. The sculptor was made to promote the MiTo in front of almost 3000 intrepid Alfa Romeo fans in 2008. Read more
Have you ever seen any strange car designs? These are probably the strangest examples. Design of these cars is inspired by animals forms. Here are a few examples of interesting animal shaped cars, which stand out from the normal & make their presence felt on the roads. Check them out!
Cat cars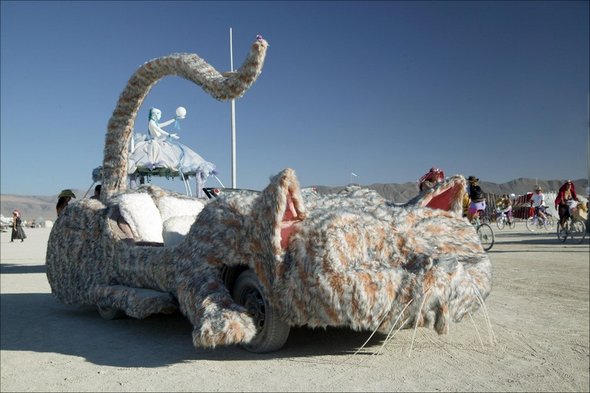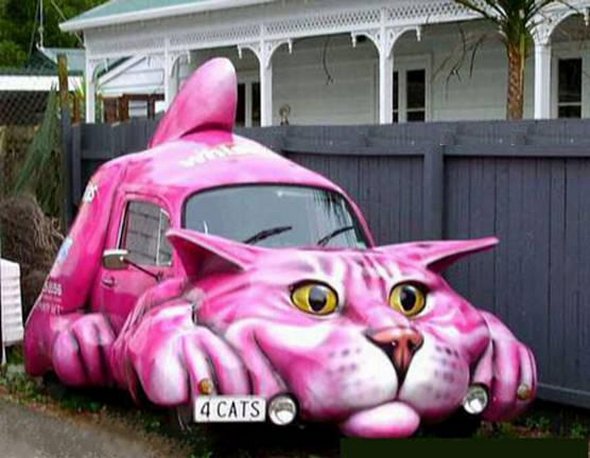 Lobster car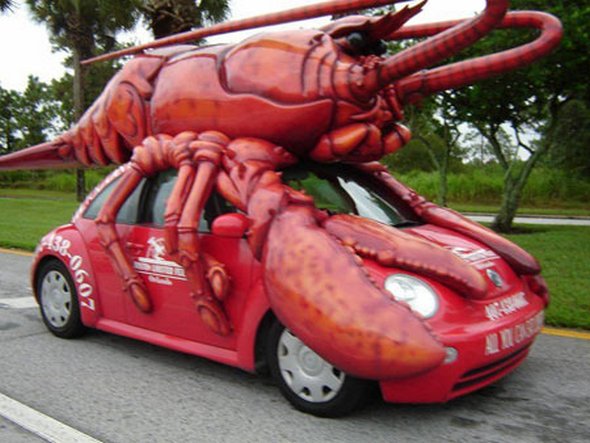 Dragon cars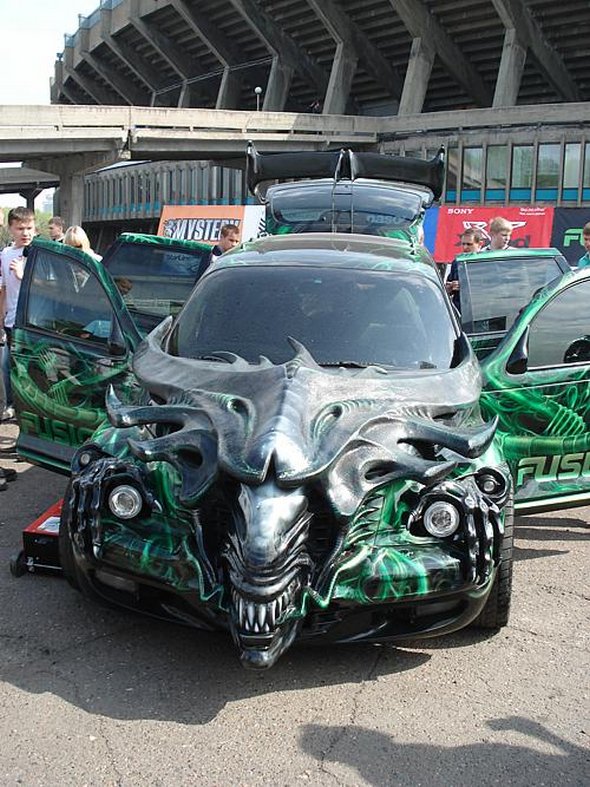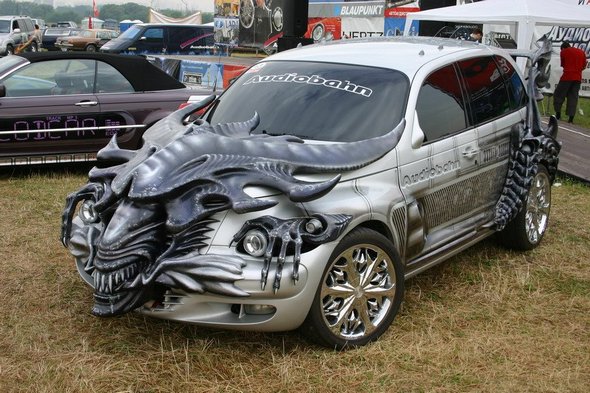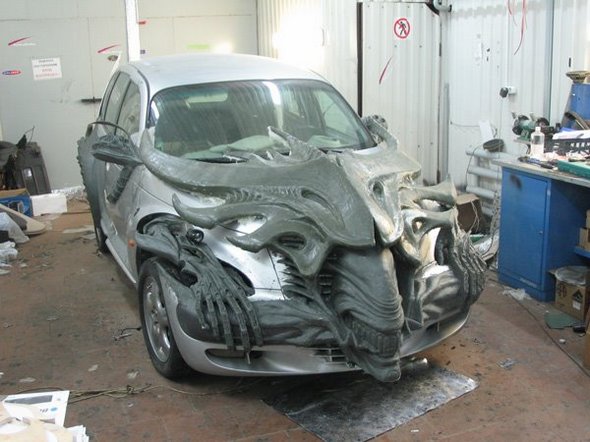 Dog cars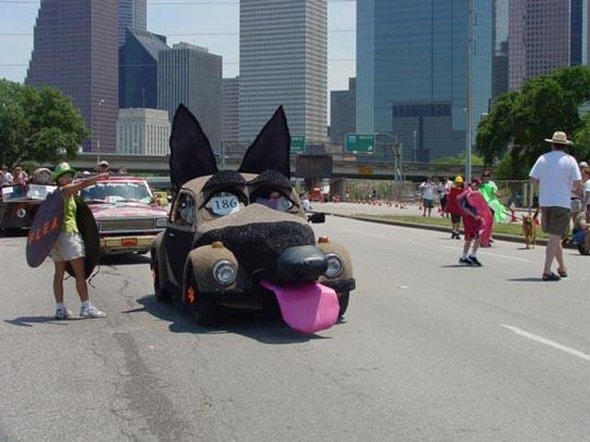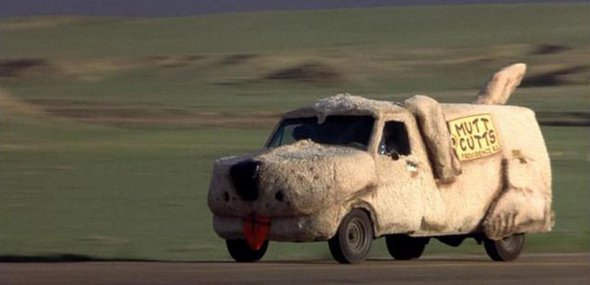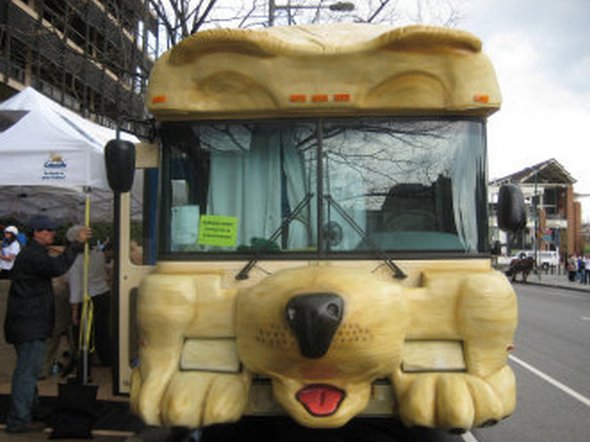 Read more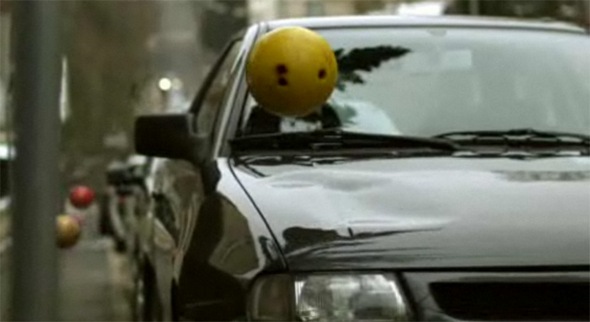 What would happen if you parked a Nissan Qashqai at the bottom of a hill and roll hundreds of bowling balls in its direction? Sounds like an insane scenario? Maybe some companies are getting insane when it comes to car testing, at least that is what we thought about Nissan when we've seen the kind insane (and cool) crash tests they've done on this beauty.
Naturally using bowling balls crash-test is a bit of a stretch

… But, hey…It is really fun thing to test.
Looks like, when it comes to testing Nisan is going beyond the limits. If you've seen the video, you'll know what we mean. If you haven't, check out this cool ad campaign video titled "Urban Bowling" by playing the video below: Read more
Doing construction work simply isn't going well for some people. Construction requires a certain level of pre-thought that a common construction worker simply cannot handle, which can lead to some hilariously funny construction solutions, that are luckily captured by he eye of the camera so that we can enjoy the photographs of these wonderful technological fails. If I was in this people's place I would want my money back from my construction contractor, because the design of these structure is simply not acceptable. But we tend to look at the world in a brighter light at Chill Out Point, so for the fun of it we have picked the top 40 such incredibly funny construction mistakes ever photographed that you will simply refuse to believe in. Honestly, we also find it hard to believe. Nevertheless, these are 100% real, non-photoshopped photographs, top 40 funniest construction mistakes ever made. We hope you won't laugh your head off.
The Worst Placements Ever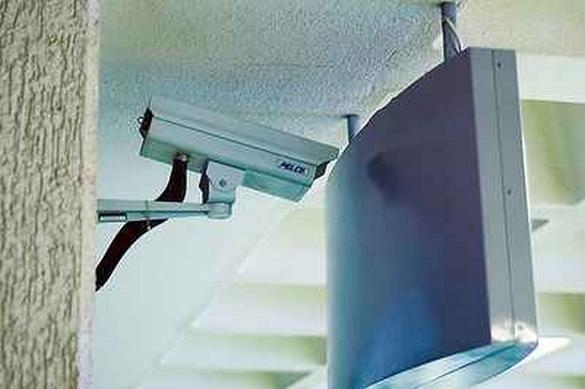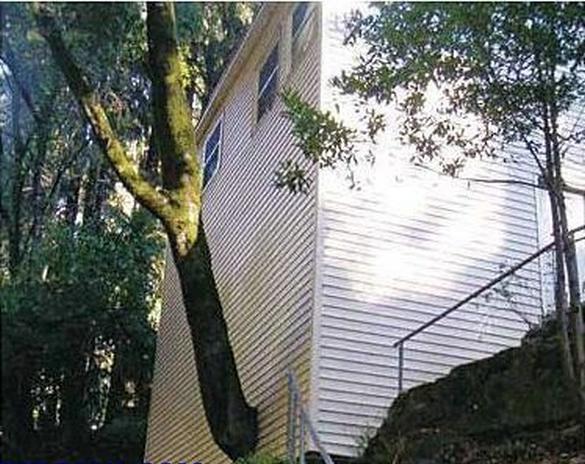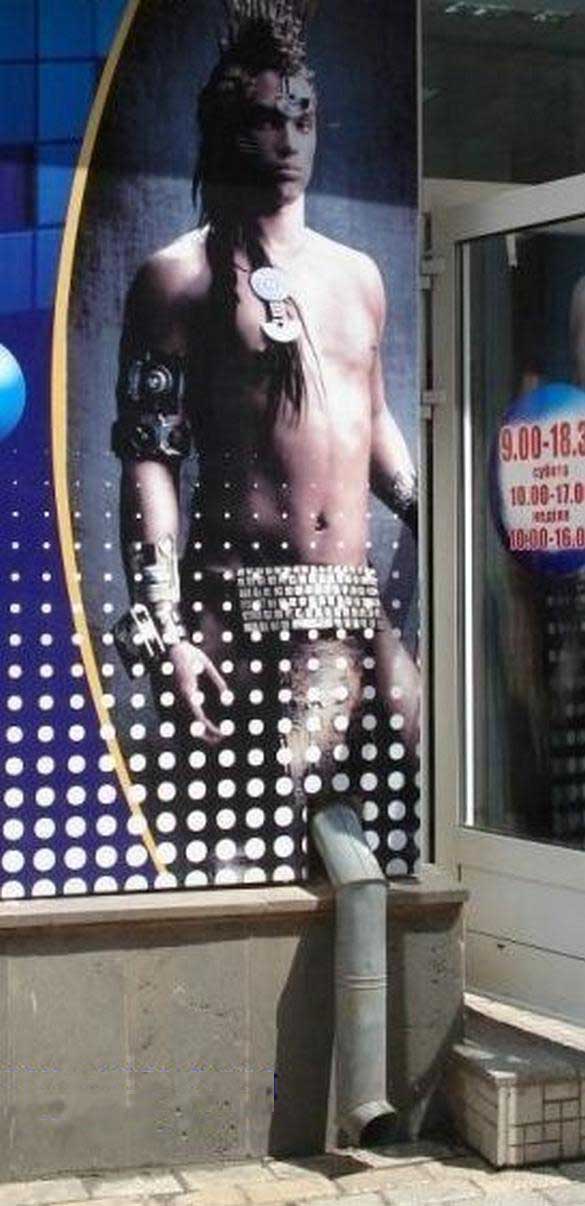 We missed a few inches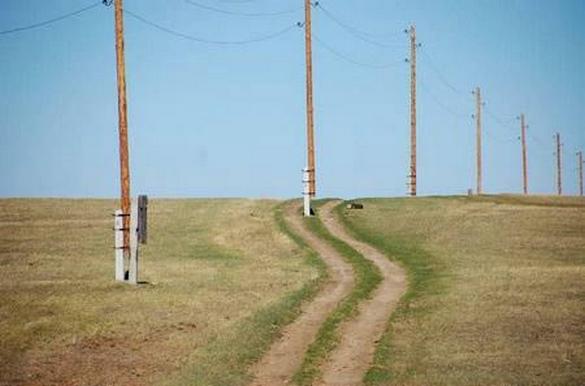 Which way should we go now?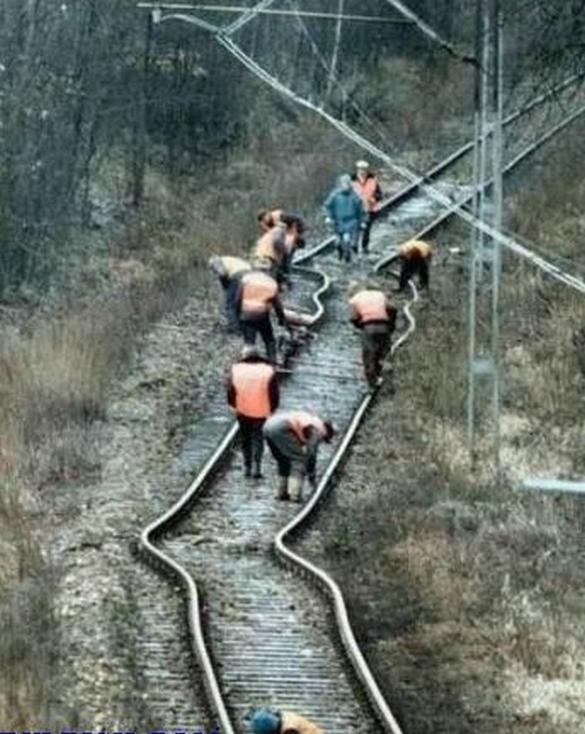 Some misconceptions in the process of construction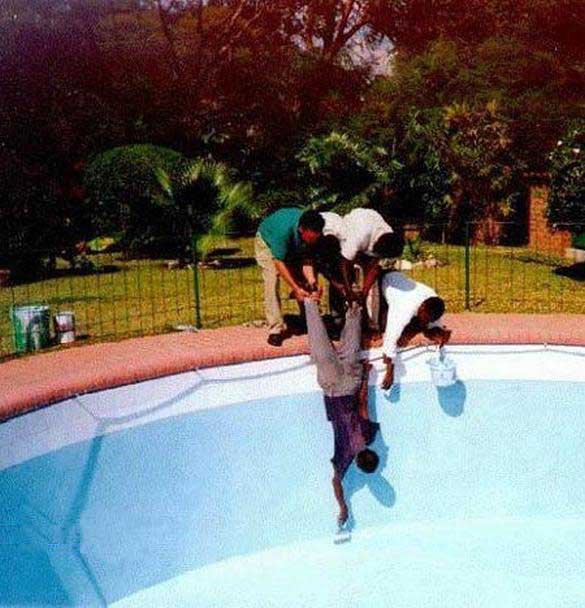 Read more
Did you see the new transformers?  Well, this design is not transformation, but still it is a remarkable unification. It's a motorcycle with a car attached to it. So, if you have a girlfriend that doesn't enjoy riding a motorcycle, which I really doubt, you can still ride your favorite motorcycle and let her ride in a car. This might settle all the car drivers and bikers arguments.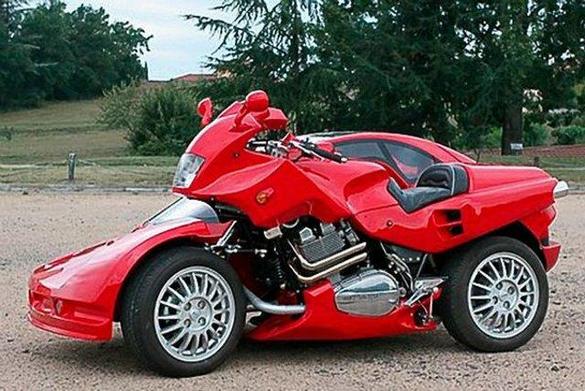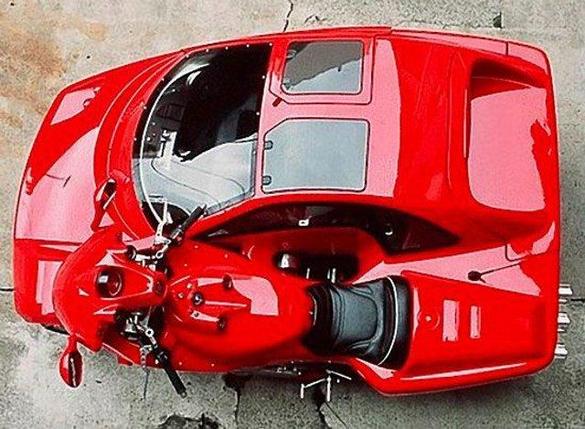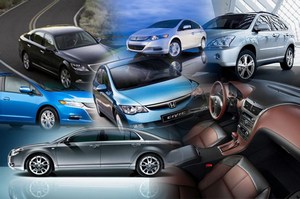 The Hybrid cars introduce us to a brave new world of trying to efficiently replace gas as the main energy source. The down fall of all previous attempts to do so was slow and very small cars that simply couldn't replace the 'regular' car. But, today's hybrids are really beautiful machines that you can proudly drive on the road at a reasonable price, as you will see later on. First things first, what are the hybrids? And why would you want one?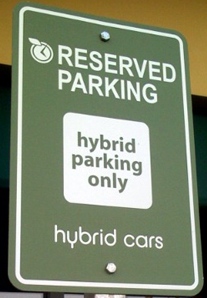 About Hybrid cars Hybrid cars were introduced by various automotive industries as a result of the need for more efficient and environmentally sound cars. Even though everyone has heard about hybrid cars, but there still exists confusion about how they operate and what are the components does it need to function properly.
Basically hybrid cars are operated by three main sources such as, a well performing battery, an electric motor and a gas engine. Each of the sources is very important for the performance of the car.  The main benefit of using hybrid cars is that, it proves to lower the harmful emission and better the gas mileage. A lot of difference in their function exists between full hybrid cars and a mild hybrid car.
Based on the gas mileage and its performance, the top 10 best hybrid cars are taken and reviewed in detail. Read more
You MUST see these cool photo galleries!