Cristiano Siqueira is a digital illustrator from Brazil. He is also known as CrisVector. With very little formal training, being mostly self-taught, he has risen to become a truly talented designer. His stunning creations blends 3d characters, vector graphics and amazing uses of vivid colors. If you are looking for a great source of inspiration, this designer showcase of Cristiano Siqueira is a must see. Here are the best his artworks. Check them out!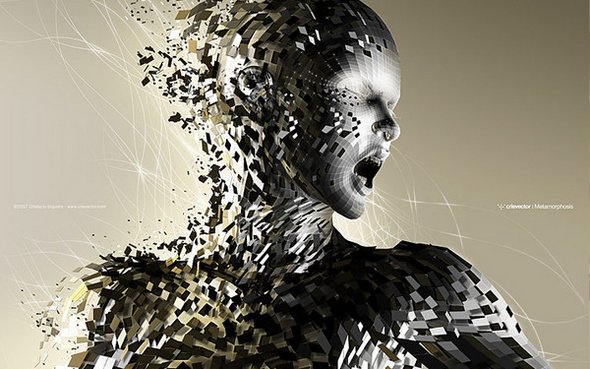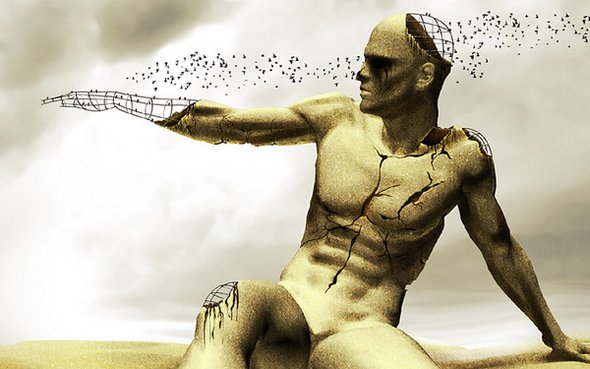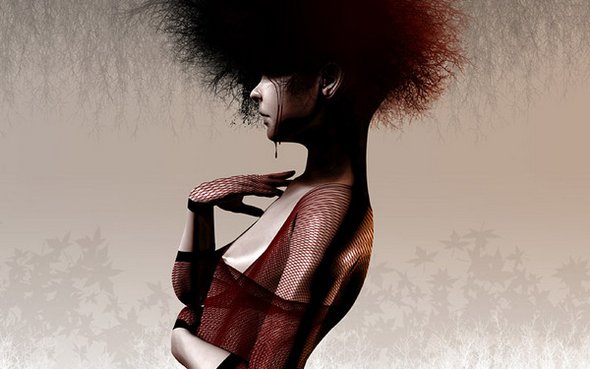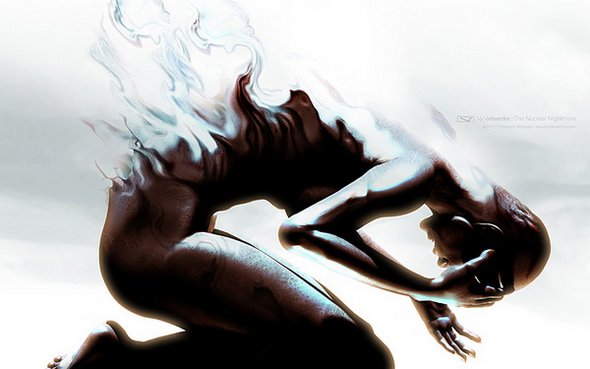 Read more
Kari Byron spent 1998-1999 backpacking around the world, focusing mainly on Asia. During her travels he was involved in personal and collaborative sculpture and painting projects as well as the research and acquisition of pieces for an investor.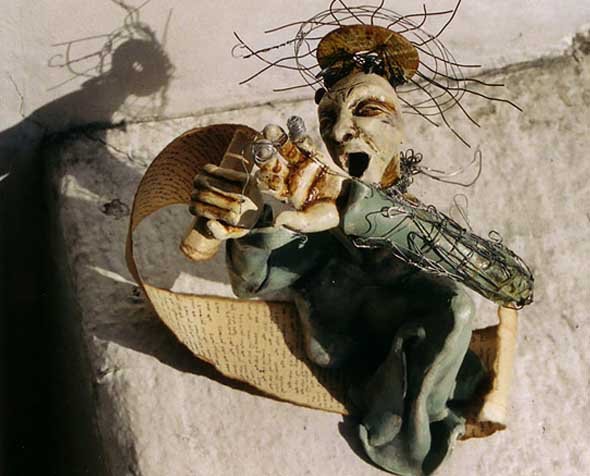 Artist Statement – Her work quarantines the world into a more manageable space. The focus is the process, each piece is a meditation in his desire for a simple understanding of the daily white noise. Kari Byron currently lives and works in San Francisco, CA.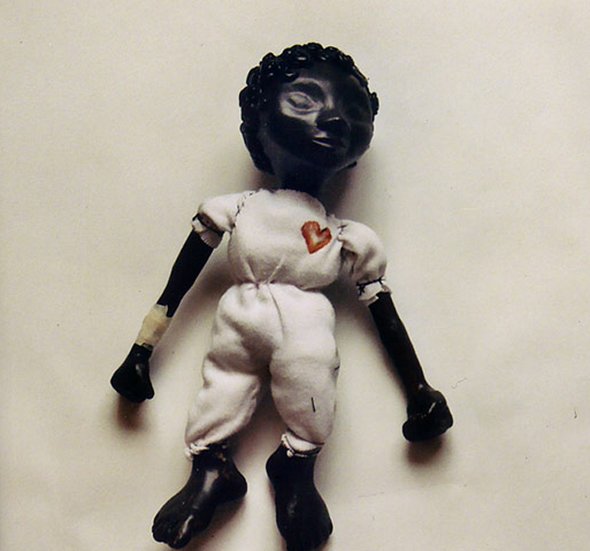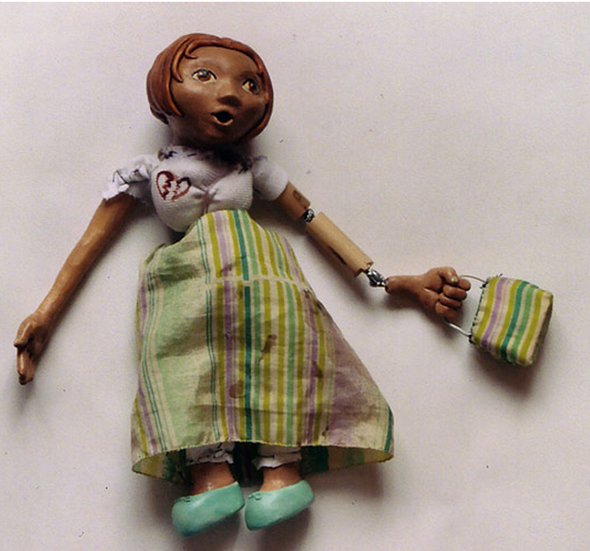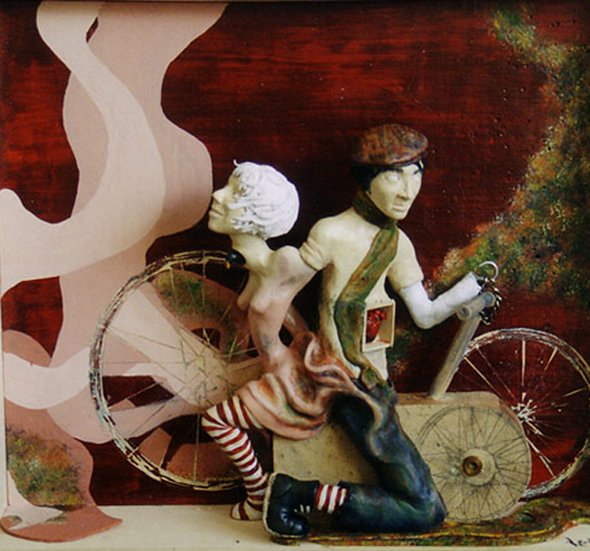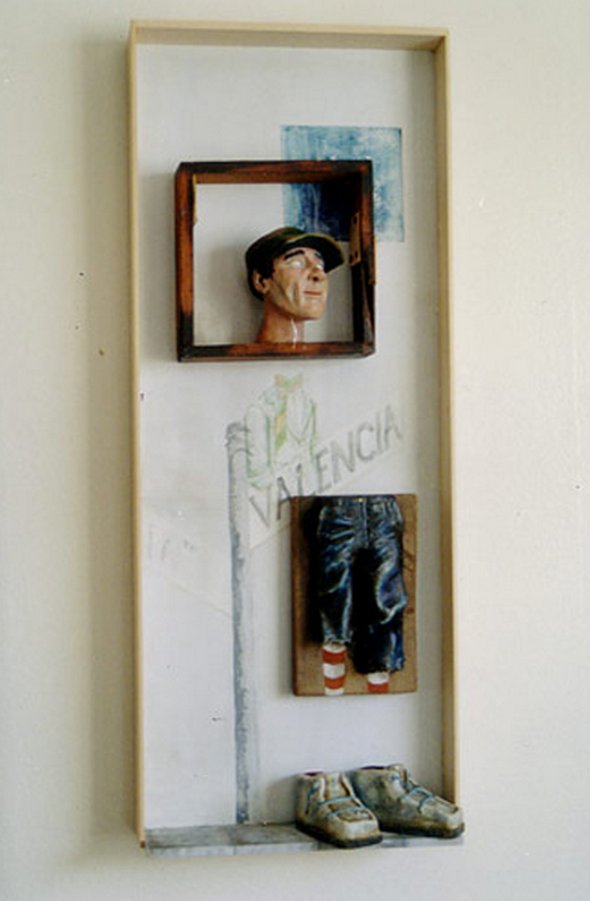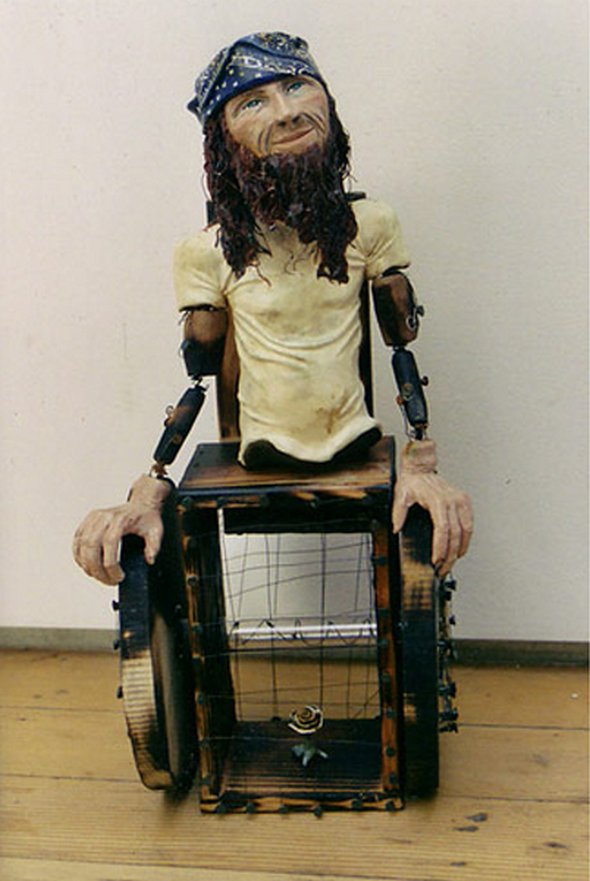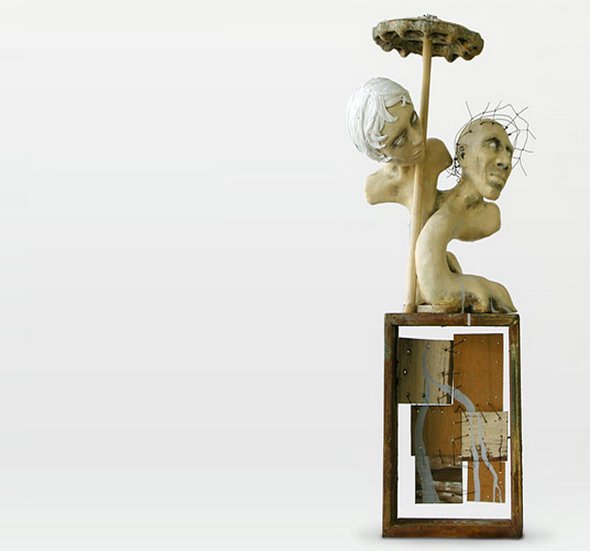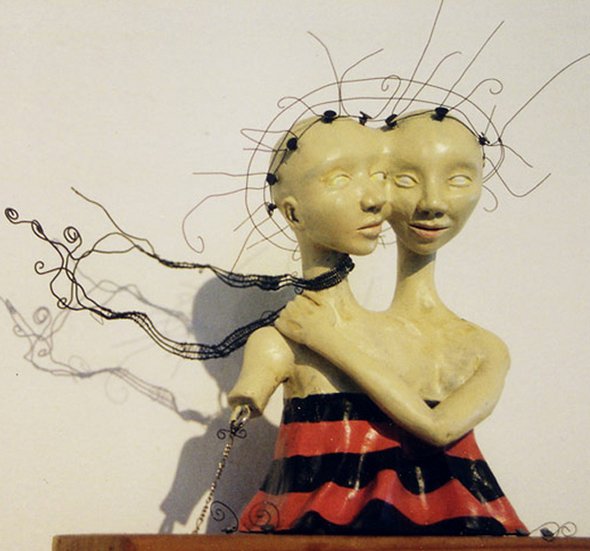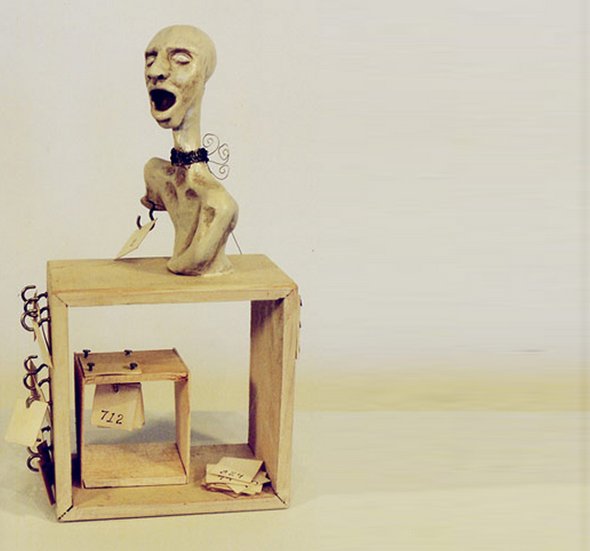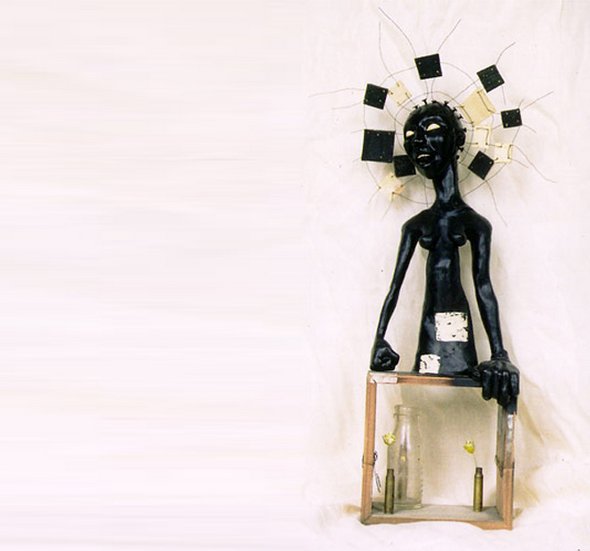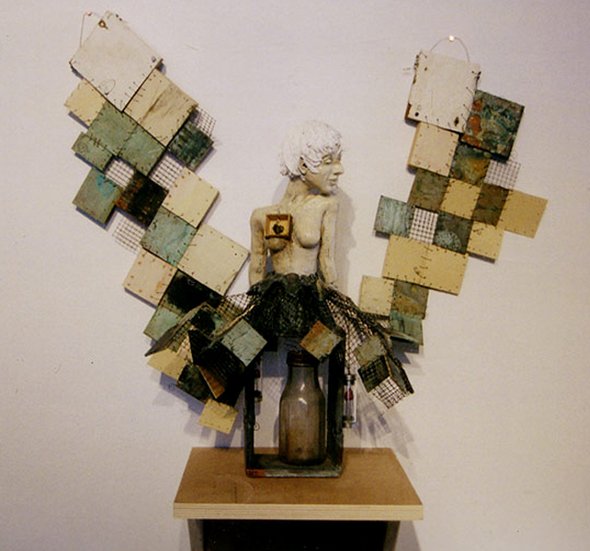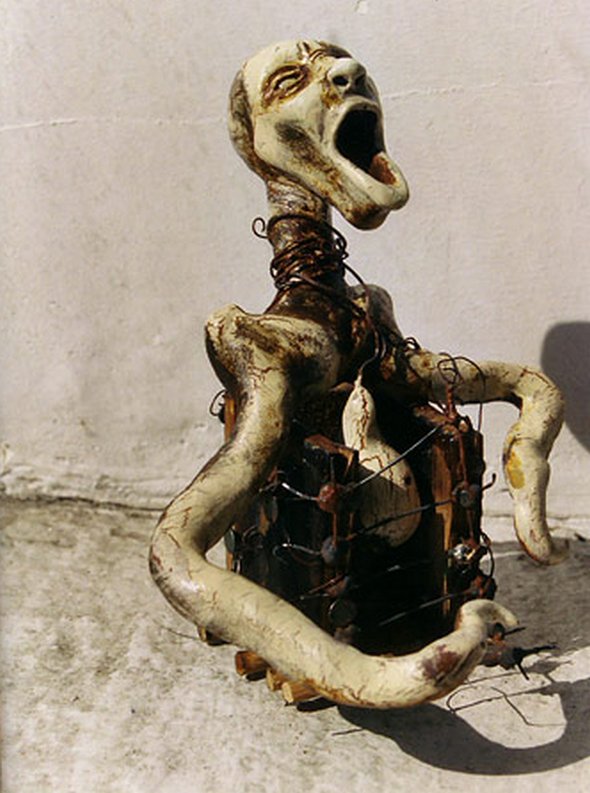 Ultra realistic paintings are as an expression of his own calculated observation and visual consumption of surrounding environment, introspective glimpses of reality imbue the art of David Jon Kassan. By immersing himself into his subject matter, Kassan is able to infuse his painting with life and realism.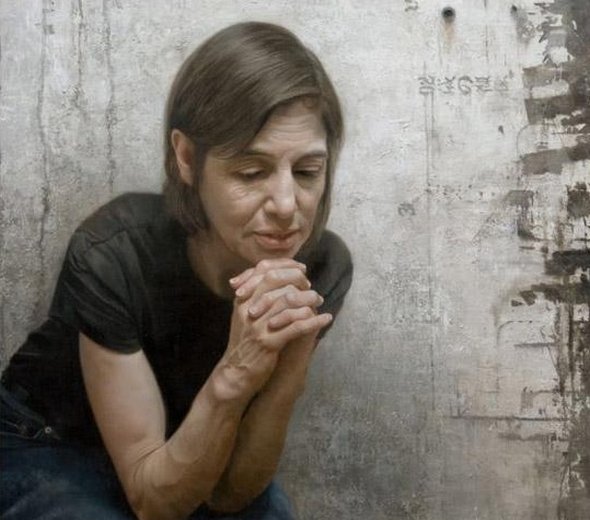 Source: 1
Kassan's direction of realism follows the philosophies employed by the Ashcan School of American Realists. Kassan's influences are varied; citing Robert Henri and John Sloan as his primary influences on philosophy and subject matter. As for style and technique he cites Antonio Lopez Garcia, Mark Rothko, Franz Kline and Clyfford Still as influences as well. The results are fascinating, can you believe that these are paintings and not photographs?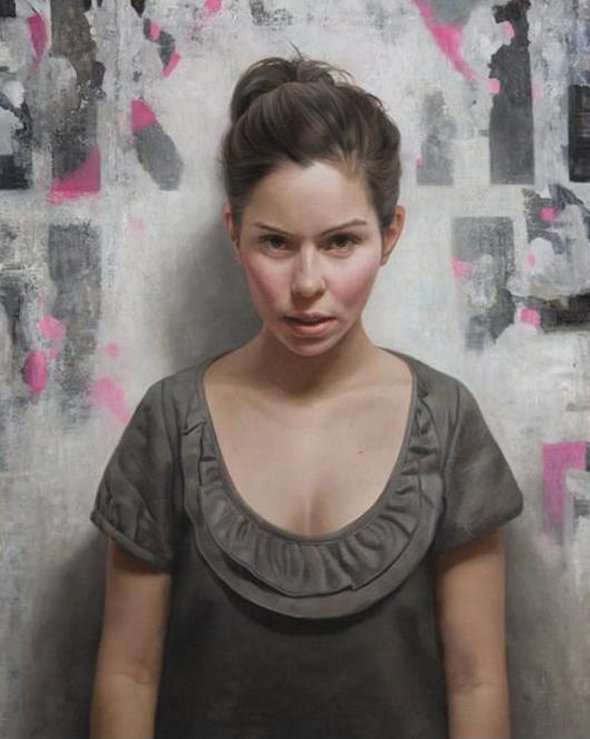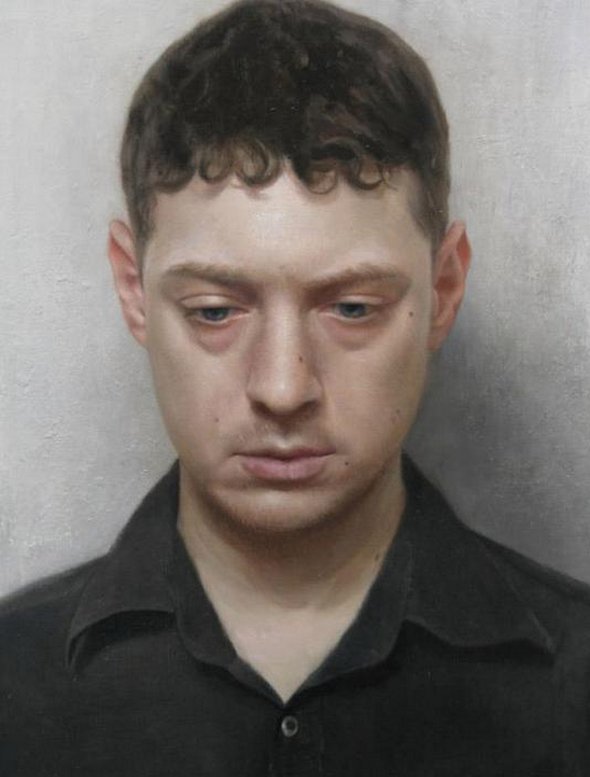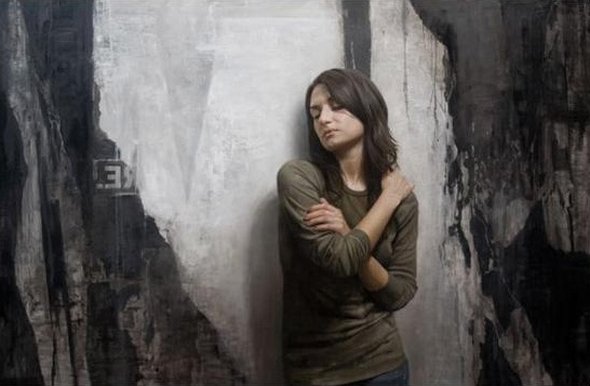 American artist Sandhi Schimmel has mastered the art of transforming trash to treasure in her unique mosaics made of paper waste. Gold's exquisite work includes paper waste from: menus, junk mail, greetings cards, advertising brochures, and much more. She sculpts various papers, images and text, to form portraits unlike any you have ever seen! Her purpose as an artist is to create unique, amazing portraits while helping the environment by re-using commonly wasted products. Schimmel used tax forms and political junk mail to create this stunning masterpiece shown below! Her collection includes many other amazing recycled art pieces, each unique and exquisite. All of her work is not only truly amazing but 100% eco-friendly!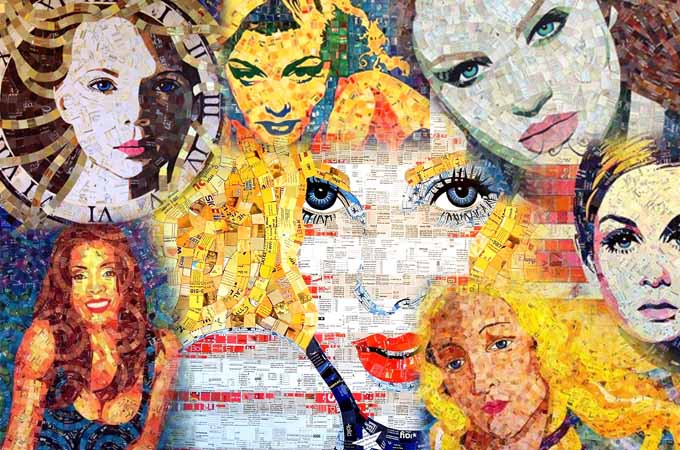 The artist makes incredible portraits by recycling paper, canvas, frames and brings acid-free, water-based and non-toxic adhesives and lacquers to use. She creates the portraits by reusing the same images that arrive via mail by cutting them in a way that a completely new and interesting artwork can be formed. If you wish to see her extraordinary artworks, then they are on display at galleries in several cities in North America. Schimmel Gold is also featured in the recently released 2010 edition of Ripley's Believe It or Not! annual book, "Seeing Is Believing."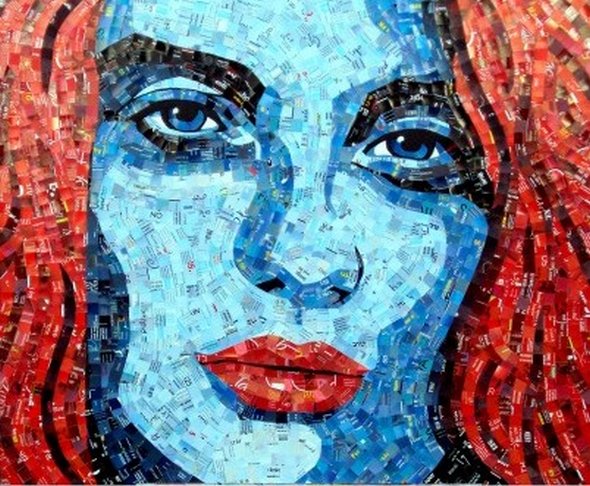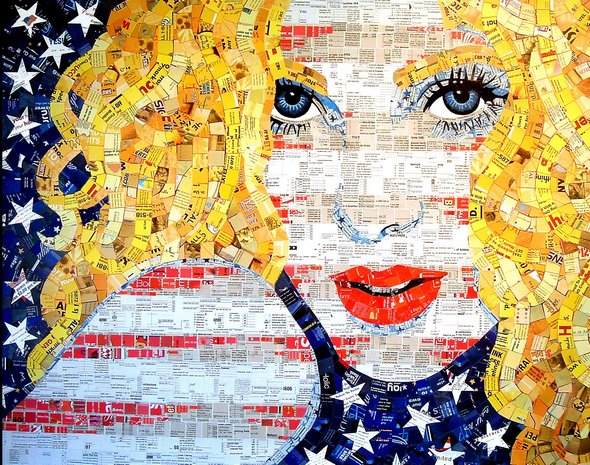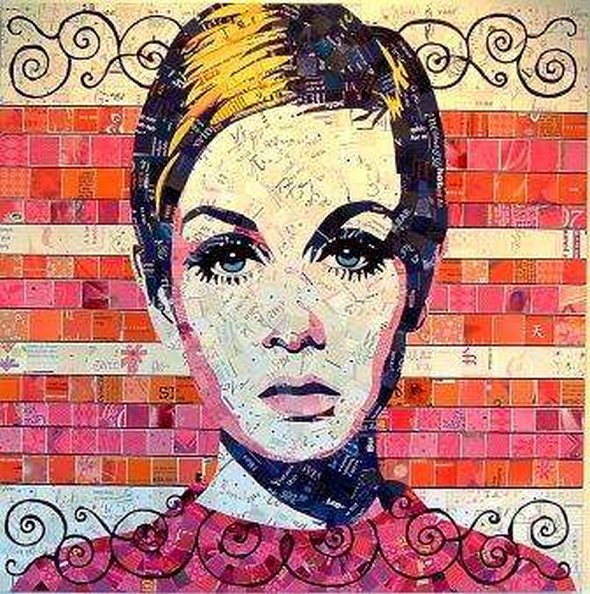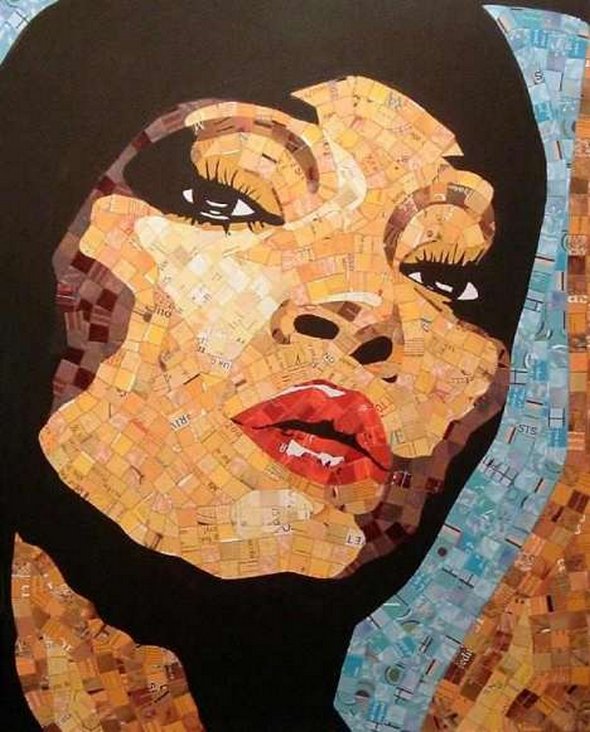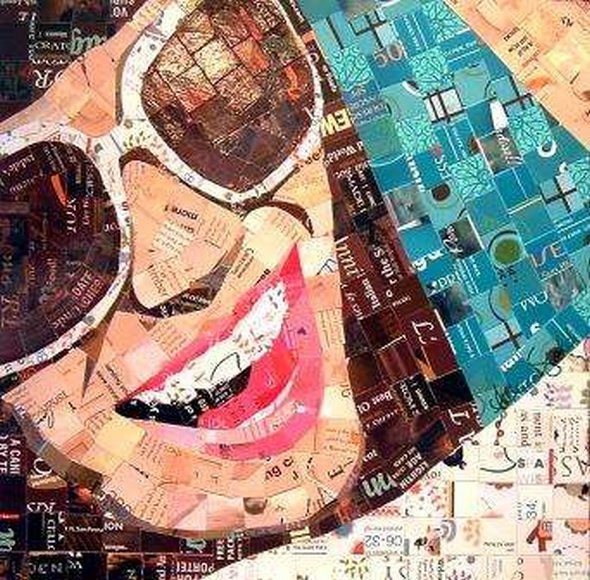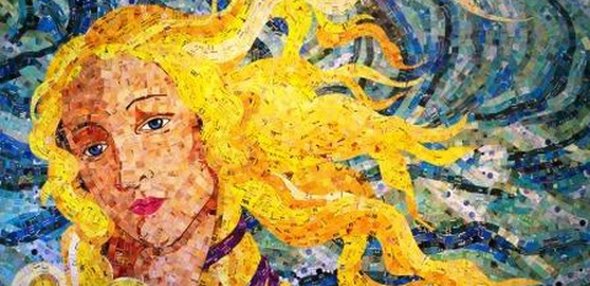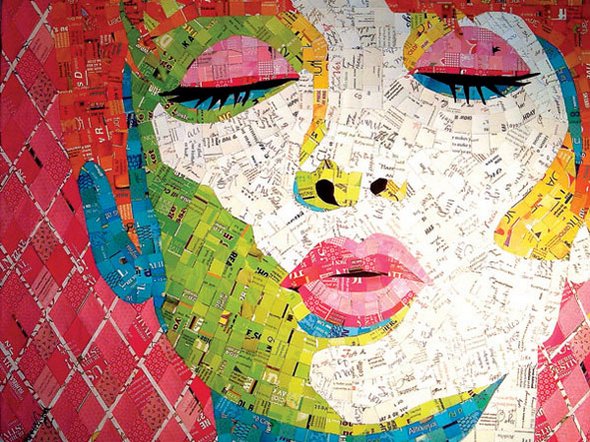 Read more
Contemporary artwork uses the widest spectrum of materials to do their magic. In the world where everything has been done and seen it is very tough to achieve uniqueness that amazes your audience. Nevertheless, we still manage to stumble upon new materials and themes used to create artwork that takes your breath away. These creative pumpkin artworks are just the type of art that will settle for nothing less but your full and undivided attention. It's really amazing what the artist was able to do with these pumpkins.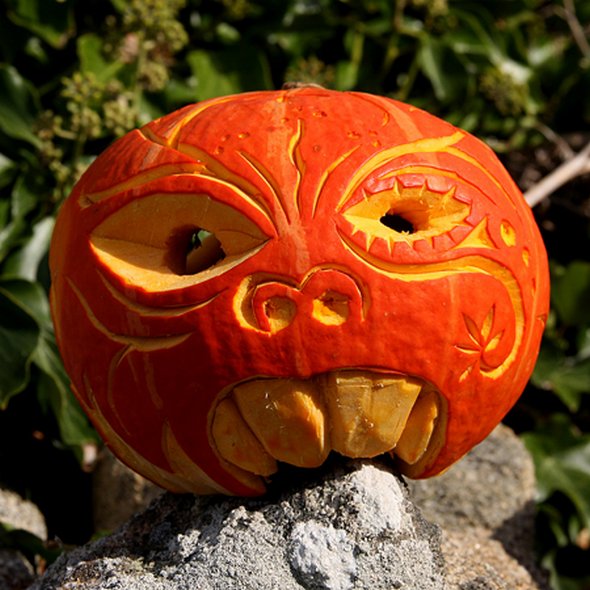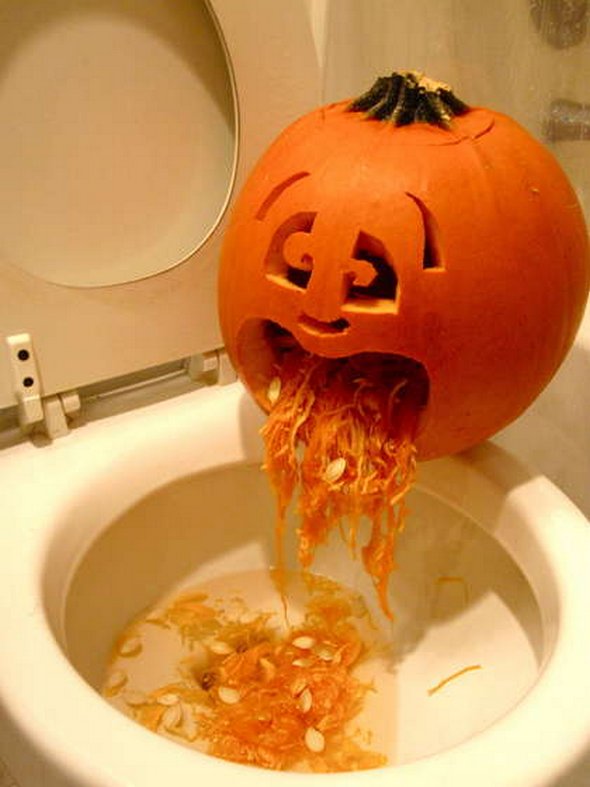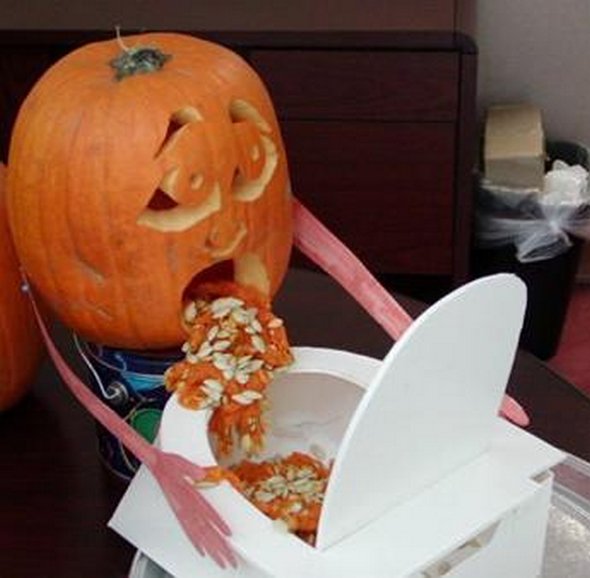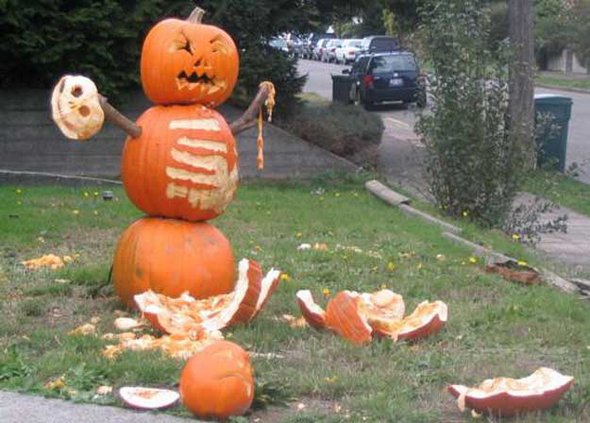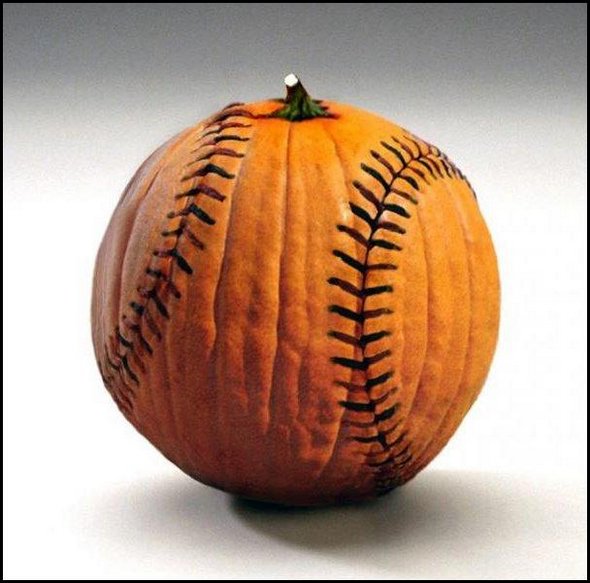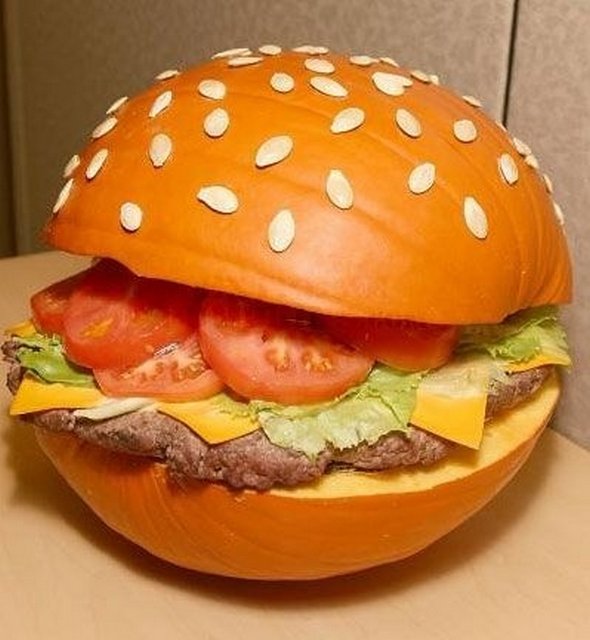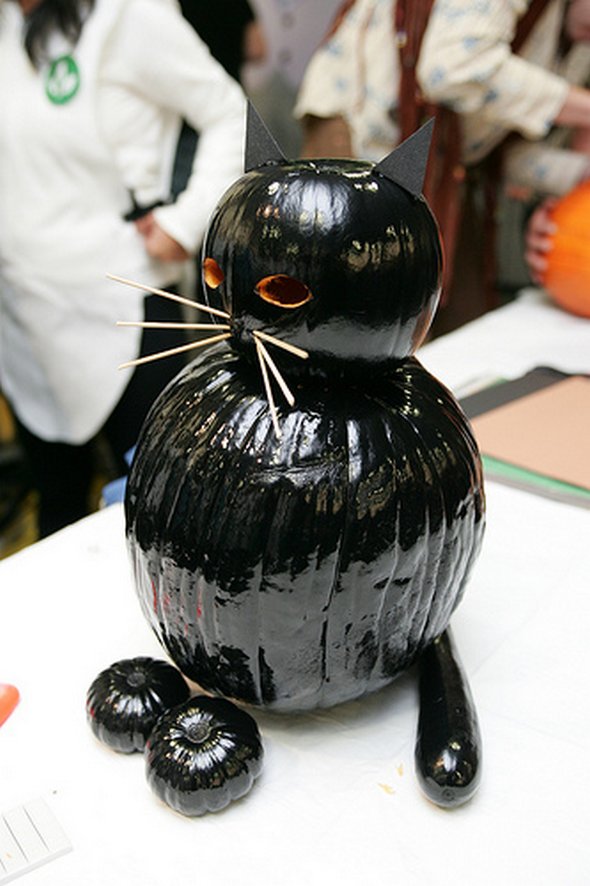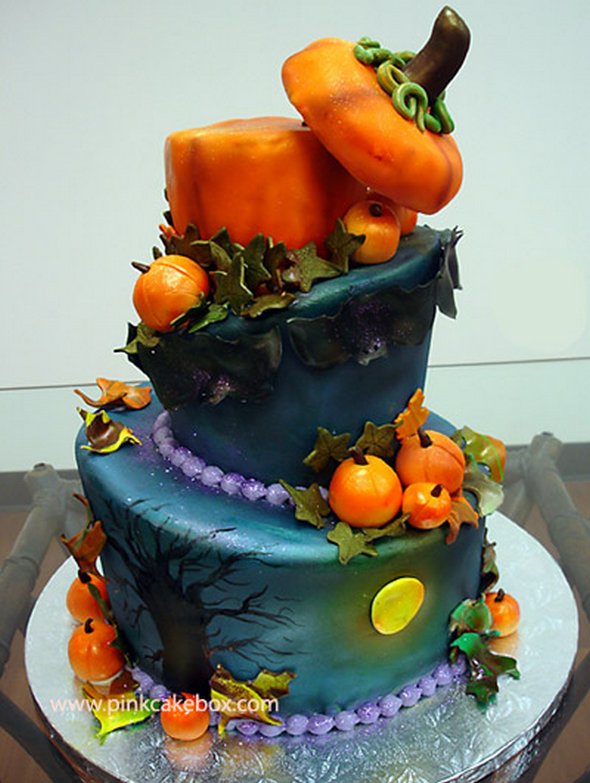 Read more
Oh My God…ard! These are usually the first words out of peoples' mouths when they view Michael Godard's artwork. Godard, known as the "Rock Star of the Art World" is currently the #1 best selling artist in the U.S. Since childhood Godard has had paint flowing threw his veins. He attended the University of Nevada in Las Vegas for Fine Arts and later attended The Art Center College of Design in Pasadena, California. Godard has been featured on Television in HBO's Cat House, A&E's Criss Angel's Mind Freak, American Casino, Inked, and a myriad of other media. A documentary on Godard's life featured at independent film festivals winning numerous awards. His Book, "Don't Drink and Draw", the art and life of Michael Godard, was awarded Art Book of the Year.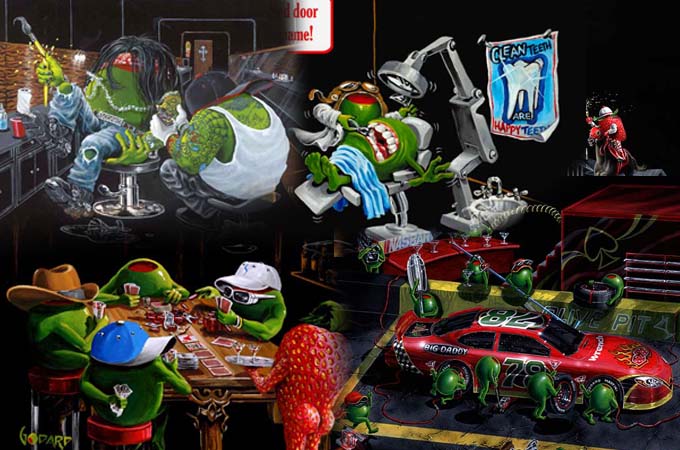 Godard's work is highly collected by movie stars, rock stars, private collectors, from young to old from all walks of life. Godard's imaginative world of art is seen by millions of people each month world wide such as cruise lines, galleries, hotels, television, magazines and countless merchandising kiosks and stores. His paintings even adorn the walls of the officer's lounge in the Pentagon.
Godard's world of art invites us in to his lighthearted perspective of life that surrounds us, mirroring our lives through martinis with animated olives, drunken grapes, dancing strawberries, including his own vices of gambling and the good life. Godard's unique portrayal of fun is an exciting combination of imagination and often subtle humor which evoke and engage the creative side in "Olive" us. Paintings depicting drunken grapes, gangster olives, dancing strawberries, and flaming dice have taken the conservative art world and turned it on its heel redefining art as we know it with a new definition and of course a punch line. Today Michael Godard is considered one of the most prolific and influential artists of our time.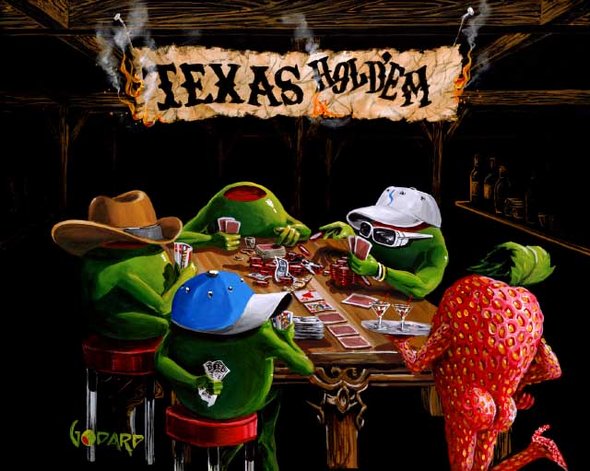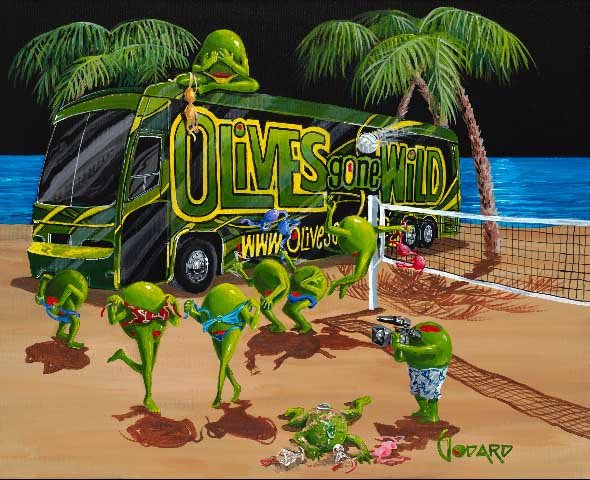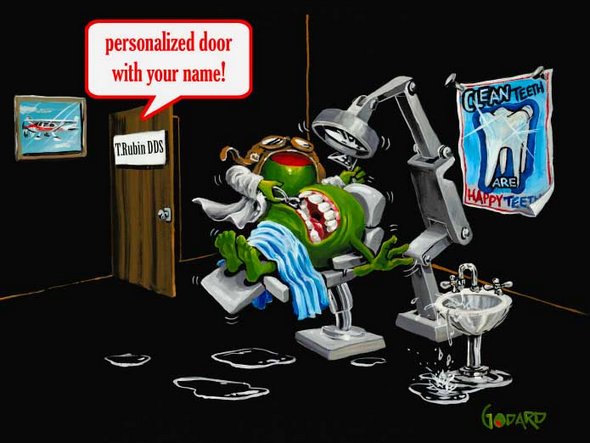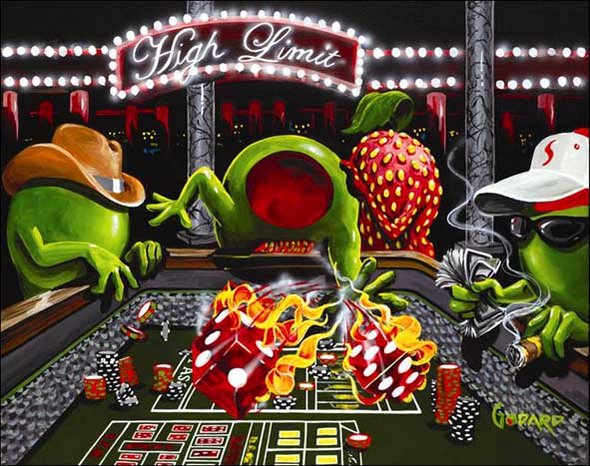 Read more
Carol Manasse is a contemporary artist known for her unique and entirely original designs.  Her engaging portrayals challenge the viewer's perception of depth, reality and motion.  Born in  Massachusetts in 1958, Carol showed a unique aptitude for  drawing.  After moving to California, she studied art under the  tutelage of artist Susanna Mueller who declared  "…she is one of  the most talented and creative pupils I have had in 30 years …."  Carol obtained her degree from Thomas Edison State University.  After 20 years of working as a successful real estate broker in the San Francisco Bay area, Carol has decided to offer her unique  collection of acrylic paintings for public display. Her solo exhibit  entitled "Double Vision: Explorations in Cubism" has been  described as "beautiful, "…like walking into a kaleidoscope," and "…a  striking presentation of 21st century cubism."  See our selected collection for further information!
You MUST see these cool photo galleries!