7. Amdahl Corporation, Sunnyvale, CA. A computer manufacturer founded in 1970 by Dr. Gene Amdahl, chief architect of the IBM System/360. In 1975, Amdahl installed its first IBM-compatible mainframe, the 470/V6. In 1979, Amdahl left the company he founded to form Trilogy, which tried without success to make the world's largest chip based on wafer scale integration.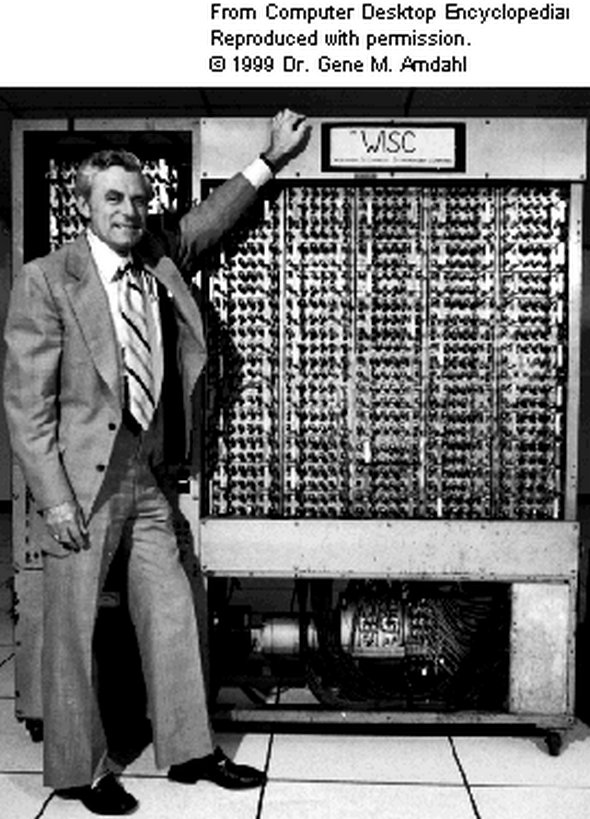 8. First ever apple computer running windows. This is an Apple II with a monochrome screen and PC emulator hardware installed. The board was called the 88 Card, "the only fully functional 8088 processor for the Apple II personcal computer.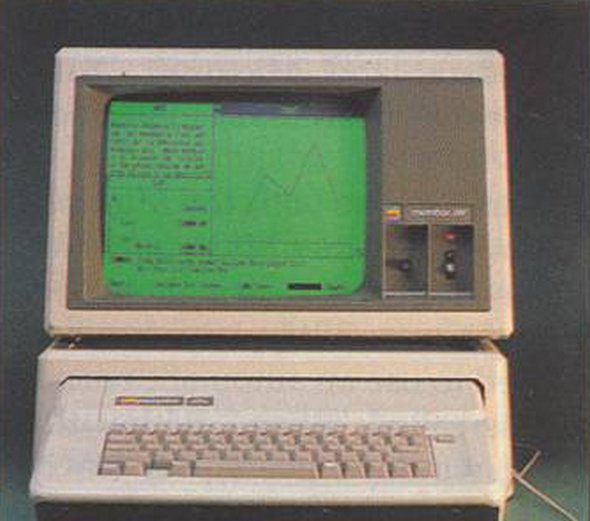 9. First hard disk The rotating drum technology allowed ERA to deliver the world's first production stored-program computer (ATLAS – ERA 1101) to a customer site in October 1950. The engineers making the installation delivery to the National Security Agency predecessor were Frank Mullaney and Jack Hill. As shown in the photo below, these drum products came in various sizes. They were first used in several classified processors, then in the early 1100 computer series and the UNIVAC SS-80 and SS-90 computers. Dr. Cohen and Sid Rubens are credited with patenting the rotating magnetic drum. The drum development engineers and management shown in this early 50's photo, left to right are: William Keye, Arnold Hendrickson, Robert Perking, Frank Mullaney, Dr. Arnold Cohen, and John 'Jack' Hill.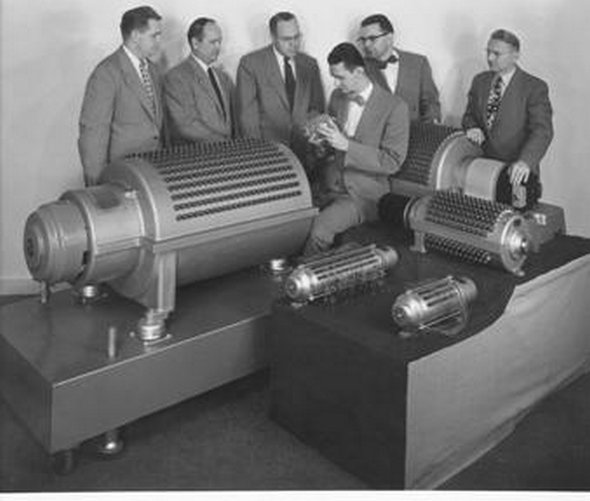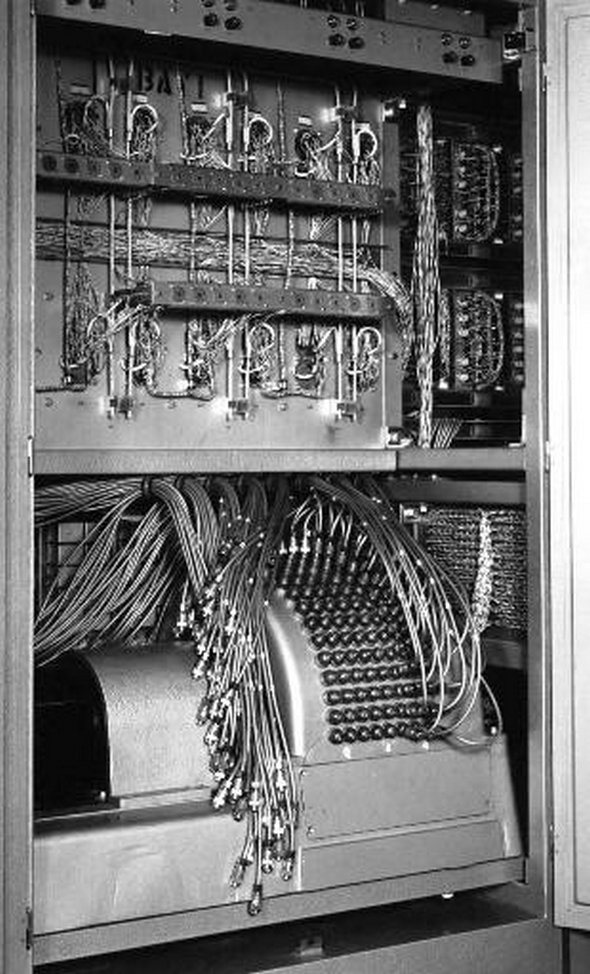 10. IBM 701. IBM's first computer. Introduced in 1952, the 701 was designed for scientific work and research, which later led to the development of the high-level FORTRAN language. Nineteen machines were built, a record volume for such a machine in that era. Its internal memory contained 2,048 36-bit words of electrostatic memory and 8,192 words of magnetic drum memory (see early memories). It used magnetic tapes for storage and was one of the first machines to use plastic-based tapes instead of metal tapes. See IBM 650 and IBM 1401. At General Electric's Aircraft Jet Engine Plant in Evendale, Ohio, this 1954 photo shows GE manager Herbert Grosch explaining the 701 to Ronald Reagan. Reagan was a TV personality for GE at the time. (Image courtesy of International Business Machines Corporation. Unauthorized use not permitted.)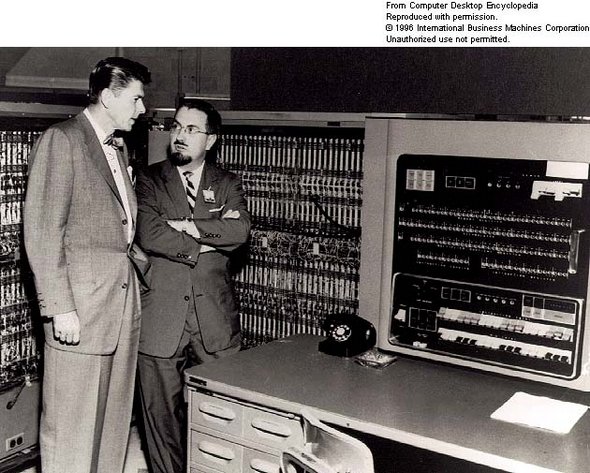 You MUST see cool photo galleries handpicked for YOU!