American artist Sandhi Schimmel has mastered the art of transforming trash to treasure in her unique mosaics made of paper waste. Gold's exquisite work includes paper waste from: menus, junk mail, greetings cards, advertising brochures, and much more. She sculpts various papers, images and text, to form portraits unlike any you have ever seen! Her purpose as an artist is to create unique, amazing portraits while helping the environment by re-using commonly wasted products. Schimmel used tax forms and political junk mail to create this stunning masterpiece shown below! Her collection includes many other amazing recycled art pieces, each unique and exquisite. All of her work is not only truly amazing but 100% eco-friendly!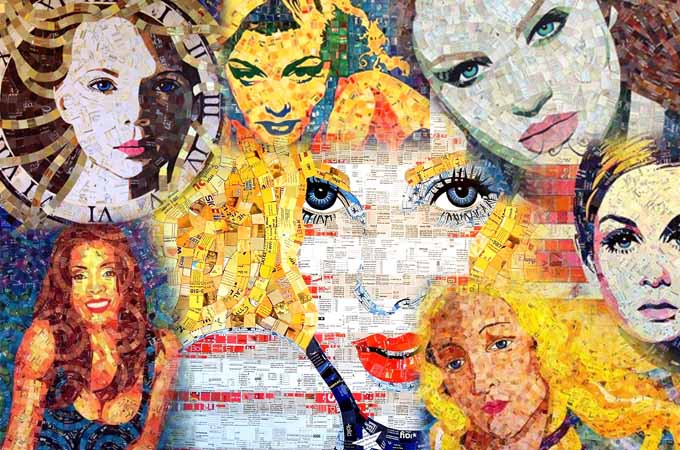 The artist makes incredible portraits by recycling paper, canvas, frames and brings acid-free, water-based and non-toxic adhesives and lacquers to use. She creates the portraits by reusing the same images that arrive via mail by cutting them in a way that a completely new and interesting artwork can be formed. If you wish to see her extraordinary artworks, then they are on display at galleries in several cities in North America. Schimmel Gold is also featured in the recently released 2010 edition of Ripley's Believe It or Not! annual book, "Seeing Is Believing."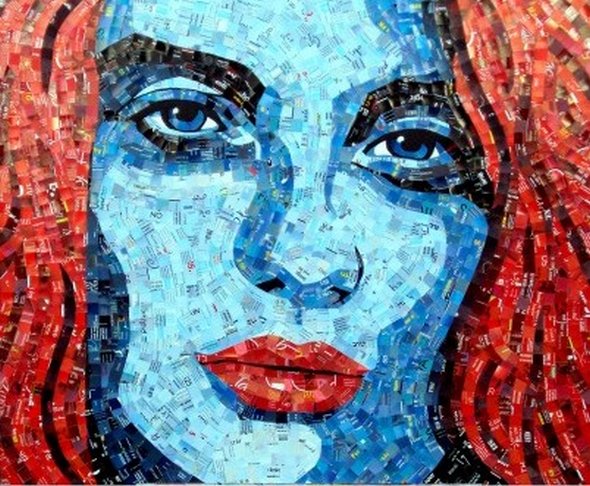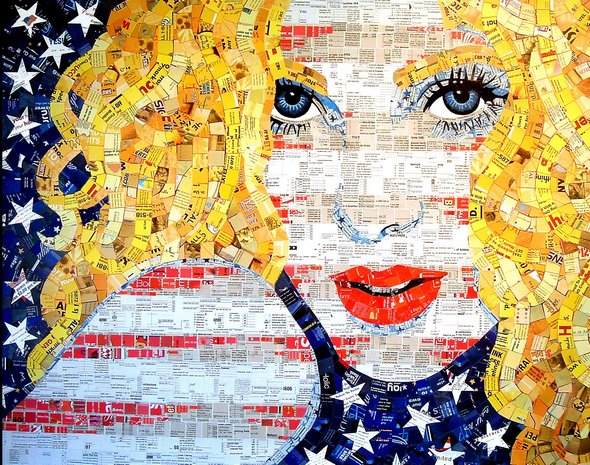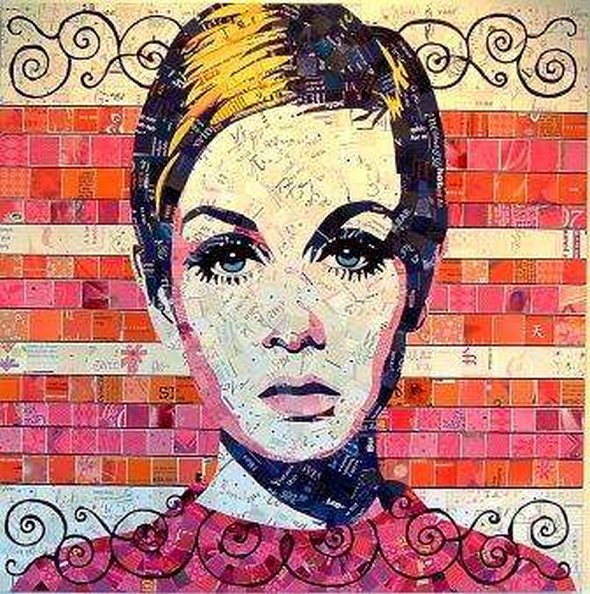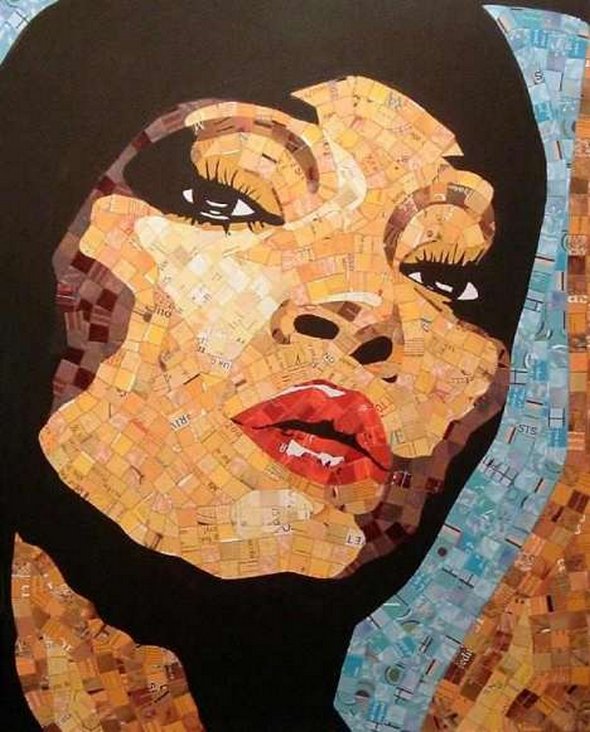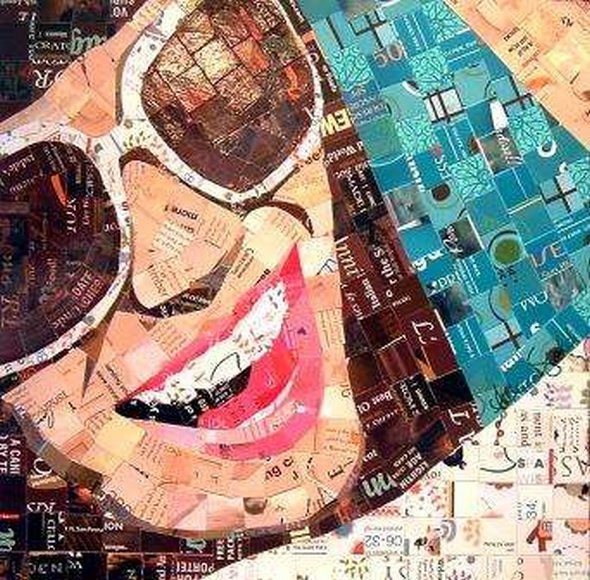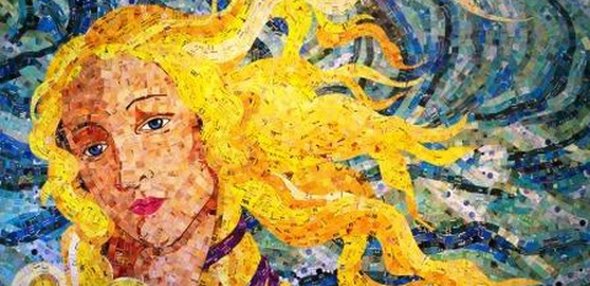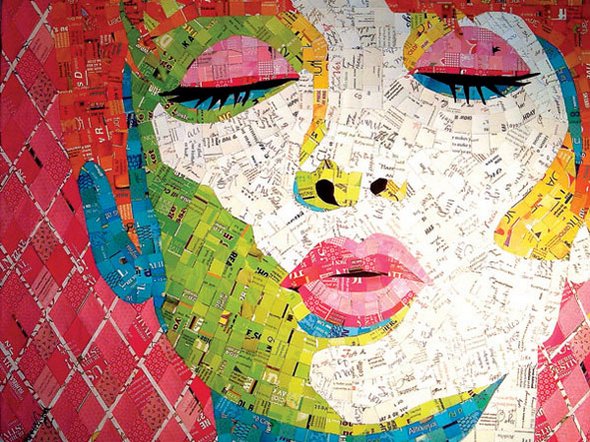 Read more
Artists have created a world of animals made only of rubbish to highlight the damage being done to the planet. Its aim is to connect with people through the innovative transformation of waste. An eclectic mix of sculptures that reflect themes of sustainability and conservation. These amazing recycled sculptures are in Zoo parks:  London Zoo Park and Colorado's Swetsville Zoo.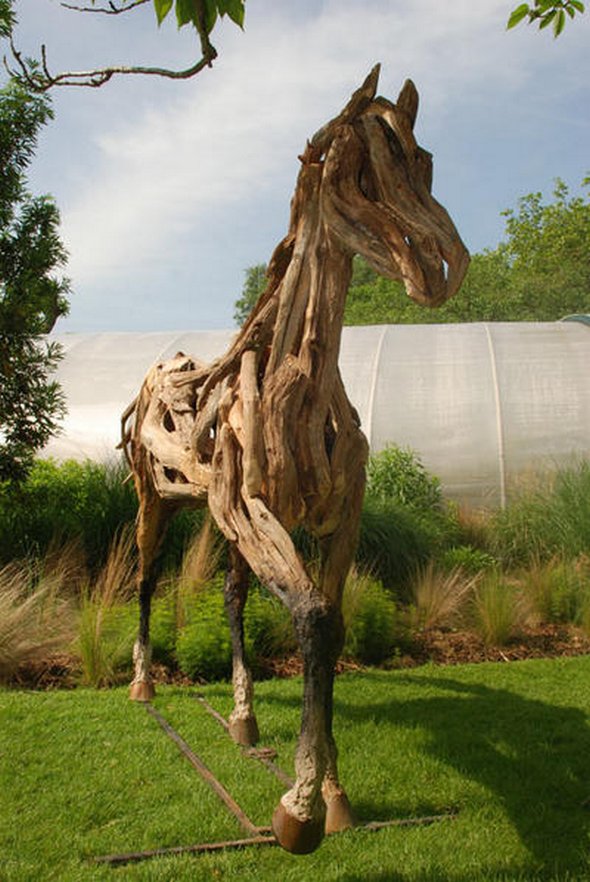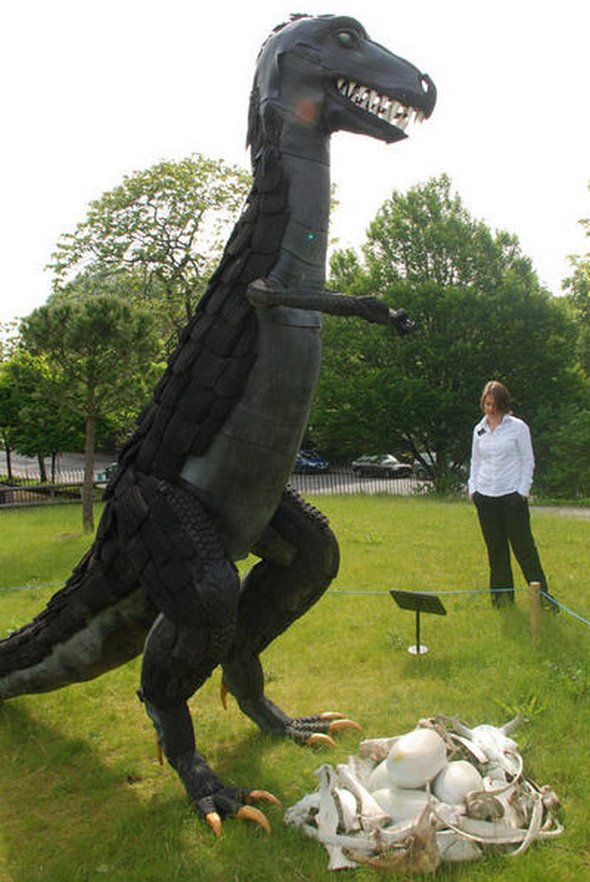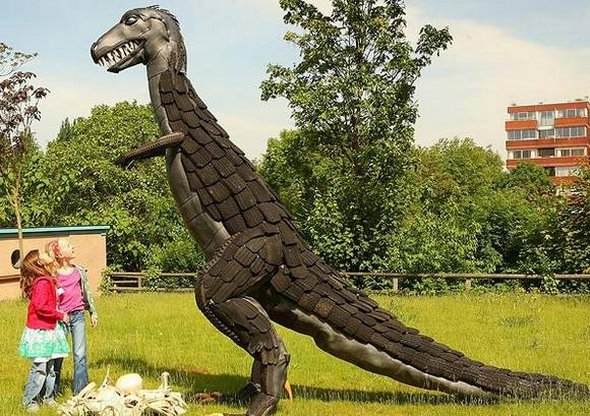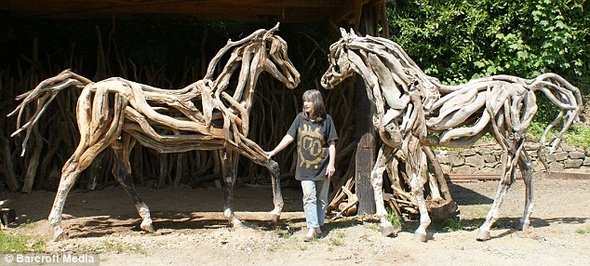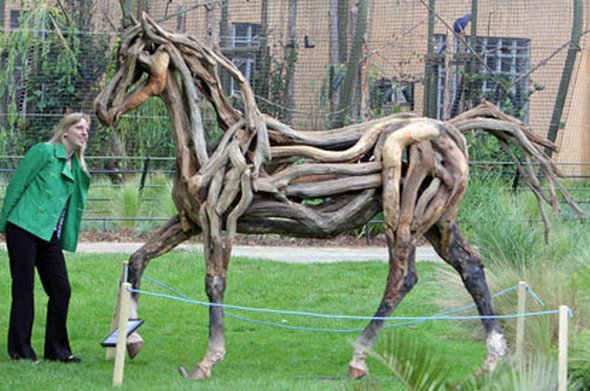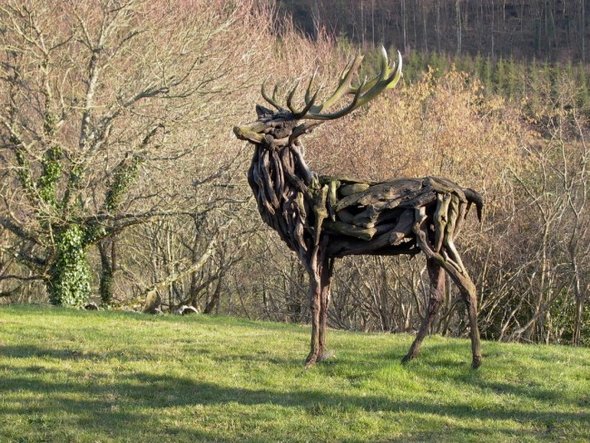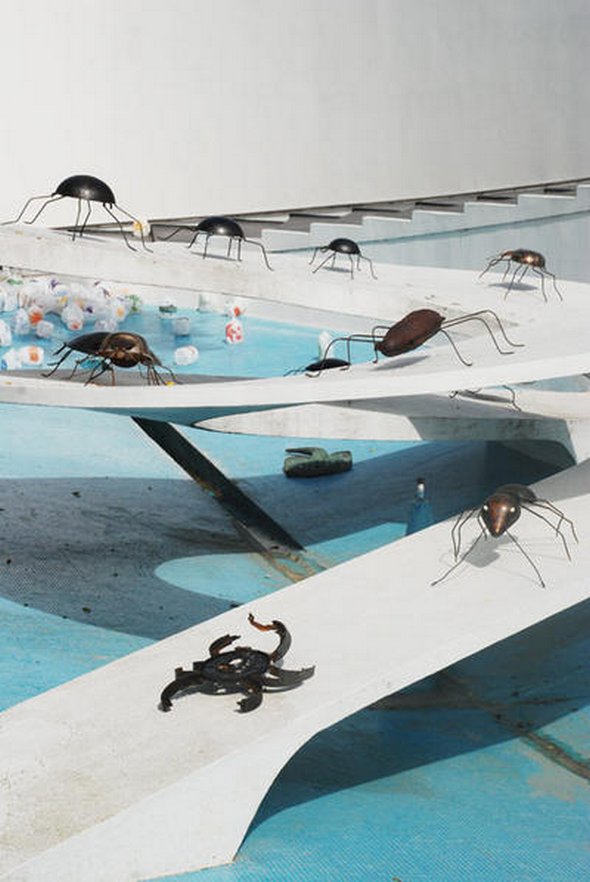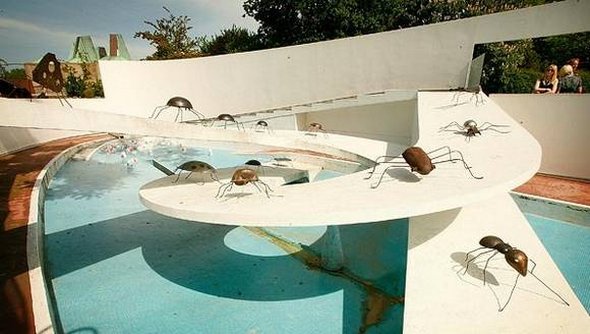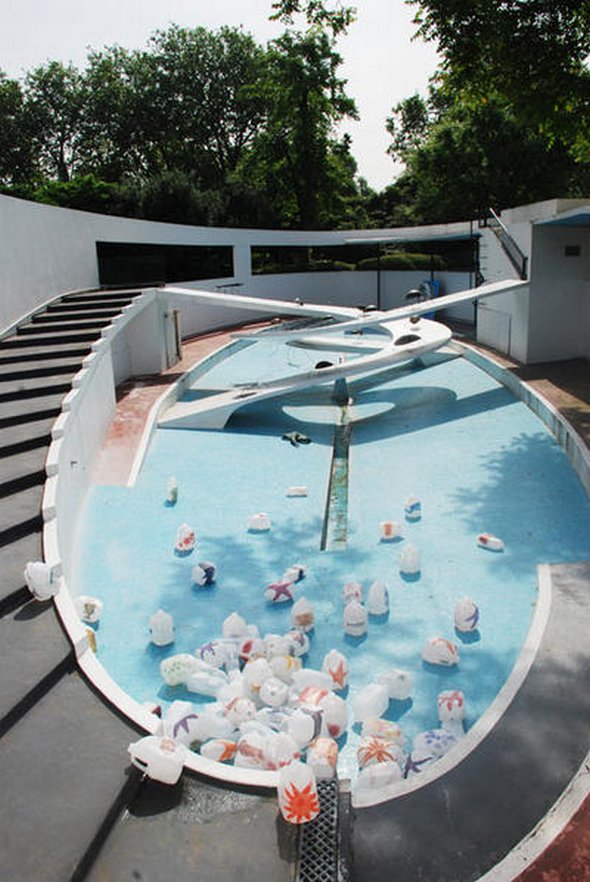 Read more
Stung Meanchey Municipal Waste Dump is located in southern Phnom Penh, the largest city and capitol of Cambodia,  in a district of the city of the same name, Stung Meanchey. It is a part of the city with low-income neighborhoods and slums. The dump itself covers about 100 acres, or almost 6 hectares. It is flanked by private property on which rubbish pickers build makeshift huts and are charged extortionate rents by landowners. Roughly 2,000 people, about 600 of which are children, live and work there.
It is nicknamed "Smoky Mountain" because of the miasma of smoke that the dump constantly gives off. It is literally on fire; the waste creates methane as it rots and the methane burns. In monsoon season and throughout much of the rest of the year, the surrounding area is swamped and the children live and play in fetid water.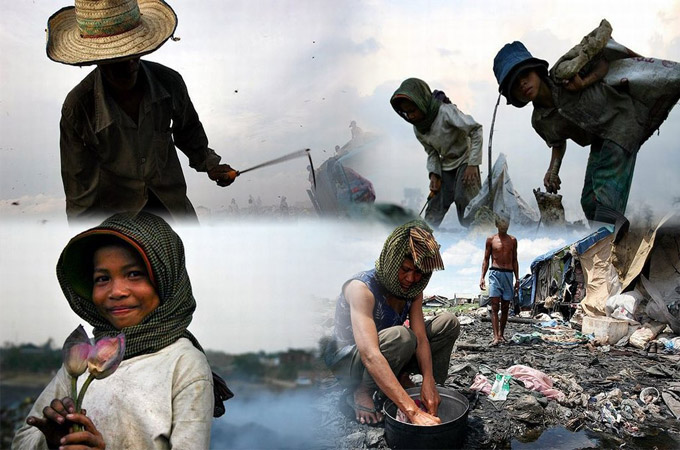 Most of the rubbish pickers at Steung Meanchey are either from Phnom Penh or came to Phnom Penh looking for work and ended up in the slums. Many of the approximately 600 children have parents or relatives who also work on the dump and look after them. Some of them go to school, but most do not – at least not on a regular basis -, and it is safe to say that virtually none of them ever completes a primary school education. The school fees are too high and their families need them to collect rubbish to contribute to the family income. Adults earn, on average, 4000 to 5000 riels (US$1.00 to $1.25) a day; children earn on average about half that amount. A whole family working together can actually earn more money than they could in the rural village from which they originally came. (source: The Centre for Children's Happiness )
Luckily, there are some organizations trying to help those people. One of the biggest and most effective ones is French Pour un Sourire d'Enfant organization, they are located around 1km away from the landfill. They organize schools for several thousands of children from the dump, vocational trainings for the older ones. Every morning in the school near the dump they provide complimentary breakfast to several hundred children. They also try to help families living and working at the dump. They want them send children to school, not to work in the landfill, but families need money, that children can earn for them. So PSE provide rice to families, who promise to send children to school, not to work. Unfortunately, there are many cases when families take rice and still send children to work. They need money. Many children don't go to school at all. Those who go, often after school wear their boots, take their hook and sacks and go to the Smoky Mountain to earn some money, for the family or for themselves.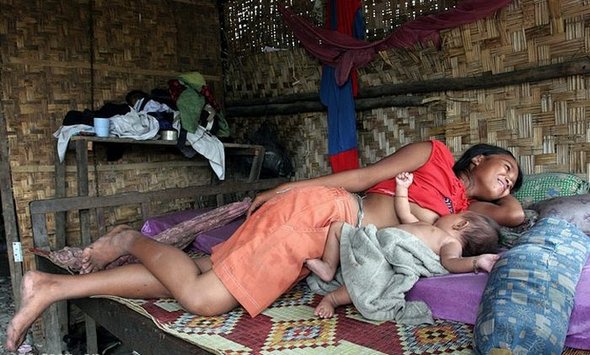 There also exist some orphanages taking care of orphans from the Stung Mean Chey dump. One of them is The Centre for Children to Happiness (CCH) established and managed by Mr Mech Sokha, who himself is an orphan, the sole survivor in his family of the Khmer Rouge genocide of 1975 to 1979. He started the orphanage in October 2002 with help of a Japanese woman, Ms.Osanai Mieko, a President of Japan Team of Young Human Power (JHP) organization. It provides a home and education to 30 children – 12 girls and 18 boys. The children are either orphans or belong to parents who cannot take care of them due to illness or disability. All of the children previously worked as garbage pickers at the Stoeng Meanchey landfill in Phnom Penh.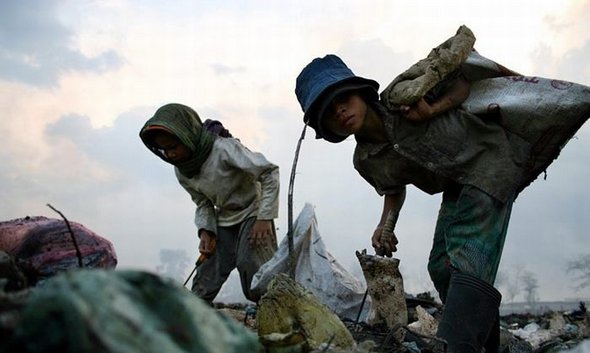 These photos tell their sad and intriguing story, a story of 2000 people and children living in slums and collecting rubbish to survive on a sole verge of existence, a story of greatest human struggle captured by the eye of the camera. These really put your life in perspective! I guess, now, you don't feel so bad about going to work on Monday. Also, makes you want to help these poor people and children a better live they certainly deserve.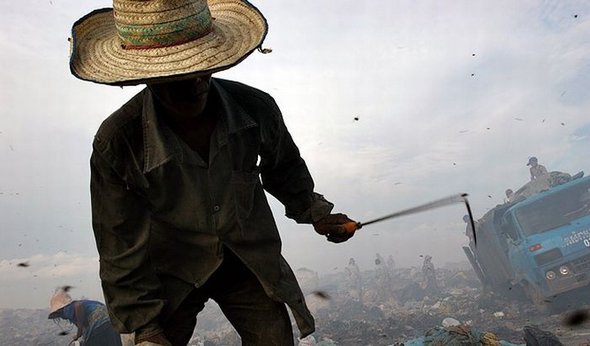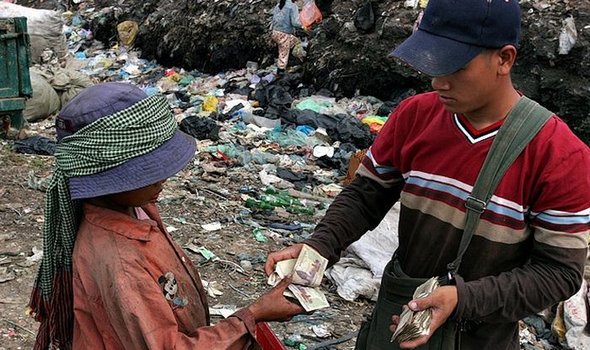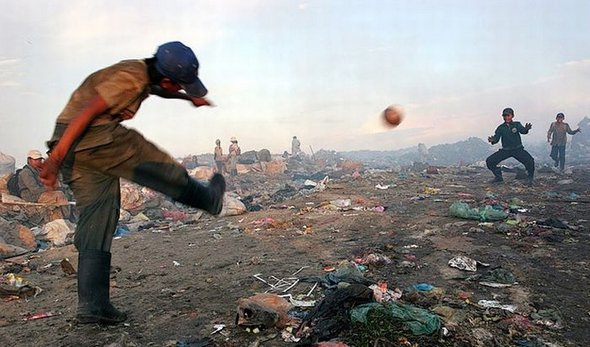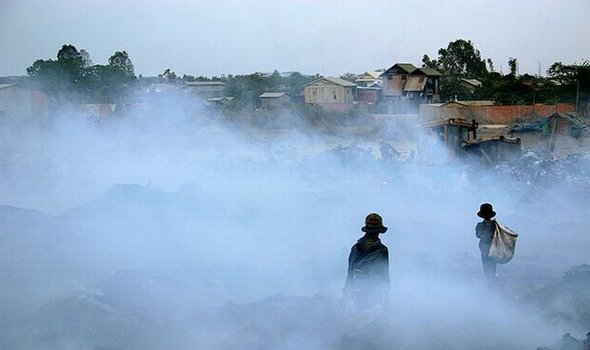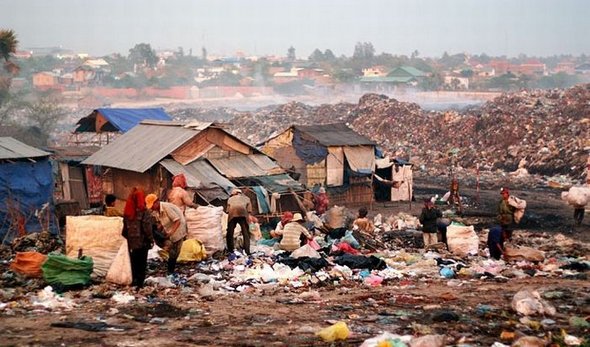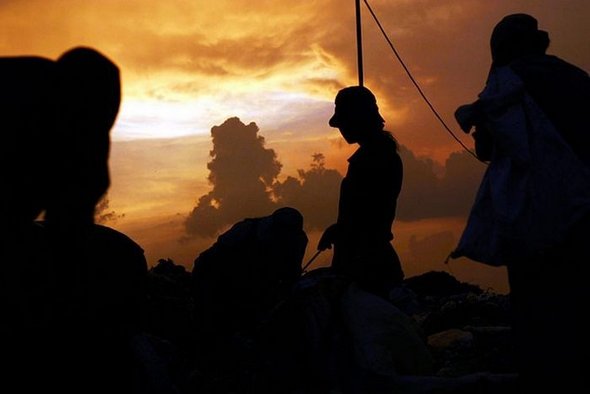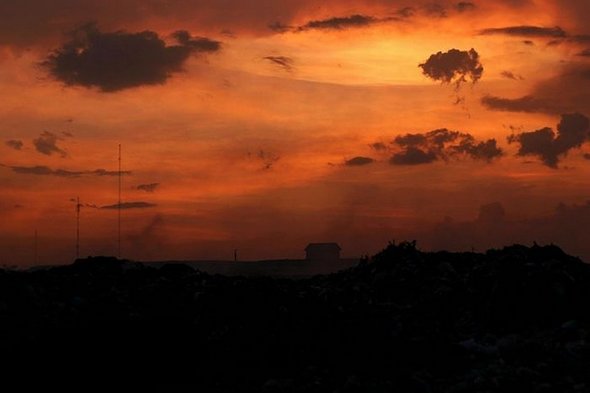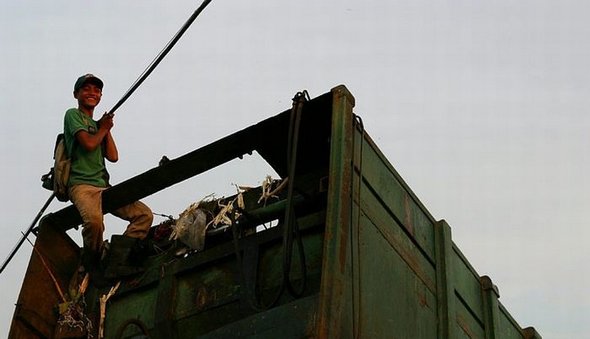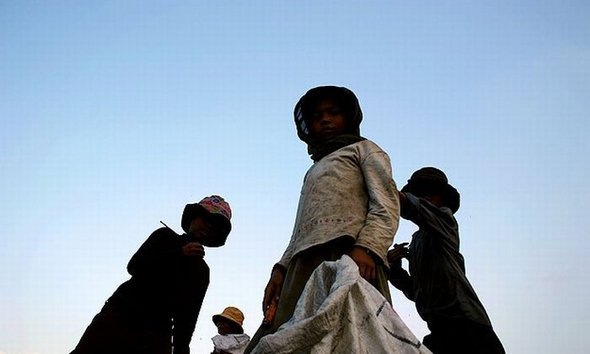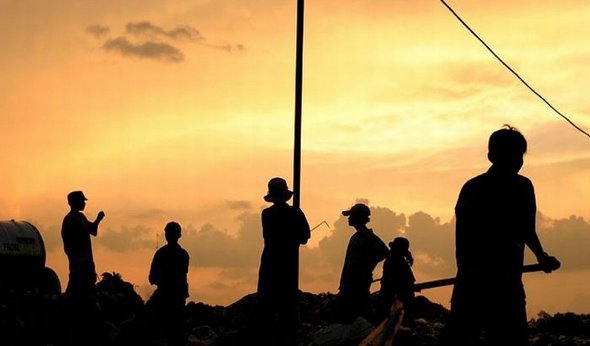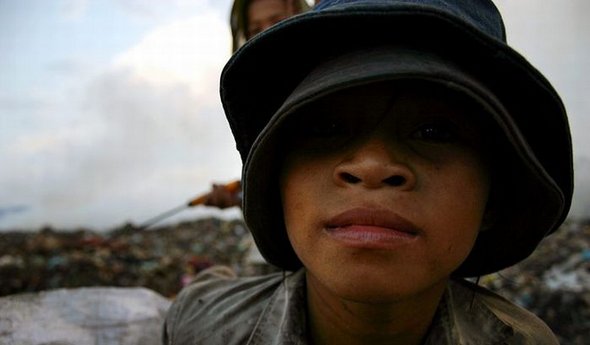 Read more
You MUST see these cool photo galleries!