People prefer these kinds of glasses not only because they are unique and cheap, but also because funny glasses add fun to your life. These are good joke gag glasses when you want to make your friends happy. Humoristic men's eye shape lets you can't help laughing. As they are made of plastic so they are light weight and easy for using. Find one funny glasses and enjoy!!!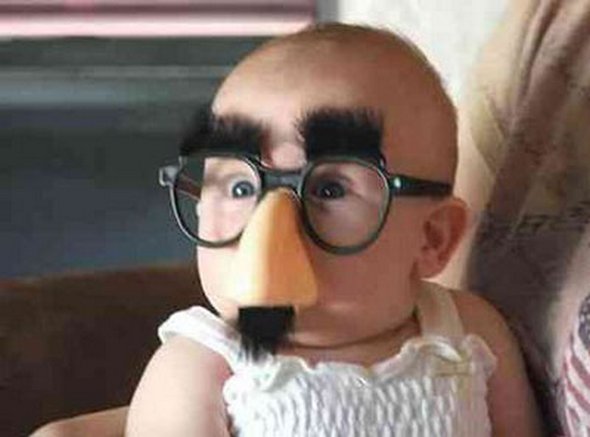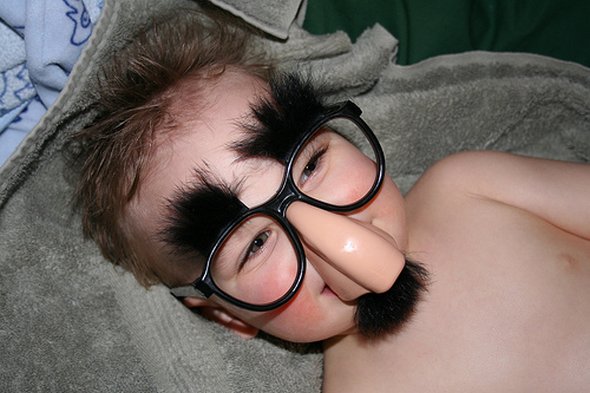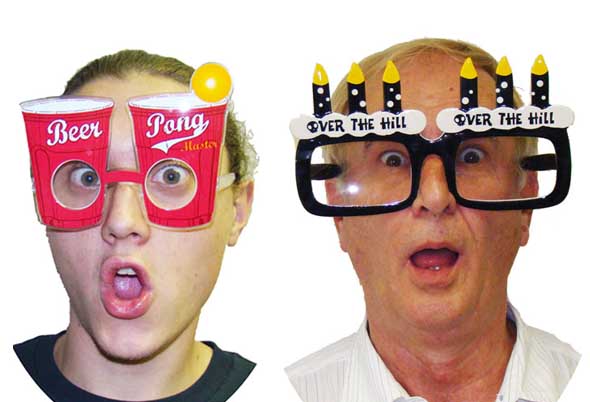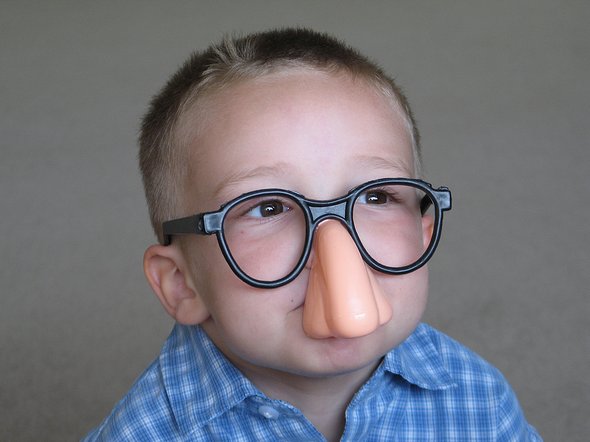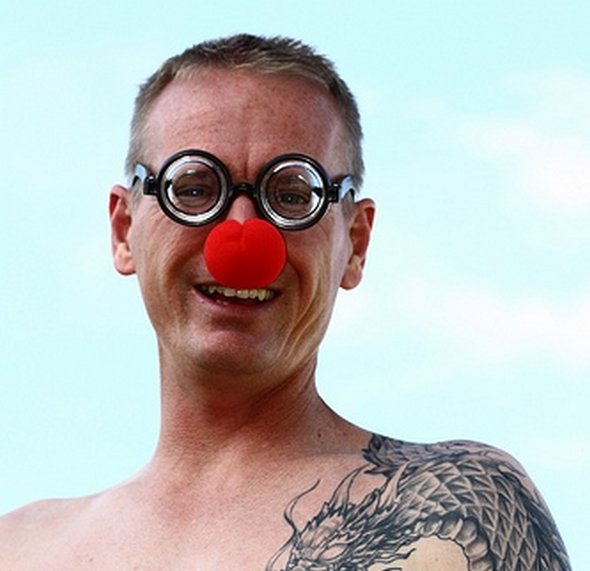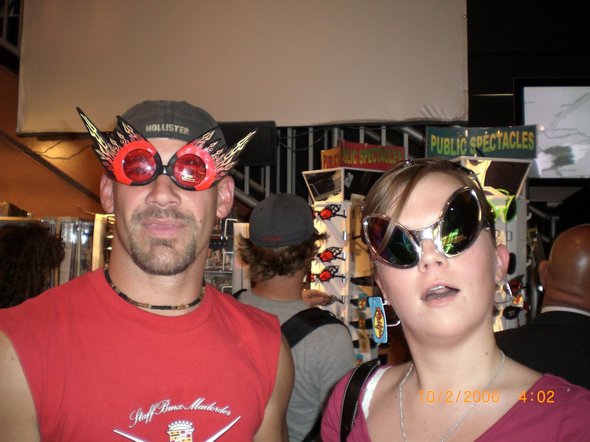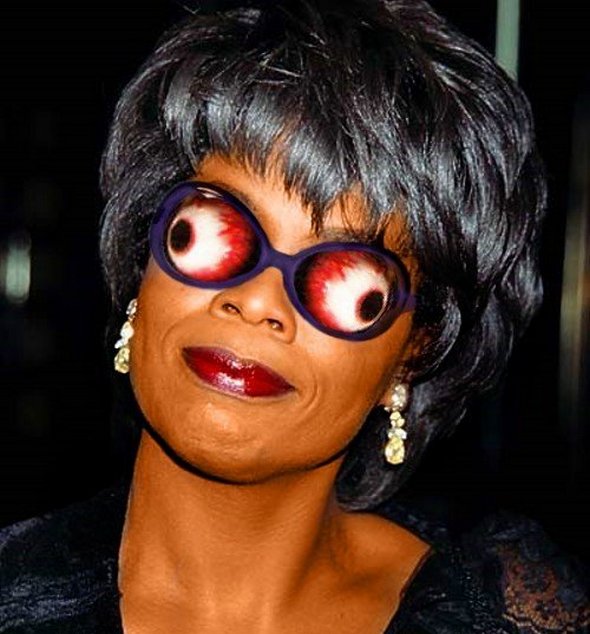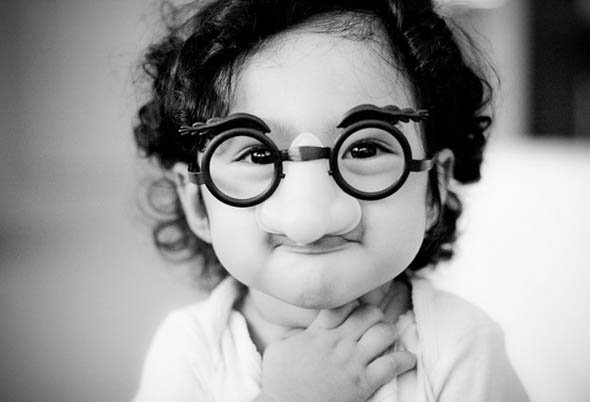 Read more
'Going geek' has never looked better. And there's no better way to show your geek badge than to get together with your friends and cosplay.
Here are collection of photos which give you big proof that geeks are so attractive today and draw attention everywhere they are. Their costume designs are very creative and unique more then ever.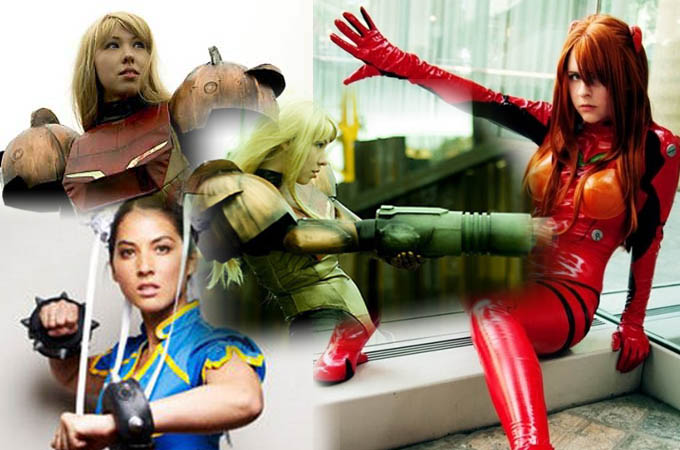 What makes a physically attractive person even more? How about an attractive person with a dash of relateable geekyness! One really can't deny that a solid mix of good looks and a nerdy personality makes dangerous combo. These "red warm girl" is proof!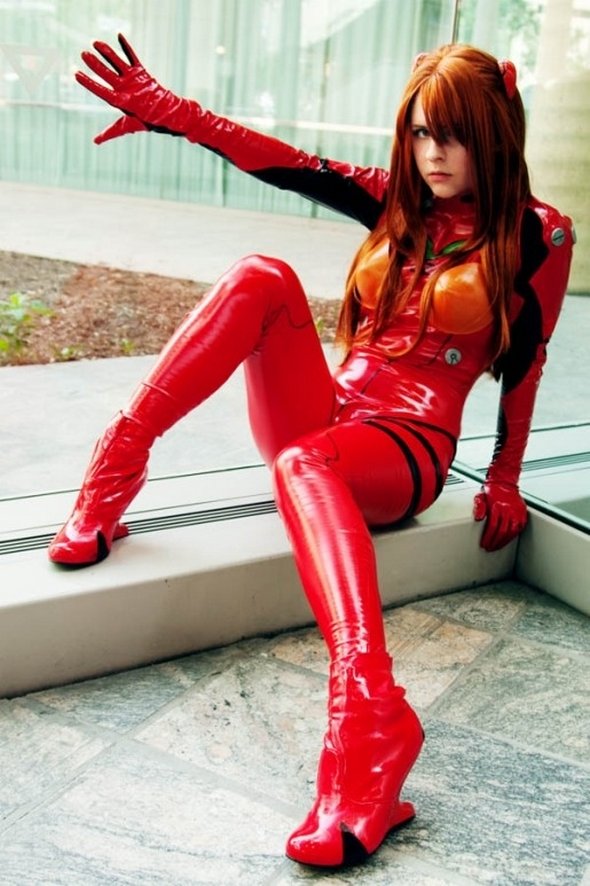 Here are some funny and unique elevator designs. Some of them are really creative and make you look twice. Driving in this elevator is incredibly exciting. If you happen to stumble upon some of these elevators, or other examples of creatively and humorously designed elevators, without any hesitation, try it! But for now, look at these photographs!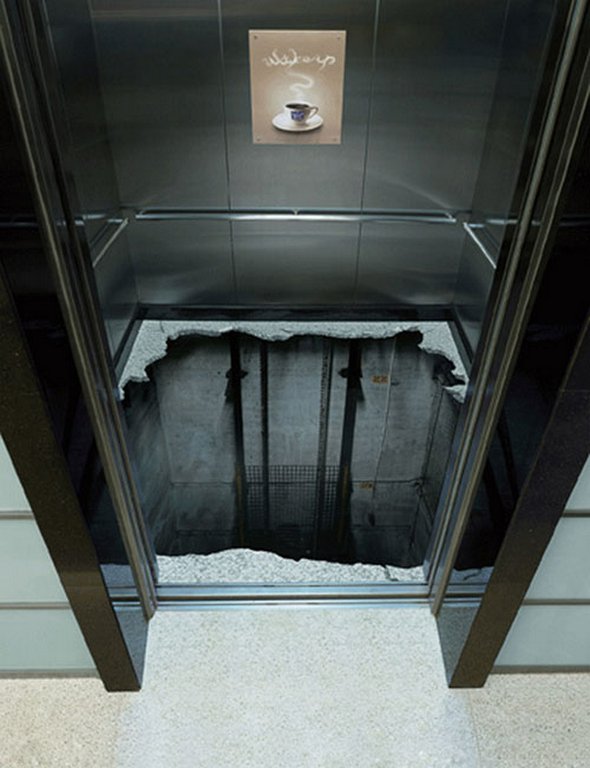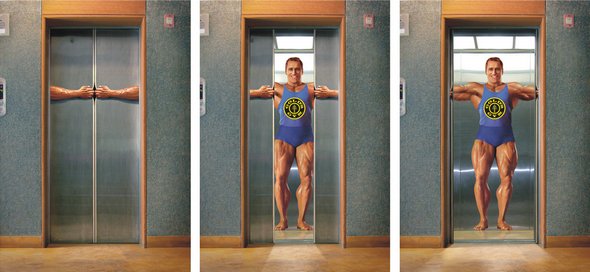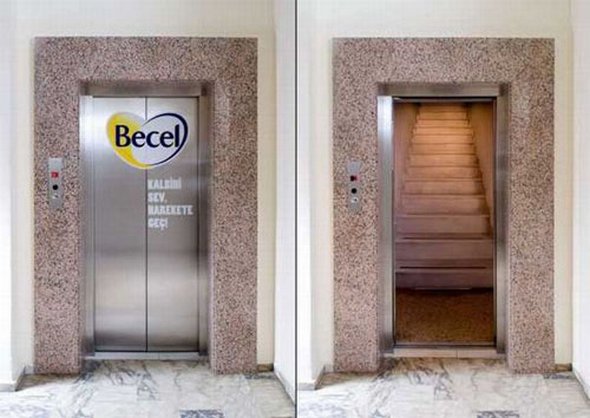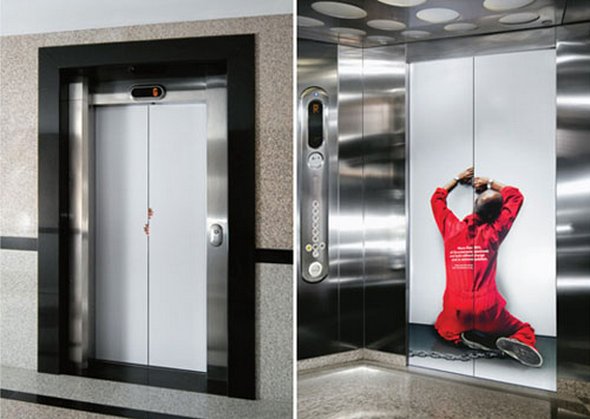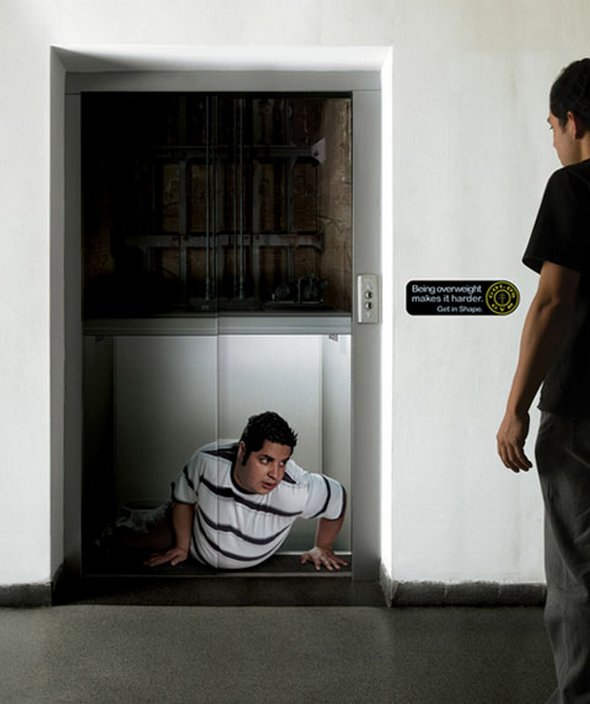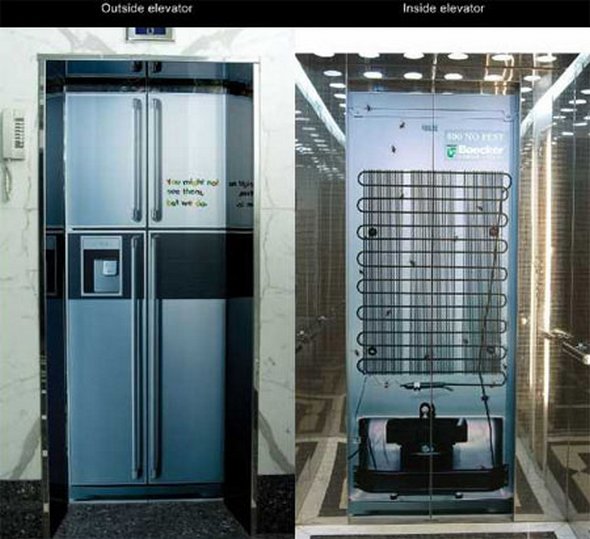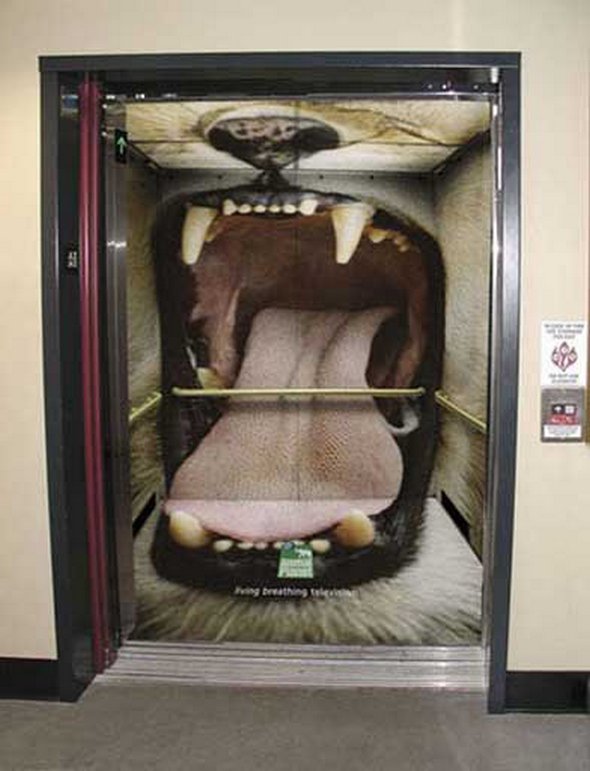 Read more
These are amazing and unique modern church design. Structures made in the tradition of elevating the soul, without the usual cultural shorthand. We found the best 16 examples of modern churches and chapels, so check them.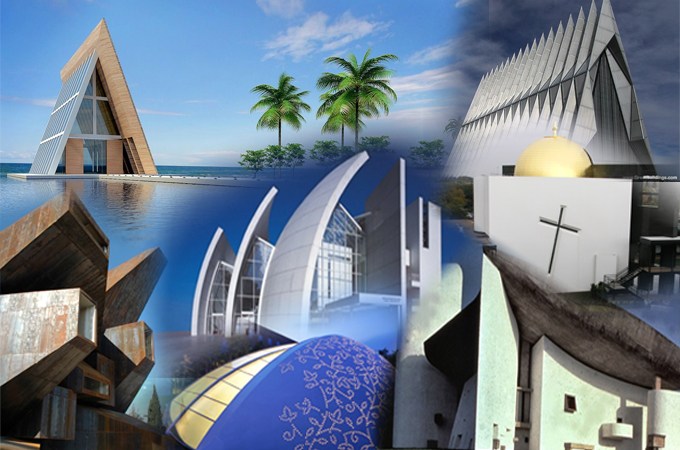 1. THE CHAPEL NOTRE DAME DU HAUT, RONCHAMP, FRANCE
The chapel of Notre Dame du Haut, designed by Le Corbusier, is located in Ronchamp. The Chapelle Notre-Dame-du-Haut, a shrine for the Catholic Church at Ronchamp was built for a reformist Church looking to continue its relevancy. Warning against decadence, reformers within the Church looked to renew its spirit by embracing modern art and architecture as representative concepts. Father Couturier, who would also sponsor Le Corbusier for the La Tourette commission, steered the unorthodox project to completion in 1954.
The building itself is a comparatively small structure enclosed by thick walls, with the upturned roof supported on columns embedded within the walls. In the interior, the spaces left between the wall and roof, as well as asymmetric light from the wall openings serve to further reinforce the sacral nature of the space and buttress the relationship of the building with its surroundings.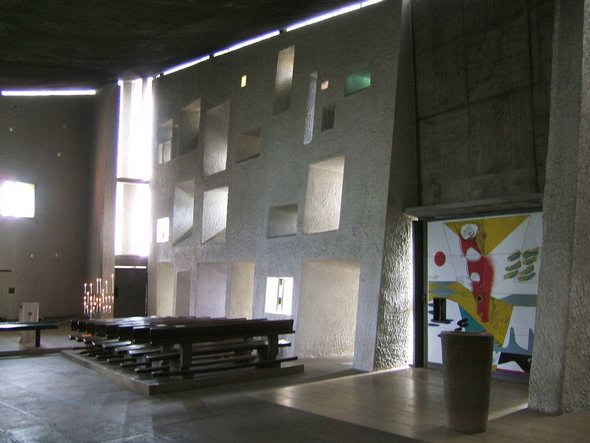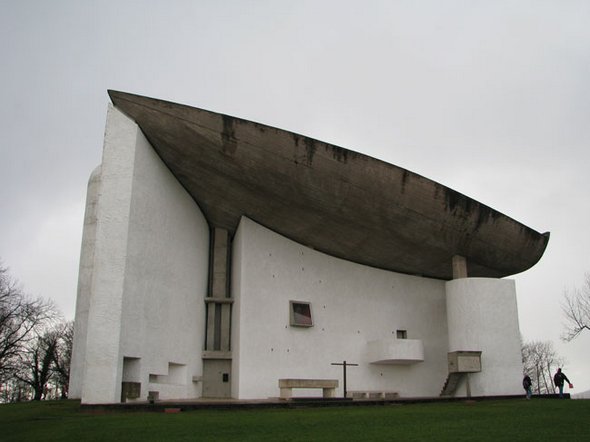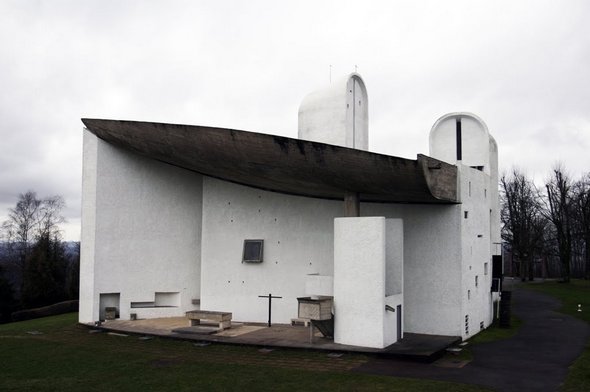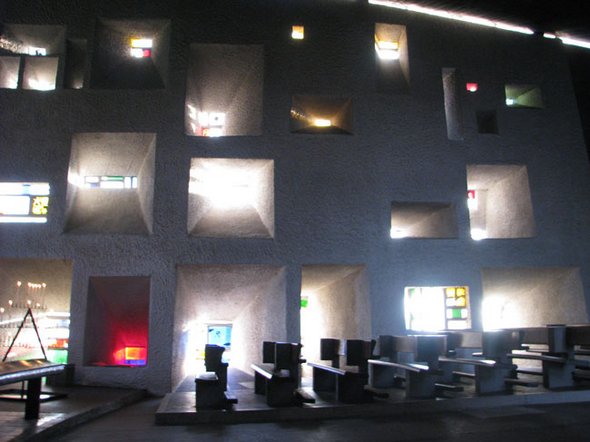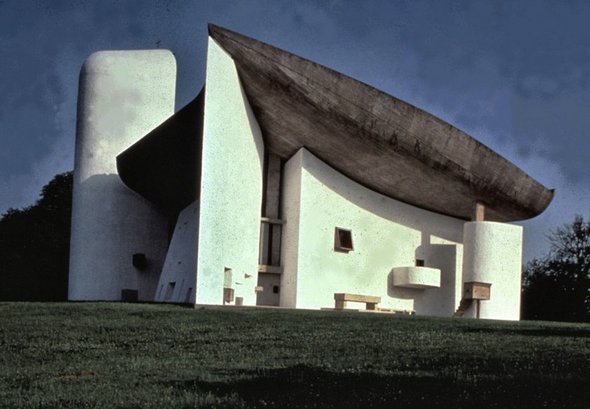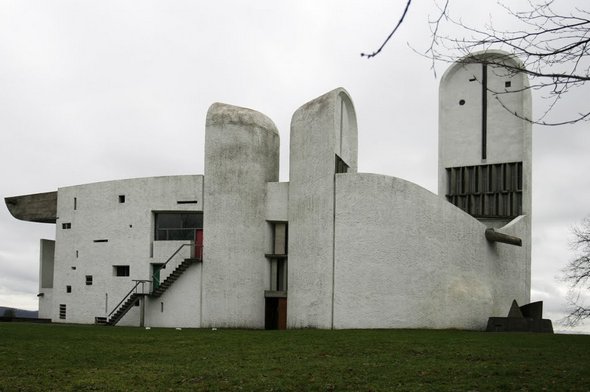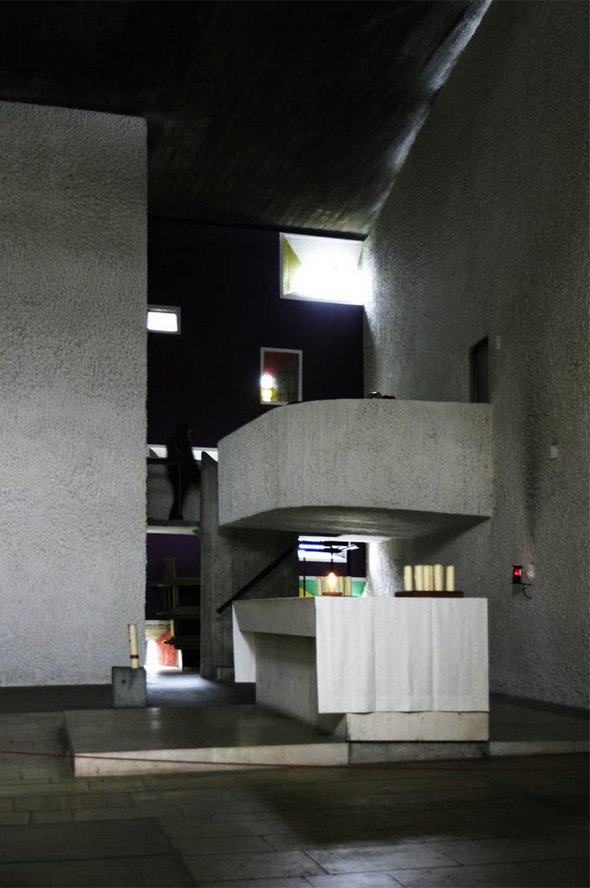 2. JUBILEE CHURCH, ROME, ITALY
Designed by Richard Meier, the Jubilee Church located in Rome and serving more than 8,000 residents. As a church and community center, the Jubilee was designed with modern formalism in mind but still adopts historical integrity in order to revitalize the decaying residential fabric.
The perceptual volume of the church is directly influenced by natural light since the zenith light and the glazed skylights between the successive shells are continually responsive to the changing pattern of light and shadow as the sun moves across its trajectory. According to the season, the weather, and the time of day, light is variously graduated down the inner surface of the shells thereby imparting to the church, the chapel and the baptismal fount a particular character.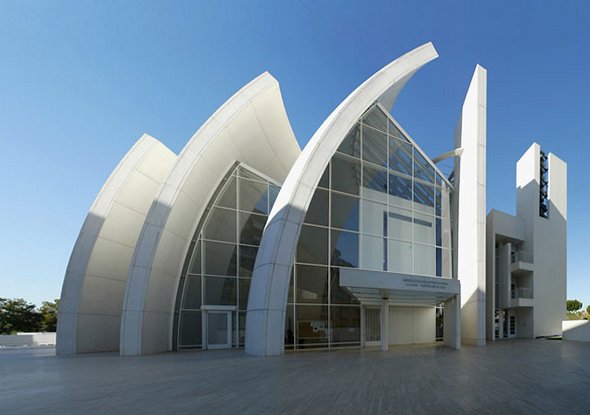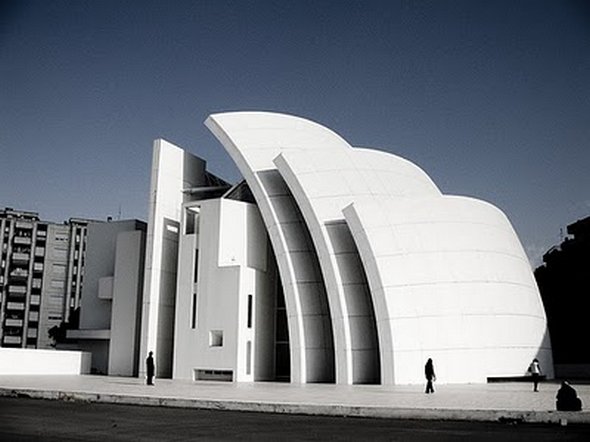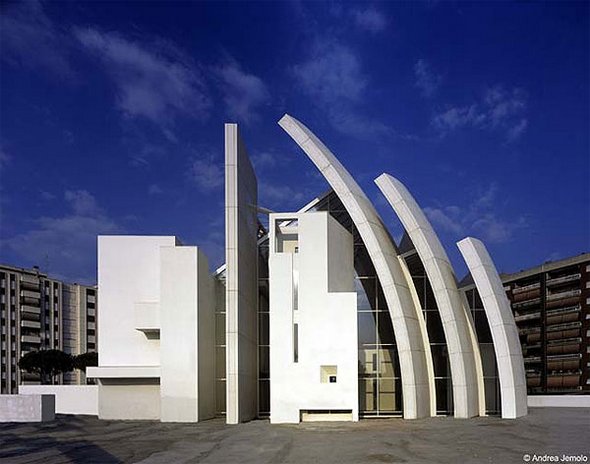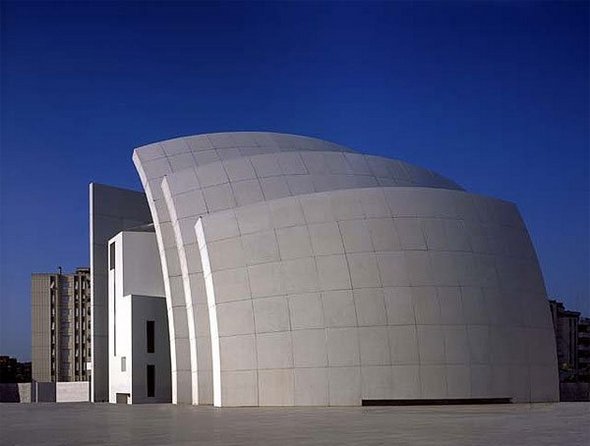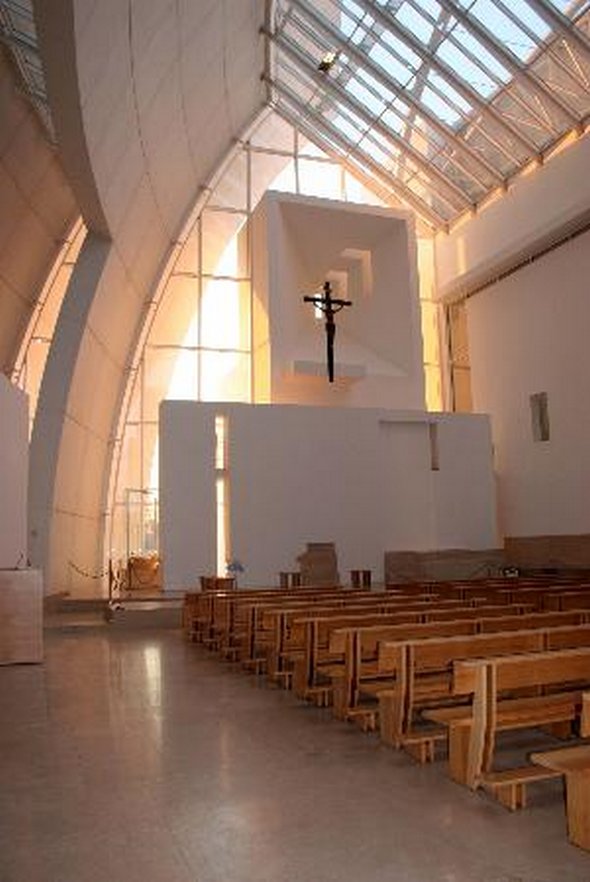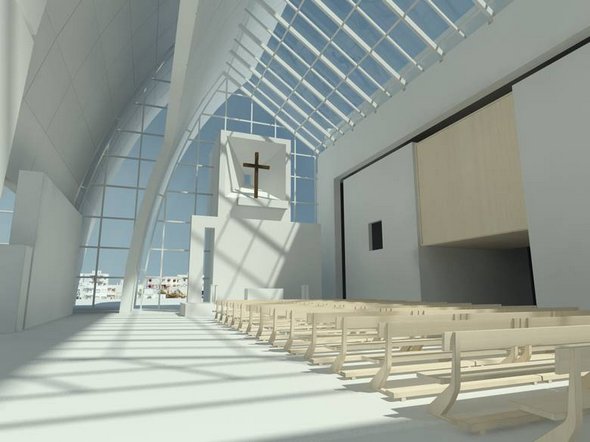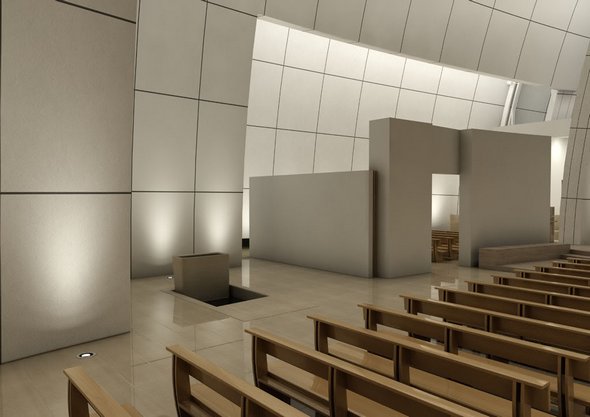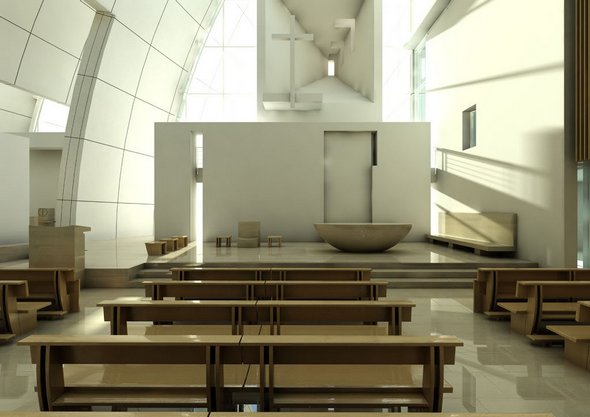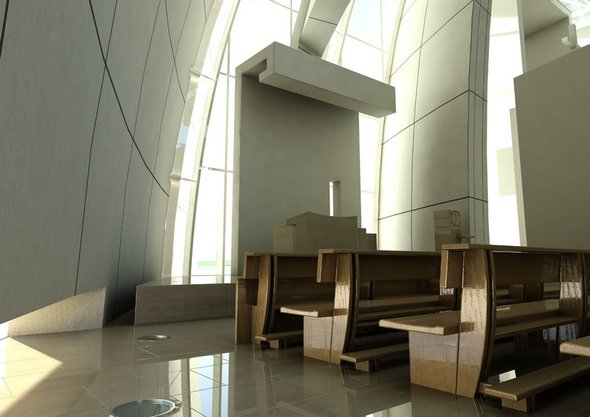 3.  CHURCH OF LIGHT, IBARAKI KASUGAOKA, JAPAN
Church of The Light, sometimes called "Church with Light" is the Ibaraki Kasugaoka Church's main chapel. Built in 1989, in the city of Ibaraki, Osaka Prefecture and design by famous Japanese architect, Tadao Ando who often uses Zen philosophies when conceptualizing his structures. A communal church located in a quiet residential neighborhood in the suburbs of Osaka, the Church of The Light consists of two rectangular volumes that are both cut at a 15 degree angles by freestanding concrete walls. One indirectly enters the church by slipping between the two volumes, the Sunday school and the worship hall. The space of the chapel is defined by light, the strong contrast between light and solid…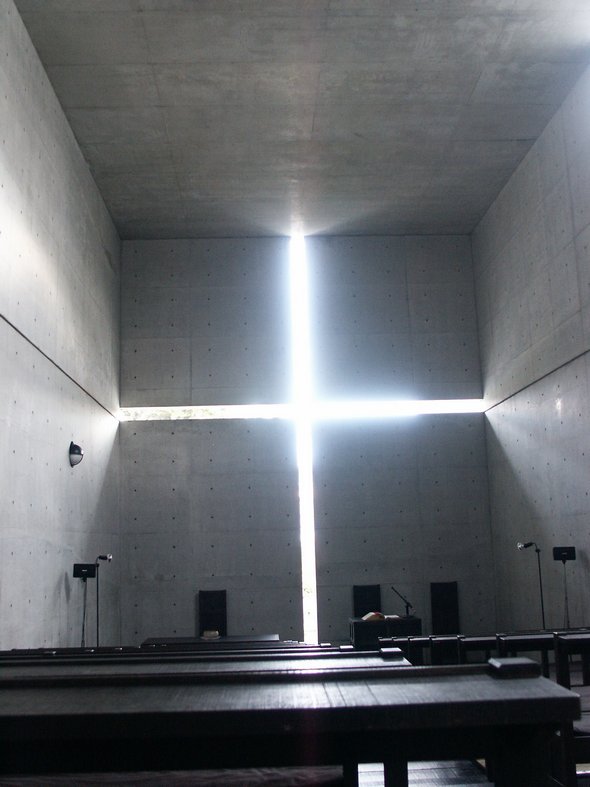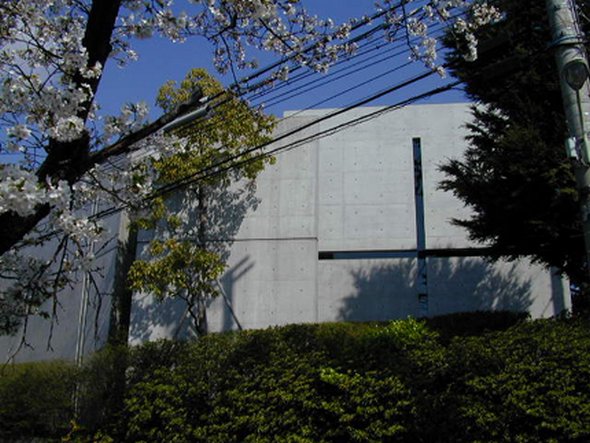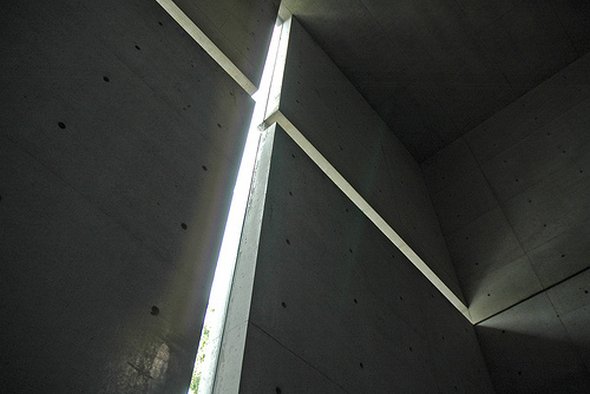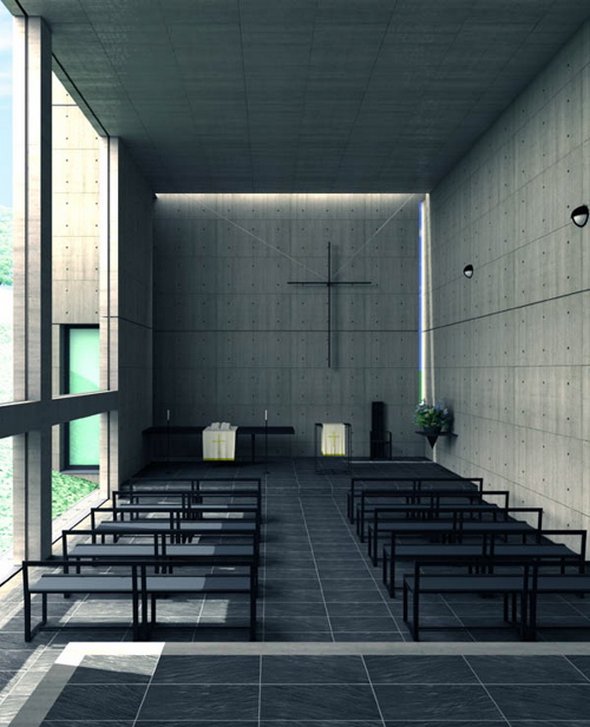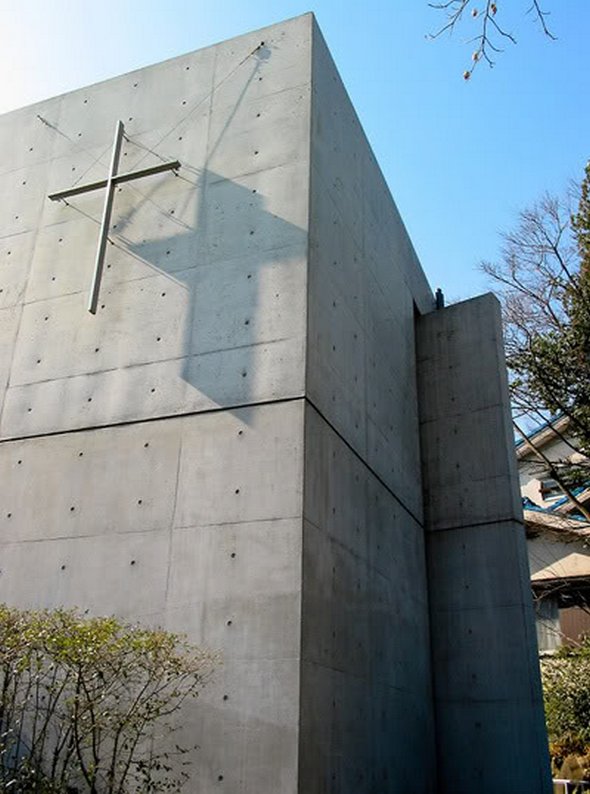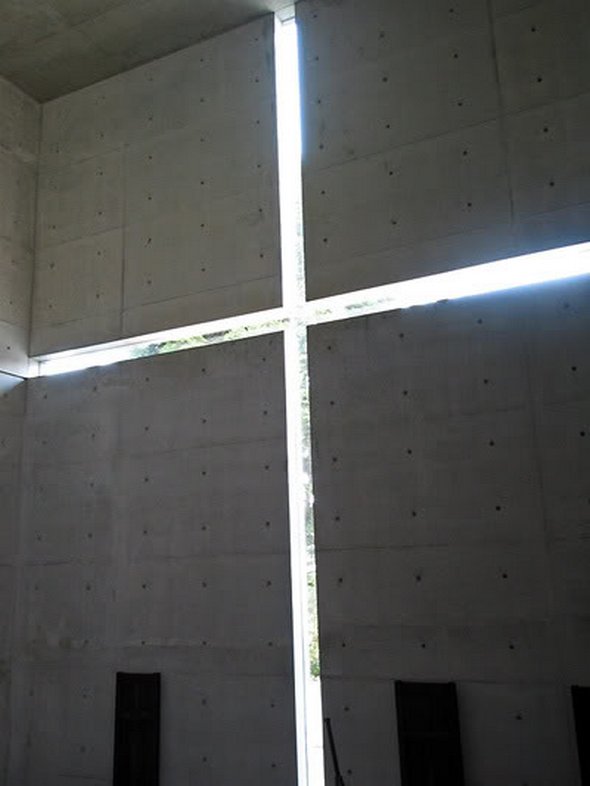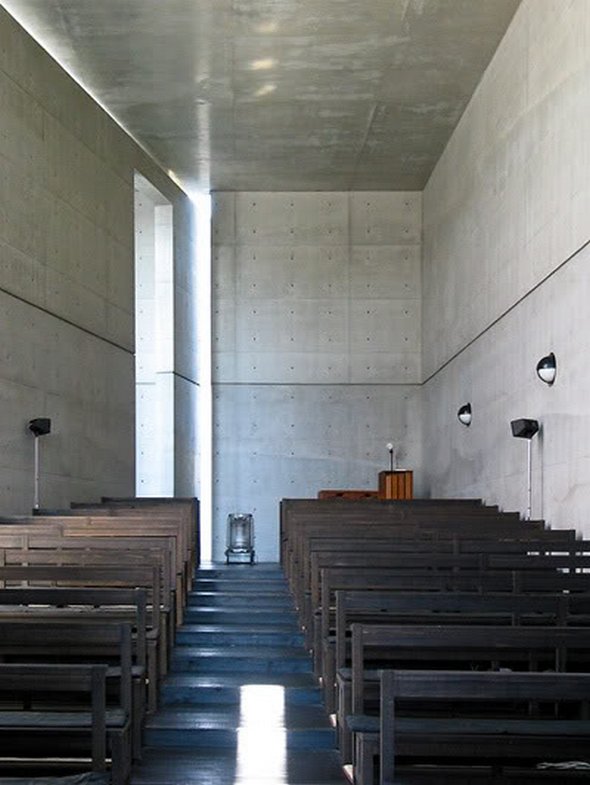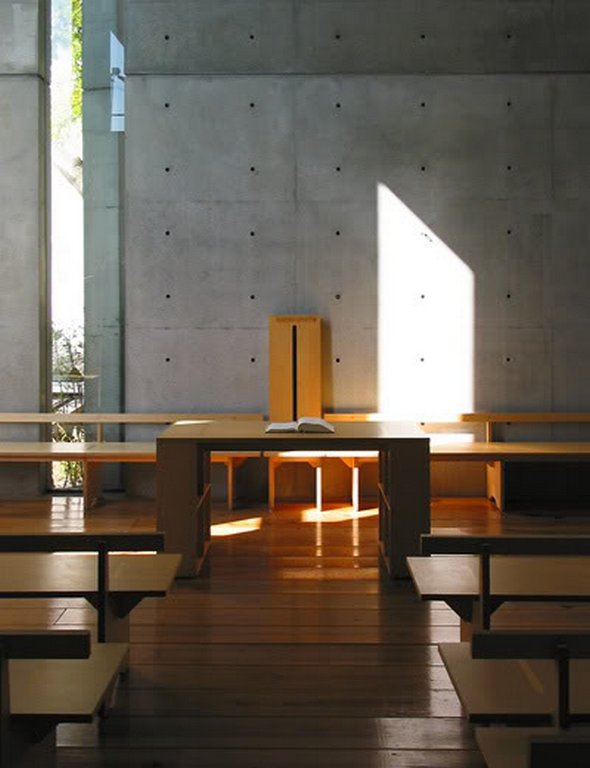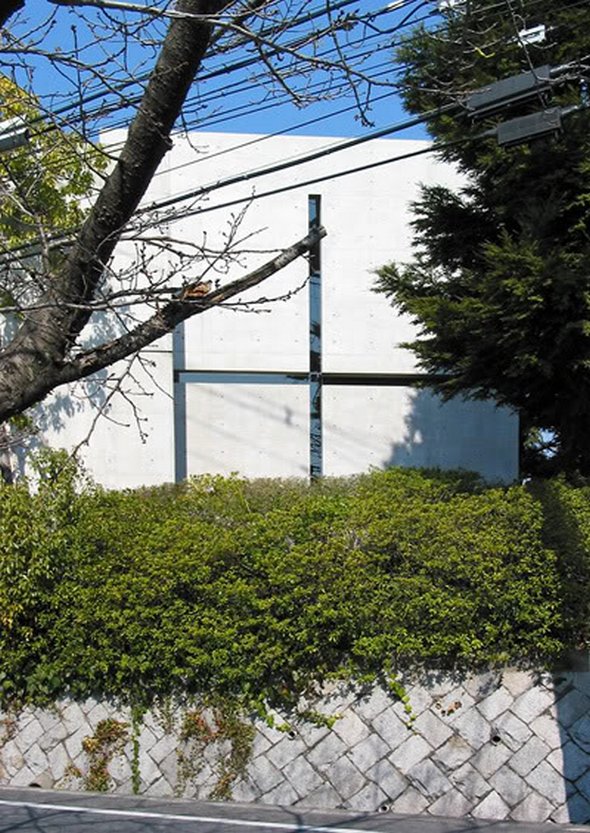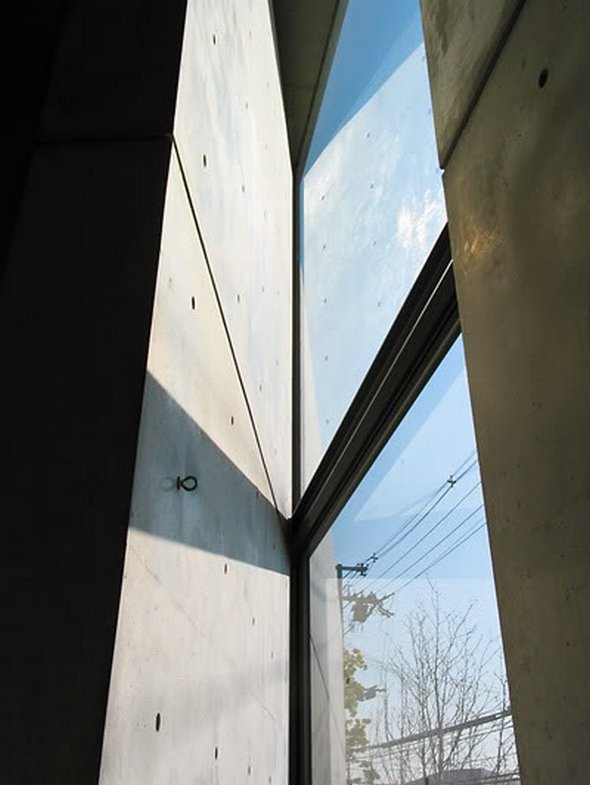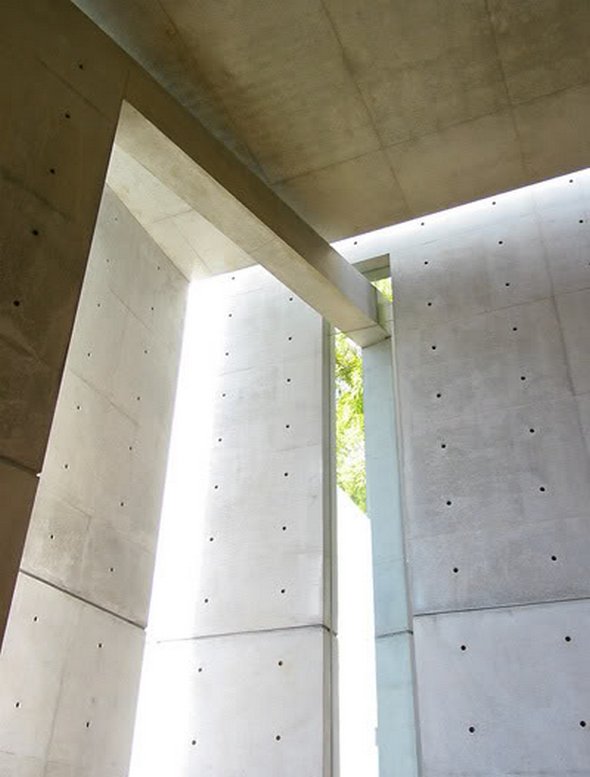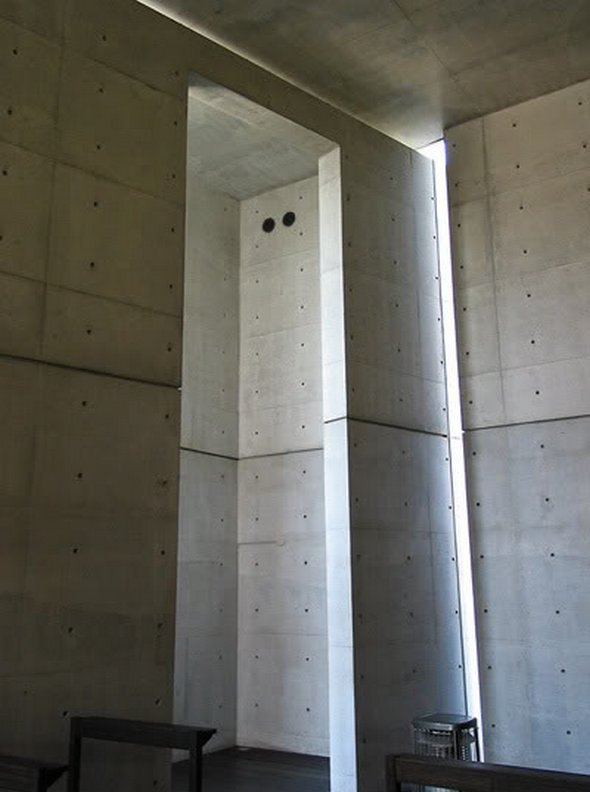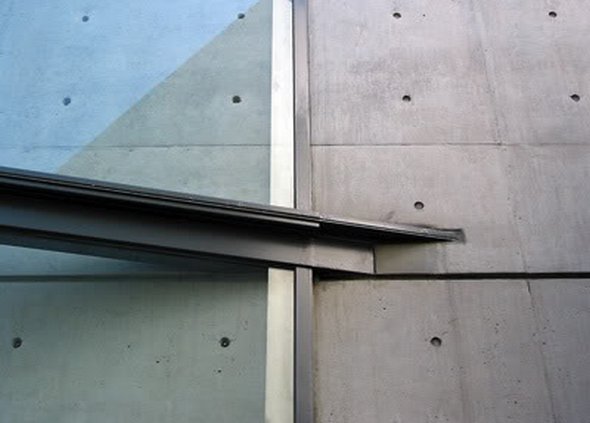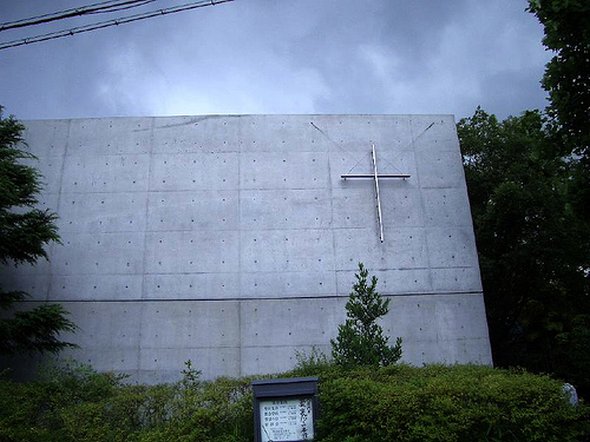 4.  CHURCH OF WATER, TOMAMU, JAPAN
The Church on the Water is located in Tomamu, east of the city of Sapporo on the northern Japanese island of Hokkaido. It was designed by Tadao Ando between 1985 and 1988, and it was built in an astonishingly quick five months in 1988. The site is in a clearing in a beech forest, and slopes down towards a small river. Hills surround the site to the west, and a resort hotel lies behind the church, to the east.
The church faces a large pond, 80m by 42.7m in size. The pond steps down in five stages towards the small river. At the high end of the pond is the building, the shape of which is basically a pair of overlapping cubes. The larger of the two faces the pond directly, and serves as the chapel. It is connected to the smaller cube entrance by means of a semi-circular, spiral stairway. Finally, a long, L-shaped wall runs alongside the south and east of the pond-building grouping, separating the church from the hotel behind it.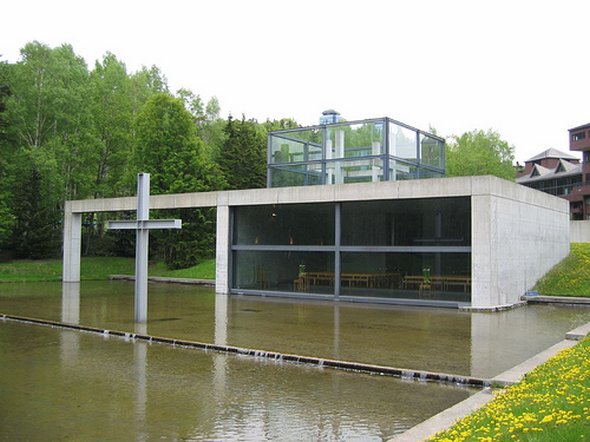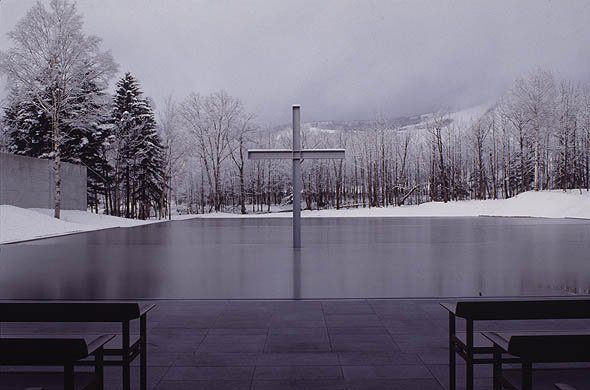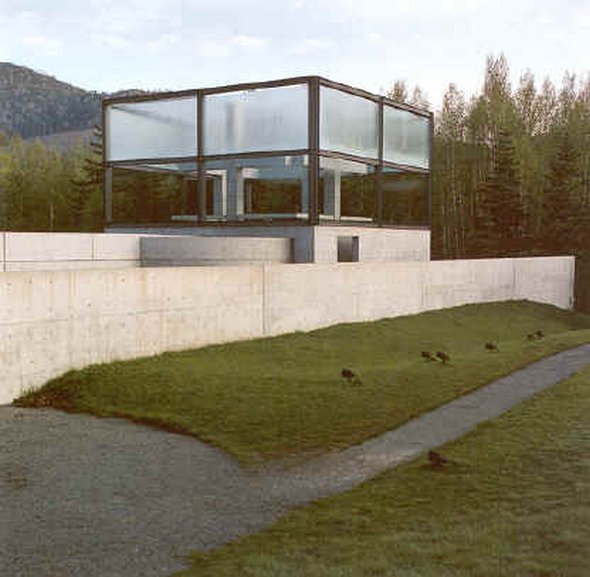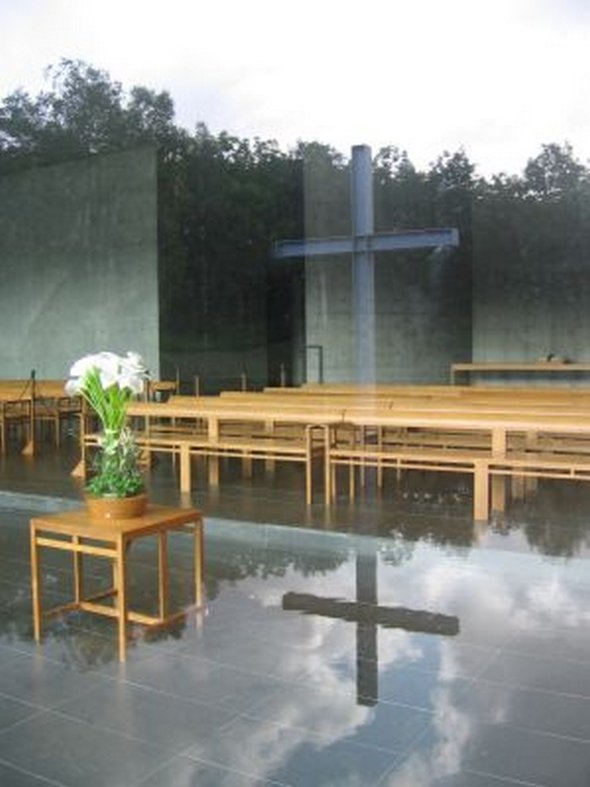 Probably, everyone  knows  how much women like dresses. Some girls like marriage and wedding day only because of wedding dresses. Most wedding dresses are standard, white, smart, romantic and long, but there are some unusual wedding dresses – strange and unique. Some of them are unique because they are very long or they were made of unusual material or they have unusual models and colors.  These are the best examples of uniqueness in wedding dresses design.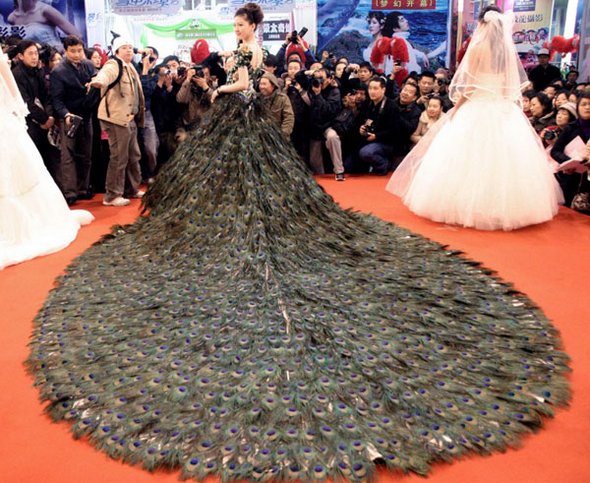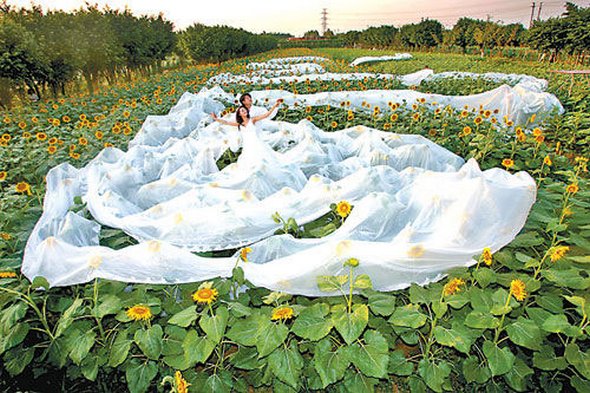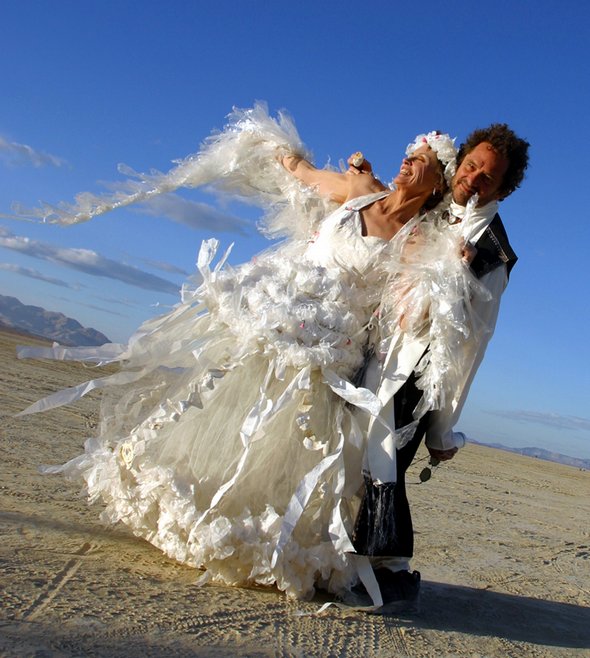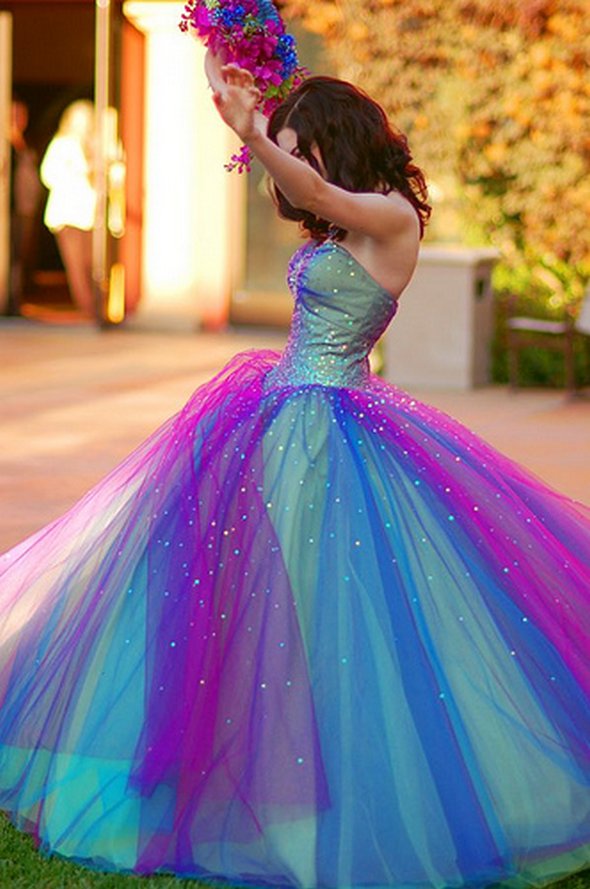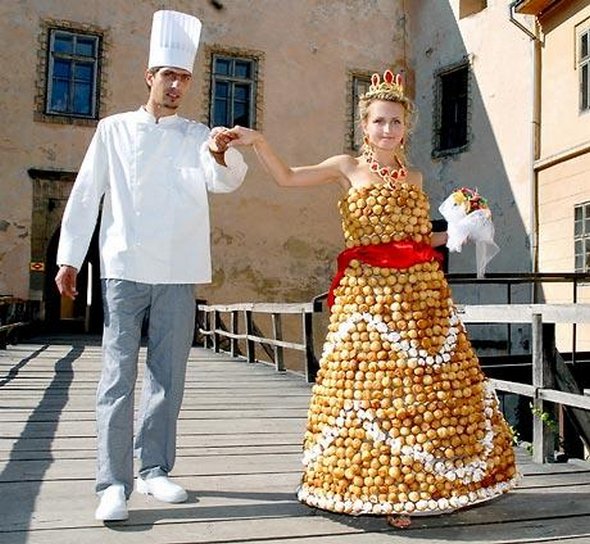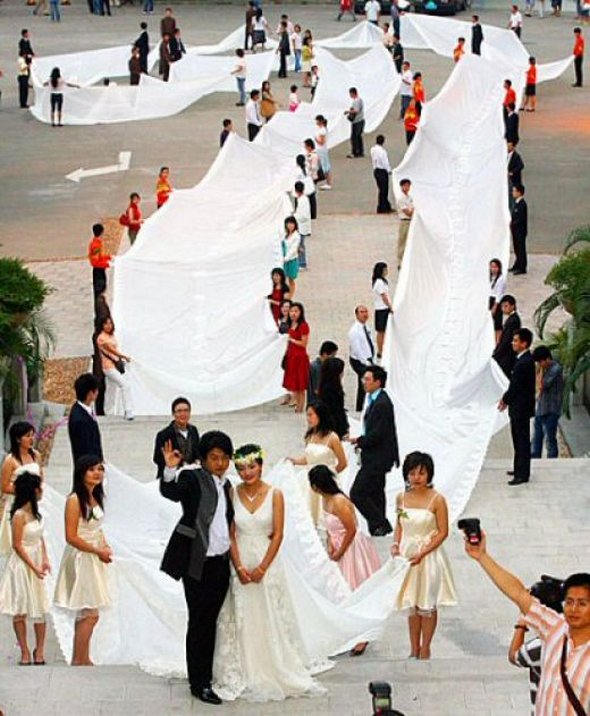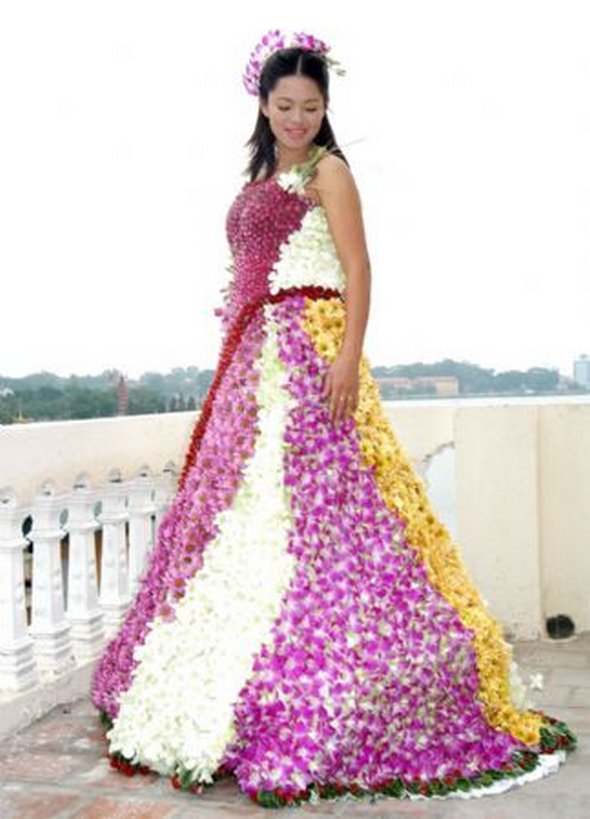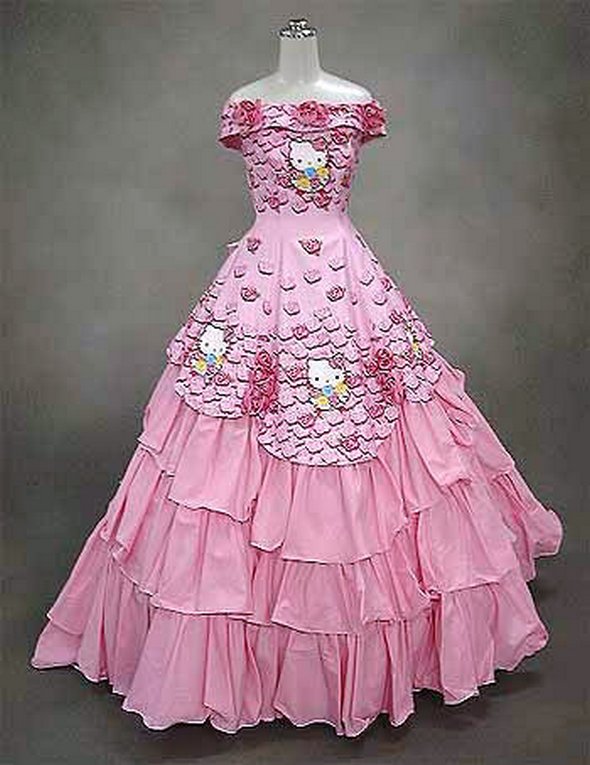 Modern Design in its broadest definition describes a set of cultural tendencies and radical thought  movements that combine "form and material" into a new innovative trendsetting product. Product must be unique, or in another words we can say modern and unusual products. They aren't like standard products, but they have totally same functions and ways of use. Today we write about chairs designs.  We found and choose 20 examples of modern chairs designs. Check them out!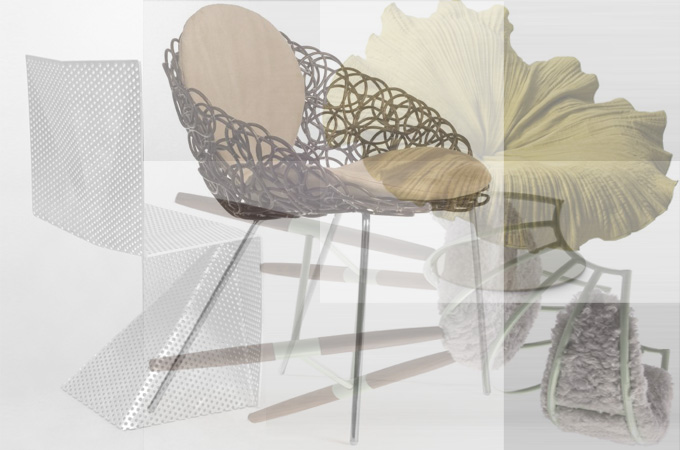 Modern Design in its broadest definition describes a set of cultural tendencies and radical thought movements that combine "form and light" into a new innovative lighting products. Product must be unique, or in another words we can say modern and unusual products. They aren't like standard products, they are very decorative, luxury, striking, etc. Today we write about lights designs for brighter future. We found and choose 20 examples of modern lights designs. Check them out!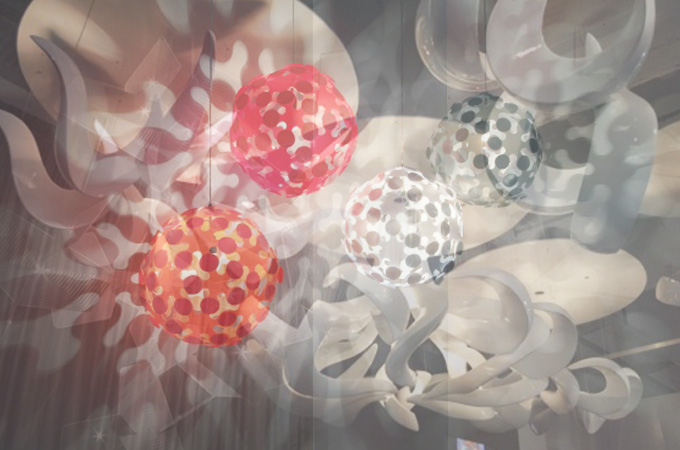 You MUST see these cool photo galleries!