Earlier this year Wadhwa Developers commissioned James Law Cybertecture to create an office unlike any other in Mumbai, India. Cybertecture Egg, an egg-shaped office building brings together iconic architecture, environmental design, intelligent systems, and new engineering to create a fascinating structure in the city.
The concept of this unique design was inspired by planets and sustainable ecosystems. Elements of the design and intelligence systems will work together to give this office building's occupants a great place to work.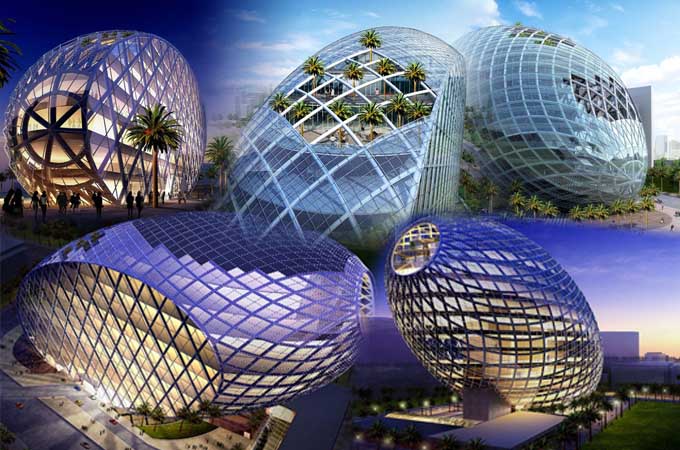 Throughout the building, a series of innovative systems will be implemented. One such system, "Cybertecture Health", is designed to monitor office worker's health. Data collected may be retrieved or sent to a doctor if necessary.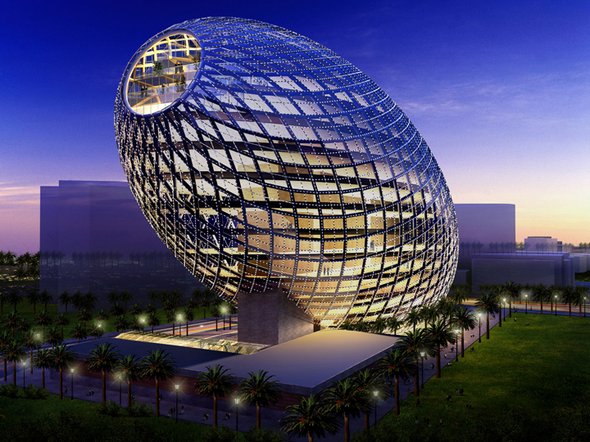 You MUST see these cool photo galleries!