Looking at nature from different perspectives can create stunning compositions for your photographs. This couldn't be more true than when we look at our planet from outer space and appreciate the reality of its beauty from such an incredible and rarely seen perspective.
The images in this compilation are from the Landsat 7 satellite and were created to introduce the general public to the Landsat Program.Various combinations of the eight Landsat 7 spectral bands were selected to create the vivid RGB composites that we have featured.
Bogda Mountains – The Turpan Depression, nestled at the foot of China's Bogda Mountains, is a strange mix of salt lakes and sand dunes, and is one of the few places in the world that lies below sea level.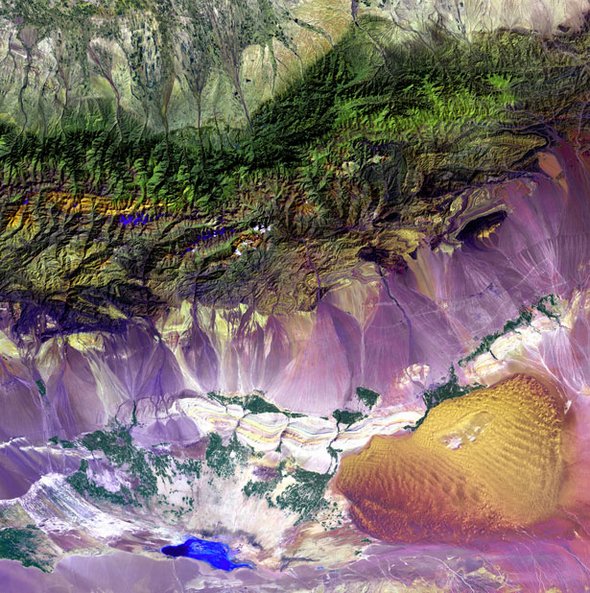 Delta Region, Netherlands – Along the southern coast of the Netherlands, sediment-laden rivers have created a massive delta of islands and waterways in the gaps between coastal dunes. After unusually severe spring tides devastated this region in 1953, the Dutch built an elaborate system of dikes, canals, dams, bridges, and locks to hold back the North sea.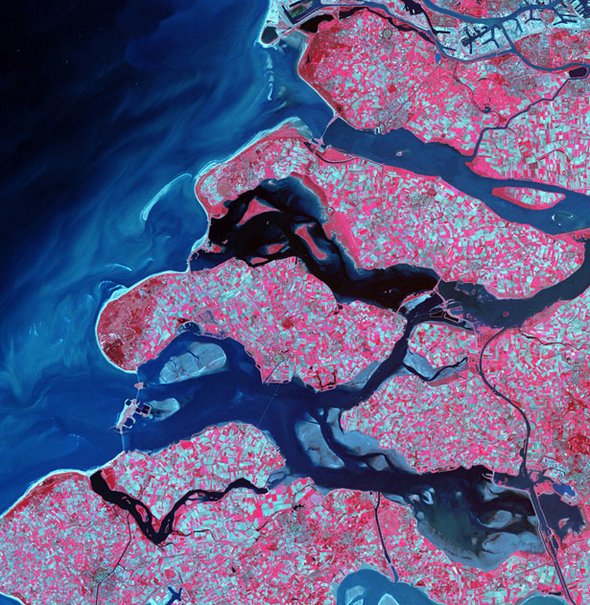 Akpatok Island - Akpatok Island lies in Ungava Bay in northern Quebec, Canada. Accessible only by air, Akpatok Island rises out of the water as sheer cliffs that soar 500 to 800 feet (150 to 243 m) above the sea surface. The island is an important sanctuary for cliff-nesting seabirds. Numerous ice floes around the island attract walrus and whales, making Akpatok a traditional hunting ground for native Inuit people.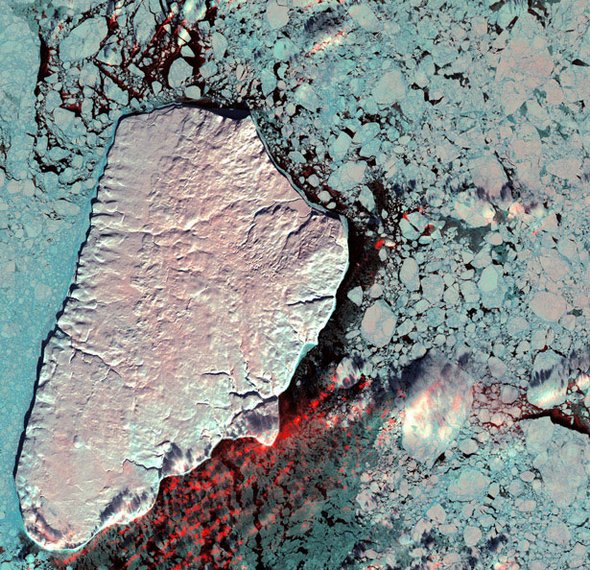 Read more
Are you tired of seeing landscapes from this planet? If you are, we have a treat for you. Thanks to NASA's Mars Reconnaissance Orbiter (MRO) which has been orbiting Mars since 2006, currently circling approximately 300 km (187 mi) above the Martian surface. On board the MRO the High Resolution Imaging Science Experiment camera has been photographing the planet for several years now at resolutions as fine as mere inches per pixel.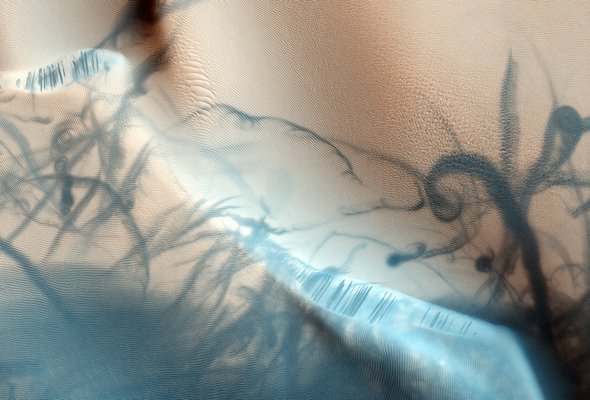 Collected here is a group of images from HiRISE over the past few years, in either false color or grayscale, showing intricate details of landscapes both familiar and alien, from the surface of our neighboring planet, Mars. Take your time looking through these images, imagining the environment – very cold, dry and distant, yet real. All of that just waiting for the first human being to set foot to.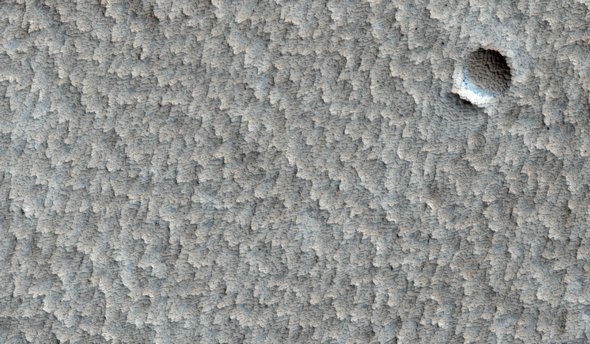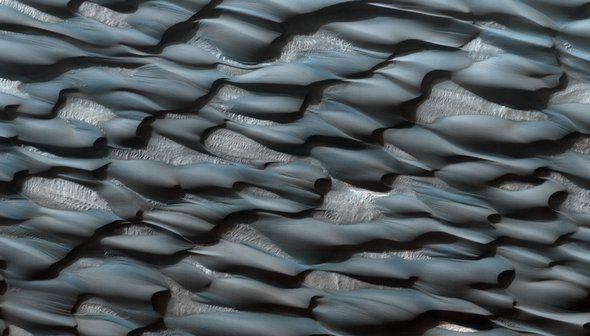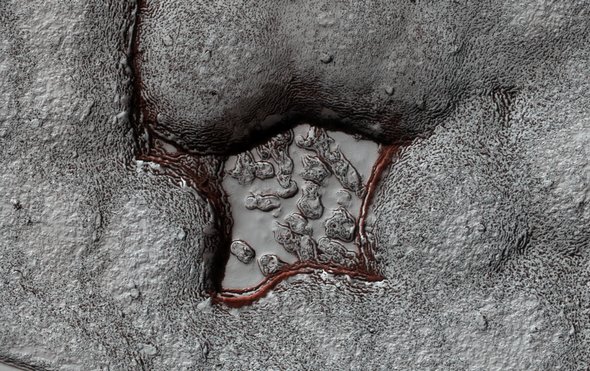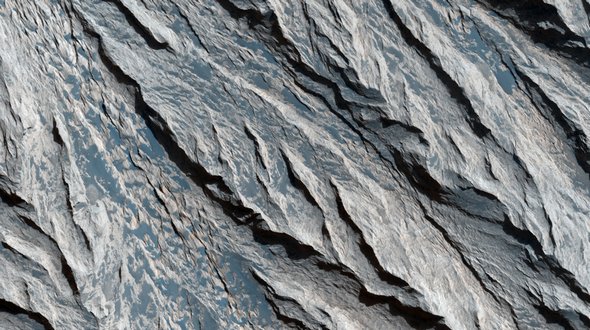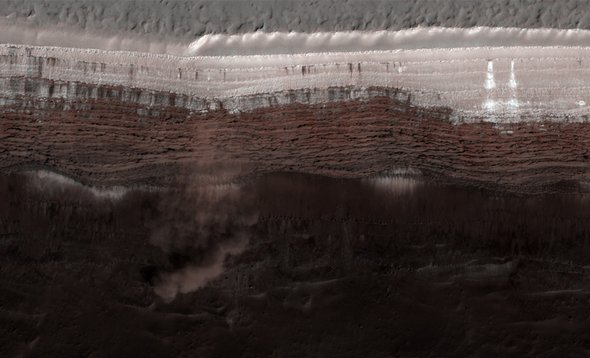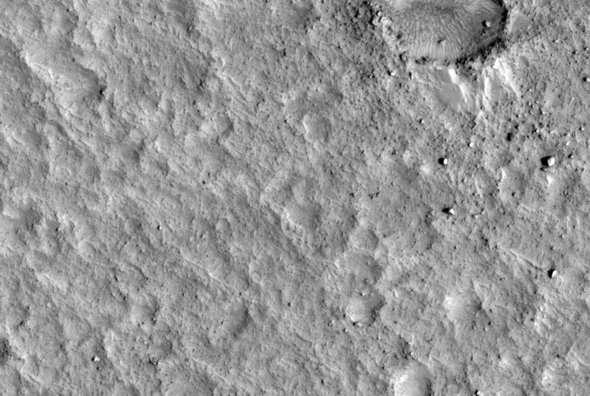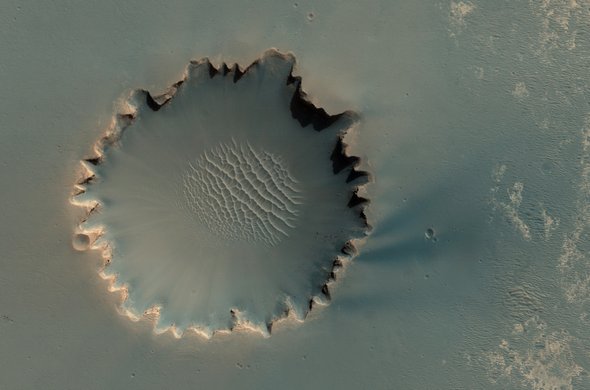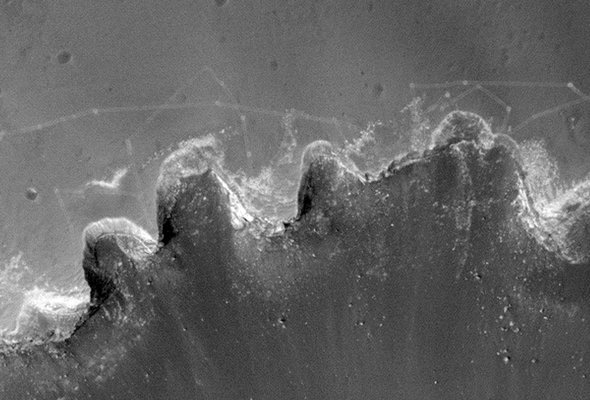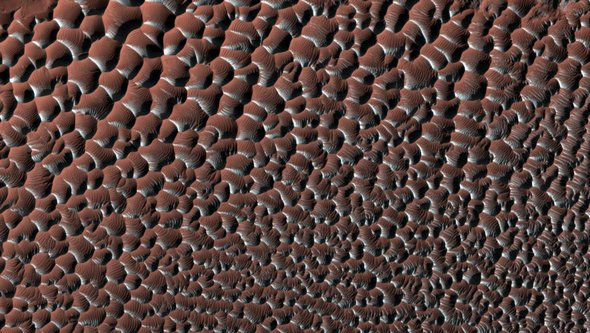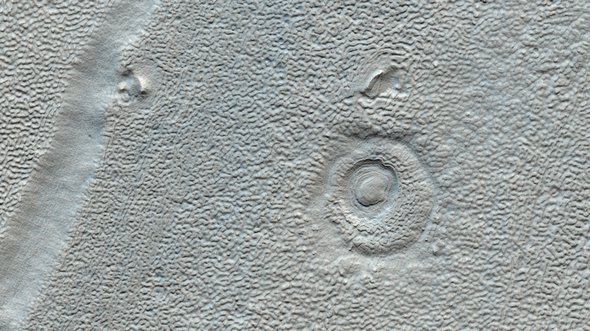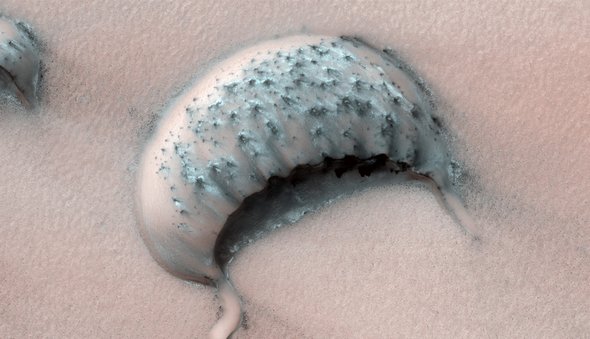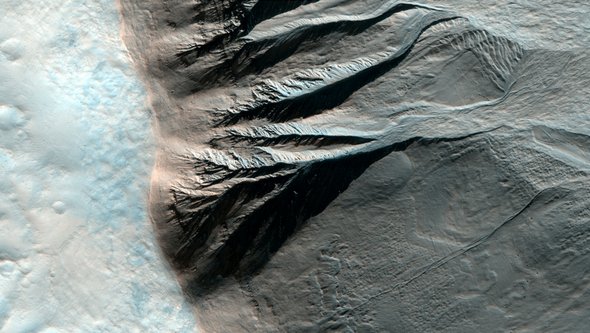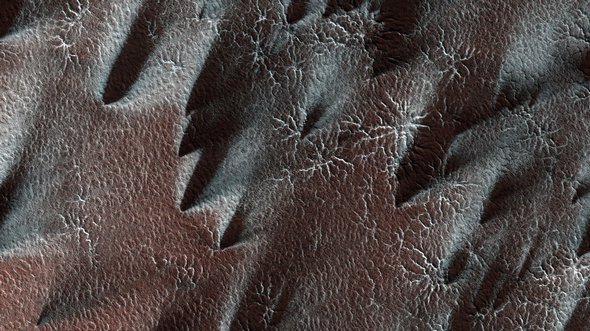 Read more
Artists have created a world of animals made only of rubbish to highlight the damage being done to the planet. Its aim is to connect with people through the innovative transformation of waste. An eclectic mix of sculptures that reflect themes of sustainability and conservation. These amazing recycled sculptures are in Zoo parks:  London Zoo Park and Colorado's Swetsville Zoo.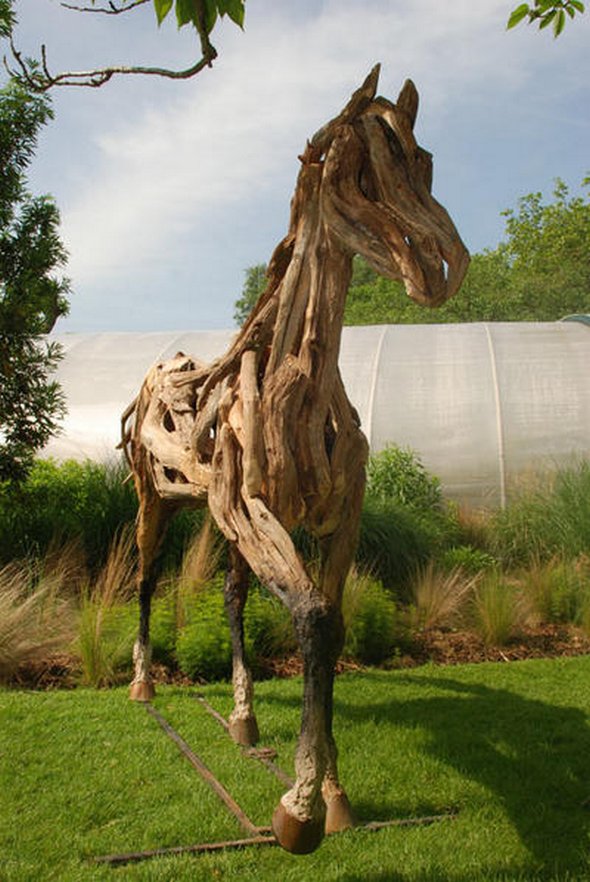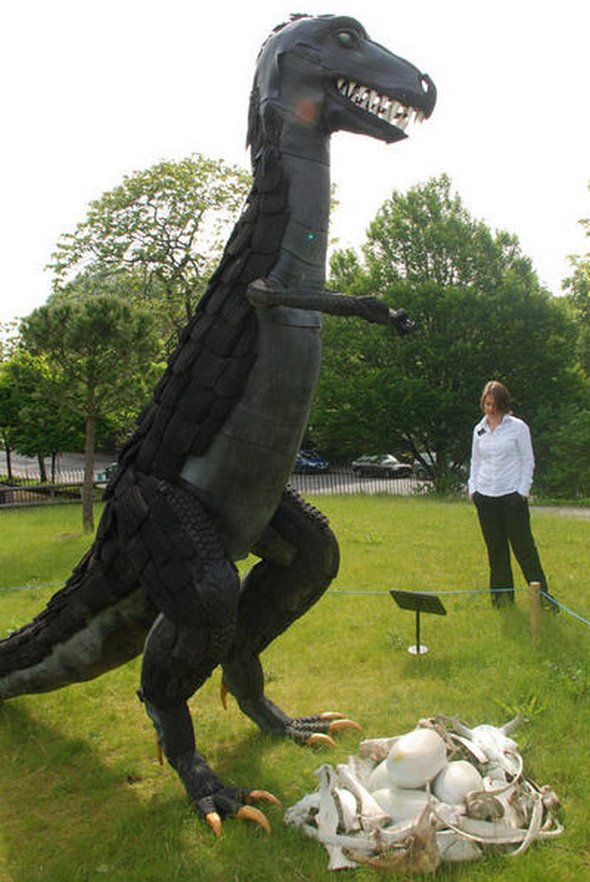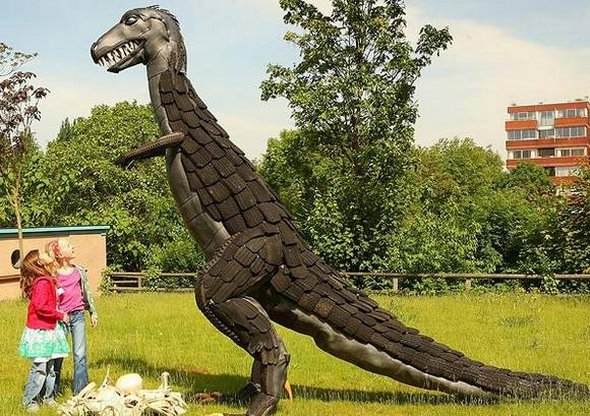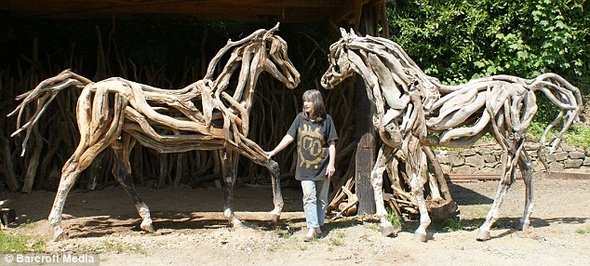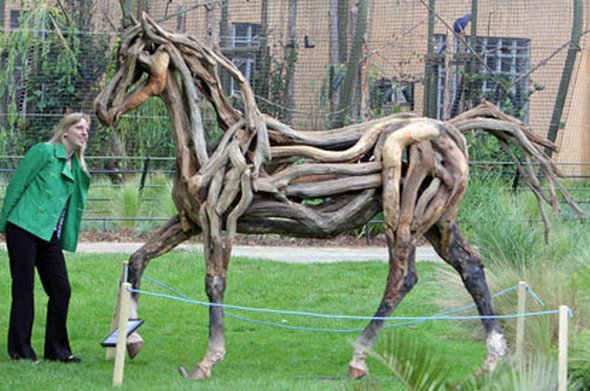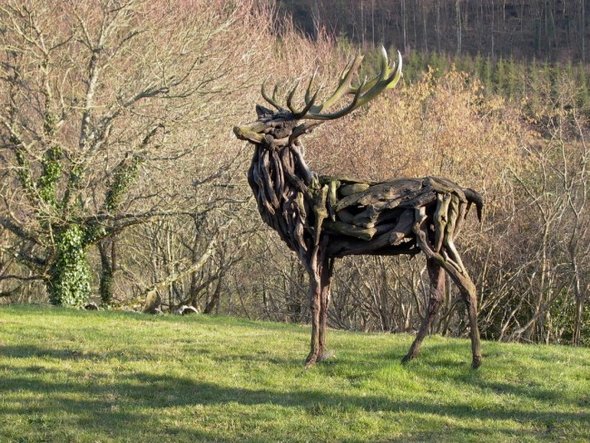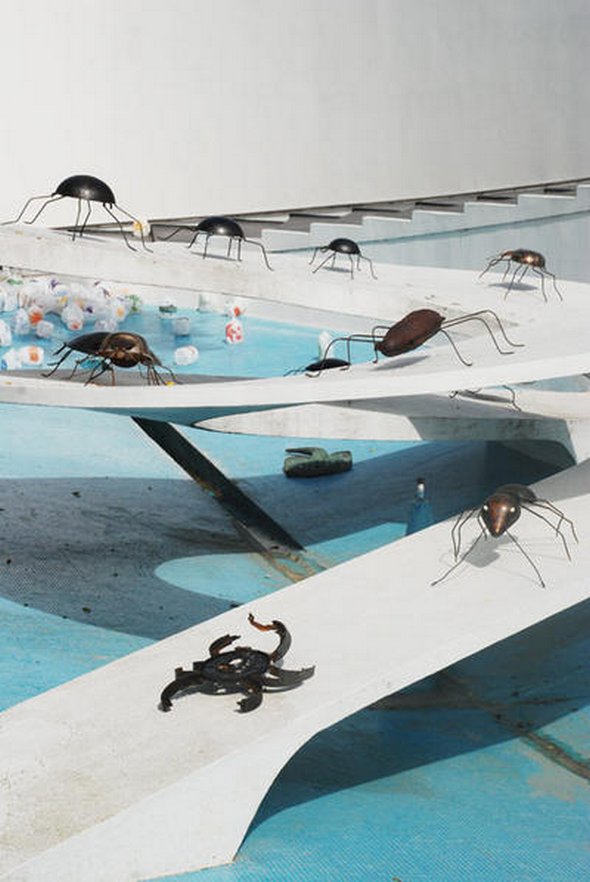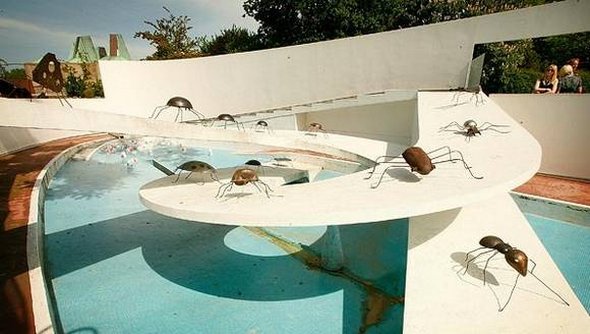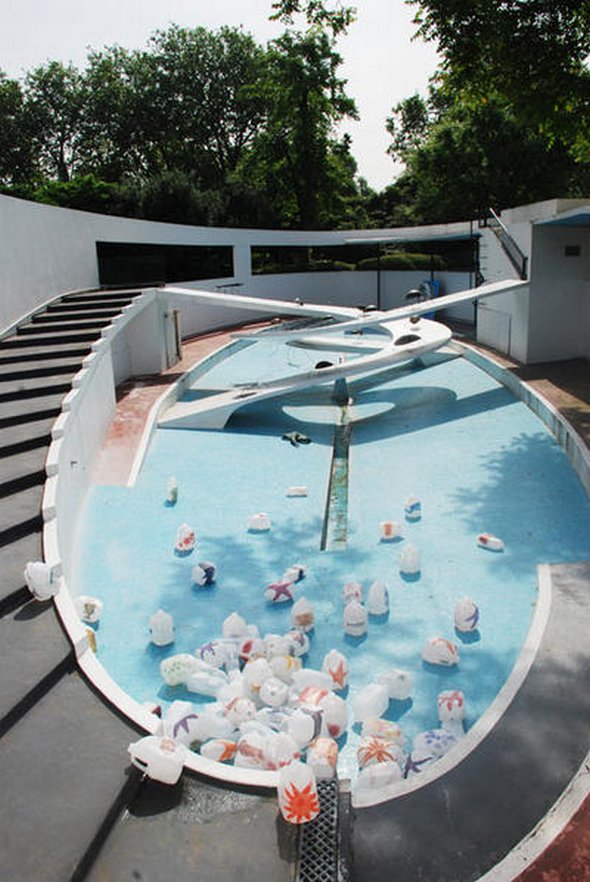 Read more
There is so much you could do with a digital camera, some high quality photo editing software, and a lot of creativity. Some artist achieve cool effects that are rally stunning and make photos look like out of this planet. So, if you are interested, discover the world of 'little planets' an interesting concept in photography.
Explorer Tree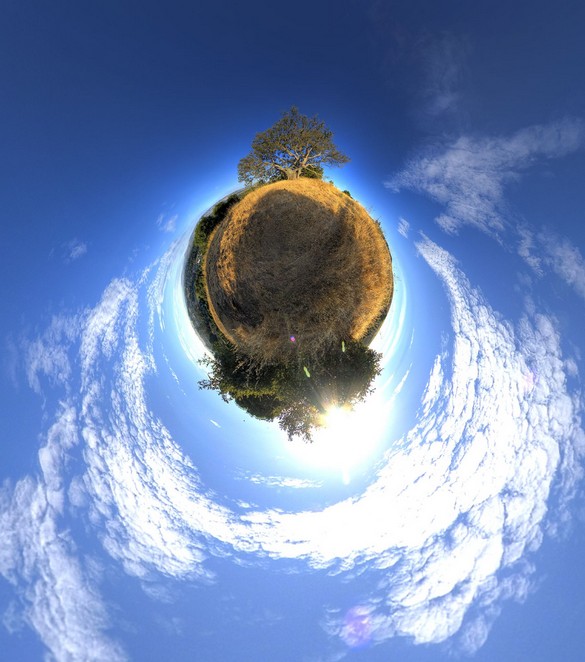 Remember that movie 'Explorers' from 1985? There was a scene when the children are testing their computer generated bubble device on a hillside, near an interesting looking tree. In the scene the bubble forms around one of the boys and proceeds to take him on a harrowing journey underground and through the sky. Anyway, this is the tree from that scene.
A Planet Where There Is a Cow and a Zebra in a Pasture with the Sun Setting Behind the Distant Hills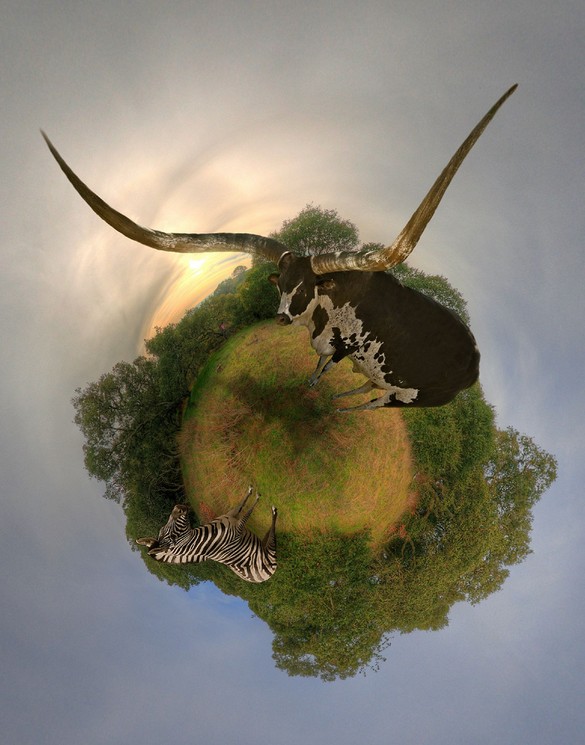 Read more
You MUST see these cool photo galleries!