Buddhist temple has been built by monks in northeast Thailand who used over a million recycled beer bottles to make the walls and roof.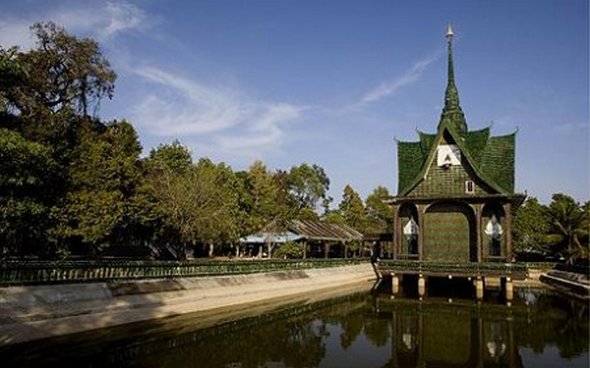 Wat Pa Maha Chedi Kaew, also known as Wat Lan Kuad or 'the Temple of a Million Bottles', is about 400 miles northeast of Bangkok in the city of Khun Han close to the Cambodian border. Using Heineken bottles (green) and Chang Beer bottles (brown) the monks were able to clean up the local pollution and create a useful structure that will be a visual reminder to the scope of pollution and the potential we can make with limber minds.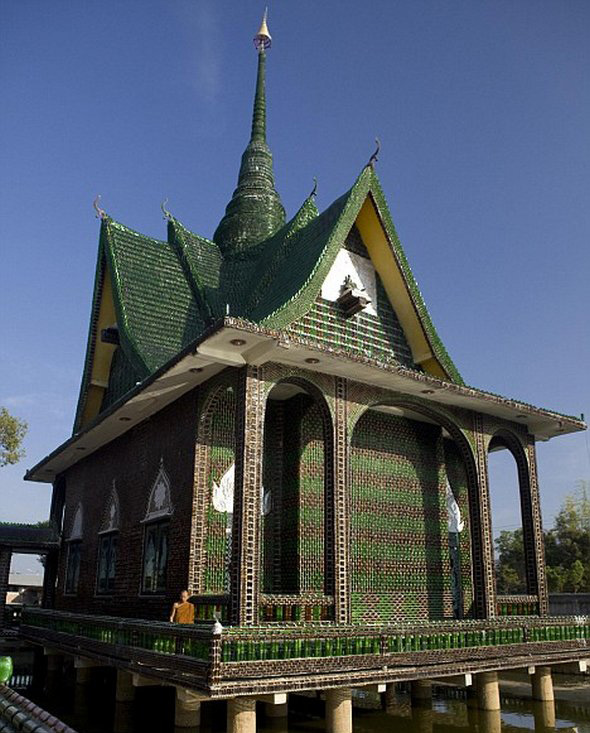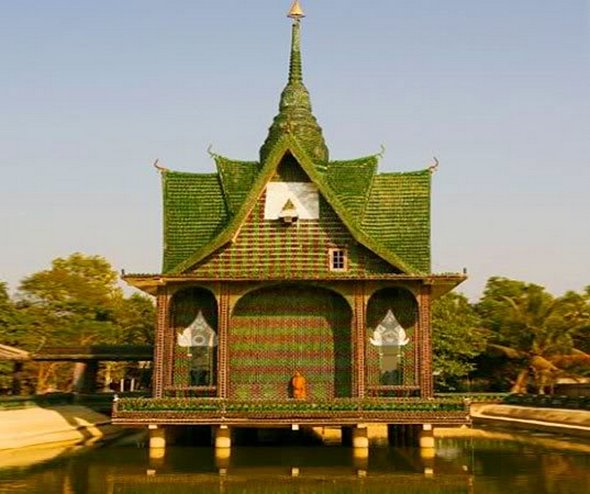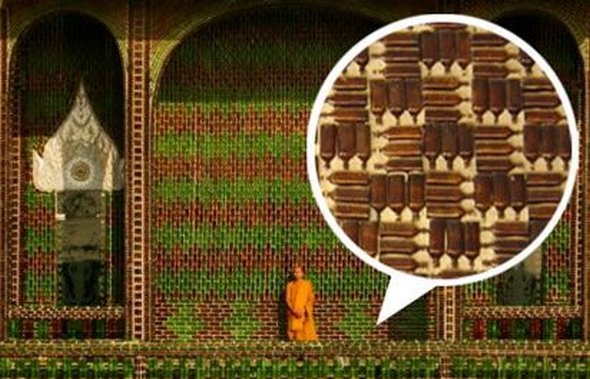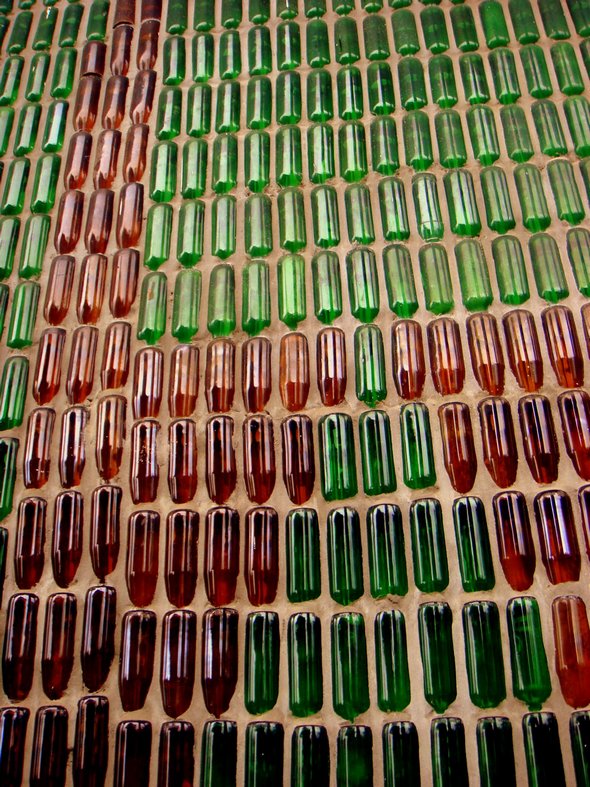 The water tower and tourist bathrooms are even made from beer bottle litter. The monks were able to have the local people bring them the building materials which beautifully reflect the Thai sun.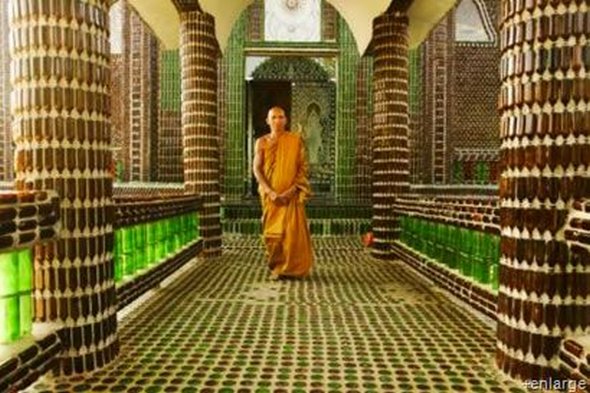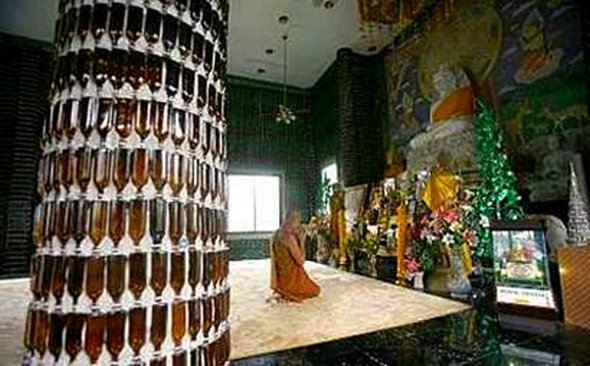 Read more
You MUST see these cool photo galleries!