Top 18 Funniest Costumes to Get Arrested in. I don't know what these people were thinking of when they decided to break the law in these outfits, but it is very amusing. In addition, their lawyers can always defend them on the bases of their (in)sanity.
Greenpeace Trash Can
But officer, I care for the environment!
Star Wars Soldier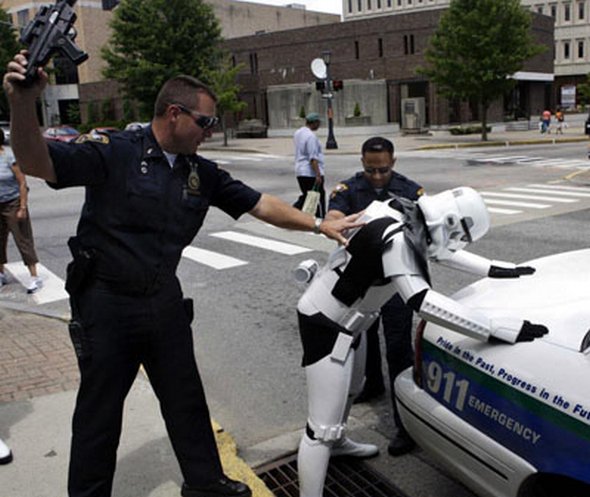 I guess Darth Vader always has a spare of 1.000.000 clones
Spider Man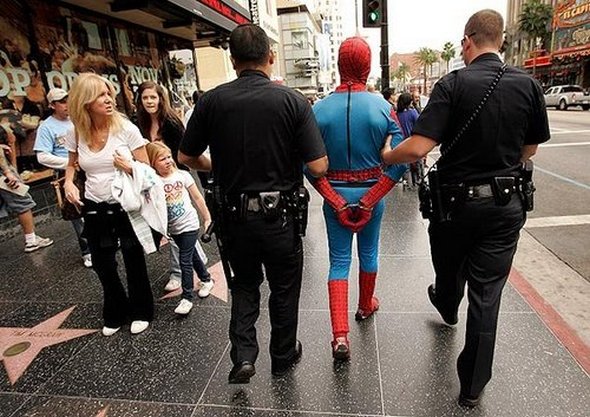 He ran out of spider web
Snow White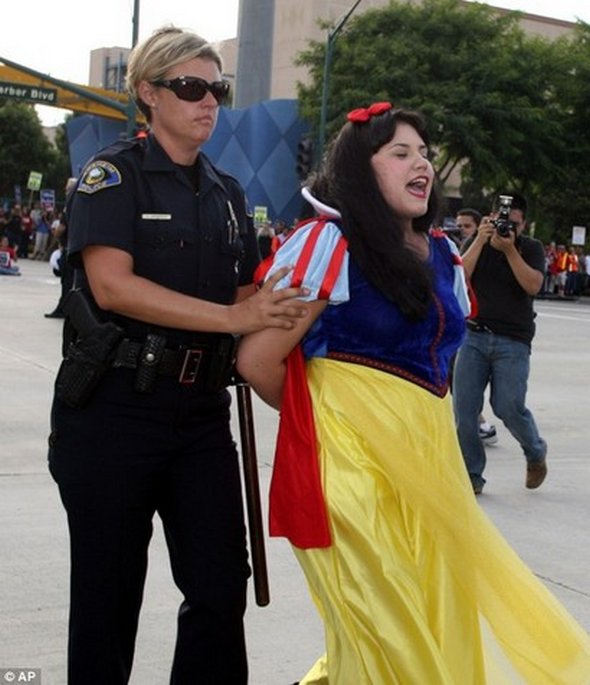 She was dealing some white stuff

A Devil or Red Daemon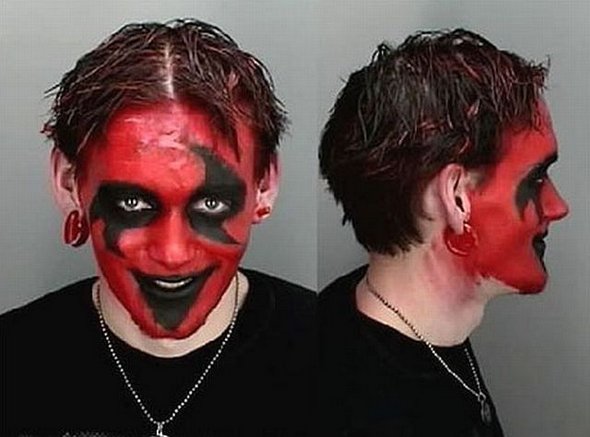 He was caught "Red Faced"
The Gold Man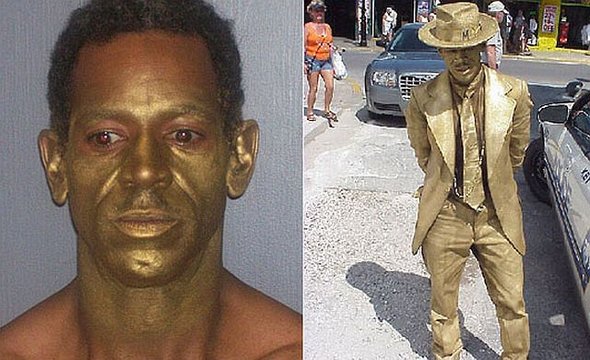 Lost his golden horse shoe
Ronald McDonald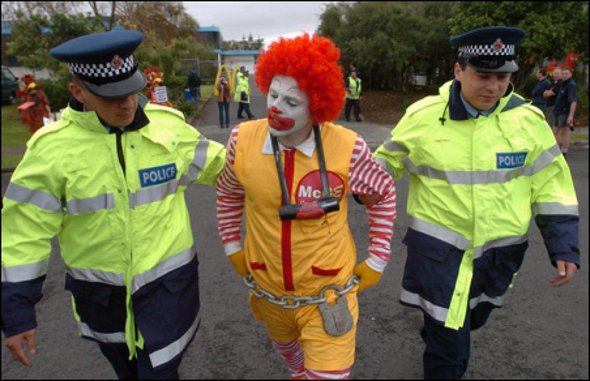 It was about time someone arrested him
Santa Claus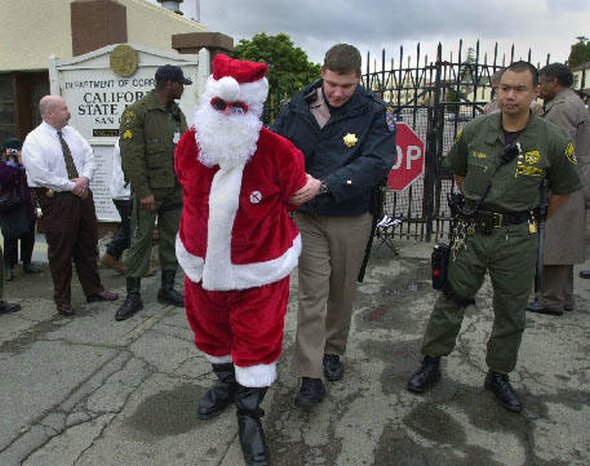 It is going to be a sad Christmas this year
Monkey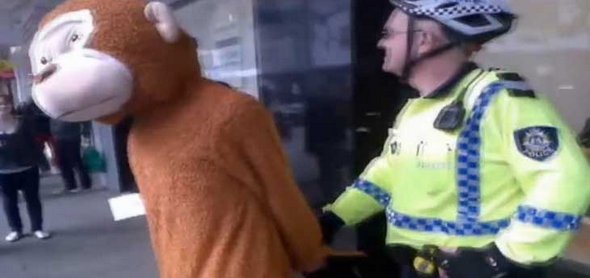 Caught for monkeying around
Peter Pan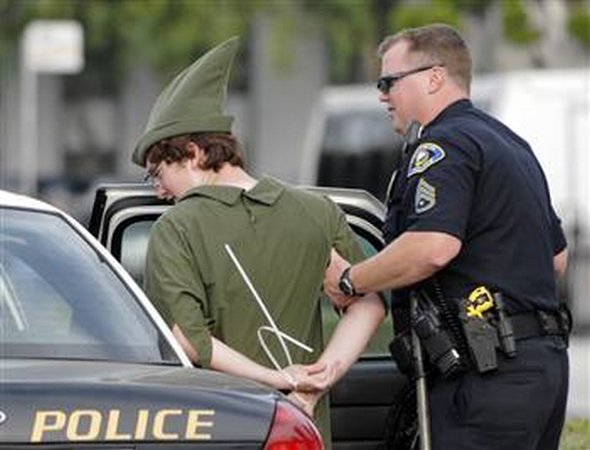 He refuses to grow up!
You MUST see these cool photo galleries!