9. CHAPEL FOR THE DEACONESSES, ST-LOUP, SWITZERLAND
Local architecture and architect Danilo Mondada were awarded the contract to renovate the mother house of the Deaconess Community of St-Loup. The commission involves the complete renovation of a historic building, including the community's main chapel. It was immediately apparent the mother house would have to be closed for the duration of the building works, in other words for 18 months starting from the summer of 2008. Instead of settling for a standard solution, like renting a tent or containers, the architects suggested building a temporary chapel to accommodate religious worship during the construction period.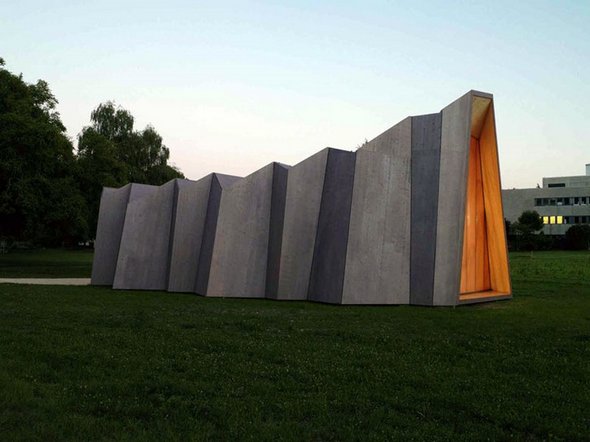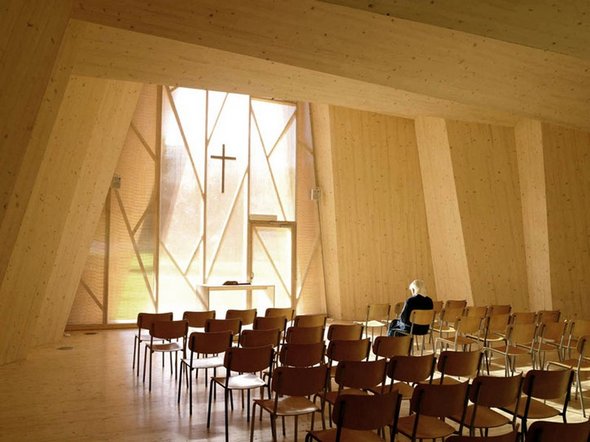 10. SOV CHAPEL , RHODE ISLAND, USA
The spiraling geometric order of the chapel, designed by 3six0 Architecture, is suggested on the exterior of the chapel at the window openings in that the widths of the windows become narrower as they approach the north end of the building.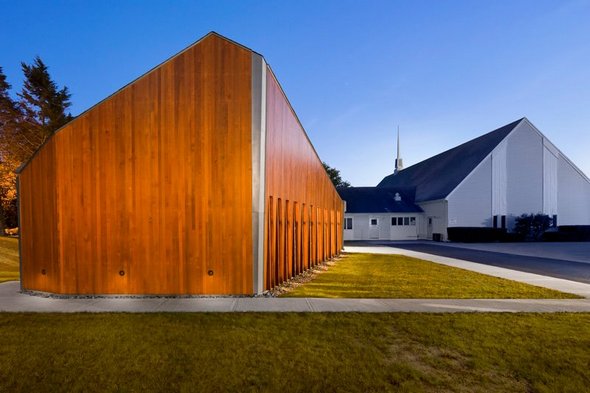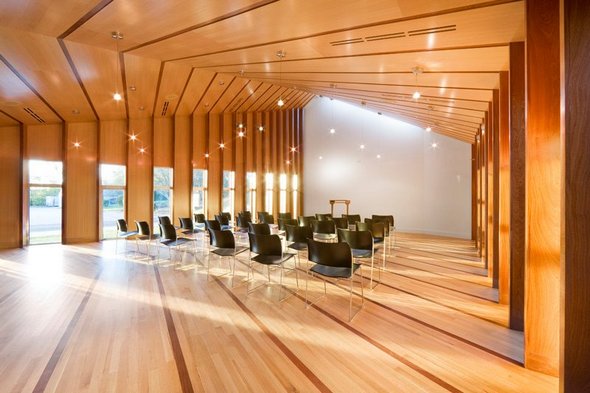 11. CHURCH IN FOLIGANO, FOLIGANO, ITALY
The architects Massimiliano and Doriana Fuksas have designed a new church in Foligno. The project was won in 2001 after a national competition organized by the Conferenza Episcopale Italiana for the construction of new churches, the jury gave the following reasons for choosing, "as a sign of innovation that meets the latest international research, becoming a symbol of rebirth for the city after the earthquake."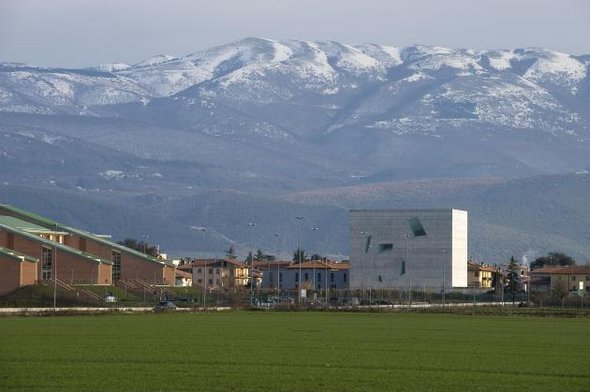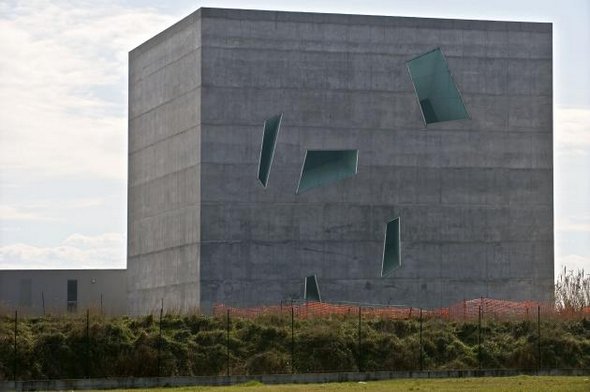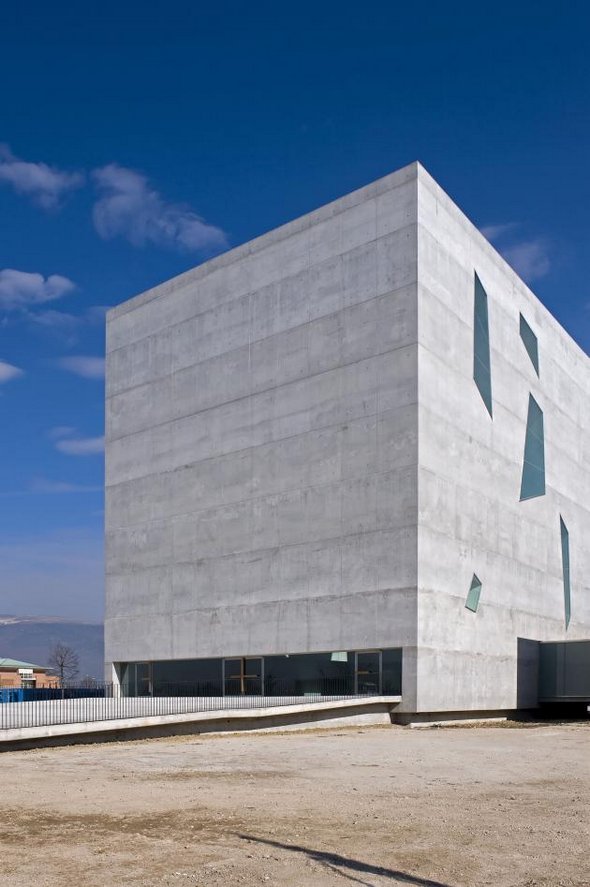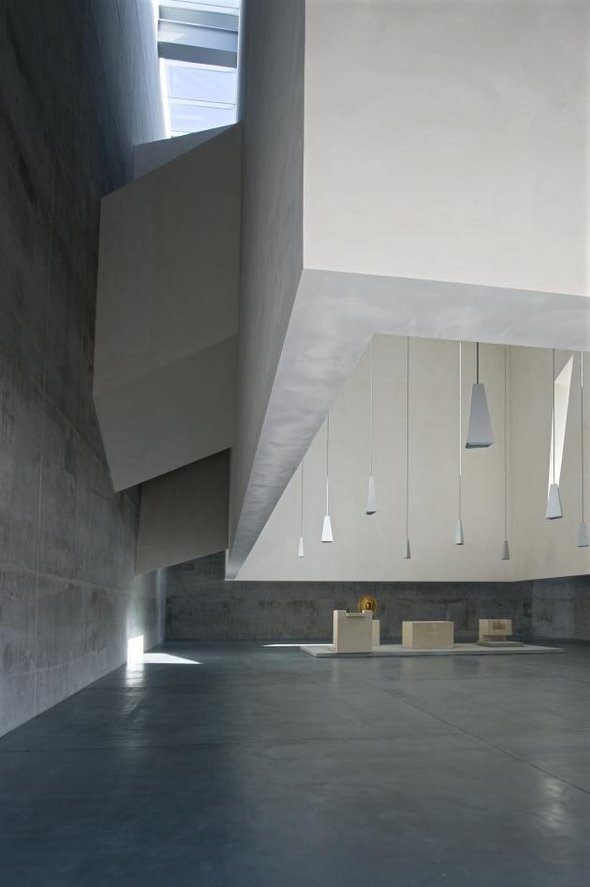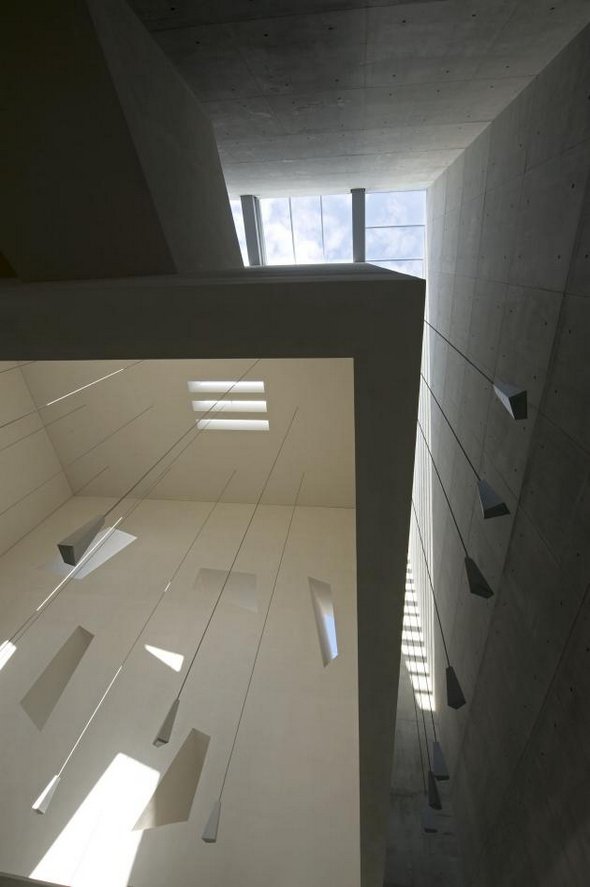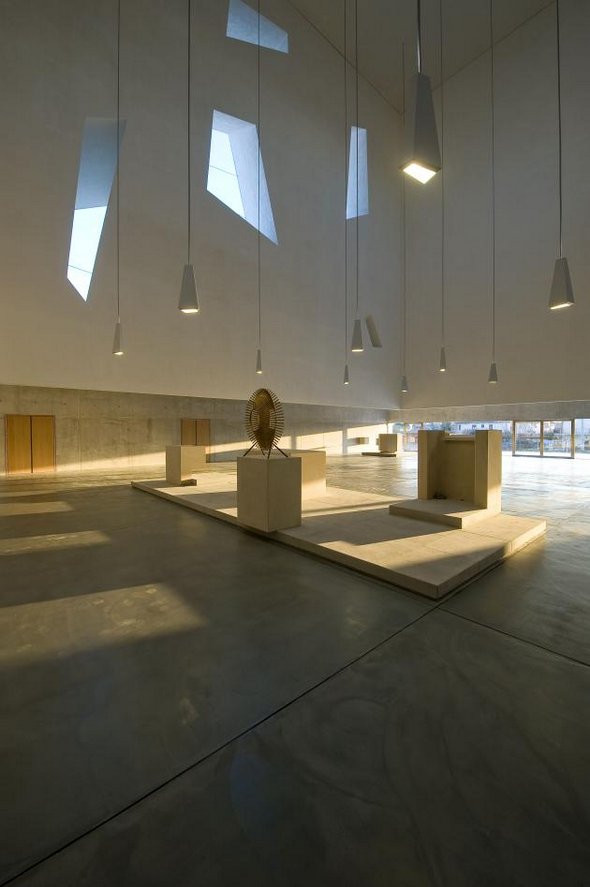 12. CHAPEL OF ST. BASIL, UNIVERSITY ST-THOMAS, HOUSTON, TEXAS
This is an exterior shot of Philip Johnson's Chapel of St. Basil, University of St. Thomas, Houston, Texas. The Chapel, though small, is awe inspiring due in part to its soaring walls, utter simplicity and natural light that enters through various architectural openings.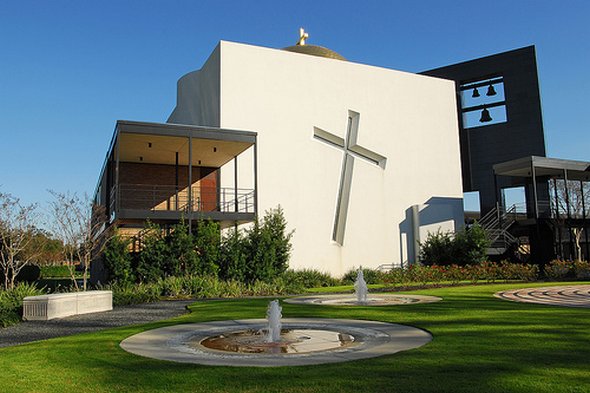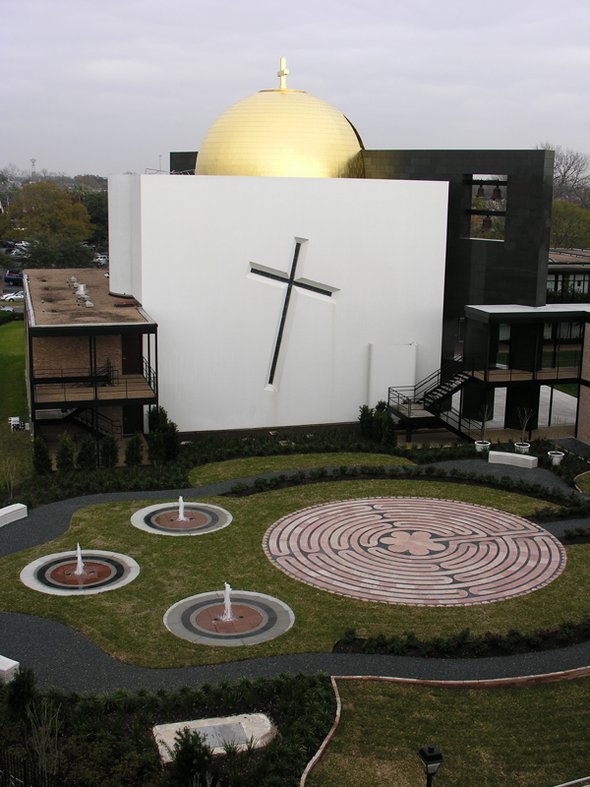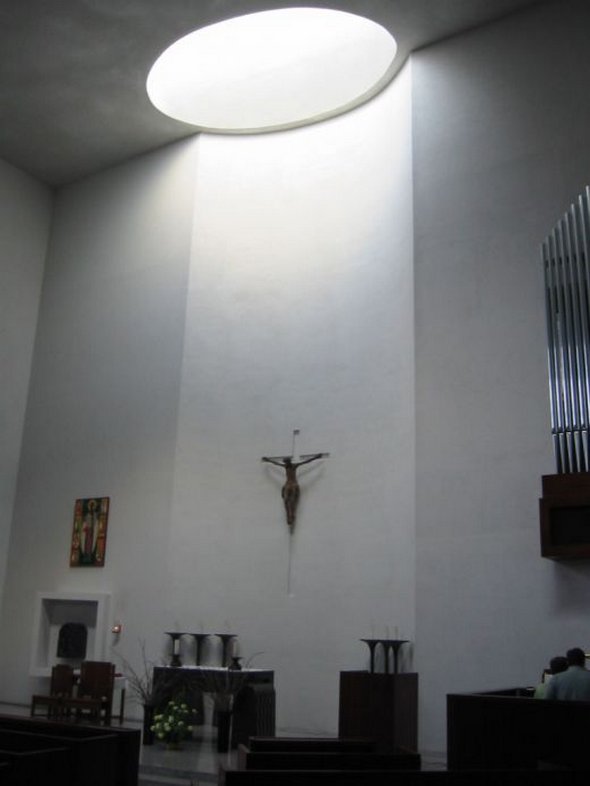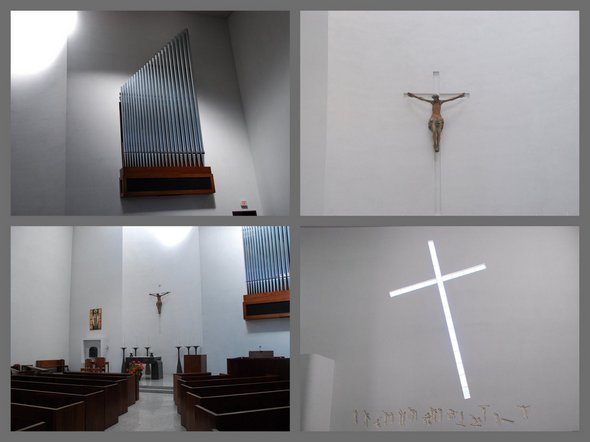 You MUST see cool photo galleries handpicked for YOU!