Skyscraper for Gazprom City, St. Petersburg.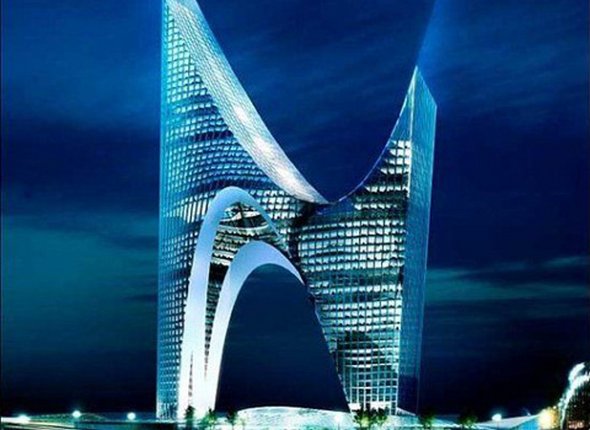 Daniel Libeskind conceived this striking skyscraper for Gazprom City, St. Petersburg.
Incredible Crescent Hydropolis Underwater Resort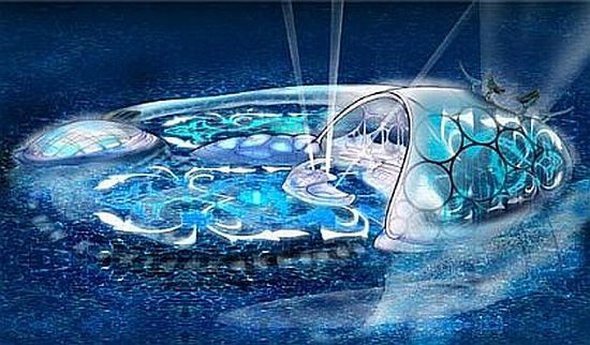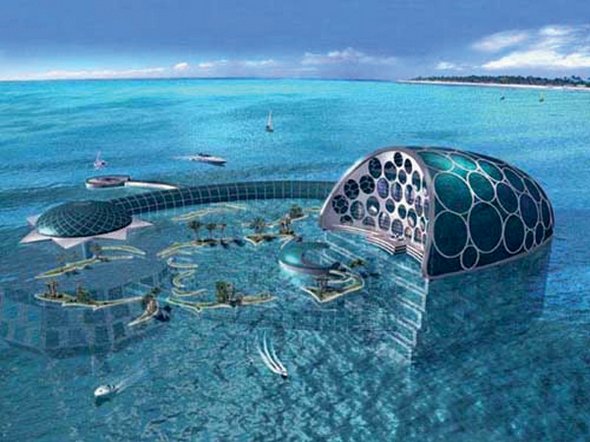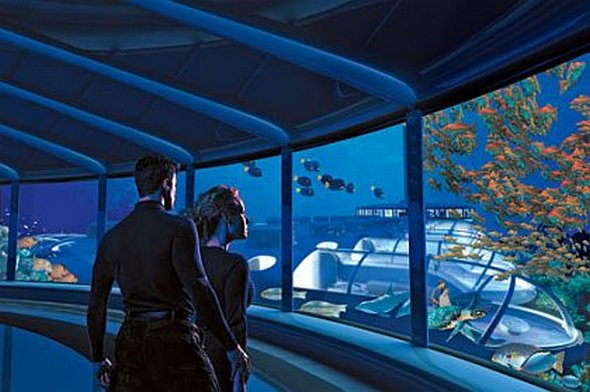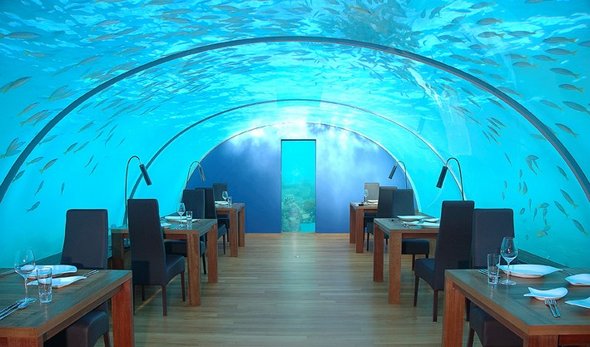 Crescent Hydropolis, currently being constructed in Dubai, will be the world's first luxury underwater hotel. To enter the 200 submarine suites, guests will arrive at a land station, then be transported via train to the main area of the hotel offshore. The 1.1-million-square-foot area will include a shopping mall, restaurants, movie theaters, and missile-defense system, all 60-feet underwater.
Incredible Songjiang Hotel Architecture Design Concept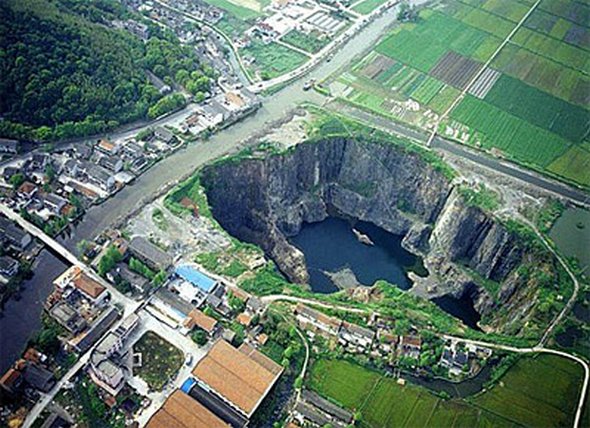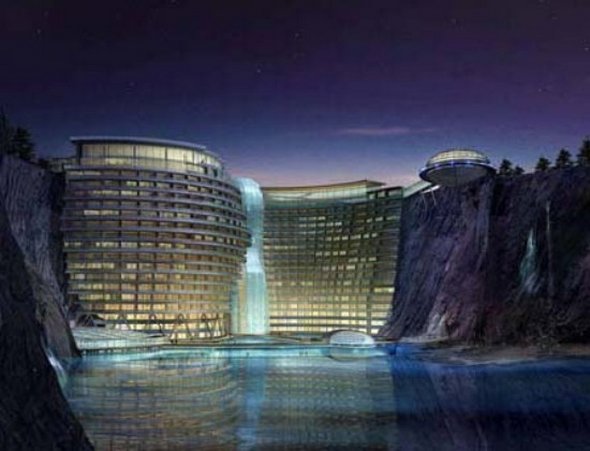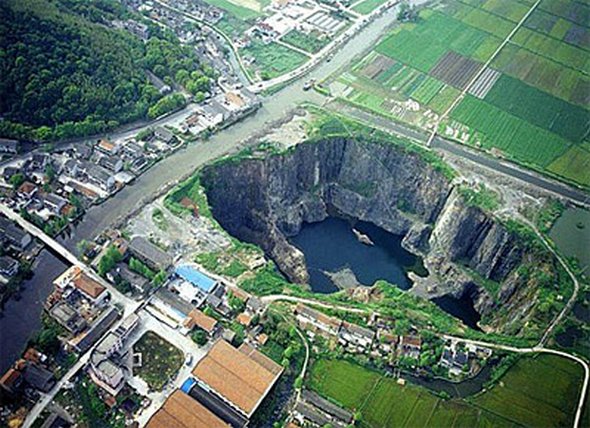 Atkins' five-star resort hotel set would be set inside a water-filled quarry in the Songjiang, China. The 400-bed hotel would include underwater public areas and guestrooms. An extreme sports center, offering rock climbing and bungee jumping, would be suspended over the quarry.
Incredible Cube Structure ACME United Nations Memorial Space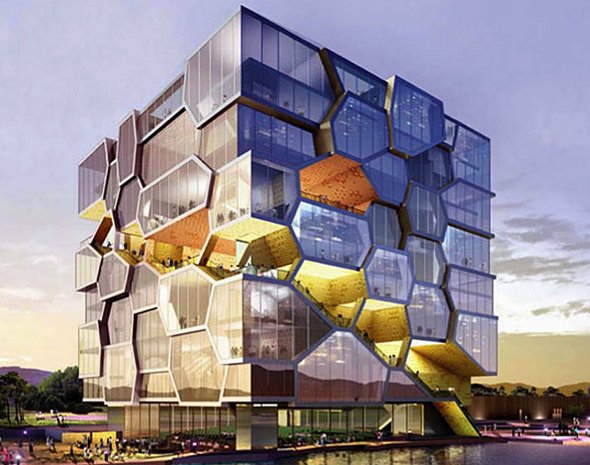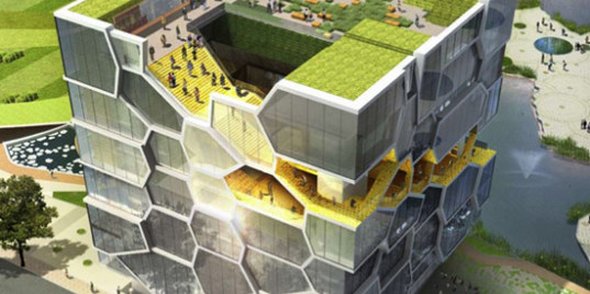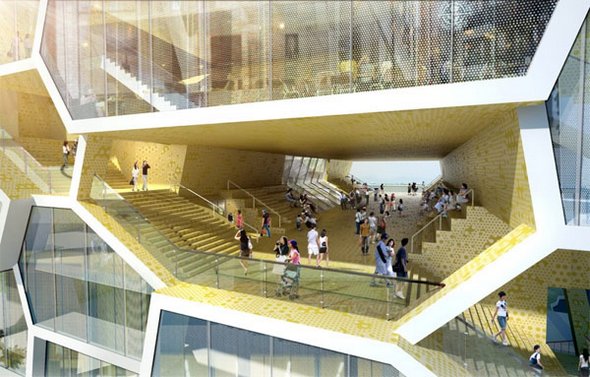 ACME, a design firm, submitted this stunning hive-like design to South Korea's design competition, which called for designs for a memorial space in a United Nations Peace Park. Individual cells are combined to form this cube structure.
Vertical Village – Incredible Buildings for Energy-Efficient Building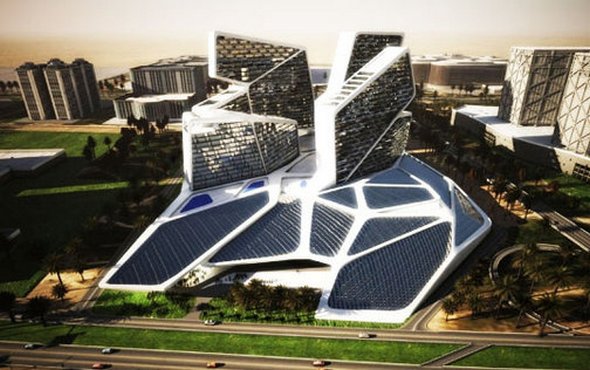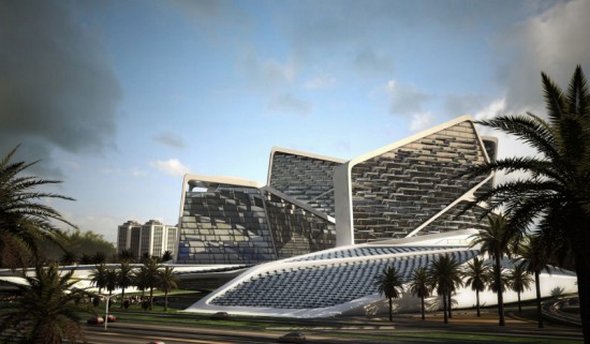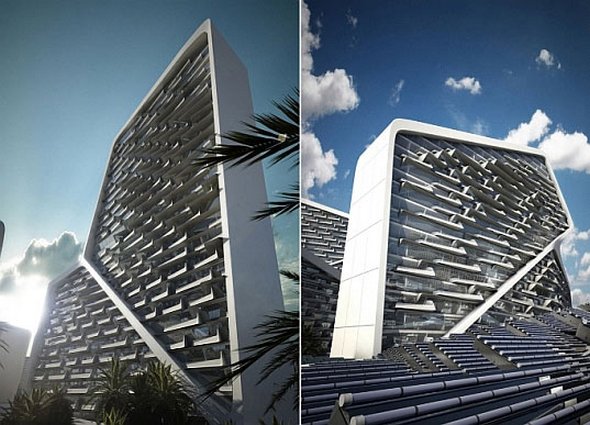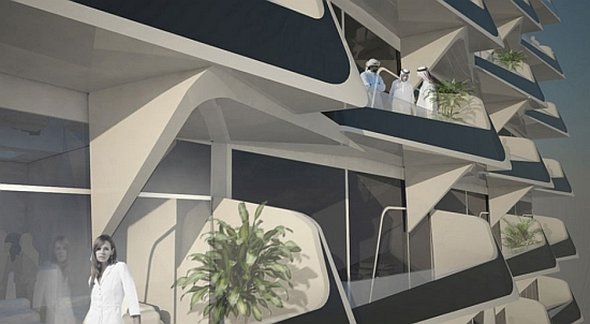 The architectural building ideas of vertical village design have an innovative and ultra modern design concept.
You MUST see cool photo galleries handpicked for YOU!